What our families say: Cheshire Grange Care Home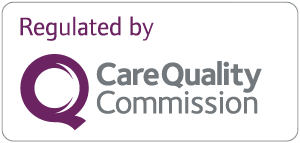 "Staff extremely helpful and provided a nice atmosphere for residents to settle. Couldn't have been any better with the care provided. The facilities are also excellent and the made the move easy to do."
Leslie F
carehome.co.uk rating: 4.25 out of 5
"My mother, who recently passed away, was a resident at Cheshire Grange for a number of years until her death. The care that she received was always excellent and especially so at the end when, under the most difficult of circumstances due to the Covid pandemic, she was nursed with great compassion and care. She suffered a lot of frustration being dependent on her carers in a way that she would never have wanted but the staff always treated her with respect and showed enormous patience and kindness to her for which she, and her family, were extremely grateful."
Catherine L
carehome.co.uk rating: 3.83 out of 5
"My 92 yr old mother who has dementia and is registered blind has been a resident at Cheshire Grange since March 2020. The care she has received is exemplary and we are more than happy with the home. In particular, the standard of care and the dedication of all the staff is superb. I have been touched to see how skilfully the staff helped both my mother and me acclimatise to the massive change of moving from her home for 50 years into residential care. This happened at the start of the pandemic, which brought immense challenges to the staff - they have risen to those challenges admirably and always with a cheery disposition. I would heartily recommend Cheshire Grange to anyone looking for residential care for their loved ones."
Sue M
carehome.co.uk rating: 4.67 out of 5
"Staff are fantastic, very friendly and helpful, Mum is extremely well cared for. Nothing is any trouble for them and they work very hard to make sure that the relatives, have had the chance over the COVID pandemic, to face time and have zoom calls with their loved ones."
Jane W
carehome.co.uk rating: 4.92 out of 5
"My mum is in the Cheshire Grange in Lymm. I am so impressed with all the staff there. I live in Newbury so I am not close, but the staff involve me in everything that is going on with my mum. I get a FaceTime with her normally twice a week. I also am able to speak to the nurse when I phone. Where my mum is, l can't praise the home and staff enough. My mum is mostly bedridden. It took a while to get her pain under control, it was the first time they had come across this but they should have said earlier that my mum has got Alzheimer's, Parkinson's and she has Osteoporosis. She is a fantastic mum and we the family no she is being looked after so well, we couldn't wish for anything else a doctor in and he finally got it sorted. My Dad and my sisters are allowed in now. My mum definitely knows who my Dad is. When he visits she just holds his hand all the time."
Sue R
carehome.co.uk rating: 5 out of 5
"It is difficult both to find fault with any aspect of care that my wife receives, but also to single out staff members for special praise as in my experience they are all to a person cheerful, helpful and caring individuals. Like most residents, my wife has certain special needs and these are met by the staff competently and efficiently. She feels very safe and looked after in Cheshire Grange. The manager leads and motivates a great team and they combine safety with compassion. The atmosphere in the home is always friendly and positive. We have particularly appreciated the outside spaces and gardens during and after lockdowns."
Frank S
carehome.co.uk rating: 4.33 out of 5
"Handing over the care of a much-loved mother was such a difficult thing but all the staff at Cheshire Grange have been absolutely fabulous. They care for Mum so well and support the family too. I really can't recommend them highly enough."
Karen W
carehome.co.uk rating: 4.83 out of 5
"My relative is always treated well and as an individual, in fact, all the residents are. I have never seen anyone there treated with anything less than kindness and patience. The place is light and airy with lovely views and a well-tended garden. The furniture and decorations look fresh and new and the rooms are always clean and tidy. The activities team are always thinking up new ideas for crafts, quizzes, flower arranging etc. My relative particularly likes the visiting musicians. If I had to say what the best thing was about the place, I would say the staff."
Helen C
carehome.co.uk rating: 4.67 out of 5
"The Home is kept in beautiful condition, bright, clean and the staff are very friendly and helpful. The care is excellent. My mother-in-law, who has Alzheimer's, has been a resident for over 2 years and we have been delighted with the care she has received. She is so happy and contented and feels so safe and cared for, especially in the current (pandemic) circumstances. My mother in law and all our family would like to thank all the staff for providing such a safe, friendly and caring environment and we would recommend Cheshire Grange wholeheartedly to anyone considering care for their loved ones."
Phil S
carehome.co.uk rating: 4.92 out of 5
"I have been a volunteer at Cheshire Grange for over 5 years. I thoroughly enjoy spending time doing activities with the residents or just chatting. I became a volunteer after my brother passed away - he was a resident. The staff were so good with him I just wanted to give something back. I have not been to Cheshire Grange since 16th March as I decided to self isolate due to Covid-19. I have missed going to Cheshire Grange so much, I can't wait for it to be safe for me to go back. I cannot recommend Cheshire Grange highly enough. The staff are wonderful and really care for the residents."
Joyce C
carehome.co.uk rating: 4.5 out of 5
"My mother has been a resident of The Barchester Cheshire Grange in Lymm for several years now. Since she was first admitted when she was very unsteady on her legs and having falls. The staff have been wonderful, her care excellent, and she has never had a bedsore even though she rarely gets out of bed! She feels very safe and secure here and speaks highly of the staff and her care. We all also enjoy seeing and chatting to her via FaceTime now and again. She also really enjoys her meals, and a glass of wine when she fancies it. We are pleased that we have been able to visit her, socially distancing of course in the marquee, and being kept informed of how the care home is dealing with COVID and all their updated plans and rules as the situation changes."
Martin B
carehome.co.uk rating: 4 out of 5
"I was visiting my cousin at Cheshire Grange for a whole day every six weeks until the lockdown and had been doing so for the past two years. I have been hugely impressed by the care residents receive. The staff are always friendly and helpful to visitors and whenever I have raised issues about my cousin's health I have received sympathetic and helpful advice and action. I have never heard any member of staff say a cross or unkind word to any of the residents. The place is kept spotlessly clean. There is always a good range of entertainment for the residents. Although my cousin was reluctant to leave her own flat, I think she has settled well at Cheshire Grange and now thinks of it as her home and the staff as her extended family."
John S
carehome.co.uk rating: 4.75 out of 5
"My mother has been at Cheshire Grange since the beginning of the year, it has helped knowing that she is somewhere safe and secure where staff make every effort to understand her complex needs, any problems have been dealt with swiftly and professionally with mums best interests at heart. All the staff have been amazing during this bizarre time we are in, working tirelessly to keep Cheshire Grange a haven amidst the chaos of the outside world, we have been kept informed with all necessary information relating to Covid but not bombarded with unnecessary facts and we have had several kind messages and 'reach outs' from the home and activities team keeping us connected. Peace of mind is a great thing for a care home to give and that's what we get from the manager and her team at Cheshire Grange."
Mark E
carehome.co.uk rating: 4.83 out of 5
"Cheshire Grange at Lymm provides absolutely, excellent care in every respect for my mother-in-law and my husband shares this view. The staff are all genuinely caring, compassionate and attentive, they are really lovely people. They are also very professional at their jobs and deliver the highest standard of nursing care. My mother-in-law's needs are unfortunately many and complex but they have addressed them all. She feels as well, happy and safe as it is possible for her to be. We feel so much calmer knowing that she is well cared for. Cheshire Grange has a great atmosphere, it is friendly, warm, calming and very well run. I can say all this with confidence as I have experience of several nursing homes through close elderly relatives and Cheshire Grange is by far the best."
Angela G
carehome.co.uk rating: 5 out of 5
"We found the home for our good friend who needed palliative care as she was suffering from terminal cancer. We had hoped her stay would have been a lot longer but unfortunately, she only survived 8 days. However, during her short stay, she received the finest care imaginable. The home was clean, warm and friendly, and more importantly, EVERY member of staff could not have done more, and there were many, many staff both nursing and caring staff available at all times. They even provided a guard of honour for her as the undertakers took her from the home! I recommend this home to anyone who has a friend or family member needing care. It is not the cheapest, but in my opinion you get far more than you pay for at Cheshire Grange. Thank you again Cheshire Grange care team."
Peter K
carehome.co.uk rating: 5 out of 5
"My Mum has been living at Cheshire Grange, in the Memory Lane unit, for about 8 months. She was admitted from hospital, where she hasn't been out of bed for 5 weeks. Within days the staff at CG were encouraging her to stand and then to walk again. Since then, they have done wonders and miracles with her. She genuinely loves the staff as they all have so much time to chat with her, sing with her and generally give her love and attention. I couldn't have wished for a better place to care for Mum, now that we are not able to. I can't recommend CG enough."
Karen B
carehome.co.uk rating: 4.67 out of 5
"My father was admitted into Barchester Cheshire Grange Care Home for dementia care and associated complications in early November 2018. The nursing and care staff have been excellent in settling dad into the home; the standard of care he receives is excellent and dad is treated with respect and dignity. However, there is also lots of fun that dad enjoys and the care home provide activities and trips that stimulate residents and create a "home from home" atmosphere. All the staff, nursing, carers and support staff fully understand the needs of dad and his dementia, they take the time to explain, reassure and recognise when to give dad his own space and when to give him a hug. Although dad has only been with them for two months, he is content, his well-being is fully catered for, the meals are excellent and he is comfortably readjusting to his new environment. As a family, we are always welcomed and encouraged to spend as much time as we wish with dad."
Nigel G
carehome.co.uk rating: 4.75 out of 5
"My mother had a short stay in the home for end of life care. As a family we cannot fault the care she was given in her last days. All the staff were wonderful both to mum and the wider family. They ensured mum was comfortable, safe and pain-free. Nothing was too much trouble and we felt they had all been our friends for a long time. The two staff nurses deserve a very special thank you."
Brian H
carehome.co.uk rating: 5 out of 5
"The moment I walked into Cheshire Grange, I knew this was the care home for my dad. It had everything. Sympathetic supportive staff, excellent dedicated carers and a calm and peaceful warmth radiating from the place. It was the right choice."
Mark H
carehome.co.uk rating: 4.5 out of 5
"The 'hands on' care staff are fantastic. Very caring and know the needs of the resident very well. The home is welcoming and the cafe is a great asset. It would be nice if the minibus could be used more for trips out, especially for the upstairs residents."
H P
carehome.co.uk rating: 4.09 out of 5
"Our aunt was admitted to Cheshire Grange in March when her care needs increased beyond residential care. Sadly she died within 9 weeks of her admission but the care she received was exemplary. The home and staff treated her and ourselves with compassion and dignity, particularly at end of her life. I would recommend Cheshire Grange as a resident and family focussed care home."
Lesley C
carehome.co.uk rating: 4.83 out of 5
"Staff friendly, give 100% to residents. Always go the extra mile. Residents smart, look well cared for, food is excellent and a good choice. Residents encouraged to participate in activities, however sometimes report they are bored. Bedroom smelling strongly of urine at times despite air fresheners and carpet cleaned."
W U
carehome.co.uk rating: 4.75 out of 5
"Cheshire Grange is a fabulous care home. Communal areas are spotless and residents rooms are light and airy. The staff are all so very kind and caring. I love the fact that there are no set visiting hours - it makes the place feel like a real home from home."
L B
carehome.co.uk rating: 4.83 out of 5
"An excellent care facility with exceptional attention to detail in relation to residents care needs. Wonderful facilities available on site and regular activities arranged to provide stimulation to residents of all abilities. All staff are dedicated, caring and professional; ensuring a friendly atmosphere is maintained, without compromising on care standards. A truly outstanding care facility, where my family members have been cared for superbly."
Toby B
carehome.co.uk rating: 5 out of 5
"The first time I stayed for 2 months when I broke both arms and I liked the place and everybody was friendly and very helpful. So when I needed help again, my family booked me in again for 2 weeks only. And again, it was very nice, and I could have my dog visit and she just loved the land around the home, and everybody loved her. And if we need, we will both come back again."
Kirsten S
carehome.co.uk rating: 4.17 out of 5
"My mother was very happy with her stay at Cheshire Grange. This is the second time she has stayed there and both occasions were very good and my mother was happy. Staff were great from the initial phone call during her stay and on her checking out."
K L
carehome.co.uk rating: 4.75 out of 5
"I spent five weeks in May 2017 on respite nursing care. I had cardiac surgery and following this, I had swallowing problems relating to previous surgery. I had been in hospital for ten weeks and needed twenty-four-hour care to help me. All the nursing team, carers and everyone else in catering, cleaning, laundry, entertainment were excellent. My tube-feeding required registered nurses and the level of care was excellent. The standard of the home, decor, bathrooms, dining room, was lovely. Visitors are welcomed and could have meals with you. Food was reported as excellent by my wife (I was tube fed). More like a hotel with nurses!"
Alan F
carehome.co.uk rating: 5 out of 5
"We as a family were so impressed with the care and attention my mother-in-law received during her three weeks respite stay. The staff were all so pleasant, caring and cheerful and couldn't do enough for her and us! She was reluctant to leave but we know now that we have no worried should she have to go back in again for the short or long term."
D B
carehome.co.uk rating: 4.91 out of 5
"From the management team to all the staff, everyone is approachable, helpful, understanding and caring not only to the resident but to friends and family. I don't know how I would have managed without the help and support of Cheshire Grange. I understand how difficult it is to look after so many individuals with so many differing needs, but, Cheshire Grange you do an outstanding job of looking after all your residents. Thank You."
Paul W
carehome.co.uk rating: 4.75 out of 5
"We moved my Mum to The Barchester Grange as I was not happy with the care she was getting in her other home. We chose this home for its care and attention it gives its residents. The atmosphere was lovely, not aggressive, all the carers had time to chat and interact with all the residents. This home cares with a capital C, I only wish I had found it sooner for Mum, but I am very glad I did find it. My Mum went from being fed and unclean in her old home to feeding herself and being treated with dignity in The Barchester Grange. We would definitely recommend it."
Melanie C
carehome.co.uk rating: 4.83 out of 5
"My mother arrived at Cheshire Grange in August 2016. The move to a care home was a big decision for us as a family and I reviewed a number of care homes in my area. I was immediately struck by the extremely pleasant environment that is provided at Cheshire Grange. It doesn't feel like a care home and provided a lovely, clean and homely atmosphere. My Mum had always insisted on high standards in her own home and therefore I knew this would be a good choice. My Mum is unfortunately in the advanced stages of Motor Neurone Disease (MND), a complex and distressing condition. Cheshire Grange are providing me and my Mum with as much support as they possibly can. They have worked with me to access additional extended support and provide me and my Mum with emotional support. The nurses and carers I have got to know are extremely patient and caring."
Sharon P
carehome.co.uk rating: 4.73 out of 5
"My mother was so well cared for. My mum enjoyed all the activities. The home is immaculate. From the management to the staff they supported us as a family to deal with my mum's illness. My mum was truly loved and cared for in her time there. The food was always fresh and very good choices. Lovely home baked cakes available for visitors."
Diane J
carehome.co.uk rating: 5 out of 5
"All staff are excellent. Can't do enough for you and residents. Lovely café area and outdoor area to go with family. Father has been in hospital for 10 months and has really come out of himself in here. He says the food is amazing!!! And it does look lovely."
Kelly B
carehome.co.uk rating: 5 out of 5
"My Mum is currently having a second period of respite care at Cheshire Grange. I have really been impressed with the level of care shown by all the staff and the general feeling of warmth and friendliness that the place has. I have felt that my Mum will be well looked after and safe. Everywhere looks clean and well kept. My Mum has enjoyed the food and her lovely room. She also likes the friendly caring Staff. Thank you."
Jane B
carehome.co.uk rating: 4.67 out of 5
"I am writing this review about Cheshire grange and there are not enough words to explain the extremely outstanding service that my mum together with myself and other family members received from each and every member of the staff. My mum moved there to end her life and unfortunately was only a resident for less than a week but within that time every member of staff always had time for us no matter what they were doing nothing was to much trouble, courteous, polite, helpful, understanding, empathise. If anyone is looking for a care home for there relative, then look no further."
Clare-Louise T
carehome.co.uk rating: 5 out of 5
"I needed a care home for a week-long respite period for my mother-in-law who was recovering from a serious operation. I researched a lot of care homes before selecting Cheshire Grange. I had left it very late to book and worried that I had left it too late. However the office staff assured me that they had a place and that there was plenty of time to organise the stay. My mother-in-law has a lot of food intolerances which makes cooking for her quite difficult but the chef at Cheshire Grange was exceptional in providing food which, even though not on the daily menu, he/she was happy to prepare separately. A member of staff even told me that he/she had enjoyed the challenge! My mother-in-law does not socialise easily but she told me that she had enjoyed the events put on by the home. My mother-in-law was very happy with her stay and said it was more like a hotel than a care home. All the staff who I met were lovely, kind and could not do enough to ensure that my mother-in-law was well cared for. I would absolutely recommend this care home."
Penny B
carehome.co.uk rating: 4.92 out of 5
"I am a family friend of two residents who I visit three times a week and I must state what a fantastic place it is. The staff are pleasant very friendly especially one lady what a lovely person she is, I have a very good judge at people and she is so real, no put ons at all. The food is great and a good choice and I wish when it comes around I could stay! We get pots of tea and even sometimes great cake. The staff need to be recommended to a high standard for what they do and lovely manner."
Ann W
carehome.co.uk rating: 4.92 out of 5
"My grandmother has lived at Cheshire Grange since October last year and she is so happy and well cared for. The staff are friendly and attentive, the food is excellent and the care is wonderful. We are all very happy."
Amy H
carehome.co.uk rating: 4.83 out of 5
"My father deserved the best as he came towards the end of his life and this home gave him the best care possible. His own room was comfortably furnished and afforded him his own independence which he so desired. Meals were of a high quality and the staff looked after him with such kindness and dedication to their job. He always enjoyed the lovely gardens to sit in also. It was always a treat for us to visit him too as we were always met with such warmth and hospitality. Towards the end, as his requirements were for extra nursing, we were overwhelmed by the kindness, care, and dignity shown to him by the nursing staff here. I thoroughly recommend this home to anyone who has fears of placing their nearest and dearest in a care home."
Tudor J
carehome.co.uk rating: 4.67 out of 5
"In an extremely difficult environment in which to provide continual assistance with daily living, I found the above able to offer a very comprehensive level of care. Without any signs of incompetence, I was able to engage on a personal level with staff across the care service spectrum relieving me from the overwhelming responsibilities and trails involved in both the routine and the unpredictabilities brought about by illness and old age making a bleak situation seem bearable."
N C
carehome.co.uk rating: 4.58 out of 5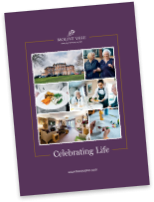 Read our brochure 'Providing great quality care and wellbeing' for more information on how we're here to help you and your loved one.
Read brochure
Food & Nutrition
Activities & Events
Care & Facilities
What happens now?
Are you ready to discuss your individual care requirements? Pick up the phone and talk to us, book a visit to our care home or come and take a look around our facilities.
Care enquiries
New care enquiry phone lines are open 8am - 8pm
01925 541255
All other calls
Our fees and contract
We want to be as transparent as possible about how we charge for the different services we provide as well as what's included in our contract. Please click the links below to find out more about our fees and contract.
View typical fees
View Our Contract
Useful downloads
Here to help you make the right decision about your care requirements.
45