What our families say: Field House Care Home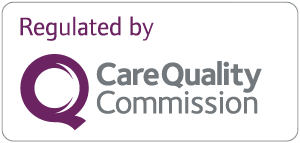 "Objective comments are difficult, because of zero access to the home until mid-April. But from what we can observe, standard and service are excellent. All of the staff have been outstanding during very difficult times. Our heartfelt thank you!"
I J
carehome.co.uk rating: 4.92 out of 5
"Very friendly and welcoming. Social distancing was very much in evidence."
Stephen S
carehome.co.uk rating: 4.92 out of 5
"I am delighted with the care and attention my dad receives at Field House. There is a real family atmosphere and he is very much at home there. The activities organiser is very pro-active and caring. I recently had the opportunity to experience this firsthand when I volunteered to do a French lesson on Zoom with the residents. The event was well organised and well attended and the activities organiser encouraged all the residents to actively participate, helping them and gently explaining things to them individually. The first lesson was managed so beautifully that the residents and I agreed to meet up virtually again. A third lesson has already been requested, and this may well become a regular event. It is great to witness how Field House staff go out of their way to make life interesting and varied for the residents, keeping them stimulated and challenged with new fun ideas and events. Well done everyone and thank you for letting me get involved."
Valerie M
carehome.co.uk rating: 5 out of 5
"I came to Field House as a resident in March 2020. During the past twelve hectic pandemic months, I have been kept safe and very well looked after by a fine team of dedicated, kind and compassionate staff. My room with en suite is well-appointed, well maintained, and kept spotlessly clean. The food is first class with varied menus and dishes all home-cooked. To keep the brain and body active, there is a well-organised programme of activities in which to participate if desired. All in all, a home from home, and one which I am pleased to call my home."
John C
carehome.co.uk rating: 5 out of 5
"Please thank all your wonderful staff for their kind and caring support which they gave to my Mum. Thanks once again to all at Field House, Church Stretton 10/10."
Ian C
carehome.co.uk rating: 5 out of 5
"High quality and consistency are what I appreciate about Field House. These attributes are reflected in the facilities but most importantly in the care of my mother. The staff has high standards and is exceptionally nice. They give me peace of mind."
Hilary W
carehome.co.uk rating: 4.92 out of 5
"During the lockdown, the staff and management team have gone out of their way to reassure and comfort my mother. She has had staff take extra time with her to ensure she does not feel lonely and has been encouraged to do activities. I write to my mother every week and was blown away when she wrote back. Her first letter in many years. She also recorded a video message for me too. I feel content and so pleased she is in such a loving environment."
Helen P
carehome.co.uk rating: 5 out of 5
"A lovely small and cosy care home, ideal for my father. Staff not only offer practical support but are genuinely interested in the emotional welfare of all the residents. I feel confident that my father is in the best of hands. The size of care home suits his needs. Some may prefer or get on in a large home, it depends on what they like."
H S
carehome.co.uk rating: 4.67 out of 5
"In very difficult times Field House and its wonderful staff have kept my mother happy and safe. The attitude of the staff and management is exemplary and the small size of the house means it retains the feel of a home rather than an institution. Field House sets the standards that others aim for."
P C
carehome.co.uk rating: 4.75 out of 5
"Mum moved into Field House almost a year ago after looking at a number of other residences. She was instinctively drawn to Field House for its family feel and friendly atmosphere, and it has turned out to be an excellent choice. Mum is very independent, and the staff at Field House respect and encourage that. She has a special connection with many of the staff and residents, and we feel that she is truly cherished."
Sandi C
carehome.co.uk rating: 4.83 out of 5
"Field House has been the 'home' for our mother for more than six years. Without exception, the care and consideration shown to her have always been of the highest quality. The staff go out of their way to engage with her many times a day and to treat her with dignity and respect. Even the food is good. We would recommend Field House with complete confidence."
Nicola H
carehome.co.uk rating: 4.83 out of 5
"Following the passing of my wife with dementia I took a week's respite to plan my future. I am 86 and partially disabled. This accommodation and care is first class insomuch as I am now taking up permanent residence. The manager, carers and support staff are so dedicated, kindly and compassionate. Very welcoming and so supportive in every way. I am looking forward to my stay It has the usual Barchester top quality. It really is a home from home."
John
carehome.co.uk rating: 4.5 out of 5
"Staff are amazing. They treat the residents like family and they go on outings, play games, have hair and nails done. The food is always homemade from scratch and yummy, tables are always laid up like a restaurant. I'm very happy my Dad is there and my Dad is also happy."
Anna Louise T
carehome.co.uk rating: 4.83 out of 5
"I have visited a good friend who has recently moved into The Field House and is very settled and happy. During each visit, I have been greeted by staff who have offered me refreshments and taken me to my friend wherever she has been in the building. Staff are happy and helpful, the home is clean and tidy and it is a very welcoming atmosphere."
Susan C
carehome.co.uk rating: 4.92 out of 5
"My very elderly father has a number of debilitating health concerns having recently moved to the home directly from an emergency hospital admission. The Manager and all of the staff have listened and supported him and expertly put in place all the daily care and solutions to help these as much as they can, with kindness and consideration throughout. He has been very content and comfortable to become a permanent resident now. It is an attractive, friendly and welcoming home, supportive for residents but in my experience very much so too for their visiting relatives."
G N
carehome.co.uk rating: 4.83 out of 5
"The care displayed towards my aunt was excellent. I always found the staff to be helpful and courteous. It is clear that the staff want to make the residents as comfortable as possible. The Field House is a 'care' home in the true sense of the word. Thank you."
Jon S
carehome.co.uk rating: 4 out of 5
"Although occupying a converted home this is an excellent care home. The facilities are good although, could do with more updating. The outstanding feature of this home is the staff. They are marvellous, providing a caring loving service which is exceptional. Sadly this is not a nursing home and therefore for did not give the level of nursing care needed for my wife to receive funding."
M E
carehome.co.uk rating: 4.33 out of 5
"I'm very happy that my mum is so content and so well-cared for. The home is really different from others in that it's homely - everything feels personal and the atmosphere is caring and considerate. The staff go the extra mile in being attentive and proactive. The activities have worked really well for my mum in keeping her feeling busy, connecting with people and accomplishing things. With the support she has, she feels she is still herself even as her memory has worsened. Over the 2+ years my mum has been at The Field House, my experience is that any difficulties are dealt with very well, with a high standard of clear, prompt, ethical and thoughtful communication. I'd recommend The Field House and their approach to anyone."
Hilary W
carehome.co.uk rating: 4.92 out of 5
"Mum has been at Field House for several years now and as soon as we walked in we felt at home. Mum has had excellent care ever since. The staff genuinely care for the residents and they go out of their way to please. The atmosphere amongst the staff is very happy and the managers, deputy and administrator are clearly well respected. The food is top quality and choice of food is varied and they cook to please the individual."
S R
carehome.co.uk rating: 4.58 out of 5
"My mother-in-law was admitted here as she suffers from dementia and required supervision while her 93-year-old husband was in hospital. On discharge from hospital, he joined her for respite. Despite him being a little difficult at times, staff were very patient, kind and caring. The home is warm and very homely. Residents all appear happy. There is a very nice atmosphere and staff appear happy in their work. Well managed by the manager, she has created a team to be proud of. Well done."
S L
carehome.co.uk rating: 5 out of 5
"My mother came to live at The Field House following the death of my father last year. They had been together for 58 years and her confusion and anxiety was almost overwhelming her. The sensitivity and caring of the staff here has enabled her to feel safe and cared for. I visit her on most days and the support I have had from staff and management has been second to none. The whole atmosphere of the home is one of being part of a family where everyone is respected and cared for regardless of the length of stay or needs. I have nothing but praise for the management and staff and have recommended The Field House to peers as a model of what a care home should be like. The care my mother has received has negated any feelings of guilt I had about 'putting my mother in a home' and has allowed me to have a full and loving relationship with my mother. I particularly want to commend the manager who has spent a great deal of time with both myself and my mother over the past year."
Helen P
carehome.co.uk rating: 5 out of 5
"I have visited various residents over the years. They seemed as content as it was possible for them to be. I noticed a considerable improvement in one lady who was in for respite in a week. The staff I spoke to were caring, friendly and helpful."
J C L
carehome.co.uk rating: 4 out of 5
"Field House fitted Mum in for 2 weeks respite and we are grateful for the care she received. While staff worked hard and were professional and friendly, possibly more staff are needed as Mum tells me on occasion she was kept waiting nearly half an hour when she needed help with the toilet. She would have liked more social activities - advertised events were cancelled - and she felt that residents were encouraged to spend time in their rooms. The conservatory was the only communal area and very hot, though she enjoyed the garden. Her bedroom didn't have a TV - it might be good if one were provided for respite clients. I was a bit taken aback when I later found out the cost of her care - Mum was charged £1250 a week. I'm not sure that Field House delivers more than other homes which charge substantially less. Mum also felt uncomfortable at having to pay for care immediately on arrival. Unfortunately, there was some issue with her medication running out which was not resolved until she got home."
Maggie D
carehome.co.uk rating: 3.25 out of 5
"Field House and its staff have been wonderful looking after my husband's aunty, from the initial assessment all the way through to her moving on to a new care home due to her dementia needs. The care given and shown, along with patience and time, has been so heartfelt. I would recommend to anyone to go and visit and talk to the management to see if it suits them."
C W
carehome.co.uk rating: 4.33 out of 5
"An amazing team with wonderful dispositions. My mother was staying for respite and has fallen in love with the home and the girls. You can tell that the girls eat, sleep and breath care and how they can make things better for the residents. They look for new interactive activities constantly"
A M
carehome.co.uk rating: 5 out of 5
"On the first visit to the home, I was greeted with a smile and warm welcome. The staff are helpful, the home was lovely and the home from home look."
Anita K
carehome.co.uk rating: 4.58 out of 5
"Spent 2 weeks here after having a hip replacement. I was well cared for and supported and found all staff very helpful and friendly."
Evelyn D
carehome.co.uk rating: 4.33 out of 5
"When I had respite care following an eye operation, I noticed how helpful the staff were to residents with mobility problems. When I fell and broke my arm I asked the hospital to phone Field House to see if they had a space. Luckily they did."
Claire C
carehome.co.uk rating: 4.5 out of 5
"From the outset, even the initial phone call I made to inquire about The Field House was handled with care and professionalism. This followed with an assessment in a difficult situation handled extremely sensitively and tactfully to cause the least distress and collect the information required. Care has been of the highest standard along with good food. Cleanliness and a general "can do" attitude which is refreshing to find."
C P
carehome.co.uk rating: 4.17 out of 5
"From visiting them without notice and given a tour. I was very impressed with all aspects of the home. With my aunt we quickly decided to obtain a quote and within a week. She was a resident/ No regrets, just happiness all round."
William W
carehome.co.uk rating: 4.67 out of 5
"I am very happy here, the management is excellent he is fantastic. The staff are lovely and always available and jolly. Really enjoyed my time here."
R S
carehome.co.uk rating: 5 out of 5
"I am happy here.The staff are friendly and helpful. The food is excellent, home cooking, plenty of choice. My visitors are welcome at any time. They can have lunch with me."
M W
carehome.co.uk rating: 5 out of 5
"The care home staff are attentive to my mother's needs in a highly professional and empathetic manner."
N H
carehome.co.uk rating: 4.17 out of 5
"Very nice."
A M
carehome.co.uk rating: 4.58 out of 5
"I was welcomed and very well cared for. The home is very warm and comfortable. The food is excellent."
Claire C
carehome.co.uk rating: 4.75 out of 5
"My mother has been very well cared for in Field House Care Home. The staff are friendly and helpful. They treat residents as individuals. They are always welcoming to visitors and are very approachable."
Alison L
carehome.co.uk rating: 4.42 out of 5
"My mother has settled in well and made friends with other residents. Staff are very caring and friendly."
S B
carehome.co.uk rating: 4.17 out of 5
"I have been visiting people in Field House for the last 23 years and have always found the staff very helpful and extremely good with all the residents. I always get the feeling it is a happy and well cared for home."
Rhoda U
carehome.co.uk rating: 4.42 out of 5

Read our brochure 'Life in our home. Providing care through coronavirus' for more information on how we're here to help you and your loved one.

Read brochure
Food & Nutrition
Activities & Events
Care & Facilities
What happens now?
Are you ready to discuss your individual care requirements? Pick up the phone and talk to us, book a visit to our care home or come and take a look around our facilities.
Care enquiries
New care enquiry phone lines are open 8am-8pm
01694 628831
All other calls
Our fees and contract
We want to be as transparent as possible about how we charge for the different services we provide as well as what's included in our contract. Please click the links below to find out more about our fees and contract.
View typical fees
View Our Contract
Useful downloads
Here to help you make the right decision about your care requirements.