What our families say: Carlton Mansions Care Home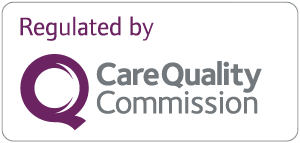 "I could not have wished for a better environment for my mum at this stage of her life! Although her needs are very complex, she is always treated with great respect and dignity, and she has thrived on the attention and love she has received from all the staff. She definitely feels "at home here"."
Joan Ccarehome.co.uk rating: 5 out of 5
"I have always found the staff at Carlton Mansions to be professional, very caring, always happy to help and a good atmosphere within the home. I would like to say a big thank you to all the staff for all the hard work and high standard of care in the most difficult of times."
Elizabeth Scarehome.co.uk rating: 4.25 out of 5
"My mother has been a guest at Carlton Mansions for several years now and I purposely use the term guest, rather than resident, because Carlton has such a wonderful feel of an extended family home. I have always been delighted by the levels of care and thoughtfulness given by the whole team and the way they treat their guests as friends and family. There is a great feeling of warmth and happiness when you visit (and you are not restricted to 'visiting times') and you are greeted by the team as an old friend. I have seen the team (from management to care staff to admin staff) interacting with the guests and they are always treated with respect and dignity and encouraged (but not forced) to join in any activities (of which there are many) that might be taking place. With some of the sad headlines you often see about poor care of the elderly and vulnerable, it is so reassuring to know my mother is at Carlton and is given the highest levels of care. I cannot speak highly enough of the team."
David Rcarehome.co.uk rating: 5 out of 5
"The overall care is adequate but could be improved in many areas. There are little activities to keep the residents entertained/interested and stimulated. Food/drink is above standard. Most staff seem caring but there is the odd carer that needs improvement and to show a little more compassion to some of the residents. I know it is a stressful job but if they don't want to do it let somebody that does come into replace them."
Diane Mcarehome.co.uk rating: 3.58 out of 5
"Mam has been on "end of life " care over the past week. At all times all the staff have shown great empathy with her considerable needs. We as a family have been kept informed at all times and it is a great comfort to us all that she is being so well cared for by all. Thank you!! Cannot comment on recent activities."
Richardcarehome.co.uk rating: 4.55 out of 5
"The kindness and care received by my friend have been wonderful. My friend would love to have more fruit in his diet otherwise he says food is excellent."
B Pcarehome.co.uk rating: 4.5 out of 5
"My husband has been in the care home three months new and has taken some time to settle down. I must commend the staff for their patience with him, as he is very stubborn, and can be demanding. I am not sure how often I should visit as it seems to upset him wanting to come home though he can't remember where "home" is. The staff tell me he is alright when I am not there. I have been visiting twice a week. I live in another home and there is no provision for any residents who need care. (I am 90 years old)"
Gwen Gcarehome.co.uk rating: 3.92 out of 5
"I would strongly recommend Carlton Mansions care home. The staff are very friendly and welcoming....they are competent in the care and support that they deliver....all who live there are treated equally and with dignity and respect...the meals there are of very high standard and variable goods to choose from....something for everyone."
Di Bcarehome.co.uk rating: 5 out of 5
"The layout of the room has been improved with an open, more friendly atmosphere in the main sitting rooms where activities can be shared. There is a new management structure which has dynamic plans for making the home more dementia aware, since so many of the residents suffer from this. There is a new activities leader and although this is 'early days' there are plans to ensure there are varied, appropriate stimuli which are of vital importance to us. The daily care continues to be excellent. It would be nice to see more use of the outside space to ensure residents experience fresh air/sun."
L Bcarehome.co.uk rating: 4.17 out of 5
"Carlton is a loving and comfortable home which is always a pleasure to visit. We know that our dad is well looked after and surrounded by love and good care. The food is very good and there are always lots of activities for dad to enjoy. The staff are fantastic."
Helen Pcarehome.co.uk rating: 4.67 out of 5
"The staff were wonderful and my mother thrived and had a great time. We the family are grateful that she enjoyed her last year."
T Ocarehome.co.uk rating: 4.75 out of 5
"The lovely old house has a rather jaded feeling and could do with a facelift, but this does not detract from the cheerful, happy atmosphere within. The staff are jolly, attentive, caring, professional and treat residents as though they are their own relatives. I would like to see more varied and stimulating activities and more exercise for the residents."
Jill Mcarehome.co.uk rating: 4.33 out of 5
"My mother has been at Carlton Mansions Care Home for five months now, enough time for me to know just how wonderful her care is. I believe it is the attitude of the management team, which is filtered down through all the care and behind-the-scenes staff, that makes such a difference. They are so dedicated to the care home residents and want only the best for each of them - they are treated like family members and I don't believe I can ask for anything more. I was so concerned when the time came for my mother to go into a care home but all my concerns have disappeared - I have no hesitation in recommending Carlton Mansions and cannot thank them enough."
Marilyn Mcarehome.co.uk rating: 5 out of 5
"We were welcomed by friendly staff and asked if we would like tea or coffee when we got to see our brother. We were brought in tea and homemade biscuits which was very nice. Our first impression of Carlton Mansions were how nice and fresh and clean the place was. The staff all seemed as if they could not do enough for our brother and its the first place he said if he had to he would go there again."
Janice Ccarehome.co.uk rating: 4.73 out of 5
"My mother in law is as happy as I've ever seen her now that she's moved into her new home, Carlton Mansions. I'm grateful not only for the tremendous care given to her but also the peace of mind for the family as communication with the care team is excellent. I thought the care staff were particularly wonderful at Christmas, taking the time to open gifts and read messages and making sure there were plenty of activities."
Simoncarehome.co.uk rating: 5 out of 5
"My 95-year-old mother has been unwell for 6 months plus and this culminated in her going into a general nursing home - this failed because they couldn't cope with her dementia (new diagnosis). It was a huge relief to meet the deputy manager at Carlton Mansions - she was absolutely true to her word, visited Mum and actioned her admission. Carlton Mansions is just right for Mum. It is a home from home. She has a lovely room. She loves the food and is well cared for through her ups and downs. All the residents seem calm and well looked after."
Frances Fcarehome.co.uk rating: 4.25 out of 5
"My mother seems to be very happy here. She has made some good friends."
T Jcarehome.co.uk rating: 4.17 out of 5
"Our father was here for one month after a spell in hospital. He had fallen whilst walking and needed to regain his confidence and his independence. Both the home manager and her deputy were in the house when he was first admitted. He liked them straight away, they explained the general information of the house in a clear, unfussy way. His room was very nice, accessed from the ground floor. The food was of a good standard and seemed plentiful for the residents there. There are a variety of activities available, unfortunately, though due to staff illness a treat for Halloween was cancelled. However, whilst he was there he went to an industrial museum and to the local farmers market amongst other things."
Sonia Fcarehome.co.uk rating: 4.5 out of 5
"Since coming to Carlton Mansions, mum's behaviour and well-being has improved. She has put weight on and her health is better. The home is very friendly and staff very helpful, even though mum is very trying at times."
J Rcarehome.co.uk rating: 3.92 out of 5
"My father was in hospital in September after a fall, resulting in a fractured skull. His family was advised to give him respite for a month, I was given a list of homes to look at. I went to look at Carlton Mansions where I met the manager. She was very informative and showed me around the home where I met a few residents and staff and went through the activities they offer. The manager invited my father up to see if he would like the home over a coffee, which he agreed and decided to stay on respite. Whilst he was there he went on several trips and enjoyed them. The menu was fresh and nutritious and he really enjoyed the fry up! He joined in some activities and the theme night. (Halloween) The home is well presented and clean and tidy. The staff are very friendly and approachable nothing is too much trouble. Well done Carlton Mansions we really appreciate your advice and help and to this day. The manager has rung to see how things are going and very supportive."
Sharron Ccarehome.co.uk rating: 5 out of 5
"The staff at Carlton Mansions Care Home are all really helpful and regularly keep me informed of relevant issues and update me with any news on my relative and also of any social activities. Regular meetings are organised with relatives. All in all an excellent Care Home."
Lynn Scarehome.co.uk rating: 4.75 out of 5
"For me personally, I needed respite for two weeks after a knee operation. Carlton Mansions offered a very caring service and each and every member of staff were kind and helpful at all times. It is a well-run care and respite home which I am happy to recommend. The vegetarian food was excellent and my ground floor room overlooking the small well kept garden was delightfully peaceful."
Diana Hcarehome.co.uk rating: 4.92 out of 5
"My mother moved to Carlton Mansions Care Home in 2015 in a very poor state from a previous home. Two senior staff were promoted to manager and deputy manager last year and they have implemented a number of changes across the board, improving the home considerably. The staff are very devoted, extremely caring and work very long shifts. The nature of Dementia makes their work very demanding, but they give individual attention as much as possible The new activities co-ordinator is excellent and is building a rapport with residents who can and want to participate. One afternoon recently a large number of them spent about half an hour in the garden and it was obvious that this was thoroughly enjoyed by staff and residents. On another day they had great fun playing ball games and the smiles again proved how much they were keen to be involved. Meals have improved, but if residents want something different, the chef will willingly make changes. I know that my mother is safe and well cared for."
W Scarehome.co.uk rating: 4.83 out of 5
"The care and attention given by staff at Carlton Mansions has been excellent. Every aspect of mum's physical and mental health needs are always promptly attended to. Being a smaller residential home mum enjoys the continuity of care and caring nature of all staff. Whenever I visit mum any time of the day the atmosphere is always calm and welcoming and the communication is very open. I am always informed of mum's wellbeing. I would thoroughly recommend Carlton Mansions."
J Mcarehome.co.uk rating: 5 out of 5
"I have found the staff at this home to be extremely helpful and accommodating. I have observed first hand how challenging the behaviour of some of the residents can be (including my mother) and the patience displayed at all levels of the organisation was superb. The food is prepared freshly and there is a good choice. Residents are stimulated with visits and other activities and visitors seem to be able to turn up at any time without having to make appointments. I feel very fortunate that we were able to find a placement in this home."
Anthony Scarehome.co.uk rating: 5 out of 5
"Initial impression is a good one. Staff are very friendly, efficient and quickly picked up on my father's needs and care requirements."
N Scarehome.co.uk rating: 4.42 out of 5
"My relative has settled in really well and enjoys the other residents and staff's company. I am very pleased with the care that my relative receives and the staff at Carlton Mansions are very supportive and truly amazing."
S Lcarehome.co.uk rating: 4.92 out of 5
"Staff very good always happy to help. Everything is very clean. Have no problem at all."
L Scarehome.co.uk rating: 4.42 out of 5
"I had some questions regarding my mother's care and condition and the staff were able to answer them comprehensively. I found my visit far more pleasant than I had expected and I am very thankful for all the help and effort the staff go to, to help my mother to be safe and comfortable."
Mark Wcarehome.co.uk rating: 5 out of 5
"My mum has been in Carlton Mansions Care Home for many years now and seems relaxed and happy. I am also very grateful for all the help and care the staff have shown her over the years and they are always here to help or advise me when needed."
I Jcarehome.co.uk rating: 4.42 out of 5
"My mother has lived at Carlton Mansions for 16 months and I'm pleased at how the care given to her is adapted to suit her ever-changing needs. Not only are the staff supportive of the residents but of the families too."
Yvonne Dcarehome.co.uk rating: 4.33 out of 5
What happens now?
Are you ready to discuss your individual care requirements? Pick up the phone and talk to us, book a visit to our care home or come and take a look around our facilities.
Our fees and contract
We want to be as transparent as possible about how we charge for the different services we provide as well as what's included in our contract. Please click the links below to find out more about our fees and contract.
View typical fees
View Our Contract
Useful downloads
Here to help you make the right decision about your care requirements.
52056