What our families say: The Fernes Care Home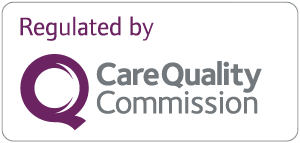 "My husband is a resident on Memory Lane. He has advanced Alzheimer's and with that comes advanced needs. He is still physically strong but has lost the ability to communicate verbally. The care teams have concentrated on getting to know and understand him and provide the most kind and attentive care with patience and devotion. They are very professional and instil trust for the family."
Gabrielle M
carehome.co.uk rating: 5 out of 5
"There are really no words to describe just how wonderful The Fernes Care Home actually is. My Mother-in-law has been a resident of the Fernes for several weeks now in all that time she has been treated with the upmost respect and the kindest of care. The support from the team has been fantastic throughout from the very beginning and nothing has ever seemed to much trouble. The atmosphere on each visit is incredible, from the moment you are greeted at reception until the moment you leave and it's so lovely to see her smiling and joining in laughing and joking with the staff. The care my Mother receives has been second to none and the carers are always so full of life and have really taken their time to get to know her. My family and I feel comfort in knowing my Mother-in-law is safe, content and happy."
Sara W
carehome.co.uk rating: 4.75 out of 5
"We moved out grandmother into The Fernes in March, we have made the right decision, as soon as we entered the home everyone was very welcoming. The care our grandmother has received has been exceptional. As a family, we are kept up to date with what's happening in the home. The entertainment is fabulous, seems like there is never a dull moment. The food is good and lots of variety. We as a family feel like we have made the right decision and found her forever home."
Robert A
carehome.co.uk rating: 4.83 out of 5
"Very professional staff and accommodation with excellent facilities. Mum was right at home straight away. A short period of illness was exceptionally well managed including rapid involvement of doctor and NHS facilities. The family kept very well informed and consulted for options and updates. Fully recovered now. Mum and family very happy."
Christine B
carehome.co.uk rating: 4.83 out of 5
"The Fernes is the most wonderful care home. It has a wonderful atmosphere, safe, comfortable and warm. It's more like a lovely hotel! But most importantly, it's the people. The staff are so caring and loving and always have a smile to greet you. My mother is loved and cared for beautifully, it's such a relief to know she is happy and safe."
Kate A
carehome.co.uk rating: 4.92 out of 5
"I continue to be extremely impressed by the loyal and caring staff at The Fernes. My mum is in the best possible place and is thriving at The Fernes. We could not ask for more for mum as the team are so professional, kind, caring and ensure that all the residents are involved in the lovely activities organised for them. During the recent difficult times, the staff have made us feel as welcome as possible and ensured we have a safe and pleasant way of visiting our loved ones. We appreciate everything The Fernes does to ensure our mum has the best quality of life and has the best care and support She needs."
Sheila H
carehome.co.uk rating: 5 out of 5
"My sister lived at The Fernes for four and a half years and was always looked after as though she was one of their family. Sadly she died at the end of January. The staff had treated her extremely well and have always been caring to me and another sister. We would recommend The Fernes to anyone."
B E
carehome.co.uk rating: 5 out of 5
"Dad has been a resident at The Fernes for nearly two years now. Throughout those two years, he has been treated with the utmost care and kindness. He originally arrived for respite but realised he wanted to stay there. Having been recently widowed and having a diagnosis of vascular dementia, Dad felt at home straight away and was even drawn to tears by the idyllic setting. Dad's comments were that he thought it was more like a luxury hotel with beautiful surroundings. In his two years at the home, Dad is settled and feels he is lucky to be looked after so well. When he arrived, he was not too good. They had a lovely surprise and arranged for his dream to come true, to get back on a horse; he started his working life as a jockey. This is more than just a home, they go above and beyond, and nothing is too much trouble; Dad feels his apart of a big family."
Julie U
carehome.co.uk rating: 5 out of 5
"My mother was a resident of this wonderful home for three years. Although dementia made it impossible for her to carry on living at home, she was able to make the decision that this was somewhere she wanted to live. On first appearances, it seemed far more like a hotel than a Care home. Beautiful furnishings, modern and spacious rooms, comfortable lounges, an elegant dining room, and gardens with views across the countryside. Activities and entertainment were plentiful but not forced on anyone. As Mum settled into her new life and sadly dementia took hold, this was when the amazing staff really excelled. The quality of care was exceptional, with several staff exceeding their required duties by offering love and support. And when the virus came on the scene in March 2020, they quickly and efficiently adopted protocols to keep the residents safe. My Mum died recently aged 96. Some of the staff I now consider as family, having taken my place during lockdown and in her final hours."
Annie B
carehome.co.uk rating: 4.83 out of 5
"I wanted to write a review to help people make the important decisions when deciding on a Care Home. The Fernes is a modern and contemporary care home with a simply fantastic friendly ethos. The Fernes has really suited Mum who has really enjoyed the modern and very clean range of facilities. This is not a home where residents sit, they can use the range of rooms and meet others and chat with the other residents. This has been so important to me. There is a lovely ethos and staff have always been so warm and friendly on every visit. Indeed, it feels like they are friends. The knowledge and advice regarding dementia have been spot on and I have always felt that the team know Mum so well. There are some beautiful grounds and wonderful views over fields with horses roaming. I have always felt safe knowing that Mum was well cared for and was always able to get about. Mealtimes feel more like a mini - restaurant with bespoke menus and a lovely range of food. Thank you to the team."
Matt P
carehome.co.uk rating: 5 out of 5
"Any concerns my wife and I had about finding a lovely, happy and caring home for my mother-in-law vanished when we found The Fernes! Since mum moved in (in early 2019), the team at The Fernes have become a part of our family. Mum, now 94, is thriving under the care of this wonderful team of caring people. Throughout the difficulties of 2020, we have felt reassured that mum is safe and happy there. The new "safe visiting suite" is very well done; it's lovely to be able to see mum laughing and joking with the staff. The Fernes itself is purpose-built and very well appointed, equipped, and maintained. As for the people, well… from administration to housekeeping, from catering to laundry, maintenance, activities and, of course, care, the entire staff team are clearly dedicated to providing a caring and happy environment, no, more than that – a true home – for their residents. The Fernes is an exceptional home, with exceptional staff. We recommend it as a first-class choice."
Andrew C
carehome.co.uk rating: 5 out of 5
"I just wanted to express my gratitude to all the staff at The Fernes who continue to do an amazing job in such difficult times. They are fantastic! They are so professional and remain calm and upbeat in every way. My mum has consistently had the best care and really enjoys all the activities and camaraderie with all the staff and residents. Thank you for giving my mum the best care!"
S H
carehome.co.uk rating: 5 out of 5
"My sister has Alzheimer's type of Dementia and has been in this care home since January 2018. The care has been excellent. She loves it here. All the staff are caring and very friendly from the kitchen, laundry, care staff, office staff and managers. I can relax because I know without a doubt she is in the best possible place, especially in these days of coronavirus."
B R
carehome.co.uk rating: 5 out of 5
"Although we were happy with Dad's care for approximately eighteen months, sadly the care that my father received by certain senior staff members deteriorated and he was not treated with dignity and respect. Due to our concerns regarding the poor practice that we observed by the senior staff member, the lack of support from management and the fact that my father was on his own for 24 hours per day due to lockdown, we took the decision to remove him from the Fernes as we were totally dissatisfied with the whole situation and lack of sympathy and empathy of the management team. We have raised our concerns both internally and with The Care Quality Commission who are currently awaiting Barchester's response to our concerns."
Michelle N
carehome.co.uk rating: 2.75 out of 5
"Very impressed by the measures recently put in place by The Fernes to allow safe socially distanced visiting of residents by appointment. My sister and I visited our mother (who has dementia) a couple of weeks ago. We were given detailed instructions in advance, warmly greeted by staff, given facemasks to wear (until reaching our seats) and taken around the side of the building past numerous 'welcome back' signs to the beautiful garden, where a decorated gazebo was set up with chairs at appropriate distances. We had a lovely 30 minutes with our mother, who enjoyed the visit, and the happy atmosphere of The Fernes was very apparent. I have also been impressed with the level of communication in the regular emails sent to relatives by The Fernes staff and Barchester throughout the pandemic, and am very grateful for the high level of care provided."
Helen F
carehome.co.uk rating: 5 out of 5
"The Fernes is a wonderful home. All the staff go out of there way to help and support both residents and their families, I would highly recommend them. They are all amazing and totally caring towards all their residents."
Mary N
carehome.co.uk rating: 5 out of 5
"I really cannot fault the care provided by The Fernes care home. My mother has been resident for over three years and throughout this time nothing has been too much trouble. She has been treated extremely well and I am 100% confident that she has been looked after to the highest standard. I must congratulate the staff at the home for their support of my mother, even moving her room to be closer to their office, to be able to spend more time with her whilst she has been struggling with sight and overall health. Throughout this crisis, the team within the home has provided regular updates on both the well being of the residents and staff alike. Also, maintain daily activities to ensure that whilst unable to receive visitors, the residents have events planned on a regular basis. I have recommended Fernes to a number of friends and colleagues with elderly parents and will continue to do so."
Jackie H
carehome.co.uk rating: 5 out of 5
"My dad has been in The Fernes for 6 months, the care he receives is excellent, he loves the staff and I have never heard him say anything negative about his care, unlike the previous home he was in. The staff are amazing so caring and this goes from the management, kitchen staff, entertainment, housekeeping and the care. They treat him like family and he has a lot of laughs with them. It gives me peace of mind knowing he is receiving the best care possible. Nothing is too much trouble and all the staff are so dedicated. I love going in there, it's a very happy place to be."
Nicky M
carehome.co.uk rating: 5 out of 5
"The care that my friend is receiving is second to none, the staff go out of the way to comfort here and please here. They could not do enough."
Michael H
carehome.co.uk rating: 4.33 out of 5
"I have a few best friends relative parents residing in The Fernes. The care and efficiency of The Fernes is exceptional and I highly recommend it."
Firozeh V
carehome.co.uk rating: 4.83 out of 5
"I visit my friend's Mum twice a week at The Fernes. The care home has such a warm and friendly feel to it and everyone who works there is so helpful. My Friend's mum who lives there is so well looked after and she feels very lucky to be there."
C M
carehome.co.uk rating: 5 out of 5
"We are so impressed by The Fernes. There is a great ethos here where residents are cared for in such a supportive, friendly and caring manner. Mum is encouraged to be independent at all times. She loves the space and the great range of different locations to choose where to visit. Everything is always so clean and there is always such a warm welcome for all. Great activities too."
Matt P
carehome.co.uk rating: 5 out of 5
"My mum has been at The Fernes for ten months now and I have consistently been so happy and appreciative of the dedicated care and affection she is given every day. She has transformed since moving into The Fernes and calls it her sanctuary. The carers are so attentive, professional and always smiling. They treat my mum with so much dignity and joviality which brings out the very best in her. They always update me on how my mum is doing, what activities she has enjoyed and if she needs any further help or support. I cannot imagine my mum living anywhere else and being so serene, happy and so well supported. Thank you to the manager and her wonderful team for everything you do."
Sheila H
carehome.co.uk rating: 5 out of 5
"Lovely premises, clean and good finish with beautiful outdoor space. Really nice and friendly staff and good food."
Lee B
carehome.co.uk rating: 4.83 out of 5
"The level of care and support is exceptional from all the staff. They are genuinely engaged with the residents. Very knowledgeable about all aspects of Mum's needs. At times Mum's frustrations at her restricted lifestyle break through but everyone treats her with such patience, giving her time and encouragement. Thank you to the staff at The Fernes for giving me peace of mind that Mum is wonderfully cared for during my absences."
Lorna S
carehome.co.uk rating: 4.42 out of 5
"This is such a lovely home, I wouldn't mind a week here myself respite. The home is beautiful with lots of places to enjoy with your relative, with beautiful views over the countryside. The staff are so attentive and friendly, food looks delicious, I am very happy with my relative being here."
P F
carehome.co.uk rating: 4.92 out of 5
"My family and I are absolutely bowled over by the professionalism and quality care provided by The Fernes. It was a real worry for us that my mother had a smooth transition into a care home but all the staff at The Fernes helped enormously to ensure my mother was welcomed and cared for sensitively and compassionately. I cannot emphasize in words how supportive they have all been and the fact that my mother is so happy and settled says it all. The facilities are amazing quality and as soon as you walk in the entrance, there is a lovely welcoming atmosphere and you immediately feel like it is a special home. Everything from the top quality food, accommodation, activities and most importantly the professionalism and sincerity (and sense of humour) of all the team is second to none. Well done to the manager and the team for everything you do to make such a diffference for the residents and their families."
Sheila
carehome.co.uk rating: 5 out of 5
"Excellent in every respect. Minor changes would make it perfect. Grab rail on the back wall of the shower. Better bedside lamp for reading eg anglepoise type. Minor adjustment to a set of drawers enabling them to be used as a shelf. Otherwise, shelf in the bathroom - nowhere to place hairbrush, creams etc."
J K
carehome.co.uk rating: 4.92 out of 5
"I can't fault the care, food, staff and general standards. Would not hesitate to come here as a resident."
G H
carehome.co.uk rating: 5 out of 5
"My father came to The Fernes after a fall had made independent living unviable. As a fiercely independent 93 year old he was treated as an individual, personal preferences and idiosyncrasies accommodated. The rooms are well appointed and the communal areas stylish with lovely restaurants. However, it is the staff who make this place. They are amazing. Their care and compassion shines through and above their professional high standards of training."
A T
carehome.co.uk rating: 4.92 out of 5
"Very friendly and caring staff who do an excellent job of looking after the residents. I am more relaxed, knowing Mum is in a safe place being well cared for."
David T
carehome.co.uk rating: 4.67 out of 5
"My sister has been a resident in this home for over 2 years and I am really happy with the way she is cared for by the very attentive staff. Whenever we have a query about her health or mood there is always a member of staff to talk to. There is plenty of activities on a daily basis where those who can participate or just watch and be entertained - never a dull moment!"
Barbara E
carehome.co.uk rating: 4.83 out of 5
"Handrails in the wet room would have been a good idea to have. The wet room shower chair was a bit wobbly on the floor. The toilet didn't work properly for the 2 weeks I was there. More shelving needed around the bathroom sink for toothbrushes etc. I was told that weekly trips available but this never happened."
J T
carehome.co.uk rating: 4.25 out of 5
"Mum stayed in The Fernes for two weeks respite. The staff were friendly, cheerful and very attentive at all times - the family visited Mum regularly and have nothing but praise for the staff. The facilities are excellent and the food and choices provided were very good indeed. I would definitely be happy, as would Mum, to stay there again."
Christine H
carehome.co.uk rating: 4.83 out of 5
"Mum has stayed at the Ferms for two weeks for the last 3 years. She has always enjoyed her stay. The staff have been very kind and caring. All the facilities are excellent. The activities were very stimulating which was very good for Mum."
Anne T
carehome.co.uk rating: 5 out of 5
"Mum has been at The Fernes for 18 months. It is an excellent home, there is not one thing that I can fault. Mum has been poorly on a number of occasions and the staff always go the extra mile to help and assist her. They accommodate any need for their residents. The activity programme is brilliant, with many varied and interesting activities. The staff are all empathetic and compassionate, for both the residents and their relatives. I cannot find any fault with this home and would highly recommend The Fernes to anyone looking for a care home for their relatives."
Lesley B
carehome.co.uk rating: 5 out of 5
"The Fernes is welcoming, friendly, airy and spacious building. The staff are dedicated, kind and very caring. Food is good, varied and tasty. Portion size is adjusted to the resident. Room very comfortable, a member of staff has put my dad's pictures up. The activity coordinators are lovely. Dad now joins in with different things and has been out in the minibus. Deputy manager is quietly efficient and things get done if highlighted."
J P
carehome.co.uk rating: 4.83 out of 5
"My sister is very well cared for and therefore happy to be in The Fernes. The food is very good and always available. All the staff are pleasant and hard working, also very approachable. Any minor worries are looked at and dealt with as soon as possible. I am disappointed with a 7% increase in fees."
B E
carehome.co.uk rating: 4.92 out of 5
"There is an outing to the beach which I am proposing to take. I don't care which beach, so long as you can get out in the fresh air. That is why I want to go."
Trevor B
carehome.co.uk rating: 5 out of 5
"We looked far and wide to find a suitable home for our sister and were overjoyed when we found The Fernes. She has been extremely happy there and although she says she'd like to go home she knows she is far better off where she is. Having company and eating well is so good for her too. 7% increase in the fees is a shock."
B C
carehome.co.uk rating: 4.92 out of 5
"The Fernes is a very happy home to live in. I would like to highly recommend this care home to anyone looking for a care home. The staff are kind and caring at any time, day or night."
T B
carehome.co.uk rating: 5 out of 5
"Four generations of the family spent a lovely afternoon with Dad in the lounge on his birthday. The staff were so helpful ensuring that we were all comfortable and served tea and juice. The youngest great-granddaughter took off her shoes and made herself very comfortable on the floor playing games, while a great-grandson played the guitar. By the end of the birthday tea party Dad was tired so returned to his room and we all went our separate ways. It really felt like being in your own home. Thank you."
Anne D
carehome.co.uk rating: 4.75 out of 5
"Excellent accommodation with full ensuite facilities and motorised bed. Good facilities with plenty of social areas. Very caring staff - really try to please the residents and make them comfortable."
David T
carehome.co.uk rating: 4.73 out of 5
"I never thought that my mother would need a care home, so when the time came it was a really difficult decision to make. However, The Fernes made a hard decision easier. The environment is second to none and more importantly, the staff are kind and dedicated. I think mum's quality of life has improved since she moved into The Fernes, her physical care is much better and she is less anxious having the staff to help whilst maintaining her privacy and dignity. I wish it was more affordable so that more elderly people could have this quality of care."
J W
carehome.co.uk rating: 4.92 out of 5
"My father was in this care home for the last 4 months of his life and it was one of the best decisions I have made. From the minute I walked in to check it out to the very end when my father passed away I was taken aback by the wonderful staff in this home. They couldn't do enough for him and made his last few months as enjoyable as possible in the most caring way possible. It wasn't just the odd member of staff either it was every one of them. I am eternally grateful to the manager and her fantastic team for their services and won't hesitate to recommend them to anyone. Thank you."
Sarah M
carehome.co.uk rating: 5 out of 5
"The staff treat my father with dignity. They are kind and understanding. He is always dressed smartly and well groomed. The ancillary staff are equally good keeping home spotless and providing delicious meals. This summer we have sat in the developing garden and relaxed in the comfortable garden chairs enjoying the weather."
A D
carehome.co.uk rating: 5 out of 5
"Our father was the third resident and has lived at The Fernes for just over a year. Thanks to the excellent care he has received his well-being and health have improved tremendously. The family enjoying visiting dad who is always groomed and dressed well. His room is kept immaculately clean and tidy. Dad thoroughly enjoys the delicious meals which are cooked on site and served in the dining room. Although there is a huge choice of activities morning and afternoon we still haven't managed to persuade dad to join in, he is always given the opportunity. We are very pleased we chose The Fernes."
Anne D
carehome.co.uk rating: 5 out of 5
"The staff, management and home have been excellent and accommodating to me. I moved both parents in but my very awkward father wanted to go home. It was very difficult for me but the staff were excellent and helped me deal with it a lot. Mum is very happy there comfortable and safe with excellent care. Many thanks"
W M
carehome.co.uk rating: 5 out of 5
"Barchester The Fernes is an excellent modern care home - more akin to a five-star hotel overlooking countryside at the rear and close to the shopping centre of Fareham and Whiteley. Very clean, helpful staff and almost too quiet!"
David A
carehome.co.uk rating: 4.75 out of 5
"It is wonderful, caring, friendly and excellent service."
Dennis T
carehome.co.uk rating: 5 out of 5
"I am very impressed with everything at The Fernes. I spoke to them and asked questions many times before deciding that this was the best place for mum. The staff are extremely caring attentive to residents, treating them with dignity at all times. When mum became unwell they acted very quickly and this probably helped to save mum's life. Everyone is so helpful and professional, the building and facilities are first class. I have had many experiences with other homes both, professionally and as the daughter of a resident, and I have seen no other home that meets the standards of The Fernes. If you want a loved one looked after and cared for, don't hesitate to choose The Fernes."
L B
carehome.co.uk rating: 5 out of 5
"All of the staff are, "people people" and nothing is too much, kind, and care for the guests as individuals. The home is welcoming and more like a bijou hotel rather than a care home. Highly recommended."
C R H
carehome.co.uk rating: 4.92 out of 5
"We looked at many homes for my mother, but they were mostly dull and not colourful. The Fernes is more like a 5-star hotel with such friendly staff, nothing is too much trouble. Food is superb, they have everything on offer for my mother, even the hairdresser is on call. I did not feel guilty for one minute leaving her there as I knew straight away, this was an amazing, caring and friendly home. Thank you to all. You do an excellent job and it's much appreciated."
Ian H
carehome.co.uk rating: 5 out of 5
"After moving here one month ago from my own home, I have been met by much kindness, care and the freedom to partake or not in various activities and outings in the minibus despite needing a wheelchair. You are encouraged to bring things in such as pictures to hand or other small items of furniture. Good size bedrooms with ensuite facilities."
J L
carehome.co.uk rating: 4.67 out of 5
"Facilities second to none. The introduction of the resident was done with care, sympathy and dignity. The resident's physical condition has improved immensely in the few months of occupation. Carers are friendly, cheerful and attentive."
A A
carehome.co.uk rating: 5 out of 5
"Excellent. All staff are cheerful, helpful and friendly. Rooms warm and comfortable."
A M
carehome.co.uk rating: 4.67 out of 5
"I was very pleased to have moved my mum to The Fernes. She settled in quickly and feels at home. She is able to get around the building with her trolley quite easily as there is plenty of space. The staff are very approachable and have encouraged mum to take part in a variety of activities. Living a long way from the Fernes makes it doubly important that I have confidence in the care offered - and I have no doubts about that at all. Thanks and keep up the good work."
John K
carehome.co.uk rating: 4.75 out of 5
"My 8 year old grandson's view of The Fernes:- 'I wish I lived with Great Grandad because when we had lunch with him, they served delicious food, we had soup, food and a pudding too! I really like it there and his room is comfortable with a garden.'"
A D
carehome.co.uk rating: 4.92 out of 5
"My mother has been in The Ferms for a number of months now and has had excellent care from attentive, positive and patient staff. The home actually feels like home as attention to detail is such to give a warm feeling. Staff and management are very approachable and are all very aware of the care plan specific to my mother and her needs, something I find reassuring and a good indicator of just how professional and ultimately caring all the staff are at The Ferms. They are excellent."
David O
carehome.co.uk rating: 5 out of 5
"Being made comfortable, and helping in the situation in which I find myself. I find the staff very helpful and kind."
C H
carehome.co.uk rating: 4.5 out of 5
"Being at The Fernes makes my visits to mum a quality time with her. From a relative's point of view, I enjoy coming here. The staff are so kind and caring. It is a very happy place and laughter can be heard whenever I visit. My mum's needs are well understood. The home is spotlessly clean it reminds me of a five-star hotel. I am always made to feel welcome and I am updated on a regular basis about how mum is doing. Mum has begun to engage more and enjoys being out and about in the mini bus. Nothing is too much trouble and mum's individual needs are catered for. She can definitely retain her own individuality. I know she feels very safe here. A wonderful place not at like many care homes I have visited. Well done to everyone."
Jo B
carehome.co.uk rating: 5 out of 5
"My sister has dementia and is frequently stressed but the staff excel in distracting her from the worries of the moment and assisting her to focus on sometimes else. In fact, every service and member of staff in this home is excellent."
Barbara E
carehome.co.uk rating: 5 out of 5
"My sister gets very agitated at times and the staff deal with her in a kind and understanding way. I think she eats too much, but this is top of her priority. Unfortunately, she feels everybody steals from her and doesn't believe when she is told the opposite. She does not believe that the care home is now her permanent home, even though she knows she can no longer cope living on her own."
Brenda C
carehome.co.uk rating: 5 out of 5
"We moved my mother and aunt to this fabulous home and have marvelled at the professionalism care and overall standard ever since. The care and attention to our family, lovely nutritious food, the dignity shown to the residents is great. To see my mum and aunt eat wonderful food was just wonderful- with nice cutlery, glassware and paper cups and saucers made me tearful with joy for them. The staff are happy, courteous, helpful and dedicated to their changes. Wonderful! Wish all "homes" operated like this one."
J A
carehome.co.uk rating: 5 out of 5
"Very professional, friendly, clean, nothing is much trouble. My mother's appearance is evidence of her improved well-being."
David A
carehome.co.uk rating: 5 out of 5
"When reviewing care homes for mum we were looking for her safety and health firstly. At The Fernes we found everything and everybody very inviting and caring. The home is exceptionally clean, light and inviting. The staff are really caring, catering for everybody's needs. The rooms are spacious, excellently decorated and very clean. Mum was very nervous when she arrived but within a short time, the staff put her at ease and now she is very much at home. Nothing is too much trouble. We can't praise the home enough."
Betty B
carehome.co.uk rating: 5 out of 5
"After almost three full months at The Fernes, my Father's health has continued to improve. He is more alert and more mobile. Why? The care and attention he is receiving are excellent. The staff respect the residents and are kind and caring. He enjoys the food, which is cooked on site and enjoys two hot meals a day plus a breakfast of choice in his room. Snacks and treats are served during the day. The Fernes is clean and well maintained. The housekeeper and her team work endlessly to ensure the home is spotlessly clean."
Anne D
carehome.co.uk rating: 4.92 out of 5
"My father got a wonderful, warm welcome when he moved to The Fernes. He settled in remarkably quickly, as a result of the amazing care. His dignity and individuality are respected at all times by every member of staff. My father has put weight on since arriving, as the food is excellent. Best of all he has found his smile and sense of humour again."
Vanessa B
carehome.co.uk rating: 5 out of 5
"Barchester The Fernes has a warm, welcoming atmosphere. It is tastefully decorated and homely. All management and staff are friendly and caring. They treat all residents with dignity. The en-suite rooms are spacious and very comfortable. There is a homely lounge and comfortable seating areas with refreshments. The whole place is extremely clean. Residents can have refreshments in their rooms if required. There is a beautiful dining room where food is plentiful, well cooked and plenty of choice. Any special dietary needs can be met. Each week there are several activities on offer. There is a security door with a code. I think Barchester The Fernes is value for money. This relates to the ground floor. Other 2 floors are of equal standard."
PB
carehome.co.uk rating: 5 out of 5
"I entered Barchester The Fernes on the 27th July this year. I was welcomed on my arrival and installed in my chosen room. It was beautifully set out very much to my liking. The staff are good and make me feel very much at home. My surgical needs are instantly dealt with, the food is excellent and very much to my liking and choice. At night it is so reassuring to know there is someone on hand if you feel unwell."
M L
carehome.co.uk rating: 4.83 out of 5

Read our brochure 'Life in our home. Providing care through coronavirus' for more information on how we're here to help you and your loved one.

Read brochure
Food & Nutrition
Activities & Events
Care & Facilities
What happens now?
Are you ready to discuss your individual care requirements? Pick up the phone and talk to us, book a visit to our care home or come and take a look around our facilities.
Care enquiries
New care enquiry phone lines are open 8am - 8pm
01329 655 802
All other calls
Our fees and contract
We want to be as transparent as possible about how we charge for the different services we provide as well as what's included in our contract. Please click the links below to find out more about our fees and contract.
View typical fees
View Our Contract
Useful downloads
Here to help you make the right decision about your care requirements.