What our families say: Mount House and Severn View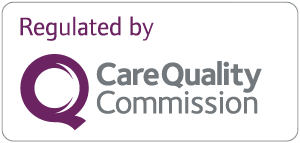 "The care, warmth and friendship during my stay were outstanding and I really enjoyed it here."
K K
carehome.co.uk rating: 5 out of 5
"Mum has been at Mount House for several years and is happy and secure. Staff show enormous care and compassion, recognising how vulnerable dementia makes her and supporting her to deal with her confusion and mood swings. She is treated with dignity at all times. The home is clean and inviting with much work having been done to upgrade the environment both inside and out. Mums room is always clean and the staff work hard to highlight her personal things to make it more homely. I visit regularly and am always met by friendly, efficient and welcoming staff, so reassuring when you are leaving a family member in their care. I have not had a meal at the home, but mum really enjoys the food and looks forward to meals which is all that matters. Whenever mum has been unwell or had a problem, staff have contacted me immediately, involving me in any decisions that need to be taken. Thank you to all the staff for their kindness and care."
Susan D
carehome.co.uk rating: 4.67 out of 5
"My Mum has just spent two weeks at Mount House for respite care. During that time she has been looked after exceptionally well. All the staff are friendly and professional and work extremely hard. Thank you to everyone for all you have done, it's really appreciated."
Sue
carehome.co.uk rating: 4 out of 5
"From initial contact through to my friend's stay for recovery after an operation, we have been treated with kindness and efficiency. All staff are extremely helpful, happy and go above and beyond to cater got all needs. Extremely happy that we chose The Mount House & Severn View. Thank you all so much!"
C H
carehome.co.uk rating: 4.75 out of 5
"Mum is very settled in Mount House and feels safe and happy despite her severe dementia, staff are extremely caring and professional always showing respect for mums needs. Home has coped well with pandemic and worked hard to safeguard residents. Staff I meet when I visit are lovely and when talking to them am reassured they know mums personality so well can deal with her so well. Work of housekeeping recently fantastic as made mums room so homely."
S D
carehome.co.uk rating: 4.67 out of 5
"Mum is extremely well looked after and all her needs are fully catered for and she is very happy here."
Catherine G
carehome.co.uk rating: 4.67 out of 5
"I cannot speak highly enough of all the staff at The Mount House. Working under these present conditions has never removed the smile from all their faces. Thank you for all you do - well done keep the good work up."
Dick A
carehome.co.uk rating: 5 out of 5
"Staff very good and kind, and good to have a chat with."
R F
carehome.co.uk rating: 4.75 out of 5
"I feel very comfortable knowing mum is being cared for with sincerity and respect. All her requests are met. The carers are angels in my mind. Moving mum from her home of 43 years to The Mount House was a major upheaval. But she settled in with the care and time of all the staff at The Mount."
E D
carehome.co.uk rating: 4.42 out of 5
"Although I sincerely hope I will not need to use elderly care home facilities I do appreciate that there is a need for many people. My overriding impression of this home is the friendliness of the staff. There is always a smile and cheery word. They have been so happy to take the phone through to my friend during the last year- it is never too much trouble. They appear to genuinely care about the welfare and well being of the residents."
Chris C
carehome.co.uk rating: 3.5 out of 5
"Excellent leadership and care staff who go the extra mile. My Mother who has complex needs has been supported, cared and made part of the family at The Mount. Extremely grateful for the dedication and care both from individuals and the team who are there for her 24/7. Keep up the good work."
Dominic F
carehome.co.uk rating: 4.25 out of 5
"I have had the opportunity to visit this home recently, and it really is lovely. The residents appear to be happy, content and well looked after by the staff. If I was looking for a care home for a relative, Mount House would be my choice, the manager is really responsive and I have confidence in the home."
Aimee F
carehome.co.uk rating: 5 out of 5
"Staff at the the care home are always friendly warm and welcoming. I have had some lovely garden visits recently and the staff could not be any more helpful. Thank you for all that you do especially during such a difficult time. I know that my aunt is well looked after and she always seems happy and content in her 'home' it definitely puts my mind at ease knowing that she's happy and safe."
Liam W
carehome.co.uk rating: 5 out of 5
"Friendly and a nice place to meet."
A B
carehome.co.uk rating: 4.36 out of 5
"Mum has been a resident since June 2017, initially with my father. Dementia means she has not always been the easiest of residents and we have had ups and downs with her health. The staff have always been courteous, kind and patient with her. During the current pandemic I had feared for the worst, but the home went into lockdown early. The staff have obviously been vigilant with their infection control measures. We have been kept informed at every point: lockdown, health, testing and finally garden visits. My sister and I had a lovely visit on Sunday, on a sunny, if a little blustery, day. Well done to all at The Mount and Barchester who have kept us informed and updated by text and the website, and appear to have been ahead of the game!"
Karen
carehome.co.uk rating: 4.58 out of 5
"Staff in the Home are very slow to respond to "family requests", even sometimes ignoring the requests. Very difficult to give a constructive review as Home was locked down very soon after my mum's admittance"
Brian D
carehome.co.uk rating: 2.92 out of 5
"My 97-year-old mother was admitted to The Mount after being hospitalised following yet another fall. At that time, she was extremely distressed, increasingly confused and totally unwilling to cooperate with her support workers. In constant pain, unable to walk, wash or toilet unaided and very weak, she had lost a lot of weight and was very distressed and unhappy. The continuity of care provided by The Mount's skilled in-house nursing and care teams has transformed my mother's life. Her pain and other physical problems are now completely under control. She is wonderfully cared for and has gained weight. Over a year later, and of critical importance to her family, especially over the current period, the staff have established an excellent relationship with her. Although understandably still very frail and confused, my mother knows and trusts them and is happier in herself than we have seen her for many years. She now thinks of The Mount as her home."
Irvine P
carehome.co.uk rating: 4.58 out of 5
"My friend came to the home straight from hospital with nothing, she had COVID-19 and had a long stay in hospital. As a friend who cares for her, I'm amazed by the care and support she has received from the staff from day one. They reassured me throughout kept me informed of her changes which I'm so grateful for. As I cannot support her I felt concerned as her frailty was apparent but also her mental health deteriorated but the staff couldn't do more for her, they are her support as I cannot be. The staff are outstanding in the care they deliver her even when it's challenging, they also support me which I'm grateful for. The pandemic has brought challenges to the care sector they should be congratulated on taking the role of residents family, carer and friend as without them I dread to think what would have happened. Carry on what you are doing your Keeping everyone safe and happy which I appreciate."
Janet O
carehome.co.uk rating: 4.17 out of 5
"My nan came to The Mount during Covid lockdown, straight from hospital following surgery for a broken hip and suffering from what turned out to be quite severe dementia. We were grateful that The Mount could take her during such difficult times. However, nan thought she could go home but as she was totally bed bound and very vulnerable it was an impossibility. She was frustrated and confused and wasn't the easiest resident to care for as she seemed unaware of her own limitations, however, the staff persevered and their kindness and professionalism has won her over and she is now settled and happy. Poor nan has had such a tough time as she was unable to have any visitors in hospital and then had to be isolated in the home for 2 weeks. The home allowed us to speak to her on the phone and soon as we were able to socially distance visit her we went and that was lovely. I'm looking forward to the Covid restrictions being lifted so we can see her regularly."
Andrea P
carehome.co.uk rating: 4.08 out of 5
"My parents have received wonderful care from all the staff since they were first admitted. Before Covid19, we were always made welcome while visiting mum and dad and have been kept informed of any concerns during the pandemic. Sadly, we lost mum recently, however, the staff have shown compassion and support to my dad and our family during this difficult time, for which we are grateful."
Jennifer J
carehome.co.uk rating: 4.83 out of 5
"Mum is happy and settled and loves the food. There could be more activities to stimulate her but I appreciate that these are difficult times. I trust the staff to look after her needs as best they can."
Gwyneth
carehome.co.uk rating: 3.92 out of 5
"During the Covid Pandemic every time I have phoned the home the call has been answered quickly and they have always arranged for me to speak to my mother or have made arrangements so that we could face time her. Nothing was too much trouble. All the staff are to be congratulated for the way they have looked after all the residents in these most difficult times."
Dick A
carehome.co.uk rating: 4.25 out of 5
"My mother entered the home in the middle of May and since this was during the Covid-19 lockdown, my comments are based upon her statements and my limited observations. However, in comparison with the home in which my mother-in-law stayed, The Mount staff are far friendlier and more accommodating. I was also impressed by the fact that the home had Covid-19 testing ahead of others which was another reason for my choice. I have not regretted it."
Susan K
carehome.co.uk rating: 4.33 out of 5
"During this very difficult time of COVID and not being able to see Mum has very much upset the whole family BUT the staff at the mount have been fantastic and nursed mum so well, answering all our questions and keeping us informed every step of the way in mum's recovery. We cannot thank the staff enough for stepping into our shoes loving and caring for her, holding her hand, and making her feel safe. So I would like to give a big heartfelt thank you from all the family."
Karen D
carehome.co.uk rating: 4.92 out of 5
"It was a very difficult decision for our parents to leave their own home but we felt that The Mount was the nearest thing to a home from home for them and this has proved to be the case. The staff are so loving and caring and there is a lovely atmosphere. Mum and Dad have found the transition difficult but they always say that all the staff are so kind and thoughtful and they absolutely love the food. It has meant so much to us to know that they are being so well looked after, especially during Covid-19, when we can't visit. Thank you so much to all the staff for all you're doing, we really appreciate it."
Sue B
carehome.co.uk rating: 4.67 out of 5
"During a very upsetting time, knowing my father is safe and extremely well looked after by amazing staff, not only supporting my father but also showing care and support to me as well. I couldn't wish for better care for my father, he is my world."
J P
carehome.co.uk rating: 4.5 out of 5
"My mother was transferred to The Mount House from hospital over 7 years ago. She was very poorly, skeletal and had awful pressure sores and to be quite honest we didn't think she was long for this world. However, the staff at The Mount House proved us wrong and did a terrific job turning Mom's condition around. We have had a couple of hiccups on the way but the marvelous staff have always responded brilliantly and especially in the last few months when she has been on end of life care. We lost Mom in January but the staff ensured Mom's last hours were so loved and peaceful."
M R
carehome.co.uk rating: 4.67 out of 5
"Wonderful staff. Always kind helpful and understanding. The Mount was always welcoming, with high level of care, attention, well organised and run. Excellent food. Very clean and tidy."
M B
carehome.co.uk rating: 4.5 out of 5
"The main house is an absolutely amazing place. It's like home from home. My friend I know has been there nearly 12 months and I've not seen him smile so much and laugh with the staff. They do absolutely amazing food, they do fantastic activities, they do days out. They try and do something for anybody who lives there if they request it. They do the very very best to do it for them all. People that work at this home and that goes for the kitchen staff the housekeeping, the maintenance, the carers, the nurses, the management are so friendly. They do their very best to put a smile on the residents' faces. I would recommend this home to anybody who is looking for a home for the family member or a friend. I would say this is the best one in Shrewsbury."
Shirley E
carehome.co.uk rating: 4.92 out of 5
"Lovely caring staff."
J S
carehome.co.uk rating: 4.92 out of 5
"So lovely, happy staff."
V D
carehome.co.uk rating: 5 out of 5
"The staff at The Mount have been wonderful. We needed respite care for my father as a matter of urgency. The situation was resolved very rapidly and the family were treated with great understanding. The facilities are excellent and my father particularly praised the quality of the food. I would have no hesitation in using the Mount again. They cared for my father and gave his family peace of mind."
A B
carehome.co.uk rating: 4.83 out of 5
"First I would like to congratulate the Mount House on getting a good rating in all categories in the recent CQC Inspection, well done all. My mother has settled in extremely well and receives outstanding care from all of the very friendly staff. I now have no worries with the care my mother is receiving."
K R
carehome.co.uk rating: 4.92 out of 5
"My husband had been very unwell and moved from ward to ward in hospital and really did not know where he was when first admitted but with the care of the staff he quickly settled and is very content. The staff have been so kind and helpful, I really appreciate this as I had cared for him myself for several years until he lost the use of his legs. The management have been equally as kind to me and my family and his friends."
Barbara S
carehome.co.uk rating: 4.58 out of 5
"Professional, caring, understanding and above and beyond the call of duty. With a truly heavy heart grateful thanks for the whole family."
Linda S
carehome.co.uk rating: 4.75 out of 5
"Since a much-needed refurbishment and the appointment of a new manager, I would just like to say how much everything has improved within the home they are doing an amazing job. I appreciate all the support and care they are providing my uncle and myself. Keep up the good work."
B R
carehome.co.uk rating: 4 out of 5
"The care and support of both the resident and family connected to them is second to none. Everything is transparent and information passed on so quickly re: doctors visits or residents health. So much emphasis is placed upon making you feel a "one to one" concern and sound advice is always available. The manager and her staff do an incredible job, above and beyond every day. I thank them all for being there."
David J
carehome.co.uk rating: 4.75 out of 5
"It has been a pleasure going into The Mount each day. Residents and staff are becoming almost family. Introducing the gentleman evenings has been very successful. I only observe quality care and staff cater for the resident's needs. Thank you for everything the homes does for my mother."
Gary W
carehome.co.uk rating: 4.83 out of 5
"I visited my mum today and was so impressed with the care shown by all the staff to all the residents. All staff were so kind and empathetic, responding to each resident in a way that showed their understanding of each of their very different personalities and needs. Having been sceptical when further changes occurred at management level earlier this year, I am finally convinced that all the work undertaken by the new manager is bearing fruit and the home is a safe, caring and inviting place to live. My mum had to move rooms recently and I expected her to become distressed, but due to all the work done by the carers to support her, she showed no anxiety or upset. It is also lovely to see what a difference the upgrades in decor and facilities have made, it is such a pleasant environment for everyone. Thank you to everyone at Mount House for all the work they do, the changes are much appreciated as is their thoughtfulness and care."
Susan D
carehome.co.uk rating: 4.5 out of 5
"The Mount House nursing home is one of the best homes. The manager is absolutely outstanding, all members of staff are really lovely. It's a home from home, they do absolutely outstanding fun days for the residents, the food is out of this world. You're always made very welcome by all members of staff from all departments and the manager always has time to talk to family members about their concerns. I could not ask for a better home to put our family member in, the home is really really outstanding. There are always activities on every day for residents to take part, they also have parties for different days which is absolutely fantastic. I would recommend this home to anybody who was looking to put their loved ones into care or even respite."
Shirley E
carehome.co.uk rating: 4.92 out of 5
"My mother has come on amazingly since her arrival at the home 02/01/2019 and I would like to thank everyone at the home. She had been bed bound for 2.5 years prior to her admittance to The Mount. She now gets up into a wheelchair each day and spends time with fellow residents and staff in the main lounge area and enjoys meals in the dining-room. I visit my mother every day, we enjoy the quality time that her being in the home has allowed us to share. I have got to know other residents and all the staff. My time at the home is lovely, and I have witnessed excellent activities and interaction between staff and residents. The ambience of the home is excellent, I have eaten at the home this month each week with the residents and the food is lovely, a good menu that caters for everyone. Administration, maintenance and the domestic team need my appraisal. They make up the team and ensure the smooth running of the home. Once again well done to the manager and her team."
Gary W
carehome.co.uk rating: 4.83 out of 5
"The overall care my friend receives is very good. She has dementia and she is treated with dignity and compassion."
S D
carehome.co.uk rating: 3.75 out of 5
"Very happy with the care, it's so nice to see Mum settled, eating well etc, joining in the activities. She has a lovely rapport with all the staff who are very friendly, caring to all her needs."
Karen D
carehome.co.uk rating: 4.58 out of 5
"Much needed refurbishment of the care home is now complete. Furniture/carpets/decoration is very good. Staff very friendly and pleased to help."
K H
carehome.co.uk rating: 4.5 out of 5
"I would just like to say that if you have any problems, speak to the manager she is absolutely fantastic and one of the best managers in all the homes that my friend has been in and her deputy manager is fantastic too. I would like to thank you both for making my friend very welcome to the home and the team that work at The Mount are very very welcoming. They care about the residents. They are always doing activities with the residents. This is the best home in Shrewsbury that my friend has been in and I have been in about 5 or 6. I cannot praise the manager or any of her team enough. I'd just like to say thank you for making the person I care for feel very welcome."
Shirley E
carehome.co.uk rating: 4.83 out of 5
"Mum had to move to The Mount due to care issues in her previous home which resulted in the need for better care. The Mount provided that and so much more. I cried when it came to moving mum to a new home closer to our own home. Mum cried too. She regarded The Mount as home from home. If her condition changed she will go back there! Thank you, The Mount."
Polly S
carehome.co.uk rating: 5 out of 5
"Staff are very good. Everyone speaks to you. You're made very welcome."
Shirley E
carehome.co.uk rating: 4.83 out of 5
"My mother is only here temporarily and arrived in a very confused and agitated state. The staff were attentive and reassured her and made her comfortable. She was suffering with a lot of pain and the nurse addressed this, liaising with the doctor to get more appropriate medication. So overall, her stay here has been very satisfactory."
I P
carehome.co.uk rating: 4.33 out of 5
"My aunt came to stay at the Mount House and Severn view for a short respite period. The rehabilitation and the care and support that she received was outstanding. From management being supportive to the kindness of the carers and the great atmosphere, this made her stay very positive and she enjoyed her respite break. It is peace of mind to know that she was being well looked after. The home is looking great after the refurbishment. Thank you for your kindness."
David L
carehome.co.uk rating: 4.92 out of 5
"The mount is a very lively home. All the staff are welcoming and are always happy to help my cousin with their needs. Management is great and is definitely making a change. From a warm hello from the receptionist to the care, food and activities team all is outstanding."
Jane P
carehome.co.uk rating: 4.58 out of 5
"My grandma recently transferred to The Mount House and all I can say is that she has become part of a extended family. The Home is lovely, the Staff are very kind and always smiling. The Manager is very supportive and understanding of my grandma's needs and ours. The home is currently being refurbished and is looking beautiful. We are very happy with our choice of home."
Danielle E
carehome.co.uk rating: 4.58 out of 5
"A warm and friendly home. The manager is very approachable and welcoming. The staff are very friendly and supportive."
Margaret H
carehome.co.uk rating: 4.83 out of 5
"My mother, who has dementia, has been resident for nearly two years. She has settled in very well and the staff are lovely with her. She (and many others) would benefit from a little more stimulation, both mental and physical but overall we are very happy that she is in the right place."
David E
carehome.co.uk rating: 3.75 out of 5
"I live over 200 miles away so it is a relief to know that my Mother is safe. The new manager has brought with her a professional approach to care delivery and the home's decor is fresh and welcoming. The staff are friendly and caring."
Lorna P
carehome.co.uk rating: 3.67 out of 5
"The staff have always been caring and helpful to mum but since the new manager has taken over they work more effectively as a team and show greater awareness of her needs. The home is looking cleaner, brighter and more welcoming after the recent refurbishments which has been managed with great care to minimise distress to residents. I'm looking forward to the next phase when mums room will be decorated as the bedrooms completed to date are so much lighter and brighter. The manager is very caring, open and approachable and where I have encountered any problems she has listened and ensured they are sorted immediately. The home is definitely on a positive journey under her leadership, she obviously knows what she wants the home to provide and has the dedication and knowledge to achieve it."
Sue D
carehome.co.uk rating: 4 out of 5
"My auntie resided here for a respite period at the end of October 2018. When I visited her, she was very happy, the atmosphere within the home was very friendly, all staff appeared happy and caring. The manager's presence was very evident, she was very supportive, informative and friendly."
Micheal J
carehome.co.uk rating: 4.42 out of 5
"Overall I was happy with the services and facilities provided. My only slight criticism was that some members of staff seemed too eager to say how well my brother had settled in when he had only been resident for a very short time."
David T
carehome.co.uk rating: 3.64 out of 5
"In August and throughout September, my mother-in-law's life started to slip away. The care my mother-in-law received from all the staff was outstanding over those last weeks. The kindness and sensitivity made a sad time bearable. From the cleaners, kitchen, office and maintenance staff. They all cared for her and us, the family. After their day had finished they would pop in to check on us, when they had time, they would sit with her if I wasn't there. A huge thank you to all at Mount House."
W B
carehome.co.uk rating: 4.25 out of 5
"During my stay of eighteen days in respite care, I must say that I was extremely impressed by the friendly manner and thoughtfulness shown to me by your staff. Whilst your carers were coping with the refurbishment, which must have added to their normal schedule, any pressures involved were seemingly managed extremely well. My return visit to respite will hopefully be made all sometime in the foreseeable future."
Sunny D
carehome.co.uk rating: 4.1 out of 5
"Very kind staff. Easy to talk to and show understanding. It does look as if there should be more staff available. The removal of carpet to put down hard flooring does concern me as although it must be more hygienic and easy to clean, it is more of a risk when it comes to falls and injury from falls."
A W
carehome.co.uk rating: 4.33 out of 5
"My friend loves it here. Staff are very obliging and attentive to all her needs. She has remarked she would stay here again."
S T
carehome.co.uk rating: 4.83 out of 5
"My experience is that the staff and management are very caring and friendly. My wife gets on very well with all staff and is quite happy with the care shown to her at all times."
Geoffrey H
carehome.co.uk rating: 4.42 out of 5
"The new manager is taking great strides to put things right. When things have been allowed to slip it cannot be put right overnight. Given time and good conscientious staff with her. I am sure she will succeed in putting things right. Lots of luck."
Peter A
carehome.co.uk rating: 3.67 out of 5
"My mother has been in The Mount for respite on a number of occasions. It is like home from home. The staff are friendly and caring. The activities that go on in the home are fantastic - very person-centred and eventful."
Paul W
carehome.co.uk rating: 4 out of 5
"On arrival, I am always impressed by the body language of all staff members. They are all working together with a smile, quite rare in today's world. Mount House is always neat and tidy, staff are always on hand for every eventuality and work extremely hard at what they do. Professionalism is the key and they all have it in abundance. Well done everyone."
Janis T
carehome.co.uk rating: 5 out of 5
"I am/was very happy with my respite stay. The food was good, great choice. I was treated with care and dignity at all times. Activities were varied and interesting. All my requests were met with kindness and promptness."
Nicole F
carehome.co.uk rating: 4.33 out of 5
"Mum seems to be settling in after some respite. I decided the time was right for a permanent stay. The staff are extremely understanding of her needs and are tolerant with Mum. She does think she wants to go home but gets lonely and in a pickle. There is entertainment at the home and some bubbly staff who interact. Mum said the food was good and she likes her room, if she's happy I am happy. It was helpful receiving the minutes of the previous meeting which explained staffing shortages, only hope these are sorted out soon as existing staff are working very hard to make this work."
Sue H
carehome.co.uk rating: 3.92 out of 5
"My mother received excellent respite care, was well looked after, pampered and all of her holistic needs and preferences were catered for. Staff are attentive and friendly. I had the chance to eat with my mother and the home cooked meals were delicious. The home manager is visible, friendly and supportive."
O J F
carehome.co.uk rating: 4.75 out of 5
"All the staff are so helpful and pleasant. They can't do enough for you, they are simply the best."
Steve W
carehome.co.uk rating: 5 out of 5
"I have been very impressed by the welcome that I have received here and by the care, sympathy and good humour that I have experienced during my stay. Everyone here, without exception, has made my stay a pleasant experience in which my rehabilitation has progressed smoothly."
Michael H
carehome.co.uk rating: 4.67 out of 5
"My mother was in Mount House for the best part of a year. She had dementia and was almost 93 when she passed away last week. The staff at the nursing home treated her with exemplary care, love and attention. She spent the last few months in the Salway Suite where she felt safe in a lovely room overlooking the garden. The carers led by two ladies and all their team were so lovely to her, this not only helped her but it helped us as her family. We had access to her whenever we wanted and we were always met by a friendly face. I want to say thank you to everyone at Mount House for being so kind to her. The news only ever tells us the nursing homes that fail, there must be thousands of them that do wonderful work. Barchester's Mount House is definitely in this category."
Sally R
carehome.co.uk rating: 5 out of 5
"I am generally happy with my father's care - he seems happy most of the time, and the majority of the care staff are always very pleasant and helpful. The receptionist is extremely welcoming and helpful. I do get concerned about the level of staffing at weekends and on 2 occasions now I have been in the lounge area and there was not a single member of care staff member in the area for over 15 minutes when I went to get someone as 2 residents were arguing - and one threatened the other. This also happened to a friend of mine who was visiting my father. The lounge needs to be supervised at all times as there are often 10 if not more people sitting in there. Apart from the issue of staffing levels at weekends - I am happy with the care, support, friendships the staff offer my dad."
Cathie W
carehome.co.uk rating: 3.58 out of 5
"The Mount staff are at all times caring and compassionate, We have recently lost our dad and breaking bad news is never easy but they did it well and we felt supported. They continue to care for our mum. We are kept up to date. Many thanks."
Karen R
carehome.co.uk rating: 4.58 out of 5
"My review is to cover the last couple of months since new management of the home. My mother has been a resident of eight years and standards had dropped. I am now very pleased with improvements and hope the home will return to previous excellent conditions. New manager very good."
Janet L
carehome.co.uk rating: 3.67 out of 5
"My mum recently had a bad fall and she broke her shoulder. All the staff have been very professional, very helpful, very polite and they make sure they have all their medicines and very alert to anyone that has fallen. I wanted my mum to come to Barchester The Mount House & Severn View Care Home because the doctor who looks after the residents is mum's doctor."
Steve W
carehome.co.uk rating: 5 out of 5
"There is a marked improvement since the new manager arrived. Changes for the better are happening and there is a feeling that the home has 'come' alive. Of an afternoon there seem to be more carers and a very happy atmosphere. The building is being improved and already looks better. The improvement is very marked and the girls (carers) are as good as ever - kind, attentive and doing a difficult job."
Wendy B
carehome.co.uk rating: 4.75 out of 5
"Well run home with a great understanding of the resident's needs. Also, great care is taken with all things. The old building is kept very well and maintained."
C A
carehome.co.uk rating: 4.5 out of 5
"Compared to other care homes my wife has been in, The Mount in Shrewsbury is very good. The food and activities are excellent and I would not hesitate to recommend this care home to other people."
N W
carehome.co.uk rating: 4.17 out of 5
"Mom likes her room and the house in general, which is lovely and spacious. The gardens are also lovely. The staff are friendly. It would be nice if Mom could be helped on a one-to-one basis to be more active within the home, as this is difficult for her."
Jayne
carehome.co.uk rating: 3.67 out of 5
"My Mother-in-law receives excellent care from kind and caring staff."
W B
carehome.co.uk rating: 4.58 out of 5
"Care for my mum has been very good with all staff being extremely supportive of mum and all the family. We are always made to feel welcome in the home, with support given willingly to help us understand and deal with mums growing confusion. Mums key worker is always patient and positive and has given so much time and thought to how to make mum more relaxed and happy. The home manager is always available to discuss potential difficulties and can be relied upon to deal with them as agreed, meaning that the family trust her to ensure mums needs are always put first. It is obvious she is an excellent leader and understands what is happening at Mount House and my brother and I are both impressed with the work she does. Choosing a care home is very difficult, but I feel in Mount House we have made a good choice and have found a very caring, warm environment for my mum."
Sue D
carehome.co.uk rating: 4.08 out of 5
"Staff have been very welcoming and have done all they can to make my mother feel settled. Communication is very good and we feel well informed about her care. The home provides a very professional service in a homely environment."
David E
carehome.co.uk rating: 4.08 out of 5
"Very happy with everything."
Joyce H
carehome.co.uk rating: 5 out of 5
"I have always found the Management and Staff to be approachable and helpful. My relative has always been treated with respect and dignity even in the most difficult circumstances. The activities programme is excellent and the residents always seem interested in what is going on. There is always a feeling of peace and contentment in the communal area. The food is excellent and the staff are always willing to do something different if a resident is not happy with what's on offer. I would have no hesitation in recommending The Mount House Care Home to future residents."
Theresa C
carehome.co.uk rating: 4.92 out of 5
"Great place very warm and homely - staff will help you with everything. The home cooking is superb especially the cakes that are made daily, activities that are suitable for everyone and there is a lively atmosphere in the home."
Paul W
carehome.co.uk rating: 5 out of 5
"At The Mount House & Severn View Care Home we find the nursing staff very professional and helpful. Other staff are approachable and considerate. The care is good, and the food provided is excellent. Overall, the home is a friendly environment, with a homely feel."
Michael B
carehome.co.uk rating: 4.33 out of 5
"I feel that my father is very well cared for at the Mount, all of his needs are fully met and I have been filled in with any care needs or developments in his care. My dad seems and says he is very happy with the care he is receiving."
A J
carehome.co.uk rating: 4.75 out of 5
"I was delighted with the care my mother received and The Mount during her stay in a D2A bed. She suffers with dementia and her whole personality changed for the better in four short weeks. There were so many activities and if mum didn't want to participate she was still taken to them to watch and would invariably join in. She also regained a certain amount of independence as she was encouraged to feed herself. The staff are all wonderful I can't praise them highly enough. If money wasn't an issue I would have not hesitated in keeping her there permanently."
Rhiannon B
carehome.co.uk rating: 4.75 out of 5
"Not enough care staff available at weekends in particular. Could do with carer present in lounge during the day and evening. Do not answer the bell quickly enough can sometimes take fifteen minutes plus. Not enough carers available on residential early afternoon to take residents to the toilet. Left in wheelchair rather than arm chair during the day. Meals although good could do with sauces e.g Apple sauce, Mint sauce. More staff required to supervise in dining room."
Marilyn S
carehome.co.uk rating: 3.25 out of 5
"During my uncle's time here, I have found the manager and staff to be very helpful and caring, both towards my uncle and the family. They provide an excellent service and I would have no hesitation in recommending this care home to others."
Theresa C
carehome.co.uk rating: 4.92 out of 5
"The Mount has a lovely homely feel. The staff are kind and cheerful and helpful, but I do think more staff may be needed. The menus and kitchens are excellent. There is always someone competent if contact is needed. I do find items of clothing are often lost in the laundry although they are all labelled. Overall I am very happy with the care given here."
John L
carehome.co.uk rating: 4.5 out of 5
"Within the warm friendly atmosphere of the Mount Nursing home, my mother has received excellent care. She is treated with utmost privacy and dignity at all times. It is a wonderful team who all contribute to her high standard of care."
Paul W
carehome.co.uk rating: 5 out of 5
"I have been very impressed by the help and general management in the home. Both my own mother and mother in law have been residents in the home. My mother in law who was a resident until she died last year and my own mother is still a resident both having been a resident for over 12 months. The rooms are always kept clean and tidy. The staff are always on hand and most helpful; the food is always very well prepared and tasty and the activities are always varied and many of them. I have always been very impressed by all aspects especially the Manager."
David T
carehome.co.uk rating: 5 out of 5
"Our overall impression of 'The Mount' is one of total care and compassion by all the staff- we are more than happy with all aspects of care. We are always able to see the nursing staff and any questions they are more than happy to answer providing the same standard of care. We will not have any cause to complain."
Dorothy C
carehome.co.uk rating: 5 out of 5
"Our mother is well cared for although I only come once a year. My sister is here on a regular basis. All staff greet me in a welcoming manner, give me their time if I have questions. Mum is treated with respect and dignity. The management is involved directly with the residents which I like. Everything runs smoothly and it doesn't matter what time I come in, staff are attentive to my mother and we appreciate all that is done by the staff."
Margot M
carehome.co.uk rating: 4.42 out of 5
"The home has a pleasant atmosphere and my sister is very happy and contented. The staff are pleasant and caring."
B E
carehome.co.uk rating: 5 out of 5
"The staff look after my aunty in a caring and respectful manner. The care home is clean and tidy with generous amount of furniture and also decoration is delightful. No qualms. Very happy that my aunty is here."
Ken H
carehome.co.uk rating: 5 out of 5
"Carers are excellent, they show kindness and respect for my mothers wishes. They give my family support when times have been difficult. As a long standing resident I am happy with her care and thank the carers for the care they give my mother. Great care was given to mother at beginning of the month when she was very ill after a fall, and developed a chest infection, their care brought her through, she is 102 years old!!"
W B
carehome.co.uk rating: 4.5 out of 5
"My mother has early dementia and sight problems and needed more care, but was resistant to talk of leaving her home which unfortunately was two hundred miles from the nearest relative. I persuaded her to try Mount House as it is close to me and am pleased and surprised at how well she has settled. The staff are always kind and caring and talking to the manager I am impressed at how accurately she has assessed mums character and individual needs and structured their support for her based on this. Prior to the move to Mount House mum had lost a lot of weight, despite having daily carers and meals delivered, but she now looks healthy and back to a reasonable weight. I visit mum regularly and am always kept informed on how she is settling. I feel welcome when ever I go in and reassured by seeing the care provided by the friendly staff? Mum has been on a number of trips, all of which she enjoyed, especially the barge trip in Welshpool."
Sue D
carehome.co.uk rating: 4.17 out of 5

Read our brochure 'Life in our home. Providing care through coronavirus' for more information on how we're here to help you and your loved one.

Read brochure
Food & Nutrition
Activities & Events
Care & Facilities
What happens now?
Are you ready to discuss your individual care requirements? Pick up the phone and talk to us, book a visit to our care home or come and take a look around our facilities.
Care enquiries
New care enquiry phone lines are open 8am - 8pm
01743 404152
All other calls
Our fees and contract
We want to be as transparent as possible about how we charge for the different services we provide as well as what's included in our contract. Please click the links below to find out more about our fees and contract.
View typical fees
View Our Contract
Useful downloads
Here to help you make the right decision about your care requirements.
130