Activities at Denmead Grange Care Home
We understand that the people we support have passions and interests that could be difficult to pursue after moving into a care home – but that doesn't mean we won't encourage them to try! Some hobbies can define a person, so our activities team is dedicated to ensuring that everyone we support is able to do what makes them happy to the best of their abilities. Social events are organised with individual tastes in mind and with the idea that residents have the opportunity to try new and exciting things.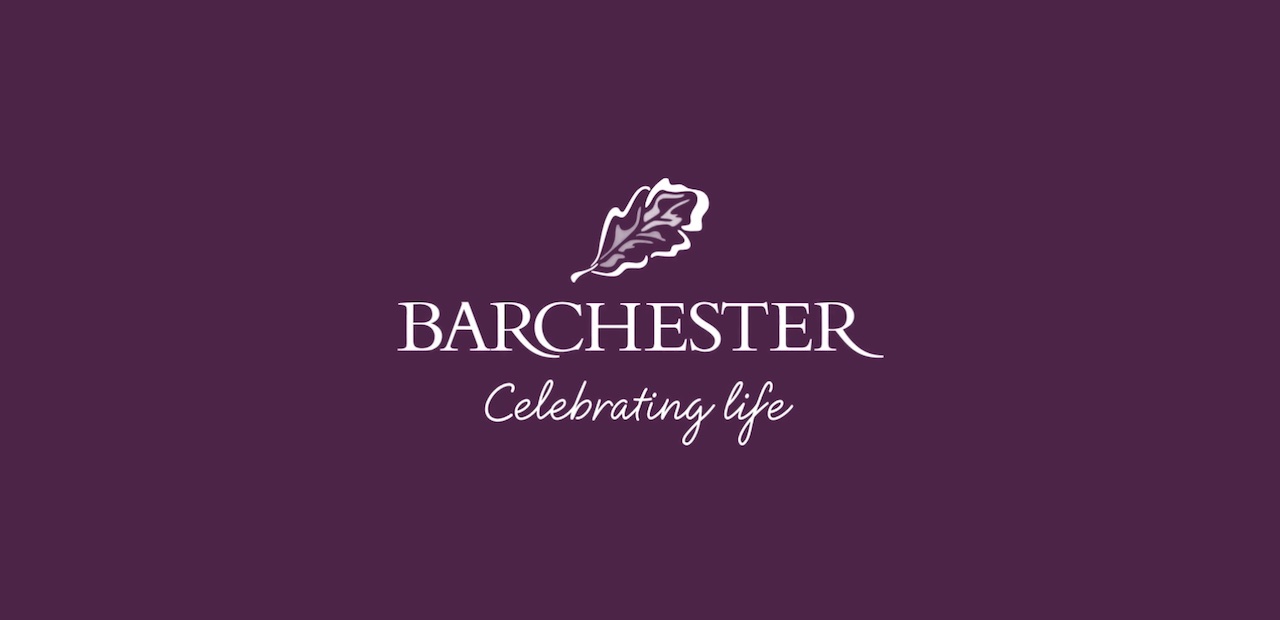 Watch our video on life enrichment in our homes.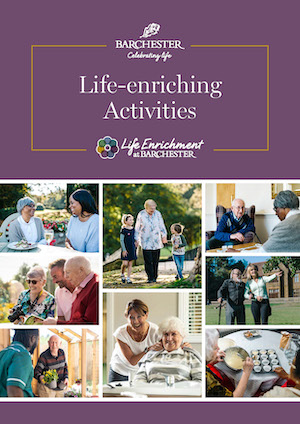 Read our brochure 'Life-enriching activities' for more information about life in our care homes.
Download brochure
Activities and Events Partnerships
As part of our bespoke life-enrichment programmes, we host a number of live virtual events in the home on a regular basis through a number of partnerships with places of interest and world class performance companies
Life at Denmead Grange Care Home
World Book Day
We have celebrated by discussing our most loved authors and our favorite books of all time. We discovered that we all lots of common interests in our literature and have read a lot of books that each other have! We even begin a brand new book in our Furzeley Book Club!
As you can see, by the wonderful pictures, our residents and staff really enjoy reading and can even name their favorite authors and books... What is your favorite book?
Celebrating Our Third Birthday
Yesterday marked the 3 year anniversary of Denmead Grange Care Home. Back in 2020, we opened our doors on the 16th March and welcomed our first resident. We began to deliver the quality care, support and fantastic services from that moment on. We wanted to celebrate our birthday with everybody, so, our Head of Life Enrichment, Lloyd, organised a colorful bash, full of live entertainment by Ben Lambert, delicious food, drinks and dancing; we even sang Happy Birthday to the home!
It truly was a fantastic afternoon, full of fun, laughter and reminiscing. Our staff loved hearing what fabulous stories and favorite moments of their time at Denmead Grange are, it really shows what a positive impact everybody makes in the home to one another, and what a jolly place Denmead Grange is to be! Here's to the future!
Shopping 'till we drop!
Three of our fabulous residents wanted some retail therapy, so, they made their way to Waterlooville Shopping Centre to browse around stores such as Bonmarchè, Edinburgh Woolen Mill, Card Factory and more!
Minibus trips are regular at Denmead Grange and are all selected by our very own residents. They get the choice of location, activity and occasion! Whether it be the theatre, a cafe or just a drive around the local area. Our residents are able to get out into the community, regardless of mobilisation!
,
We've had a HOOT!
To celebrate RSPB's National Bird Watching Week, our residents have enjoyed visit from Owl's About Town; a mobile Owl Zoo company! Andy, the founder, accompanied by 3 beautiful owls, Hazel, Wizard and Meg, gave us an educational and interactive talk about the lives, care and habits of the beautiful creatures. Andy shared amazing facts and figures with the residents, they had so many questions to ask afterwards!
Take a look at the wonderful pictures of our residents and the owls from today's wonderful afternoon. Our residents were in awe of the birds and expressed their love for wildlife and were very interested in knowing more about the way they live, what they eat and more.
Feeling the Love!
This Valentine's Day, we celebrated with an Art's and Crafts afternoon, creating cards and messages for our chosen loved ones, showing our admiration for their love and care. Some residents chose to make their card for their carer's, friends or family whilst others created a card for their grandchildren! We had a lovely time reminiscing about previous valentines days with loved ones.
In the evening, our residents enjoyed a themed Music Night, based on Song's with Love in their name. We had a glass of white wine and relaxed whilst watching the showcase of popular music videos from different artists. Resident favorites were "When I Fall in Love" by Nat King-Cole and "I Will Always Love You" by Whitney Houston.
Birds of Prey
We were recently visited by a handful of beautiful birds of prey, who frequented our lounges , communal spaces as well as those who wanted visits to their rooms. 
These gorgeous birds drew lots of attention and many of our residents were given the opportunity to hold the birds
Upcoming events
Countdown to Christmas
Take a look at all of the wonderful festive events and activities throughout December. Please feel free to join our celebrations. Contacts us for more information.