What our families say: Denmead Grange Care Home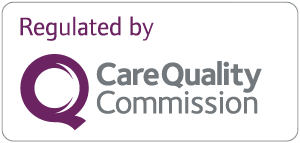 "Although early days with COVID-19 disrupting things somewhat, the Home has been very professional and extremely helpful. Nothing was too much trouble, and the home itself is amazing!"
Tim Lcarehome.co.uk rating: 4.5 out of 5
"The staff were extremely warm and welcoming. The rooms were well appointed and comfortable. My wife thoroughly enjoyed her stay in this care home and we look forward to many more visits."
Petercarehome.co.uk rating: 4.83 out of 5
"I am very impressed by the attentive care and the high level of service that my mother has received. The challenge will be to maintain these high standards during the ongoing operation of Denmead Grange."
Martincarehome.co.uk rating: 4.83 out of 5
"This is new purposely built. The ensuite rooms are a good size with big windows or doors looking out on what will be a nice garden. The staff and carers are excellent and nothing is too much trouble. In this period of lockdown, nothing is normal but we are being looked after and entertained every day. So I can honestly say that I am happy here."
M Gcarehome.co.uk rating: 4.67 out of 5
"My dad is receiving some respite care at Denmead Grange. My whole family has been made to feel very welcome. The staff have been extremely helpful and friendly, and nothing has been to much trouble."
Wendie Gcarehome.co.uk rating: 4.58 out of 5
What happens now?
Are you ready to discuss your individual care requirements? Pick up the phone and talk to us, book a visit to our care home or come and take a look around our facilities.
Care enquiries
New care enquiry phone lines are open 8am - 8pm
02380 084786
All other calls
Useful downloads
Here to help you make the right decision about your care requirements.
40947