What our families say: Denmead Grange Care Home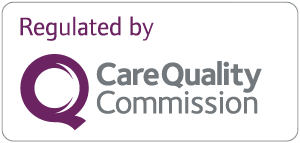 "My experience of Barchester Denmead Grange Care Home is one of excellent dedication to duties to all residents. The staff are so dedicated and totally proficient to residents. Nothing seems too much trouble. Well done to all carers, cleaners, chefs, receptionists, maintenance and gardening. Between all the staff they do a tremendous job. My fondest thanks go to you all. From my own point of view, I sincerely hope that the Denmead Grange Care Home continues as when it comes to my turn I'm going there myself. What a recommendation."
Penelope F
carehome.co.uk rating: 4.92 out of 5
"We moved Mum to Denmead Grange a few weeks ago after making an initial wrong choice elsewhere, and we are delighted we did so. Mum's care has been excellent, and although she is finding it difficult, they are taking time with her to try and help her settle. The surroundings are great, and her room is a lovely space to be in. Lots of lovely little areas inside and out to sit and have a chat, coffee etc."
D H
carehome.co.uk rating: 4.50 out of 5
"My mum has now been a resident at Denmead for 18-months. She is extremely happy there and very well looked after. Having previously insisted that she wanted to stay in her house and didn't need other people around her, she now joins in with the many activities and enjoys being part of a community. The home is beautiful, and the staff are all absolutely committed to providing the best care possible for the residents After the recent easing of Covid restrictions, we had a birthday party for Mum at Denmead, the first time all four generations of her family had been able to be together for over two years. The team at Denmead pulled out all the stops to make it a success, and Mum was absolutely thrilled. I would unhesitatingly recommend Denmead to anyone who has a relative requiring respite or residential care."
G S
carehome.co.uk rating: 4.92 out of 5
"The home service advisor responded to my plea for help almost immediately. I arranged a visit to the home that day and was very impressed by the friendliness of everyone I met and how the care home felt to me. It was very clean, organised and safe. My father arrived three days later from hospital and even though I could not see him for two weeks I felt at ease and knew he would be well cared for. Thank you."
J K
carehome.co.uk rating: 4.75 out of 5
"This is dad's second visit for respite care. We were very comfortable leaving dad in the care of the friendly staff here. We will be back next year for another respite visit. The facilities, management and staff are excellent."
S W
carehome.co.uk rating: 5 out of 5
"This is our first experience of a care home, and we have been delighted with the caring attitude and respect shown by the staff. The home is modern, light, airy and aesthetically pleasing. It is spotlessly clean and well equipped, most importantly, it provides a safe and secure environment, therefore, peace of mind for our family. We were pleasantly surprised how easily our mother settled in, assisted by the kind and welcoming staff who take great pride in the personal care and wellbeing of their residents. Thank you."
Karen J
carehome.co.uk rating: 5 out of 5
"After unexpected circumstances mum had to go into a care home. Denmead Grange has been wonderful. After a few teething problems with mum, they have provided a safe, secure and a well cared for place for her to live. She is now happier than I have seen her in a long time and the carers have been exceptional."
N R
carehome.co.uk rating: 4.92 out of 5
"Although my father was very reluctant to be in a care home the staff managed the situation in a professional and understanding way, and now he is fully settled and happy in the care home. The staff make every effort to entertain the residents and with a bus, on hand, there are great opportunities to go out and about, especially as COVID restrictions are being relaxed Food is great and my father has put on weight from a position of being underweight. Very happy with the care provided, and the visiting arrangements"
Simon G
carehome.co.uk rating: 4.75 out of 5
"Recently been into Deanmead Grange for one-week respite care. Very friendly staff, very helpful chef (as my partner is Gluten Free). Excellent management and professionally run. Garden somewhat disappointing. Disappointed at the lack of disabled toilets. Large wet rooms and toilets but no handles! One handle incorporated in the toilet roll holder is not enough!"
N R
carehome.co.uk rating: 4.83 out of 5
"A great environment with caring staff. Very enjoyable range of activities. Food was good. I am gluten-free and only drink oat milk and this was dealt with very well. I have medication twice a day with food and this was accommodated very well. I was impressed that I could have a cup of tea in the morning whenever I woke. All in all, I'm 63 with very poor mobility and went to give my partner and me a break. I enjoyed it and felt rested. I would happily go again."
Joanna H
carehome.co.uk rating: 4.75 out of 5
"My husband and I were met by a very friendly and helpful member of the team. He showed us to a lounge where there was tea, coffee and cakes laid out for us. We were quickly joined by 5 other people and had a very pleasant couple of hours talking. There was a live singer singing out in the garden. She was very entertaining and sang some great songs. Thank you for providing us with an extremely pleasant afternoon."
Linda H
carehome.co.uk rating: 4.5 out of 5
"Following a fall and illness that resulted in a hospital stay, we needed to get my mother respite care for four weeks to help her recovery. We chose Denmead Grange and were not disappointed. The staff were friendly and welcoming and the level of care was excellent. Mum soon settled in and has enjoyed every minute. The Grange is clean, comfortable and well designed. I would thoroughly recommend it."
Ian P
carehome.co.uk rating: 5 out of 5
"I've waited a while to submit a review so that I had seen my mum and been in the home a few times. She has now been there since March this year. For me some of the most important things are: 1. The staff - absolutely number one. There are enough well-qualified, experienced and skilled staff that can support each other to provide great care. There's an obvious commitment to employing high-quality staff and looking after them, so they stay. 2. Great premises and rooms with air, light and modern, nice furnishings provide a nice environment. 3. Culture of happiness and kindness. Easy to communicate with and approachable. It's not always easy to have a mother in care, but they are kind and have empathy. For these reasons, our mum is happy and safe here. The environment is calm, and it's not overcrowded and this has had the impact of making our mum much happier. Overall we are very happy with the home and I do recommend it."
Katie D
carehome.co.uk rating: 4.83 out of 5
"This was my second visit to see my friend here and found the whole complex excellent facilities and ground very inviting, lovely gardens - very friendly and welcoming - all staff. The chef was highly commendable with the menus - five-stars to them all. I loved the bistro area layout too. Thank you."
Michele R
carehome.co.uk rating: 4.56 out of 5
"My mum has been a resident at Denmead Grange for 5 months now and is truly happy there. She initially went in for respite, following a fall at home and a 3-week stay in hospital. She had been determined that she wanted to live at home and would never go into 'one of those places'. I can honestly say that from the very first moment I made contact with the home to enquire about a place for Mum I knew this was the right place for her, I just needed Mum to see that too. From the first day she was made to feel welcome and cared for and with the gentle encouragement and persuasion from the extremely hard-working, dedicated and friendly staff, she takes part in the fabulous range of activities that are offered and has become part of a community, something she did not have before she moved in. The home is excellent at keeping me informed about everything that is going on with mum and I want to thank them all. Mum says it is her home now."
Carol C
carehome.co.uk rating: 4.92 out of 5
"I visit a lot of care homes in the area on a professional basis. Recently, mum needed to go into a care home for respite following an operation. I immediately knew which care home I would choose, and that would be The Grange. Mum has been in there now for five weeks. We are so impressed with the overall level of care that The Grange has given Mum that we are now thinking of a long term solution with them. All of the staff are amazing, it's not just a job to them, you can see they genuinely care about what they do, and that comes across all the time and is very evident in what they do and the way they do it. It must be really hard finding the right staff to hit the ground running when you first open a new home, but, The Grange have struck gold in their major assets being the staff. I would like to pass on my thanks to them for the wonderful way they are looking after Mum."
Dave N
carehome.co.uk rating: 5 out of 5
"Friendly staff."
E U
carehome.co.uk rating: 4 out of 5
"What a year. I approach this review with a heavy heart as my relative has died from Covid while a resident. It might seem strange to review her stay, when it ended with such a dreadful outcome. But contracting Covid was an accident that no amount of caution, PPE, hand washing or other infection control measures could have prevented. What was important was that from the moment she arrived, on the very day of lockdown back in March, my beloved mum was treated with kindness, care and attention of an exceptional standard. We saw her whenever we could, were kept informed and updated often when we couldn't and felt completely involved in her life. Staff and managers have been exceptional throughout and we can't speak highly enough of them. Special mention must be made of a senior carer, who repeatedly goes above and beyond. She tries but fails to hide her fondness for the residents and that alone makes the wrench of not being with a loved one, much easier to bear. Thank you all."
Jo L
carehome.co.uk rating: 5 out of 5
"My experience of being in Denmead Grange has been amazing, right down to the management, the cleaners, housekeeping and not forgetting the chefs, maintenance and laundry. I'm only here for respite, but if I needed to have to go into a care home, I would definitely pick Denmead Grange. Thank you for having me."
Karen M
carehome.co.uk rating: 5 out of 5
"Very helpful, informative, and friendly staff. Well-presented home, very inviting. Superb location, lovely grounds, and ample parking. Keep up the good work all, especially at these difficult times. Bravo."
Steve C
carehome.co.uk rating: 4.33 out of 5
"An excellent all-round service. Great team. Caring and the understanding of one's individual needs were amazing and well catered for in these very difficult times. Well done all of you. Thank you."
Carol A
carehome.co.uk rating: 4.5 out of 5
"Thank you for helping my mum during difficult times of Covid. Mum was looked after and cared for in the most amazing way, no problems with anything or anyone, I felt secure in the knowledge that mum was always safe and being cared for with understanding from the fabulous staff, that includes every one there! She loved her stay, especially the fabulous food! I would recommend anyone having to choose a great place for a loved one to choose the Grange! You are all amazing! So helpful and nothing was ever too much trouble, thank you to all of you!"
Tania T
carehome.co.uk rating: 5 out of 5
"We are delighted with the way Mum has been welcomed into her new home and nothing has been too much trouble for the staff when getting her settled in. Mum had lived alone for many years and was used to her own routine and the staff have done all they can to maintain this and Mum has a great balance between privacy and socialising. She has really enjoyed taking part in all the activities and is particularly pleased to have dogs visit! Every time we visit she tells us how lovely the place is which is a great relief for us all knowing she is well cared for and respected by all staff."
Lindsay U
carehome.co.uk rating: 4.92 out of 5
"My father came to the Grange initially for respite care, but with the view that he would be a permanent resident. Going into a home was something Dad had resisted for many years. However, I was delighted that my frail 95-yeard-old father settled in so well. The level of care he received was excellent. Nothing was too much trouble. Such a positive, happy, caring and comforting atmosphere has been created. All the staff are dedicated and committed to making sure Dad's needs were well met. I cannot recommend The Grange highly enough for all that they do for him."
Sara C
carehome.co.uk rating: 5 out of 5
"Because of Covid-19, life here is not what we were expecting however ALL the staff have been fantastic in the care they are giving us."
Rosemary G
carehome.co.uk rating: 4.67 out of 5
"The Grange has given excellent care to my relative. Having joined The Grange family as an anxious and scared lady, she is now calm and content. Having met some lovely residents and carers, she now has company 24/7, which was much needed."
Sarah G
carehome.co.uk rating: 5 out of 5
"Since my partner's mum has been a resident at Denmead Grange, she has received good stimulation and has progressed well. Reports from the home indicate she is participating in activities, has made new friends, is chatty and a pleasure to care for."
Janice B
carehome.co.uk rating: 5 out of 5
"My parents have been through a lot and the staff have done everything they can to help them settle. My only one small frustration is that visiting is still so restricted and that I feel more resources should be allocated to managing that and increasing visiting hours, days available and frequency."
Simon G
carehome.co.uk rating: 4.58 out of 5
"I am more than happy to highly recommend Denmead to anyone looking for a caring home for a senior relative. Mum has been a widow for nearly 40 years and has been determinedly independent in that time and managed to live alone in her own home until the grand old age of 95 with minimal supervision until the coronavirus situation finally tipped the balance against her. We were lucky that Denmead was accepting new residents and were very impressed by the new building, accommodation, facilities and welcome from the staff. Mum has been made very comfortable and all the staff have been very helpful and kind to her and have eased her in gently and allowed her to follow a routine that suits her (she likes a lie-in!). As we were all at least an hour's drive away from her house it is comforting to know she has company and 24-hour attention if she needs it and we don't need to worry about her."
Dave
carehome.co.uk rating: 4.92 out of 5
"When I say "Barchester", Denmead should be your flagship. I believe you will gather what I mean. Friendliness and care surround you. Nothing is too much trouble for anyone. Cleanliness superb, as are furnishings and decor. I am leaving Barchester in two days time and will continue to sing its praises for a long time."
Joan B
carehome.co.uk rating: 5 out of 5
"My wife needed gentle care and companionship. This, she now has in abundance with the superb help of all the carers, who really care. They have brought her back to me. I could not have dreamt it possible. Five Star."
Kenneth M
carehome.co.uk rating: 5 out of 5
"I cannot praise Denmead Grange Care Home highly enough. The manager and the team are doing an excellent job of looking after Mum. During these difficult times of COVID the team have been very kind answering my calls and updating me on Mum's progress. I would not hesitate to recommend Denmead Grange to family and friends."
Julie O
carehome.co.uk rating: 4.17 out of 5
"My mother moved to Denmead Grange in April 2020 and we cannot be more thankful to the staff for all of the help and time they have given in supporting Mum's move. She went to Denmead Grange very anxious and apprehensive but is now a different lady. This is even more of a credit to Denmead Grange as it has been during the COVID lockdown period when family and friends have not been able to support her through regular visits. Initially, we were impressed by the facilities, which are absolutely lovely, but without a doubt, we now would highly recommend the care."
Nicola B
carehome.co.uk rating: 5 out of 5
"In this extremely worrying time of the Covid-19 virus. My daughter, who lives on her own, fell and broke her leg and was admitted to the Barchester Denmead Grange Care Home for ongoing care following an operation. Her care has been second to none, and we are so relieved that this worrying time for all of us as a family that she is being taken care of. We hadn't been able to visit or see her for 3 months, until this week when we were invited by the general manager to pay a 30 mins visit. Amazing! Thank you very much."
B G
carehome.co.uk rating: 4.17 out of 5
"Very friendly staff. Extremely comfortable."
Stuart B
carehome.co.uk rating: 4.5 out of 5
"My mother has improved beyond belief - she is happy and loves all the team, activities, food and surroundings - even in these difficult times. Everyone is so kind, friendly, helpful and dedicated - nothing seems to be too much trouble we can't thank you enough!"
Jill H
carehome.co.uk rating: 5 out of 5
"A brand new, purpose-built care home with a lovely garden surrounded by mature trees. My mother is very happy here - her physical health has improved dramatically since her arrival and her whole demeanor has been lifted through the superb care provided by the friendly staff."
Neville Q
carehome.co.uk rating: 4.92 out of 5
"Although early days with COVID-19 disrupting things somewhat, the Home has been very professional and extremely helpful. Nothing was too much trouble, and the home itself is amazing!"
Tim L
carehome.co.uk rating: 4.5 out of 5
"The staff were extremely warm and welcoming. The rooms were well appointed and comfortable. My wife thoroughly enjoyed her stay in this care home and we look forward to many more visits."
Peter
carehome.co.uk rating: 4.83 out of 5
"I am very impressed by the attentive care and the high level of service that my mother has received. The challenge will be to maintain these high standards during the ongoing operation of Denmead Grange."
Martin
carehome.co.uk rating: 4.83 out of 5
"This is new purposely built. The ensuite rooms are a good size with big windows or doors looking out on what will be a nice garden. The staff and carers are excellent and nothing is too much trouble. In this period of lockdown, nothing is normal but we are being looked after and entertained every day. So I can honestly say that I am happy here."
M G
carehome.co.uk rating: 4.67 out of 5
"My dad is receiving some respite care at Denmead Grange. My whole family has been made to feel very welcome. The staff have been extremely helpful and friendly, and nothing has been to much trouble."
Wendie G
carehome.co.uk rating: 4.58 out of 5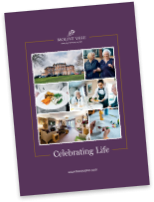 Read our brochure 'Providing great quality care and wellbeing' for more information on how we're here to help you and your loved one.
Read brochure
Food & Nutrition
Activities & Events
Care & Facilities
What happens now?
Are you ready to discuss your individual care requirements? Pick up the phone and talk to us, book a visit to our care home or come and take a look around our facilities.
Care enquiries
New care enquiry phone lines are open 8am - 8pm
02380 084786
All other calls
Our fees and contract
We want to be as transparent as possible about how we charge for the different services we provide as well as what's included in our contract. Please click the links below to find out more about our fees and contract.
View typical fees
View Our Contract
Useful downloads
Here to help you make the right decision about your care requirements.
40947