What our families say: Denmead Grange Care Home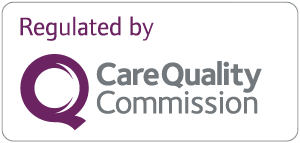 "Because of Covid-19, life here is not what we were expecting however ALL the staff have been fantastic in the care they are giving us."
Rosemary Gcarehome.co.uk rating: 4.67 out of 5
"The Grange has given excellent care to my relative. Having joined The Grange family as an anxious and scared lady, she is now calm and content. Having met some lovely residents and carers, she now has company 24/7, which was much needed."
Sarah Gcarehome.co.uk rating: 5 out of 5
"Since my partner's mum has been a resident at Denmead Grange, she has received good stimulation and has progressed well. Reports from the home indicate she is participating in activities, has made new friends, is chatty and a pleasure to care for."
Janice Bcarehome.co.uk rating: 5 out of 5
"My parents have been through a lot and the staff have done everything they can to help them settle. My only one small frustration is that visiting is still so restricted and that I feel more resources should be allocated to managing that and increasing visiting hours, days available and frequency."
Simon Gcarehome.co.uk rating: 4.58 out of 5
"I am more than happy to highly recommend Denmead to anyone looking for a caring home for a senior relative. Mum has been a widow for nearly 40 years and has been determinedly independent in that time and managed to live alone in her own home until the grand old age of 95 with minimal supervision until the coronavirus situation finally tipped the balance against her. We were lucky that Denmead was accepting new residents and were very impressed by the new building, accommodation, facilities and welcome from the staff. Mum has been made very comfortable and all the staff have been very helpful and kind to her and have eased her in gently and allowed her to follow a routine that suits her (she likes a lie-in!). As we were all at least an hour's drive away from her house it is comforting to know she has company and 24-hour attention if she needs it and we don't need to worry about her."
Davecarehome.co.uk rating: 4.92 out of 5
"When I say "Barchester", Denmead should be your flagship. I believe you will gather what I mean. Friendliness and care surround you. Nothing is too much trouble for anyone. Cleanliness superb, as are furnishings and decor. I am leaving Barchester in two days time and will continue to sing its praises for a long time."
Joan Bcarehome.co.uk rating: 5 out of 5
"My wife needed gentle care and companionship. This, she now has in abundance with the superb help of all the carers, who really care. They have brought her back to me. I could not have dreamt it possible. Five Star."
Kenneth Mcarehome.co.uk rating: 5 out of 5
"In this extremely worrying time of the Covid-19 virus. My daughter, who lives on her own, fell and broke her leg and was admitted to the Barchester Denmead Grange Care Home for ongoing care following an operation. Her care has been second to none, and we are so relieved that this worrying time for all of us as a family that she is being taken care of. We hadn't been able to visit or see her for 3 months, until this week when we were invited by the general manager to pay a 30 mins visit. Amazing! Thank you very much."
B Gcarehome.co.uk rating: 4.17 out of 5
"Very friendly staff. Extremely comfortable."
Stuart Bcarehome.co.uk rating: 4.5 out of 5
"My mother has improved beyond belief - she is happy and loves all the team, activities, food and surroundings - even in these difficult times. Everyone is so kind, friendly, helpful and dedicated - nothing seems to be too much trouble we can't thank you enough!"
Jill Hcarehome.co.uk rating: 5 out of 5
"A brand new, purpose-built care home with a lovely garden surrounded by mature trees. My mother is very happy here - her physical health has improved dramatically since her arrival and her whole demeanor has been lifted through the superb care provided by the friendly staff."
Neville Qcarehome.co.uk rating: 4.92 out of 5
"I cannot praise Denmead Grange Care Home highly enough. The manager and the team are doing an excellent job of looking after Mum. During these difficult times of COVID the team have been very kind answering my calls and updating me on Mum's progress. I would not hesitate to recommend Denmead Grange to family and friends."
Julie Ocarehome.co.uk rating: 4.17 out of 5
"My mother moved to Denmead Grange in April 2020 and we cannot be more thankful to the staff for all of the help and time they have given in supporting Mum's move. She went to Denmead Grange very anxious and apprehensive but is now a different lady. This is even more of a credit to Denmead Grange as it has been during the COVID lockdown period when family and friends have not been able to support her through regular visits. Initially, we were impressed by the facilities, which are absolutely lovely, but without a doubt, we now would highly recommend the care."
Nicola Bcarehome.co.uk rating: 5 out of 5
"Although early days with COVID-19 disrupting things somewhat, the Home has been very professional and extremely helpful. Nothing was too much trouble, and the home itself is amazing!"
Tim Lcarehome.co.uk rating: 4.5 out of 5
"The staff were extremely warm and welcoming. The rooms were well appointed and comfortable. My wife thoroughly enjoyed her stay in this care home and we look forward to many more visits."
Petercarehome.co.uk rating: 4.83 out of 5
"I am very impressed by the attentive care and the high level of service that my mother has received. The challenge will be to maintain these high standards during the ongoing operation of Denmead Grange."
Martincarehome.co.uk rating: 4.83 out of 5
"This is new purposely built. The ensuite rooms are a good size with big windows or doors looking out on what will be a nice garden. The staff and carers are excellent and nothing is too much trouble. In this period of lockdown, nothing is normal but we are being looked after and entertained every day. So I can honestly say that I am happy here."
M Gcarehome.co.uk rating: 4.67 out of 5
"My dad is receiving some respite care at Denmead Grange. My whole family has been made to feel very welcome. The staff have been extremely helpful and friendly, and nothing has been to much trouble."
Wendie Gcarehome.co.uk rating: 4.58 out of 5
What happens now?
Are you ready to discuss your individual care requirements? Pick up the phone and talk to us, book a visit to our care home or come and take a look around our facilities.
Care enquiries
New care enquiry phone lines are open 8am - 8pm
02380 084786
All other calls
Our fees and contract
We want to be as transparent as possible about how we charge for the different services we provide as well as what's included in our contract. Please click the links below to find out more about our fees and contract.
View typical fees
View Our Contract
Useful downloads
Here to help you make the right decision about your care requirements.
40947