General Manager of the Year
Graham Allen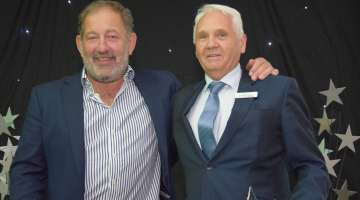 Residents and staff are celebrating at Worplesdon View Care Home in Guildford after their General Manager, Graham Allen, was named 'General Manager of the Year' at the Barchester Care Awards 2018.
Pete, a judge for the category, said of Graham that "he's been an incredible support to the division. Graham has managed to turnaround three different homes with low CQC's and turn them all into "Good" homes, working tirelessly to raise the standard through fantastic leadership and management. Graham's inspiring leadership both unites and motivates his teams up the ladder of success. A valued colleague and friend, his natural enthusiasm is known to keep his homes calm and happy. Graham's magic touch with turning around homes really demonstrates his star quality as a leader".
Graham said of his win that, "I am very proud, and very honoured to be receiving this award. We work hard here at Barchester with a focus on the people we care for, and not for accolades, but it really is very special to be recognised in this way."
Congratulations Graham! 
Other Finalists: