Reviews for Worplesdon View Care Home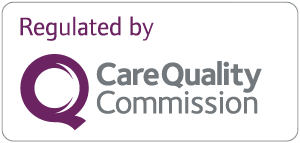 What our families say on carehome.co.uk
"My husband had a five-month stay at Worplesdon View. The carers on the second floor were exceptionally attentive, kind, patient, and well-trained in reassuring confused residents. Some residents need twenty-four-hour, one-to-one care, and I feel staffing levels could be higher to deal with those who need that. If management had agreed to this being in place, it would have increased the opportunity for my husband to stay here longer, which he and the family would have preferred. I would suggest that if digital reporting was introduced, communication skills between nursing staff to families could be improved. This would also save carers' recording time, in order to spend additional quality time with their residents. The activity staff diligently organise various events and are pleasant, cheerful, and fun-loving. They enthusiastically encourage all individuals to be involved. Catering is satisfactory and guests are always offered refreshments. Receptionists are always welcoming."
J H
carehome.co.uk rating: 3.08 out of 5
"My Aunt has been a resident for some time now after being alone at home for many years. The staff were excellent and made her feel welcome when she arrived and she has flourished with the social interaction that the home offers. The whole family enjoys visits to see my aunt, walk around the lovely gardens or enjoy a cup of tea and a chat. Hats off to the staff for creating such a warm and friendly environment."
Jonathan C
carehome.co.uk rating: 4.83 out of 5
"Our father was admitted after a fall at home. All the staff work absolutely fabulously. The manager and all the clerical staff were also kind and caring. One member of staff and her amazing team were fantastic, kind, caring, treated dad with dignity and went above and beyond. They also took great care of me. From the bottom of my heart, thank you."
Kathy C
carehome.co.uk rating: 5.00 out of 5
"I am a resident through a fall and activities have been a lifeline to me. I enjoy meeting the other residents and really enjoy stretch and flex and other daily activities they offer. It's a happy place and staff are extremely helpful also enjoy volleyball and other physical activities."
Sheila L
carehome.co.uk rating: 4.92 out of 5
"My mother has recently moved to Barchester Worplesdon View Care Home and we have been delighted with how well she has settled in. The staff are caring and supportive. In particular, the activities team have encouraged her to try a wide range of activities. There is a great blend of things to do from quizzes to tai chi, from church services to crosswords. The team approach each day with enthusiasm and keeps the residents' well-being at the centre of what they offer. Thank you."
D B
carehome.co.uk rating: 4.50 out of 5
"Excellent care from start to finish on my father. Everyone was so kind and caring."
Graeme K
carehome.co.uk rating: 4.67 out of 5
"This is a brilliant care home. Residents are treated with unfailing politeness and consideration and receive tailored care. Nothing is too much trouble for the staff. There's a huge choice of activities available every day, seven days a week, and in a huge variety, from quiet reading groups, gentle exercise, music and films to outings to concerts and places of interest. Health needs are cared for without fuss and with careful attention to personal dignity. Mum was apprehensive about moving into a care home, but she settled in very quickly and feels very happy and secure at Worplesdon View. We viewed several homes in the area and judged Worplesdon View by far the best. It is truly outstanding."
J R
carehome.co.uk rating: 5.00 out of 5
"I would not hesitate to recommend Worplesdon View to anyone that has an elderly relative that needs nursing care. Sadly due to Mum's illness, she was only there for 3 weeks. Throughout that time she was treated with dignity and care. My sister and I were also well-supported until the end. I found all staff to be friendly and attentive. Thank you."
Maxine J
carehome.co.uk rating: 5.00 out of 5
"My mum lives at this care home it is an amazing place everyone is helpful and kind. There are always loads going on and nothing is too much for anyone to help my mum or the other residents. I am so pleased I chose this home for my mum."
Caroline E
carehome.co.uk rating: 5.00 out of 5
"Everyone was caring and professional at Worplesdon View. It is a very difficult job everyone there does and my mum was only there for about a month before she died but I could not think of a better place for her to be. I visited most days and they even managed to get Mum to lunch and dinner with other residents and even a few activities which was so much better for her than being on her own. She even said the food was very nice and even the day before she died had a nice dinner. I wouldn't hesitate to recommend the home and all the staff that I met."
Stuart O
carehome.co.uk rating: 4.67 out of 5
"My father stayed for four months until he died. Throughout that period, I found all the staff I came across excellent and a credit to your organisation. No task was too great for them, and the care they showed to my wheelchair-bound father was extraordinary - they treated him at all times with dignity. As an external observer, it appeared a well-led team which worked like a well-oiled machine. Today my father died- the help and respect given were touching and sympathetic - and the manager came in on Sunday to give his condolences."
Dominic S
carehome.co.uk rating: 4.55 out of 5
"The staff at WV are all very caring. My father is and has been very ill and I know they do their absolute best for him. At a very difficult time I am reassured that he is safe and being well looked after when the family can't be there. Knowing that he has professional care around him is the next best thing to having him at home."
S M
carehome.co.uk rating: 4.50 out of 5
"Staff are very caring and helpful. Home always clean and tidy. Grounds well cared for. Hot drinks and cake available when you visit. My mother is very happy and really feels safe and cared for and enjoys the activities that she can take part in. All my family say a big thank you to all."
D C
carehome.co.uk rating: 5.00 out of 5
"Worplesdon View care home is beautifully situated and the grounds are well looked after, safe and secure for the residents to use. The home is run very professionally. My wife has been a patient and resident for about 4 months, she is recovering very well from her illness and is very happy with the care she is receiving. The staff are very respectful and kind to her and the visitors. The most important part of the home is its staff who are very professional, kind, knowledgeable and helpful to the residents and their visitors. s far as I can see they regard the residents as their family and look after them with great care, respect and kindness. One can't put a price on that. The facilities and activities provided are excellent. The food is excellent. Thank you for the service you provide. Keep up the good work."
Javed B
carehome.co.uk rating: 5.00 out of 5
"My Mother-in-law celebrated her 97th Birthday this month. We were able to arrange a family lunch, beautifully served, from the standard residents' menu, so we experienced the excellent standard of food and service for ourselves. We then enjoyed a quiet time with her, under the trees in the lovely garden before afternoon tea with her and her fellow residents. The care and kindness of the staff were exemplary, ensuring that no one was left out who wanted to join the celebration and share the birthday cake. it was a happy group, supported by the activities staff alongside carers and catering. Several staff had brought flowers from their own gardens and Mum was so touched by their thoughtfulness. The day could not have been better, and mother-in-law was very very happy! She feels very lucky to be in such a caring and well-managed environment."
J R
carehome.co.uk rating: 5.00 out of 5
"My mum has been here since March 2019, and it is an amazing place where she is well cared for in all areas. The staff are lovely and extremely helpful and efficient. The food is good with loads of choices. Activities for everyone. What is not to like!"
Caroline E
carehome.co.uk rating: 5.00 out of 5
"My 95-year-old mother went into Barchester Worplesdon View in April, just before Easter this year. She settled in very quickly, she is very happy there and it is such a relief to know that she is so well looked after. The staff are fabulous, she is enjoying the food and my sister and I feel absolutely confident that she is being looked after excellently. This is a lady who had been adamant up until March that she didn't want to go into a home, she's been living in her own flat and looking after herself. Unbeknown to us she was struggling and she tells me now that she feels so much happier because she doesn't have to think about anything except what she's going to wear that day. I cannot praise the home enough and I think it's given my mother a new lease of life. We are looking forward to her 96th birthday in August and hope to have many more there."
C P
carehome.co.uk rating: 4.58 out of 5
"My cousin has been a resident in Memory Lane at Barchester Worplesdon View for nearly 10 years. I find the care provided exceptional, the carers and nurses are obviously devoted to the residents even in these very difficult times."
Peter E
carehome.co.uk rating: 5.00 out of 5
"My mother-in-law arrived in Worplesdon View following some very difficult experiences with care at home which wasn't working out. We were very worried about her physical and mental condition and needed to get help quickly and restore dignity to her life. The manager of Worplesdon View saw us early on a Sunday morning with no notice and in 3 days my mother-in-law had moved in. Within 24 hours she was in much better health. The excellent food has made her stronger. The In-house physiotherapist has achieved great results already. She had been bed-bound, living with enforced incontinence. Now she can get into her wheelchair and is starting to weight bear again. It will be a long journey but we have every confidence in the staff at Worplesdon View who are all working in unison to bring her quality of life back. We know she is safe, warm, and well cared for and at 90 we can now believe she has more years ahead."
J R
carehome.co.uk rating: 4.42 out of 5
"My mother came to Worplesdon View unexpectedly and stayed for six weeks, during this time her care was exemplary it truly is a home from home. All the staff were wonderful and myself and mum couldn't speak highly enough of them. The food amazing care even better. Thank you doesn't even come close. Mum cried when she had to leave this says it all. Forget 5-star review we would give them all at least 10."
T O
carehome.co.uk rating: 5 out of 5
"My Mother arrived at Worplesdon View in a sorry state during the February 2021 Covid lockdown, on emergency respite, due to denial and lack of insight into her diagnosis of Vascular Dementia. In the initial weeks on Memory Lane, her behaviour was quite challenging (as it was when in her own home) and she repeatedly asked to go home. Having no previous experience of Dementia or Care Homes, the Nursing Team answered my many queries and kept me informed throughout Mum's stay of a year. This helped to develop an excellent relationship between us and the attitude of all the staff made me confident that Mum was safe and cared for. Mum had many food allergies and her diet was restricted, however, the chef worked hard in creating a menu to suit her needs. In the latter part of Mum's stay and during her end of life journey, the team showed great compassion, caring and respect, right up until her final breath. Our heartfelt thanks go to all the Nurses/Carers/Reception/Admin/Kitchen and Housekeeping."
Anita N
carehome.co.uk rating: 5 out of 5
"My mother has been living at Worplesdon View since 1st August 2021, after being discharged from the hospital. She has received excellent nursing and general care since that time. She has been made to feel very welcome and comfortable and really enjoys the social care activities provided by the home, and she enjoys the excellent food provided. I, as a visitor, along with members of our family have always been greeted in a very friendly and helpful manner by the care home manager and all of the staff there. I have been kept informed sometimes by phone, also by the weekly newsletters of any changes to visiting rules and entertainment indoors each week and events like the bonfire night outdoor display. I have a good relationship with the nursing staff, who have kept me updated with my mother's health, issues and progress. I would thoroughly recommend this care home."
Richard M
carehome.co.uk rating: 5 out of 5
"Mother-in-law has been at Worplesdon View for over 2 years now. We chose it because it has a welcoming ambience, is spacious and has a wonderful garden where residents can enjoy sunny days to the full. It caters for a range of problems and looked to be a good long-term home that could manage changing requirements. She was pleased that it has so many facilities and could offer several daily activities with a lot of variety to choose from, catering for physical. She has enjoyed wheelchair yoga, volleyball and tai chi as well as quizzes, concerts, film screenings, and some memorable outings when Covid restrictions permitted. Mum has said she "could not be better looked after anywhere". The team handled the pandemic in an exemplary manner, keeping residents safe and happy in a Covid-secure environment. Above all, we are confident that Mum is content and well cared for. It is a truly outstanding care home."
J R
carehome.co.uk rating: 4.92 out of 5
"They are very good to my grandfather."
G C
carehome.co.uk rating: 3 out of 5
"My mum has been living at Worplesdon View since July 2020. The wonderful team have consistently treated her with kindness, respect and good humour. It is clear that Worplesdon View is very well led and the whole team always do their very best for my mum. The management has steered a skilful path through the pandemic with great care - keeping residents and staff safe while maximising visiting. I would recommend Worplesdon View wholeheartedly."
J W
carehome.co.uk rating: 4.75 out of 5
"My stay was relaxing and comfortable. The staff were kind, attentive, friendly and very helpful. The food was very good and well prepared. The choice of food was excellent. I very much enjoyed listening to the radio, using the TV (Classic FM). This helped keep me sane I could not read easily or watch TV. Many thanks to everyone."
N M
carehome.co.uk rating: 4.33 out of 5
"My dad moved into Worplesdon View 6 weeks ago and was made to feel so welcome from the moment he arrived. The staff supported him to feel at home. We as a family have also been included in his care to ensure his needs are met. We leave him knowing he is safe and cared for."
L S
carehome.co.uk rating: 4.92 out of 5
"The manager and all staff have been most delightful. Especially from the initial meeting and assisting in getting dad settled. All the staff are very pleasant and helpful."
N E
carehome.co.uk rating: 4.58 out of 5
"My Mum has been at Worplesdon View for just over a year. She is extremely happy, which has made it much easier for my sister and I. It is very well run and the nursing and care staff are amazing, which is the main reason that she soon felt at home. They got to know her quickly even though she is a shy person and was unwell at the beginning. I believe this is because they are always engaging in conversation with her and us. It has also meant that my sister and I have got to know them well too and have a very good relationship with all of them. The food and accommodation are excellent and my Mum will even join in with some of the great activities. In April my Dad also needed to go into a home for his dementia and so it was an easy decision for us to make. He is on another floor and so is being looked after by different staff, but who are equally as lovely and he too has settled very quickly and is extremely happy. I would not hesitate to recommend Worplesdon View."
Carol H
carehome.co.uk rating: 4.92 out of 5
"My mother, who has Alzheimer's, moved into Barchester Worplesdon View shortly after the death of my father. Whilst it was her choice, her condition meant that she was confused as well as grieving. All of the staff were exceptionally kind and caring. We chose Worplesdon View because when we visited it appeared that all the staff took a personal interest in each resident. This proved to be true in my mother's experience. Much of the time, my mother would tell anyone who would listen that she didn't know why she was there, wanted to go home. The staff handled this with skill and patience, making her feel calm and supported. The nursing team were exceptional, looking after my mother very well. Engaging the GP when needed and keeping me informed at every stage. The management of the home was also fantastic, the team were always helpful with visits despite all of the difficulties presented by Covid."
Simon E
carehome.co.uk rating: 4.58 out of 5
"We are relatively new to this level of care but have been extremely impressed with the staff, care and facilities. There is also an impressive range of activities on offer. It is extremely well run all the way down to its cleanliness."
Justine S
carehome.co.uk rating: 4.92 out of 5
"My mother is very happy here being looked after well by everyone."
T H
carehome.co.uk rating: 5 out of 5
"Upon placement in the home under Covid-19 ruling by NHS, my mother was initially very wary and hesitant to stay. In the following weeks and months, the environment and staff have made her completely change and she now shows every sign of being much more happy and contented. All the staff I have met have been very positive with her and my wife and I, and we are happy to have her in their care. The excessive grouds also allow a nice environment when the weather allows."
Stephen M
carehome.co.uk rating: 4.42 out of 5
"The medical care is very good, especially the physiotherapy. The care is good and the staff are pleasant. It is a shame that there is not an enclosed garden with easier access for residents straight into the garden. A patio area would be beneficial, perhaps Barchester Homes could consider this."
P H
carehome.co.uk rating: 4.67 out of 5
"Mum has been very well cared for by the fantastic staff are Worplesdon View since she arrived there nearly four and a half years ago. The staff are very friendly and nice to her. There is a good atmosphere, she likes the food, and I would definitely recommend the home to others."
M Z
carehome.co.uk rating: 4.25 out of 5
"Mum, who has dementia, was moved to Memory Lane in June 2020 and has settled well. However, due to the pandemic relatives are not able to see residents in their care setting - their rooms and the day room. Consequently, I cannot comment on the current standard of facilities/ cleanliness. The staff I do come into contact with appear very caring. The activities programme is varied but my mother does not have the capacity to remember them or share them with me. When she was on the ground floor the meal portions were meager and the nature of my mother is that she would not want to be a bother and ask for more. I cannot comment on this since her move to Memory Lane during the pandemic. Arrangements for booking visits in the visiting suite are good and a regular virtual relatives meeting has been introduced which is helpful. Also, weekly emails are sent showing the menu and activities. I do feel in the 'dark' about mum's personal and care needs and ongoing wellbeing."
Carolyn W
carehome.co.uk rating: 3.92 out of 5
"Very good, staff excellent and efficient, general atmosphere very good."
Martin F
carehome.co.uk rating: 4.5 out of 5
"My mum started residing at Worplesdon View in May 2020, during the first COVID lockdown, after a lengthy stay in hospital. This was a very difficult time indeed, but management and all the staff made mum feel very welcome and were very supportive. Everyone has given utmost care and attention ensuring mum's safety and wellbeing. When I visit I am always welcomed with warm smiles."
Carol W
carehome.co.uk rating: 4.73 out of 5
"When my Dad was transferred to Worplesdon View the care home manager told me "Don't worry, I'll look after your Dad". Along with the staff team - receptionists, nurses, carers and activity staff - he delivered and then some. They were consistently caring, kind, attentive and applied the right care at the right time. I found the staff to be friendly, supportive and open with me at all stages of my Dad's stay and care - from the initial move in to his last breath. I am so grateful and would not hesitate to recommend Worplesdon View to anyone. Keep up the great work!"
Hugh G
carehome.co.uk rating: 5 out of 5
"Fabulous staff, very helpful and caring; always there to help with any questions and queries."
P H
carehome.co.uk rating: 4.92 out of 5
"Very warm staff! So helpful and caring! I'm so glad mum is here as I now feel relieved that she is receiving such great quality carer. Thank you."
S H
carehome.co.uk rating: 5 out of 5
"Dad first became a resident at Worplesdon View in early January 2020. Since then he has been very happy with his room and the care he has received. The staff are warm, courteous, very professional and caring. As his children, we are very happy with the care and support he has received at Worplesdon View. We could not be happier. Everyone is cheerful, helpful and professional. The security and safety and cleanliness are without fault. Thank you for all your support."
Colin T
carehome.co.uk rating: 5 out of 5
"It was a very lucky find when I came across Worplesdon View. My mother had the best 3 and a half years living in the home with tip-top care. She was extremely well looked after more so very happy. The staff, upon my mother's end of life, were really kind and supportive, making my mother's final days comfortable. The food is first class and the rooms are a good size and extremely clean. My mother's clothes were kept in immaculate condition and the managers were really kind, supportive and efficient whenever you needed them."
N T
carehome.co.uk rating: 5 out of 5
"My mother lived over 140 miles away and had dementia so we decided to bring her to a care home near to us. Out of all the local care homes Barchester appeared to be the best. It seemed to be well run, clean, well managed and with good staff. It proved to be a fantastic choice. My mother was well looked after and the staff could not do enough for her. As time passed her dementia became worse but still, the staff had more than enough time to see to her needs. I made many visits during her stay and always saw the other residents being well looked after. I have to say that the staff have a lot of patience and never seemed to become flustered or short-tempered with the residents. I can only praise Barchester Worplesdon View. I am extremely pleased that my mother spent her last days in such a caring marvellous home."
Keith F
carehome.co.uk rating: 5 out of 5
"We were made to feel welcome from our inspection through to my mother's departure. Everyone has been extremely professional, friendly, thoughtful and kind at all times. My mother was treated with the utmost dignity and respect and was as far as it was possible, made to feel at home. The residents were also lovely. I really cannot say "thank you" enough to all of them."
Kevin L
carehome.co.uk rating: 5 out of 5
"My father has been in several nursing homes over the last six years; Worplesdon View stands out as exceptional. The care he receives is outstanding; the staff will do all they can to support his considerable care needs. The range of activities available is impressive and varied and encourages all residents to be involved. We can not recommend this nursing home highly enough. We feel welcomed into the community every time we visit and as a family appreciate this."
Rebecca L
carehome.co.uk rating: 4.83 out of 5
"The whole team at Worplesdon View are very professional and caring. Residents are treated with dignity and very well looked after. It feels like a big family. There are activities every day and residents are encouraged to be social. Nursing care is excellent and both nurses and carers are proactive, spotting any medical issues at an early stage. Quality of food is good. My dad spent 7 months at Worplesdon and received excellent end of life care. I am very grateful."
L S
carehome.co.uk rating: 4.75 out of 5
"A big thank you for the care, attention and sensitivity in handling my father's needs during his time staying at the home. Particular praise to the dementia trained team for the highly skilled and sensitive handling of Dad's illness and subsequent passing."
A S
carehome.co.uk rating: 4.83 out of 5
"Worplesdon View is a light, bright airy building with wonderful staff. They are all kind and caring and nothing is ever too much trouble. My mum is being well looked after and has been gently encouraged to join in with the activities, which are many and varied. I am very happy with her care and would recommend Worplesdon View to anyone looking for care for a loved one"
F D
carehome.co.uk rating: 4.67 out of 5
"I cannot fault anything at Worplesdon View. The staff are friendly, courteous, polite and cannot do enough for my wife. The care home is always clean and very welcoming to visitors. The food is great. I can honestly say I am 100% happy with the care my wife is receiving."
Stuart S
carehome.co.uk rating: 5 out of 5
"The complete package is given at Worpleston View; from arrival to view to settling in and caring for every detail. It's been very inspiring to be shown such care and courtesy and see my family member given 100% kindness and respect. The staff are outstanding, everyone willing and keen to help. No one ever says no to residents, gentle, patient communication rules the day. It's a family atmosphere matched by high standards. In a sad situation, it's light at the end!"
Annie H
carehome.co.uk rating: 5 out of 5
"I am delighted to see my dear Aunt looked after so well by the very professional staff - nurses, carers and the entertainment staff. Everyone is so caring and kind and they treat her with respect and dignity. Every effort is made to make her feel at home and happy and to have fun with the many activities and entertainment. She was very reluctant to go into the home, now she wouldn't want to go back to her old home!"
Emma D
carehome.co.uk rating: 4.92 out of 5
"My father needed to leave hospital and go to a nursing home instead of his care home and the transition was dealt with swiftly and kindly. All staff always give me and my father time and consideration. The home has a bright friendly, clean atmosphere and my father is settling in and looked after very well."
Elizabeth K
carehome.co.uk rating: 4.58 out of 5
"We have been very pleased with the overall care my mother has been receiving. The staff are very approachable, caring attentive and supportive. The standard of accommodation is superb and the food, menus, activities are all very well organised. My mother settled in quickly and is happy."
Shirley P
carehome.co.uk rating: 4.5 out of 5
"My wife was a resident at Worplesdon View for the last four months of her life. The care given to her was nothing less than I would have wanted for her. The staff are all fantastic. They are so friendly, caring and compassionate and visiting relatives are made to feel just as welcome and valued as the residents. I would recommend anyone looking for a care home to have a good look at Worplesdon View. I think you'd be sold on it!"
D J D
carehome.co.uk rating: 4.83 out of 5
"The facilities and level of care offered by Worplesdon View were excellent. The staff went beyond what I expected and made the last days of my father's life as bearable as possible."
Andrew M
carehome.co.uk rating: 4.42 out of 5
"A care home is only ever as good as its staff. The management has chosen kind, caring, brilliant staff at Worplesdon. My mother who has Dementia is treated with great respect by all there. I would not hesitate to recommend Worplesdon View to anyone who is looking for care for their loved one."
L C
carehome.co.uk rating: 4.83 out of 5
"The atmosphere and staff at Worplesdon View are all excellent. They are so kind and considerate and make you feel welcome and valued, whether you are a resident or visitor. There are regular outings and plenty of organised activities and visiting entertainment (singers, musicians, a magician and a mini zoo to name but a few). The food is good with a varied choice. It is also lovely to be able to sit out in the garden with the woodland behind and red kites circling over the trees I would recommend Worplesdon View to anyone looking for a care home."
D D
carehome.co.uk rating: 4.75 out of 5
"My partner stayed there for the 2nd time in respite care while I was away. The staff at the home are very helpful, it is very welcoming, clean and comfortable and nothing is too much trouble."
K B
carehome.co.uk rating: 4.33 out of 5
"After several weeks in the care home, postoperative brain surgery, my mother has progressed well. Nursing and general care have been excellent. Nutrition, exercise rehabilitation to be more mobile has progressed well. To date, I have found the home to fulfil all the standards I would hope for and more."
John A
carehome.co.uk rating: 4.83 out of 5
"My wife has been a resident for just over a week now. She has been made to feel most welcome in that time, as have I and visiting relatives and friends. The staff seem to treat everyone as a friend and they have been very caring and sensitive in the way that they have treated my wife so far. The atmosphere is lovely. The food choices are varied and the quality is good (I have tested it myself!) So far the family is convinced we made the right choice in Worplesdon View for my wife's care."
David D
carehome.co.uk rating: 4.58 out of 5
"My mother went to live at Worplesdon View in summer 2016. The staff from the beginning have been really kind towards my mother. They do their very best to make me at ease to make me less worried if my mother's health deteriorates. I am happy that mum is so well looked after and just wish I could see her more often. Barchester do a great job with training. What would be great is a pet for the home a cat especially for residents who have Alzheimer's."
N T
carehome.co.uk rating: 4.92 out of 5
"Excellent facilities and staff, very friendly and helpful."
Leslie W
carehome.co.uk rating: 4.67 out of 5
"Excellent service - kind staff. My experience was limited to 1 week."
J S
carehome.co.uk rating: 4.45 out of 5
"Significant improvements since new manager arrived after a period of decline under the previous regime. Food, activities, level of staffing, the morale of staff and security of the building are now all good having been less so in the first half of the year. The general atmosphere is purposeful again and the 'buzz' has returned. Some issues remain to be addressed as follows: 1) It sometimes seems difficult to get the dining room staff to put the correct food on the room trays - the items the care assistant has been asked to request and has (personally) written down f.a.o the dining room staff sometimes do not appear on the trays and have to be requested again (e.g bread with soup, with a full range of side vegetables). 2) The dressing of residents by care assistants is sometimes rushed and careless; I sometimes find my mother quite sloppily dressed, with her clothes looking untidy on her and all caught up under her body on her chair."
John B
carehome.co.uk rating: 4.25 out of 5
"The above home has been perfect for my husband's cousin. Caring, clean and good nursery."
James R
carehome.co.uk rating: 4 out of 5
"My mother was in Worplesdon View for 2 weeks respite care after a stroke. She was very well cared for in a warm, clean and friendly environment. The rooms are generous, the food very good and appetising, and the staff thoughtful and caring."
J S A
carehome.co.uk rating: 4.5 out of 5
"My wife was receiving end-of-life care, and although her initial wish had been to stay at home, this was not available to us. The Barchester Worplesdon View Care Home provided an excellent level of care and was an experience that was as near to home as we could have imagined. The staff were very friendly and knowledgeable, and they were able to build a personal connection with my wife and with regular visitors, myself included. The management staff were very supportive, and they made sure that we were well-informed and that my wife's stay at the home was fulfilling and comfortable. She was very happy with her experience at the home, even until the end of her life. My family and I are very grateful for the care my wife received and would highly recommend the centre."
Ken H
carehome.co.uk rating: 4.17 out of 5
"Amazing care home, staff are excellent and so friendly, nothing is too much bother for them. After looking at lots of care homes before, nothing compares to Worplesdon View for my family."
Sian R
carehome.co.uk rating: 5 out of 5
"I am the owner of a home care agency. I have needed to recommend to a number of our clients a suitable nursing/ residential home when it is no longer safe for them to stay in their own home. I went to the opening of Worplesdon Nursing Home and was impressed with the facility. I, therefore, had no hesitation in recommending this home to our clients and without exception, all have been very happy when living there. When we had a client who has no relatives, who we had looked after for many years, I needed to be sure about where she went (as I am named as her next-of-kin). This was a lady who was challenging to look after and I was concerned about how she would settle in her new environment! Things were difficult at first, but the staff were wonderful particularly the Ward Manager and she has settled in beautifully, I am so delighted and relieved. She is mixing socially, eating and drinking better, this has been a great success and I will continue to recommend this Home."
Pauline H
carehome.co.uk rating: 4.83 out of 5
"A very well run premises with very caring staff, comfortable accommodation in an en-suite room for my partner who is on 24-hour oxygen whilst I was away on a family holiday for one week. Nothing was too much trouble getting him settled in as this has not happened to us before."
K B
carehome.co.uk rating: 4.83 out of 5
"I visited my grandmother regularly and she was happy and content. Carers treated her with courtesy and care. She went out for regular walks around the home."
W H
carehome.co.uk rating: 4 out of 5
"Our resident has been at the home since 2013. The home is well designed, light, airy, well maintained and clean. The nursing and activities staff always treat residents with respect and make the home a welcome place to stay. However, over the last year, there has not been a permanent General Manager and this has had an effect on staff morale and communication with families. Plans for a much-needed community space have been on the agenda for the last 3 years but have never come to fruition. Although residents' families have asked at numerous meetings, the proposed plans have never been disclosed and no information given as to an outcome. As a new build home, there has never been a proper garden, just a few shrub beds. Even though the area has been surveyed and plans drawn up for free by horticultural students, nothing has ever come of this. At numerous residents' families meetings over the last 4 years, the garden has been discussed and promises have been made but nothing happens. There is very little of interest for the residents outside."
M S
carehome.co.uk rating: 4.36 out of 5
"It was a pleasure to meet my table companions and other residents and to hear their life stories. The grounds are beautiful and the mature trees are a joy to see. I enjoyed the soup very much."
K J
carehome.co.uk rating: 3.75 out of 5
"Worplesdon View accepted my mother as a resident with no fuss or difficulties whatsoever when she was made suddenly homeless. I am very grateful to all the staff for looking after my mother with such care and attention at a very difficult time in her life."
Lucy C
carehome.co.uk rating: 4.82 out of 5
"Absolutely amazing care. I cannot think of anything that was negative. A huge thank you to the Assistant Manager and Mum's Floor Care Manager."
Debra B
carehome.co.uk rating: 5 out of 5
"Staff are friendly and helpful."
W B
carehome.co.uk rating: 4.64 out of 5
"I have been going into Worplesdon View since 2012. It is the highlight of my week. I just love going there. It is like a first class hotel. The staff are warm and welcoming, obviously, hand picked. The residents look happy and well cared for. In my capacity, as Extraordinary Minister of Holy Communion, I have been to many care/nursing homes. This is by far one of the very best, indeed outstanding. It is very clear that at the helm there is a very capable and caring manager. Long may she reign."
Maria H
carehome.co.uk rating: 4.42 out of 5
"Mum didn't want to leave her own home, but living there became impossible. I found Worplesdon View and knew immediately that it was exactly what Mum would love. In the three years she has been living in Worplesdon View, Mum has had superb care and support. Throughout her time there, all has been delivered with kindness and friendship. Mum has made new friends, receives visits from old friends and family and can now enjoy life in a safe and caring environment."
Liz K
carehome.co.uk rating: 4.75 out of 5
"My mother amazed us on arrival because she was not only "out of bed", but sitting at the dining table eating her lunch by herself, with suitable supervision of course. My mother had been bedridden since January, in her previous retirement home. She only arrived here last Friday! Thank you to everyone."
Amanda R
carehome.co.uk rating: 4.92 out of 5
"I have visited this care home on a number of times and have found it to be a very friendly and caring home. Beautifully kept and staff are a real credit."
Stefanie H
carehome.co.uk rating: 4.67 out of 5
"I found this place to be clean, tidy and friendly. The rooms are cosy and bright. The great food has been mentioned as perfect."
Maria M
carehome.co.uk rating: 5 out of 5
"The staff are excellent and very caring of both residents and relatives. There is plenty of outside space for walking and sitting. The home has a very warm and welcoming feel. Activities are currently being rethought which is good as they have been of mixed relevance in the past. I would recommend without hesitation."
Irene H
carehome.co.uk rating: 4.33 out of 5
"My sister suffers from dementia and now some mobility problems. Whenever I visit she seems to be well cared for. Her room is clean and tidy. The staff are generally caring but I think more stimulus with music would help my sister to engage a little better."
R B
carehome.co.uk rating: 3.83 out of 5
"My auntie was admitted for nursing care needs in January 2017 as a permanent resident and we were all made to feel very welcome. My auntie's needs are met fully and we, as a family, are very pleased indeed. The home provides a pleasant atmosphere, very relaxed at the same time as being aware and prompt to deal with anything that may change. The room size is excellent with its own bathroom for privacy. The furnishings in the room and the home as a whole are very pleasant and pleasing."
Linda S
carehome.co.uk rating: 4.67 out of 5
"My mother has been here 4 years since September, seems very happy and contented."
Mark A
carehome.co.uk rating: 3.92 out of 5
"Mum seems very happy at the home and is well cared for. Staff are all cheerful and pleasant."
Jim
carehome.co.uk rating: 4.25 out of 5
"Mother looked after well. The staff are cheerful and caring and encourage her to eat. They keep her clean and give information when requested."
Robin
carehome.co.uk rating: 5 out of 5
"We were favourably impressed when we were first showed round Worplesdon View, and subsequently equally pleased with how mum was looked after during the last year of her life, and how all the staff interacted with her and with us. Well done and thank you."
Richard Y
carehome.co.uk rating: 4.75 out of 5
"Our mum lived at Worplesdon View for eighteen months until her death on Christmas Day 2016. We found Worplesdon to be a home from home. Mum was treated with great respect and care by the whole team. She particularly enjoyed the large range of activities put on at the home, concerts and trips to the theatre and on the canal. We enjoyed the peace of mind that she had great care, food and a lovely environment. Would have no hesitation to recommend this home to others."
Steve L
carehome.co.uk rating: 5 out of 5
"My father in law suffered from vascular dementia and sadly was a resident of Worplesdon View for a very short time before he died. During that period, however, the care provided by all the staff at the home was quite exemplary and provided immense reassurance to his family."
Mike W
carehome.co.uk rating: 5 out of 5
"My Grandma spent 3 and half years at Worplesdon View. The staff were caring, considerate and extremely conscientious to the residents, particularly on Memory Lane. She was very happy and consideration was given to her needs, particularly having her hair and nails done which she loved."
Emma H
carehome.co.uk rating: 4.42 out of 5
"Care consistently good. Staff cheerful, kind, encouraging. Aware of all aspects of residents' needs. Staff have a sense of humour, also very informative when asked to give an update. Environment pleasant, rooms and corridors clean and fresh. Grounds beautiful. Food first rate."
Robin V
carehome.co.uk rating: 5 out of 5
"Overall, very pleased. A few issues need addressing: 1) Trays in resident's rooms: it is sometimes difficult to get the correct food put on/left off the plate. For instance, when the meal order is taken the resident may ask for mashed root vegetables and cauliflower with the meat/fish - but when the tray arrives in the resident's room, the mashed root vegetables are missing. Or the resident may say 'no tartare sauce; or 'no ketchup' - but then the tray arrives with tartare sauce/ketchup on the plate, spoiling the resident's appetite by it's pungent smell. It should not be a problem for servers to put the correct food on the plate. 2) Residents/relatives are sometimes not told about changes to published activities. Eg. Altered start times, additional events organised at short notice. 3) Occasionally housekeeping loses laundry items or return them to the wrong resident, even though the clothes were correctly labelled and the owners room number. 4) On one occasion, rough handling by a carer caused a skin wound (skin abrasion and skin flap) for my mother's arm."
John B
carehome.co.uk rating: 4.17 out of 5
"Mum has been at Worplesdon View for three years and is extremely settled and happy. The staff are absolutely wonderful and I cannot be more impressed by all they do and the care and kindness they show to mum. The home enjoys good facilities that are about to be updated in terms of unclearing some of the communal areas. This will be great but already things are very good I.e. Opportunities to meet and socialise. The activities staff are fabulous and no opportunities are lost to inform, entertain and encourage the residents."
Liz K
carehome.co.uk rating: 4.83 out of 5
"Very good service. Carers are very good and always and good helpful to me. Always very clean, food very good."
Zena V
carehome.co.uk rating: 4.83 out of 5
"My mum came to stay in Worplesdon View on the 11th June having had a long stay in Charring Cross Hospital. She has been shown every kindness care and consideration all to an excellent standard. So much so her outlook and general health are slowly improving. It is good to see and a relief to see she is getting the very best of care together with plenty of opportunity to have her hair and nails done and activities to choose from which keep her busy. Thank you I wish everyone could have such care when they need it."
Stephen L
carehome.co.uk rating: 5 out of 5
"I received a phone call from my Grandmother at 1.00am – she was clearly confused, upset and frightened. She was very unsure of where she was; at home or in a hotel. It was difficult for me to ascertain exactly what was happening, but my understanding from her was that she had taken herself to the toilet and was then unable to get herself back into bed and was sitting on the side of the bed waiting for someone to assist her. I asked her whether she had pressed the bell for assistance which she at one point in the conversation had said she had and that no one had come to help her, and at a later stage had also said she didn't have a bell and she had never had one and didn't know where it was. I talked to her and explained there would be one attached to or by her bed and talked her through pressing it (not knowing whether it had already been pressed or not?). I spoke to her to calm her down and reassure her, explaining that someone would come and that I would stay on the phone until they did. A little while later a lady came to help and in the confusion my grandmother did not end the call to me, so I stayed on the phone and listened to the conversation between her and the carer. My grandmother was agitated and saying that she had been waiting for someone to help her to bed and that no one had come. My grandmother was very direct in making her feelings known. The response from the carer was nothing but professional and kind, she explained that there were 3 people on duty, one of which was a nurse who was sitting with someone else who was very unwell and that they were responding to calls as quickly as they could and that there were many other residents on that floor who required attention and help with going to the toilet and turning in bed etc. Her response was firm but gentle and I could hear her helping my grandmother into bed, helping her to get comfortable and although she was clearly busy, she afforded my grandmother the time that she needed."
Claire H
carehome.co.uk rating: 4.75 out of 5
"As soon as it became necessary to find a Care Home for my Wife, when she was diagnosed with Vascular Dementia, I sought one that specialised in handling the very particular care needs of her condition and it's likely deterioration. During a study of those within a reasonable distance, I found the newly opened and very impressive Barchester Worplesdon View home ,near Guildford. I was immediately taken by the attitude and obvious long experience of the Management and Staff, especially those in the section set aside for such residents as my Wife and she was soon transferred there from Hospital. After 3 Years, I have found not the slightest reason to regret my decision and over this period she has been handled with all the care and varied attention that her condition has demanded, both mentally and physically. The Home is very welcoming to Visitors and the Staff are always friendly and helpful, especially in discussing any medical needs of her condition, quite apart from the more routine daily tasks of ensuring the best outcome for my Wife in her general life there."
Eric M
carehome.co.uk rating: 5 out of 5
"- Very welcoming. - Food excellent. - Personal care very good. - Room service very good. - Everywhere very clean. - Good activity programme - Residents sometimes left on commode for too long. - Call button not always answered quickly (esp at mealtimes)"
John
carehome.co.uk rating: 5 out of 5
"My mother was only in Worplesdon View for a short time but in the time she was there all the staff I came into contact with were caring and kind both to my mother and members of my family visiting. The staff were always willing to discuss our concerns regarding my mother's failing health and showed great compassion when she passed away."
Sue J
carehome.co.uk rating: 5 out of 5
"I was very happy to leave my husband for 2 weeks respite. The home is very professionally managed and all staff, nursing, caring and admin were very friendly. My husband was extremely happy and gave us a 'thumbs up' for the food!"
Maureen S
carehome.co.uk rating: 4.75 out of 5
"My wife has been a resident of the fare home for three years. She is unable to communicate, feed herself or walk. The nursing staff and care worker staff on her floor are first class. They are sympathetic, kind and understanding. Sadly she is unable to take part in most activities but where possible the activities staff include her giving her some for of stimulation. I would like to see more outings and concerts which clearly please her. If I needed to be a resident there I would be happy. A most friendly atmosphere."
James T
carehome.co.uk rating: 4.75 out of 5
"An excellent home run by caring and very supporting staff. Visited yesterday unannounced to discuss broken wheelchairs essential to my friend. The maintenance engineer could not have been more helpful. Receptionist also. We left with the problem resolved and engineer calling Wednesday. We were also able to have lunch despite giving a few minutes notice. My friend is looked after with care and compassion. She suffers from severe dementia."
Wendy B
carehome.co.uk rating: 4.92 out of 5
"I came here to recuperate after major surgery and have found it a great aid to my recovery. The kindness and attention I have received have been superb."
Beryl P
carehome.co.uk rating: 5 out of 5
"My husband has been in care for over two years with Alzheimer's and died recently."
Shirley B
carehome.co.uk rating: 4.67 out of 5
Useful Guides and Information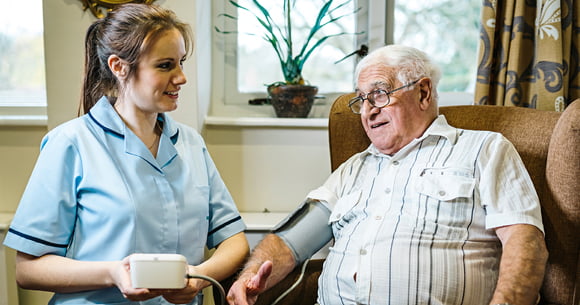 Care & Facilities
Our facilities are designed to the highest standards and the care we provide is delivered by passionate and highly-trained professionals.
Find out more about our care and facilities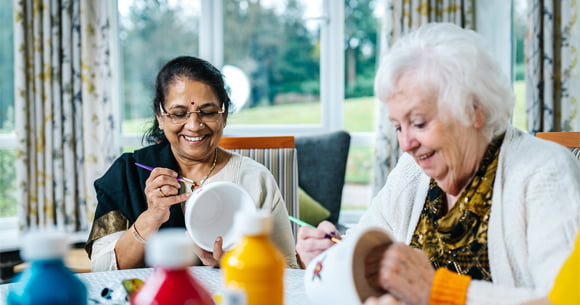 Activities & Events
Our activities programme is planned with individual tastes in mind, and residents always have the opportunity to try new and exciting things.
Find out more about our activities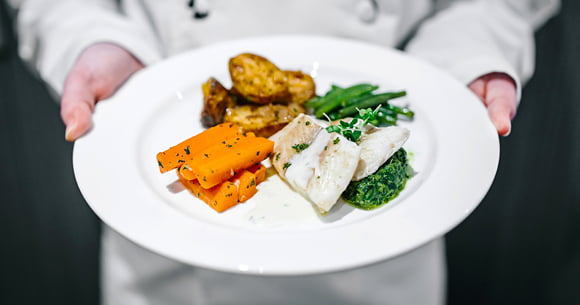 Food & Nutrition
We offer a constantly evolving menu that caters to the tastes and dietary requirements of those we support.
Find out more about our food & nutrition
Your next steps to finding care
Our team are here to help you when you are ready to talk about the care and support you need. Please call our team to arrange a visit and come and take a look around our home.
Call our team
Call our team for more information about our care home and to arrange a visit. Phone lines are open Monday to Friday from 9am – 6pm and on Saturday from 9am-5pm.
Send a message
We'll be happy to answer your questions about the next steps for moving into our care home. Send us a message online
Contact us
Download a brochure
Download our brochure to find out more about life in our care home
Download brochure
Frequently Asked Questions
What types of care does Worplesdon View Care Home offer?

Worplesdon View Care Home offers Nursing care, Residential care, Dementia care, Respite / Short stay, Services for under 65.
212