What our families say: Werrington Lodge Care Home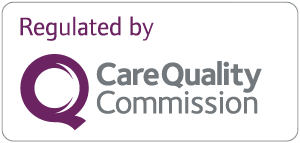 "Mum was in the home temporarily for her delirium which was very bad. Though the overall experience has been a bad one in her mind, due to the illness, the staff took excellent care of her, keeping me informed every step of the way, including when she was rushed to hospital in the early hours twice in one week. After a few weeks, they literally brought my mum back from the dark place she was in, looked after her brilliantly. Due to covid and distance from the home, it was difficult for me to visit so a visit had to be booked many weeks in advance, but this was a small matter. The visiting pod was lovely and you almost forgot the glass partition was there at all. Mum has since left Werrington for a permanent place nearer me but I won't forget what the wonderful staff did for her and how well they cared for her, especially Mabel. I was also very very impressed at being asked how I was when I called too. Good to regard family especially with Delirium cases so thank you."
Teresacarehome.co.uk rating: 4 out of 5
"Gloriously, friendly and surprising!"
Brian Lcarehome.co.uk rating: 5 out of 5
"This care home via all staff, whatever their position or function, consistently provide the highest standards of care and compassion one could wish for. Please note because of Covid restrictions, one cannot enter the building so some marks are given as 'good' and not 'excellent' because of this."
A Dcarehome.co.uk rating: 4.75 out of 5
"The experience I and my family found was really good. All the staff, carers nurses and everyone was friendly, welcoming and helpful. When you phone whoever answers the phone was friendly and helpful. Nothing was too much trouble. My mum always looked clean and well cared for. During lockdown when you phoned it was never too much trouble and had time for you. My mum's end of life care was excellent, the nursing staff kept me informed and caring. I was allowed to see my mum and my family. We have nothing but praise and thanks for there work."
I Mcarehome.co.uk rating: 4.91 out of 5
"Big thank you for the team for managing so uncomfortable times. Safety is first and this is what the team from Werrington Lodge done especially during covid. Great management skills for the person in charge to achieve this well Thank you for your care of my dear friend."
Emma Kcarehome.co.uk rating: 5 out of 5
"Big thank you for the care you give to my dear friend living at Werrington Lodge. All staff are friendly and I've spoken several times with the manager and he reassured me that everything is ok. Thank you."
Janet Pcarehome.co.uk rating: 5 out of 5
"Since coming to Werrington Lodge at the end of April this year I have been made to feel very welcome. I have found the staff very caring and friendly, they have looked after all my nursing needs. The facilities and activities are good. The food is enjoyable and nothing is too much trouble to accommodate my dietary needs. Everyone works extremely hard to make every day a pleasant experience for the residents."
C Pcarehome.co.uk rating: 4.36 out of 5
"Until I stayed after a hip operation last Mach I had no idea how dedicated and hardworking the care staff is. I visited my husband almost daily before that, but it gave me no idea of all that goes into caring for a person, although I had taken care, with home help, of my husband at home. I found the lunches delicious and the care and staff marvelous! Everywhere always lovely and clean. My husband is happy to be so well looked after in the care home. I teased the staff I would b emoving in. They said to take their holidays! I can be difficult you see!"
V Scarehome.co.uk rating: 4.33 out of 5
"I visit my friend every week. The home is always clean and fresh. Staff are all friendly. Generally, all looks very comfortable. I would highly recommend the home to anybody."
D Fcarehome.co.uk rating: 5 out of 5
"I feel there should be more staff, day and night. I am a frequent visitor and see the need for more staff when residents are upset and distressed or wandering. The activity room is an excellent facility, not being utilised because of a lack of staff. It should be a place to go for residents, for a change of scenery, or quiet time or nice music. There definitely needs to be more daily music. The bath needs replacing, residents need to be able to bath at least once a week, not working hardly from August 2019 to present. The new management team give me confidence things will improve."
Jane Hcarehome.co.uk rating: 3.17 out of 5
"The care home provided a 90th birthday celebration for my Aunt's birthday. We were given use of the activities room, buffet and cake."
S Mcarehome.co.uk rating: 4 out of 5
"Provided a room and a lovely buffet for my Aunt's 90th Birthday Party - free of charge!"
K Fcarehome.co.uk rating: 4 out of 5
"A lovely home which is always warm and friendly. There is a good choice of food and activities on offer. It is also clean, spacious and tidy. Highly recommended Werrington Lodge."
J Acarehome.co.uk rating: 5 out of 5
"We came to celebrate my Auntie's 90th Birthday. I have to say the care home did her proud. They put on a lovely spread. The home itself was very clean, well maintained and looked after. Also, the staff were very friendly and helpful and the residents all looked nice and clean and well looked after."
Barry Kcarehome.co.uk rating: 5 out of 5
"Every time that I visit, which is very regularly at least weekly, I am so impressed with the care and concern staff display. I can say no higher recommendation than, when my turn comes I hope you have a vacancy for me. I wish to commend the two receptionist as exceptional."
Ian R carehome.co.uk rating: 4.67 out of 5
"I know when my turn comes I would be happy to be a resident here."
Ian Rcarehome.co.uk rating: 4.55 out of 5
"I have found all of the staff at all levels to be considerate, helpful, kind and knowledgeable. Again all staff seem to be there because they choose to be and not a case of 'this job until I get a better offer'. Quite happy and relieved that my mother is in the best possible place she could be."
H Dcarehome.co.uk rating: 4.75 out of 5
"My husband has been in Werrington Lodge Care Home for over 5 months. He was taken there at my request from hospital. I remember the senior carer comforting me as I was upset with him having to go into a nursing home as I couldn't cope anymore ( I had for 7 years). She said the staff care and they certainly do. Residents are cared for very well."
L Scarehome.co.uk rating: 4.08 out of 5
"I am very pleased with the service provided by Werrington Lodge. The staff have all treated my Father with kindness, respect and helped maintain his dignity. He has specific needs in terms of diet and physical complaints and, in my opinion, the staff have exceeded their duties in supporting my Father during this difficult time."
Richard Wcarehome.co.uk rating: 4.33 out of 5
"The home is well run, clean and friendly. Nothing is too much of a problem."
Lea Mcarehome.co.uk rating: 4.92 out of 5
"I am very pleased with the care given to my wife by the staff at Warrington Lodge."
Bryan Scarehome.co.uk rating: 4.83 out of 5
"My dad suffers with Lewy Body Dementia and many other health issues. The care he gets at Barchester Werrington Lodge is second to none. The carers are wonderful, they care for my dad so wonderfully. They really do care, it is so lovely to see. The nursing staff are excellent and very diligent to all my dad's medical needs. Any issues are always sorted immediately. First class care given by all. Management are wonderful and so, so caring. I really can't thank them all enough."
Bridgette Scarehome.co.uk rating: 5 out of 5
"What a breath of fresh air this home is after a bad experience in a previous home to find such a peaceful, calm and pleasant surroundings was a wish come true. From management staff to nursery carers and helpers all with such high standards. The food you couldn't ask for better, freshly baked biscuits in the afternoon who could ask for more. I thank my lucky stars that my husband was taken into their care. What a difference in him. Unbelievable. I thank you all from the bottom of my heart."
Jennifer Ccarehome.co.uk rating: 5 out of 5
"So far, the care my father has received from the nursing staff and carers has been fantastic - they all genuinely care for his welfare. This is the most important part for myself, providing confidence and reassurance during turbulent times. The staff are also excellent in communications with myself - us working together to ensure what's in my dads best interest."
Kevin Pcarehome.co.uk rating: 4.58 out of 5
"After leaving hospital my mother stayed for a four week respite period. She could not praise the care she received nor the staff highly enough, albeit at a stressful time for her."
Frances Wcarehome.co.uk rating: 4.58 out of 5
"My Mum has been at Werrington Lodge for 5 months and has always been looked after so well by the amazing team, led by the Manager. Mum is happy and content at all times. I cannot recommend Werrington Lodge highly enough."
Ian Mcarehome.co.uk rating: 4.75 out of 5
"My sister has been a resident from April 2017. She has settled well and is receiving good care. The staff do a wonderful job, especially the older more experienced, even though I wish there were more of them sometimes. They obviously love the residents."
J Ncarehome.co.uk rating: 4 out of 5
"Relaxed friendly atmosphere. Staff always helpful."
Shirley Ccarehome.co.uk rating: 4.36 out of 5
"My mum spent the last two weeks of her life at Werrington Lodge. The care she received was second to none. The staff were amazing and did everything they could to make her comfortable."
P Mcarehome.co.uk rating: 4.55 out of 5
"I find all the staff very helpful and nothing is too much trouble. Always willing to answer questions about my wife."
Ronald Hcarehome.co.uk rating: 4.92 out of 5
"I have been visiting my wife for a number of weeks so I have been able to observe the staff going about their daily work. I am very impressed with the care they provide, they are constantly checking to see if the patients are having the right amount of fluids and also regular to the toilet. I would definitely recommend this care home to anyone."
Kenneth Kcarehome.co.uk rating: 4.82 out of 5
"Staff always very helpful and welcoming and encouraged us to visit anytime. The management are helpful above and beyond expectations. The food is good, nursing care is good."
J Wcarehome.co.uk rating: 4.08 out of 5
"I was attracted to a poster displayed in my local Tesco inviting people who are lonely to visit. I went along and was warmly welcomed and was offered lunch. This was in June 2017. I have visited twice and made friends with both staff and residents. I cannot comment on the rooms etc. as I chat to the residents in the lounge and dining room and all appear happy and well looked after."
P Ccarehome.co.uk rating: 5 out of 5
"I have just spent two weeks in respite and have had the chance to observe the staff going about their daily work. I have nothing but admiration for the way they care for the residents both with skill and compassion. I would not hesitate to recommend this care home. The staff are a credit to both themselves and their profession."
Kenneth Kcarehome.co.uk rating: 4.5 out of 5
"On our visits we have always been met with friendly faces and the staff are very kind and helpful. A very clean and tidy home."
A Dcarehome.co.uk rating: 4 out of 5
"I find the staff very helpful. My wife's room is always spotlessly clean, her room looks out onto the gardens which are very nice as she can see the birds, she is bed ridden and spends all her time in bed. The food is very good, breakfast, lunch and dinner, tea and biscuits in the afternoon, myself included or other visitors. Reception very welcoming."
R Hcarehome.co.uk rating: 4.92 out of 5
"On each visit, I have found the staff caring and pleasant. Regularly checking on client and encouraging him to eat, drink, take medication etc. Personal hygiene and cleanliness is excellent. Client is encouraged to join in activities and if not possible, entertainment provided by choice of TV and bird feeds outside."
Lorriane Gcarehome.co.uk rating: 4.25 out of 5
"My wife has been a resident since June 2010 with advanced Alzheimers. She has always had first class treatment, management and staff are kind and always helpful."
John Lcarehome.co.uk rating: 5 out of 5
"It was a hard decision to put my husband in a home. Werrington Lodge has helped put my mind at ease. When I visit I feel like part of a family. My husband's dementia has got a lot worse, but the staff are caring and tolerant. Every one of the staff and managers fusses over me when I arrive."
M Kcarehome.co.uk rating: 5 out of 5
"The care home have been excellent with my father. The staff and managers always keep us informed of any treatments, doctor's visits etc. The food is fantastic, freshly made. All needs catered for."
Lyn Ncarehome.co.uk rating: 5 out of 5
My family and I would like to thank everyone at Werrington Lodge for their really kind and sensitive care of Keith during the short time he was with you. We feel that everyone went the extra mile in the way you cared for him

Read our brochure 'Life in our home. Providing care through coronavirus' for more information on how we're here to help you and your loved one.

Read brochure
Food & Nutrition
Activities & Events
Care & Facilities
What happens now?
Are you ready to discuss your individual care requirements? Pick up the phone and talk to us, book a visit to our care home or come and take a look around our facilities.
Care enquiries
New care enquiry phone lines are open 8am - 8pm
01733 823 070
All other calls
Our fees and contract
We want to be as transparent as possible about how we charge for the different services we provide as well as what's included in our contract. Please click the links below to find out more about our fees and contract.
View typical fees
View Our Contract
Useful downloads
Here to help you make the right decision about your care requirements.