Activities at our home
Our activities team are great at building the activities programme around the likes and interests of the people we care for. Ensuring that our social events offer fun and adventure is part of the ethos of our home; it's important that those we support can enjoy an active and social lifestyle. Of course, there will always be those who prefer peace and quiet, and in these instances, a cup of tea and a chat are always welcomed.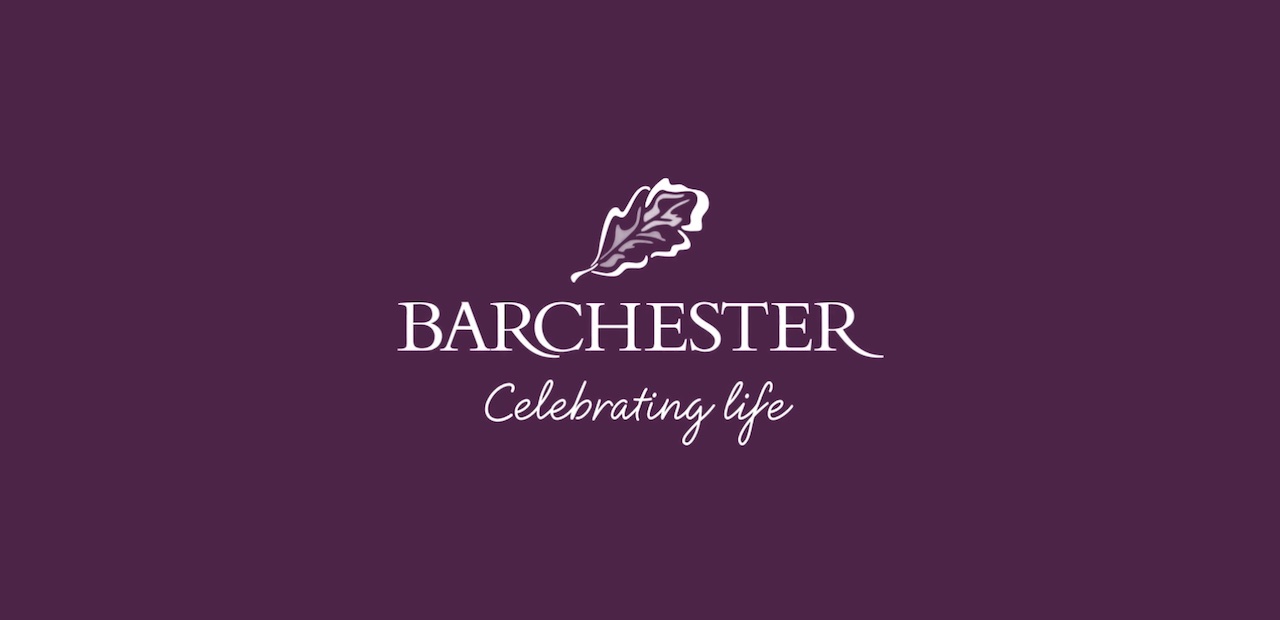 Watch our video on life enrichment in our homes.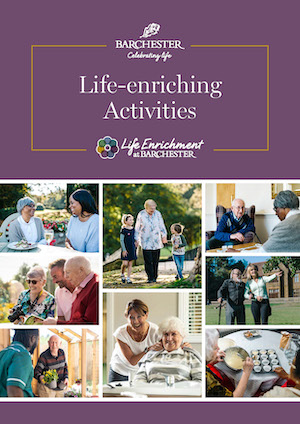 Read our brochure 'Life-enriching activities' for more information about life in our care homes.
Download brochure
Activities and Events Partnerships
As part of our bespoke life-enrichment programmes, we host a number of live virtual events in the home on a regular basis through a number of partnerships with places of interest and world class performance companies
Life at Springvale Court Care Home
London 'Herstory'
Residents across our services had a fantastic time joining Mandy Morrow for a virtual walking tour to learn about the 'Herstory' of Mayfair. The Mayfair of Nightingales may be long gone but it still holds a 20th century charm. Birthplace to the late Queen Elizabeth II, home to one of WWII's most decorated female war heroes and a tale of a wealthy Aristocrat and one of France's favourite designers.
We were delighted to take a walk down memory lane and discover stories from one of London's most iconic areas.  The experience was truly enjoyed by all.
National Ice Cream Day
Residents across our homes had a fantastic time during a special live virtual event in celebration on National Ice Cream Day. Wall's team took us on a great journey through history, sharing fascinating details about the brand since its launch in 1922. We learned about major innovations such as the introduction of Mr Whippy, Cornetto, Viennetta, Twister, and Carte d'Or.
Residents were treated to a sing-along to Cornetto classic ads, an interactive quiz about fun Wall's facts and best-of-all, an ice-cream tasting session. It was a delightful experience for everyone, especially our ice-cream lovers.
Dogs Trust
Residents across our homes had a fantastic time during a special live virtual event, led by Jennifer and Emily from Dogs Trust, the UK's largest dog welfare charity. Jennifer and Emily took us on a journey to discover the rich history of Dogs Trust and their facilities.
Using captivating video and photo footage, our residents were able to explore rehoming centres and learn more about the highest level of welfare offered there. It was a delightful experience for everyone, especially our dog lovers.
RAF Hendon
Across our services we had a lovely time joining Rhiannon Watkinson from the RAF Museum London for an interactive talk exploring the exciting and innovative aviation history of Hendon.
Our residents were able to learn about the first flights from the fields at Hendon, the creation of the London Aerodrome and Battle of Britain pilots who flew from RAF Hendon.
The talk also included photographic and film material from the Museum's archive. Residents across our homes had a fantastic time and we truly enjoyed the virtual experience.
Pets at the Palaces
Residents across our services had a delightful time during a special virtual sensory storytelling event, led by Art Historian Jon Sleigh from the Historic Royal Palaces.
Jon took us on a journey to discover some of the more unusual and unexpected inhabitants of the palaces and the Tower of London, sharing fascinating stories about the pets at the palaces.
Whilst enjoying the virtual experience, our residents were treated to hot beverages, delicious biscuits, berries and cakes.  It was a truly lovely time for all.
Mental health awareness week
Today we took time to talk about mental health and what it means to each of us. Some residents said it's a bad thing and some didn't quite know the answer. We then went on to explain how mental health is the condition of our psychological and emotional wellbeing and that it isn't always a bad thing. This then led us to talking about the stigmas around mental health…
We had some sheets to fill in which allowed us to think about our own feelings, this was extremely beneficial for our residents as they openly talked about their feelings with fellow peers, something which isn't always easy to do.
Upcoming events
Live Virtual Event: RAF Talk
A Celebration of African and Caribbean Stories from the RAF Museum
Explore the lives of incredible personnel and discover the first Black pilot who flew for Britain