What our families say: Sherwood Lodge Care Home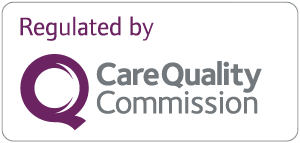 "This is definitely one of the best care homes in the area. My father has been a happy resident for over two years and has received the best of care from a brilliant team. Everyone is so helpful and professional and nothing is too much trouble. The residents were very well cared for throughout the covid times and families were kept well informed. The only reason I gave 4 stars instead of 5 is that the rooms are rather small for a wheelchair user and it is quite pricey but everything else is spot on. Highly recommended."
Andrea B
carehome.co.uk rating: 4.75 out of 5
"My elderly parents were residents for over 2-years. They had a lovely sunny double room and were happy whilst living there. They entered the home prior to Covid-19 and unfortunately, spent their platinum wedding anniversary under lockdown. However, the home celebrated with them, making a cake and a special meal so they didn't miss out. The staff cared for them as if they were part of their own family. There were plenty of activities for them to join in with, and if they didn't want to that was fine too. I would recommend this care home."
Lynn A
carehome.co.uk rating: 4.33 out of 5
"My Mother has been living at Sherwood Lodge for 6 years. It is a wonderful, clean and comfortable Care Home, run by the General Manager who has a real commitment to her job and has a great Team working with her. Her door is always open to listen to families' needs for their loved ones. Wonderful Carers who show a lot of compassion daily to my Mother and other residents. It is a very happy home, Carers enjoy their roles often with a lot of laughter. A regular programme of activities is held daily to engage the residents by the Activities Coordinator. Chefs home cooking and a Host running the Dining Room. Tea/coffee and cake lounge for visitors. Thanks to every member of the Team that makes Sherwood Lodge the Caring family that it is."
Angela W
carehome.co.uk rating: 5 out of 5
"My mum has been in Sherwood Lodge for nearly two years. She has progressed well and is very settled. She has benefitted from staff keeping an eye on what she eats and drinks so she is much healthier now. The staff are very caring and the home is very good at communicating with family."
J M
carehome.co.uk rating: 4 out of 5
"My mum went into Sherwood Lodge in January 2022 on a 6 week placement with a view to a permanent place. She is now a resident and seems happy and well looked after. The staff are lovely and very kind and empathic. It is a lovely welcoming home with lovely surroundings. The manager and her team work tirelessly and have got the residents through an outbreak of covid safely and reassuring. They go the extra mile to make it a happy home."
Christine M
carehome.co.uk rating: 5 out of 5
"My mother is very happy at Sherwood Lodge. She has been a resident for just over 2 years and all the staff constantly look after her with empathy, care and kindness. During Covid, I was allowed to see her regularly which helped greatly with her dementia. I am very pleased that I selected Sherwood Lodge for my mother and I would recommend the home to anyone looking for somewhere to look after a loved one."
Howard G
carehome.co.uk rating: 5 out of 5
"My mum went into the care home just before lockdown in 2020. I was so worried she would think we had just abandoned her. The care she got and continues to get has been wonderful, I cannot be more grateful to all the staff for all they do for my mum, in fact, I don't know what I would have done without their care. When I visited her last week she said "I much prefer this life here than the other" She is and looks well cared for."
Christine F
carehome.co.uk rating: 4.58 out of 5
"I cannot praise the staff enough for the wonderful care they give to my aunt. I am kept well informed about her needs both physical and emotional. I am always informed if she needs any extra medical support. The staff are all very approachable and so caring. I know I could not do what they do and they smile!! The home has been amazing in its response to Covid. As a relative, I have been kept abreast of all changing criteria and still visit when allowed. I cannot recommend the Sherwood Lodge Team enough. They go above and beyond what might be expected and I am so grateful my parents made this choice for my aunt. They are wonderful!"
J H
carehome.co.uk rating: 5 out of 5
"Sherwood Lodge is an absolutely fantastic care home with absolutely fantastic staff. The whole set-up is way beyond anything I expected. I would quite happily pay good money to stay there for a holiday! Should I ever need to move into a care home I hope that I end up there."
John E
carehome.co.uk rating: 5 out of 5
"The staff at Sherwood are exemplary. They show such care and love to the residents and relatives. My aunt was 100 this month and the staff ensured she had a wonderful time. The card they sent moved me to tears. I cannot thank them enough for all they do and for always keeping me in the loop before and during Covid. They are truly wonderful people and I thank them from the bottom of my heart."
J H
carehome.co.uk rating: 4.92 out of 5
"In short, I can honestly say that Barchester Sherwood Lodge is a wonderful place with wonderful and caring staff. I would be very happy to end up there. It is always a great pleasure to visit my mother who is a resident there."
John E
carehome.co.uk rating: 5 out of 5
"Mum has been at Sherwood Lodge for 18-months. She is happy and healthy, and despite lockdowns, etc has remained in good spirits. Her Alzheimers has not seemed to get worse, and she is complimentary about the staff. I find the staff good-humoured, kind and thoughtful. I am very satisfied that this is the best possible home I could have found for Mum."
Ruth B
carehome.co.uk rating: 5 out of 5
"Mum has now been at Sherwood Lodge for over 4 years, and despite some major changes made to staffing, and general running of the home in recent years, which was hard for Mum to adapt to at the time, but we now find an extremely well run establishment, headed by the Manager, and all her dedicated team. This dedication could not be made more apparent with the pressures experienced during the last 12 months with the Covid pandemic. Residents are respected and cared for to a high standard, and good communication is maintained should any issues occur. Barchester have been brilliant in keeping us updated on a regular basis, as to the current constant changing situations. Regular updates are also received from the home Manager. I have total confidence in the staff looking after Mum, and admire the way they go about the challenging tasks they face, in order to make Sherwood Lodge function to a high standard, and make it an attractive option to anyone looking at care for a loved one."
Barry C
carehome.co.uk rating: 4.67 out of 5
"Exceptionally caring and empathetic staff who go over and above to care for residents and to communicate with family. Would have no hesitation in recommending to other families looking for care for their loved ones."
Susan M
carehome.co.uk rating: 4.75 out of 5
"In March 2020, my wife was accepted into Sherwood Lodge from hospital. Aged 93, she had medical issues and also loss of mobility. The care from the first day was excellent. I miss her, but I am confident that she is being given the 24/7 loving care that I can no longer give. I also appreciate the ongoing support I have received from the Admin Staff. She has a pleasant en-suite room with a view. Visiting during the Covid Crisis has been restricted but the Staff's imaginative solutions have helped to ease the pain. My sincere thanks to all."
Gerard
carehome.co.uk rating: 4.58 out of 5
"My mother has been a resident at Sherwood Lodge for 15 months. It is a modern facility with nice rooms and views. The staff are caring and friendly. Before going into Sherwood Lodge my mother was in sheltered accommodation. She would not have survived had she not gone into Sherwood Lodge to receive round-the-clock care. I feel that my mother is now much safer than before."
John S
carehome.co.uk rating: 4.58 out of 5
"The Sherwood Lodge Care Home team supported us to admit my father-in-law days before the first lockdown in March 2020. It was a difficult decision to make for us all, but made all the easier by the empathetic and friendly staff. It is really clear that our relative is well looked after and cared for and the home takes a proactive approach to his medical needs. This really has been a comfort at a time when we have been unable to visit as often as we would have liked. The home is lovely, has a homely atmosphere, very clean and comfortable."
H C
carehome.co.uk rating: 4.58 out of 5
"Mum has been a resident for 12 months. Mum is 95 and has dementia. Throughout the pandemic, we have received regular updates on any virus cases and latterly testing regimes and vaccinations. FaceTime and window visits were available and now supplemented by a pod allowing safe indoor visits. Before lockdown open visiting was allowed. Staff at all levels really care about the residents and are available for updates on loved one's conditions by phone and pre-lockdown in person. There is a wide range of food on offer and regular programmes of activities. There are a variety of communal areas including a dining room and garden Mum's room is very bright, clean and safe. Would recommend Sherwood Lodge to you"
David H
carehome.co.uk rating: 5 out of 5
"My sister and I arranged to see Mum the day before her 90th birthday (her birthday being a Saturday). We were quickly greeted and escorted to the garden where mum was sat under an elegant gazebo. She had her hair done beautifully and was dressed smartly. In front of her was a cold drink, which unusually she drank during our visit. Throughout our visit, a member of staff was with us and the other visitor's gazebo which actually helped keep the conversation going."
Sally W
carehome.co.uk rating: 5 out of 5
"Mum has been living at Sherwood Lodge for just a few weeks now. It is amazing how well she has settled given that she had always been determined to stay in her own home, and that she wasn't able to have visitors for the first weeks. The staff are so involved and are attentive to residents. Mum has been made to feel welcome and really does feel like it is her home - she said straight away there was not one staff member she didn't think she would get on with, so yes Sherwood Lodge, you do choose your staff carefully! We are confident she is in good hands and will continue to be happy and safe at Sherwood Lodge. I would recommend it to anyone. Thank you to the manager and all your staff."
Sue W
carehome.co.uk rating: 5 out of 5
"Mum went into care in February 2020 just before lockdown. I was so worried she wouldn't understand why her family wasn't visiting but was reassured each time I rang that she was settling in well. When I had a garden visit about 3 weeks ago, I could see for myself how happy and settled she was! The staff have been absolutely amazing through this horrendous time and I can't thank them enough for all the care they have given. I would highly recommend this care home, it was recommended to me by a community carer, I am so happy seeing mum so happy and cared for."
Christine
carehome.co.uk rating: 4.17 out of 5
"My mother has lived at Sherwood Lodge for the past five years. I live in the USA and therefore need to be extremely comfortable that my mother is well taken care of as I can only visit her typically once a year. I can honestly say that the team at Sherwood Lodge have exceeded my expectations. They have been incredibly helpful and have taken excellent care of my mothers' needs. They also facilitate communication between us, printing off emails and pictures I send so that my mother can read them (she's not able to go online). Their response and communication during the recent COVID crisis is excellent. I wholeheartedly and unreservedly recommend Sherwood Lodge."
Rick P
carehome.co.uk rating: 5 out of 5
"My aunt was a resident at Sherwood Lodge for a few years. The manageress and staff demonstrated a caring and supportive approach to suit the needs of individual residents. I was always promptly updated if she was unwell and easily able to contact the manager or deputy or other staff for updates as I live a considerable distance from the home. The premises are set in well-maintained gardens and the building is really well maintained and clean. The home had a recent refurbishment and now has a lovely area for visitors to spend time with their relatives. It was more like visiting someone in their own home or taking them out to a hotel or cafe. The current manageress has a real commitment to her job and her team work together really well. Their professionalism and patience is excellent. During the recent challenging times, the dedication of all the staff has been outstanding and made a difficult and sad time easier. My aunt was definitely treated as a person, not just a resident."
Liz T
carehome.co.uk rating: 4.75 out of 5
"I live over two hundred miles from Sherwood Lodge. My mother is a resident there. During this particularly difficult time, with no visits permitted except for emergencies, the home has gone out of its way to ensure good, meaningful contact can be maintained throughout. This has been very important for both my own and my mother's wellbeing. My mother appears very content in this home."
Phil R
carehome.co.uk rating: 4.25 out of 5
"I moved my mother (aged 96 with dementia) into Sherwood in December 2019, having spent considerable time looking around many care homes around Preston. From the first time my mother and I met the staff at Sherwood, we were greeted with a friendly smile and a home from home environment. The general manager and her staff have constantly gone out of their way to ensure that my mother has received the best care and attention I could wish for. I am able to speak to, or Skype, my mother daily. When I ask her if she is happy and contented at Sherwood Lodge, without any prompting, her response is always a positive one. Words like "the staff are very kind", or "the food is lovely, I've enjoyed my tea", or "nothing is too much trouble". These words are very reassuring and reaffirm in my mind that I selected the right care home for my mother. I cannot praise the Sherwood Lodge staff enough for making my mother so happy and contented."
Howard G
carehome.co.uk rating: 5 out of 5
"In our time of need and prior to the care home staff have been outstanding not only with ourselves but on the passing of our dear friend. To not be able to be at the bedside was heartbreaking, but we felt assured that the staff became us, day and night, and we thank you from the bottom of our hearts."
D W
carehome.co.uk rating: 5 out of 5
"Sherwood Lodge is a wonderful care home with wonderful staff. I would only be too happy to stay there should I ever need to move into a care home. In fact, I would be happy to stay there for a holiday!"
John E
carehome.co.uk rating: 5 out of 5
"I would like to say how wonderful the Staff are at Sherwood Lodge. My Mother moved in just before Christmas and the whole experience of viewing and then moving in was made so easy. Since then I have been impressed by the caring professionalism and unfailing cheerfulness of all staff to both residents and family. My mother looks better than she has for years, is eating and drinking well and obviously happy. Thank you to you all."
Ruth W
carehome.co.uk rating: 4.33 out of 5
"My mum has recently spent five months at Sherwood Lodge after two stays in hospital last year, after which we decided she could not look after herself at her own home at that time. She has now moved back to her own home very recently. Sherwood Lodge is warm, well maintained and decorated, has a nice garden for residents, the food is good and plentiful, and has a nice lounge where visitors can meet residents if they don't wish to sit in a bedroom. The staff are, without exception, helpful and friendly, from the cleaners, through the junior carers, the seniors, the entertainment chap, to the management team. It feels like there is a good team spirit, and that the residents are at the centre of everyone's focus. The levels of patience we've seen from the staff with some difficult residents is exemplary. My mum was made to feel welcome from day one, and really had second thoughts about coming out and going home. I can thoroughly recommend Sherwood Lodge."
David Q
carehome.co.uk rating: 4.75 out of 5
"Review honest discussion of my Mum's care. All questions I asked were answered in detail. Gave me a good overview of her care. Any issues I speak directly to carers and this was acknowledged. The carers have a good understanding of my Mum's needs."
Frances F
carehome.co.uk rating: 4.55 out of 5
"Barchester Sherwood Lodge Care Home has seen great changes in the past 12 months, all to the better. Visible management is available. Staff are responsive and caring. Catering very good. Activities involving residents very good. Cleanliness is very good. On occasions needs more parking spaces."
P H
carehome.co.uk rating: 3.91 out of 5
"Like a happy family. Caring, loving. My Mum was happy there."
P W
carehome.co.uk rating: 5 out of 5
"My Mum, 101 years old, was assessed as needing 24-hour care, so I was advised to look for a suitable care home. After viewing several homes I finally found Sherwood Lodge. I visited without an appointment and was shown around the home. I was impressed with Sherwood Lodge from the moment I stepped through the door and I knew I had finally found my mum a new home. The Deputy Manager is just a perfect gentleman. He went out of his way to accommodate my mum and he has fulfilled all his promises to me and for that, I am very grateful. The manager should be very proud of her achievements in providing such a wonderful home for all the residents. All the staff are approachable, friendly and caring. The home is clean and fresh, bedrooms beautiful, choice of food is amazing, all meals cooked freshly on the premises, also a tea/coffee lounge for visitors. I can recommend Sherwood Lodge to anyone looking for a special home for their loved ones."
Janet M
carehome.co.uk rating: 5 out of 5
"Vast improvement on the previous regime. Staff attitude is good, friendly and polite and available when needed. Comments are made on the basis of a weekly visit over the last 4 years. If I could suggest any improvement, it would be for a visitors W/C."
Phyllis H
carehome.co.uk rating: 3.92 out of 5
"Pleasantly surprised by the home and staff. Excellent coffee lounge and gardens. It was equivalent to a 5-star hotel, the food and chefs were excellent."
Patricia R
carehome.co.uk rating: 4.75 out of 5
"We have been visiting our long term friend at Sherwood Lodge for the past three years. On each of our visits, we have always found the staff will go out of their way to help and always very cheerful and friendly. We are also very impressed with the high standard of cleanliness of Sherwood. If we ever needed to go into a home, it is hoped it would be up to the standard of Sherwood Lodge."
Alan B
carehome.co.uk rating: 5 out of 5
"I would like to thank the management and all the staff for the care they have provided for Dad, helping him to retain as much dignity as possible during his decline due to his Parkinsons condition. They all showed genuine caring and treated him with respect and understanding. They put effort into finding out about Dad's preferences and interests and getting to know him as an individual. We were made very welcome when we visited from a considerable distance away and felt that anything raised was acted upon by the new management. We have noticed considerable improvements in all aspects following their appointment and recruitment of new staff. We were very comforted by the care they provided to Dad during his final days and the warm welcome he received after his last discharge from hospital, as it was as if he was really coming home to them. The home is undergoing renovations which will further improve the rooms and facilities."
Shirley M
carehome.co.uk rating: 4.75 out of 5
"My Dad was cared for by the staff in Sherwood Lodge for 19 months. Initially, there were some issues due to bad management. However, this was recognised by Barchester Homes and a new management team installed. Since then the standard of care and attention to detail has been excellent. The staff are attentive to the needs of the residents and welcoming to visitors. There are lots of activities organised in which the residents can participate in and the quality of the food is also very good. Sadly dad passed away recently, but I know the staff were caring for him with love and kindness to the end."
Gillian M
carehome.co.uk rating: 4.67 out of 5
"Mum chose Sherwood Lodge Care Home after a visit in mid-November 2017. We moved her into an upstairs ensuite room later that month. Everyone was very supportive and helped her settle in. When a downstairs room became available Mum was able to change to that. Mum's memory deteriorated until the end in early December 2018. Sherwood Lodge Care Home always treated her with respect and dignity and we are grateful for the support she received which we could no longer provide ourselves. I normally accompanied Mum to hospital appointments but as and when necessary, Sherwood Lodge Care Home would support her at medical appointments. Sherwood Lodge Care Home had several changes of staff whilst Mum was resident. The latest manager and deputy manager are doing well in improving things for residents and their families. I always found them approachable and willing to change things if/as needed."
L M
carehome.co.uk rating: 4.25 out of 5
"As a first time for respite whilst Mum was in hospital. Sherwood Lodge were amazing from the first assessment to the last day. Every need was met, they all went above and beyond. The home manager is friendly and put us all at ease. They were fantastic. Will definitely use again if needed. Every member of staff was friendly and caring, nothing was too much trouble. Well done to the team and thank you for looking after him so well."
Toni E
carehome.co.uk rating: 4.92 out of 5
"My mum is very well cared for and with dignity and respect, the staff team are always on hand when needed you often hear them singing. The food is all fresh and lots of choice. There is a range of activities which even my mum has started to take part in. The management are present throughout the home and the standard has greatly improved."
Joan C
carehome.co.uk rating: 4.5 out of 5
"I am the husband of the person who resides in Sherwood Lodge and since the new management took over the responsibility of looking after this establishment and the sorting out of 'competent, caring staff', I feel that they deserve credit in such a short time of sorting out the care of all the residents. I am more than happy with the care of my wife (at least I feel I can relax when I leave her in capable hands as and when I am not there). It is only over 7 months since the management took over so I can see it will improve as time goes on."
James B
carehome.co.uk rating: 4.25 out of 5
"When my elderly lady was told she had to go into a care home, I was very worried about where she was going to go. I rang the manager at Sherwood Lodge to see if she could go there and I was over the moon when the manager said she would go and assess the service user. Once the assessment was done, the manager rang me to take my lady in. I was very happy because my auntie was a resident there and we could not have wished for better end of life care for my aunt. The staff and management could not do enough to give my aunt the loving care she needed. They were also very supportive to me and my family. We would always recommend Sherwood Lodge to be a home from home."
Amanda M
carehome.co.uk rating: 5 out of 5
"My aunt has been at Sherwood Lodge a number of years. She is always clean, tidy and has her hair done regularly. She is known to all staff. Her condition has altered over the years - both physically and mentally and yet standard of care has remained high. She is happy!"
J H
carehome.co.uk rating: 4.55 out of 5
"My mum has recently just moved into Sherwood lodge and I have to say it's the most beautiful and wonderful care home I could have ever picked. Looked at a few other care homes in Bamber bridge and around the Preston area, and Sherwood Lodge offered more from the meals they have to the atmosphere they have in the care home. Staff are always singing always jolly and always happy to go an extra mile. The management is always involved they spent some of their time talking to my mum and other residents in the afternoon. Overall I am very happy and I feel like I made a very good decision on putting mum here."
Katy B
carehome.co.uk rating: 4.83 out of 5
"My aunty now lives in Sherwood Lodge. The home management team are very supportive, staff are very good with my aunt and there is plenty going on around the home. The food is excellent and the home is very beautiful. Most of the time there is a lovely atmosphere around the home."
Amanda M
carehome.co.uk rating: 4.58 out of 5
"My mother is very happy living at Sherwood Lodge. She is well looked after and well fed. Since the new manager took over, the quality and standards at Sherwood Lodge have improved. He is very approachable and sorts any minor problems out swiftly. The staff are friendly and caring."
Debra N
carehome.co.uk rating: 3.83 out of 5
"The care home is well maintained and the gardens are lovely with good seating areas for the residents. The staff always seem overworked and stressed, perhaps more staff are required. It is very hard to get to speak to anyone about my mother as they are always so busy. The receptionist is most unhelpful, nothing is ever "her job". The financial side is chaos and we have been owed a large amount of money since October. We are always told it will take time to sort out. When we owe the home money it is expected to be paid within a week of the extras invoice."
Debra N
carehome.co.uk rating: 3.92 out of 5
"My husband is settled at Sherwood Lodge and I am satisfied with the care he is receiving. The care staff are all excellent and work over and above the call of duty for the individual residents. Along with others, my husband can be awkward and behave out of character, but the staff handle him with care and dignity. Individual needs are always recognised."
M B
carehome.co.uk rating: 4.25 out of 5
"Overall the care and services provided have to be considered better than good. My Mother has been resident here for more than 8 years which in itself is evidence of our satisfaction with the care given."
Geoff K
carehome.co.uk rating: 4.42 out of 5
"Sherwood Lodge is a lovely care home, with lovely caring and patient staff. My mother who has dementia has been a resident now for two years and always says, "it's a good place" which always makes us as a family reassured that she is happy and contented and in return we are happy and contented knowing she is being cared for in a lovely environment with kind staff who will go that extra mile. Food is cooked and presented to a very high nutritious standard and visitors can eat with their relative if required. The activities they provide are outstanding and stimulating and I wouldn't hesitate in choosing this home for another relative."
Pamela S
carehome.co.uk rating: 4.58 out of 5
"What can I say, the staff at Sherwood Lodge go far and beyond what they call "just doing our job". They are professional, caring and made Mum feel like she was at home. Sadly, Mum passed away this week, both my sister and I stayed with her at the Lodge for two days where they gave us a bed, fed us and gave us endless cups of tea and comfort. They gave mum the dignity she deserved and she was particularly fond of a senior carer (who came in on her day off to see mum as she was worried about her), she called her "my girl"and another male senior carer. They couldn't have done anymore and supported both my sister and myself throughout. They really go the extra mile. We will always be forever grateful for them helping us through a very difficult time it would have been much worse without them."
Paula S
carehome.co.uk rating: 5 out of 5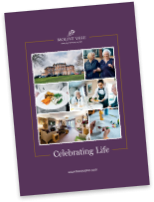 Read our brochure 'Providing great quality care and wellbeing' for more information on how we're here to help you and your loved one.
Read brochure
Food & Nutrition
Activities & Events
Care & Facilities
What happens now?
Are you ready to discuss your individual care requirements? Pick up the phone and talk to us, book a visit to our care home or come and take a look around our facilities.
Our fees and contract
We want to be as transparent as possible about how we charge for the different services we provide as well as what's included in our contract. Please click the links below to find out more about our fees and contract.
View typical fees
View Our Contract
Useful downloads
Here to help you make the right decision about your care requirements.
Frequently Asked Questions
What types of care does Sherwood Lodge Care Home offer?

Sherwood Lodge Care Home offers Residential care, Respite / Short stay.
163