What our families say: Plas-Y-Dderwen Care Home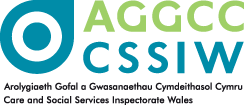 "The care and love shown to Dad by all staff members is wonderful. He couldn't be in a better place. Thank you."
Judi Fcarehome.co.uk rating: 4.58 out of 5
"We are very pleased with the care my father receives. The carers and staff are very professional and compassionate and treat residents with respect and good humour and as individuals. They are always friendly and communicative. We are kept up to date as my father's care needs develop. The communal areas and individual rooms being kept to a high standard of repair and cleanliness makes for a pleasant welcoming environment for residents and visitors."
Clive Mcarehome.co.uk rating: 4.67 out of 5
"Dad is very happy here, the staff are very caring and could not do more to make him feel at home and secure. Thank you."
Judi Fcarehome.co.uk rating: 5 out of 5
"Excellent care home. Staff are outstanding and go above and beyond for residents. My mother-in-law arrived in a very distressed state and thanks to the wonderful care provided she made significant progress. Highly recommended. A big thank you to all the staff on the Teifi unit."
Carolcarehome.co.uk rating: 4.58 out of 5
"We have to be thankful and hope that there will always be enough of you (the staff) to care for the aged and needy. The staff are doing for us all such an important job. What can be more important than caring for the old and infirm? Please tell this to the politicians!!! Thank you."
Rodney Tcarehome.co.uk rating: 4.75 out of 5
"The home is always very clean and tidy and all the staff are very friendly and helpful. They all seem to enjoy their work and really care for the patients. The food is very good and there are many activities arranged for the residents."
E B Jcarehome.co.uk rating: 4.75 out of 5
"Very pleased with Plas-Y-Dderwen Care Home. Would like to see more day trips for residents that are well enough to travel. Thanks"
C Wcarehome.co.uk rating: 4.75 out of 5
"The aspect of the home is very light, open and friendly. The staff are very helpful and answer all questions fully and honestly."
Elizabeth Rcarehome.co.uk rating: 4.42 out of 5
"I find the home very friendly and staff lovely. Viewed many homes and this one felt friendly on first impression."
Tina Acarehome.co.uk rating: 4.5 out of 5
"I thought you had to die before you went to heaven."
Eric Jcarehome.co.uk rating: 5 out of 5
"Very friendly and caring staff. Management always available to talk to. Unable to compare value for money as I am fully covered by the local health board."
Anthony Dehyer Acarehome.co.uk rating: 3.91 out of 5
"My Father is very happy in Plas-y-Dderwen. He is well cared for and always happy and content. The staff, without exception, are wonderful. They are very caring and professional at all times. The establishment is always clean and tidy. Everyone is treated with respect and dignity. The management is excellent and very hands-on. Well done Plas-y-Dderwen."
Sian Lcarehome.co.uk rating: 5 out of 5
"My 95-year-old Mother was placed in the care of Plas-y-Dderwen following a fall at her home and subsequent treatment in hospital. The care she received at the care home was more than adequate for her needs. All the staff took great pleasure in making sure her medical and physical needs were met until her passing at the end of May 2018."
J Hcarehome.co.uk rating: 4.42 out of 5
"My mother has been a resident in the home for nearly 7 years. Whilst there have been numerous changes and issues with management and support staff over this period, I am now very happy that with the current management, a different culture has evolved. I am extremely impressed with the open door policy and level of engagement that is now in place. When issues have been raised there has been an immediate response. This is impressive and very welcomed. I can not praise the staff any higher. I spend many hours at the home and can see for myself how much care and support is given to residents."
Neville Dcarehome.co.uk rating: 4.92 out of 5
"During my eight week stay in Plas-y-Dderwen I have been very well cared for by a friendly, polite team of carers, both day and night in Gwili Unit. Without exception, they have gone out of their way to provide me with a home from home. I will miss them all. The ethos for this caring, professional attitude, starts with the leadership from the manager who has been friendly and helpful from the outset. Our first meeting was in the hospital in April. I thank them all for what they have done."
M Tcarehome.co.uk rating: 4.64 out of 5
"Plas-y-Dderwen is home from home. It has a lovely homely atmosphere. The overall standard is excellent. The care and support to both residents and family and friends is carried out with kindness, dignity and empathy. There is always some form of activity going on and outings to go on. The residents are encouraged to take part, as are family and friends. The management side of things has always run smoothly and efficiently. Plas-y-Dderwen is our extended family. We have no hesitation to recommend it."
Linda Lcarehome.co.uk rating: 5 out of 5
"In reception there is filter coffee and homemade cakes that make for a warm welcome. My mother's unit was nicely decorated with an open plan kitchen/living room, large bedroom and en-suite bathroom always clean and well presented. The staff are very caring and nothing is too much trouble. They are patient and treat residents with dignity as if their lives really matter. They genuinely care about their jobs. The food always looks appealing."
David Mcarehome.co.uk rating: 5 out of 5
"I cannot put into words how impressed we were with the staff at Barchester Plas-y-Dderwen Care Home. They worked very hard to help us in a sad situation, they showed compassion, empathy and genuine care day and night to both the patient and family. The home is clean, bright, cheerful. Attention was paid to little details like ensuring the patient can see cards and flowers that have been sent. Rooms are clean, accessible and can be filled with personal belongings. Pets are also allowed to visit. Great dignity was given during end of life care and I honestly cannot thank the staff and the manager enough for the help they gave us. Thank you."
Nikkicarehome.co.uk rating: 4.58 out of 5
"My niece has been a resident of Plas-y-Dderwen for nearly 2 years and all I can do is praise every member of staff. The manager and all her team have been brilliant and my niece passed away last Friday in a caring environment."
Mary Jcarehome.co.uk rating: 5 out of 5
"Although my mother was only in the home for five months she thought of it as her home. The staff are all amazing all showing a high standard of care. Nothing was too much trouble for them. All the staff were pleasant and helpful and mum saw the manager or deputy on a daily basis. The home had high standards of care and cleanliness which were maintained each day. Mum didn't have a very good appetite. The staff all tried to encourage her with different foods and drinks. I would thoroughly recommend Plas Y Dderwen Care Home."
Anne Acarehome.co.uk rating: 4.92 out of 5
"My mother has been a resident at Barchester Plas-y-Dderwen Care Home for very nearly ten years, suffering from Alzheimer's. During this time, I have seen many changes in personnel but one thing that has been consistent has been the care and kindness shown to her by staff. She has always been treated with respect with regards to her dignity at all times. Nurses, carers, housekeeping staff all spare the time for a friendly chat. Although she is now unable to communicate verbally, every effort is made to understand her needs. All staff have always been friendly and welcoming to us as a family, always ready to listen to any concerns we may have and to give us support when needed. Many staff are welsh speaking."
H Kcarehome.co.uk rating: 4.5 out of 5
"All staff extremely helpful and attentive to my mother's needs and always available to explain and discuss my mother's condition. All areas are very clean and plenty of well tended outdoor space."
P Jcarehome.co.uk rating: 4.75 out of 5
"My mother has now been living at Plas-y-Dderwen for a year, within this time she has been treated with the utmost respect, treated with dignity at all times. The staff team do their utmost to meet my mother's needs in order to live a life she can enjoy. My mother is very happy and content at the home. Staff are very friendly in their approach not only to my mother but to us as a family, keeping me up to date with my mother's health. It's a well led and transparent home."
Kay Mcarehome.co.uk rating: 4.83 out of 5
"Mum was a resident at this care home for nearly four years. She was treated with respect and compassion by all members of staff. It is a well kept and well-resourced home with very competent, well qualified and experienced staff. The public areas are welcoming and homely with modern furniture and tea and coffee making facilities. This makes visiting a pleasant experience when coupled with the fact that all members of staff greet you warmly whenever you visit. The food is very good and the kitchen and dining areas are excellently maintained. The laundry facility is excellent with resident's clothes are being very well looked after. Rooms are light and airy and well kept. I do not have a single negative comment about this care home and the decision to have it as my mum's home for the last years of her life was one that this family will never regret."
Gwyneth Acarehome.co.uk rating: 5 out of 5
"This home delivers a high standard of care with exceptional professionalism whilst maintaining a homely environment. All staff are knowledgable and the manager has a presence and is accessible for a chat if needed. Lovely home and would highly recommend"
S Daviescarehome.co.uk rating: 5 out of 5
"I always consider it important to commend people on good service so on returning from my visit to Plas Y Dderwen where I was arranging the admittance of an elderly friend on behalf of her family I wanted to thank all the staff publicly for their sincere and professional reception. It is also important to note that I have been an independent financial adviser for over 35 years helping clients with Long Term Care needs on behalf of their families so I have visited many homes across the country covering all aspects of care needs so I hope this helps to qualify this review for anyone considering Plas Y Dderwen for their elderly loved ones. To further qualify my review I also spoke to the family of a resident who has been there for five years and they confirmed the home was now under the best management of that period so I hope they are all encouraged by my review and the comments of the family I met today."
David Fcarehome.co.uk rating: 5 out of 5
"My husband was admitted to Plas-y-Dderwen following a near-fatal stroke complicated by Parkinson's Disease, and needed a high level of care. At Plas-y-Dderwen we have found a level of care and genuine concern that we had not dreamed of :- the staff are respectful and genuinely compassionate, and very attentive to my husband's needs, and provide a very professional service. However, it is the personal touch which has meant so much : every member of staff seems to have a genuine interest in, and concern for, the residents, and my husband has been treated with the utmost respect and compassion by everyone. He now has his own Key Worker, which enhances the personal connection, and has begun to make some progress towards recovering his speech, and some mobility. I have also experienced a high level of concern and support for myself, and I do nit know how I would have coped without the help I received from everyone there. I cannot recommend Plas-y-Dderwen as highly as it deserves."
Jeannette Rcarehome.co.uk rating: 4.25 out of 5
What happens now?
Are you ready to discuss your individual care requirements? Pick up the phone and talk to us, book a visit to our care home or come and take a look around our facilities.
Care enquiries
New care enquiry phone lines are open 8am - 8pm
01267 853 002
All other calls
Useful downloads
Here to help you make the right decision about your care requirements.
149