What our families say: Plas-Y-Dderwen Care Home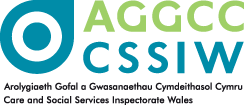 "Having previously visited a family friend at the home our family were delighted that there was space for our uncle. It made our day because we don't think there is another home that can match Plas. When you walk into the home (Covid permitting of course) it looks and smells fresh and clean. We were unable to physically visit our uncle for some time during the pandemic but this didn't stop us from communicating with him and we could see via our virtual calls that he was happy and well looked after. The staff have been amazing looking after everyone and it really feels a happy place for residents but staff as well. Our uncle doesn't think he's actually in a home, the last time I visited he remarked that he was enjoying living in this hotel and they even let him help with the gardening! What he was referring to was one of the activities that had been provided for residents. We cannot be happier and we would recommend Plas to anyone who's considering it."
G Ecarehome.co.uk rating: 5 out of 5
"On behalf of all the family (and we are big!) I would like to express our sincere thanks and congratulations to the manageress and every single member of staff for their dedication, support, love and devotion shown to residents, families and friends, particularly through these very difficult times. We do appreciate e that it has been a very difficult, stressful and very sad time, our hearts go out to you. We are truly grateful to everyone. Thank you so much. Keep up the good work."
L Lcarehome.co.uk rating: 4.67 out of 5
"My uncle has been a resident of Plas-Y-Dderwen for a long while now and I cannot speak highly enough about the staff's commitment to his and other residents wellbeing. It has been a while since we were able to visit due to Covid regulations but, the manager and her staff have been superb in keeping us updated on how our uncle is, plus we have been able to see him virtually on special calls arranged by the home. When I was allowed to visit again recently it was nice to see that the home was still as clean and welcoming as it always has been. In tough times the staff have obviously only had one thing on their minds and that is the resident's welfare and this was obvious from the stories my uncle told me of the activities he had been part of during the time we were not able to physically see him. I think his words were this is like home from home except I have plenty of friends and things to keep me occupied. High praise indeed from my uncle. We would highly recommend this home."
Richard Jcarehome.co.uk rating: 5 out of 5
"The staff team have been very supportive keeping me in contact with my auntie during the covid pandemic, they're always friendly and helpful. The manager is also very supportive and professional always putting the residents first. I am very thankful for you all going above and beyond."
Deborah Dcarehome.co.uk rating: 5 out of 5
"It's always a pleasure to visit Plas-y-Dderwen, the staff throughout the home are always very welcoming and the home is kept fresh and clean. Throughout this past year with covid-19 and such a drastic change in circumstances, the staff have been truly amazing. We've had regular updates with being unable to visit and have really felt involved. The support from the staff and management is impeccable."
Sally Rcarehome.co.uk rating: 5 out of 5
"From the day my father went into Plas-y-Dderwen, I have nothing but praise for the staff. Within the initial first two weeks, my father settled in as if he had been there for years. The staff are all very kind and respectful to him. Dad is always spotlessly clean and well-groomed. He is also well-fed and hydrated at all times. To see him as happy and contented as he is makes us as a family feel he is in the right place."
Wendy Bcarehome.co.uk rating: 4.83 out of 5
"Mother has improved greatly. She always appears in the photos on the website. The visiting pod is an excellent facility. We are always informed of any problems immediately. Would highly recommend."
Helen Pcarehome.co.uk rating: 4.33 out of 5
"Very impressed given the current climate."
Guy Dcarehome.co.uk rating: 4.33 out of 5
"Fantastic support at all times to all members of our family. The carer is very attentive towards Mum and always ensures she is content and warm in the pod. Staff on the unit are very professional and extremely caring and supportive."
Sharon Dcarehome.co.uk rating: 5 out of 5
"Very happy with his care and appearance. All is good."
Daniel Pcarehome.co.uk rating: 4.83 out of 5
"Staff friendly and helpful. Resident well turned out. Staff with a caring attitude, and seemed to have a genuine interest in the resident's background and interests, using the knowledge to try and encourage conversation."
Rhiancarehome.co.uk rating: 4 out of 5
"My husband was admitted to Plas y Dderwen from the hospital during the lockdown and consequently, I was unable to visit him in his new surroundings, which proved extremely stressful for me. The video link provided by an enthusiastic entertainment personnel, therefore, became my lifeline. I could see that my husband was well presented at all times, was gradually putting on weight and this reassured me that he was being well looked after. Admin and nursing staff were always most accommodating when I troubled them with frequent enquires and it was extremely pleasing to be able to build up a rapport with many staff members during garden visits. I very much look forward to the time when visits will again become possible."
E Ecarehome.co.uk rating: 4.92 out of 5
"Given the obvious challenges of the past few months the staff of Plas-Y-Dderwen have been nothing short of amazing. Their commitment and compassion has been such that we've felt there's actually been an improvement in my mother's mood and wellbeing. Thank you all."
James Kcarehome.co.uk rating: 5 out of 5
"My husband, having had a torrid experience in a previous care home, has been happy and contented in Plas-y-Dderwen since the moment he crossed the door. I cannot speak highly enough of all the staff. They are caring, professional, funny, innovative, enterprising and obviously take great pride in their work. A truly unique place of safety and care my precious husband who has dementia."
Grace Hcarehome.co.uk rating: 4.83 out of 5
"Amazing home, clean and fresh. Staff are always willing to help and friendly. The manager is full of life, very helpful and knowledgeable. They have a variety of activities and always put residents care and welfare first. A first-class home, which is highly recommended."
Rhys Dcarehome.co.uk rating: 5 out of 5
"The overall cost is very high. The number of "Extras" charged is annoying and unnecessary considering how high the overall fee is. Not always very good at keeping us informed about any problems or decisions. The staff and management are friendly. The activities for the residents is very good and creates a community feel, however, Mum is not able to take part."
Paul Rcarehome.co.uk rating: 3.33 out of 5
"In our experience, we can not praise the staff at the home enough. They all have been wonderful to our father. From the moment he entered the home in October, he was treated with great care. We have a great rapport with all the staff, management and carers as well as the nursing staff. The entertainment they provide in the home has made such a difference to our father; great stimulation to his mind."
Rob Gcarehome.co.uk rating: 5 out of 5
"The activities coordinator went above and beyond, lending my mother in law his own phone for us to be able to video call her. It was particularly nice during the lockdown, but actually will be useful going forward too as we live 6 hours away so visiting isn't easy. Sometimes we would be on the phone for nearly an hour so it was really very kind and thoughtful."
Cathy Gcarehome.co.uk rating: 3.83 out of 5
"My mother has been a resident for several years and I have nothing but praise for the care my mother has received in the home. Any changes in care are discussed with me first and the staff have always been considerate, open and honest. I have no reservations in recommending Plas y Dderwen and I have recommended Barchester to my extended family who have also been very happy with the care their parents have received."
Alan Scarehome.co.uk rating: 3.58 out of 5
"Well done, fantastic care home run by fully trained and enthusiastic staff. The management are full of energy and enthusiasm. They are always willing to help and offer the best advice available. They offer great activities and kind, caring staff. I can't fault the care received at the home. It's a very pleasant atmosphere and a clean, well run organised home. Fantastic value for money from the care provided. I highly recommend this home and it's a credit to the organisation. Five-star service."
Glenn Dcarehome.co.uk rating: 5 out of 5
"My mother has been a resident at Plas Y Dderwen, Towy unit, for several years and all of the staff have made both my mother and the family feel most welcome from the outset. The staff have cared for my mother with dignity and respect, have taken the time to be more than just her carers and have often gone beyond the call of duty. The resident's garden and the recent refurbishment provide a wonderful environment for both residents and their families alike and the activities staff also maintain the vital link between the residents and the local community which is so important. The staff should also be applauded for doing such an amazing job during the current pandemic. They have worked tirelessly to not only keep the home clear of the virus but also ensure that my mother and the family can keep in touch whilst the home is closed to visitors. I personally cannot thank the staff enough and consider ourselves very lucky to have found my mother a place at such a caring home."
Simon Ccarehome.co.uk rating: 5 out of 5
"We'd just like to thank all the dedicated staff and volunteers who are doing a fantastic job looking after the residents to keep them safe, happy and occupied during this very difficult time. Wishing everybody at Plas y Dderwen a continued safe and successful lockdown."
E Jcarehome.co.uk rating: 3.92 out of 5
"The staff go above and beyond in their care for residents. My father has been a resident for 18 months and in his own words, he is content and it is his home. He suffers from dementia and gets confused but even during this difficult time, with staff having to wear PPE at all times, he has never been distressed, which shows how well the staff are managing to keep everything as normal as possible with internal activities and events. We thank you so much knowing that you care for your residents as though they were members of your own families. Bless you all."
Judi Scarehome.co.uk rating: 5 out of 5
"My mother was a resident for a short while. During which she was cared for in a sensitive and professional manner. Communication between the home and family was excellent during these difficult days of lockdown. I appreciated the facility of video calls. It made all the difference to me, to see my mother as there was no visiting. The death of my mother was handled well and empathetically. My thanks to the staff involved."
Enid Ecarehome.co.uk rating: 4.25 out of 5
"I am really happy with the care my mother is receiving. All of the staff are doing a wonderful job keeping residents safe at this difficult time. Being able to have face to face contact through WhatsApp has been wonderful. Thank you so much!"
Shan Jcarehome.co.uk rating: 4 out of 5
"The staff at Plas-y-Ddweren always go above and beyond to support their residents. I have nothing but praise for the home and the care my grandfather receives. Since moving there he has gained a new lease of life and is back to the same character he was many years ago. We are very lucky to have found Plas-y-Ddweren. From the well thought out activities offered daily to the amazing food on offer alongside care and compassion from all of the staff makes the home a fantastic place for it's residents and those who visit. I can't praise it enough"
Rebecca Gcarehome.co.uk rating: 5 out of 5
"My father became a resident at Plas-y-Dderwen in September 2020. He had progressive Alzheimer's disease and is currently in the home. From the very first day of his acceptance into the home, my mother and I witnessed incredible professionalism, care, support and empathy from the staff and the manager. This extremely high level of care has continued, under the care of the current manager, her team and the staff. Particular immense thanks also need to be highlighted for the incredible care my father has received from the Gwili staff care team; my mother and I are overwhelmed by the level of care provided and also their treatment of us when we visit. Staff ensure at all times that my father is supported and well cared for; his condition is well managed at all times. They also listen to us and our views and show incredible respect for our feelings, especially during challenging times, they treat us so well. We receive such a welcome when we arrive and they work incredibly hard."
Lisa Pcarehome.co.uk rating: 5 out of 5
"My mother is a resident at Plas-y-Dderwen in Carmarthen. Whilst the last few weeks have been difficult I must praise the staff for the care and love they have shown towards my mother. Regular video links clearly show that she is comfortable and well looked after. I really can not thank them enough. They are all heroes. Da iawn pawb."
Nevillecarehome.co.uk rating: 5 out of 5
"At this difficult time we as a family want to thank Plas-y-Dderwen for all their amazing hard work and support. They not only take care of our most treasured possessions as their own family they also support families at difficult times. We are so blessed to have this fantastic centre as our extended family. They have gone above and beyond arranging video calls regularly so we can see our loved ones. Thank you for all your hard work. We are truly grateful to all the staff."
Tracy Acarehome.co.uk rating: 5 out of 5
"My Auntie has been at Plas-y-Dderwen for a number of years. Previously she was living on her own in a flat, and her health and general well being deteriorated and she needed to find a residential care home. It wasn't long after moving into at Plas-y-Dderwen that everything about her improved, she put on weight, felt happy and really enjoyed the interaction with staff and fellow residents. This has continued, and I am very happy with everything Plas-y-Dderwen has provided for her."
Mike Gcarehome.co.uk rating: 4.92 out of 5
"From the very first visit we loved this home. Mum has been looked after so well and the staff are all like family. If and when the time comes I would have no hesitation to book a room for myself. Thank you all so very much."
Debbie Acarehome.co.uk rating: 5 out of 5
"All staff are looking after our loved ones at this difficult time just as they always do. They are so caring and loving we cannot praise or thank them highly enough. Stay safe and well. I am clapping for you!"
Judicarehome.co.uk rating: 4.75 out of 5
"I am writing to thank the nurses, care assistants, cleaners and all support staff at Plas-Y-Dderwen, Towy unit, for caring so well for my dear wife. She has been suffering from MND (Motor Neurone Disease) for many years and now needs around the clock nursing care. I cannot speak more highly of the compassion, understanding and kindness they all show towards my wife and fellow residents. We as a family are all so very grateful for their kindness and dedication, especially in these challenging and strange times we find ourselves in now. Without your wonderful care and attention you are delivering to my wife, she simply would not be able to get through each day as she does, with a big smile and a thumbs-up signal. Stay safe, Stay Strong, look forward to the day we all meet again."
Geoffrey Tcarehome.co.uk rating: 4.5 out of 5
"The care and love shown to Dad by all staff members is wonderful. He couldn't be in a better place. Thank you."
Judi Fcarehome.co.uk rating: 4.58 out of 5
"We are very pleased with the care my father receives. The carers and staff are very professional and compassionate and treat residents with respect and good humour and as individuals. They are always friendly and communicative. We are kept up to date as my father's care needs develop. The communal areas and individual rooms being kept to a high standard of repair and cleanliness makes for a pleasant welcoming environment for residents and visitors."
Clive Mcarehome.co.uk rating: 4.67 out of 5
"Dad is very happy here, the staff are very caring and could not do more to make him feel at home and secure. Thank you."
Judi Fcarehome.co.uk rating: 5 out of 5
"Excellent care home. Staff are outstanding and go above and beyond for residents. My mother-in-law arrived in a very distressed state and thanks to the wonderful care provided she made significant progress. Highly recommended. A big thank you to all the staff on the Teifi unit."
Carolcarehome.co.uk rating: 4.58 out of 5
"We have to be thankful and hope that there will always be enough of you (the staff) to care for the aged and needy. The staff are doing for us all such an important job. What can be more important than caring for the old and infirm? Please tell this to the politicians!!! Thank you."
Rodney Tcarehome.co.uk rating: 4.75 out of 5
"The home is always very clean and tidy and all the staff are very friendly and helpful. They all seem to enjoy their work and really care for the patients. The food is very good and there are many activities arranged for the residents."
E B Jcarehome.co.uk rating: 4.75 out of 5
"Very pleased with Plas-Y-Dderwen Care Home. Would like to see more day trips for residents that are well enough to travel. Thanks"
C Wcarehome.co.uk rating: 4.75 out of 5
"The aspect of the home is very light, open and friendly. The staff are very helpful and answer all questions fully and honestly."
Elizabeth Rcarehome.co.uk rating: 4.42 out of 5
"I find the home very friendly and staff lovely. Viewed many homes and this one felt friendly on first impression."
Tina Acarehome.co.uk rating: 4.5 out of 5
"I thought you had to die before you went to heaven."
Eric Jcarehome.co.uk rating: 5 out of 5
"My Father is very happy in Plas-y-Dderwen. He is well cared for and always happy and content. The staff, without exception, are wonderful. They are very caring and professional at all times. The establishment is always clean and tidy. Everyone is treated with respect and dignity. The management is excellent and very hands-on. Well done Plas-y-Dderwen."
Sian Lcarehome.co.uk rating: 5 out of 5
"Very friendly and caring staff. Management always available to talk to. Unable to compare value for money as I am fully covered by the local health board."
Anthony Dehyer Acarehome.co.uk rating: 3.91 out of 5
"My 95-year-old Mother was placed in the care of Plas-y-Dderwen following a fall at her home and subsequent treatment in hospital. The care she received at the care home was more than adequate for her needs. All the staff took great pleasure in making sure her medical and physical needs were met until her passing at the end of May 2018."
J Hcarehome.co.uk rating: 4.42 out of 5
"My mother has been a resident in the home for nearly 7 years. Whilst there have been numerous changes and issues with management and support staff over this period, I am now very happy that with the current management, a different culture has evolved. I am extremely impressed with the open door policy and level of engagement that is now in place. When issues have been raised there has been an immediate response. This is impressive and very welcomed. I can not praise the staff any higher. I spend many hours at the home and can see for myself how much care and support is given to residents."
Neville Dcarehome.co.uk rating: 4.92 out of 5
"During my eight week stay in Plas-y-Dderwen I have been very well cared for by a friendly, polite team of carers, both day and night in Gwili Unit. Without exception, they have gone out of their way to provide me with a home from home. I will miss them all. The ethos for this caring, professional attitude, starts with the leadership from the manager who has been friendly and helpful from the outset. Our first meeting was in the hospital in April. I thank them all for what they have done."
M Tcarehome.co.uk rating: 4.64 out of 5
"Plas-y-Dderwen is home from home. It has a lovely homely atmosphere. The overall standard is excellent. The care and support to both residents and family and friends is carried out with kindness, dignity and empathy. There is always some form of activity going on and outings to go on. The residents are encouraged to take part, as are family and friends. The management side of things has always run smoothly and efficiently. Plas-y-Dderwen is our extended family. We have no hesitation to recommend it."
Linda Lcarehome.co.uk rating: 5 out of 5
"In reception there is filter coffee and homemade cakes that make for a warm welcome. My mother's unit was nicely decorated with an open plan kitchen/living room, large bedroom and en-suite bathroom always clean and well presented. The staff are very caring and nothing is too much trouble. They are patient and treat residents with dignity as if their lives really matter. They genuinely care about their jobs. The food always looks appealing."
David Mcarehome.co.uk rating: 5 out of 5
"I cannot put into words how impressed we were with the staff at Barchester Plas-y-Dderwen Care Home. They worked very hard to help us in a sad situation, they showed compassion, empathy and genuine care day and night to both the patient and family. The home is clean, bright, cheerful. Attention was paid to little details like ensuring the patient can see cards and flowers that have been sent. Rooms are clean, accessible and can be filled with personal belongings. Pets are also allowed to visit. Great dignity was given during end of life care and I honestly cannot thank the staff and the manager enough for the help they gave us. Thank you."
Nikkicarehome.co.uk rating: 4.58 out of 5
"My niece has been a resident of Plas-y-Dderwen for nearly 2 years and all I can do is praise every member of staff. The manager and all her team have been brilliant and my niece passed away last Friday in a caring environment."
Mary Jcarehome.co.uk rating: 5 out of 5
"Although my mother was only in the home for five months she thought of it as her home. The staff are all amazing all showing a high standard of care. Nothing was too much trouble for them. All the staff were pleasant and helpful and mum saw the manager or deputy on a daily basis. The home had high standards of care and cleanliness which were maintained each day. Mum didn't have a very good appetite. The staff all tried to encourage her with different foods and drinks. I would thoroughly recommend Plas Y Dderwen Care Home."
Anne Acarehome.co.uk rating: 4.92 out of 5
"My mother has been a resident at Barchester Plas-y-Dderwen Care Home for very nearly ten years, suffering from Alzheimer's. During this time, I have seen many changes in personnel but one thing that has been consistent has been the care and kindness shown to her by staff. She has always been treated with respect with regards to her dignity at all times. Nurses, carers, housekeeping staff all spare the time for a friendly chat. Although she is now unable to communicate verbally, every effort is made to understand her needs. All staff have always been friendly and welcoming to us as a family, always ready to listen to any concerns we may have and to give us support when needed. Many staff are welsh speaking."
H Kcarehome.co.uk rating: 4.5 out of 5
"All staff extremely helpful and attentive to my mother's needs and always available to explain and discuss my mother's condition. All areas are very clean and plenty of well tended outdoor space."
P Jcarehome.co.uk rating: 4.75 out of 5
"My mother has now been living at Plas-y-Dderwen for a year, within this time she has been treated with the utmost respect, treated with dignity at all times. The staff team do their utmost to meet my mother's needs in order to live a life she can enjoy. My mother is very happy and content at the home. Staff are very friendly in their approach not only to my mother but to us as a family, keeping me up to date with my mother's health. It's a well led and transparent home."
Kay Mcarehome.co.uk rating: 4.83 out of 5
"Mum was a resident at this care home for nearly four years. She was treated with respect and compassion by all members of staff. It is a well kept and well-resourced home with very competent, well qualified and experienced staff. The public areas are welcoming and homely with modern furniture and tea and coffee making facilities. This makes visiting a pleasant experience when coupled with the fact that all members of staff greet you warmly whenever you visit. The food is very good and the kitchen and dining areas are excellently maintained. The laundry facility is excellent with resident's clothes are being very well looked after. Rooms are light and airy and well kept. I do not have a single negative comment about this care home and the decision to have it as my mum's home for the last years of her life was one that this family will never regret."
Gwyneth Acarehome.co.uk rating: 5 out of 5
"This home delivers a high standard of care with exceptional professionalism whilst maintaining a homely environment. All staff are knowledgable and the manager has a presence and is accessible for a chat if needed. Lovely home and would highly recommend"
S Daviescarehome.co.uk rating: 5 out of 5
"I always consider it important to commend people on good service so on returning from my visit to Plas Y Dderwen where I was arranging the admittance of an elderly friend on behalf of her family I wanted to thank all the staff publicly for their sincere and professional reception. It is also important to note that I have been an independent financial adviser for over 35 years helping clients with Long Term Care needs on behalf of their families so I have visited many homes across the country covering all aspects of care needs so I hope this helps to qualify this review for anyone considering Plas Y Dderwen for their elderly loved ones. To further qualify my review I also spoke to the family of a resident who has been there for five years and they confirmed the home was now under the best management of that period so I hope they are all encouraged by my review and the comments of the family I met today."
David Fcarehome.co.uk rating: 5 out of 5
"My husband was admitted to Plas-y-Dderwen following a near-fatal stroke complicated by Parkinson's Disease, and needed a high level of care. At Plas-y-Dderwen we have found a level of care and genuine concern that we had not dreamed of :- the staff are respectful and genuinely compassionate, and very attentive to my husband's needs, and provide a very professional service. However, it is the personal touch which has meant so much : every member of staff seems to have a genuine interest in, and concern for, the residents, and my husband has been treated with the utmost respect and compassion by everyone. He now has his own Key Worker, which enhances the personal connection, and has begun to make some progress towards recovering his speech, and some mobility. I have also experienced a high level of concern and support for myself, and I do nit know how I would have coped without the help I received from everyone there. I cannot recommend Plas-y-Dderwen as highly as it deserves."
Jeannette Rcarehome.co.uk rating: 4.25 out of 5

Read our brochure 'Life in our home. Providing care through coronavirus' for more information on how we're here to help you and your loved one.

Read brochure
Food & Nutrition
Activities & Events
Care & Facilities
What happens now?
Are you ready to discuss your individual care requirements? Pick up the phone and talk to us, book a visit to our care home or come and take a look around our facilities.
Care enquiries
New care enquiry phone lines are open 8am - 8pm
01267 853 002
All other calls
Our fees and contract
We want to be as transparent as possible about how we charge for the different services we provide as well as what's included in our contract. Please click the links below to find out more about our fees and contract.
View typical fees
View Our Contract
Useful downloads
Here to help you make the right decision about your care requirements.
149