Reviews for Ouse View Care Home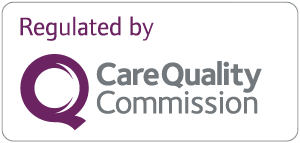 What our families say on carehome.co.uk
"I chose this care home for my mother as I was moving her from another location. As soon as I walked in the atmosphere struck me as a lovely home and the staff was friendly and helpful. It continues to be a friendly and caring environment."
Joanne E
carehome.co.uk rating: 5.00 out of 5
"I've been very impressed by the quality of my friend's accommodation and the wonderful care she receives. The staff are all very friendly and helpful. Just great!"
J S
carehome.co.uk rating: 5.00 out of 5
"My mother is spending a couple of months having respite after a replacement shoulder operation. She is very pleased with both the standard of accommodation and the staff. If she has had any issues then they have been addressed quickly and to her satisfaction. She is enjoying her stay and I am happy that she is in a very clean and safe environment with activities and helpful staff. We would both recommend Ouse View Care Home to others."
N S
carehome.co.uk rating: 4.75 out of 5
"My mum has settled in extremely well and that is down to the warm welcome from all the staff. We are extremely happy with the service, care and accommodation here at Ouse View Care Home and my mum often refers to this place as a five-star luxury hotel."
Caroline B
carehome.co.uk rating: 5.00 out of 5
"I have no complaints, everyone is very nice and caring."
June S
carehome.co.uk rating: 5.00 out of 5
"My mother who is 102 years of age lived alone in sheltered housing after having a fall in her flat. Mum decided she would like to go into Ouse View Care Home as a permanent resident. The care she receives is outstanding and she is very happy. The staff cannot do enough for her, and both my husband and I think she is lucky to have found such a wonderful home. Mum sadly had another fall and has broken her left wrist, but we are seeing only the extra care and support with great kindness."
Aileen M
carehome.co.uk rating: 5.00 out of 5
"Extremely comfortable, safe environment with kind, efficient and caring staff. Full range of activities to suit all tastes. Food is varied and plentiful. The level of cleanliness is extremely high. The whole atmosphere is pleasant and calming. High level of support provided when needed. Overall, beautiful place to reside."
S F
carehome.co.uk rating: 5.00 out of 5
"Extremely delighted with the organisation, in view of my idea of not knowing what to expect."
D S
carehome.co.uk rating: 4.75 out of 5
"A plush residential dementia home but I would not class what they provide as care. It is transactional, a means for Barchester to turn a profit with challenges quickly passed onto the family. Alarm bells should have started to ring during the first meeting when the focus was on the finances and contract. Efforts to offer information about Mum were met with 'it won't be anything we haven't seen before' – a reassuring veneer to an institutional approach to care. Despite the tense period of 'probation', Mum settled and we learned to accept the stiff, formal approach of the staff. Communication was poor, little information was provided except when it was bad news and then we were quickly made aware. The final straw was Ouse View informing us that they would be evicting Mum while she was in hospital, leaving her with nowhere to go. Ouse View is a wonderfully appointed home that provides a façade of care across a narrow band of acceptable residents. I would not recommend it."
Clare F
carehome.co.uk rating: 3.08 out of 5
"I was very happy with the care my mother received during the two weeks of respite at Ouse View. She was apprehensive about staying there, but she loved it. The care was excellent; the staff were brilliant and so welcoming. The food was exceptional, with plenty of variety. There was a very good entertainment programme."
Jane W
carehome.co.uk rating: 4.92 out of 5
"My introduction to the Ouse View Care Home was instructed by m choice of care after my hip operation was approved. My items for use had already been taken to the care home for my short break. The care I received on entry to the care home was excellent. I found it a friendly place and I was introduced to several nurses which I found difficult to identify visually. Also Celiac I need special food, to which the chef responded with care. These were also important items for me to access and the quality of the standard of this care home."
J H
carehome.co.uk rating: 4.75 out of 5
"Having been a Lift Inspector for 27 years, before my retirement, I have visited 100's of installations in care homes and private hospitals nationwide. Ouse View is the most impressive care facility I have encountered. I cannot fault part of this establishment, which has superior standards throughout. All the staff go about the duties, with impeccable professional standards, and without doubt, Ouse View continues to maintain levels of care that are worthy of being one of Barchesters leading care providers."
G L
carehome.co.uk rating: 4.58 out of 5
"Ouse View is the best, nothing is too much trouble, the staff treat the residents with respect as if they were part of their own family. There is always something for the residents to do if they want to take part."
S L
carehome.co.uk rating: 5 out of 5
"I am extremely impressed by the level of service and friendliness of the staff. My mum has improved significantly since she became a resident two months ago."
A T
carehome.co.uk rating: 5 out of 5
"My mother spent 5 weeks at Ouse View following a hospital admission. It's an impressive place, but much more importantly, the staff took great care of my mum and of our whole family. They took time to get to know us, were understanding when things were difficult, and showed us care in the best sense. I was also impressed that they always answered the phone and tried their best to sort out any queries. My mum has now had to transfer to another home that can better meet her particular needs. Ouse View went out of their way to support us with this, offering help and flexibility at every stage of the process. Thank you all."
Deborah C
carehome.co.uk rating: 4.42 out of 5
"My mother had a two week stay at Ouse View and the experience for her was just wonderful. Cannot thank the team enough for their care and attention towards my mother. The facility gives me total peace of mind when I go away that my mother is cared for in a 'home from home' situation. Thank you."
Janis K
carehome.co.uk rating: 5 out of 5
"We have had excellent service during my fathers stay at Ouse View. He settled in really well."
Sue L
carehome.co.uk rating: 5 out of 5
"The overall service, quality and respectful way my mother is looked after in a secure, caring manner, gives me peace of mind that she is in the best place for a better, healthier, quality of life."
Carol E
carehome.co.uk rating: 4.5 out of 5
"I rang the home asking about respite for my father, the manager rang me back within 10 mins. Extremely helpful and couldn't do enough for us. Upon visiting the home it is the best home I have visited. When we brought Dad here both my sister and myself felt at ease that he would be well looked after. The whole of the staff that we have come across is fantastic and I have already recommended our view. Thank you."
Brian M
carehome.co.uk rating: 5 out of 5
"A very enjoyable stay excellently looked after. It's like a first-class hotel. I could not find fault with anything, Excellent food and if I did not fancy anything on the menu something else was supplied and I really appreciated this."
E W
carehome.co.uk rating: 5 out of 5
"My mother was the first resident to move into Ouse View, which we selected because she knew some of the carers from her previous care home. We were concerned about how the move might work out but everything has worked really well. The ratio of staff to residents is excellent, the staff are friendly and enthusiastic and as might be expected in a new home the facilities are excellent. The only downside is the inability to visit but we know that she is being looked after by caring people and is flourishing. Thank you."
David B
carehome.co.uk rating: 4.58 out of 5
"From my first contact with Ouse View, I have nothing but praise for the people I've dealt with. It has been a trying time, negotiating local Covid-19 restrictions, but they couldn't have been more helpful in supporting me in arranging Mum's move from a care home where she hadn't settled. And since Mum moved in, the transformation in her has been amazing. She settled in immediately and has received the very best of care in all respects. Most importantly, she is engaged and cheerful. In her own words "I feel that people are interested in me - this was a good move". After months of worry, I feel I can now relax, knowing that Mum is not only safe, but happy too! Fabulous people, putting residents' happiness first - you can't ask more than that when you're trusting others to care for that very special person. Everyone has been so kind - to me as well as Mum - but I can't close without special thanks to the Home Services Adviser, Activities Coordinator, Deputy Manager and General Manager."
Linda Donnelly
carehome.co.uk rating: 4.92 out of 5
"We were very fortunate that the Ouse View Care Home had just opened when it became apparent that our mum needed full time residential care. The facilities are excellent, the staff are highly professional and we feel very confident that our Mum is being well cared for. Although the care home is beautifully appointed throughout, it's the staff that are the most important factor in providing a safe and fulfilling environment. Everyone I've encountered at Ouse View seems totally committed to providing the best care possible to the residents which is truly uplifting. These are uncertain times and the pressures on care homes are well documented, but Barchester homes have introduced clear policies aimed at protecting their residents. As of November they have introduced a new safe way of visiting loved ones and I'm looking forward to my first indoor visit to see my mum this week!"
Nigel B
carehome.co.uk rating: 5 out of 5
"I wouldn't hesitate to recommend Ouse View Care Home to anyone seeking a new home for their loved one. The staff clearly have the comfort, health, dignity and wellbeing of all their residents at heart and it's hugely reassuring to know that Mum is being taken such good care of. Ouse View is clean, beautifully furnished and decorated to a high standard and the ambience is warm and welcoming. Communal areas are light and airy and the bedrooms spacious and well laid out. There's a wide selection of activities for the residents to enjoy and it's evident that Mum is really benefitting from the opportunity for social interaction that these provide. Ouse View has been quick to adapt a room for safe indoor visits and in between these visits, the staff are more than happy to accommodate regular Skype calls to ensure that regular contact with Mum is maintained. We're immensely grateful to all the staff for supporting us with Mum's recent move to Ouse View and for helping her to settle in."
Helen K
carehome.co.uk rating: 5 out of 5
"Having lived for four years as a full-time carer for a relative, the future care for the medical, social and mental needs of my relative is of the utmost importance and priority. Finding the right provider to fulfil these requirements is my responsibility and to make the right choice for the right reasons, not an easy decision. I have put my trust and faith in Ouse View to be able to provide the quality of standard of care equal and above the standard of what I was able to sustain at home and believe they are fulfiling it."
Carol E
carehome.co.uk rating: 4.92 out of 5
"From our first point of contact, the managers and staff were very understanding of our needs, very obliging, caring and very professional in their overall approach. Every question put to the staff was answered with empathy and politeness, and they were totally focussed on delivering a very good care package that we required. Nothing seemed too much for them to assist in. The care that we subsequently received was nothing less than wonderful and absolutely first-class."
Stuart B
carehome.co.uk rating: 4.58 out of 5
Useful Guides and Information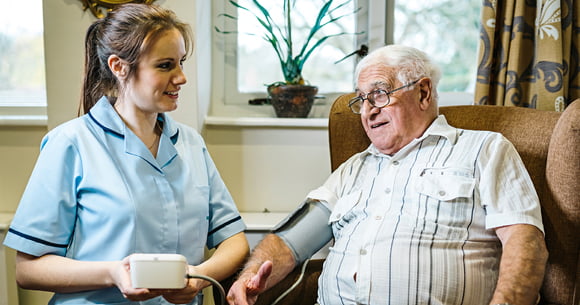 Care & Facilities
Our facilities are designed to the highest standards and the care we provide is delivered by passionate and highly-trained professionals.
Find out more about our care and facilities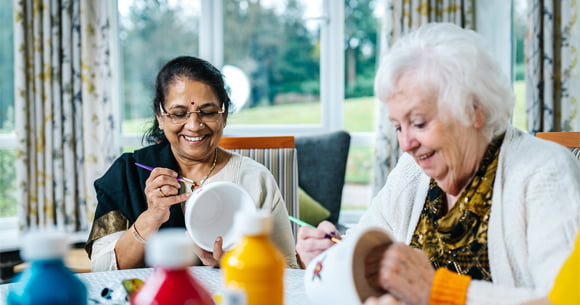 Activities & Events
Our activities programme is planned with individual tastes in mind, and residents always have the opportunity to try new and exciting things.
Find out more about our activities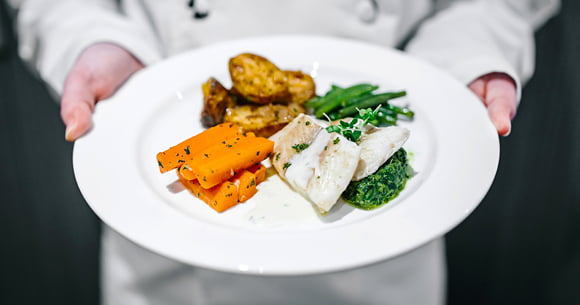 Food & Nutrition
We offer a constantly evolving menu that caters to the tastes and dietary requirements of those we support.
Find out more about our food & nutrition
Your next steps to finding care
Our team are here to help you when you are ready to talk about the care and support you need. Please call our team to arrange a visit and come and take a look around our home.
Call our team
Call our team for more information about our care home and to arrange a visit. Phone lines are open Monday to Friday from 9am – 6pm and on Saturday from 9am-5pm.
Send a message
We'll be happy to answer your questions about the next steps for moving into our care home. Send us a message online
Contact us
Download a brochure
Download our brochure to find out more about life in our care home
Download brochure
Care Home and Company Awards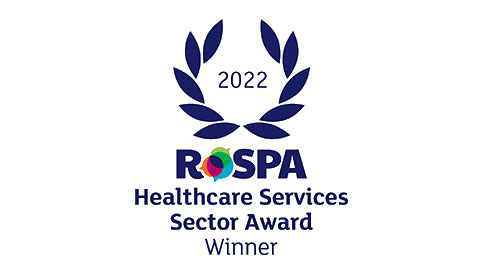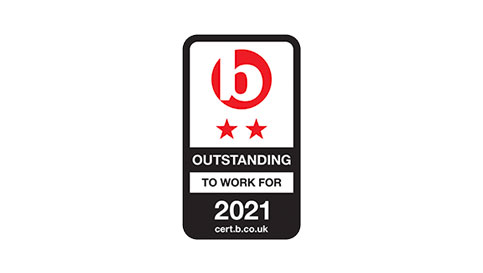 Frequently Asked Questions
What types of care does Ouse View Care Home offer?

Ouse View Care Home offers Residential care, Dementia care, Respite / Short stay.
43648