What our families say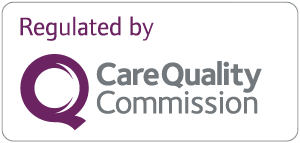 <p>"My father was a resident for 7 months. A difficult individual dealt with extremely well by the staff. Occasional issues always addressed well by staff. Very complex medical issues were always recognised and staff always looked for new solutions. My father was very withdrawn when he entered the home but the activities team never gave up on him and succeeded in getting him involved in activities. Management is always happy to address any queries and demonstrated a clear commitment to moving from a 'care home' culture to a 'hotel' feeling."</p><p><strong>K C</strong><br />carehome.co.uk rating: 4.67 out of 5</p>
"My Dad came to Orchard House after being in another care home. The level of care here is amazing and he is treated fairly and with respect. The staff are lovely!"
C C carehome.co.uk rating: 4.67 out of 5
"I am the wife of a resident who was here. It was a difficult end of life journey for him and me but we both found great support, love and care through all our difficult days. My husband was always happy to be there with kind staff. My husband sadly dies in the hospital/hospice. Thank you for everything."
Rhona Hcarehome.co.uk rating: 4 out of 5
"Excellent care given to my father. He is very happy here the Orchard. Despite his numerous health issues, he is encouraged to take part in activities and outings which greatly helps his mental well-being. The whole family are extremely grateful to all the staff."
K Acarehome.co.uk rating: 4.58 out of 5
"I am very pleased with all aspects of care I received. The staff are lovely, keen to please, kind and considerate to my circumstances."
K Scarehome.co.uk rating: 4.5 out of 5
"Each time we visit there is a warm and homely welcome from the staff. The facilities are good, refreshments available and there is a lovely lounge for us to use. My brother in law is very happy with the care he receives, as are the whole family. Despite his health issues, he is encouraged whenever possible to take part in the home activities and outings."
Reginald Rcarehome.co.uk rating: 4.5 out of 5
"Mum passed away last December 2018. She was at Orchard House for 5+ years. Mum was always treated with kindness, dignity and respect. Towards the end of Mum's life, the carers and nurses were exceptionally sensitive and very supportive to me. Changes in the home are often frequent and the management take care to ensure residents are not disrupted - with such a large establishment the personal touch and 'knowing' your residents' needs is very important."
J Fcarehome.co.uk rating: 3.92 out of 5
"I found moving my mother from the hospital to The Orchards upsetting as I had no idea what to expect what a surprise. The management and staff are amazing her room was clean and beautifully furnished. I honestly could not ask for anything better if I have a problem the management are there to help and assist. Excellent."
Jocelyn Pcarehome.co.uk rating: 5 out of 5
"From the first telephone call, dealt with in an efficient, friendly and informative manner. In every subsequent visit, your staff are indeed a credit to you. A top rate quality, evident in every aspect of the care centre's everyday life. Thank you for your care, compassion and attention to detail."
S Mcarehome.co.uk rating: 4.42 out of 5
"No place like home, but this is the next best thing."
Joan Fcarehome.co.uk rating: 4.92 out of 5
"All services excellent, very caring."
J Ccarehome.co.uk rating: 4.42 out of 5
"Mum was a resident in Orchard House for approximately 1.5 years. During this time overall Mum's care was unsatisfactory. There were never enough staff on - although the staff there were very dedicated - but rushed off of their feet. We had to see the Manager several times regarding Mum's care - to which several points were never resolved. Our main concern was the lack of staff on each ward - If it takes two carers to help a resident to the bathroom that leaves one member of staff to care for over twelve other residents! The duty of care failed my Mother. The home spent lots of money to decorate and make an outside garden - which can't be used for wheelchair residents - unless assisted by a member of staff - this money could of been saved to employ more staff. Overall very disappointed."
Susan Gcarehome.co.uk rating: 2.67 out of 5
"The palliative care has been amazing not only for the resident but the family as well. The staff are attentive and go the extra mile to make a dreadful situation better and more tolerable for everyone. I can't thank them enough."
J Ccarehome.co.uk rating: 4.91 out of 5
"My godmother's clothes keep going missing including new bras. I would expect the home to help mark up her jumpers and underwear etc seeing as this is an issue and it is. I have raised this three times with the staff and nothing has happened. A carer was also rude to my godmother. Your mobile phone system is also not very effective or properly manned."
Jayne Scarehome.co.uk rating: 3.83 out of 5
"On the whole, I feel Orchard House is a good care home and I would recommend it compared to other homes on the Isle Of Wight. The carers and staff are excellent and work very hard and do their jobs very well. My mother has a lovely room but more importantly is cared for well. I do feel that Barchester should allow another care worker on my mums unit as they haven't got time to spend and are rushed off their feet. The residents can get very lonely and just want people to talk to."
Helen Mcarehome.co.uk rating: 3.92 out of 5
"Overall very good facilities and care but residents are left too long for bathroom relief. Activities could be better and I feel the staff should try to encourage residents to take part and also use dining rooms more. Putting new furniture when most residents are always in wheelchairs seemed an expense that would have supported extra staff."
D Hcarehome.co.uk rating: 3.58 out of 5
"As a family we feel that the care Mum receives is below the minimum standard. There are never enough carers on duty and staff are always complaining that they are short staffed. This has a direct impact on the residents."
S Wcarehome.co.uk rating: 2.5 out of 5
"Overall facilities adequate but feel the staffing levels are not sufficient. Many residents need to feel someone is always quickly at hand and this is not always the way, due to low staffing. I have been told this is because many residents need 2 carers to move them. If this is the case, I feel these needs should be considered by management when dealing with staffing issues."
S Ecarehome.co.uk rating: 3.33 out of 5
"Overall Orchard House Care Centre cares for my godfather well. However, when the manager is away on holiday etc. There should be a visible deputy in place. Also, I have noticed that not all visitors sign the visitor's book. At weekends I think there should be a manager on duty."
Carmine Bcarehome.co.uk rating: 3.75 out of 5
"Very good. Staff cheerful and helpful. Lovely clean rooms, full access for wheelchair to all areas."
Jeff Dcarehome.co.uk rating: 4.58 out of 5
"I have been very impressed by the service provided by Barchester Orchard House care centre. The management and administration department were extremely helpful and dealt with all matters promptly and efficiently. The nursing care staff were extremely dedicated and hardworking and showed great compassion at all times. Thank you so much."
Timothy Pcarehome.co.uk rating: 5 out of 5
"Mum was transferred to the Orchards from St Mary's hospital. She had terminal cancer. She was cared for and looked after very well. At first she was reluctant to stay but with the help and support of the dedicated staff of Memory Lane she was very happy and settled in the last few months of her life. Excellent care."
J Pcarehome.co.uk rating: 5 out of 5
"Orchard House as a home, in my opinion, is every bit as good as a hotel. Clean, welcoming and smart. The staff are very competent, caring and professional - both to the residents and to visitors. The food and choices are tempting and served with interest and care. I am to have an operation followed by a few weeks convalescence and will, if possible, go to Orchard House and have stayed in very good hotels."
Hilary Lcarehome.co.uk rating: 4.91 out of 5
"Mum has always been treated with love, care, dignity and respect from all the staff and management at Orchard House Care Centre."
J Fcarehome.co.uk rating: 4 out of 5
"Delighted to see my grandfather so happy in his surroundings, and his enjoyment of the range of activities."
Mark Acarehome.co.uk rating: 4.83 out of 5
"Very impressed with everything. Pleased to learn from the service trade how they see the home and they are not connected to it as residents. If I have to enter a home Orchard House is the one I would choose. Excellent!"
Hilary Lcarehome.co.uk rating: 5 out of 5
"Mum's improvement in 3/4 weeks whilst at The Orchards has been amazing. She has more confidence, received physio care and is being well looked after. The staff are so friendly and caring to the residents and welcoming to the family. Being invited on the Quarr Abbey outing was fantastic and the sing-a-long was great!!!"
C Ccarehome.co.uk rating: 4.42 out of 5
"All the staff were so helpful, cheerful and kind. We looked at other nursing homes on the mainland and Orchard House was by far the nicest. Aren't we lucky to have it on the Isle of Wight."
Gretl Lcarehome.co.uk rating: 4.4 out of 5
"Wonderful Staff (at all times). Comfortable Accommodation. Lovely food and good choice options. Dad is very very happy."
Karen Acarehome.co.uk rating: 4.67 out of 5
"As a result of vascular dementia, my mother was often very confused and tearful. The team at Orchard House worked to reassure her and to ensure that appropriate care was in place. As her condition began to deteriorate, nursing and care staff were quick to adapt to her changing needs. I was kept well informed but also given the opportunity to discuss her condition and care with professionals. My mother was looked after with understanding during her final days. I felt well supported throughout and that the best had been done for her."
Margaret Vcarehome.co.uk rating: 4.83 out of 5
"I live on the mainland so it is not easy to visit as frequently as I would like. However, I am totally confident that mum is being well looked after and it was a joy today to visit her and see the care and professionalism of the staff. Mum who is 99 looking so much better than we feared after a spell in hospital. Orchard Care home is untruly a caring care home, both physically and emotionally."
H Acarehome.co.uk rating: 4.75 out of 5
"From the outset, all staff have shown a genuine interest in Mum's welfare, care and personal likes and dislikes. Mum settled in very quickly and was soon very happy and particularly enjoys the food provided. Orchard House is a lovely environment for residents and families and is maintained to an excellent standard. Whilst charges are perhaps quite high, there is no doubt Orchard House offers real value for money. I visited many different homes before making a final decision and certainly made the right choice. Highly recommended."
Tim Kcarehome.co.uk rating: 5 out of 5
"My mother has been well look after at The Orchards since she was transferred from another care home, via the hospital, due to a fall. Whilst immobile, she was cared for in her own room. She has been encouraged to get up, improve her mobility and join in with activities. She has some dementia and the staff are very understanding and patient with her. The home is well maintained and the food is good. Residents are encouraged to eat and drink but their feelings are also respected. The residents always look clean, tidy and happy."
Susan Lcarehome.co.uk rating: 4.33 out of 5
"I found the staff, nurses and carers all work so hard always managing to smile and provide such loving devotion but so overworked by the shortage of carers struggling to get essential care to all the residents and leaving no quality time as they did with my husband. Sadly some long term residents have said to me in my two-week convalescence that the standard has gone down. There is so much good here I hate to hear that and so happy the shortage of help is only temporary."
Oonagh Fcarehome.co.uk rating: 4.3 out of 5
"We have all had nothing but positive comments. All excellent."
K E Hcarehome.co.uk rating: 4.67 out of 5
"The home is always clean and tidy, and there is always a lovely warm welcome from the staff on duty."
David Scarehome.co.uk rating: 4.25 out of 5
"The efficient and professional assistance we received from the management staff made this whole experience so much more bearable. My friend was so pleased to be in a such a caring and supportive environment, which made her last few weeks so much more comfortable for her and us. Whilst she resided here, she was treated with respect and dignity throughout. I cannot praise the staff throughout the property enough. I would be only too happy to be lucky enough to find as well and caringly ran home as Orchard House in my time of need."
Sean Hcarehome.co.uk rating: 4.83 out of 5
"My mother suddenly became unable to cope at home in December 2016 and the first care home space we found did not suit her. She was very unhappy and confused. At Orchard House, she has been given the care, understanding and respect needed to help her settle in. She has been listened to and her wishes taken into account, as her care has been planned. Staff now seem too busy to talk to myself and my sister - our views are also listened to and taken into account. Since being at Orchard House (8 weeks now) my mother's mental and physical state have improved."
Margaret Vcarehome.co.uk rating: 4.75 out of 5
"My aunt has been at Orchard House for three years. The home is welcoming, clean, and smells lovely. They treated my aunt with care and dignity right up until she sadly passed away last Sunday 5th March 2017. We can never express our thanks enough, the staff including cooks and cleaners should give themselves a good pat on the back. We will never forget our experience and thank you. If it wasn't for my aunt's dementia she would have undoubtedly thanked you herself, especially because she was always clean and tidy which is what she deserved."
Karen Gcarehome.co.uk rating: 4.25 out of 5
"My mother arrived at short notice having been asked to leave at short notice from a retirement home who could not meet the caring requirements. She could not be an ideal patient because she had a form of dementia. Memory lane provided the care, interest and enthusiasm she most needed. The nursing staff meet all her needs and the caring staff were helpful and kind. The staff all met their increasingly demanding requirements. We would recommend Memory Lane to any people needing the care my mother needed."
S Ccarehome.co.uk rating: 4.17 out of 5
"Very pleased with the home. The staff were so caring and helpful making sure my mum was comfortable and not suffering in her last days. Thank you."
J Ccarehome.co.uk rating: 4.92 out of 5
"Having been in a hospital for 18 days following a burst ulcer in my stomach, I was very weak, undernourished and practically immobile. Orchard House, with their caring staff and good food, has, in 10 days put me well on the road to recovery, albeit I expect it will take several weeks yet to reach a reasonable degree of normal health. One satisfied patient now safely home."
Robin Bcarehome.co.uk rating: 3.92 out of 5
"Excellent care. The staff are caring and kind and efficient. They are always very busy and rushed off their feet, it would be lovely if they had more time to sit and chat to the residents in-between caring for them, but I really understand how busy they are. One criticism is that if feel we should have wifi in the rooms so that my mother could chat to her loved ones on Skype. We are paying a large amount of money, and wifi should be included. Mum's room is small, but she likes it."
Helen Mcarehome.co.uk rating: 4.17 out of 5
"My mother has been a resident in the above care home for the last 2 years. The home is always welcoming, the staff are all polite when visiting, the environment is always clean and tidy and calm. Visiting hours are unrestricted so we can visit mum whenever we want to, the care given to mum is excellent she is always spotlessly clean, the staff treat her in a very caring way always accommodating her needs with respect. We can always ask a member of staff of any concerns we have about mum and they are always dealt with straight away. The communication between is is good."
Alison Ncarehome.co.uk rating: 4.5 out of 5
"My partner likes the place which is the main concern. There are no restrictions in visiting times and staff are friendly and easy to talk any problems over with. At Xmas time they really keep the clients interested with all the activities the staff do. Wifi would be very helpful to have to be able to keep in touch if I am ill and unable to visit."
Diane Ccarehome.co.uk rating: 3.83 out of 5
"My brother had been looked after at Orchard House Care Centre for the last 2 1/2 years following a serious stroke. The care he received was excellent and it was very comforting for us to know that he was being well looked after, right up to the day he died."
Steve Ecarehome.co.uk rating: 4.83 out of 5
"Very warm and welcoming home. All staff friendly and caring, treating my friend with dignity. Always very clean."
Mike Hcarehome.co.uk rating: 4.83 out of 5
"My grandfather has been resident at Orchards just over two years. In that time, he has always been treated with care and compassion by all the staff. Although the home recently (unfairly) has a bad review from CQC, major steps have been taken to rectify the points raised which has primarily been down to strong leadership from the interim manager that was placed here (and will hopefully continue with her successor) General facilities at the home are good and suit my grandfathers needs and although he doesn't partake, there is a good activities programme which the rest enjoy. I would not hesitate to recommend Orchards to anyone looking to place their relative in a caring environment."
L Ccarehome.co.uk rating: 5 out of 5
"I am very impressed with the home. Always find staff very polite and helpful. I know my parents are safe and well looked after, all their needs are fully met. I could not be happier with the support and help my parents and myself receive at the home."
Alan Bcarehome.co.uk rating: 5 out of 5
"Perfect in every way, the best home. Constant care day and night, first class. My friend had the best possible care anyone could ask for. Wonderful staff, looked after her with love and kindness."
Valerie Bcarehome.co.uk rating: 5 out of 5
"Nothing is too much trouble. Always willing to help anybody, always smiling."
Domenic Rcarehome.co.uk rating: 4.42 out of 5
"This is a very well run care home, clean well maintained, friendly caring and well decorated. Staff are all very friendly and helpful always polite and pleased to help."
Christopher Mcarehome.co.uk rating: 5 out of 5
"Home from home! Well looked after and good food."
Jeancarehome.co.uk rating: 4.67 out of 5
"I always get a very warm welcome whenever I visit and staff are very caring and kind. My mother enjoys the very high level of self respect, dignity and understanding she receives from all staff at the home. It is "peace of mind" for me to know she is so well looked after."
E Jill Fcarehome.co.uk rating: 4.42 out of 5
"On the occasions I have visited my friend it seems to me that Orchard House is his home from home. All the staff are extremely friendly, helpful and very efficient and my friend is very happy to be there and so are we as we know he is being well cared for."
Petercarehome.co.uk rating: 5 out of 5
"Fantastic facilities and room and equally fantastic staff. Everything is first rate from initial home viewing to placing resident- could not praise the home enough. When mum was ill whilst there and they were quick to call doctor and chased up care."
Karen Wcarehome.co.uk rating: 4.92 out of 5
"My mum has been a resident at Orchard House since 05/01/15 and I am 100% happy with my choice of nursing home for her. Orchard House is five star luxury and the staff genuinely love her, they are our extended family I cannot praise Orchard House enough."
Alison Ccarehome.co.uk rating: 5 out of 5
"The best care home in the world. Book me in!!"
Jonathan Ccarehome.co.uk rating: 5 out of 5
"The home has been very welcoming and the staff are all very warm and friendly and very good with mum. They always do their best to accommodate all of our wishes. The food is always nice and fresh and they will get anything mum wants in especially."
L Hcarehome.co.uk rating: 4.83 out of 5
What happens now?
Are you ready to discuss your individual care requirements? Pick up the phone and talk to us, book a visit to our care home or come and take a look around our facilities.
Care enquiries
New care enquiry phone lines are open 8am - 8pm
01983 623 219
All other calls
Useful downloads
Here to help you make the right decision about your care requirements.
141