What our families say: Lucerne House Care Home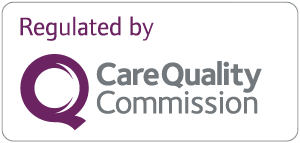 "My wife has been a resident of the Shillingford Unit at Lucerne House nursing home for many years. She has always been treated with respect and patience and given first-class care. The staff are efficient, positive in the outlook accompanied with a good sense of humour. I would like to thank everybody for looking after my wife during these difficult times."
J H
carehome.co.uk rating: 4.25 out of 5
"My sister and I and our family want to thank everyone who looked after our mum/nanny and for all, they did even when she passed. Love to you all."
J G
carehome.co.uk rating: 5 out of 5
"My dad came into Lucerne House needing extra dementia care and what turned out to be end of life care. It wasn't an easy time for him but the staff were exemplary."
J T
carehome.co.uk rating: 4.58 out of 5
"My mum was in Lucerne for 6 months until she died in June. The building itself is very nice, clean and bright. The room my mum was in was quite small. The care and nursing staff were great during a difficult Covid time with many individual staff very caring and patient. Obviously all overworked of course but that was the same across all homes. The dementia unit was very well run. The reception staff was lovely and very welcoming. The activities staff were pleasant apart from one older lady who was very blunt and unsympathetic with patients. There were quite a few staff changes in the couple of months before my mum died which I think caused a few administrative problems - certainly, their finance systems could do with a review as there were errors that we had to deal with."
Debbie O
carehome.co.uk rating: 3.58 out of 5
"Exceptionally happy with the standard of care at Lucerne House. Excellent facilities, lovely atmosphere, supportive and happy staff who couldn't do more to help. My dad was understandably reluctant to go into care, but agreed to try short-term convalescence after a minor op and liked it so much he asked to stay. He's well looked after and staff have a full understanding of all his medical and dementia needs. In fact, when he had a medical need to be taken to hospital they acted swiftly, sent a carer with him, and kept me informed constantly. The manager is always happy to answer my concerns and I am able to do Skype calls as well as phone calls with Dad. He loves the food and is involved in activities, movie afternoons etc, but can choose to be alone when he wants to. I have seen other homes and can honestly say Barchester is the best."
Valerie P
carehome.co.uk rating: 5 out of 5
"I can tell people that my mum received exceptional care within Lucerne and the staff were all very caring, including the reception and other staff within the unit. Nothing was too much trouble and calls were dealt with care towards the resident and callers. I recommend Lucerne because I do not think we could have chosen a better place for mum to be cared for. The facilities are like a 5-star hotel and Mum had a lovely room looking onto the garden, which gave her peace at a time when she needed it."
Elizabeth H
carehome.co.uk rating: 5 out of 5
"Excellent care, the staff have become an extension of our family. They show Mum love, kindness and respect and a positivity and zest for life. This year has been so difficult and not being able to see Mum face to face during the main lockdown was very hard but the staff went out of their way to ensure we had phone/video contact. We never were worried at any time about Mum's wellbeing, we knew she would be protected and well looked after."
Jacqueline H
carehome.co.uk rating: 5 out of 5
"I can't fault Lucerne House. The care is outstanding, the staff are always welcoming and show my mum great love and kindness. My father was here too but died last year. Staff supported him and me with this challenging period. I will always remember the time and thoughtfulness they showed him."
Nick M
carehome.co.uk rating: 5 out of 5
"My dad took rather a lot of persuasion to leave his home and try a care home and initially agreed only to having a month respite care. However, within a week of living in Lucerne House, he was completely converted. His health and his outlook have improved immensely, he has more strength and more positivity. We would highly recommend Lucerne to anyone considering a care home."
Elizabeth F
carehome.co.uk rating: 5 out of 5
"Always welcoming! Resident is always happy and content. In several years of visiting, I have never heard any criticism of the staff or living accommodation!"
J F
carehome.co.uk rating: 5 out of 5
"This care home is without any doubt outstanding. Our biggest fear was to put our mum into a care home, but Lucerne are the most supportive, caring and professional organisation that we have come across in the care sector. From day one the compassion and understanding of family was exemplary and the love and care our mum has received has been above and beyond by all staff involved with her care. It is clear that Lucerne have the best interests of the residents as number one, yet always supportive and empathetic towards the hard feelings that family goes through in this transition. A strong management team is evident with an exceptional Deputy Manager who is always available to assist with questions and communicates with family in the most caring and supportive way. Our mum is very well cared for and part of a fantastic care home that gives 100% in all aspects. We miss our mum dearly and the decision was not easy but we can be absolutely sure she is in the right place here at Lucerne."
Saren I
carehome.co.uk rating: 5 out of 5
"My wife was admitted to hospital on 07/09/20 with aspiration pneumonia. This was spotted very very quickly by the nurse in charge, noticing quickly in real-time changes in her mood and interaction, around mid-day, then calling GP and my wife being admitted to hospital by 17.00 and all tested and diagnosed by 20.30 that evening. We have the highest praise for this nurse's high sensitivity, awareness, good humour always and professionalism and cannot speak highly enough. Things could have gone badly wrong without her prompt action."
P B
carehome.co.uk rating: 5 out of 5
"I came in, in a terrible way from hospital after being told I can only manage with pain medication, but after being at Lucerne for the past 3-weeks, and being so well looked after, the pain is under control and I am starting to feel like myself again. The staff are so wonderful, and I have started partaking in activities that go on every day. The personal care that I receive and the help from the physio are also exceptional."
Iris T
carehome.co.uk rating: 5 out of 5
"My brother has received fantastic care in the few months he has been at Lucerne and has made great progress, mainly due to staff interaction and care. Myself and my sister would recommend highly Barchester Lucerne Care Centre and their staff. In fact, my brother is moving to a Barchester centre nearer to us and hopefully, his great care will continue."
Sarah M
carehome.co.uk rating: 4.58 out of 5
"Care staff are excellent. They obviously do care and are so friendly, patient, happy and helpful. This applies equally to the catering and nursing staff. The ambience of the building is fresh and clean (most important - no urine smell!). Entertainment staff also work tirelessly to keep the residents occupied. The food is wholesome and varied. Can't praise them highly enough."
S L
carehome.co.uk rating: 4.92 out of 5
"My husband had dementia and died recently. He had been cared for in the Shillingford unit at Lucerne House for over 3 years. I have visited 4 times a week during this time and all the staff, whatever role they fill, are approachable, helpful and friendly. It has been easy to discuss any aspect of his care and they have supported me as well as caring for him. You are made to feel part of the Shillingford family and welcomed as such. Everyone with dementia presents different challenges, but the staff handle all these, often demanding, differences with professionalism, understanding and kindness. While at all times ensuring everyone's safety and wellbeing. His death was very unexpected, but the care and love given to him and my family at this very difficult time was all you could wish for. The care at Lucerne House is outstanding with staff often going above and beyond what might be expected."
S S
carehome.co.uk rating: 4.58 out of 5
"Upon release from hospital after a seizure, my husband, who had spent 5 months there, then went to Lucerne where he has his own room and opportunities to go outside where he uses a wheelchair, or to mix in with others in a lounge. He is happy to see his visitors and we have added other items to the room and many photos."
J H
carehome.co.uk rating: 4.6 out of 5
"My mother has been at Lucerne House for two years in which time her condition has gradually deteriorated as expected. The staff are so kind and treat residents with respect, they are caring and always cheerful even in the most challenging of circumstances which demonstrates how well trained and professional the nurses and carers are. Nothing is too much trouble. Family and visitors are always welcome and I have personally found communication channels always to be open in updating me on my mother's well being and changes in health; this is invaluable to me as I live away from Exeter and gives me peace of mind knowing she is being cared for and in safe hands. A strong management team ensures Lucerne House runs smoothly and are to be applauded for their professionalism."
Malcolm P
carehome.co.uk rating: 5 out of 5
"Our mother resided at Lucerne House during the above period until her death. The level of care was excellent and was carried out with kindness and warmth. The atmosphere at the home was loving and peaceful. The activities team put such a lot of effort in to provide an interesting range and were very encouraging to our mother. The last two days when we realised that our mother was soon to leave this world staff were fantastic treating mum with dignity and giving space to the family all the while dealing with her nursing needs and making her last hours comfortable."
C S
carehome.co.uk rating: 4.58 out of 5
"My Mum came to Lucerne House four months ago at the age of ninety-eight with dementia. She has been treated so well in the specialist unit. There are plenty of staff and the day room is very pleasant with activities and entertainment to keep residents interested. The food is varied with a choice of three hot meals a day and cups of tea whenever you want!"
L E
carehome.co.uk rating: 4.67 out of 5
"Our father's care at Lucerne House was exemplary."
Lin B
carehome.co.uk rating: 4.75 out of 5
"My husband, who has dementia, has now been a resident here for nearly 3 years. I visit 4 times a week so am very familiar with the Shillingford Unit. The staff are super caring and supportive of both of us and I know that he is very well cared for in every way. Everyone with dementia is different but the staff handle all these, often demanding, differences with professionalism, understanding and kindness. The home is clean and welcoming, with all the staff, whatever role they fill, approachable and helpful."
Sandra S
carehome.co.uk rating: 4.42 out of 5
"My wife was moved to a 'place of safety' after serious ongoing care deficiency at another home. The change to excellent, calm, professional, caring and consistently high standards with cheerful staff with long services and a very apparent deep affection for their jobs and the high ethos of Lucerne House, could not be more dramatic, or well received by my wife and her family. We feel we have woken up 'at last' on the light side of the world!"
Philip B
carehome.co.uk rating: 5 out of 5
"Without exception, the nursing and caring staff are cheerful, professional and supportive of both my husband and myself. The other staff that I have met, be it housekeepers, laundry, kitchen or maintenance are similarly cheerful and polite. My only problem would be if my husband had, for any reason to leave. The manager has an "ever open door" and is never too busy to speak to relatives."
S D
carehome.co.uk rating: 4.82 out of 5
"My mother received exemplary care at all times during her 12 month period at Lucerne house. She was treated with dignity and respect, at all times. The staff I cannot express how caring respectful and nothing was ever too much trouble, very approachable and happy to spend time with any updates that were needed. The last few days of my mother's life the family were all made welcome to stay and accommodated us with refreshments. During our last days spending time in Lucerne House watching staff with residents I cannot express the exemplary care they gave and treated each individual to their needs. Myself and my family would like to say if anyone is looking for care for their loved ones then Lucerne House is exceptionally outstanding and first class. Myself and my family would like to say a huge thank you to you all as from the beginning of our journey to the end with our mother in your most capable hands you are all fantastic. Thank you"
Christopher B
carehome.co.uk rating: 5 out of 5
"My experience with Lucerne Care home has been one of extreme gratitude for the care of my husband, who has dementia. I cannot thank them enough for the kindness and understanding they give. I know from experience of looking after my husband for six and a half years and then became too hard for me to cope. How hard this job must be. This home is full of smiles and laughter due to the fact they all work well together with love and understanding of these people with dementia. If you yourself are worried about anything, they are only too pleased to help you too. Just go and have a look."
J H
carehome.co.uk rating: 5 out of 5
"My wife spent over 3 years at Lucerne Nursing Home suffering from Alzheimer's. During that time the love and care she received was wonderful. I visited her every day and was always given a lovely welcome. I cannot speak highly enough about the management and staff of this first class home. Sadly my wife passed away on 1st November 2017."
R P
carehome.co.uk rating: 5 out of 5
"My mother in law has been looked after for over a year. Her care has been exemplary and the staff genuinely enthusiastic and caring. I can't speak highly enough."
Neil F
carehome.co.uk rating: 4.33 out of 5
"My daughter was admitted to Lucerne House Young Persons Wing, Alphington in November. It took some time for her to settle, a combination of ill health, Christmas and being away from home. During this time the staff were extremely kind and did all they could to make her feel that it was her home. Visiting is unrestricted and I can bring the family pet in. The room and surroundings are clean and the choice of food is good. Excellent activities are offered during the week."
E P
carehome.co.uk rating: 4.75 out of 5
"Lucerne House is a wonderful home. Always made to feel very welcome and the family are all very happy with the loving care and attention our loved one receives (he has a brain tumour), from all the nursing staff who are absolutely brilliant. Nothing is too much trouble. All the family have found this since he became a resident in December 2016. We feel it has given our loved one dignity and the independence (until recently) and has made sure he had a good quality of life and is comfortable. All the nursing staff, we know, are well aware of the effect a terminal illness has on the family and they are always there for you too if you need to talk or ask any questions. As a family, it was the hardest, but the right decision we have had to make for our loved one, giving us peace of mind, knowing he is comfortable and well cared for. We have nothing but high praises to sing for Lucerne House."
P D
carehome.co.uk rating: 4.67 out of 5
"My 98-year-old mother became a resident at Lucerne House for the last 3 months of her life. She suffered from dementia and had distressing periods of mental confusion. From the beginning, the staff treated my mother with infinite patience and understanding. They comforted her and gave her back some dignity. Her room was light and airy and always clean. All the facilities were of a high standard. Each time I visited my mother, a friendly member of staff made me a cup of tea - and showed concern for me, as well as my mother. The nurses in charge were very professional and approachable - they kept me well informed of my mother's medical condition at all times. All the staff at Lucerne House - carers and administrators - were excellent. I shall always appreciate the exemplary care they gave to my mother."
Jeremy S
carehome.co.uk rating: 5 out of 5
"My sister came to Lucerne for a short while. Her care that she received from all of the staff was excellent, very caring, jolly and professional. The home was lovely, friendly and very homely. I only wish she had longer with them all."
S H
carehome.co.uk rating: 4.78 out of 5
"My father came to Lucerne in late February. He was covered in cuts and bruises from his last home. He had lost so much weight and was quite frankly a mess. Since being at Lucerne, he is a changed man. The staff here are so caring and attentive. They have responded totally to my Dad's needs and the best bit is he has no new cuts, has not fallen and is putting on weight. He is signing again, is alert and happy. Thank you Lucerne."
Patsy T
carehome.co.uk rating: 4.75 out of 5
"My husband was wonderfully cared for at Lucerne, I will always be grateful to every single member of staff for the overwhelming kindness shown to him and to my family as we faced the declining health of a very much loved husband and dad. Nothing was too much trouble. There was a smile and cheery word from everyone and great sensitivity."
F Y
carehome.co.uk rating: 4.75 out of 5
"My mother recently passed away at Lucerne House after living there happily for over a year, The support, care and friendship which she and our family received has been amazing. The staff managed mums complex and often challenging needs with expertise, fun and kindness. It truly felt like her home, surrounded by people who cared about her, liked her, laughed with her, were sensitive to her individual needs, he likes and dislikes and brought our her love of singing. We got a sense that everybody's role is equally regarded and valued and specialist dementia training for staff is a priority. Mum looked forward to her meals and always ate well. Her clothes were looked after and carefully chosen and activities were thoughtful and fun, including external musicians such as a harp player. I will miss being part of such a caring and fun place."
Sue C
carehome.co.uk rating: 5 out of 5
"My mother has been a resident for 16 months. During that time, she has been treated with care, kindness and dignity. The staff are always professional, patient, friendly and I always feel she is safe and her needs are met."
Maureen W
carehome.co.uk rating: 4.83 out of 5
"Staff are very caring and welcoming. They have been very caring looking after my husband through a recent bout of illness and have looked after him as a member of the family."
W M
carehome.co.uk rating: 4.5 out of 5
"My wife is suffering from dementia and was a resident at Lucerne House Care Centre for over three years. I estimate that I visited her over 600 times she hardly ever spoke and rarely smiled and I frequently left her feeling heart broken with tears in my eyes. The manager and staff were understanding and helpful throughout."
David C
carehome.co.uk rating: 4.67 out of 5
"Dad was a resident at Lucerne House for almost a year until he passed away in August. From the moment he arrived, he was cared for with such kindness, tenderness and dignity. Dad's nursing needs were very high yet everyone made time to chat with him and to enable him to join activities as much as possible. There was always a friendly smile. Family and friends were equally welcomed at all times and although it was so sad when he passed away we were so happy he could spend his final days in such a caring, wonderful home. Thank you, everyone!"
Sue B
carehome.co.uk rating: 5 out of 5
"My husband has been a resident for 7 months in the Shillingford Unit, which is part of a well cared for and spacious home that is clean and welcoming. It has very good facilities for residents with Dementia. The staff are professional, friendly and care for the residents with infinite patience. They are always approachable and support me as well as my husband. I visit every other day and despite the difficulties, Dementia presents I am reassured that he is being given very caring support and helped to enjoy life as much as he is able."
Sandra S
carehome.co.uk rating: 4.25 out of 5
"My husband was in Lucerne House in the dementia wing for 5 months until he died. He was treated with dignity throughout. The staff always showed loving kindness to him and other residents. There is a culture of respect, kindness and good humour that is displayed by all staff. During my husband's final end of life care he, and I, were treated really well. He could not have been cared for any better in a hospice. I am so pleased he was able to spend his final months of his life at Lucerne and didn't have to die in hospital."
Maggie B
carehome.co.uk rating: 4.42 out of 5
"Staff always friendly and cheerful. Always make you feel welcome when you visit your relative. Always come and say hello when passing and fill you in on your loved one."
Sally L
carehome.co.uk rating: 3.92 out of 5
"My dear wife has been a resident in "Shillingford Unit" of Lucerne House for just over 3 years now. I myself having cared for her at home from 2007 to 2013 and I would say with "Excellent" help from both Dr's who gave really good guidance from written reports on our visits to him and our own doctor. Lucerne House again "Excellent advice". In April 2013 was assessed as "critical" and I just had to give in for her to go into care. I could not wish for her to be at anywhere other than Lucerne House where everyone is always ready to speak to you, answer any questions, help in any way over the 3 years (except for one length of time) when everyone seemed to behaving (about 6 mnths) just prior to the manager coming. It has got better and better even better than before. Well done again to everyone a great team and a great captain. Nobody ever seems to have a bad day. Always a smile on their face. I do not feel you can ever achieve excellent in many ways when dealing with Alzheimer's but in the case of the 3 boxes that is just so."
John C
carehome.co.uk rating: 4.1 out of 5
"Such kind, caring, knowledgeable professional staff. The care they give my Dad who has complex needs is the best!! Activities are always happening for those who are able and wish to join in. Food is excellent, lovely clean rooms. All staff, care, maintenance and activities and admin are all very friendly. Outside areas are beautifully kept for residents to enjoy. An excellent home for all care needs. The excellent rapport with nearby doctors means as soon as there is a medical problem doctors come very quickly."
Susan B
carehome.co.uk rating: 5 out of 5
"I have completed a review on this home in the past/reported them, with the introduction of the present management team - that standards improved. I am pleased to report they continue to be of a high standard. I rate them to be good to very good. I do not believe the overall standard of any facility - establishment - can be excellent due to the daily problems they face. I witness on a daily basis excellent care and support by the carers and nurses. They are always prepared to go the extra mile for their residents. My wife has been a resident at this home for nearly three years. I believe she has been well looked after and although cannot speak, I believe she feel safe and secure. I deduce this from her demeanour when being attended to by staff."
John H
carehome.co.uk rating: 4.08 out of 5
"Believe me when I am looking for a place to look after my mum I am watching for any crack or failing in the service. I can honestly tell you that Lucerne House Care Centre has been fantastic from the first greeting to yesterday, from management to care assistant to cleaners, all smile and say hello each time and nothing is too much trouble for them. I have watched them with other people's family residents and you couldn't wish them to be anywhere else. FIGHT to get your relative here, it is worth it!!"
Richard E
carehome.co.uk rating: 5 out of 5
"Lucerene House Shillingford Unit. The unit has a lovely homely feel to it. The staff are superb showing love and care to all residents. If anyone is upset they will stop what they are doing to care for their needs, nothing is too much trouble for them. My wife has been a resident for 21 months. I visit her every day. I help feed her at lunch time and spend the afternoon with her, so I spend a lot of time in the house. I am always made most welcome and when I leave I know my wife is in loving caring hands which means a lot to me. The management and staff at Lucerene are a credit to Barchester Healthcare."
Ronald P
carehome.co.uk rating: 5 out of 5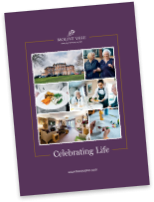 Read our brochure 'Providing great quality care and wellbeing' for more information on how we're here to help you and your loved one.
Read brochure
Food & Nutrition
Activities & Events
Care & Facilities
What happens now?
Are you ready to discuss your individual care requirements? Pick up the phone and talk to us, book a visit to our care home or come and take a look around our facilities.
Care enquiries
New care enquiry phone lines are open 8am - 8pm
01392 330 688
All other calls
Our fees and contract
We want to be as transparent as possible about how we charge for the different services we provide as well as what's included in our contract. Please click the links below to find out more about our fees and contract.
View typical fees
View Our Contract
Useful downloads
Here to help you make the right decision about your care requirements.
115