What our families say: Lawton Manor Care Home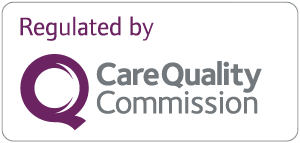 "I would like to thank all the staff at Lawton Manor for making my mum's birthday special yesterday. The chef baked a fantastic cake and the staff sang happy birthday, in tune!! It was fabulous, thank you so much."
Catharine K
carehome.co.uk rating: 4.42 out of 5
"Lawton Manor has made my mum happy and secure. This last week she has been ill and her care and attention have been marvellous. Her infirmities, acute deafness and very bad sight could isolate her but care has been taken to involve her in activities and conversations. We, the family have always been made welcome."
A A
carehome.co.uk rating: 5 out of 5
"I was very pleased with my stay at Lawton Manor, the staff were very kind and helpful. The food was always well cooked and tasty. Activities are well done."
D R
carehome.co.uk rating: 5 out of 5
"I cannot speak too highly of the care my mum is receiving. All the staff from the manager, to carers, nurses, cleaners, laundry, maintenance men are so kind and friendly and nothing is ever too much trouble. The chef does his best to accommodate Mums dietary needs, and the food is always very appetising. Mum really enjoyed the day trip to Llandudno on the 6th of September, it was a very special and memorable day for us both, so many thanks to all involved in organising it."
Gillian M
carehome.co.uk rating: 5 out of 5
"From our first contact with the staff, we have been very impressed by their obvious care for both residents and family, their high level of emotional intelligence and their commitment to providing the best care. The home itself, both inside and out, looks more like a country hotel than a nursing home. The rooms are clean, the staff friendly and very capable, and the meal menu leaves me giving up all hope that my wife should ever lose any weight – it's absolutely fabulous. The ethos of the Lawton Manor is exemplified by the General Manager who is herself very professional as a manager, but also a very welcoming and friendly, considerate, caring, hands-on lady. The nurses always seem to be smiling – not an easy achievement – and thoroughly professional. The carers are delightful, always willing to help, and very aware that the personal care that they are giving involves intrusion into my wife's dignity; they are rightly called carers."
Chris P
carehome.co.uk rating: 4.58 out of 5
"Lawton Manor has provided very good care to my nan. The staff go above and beyond to make my nans time here happy. My nan is always clean and tidy and comfortable and very well looked after. I am very impressed with Lawton Manor."
Claire S
carehome.co.uk rating: 4.67 out of 5
"Our Mum has been at Lawton Manor for nearly 18 months now, prior to this she was at another care home for two years where she was regularly admitted to hospital with dehydration and other issues. Since being at Lawton Manor her health has improved dramatically and in our opinion it is purely down to the excellent care that she receives at Lawton Manor. The staff are amazing, highly competent, polite, professional and respectful of our Mums needs and wishes. The residents are treated like VIP guests and the care team regularly organise activities to stimulate and enrich the day to day lives of their residents. We are totally reassured in the knowledge that Mum is well cared for, safe and happy. Thank you Lawton Manor"
Gareth A
carehome.co.uk rating: 5 out of 5
"What is special about Barchester Lawton Manor Care Home is the quality of it's staff. Not only are they competent and professional but they are caring, considerate and kind to all in their care. I booked myself into Barchester Lawton Manor Care Home for a three week period of respite care after an exhausting winter and some health problems. They were magnificent and provided me with a safe and caring environment to rest, recuperate and regain my strength. I cannot thank them enough for the care they showed to me during my stay. I am now at home in much better health. I will not hesitate to return for a similar break."
Denise P
carehome.co.uk rating: 4.5 out of 5
"The care and dedication offered by all of the staff at Lawton Manor to the needs of our mother did not go unnoticed while she was in your very capable care for the last 3 years of her life. Without exception, we always looked forward to visiting days knowing that everyone had the welfare of all residents as your priority. During the difficult and restricted Covid year 2020-2021 that the whole country endured, we always knew our mother was in very good hands and the best place she could be. A sincere big, big thank you to everyone working at Lawton Manor Care Home, from the gardeners who keep the grounds so tidy to the catering staff who provide lovely food, the freshly baked cakes for visitors was always a bonus and the very caring nursing, welfare and management staff that we encountered whenever we visited. This Care Home is the Gold standard of care homes located in the lovely countryside."
Kevin M
carehome.co.uk rating: 4.92 out of 5
"My mum has been quite poorly through this month (May) and has been hospitalised three times for overnight stays. All the staff at Barchester Lawton Manor Care Home have been so supportive, caring and professional and I would like to say thank you to everyone."
Linda R
carehome.co.uk rating: 5 out of 5
"My wife was taken into Barchester Lawton Manor Care Home on 4th January 2019 after being told by the hospital that she only had weeks or months to live. She sadly passed away on the 5th of April 2021. Thanks to the care, compassion and love shown by the staff from day one I had another two years plus, of time with my wife. I cannot thank all at Lawton Manor enough for the continuous care and love shown right up to the end. If I have to go into care, Lawton Manor would be my only choice. I wish all at the Manor every happiness and success for now and the future. Take care all, be safe."
George F
carehome.co.uk rating: 4.42 out of 5
"My wife has been a resident in Lawton Manor for four years this month. All through this time, she has been treated with care and respect. The staff have always kept me fully informed of her condition. Her excellent care has continued through this lockdown period, a difficult time for all. Where an excellent job has been done by the staff to keep the home clear of infection."
Peter M
carehome.co.uk rating: 4.92 out of 5
"I will be eternally grateful for the support and kindness of the carers especially, and the staff in general, in helping me to recover from a near-death illness. I have no hesitation in recommending Lawton Manor Care Home."
Kevin D
carehome.co.uk rating: 4.5 out of 5
"My mother lived in Lawton Manor for the last 18 months of her life until her death just recently. She was treated with the utmost respect. She loved all the staff and they cared for her brilliantly. Her room was always spotless. The kitchen staff adapted food as her needs changed. Her emotional care was provided for as a retired GP she was given the care she gave to her patients for 60 years."
S H
carehome.co.uk rating: 5 out of 5
"My mum passed away in July but her care was really good and they also treated me and my daughter brilliantly during this sad time. When Mum was feeling well the entertainment was good for her. She really enjoyed the quizzes and outings she went on before COVID came about. Mum lost her appetite in the last couple of months but I know the food was very good."
Virginia F
carehome.co.uk rating: 4.5 out of 5
"My father recently passed away whilst receiving palliative care at Lawton Manor. As a family, we would like to express our gratitude for the wonderful care he received in his final days. From the first phone call I received to let me know dad had arrived safely, there was absolute professionalism from every member of staff I met. Being allowed to sit with my father as he neared the end of his life brought great comfort to all of his family and friends. Nothing was too much trouble for the staff and my father passed away with dignity; a testament to all at Lawton Manor. I pray that the staff and residents stay safe during these turbulent times. God bless you all. From all of our family."
Gillian L
carehome.co.uk rating: 4.58 out of 5
"Thank you to the staff for all their support for my Dad who was treated with dignity and compassion during his stay where he received excellent care."
K W
carehome.co.uk rating: 4.25 out of 5
"The staff is very helpful and friendly. Activitiesexcellent. Any outings the staff make the journeys comfortable. Food - the vegetables very bland. The soups and sweets are very good."
V F
carehome.co.uk rating: 4.42 out of 5
"Sincere big thank you to the team who are kind, smiley and very special people."
P R
carehome.co.uk rating: 4.92 out of 5
"Generally excellent. Until recently a privately run home, now one of a major group (Brighterkind). Although the scores below are not particularly high, the overall effect is such that Lawton Manor is probably as good as they get."
P M
carehome.co.uk rating: 3.82 out of 5
"During my nan's stay she was treated with the utmost respect, dignity and genuine care. Staff were excellent providing care, support and information to us all. We can't thank you all enough from the minute she arrived right to the end everything was fantastic."
Charlie-Jane W
carehome.co.uk rating: 4.7 out of 5
"As a family, we would like to thank staff and carers for their dedication of care and friendliness to our dad while he was in 'Lawton Manor' which we are truly grateful for. Thank you for your kindness and professionalism."
Rachael V
carehome.co.uk rating: 4.91 out of 5
"Lawton Manor is an excellent centre for respite for my husband, while he is in there it helps me to relax without any worry, knowing that he is treated so well by all the staff and care workers. He and his clothes always return home fresh and clean. I would recommend Lawton Manor to everybody needing care in first class accommodation."
Ian LW
carehome.co.uk rating: 5 out of 5
"Upon arrival, my nan was treated with the utmost care and dignity. Nothing was too much trouble for staff, they looked after her every need. When she became end of life not only was she cared for with compassion but so were we as her family. Staff went above and beyond for us making sure we were supported through a tough time."
Sarah B
carehome.co.uk rating: 4.55 out of 5
"I liked Lawton Manor from the moment I entered the building. The entrance hall is large and bright with comfy sofas and freshly cut flowers. Residents can participate in a wide variety of activities every week if they wish to do so and there are also organised visits to local places of interest. My mother-in-law enjoyed visiting the in-house hairdressers every week and also having her nails polished. I have always found the staff very friendly and caring and willing to sort out any problems that may arise. My mother-in-law was very happy and made many friends there."
Ann T
carehome.co.uk rating: 5 out of 5
"I have primary progressive MS and as a result of gout in my wrist was unable to transfer from my wheelchair. I was admitted to Lawton Manor to a crisis intervention funded bed, recommended by my GP. I received excellent care from all members of staff without exception. The nursing and care staff were most professional and provided their help kindly and with consideration for my personal dignity. The meals were of a high quality and served in a friendly manner and the laundry staff should pride in the service they provided. The activities were varied, and visitors were made welcome with a room where refreshments were avalaible. Overall I will recall my time in Lawton Manor with gratitude for all the help I recieved to improve my condition and enable me to return home."
D B
carehome.co.uk rating: 4.82 out of 5
"My Granny was a resident here for 6 years. She had a brilliant relationship with the staff and was extremely happy here. As her family, we felt like we were part of the home too. The care she received was fantastic, and the nurses were always on hand to discuss concerns. I have two young children who were welcome in Lawton Manor Care Home and there was always a small room or outdoor space to use if we did not want to be in the main lounge. There are lots of social activities and we enjoyed going on trips with my Granny. Aspects of the home such as the hairdressers and going to church meant she was able to carry on with "normal" life."
Gemma C
carehome.co.uk rating: 4.42 out of 5
"Mum was a resident for 2 years. During her stay, she was extremely happy. All the staff were kind and caring and made mum feel special. There were lots of events to look forward to and the entertainment was excellent. Mum met and befriended some lovely people during her stay."
Susan T
carehome.co.uk rating: 4.92 out of 5
"The care my mum has received since she had to move into a care home has been very good. She is always kept clean and warm. The staff are friendly and cheerful always having a smile and caring word for mum and ourselves when we visit. The food is plentiful, warm and appropriate for mums needs. Mum really enjoys watching the activities, unfortunately she is unable to participate but takes part in her own way. We are never made to feel in the way or that staff do not have time to answer any queries we have."
Jane L
carehome.co.uk rating: 5 out of 5
"My mum spent 10 weeks in Lawton Manor Care Home and was very happy there. She was always treated with great respect and dignity despite her challenging health problems. All the staff were friendly and helpful both to mum and the family. After her first night there, she commented "I think I shall enjoy living here", and I can honestly say she did. In her last days, the nursing care was superb. We couldn't have found a better home for her. Heartfelt thanks to all who made it special for her."
Val M
carehome.co.uk rating: 4.58 out of 5
"Lawton Manor was a comfortable place for my mother to spend her last years. Common areas are very pleasant and provide residents opportunities to socialise, watch TV, take part in activities or just sit quietly. The dining room is pleasant and the food is good and suitable for the needs of residents as they age. Care, both social and nursing is good and staff are concerned for the needs of the residents."
Howard B
carehome.co.uk rating: 3.92 out of 5
"Very pleasant, very welcoming. Noticed how caring the staff were and how hard working everyone is. The entertainment was superb and really nice to see all the residents taking part. Lovely refreshments and best sponge we have had."
T P
carehome.co.uk rating: 3.83 out of 5
"I have been here for just over 4 months and I am now feeling more at home. I would like to make a few comments; 1, On the whole the care staff dress, undress and wash me with care. However some staff do not give me enough time. I am 91 years old and blind and cannot be rushed. 2, Meals - I would like a menu, given to me in advance so that I can have time to make my choices. I eat in my room. 3, At what point will I be able to talk to the manager about my care?"
Enid Mary R
carehome.co.uk rating: 4.25 out of 5
"When my mum was admitted to Lawton Manor, the process was incredibly easy and quick - I was told of the offer of a bed on Friday afternoon, visited Lawton Manor on Sunday morning, accepted the offer of a bed for my mum on Monday morning, and my mum was assessed and admitted by Tuesday afternoon. The venue is in the country, so there are great, uninterrupted countryside views, and although situated by a fairly busy A-road, very quiet and peaceful. It is situated in its own, well-maintained grounds with seating areas for residents and guests to take advantage of. The staff are all friendly and have the welfare of the residents at the forefront of their work time. There are daily activities for the residents, mixed with trips out to various places and events. They organise events for residents and their guests in their own grounds as well, with everyone made to feel very welcome. There is also a hairdresser that comes in on a weekly basis. Nothing seems to be too much trouble."
Rod S
carehome.co.uk rating: 5 out of 5
"Dad was a resident of Lawton Manor for almost 12 months before he passed away in Feb 2016. He settled quite well and the staff were always very good to him and did their best to support him and his needs. His room was lovely and spacious with good facilities. He was treated with dignity and the care he received at the end of his life was wonderful, enabling dad to be as comfortable as possible. We have the highest praise for all the staff who looked after him at a very difficult time for him and all the family. Thank you."
Elizabeth T
carehome.co.uk rating: 4.25 out of 5
"Mum was admitted to Lawton Manor for end of life care. At our initial first visit, we, her family were greeted with friendliness and warmth and the running of the establishment and the finance was explained to us clearly and staff made sure the transfer from hospital to Lawton Manor went as smoothly as possible. On being admitted mum's comfort and safety was of paramount importance. Mum was unable to use the facilities and take part in activities which all seemed to be wide ranging and stimulating but her surroundings were lovely and her end of life care excellent. On visiting, staff were always available to talk to and mum's family were treated with great sympathy and compassion when she passed away."
Lynn W
carehome.co.uk rating: 5 out of 5
"Lawton Manor Car eHome gave us a lovely summer with our sister who had been given 3 months to live. Every member of staff, from the top to the bottom could not have looked after her any better."
Hilary A
carehome.co.uk rating: 5 out of 5
"We were first shown the home by the House Manager in July/August 2002. She was extremely approachable and informative with a very friendly, warm manner. Whenever we visited the home the staff were very pleasant and helpful. They cared for our aunt well. We only saw the previous care manager on one occasion which we felt was poor. The only time we saw the new care manager was about 2-3 weeks before our Aunt died and this was not a good experience. I wrote to the Regional Support Manager but to date have had no reply. This issue was however dealt with the House Manager. Our Aunt died in the home 1/1/2016. The nursing and care staff showed great compassion."
J W
carehome.co.uk rating: 3.75 out of 5
"My experience at Lawton Manor (whilst I was there for 3 weeks respite care) was very good. At times, I felt unwell and in pain and was glad of the care and support provided by the care staff. I have benefitted from their diligence and their standard of care and their obvious pride in their work. I have been treated with respect, dignity and also good humour (very important). The choice of food has been very good and eating regularly and well has been important. I have felt safe. Maybe the buzzers at night could do with a silencer (small quibble)."
Mary D
carehome.co.uk rating: 4.83 out of 5
"Lawton Manor Care Home is a home filled with warmth, kindness and love. Although my sister was only a resident here for 3 months until her passing, the care given to both her and our family, was outstanding. The dedicated staff are led by an equally dedicated manager, all are approachable and have one main goal - to give full support to the resident and family. I have no hesitation whatsoever in recommending Lawton Manor."
Audrey S
carehome.co.uk rating: 4.83 out of 5
"A good measure of any care home is whether the resident is happy there. Of course, my mother was upset at having to give up her house, but the kindness of the staff, the comfortable surroundings and the friendliness of the residents soon allowed her to settle."
Anthony C
carehome.co.uk rating: 4.17 out of 5
"The management and staff could not do enough for us. They were most helpful to our late father and our family. We only asked for something and it was provided. E.g fridge, fan, we felt like we were family every time we visited and updated constantly on our father's illness. When my father was uncomfortable I asked a member of staff who was going on her break to help she put her food and drink to one side and assisted him. The management and staff are a credit to Brighterkind and I hope the company grows with the kindness and help which was given to our late father."
Tom
carehome.co.uk rating: 5 out of 5
"The staff at Lawton Manor looked after my sister extremely well during her stay before she passed away. Nothing was too much trouble for the staff. They also make all our relatives very welcome. I cannot praise all of the staff enough. Thank you all so much for taking care of my sister."
Susan M
carehome.co.uk rating: 4.92 out of 5
"The care home and the staff were wonderful. It was a very caring place with lovely, honest and compassionate people. I have no complaints at all. Only the highest praise. Thank you so much."
Rob
carehome.co.uk rating: 5 out of 5
"After a difficult spell in hospital, mum came into Lawton Manor Care Home and her condition improved. We were all very happy with the help and care provided by all the staff right up to the moment she passed and beyond. Many thanks."
David H
carehome.co.uk rating: 5 out of 5
"My aunt had nearly eight wonderful years at Lawton Manor, I cannot praise the staff enough."
Louise B
carehome.co.uk rating: 5 out of 5
"My father was looked after for the last three years passing away peacefully in his sleep on the 29th September. He was admitted after hospitalisation with urinary problems but it became apparent that progressive vascular dementia meant he could no longer look after himself, although he required little in the way of nursing care till the later stages he was extremely well looked after. I think the staff developed a lovely relationship with my father and were very sad at his passing. I would recommend Lawton Manor Care Home without reservation."
Colin H
carehome.co.uk rating: 5 out of 5
"Very well presented care facility. Dedicated staff. Very clean. Excellent food."
S B
carehome.co.uk rating: 5 out of 5
"Very clean room which was also suitable airy and had a view across the fields. The home itself was also very clean and had the facilities which suited my needs including the entertainment program. Staff were excellent, very friendly and always available to meet my needs, especially hygiene and bathroom needs. Very flexible at meal times providing food of my choice which may not have been on the menu."
Thomas B
carehome.co.uk rating: 4.92 out of 5
"The home is lovely and very clean... a credit to the cleaners, but it lacks general organisation in the care. My father is hoisted for the toilet. At least twice during his weeks stay he waited over an hour for the toilet. There is a target response time of six mins but staff cancel the call saying they will be a few mins locating the hoist and not return for an hour. He had meals in the room. Often there was no choice and one egg was so overdone that it pretty much shattered when he tried to break it. I took cutlery with him, but when I saw him, cutlery he was given was bent for someone else making it impossible to use. He took his TV and DVD player which was in his room when I left him but was later removed and left in a public room, and the remote was taken for safekeeping by staff who knew whose it was. I don't understand why it wasn't returned to him prompting a question about the TV. A lovely home for the able bodied but I would not recommend it for someone who is not mobile."
Ellen J
carehome.co.uk rating: 3.25 out of 5
"This last week, as with previous respite care, I have found all the staff very kind and caring with my husband. The home is very clean and the food excellent. Everyone - carers, nurses and office staff are all very helpful."
Margaret T
carehome.co.uk rating: 4.83 out of 5
"My Mum who is 86 came to Lawton Manor Care Home as a full-time resident in 25th Feb 2018. She suffered pneumonia and heart failure and was in need of care and rehabilitation to learn to walk again (Zimmer). All the staff across all lines of this home have been fantastic, not only has my mum received excellent care but she has been encouraged and supported in such a way that not only is she walking (with Zimmer) but she has grown back into becoming her own person again, tales to tell and an energy for life that hasn't been seen in a long time. I knew when I started my search I'd need somewhere safe and caring for my mum but I can honestly say Lawton Manor Care Home is more than that with a massive thanks to all!!"
Edwina F
carehome.co.uk rating: 4.75 out of 5
"We never tired of visiting our dear mum in her welcoming spacious light-filled room at Lawton Manor Care Home. The welcoming smiles of all staff, carers and nurses, cosy private nooks to sit together, or play word games. Family and friends welcomed at all times. The carers and nurses are earth's angels. All the teams from maintenance, laundry, housekeeping and activities went the extra mile to make mum feel at home and support us all in the final hours of her gracious peaceful passing."
Mouli M
carehome.co.uk rating: 4.09 out of 5
"The staff are very friendly, attentive and very compassionate. The level of care is excellent. The care home, overall, is excellent with good quality of food and choice. We are very glad that we chose this place."
Kay H
carehome.co.uk rating: 5 out of 5
"Very comfortable surroundings, very clean, staff good. Have been very content with most items."
M K
carehome.co.uk rating: 4.17 out of 5
"Lawton Manor Nursing home was my mother's final home where she spent her final weeks of life before passing peacefully in her comfortable room there on 31/12/16. She moved into the home due to suffering from Motor Neurone as my three sisters and I were not longer able to meet her needs, which were challenging daily. The staff were caring, compassionate and supportive making her feel valued and dignified. In those few short weeks, we also felt very 'at home' and thankful for the care mum received with love and compassion."
Barbara A
carehome.co.uk rating: 4 out of 5
"Mum's only so far been here for 2 days but she seems to be enjoying it really well."
Angela S
carehome.co.uk rating: 4.42 out of 5
"On entering the home there is a bright and welcoming atmosphere. The cleanliness, maintenance and laundry services are excellent. The majority of staff are caring, efficient and cheerful, although, at times they have too much to do and residents have to wait for attention - especially at night. The quality of the meals varies - there is a lot of repetition and very little imagination - the exceptions being the lunchtime soups and teatime sandwiches which are good. The buzzer system is very irritating - would it not be possible to restrict calls to the floor from which they emanate to provide respite for some of the residents and staff?"
Dorothy G
carehome.co.uk rating: 3.92 out of 5
"On entry to Lawton Manor Care Home, we got the feeling immediately of warmth, homeliness and I knew that my friend would be well looked after. I would like to thank all of the staff very much for all the care that she received. Also, the visitors were made very welcome and part of your happy family."
Percy J
carehome.co.uk rating: 5 out of 5
"My wife is receiving excellent care at Lawton Manor. All the staff are pleasant and very caring. They keep me fully informed of my wife's treatment and care and plans for the future."
Peter M
carehome.co.uk rating: 5 out of 5
"I could not have asked or expected better care than that which has been given to my mum. I can only say 'thank you' and that all the staff are a credit and asset to Lawton Manor."
Linda R
carehome.co.uk rating: 5 out of 5
"My Mum spent nearly six years in Lawton Manor and was very happy there. The staff loved her and she kept them amused. They were willing to do almost anything for her and treated her very well. She received the best care from everyone. She enjoyed the activities and especially enjoyed going out. The activities staff are excellent providing a wide range of activities. The staff were welcoming and friendly and always ready to help. I was always able to talk to the nurses when I had questions about her health or arrangements for taking her out for special occasions. I went to many coffee mornings and supper evenings and the food was always excellent. The facilities are excellent with many lounges. If we wanted to take Mum out of the activities for some family time there was always a room available. The dining room has small tables with tablecloths and flowers giving it a homely atmosphere. When Mum passed away the staff were excellent, offering us support and breaking the news sensitively."
Dianne C
carehome.co.uk rating: 4.67 out of 5
"My wife has been on respite in this establishment for one month and she is happy with the attention and care provided and so am I. The food is very well presented, tasty and plentiful. The kitchen staff are very patient and caring when serving the residents and great care is taken to ensure that no one is overlooked. The daily entertainments provided are of very high standard and wonderful to see the artists interacting with the residents. A very big thank you to the management and all staff."
Marcel M
carehome.co.uk rating: 4.58 out of 5
"At first, I wasn't impressed, I thought they're not doing it the way I did. But, I soon learned how caring, compassionate and professional the staff were and let them do their work. I have no hesitation in recommending this home to anyone who needs help. They would be in the best of hands, keep up the good work."
George F
carehome.co.uk rating: 4.83 out of 5
"During my nan's stay, the staff always made sure they treated her with the utmost respect and dignity. Nothing was ever too much trouble and they always go out of their way to make sure she was happy, comfortable and generally looked after. The family always felt welcome when visiting."
Caitlan M
carehome.co.uk rating: 4.5 out of 5
"Mum was a resident at Lawton Manor for 1 year. We cannot thank all the staff from the cleaners, laundry workers, carers, nurses to the office and management staff enough for the care they gave to her. They did their best with difficulties sometimes because of low staff numbers. The system used to calculate numbers of staff required is set by a company policy scheme. However, this is not enough. There were times when mum had to wait for care which was unacceptable, not the fault of the staff on duty, it's the fault of the system."
Gillian P
carehome.co.uk rating: 4.42 out of 5
"My mother was a resident at Lawton Manor for approximately three years, during this period I have found the staff to be caring and friendly at all levels. The domestic ladies take a huge interest in the welfare of the residents and often go above and beyond their normal duties to form a relationship and provide companionship when required. The home is always kept extremely clean, entertainment provided and we have always felt well informed of my mother's condition."
June L
carehome.co.uk rating: 4.25 out of 5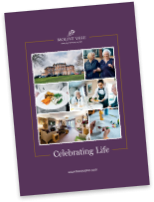 Read our brochure 'Providing great quality care and wellbeing' for more information on how we're here to help you and your loved one.
Read brochure
Food & Nutrition
Activities & Events
Care & Facilities
What happens now?
Are you ready to discuss your individual care requirements? Pick up the phone and talk to us, book a visit to our care home or come and take a look around our facilities.
Care enquiries
New care enquiry phone lines are open 8am - 8pm
01270 864462
All other calls
Our fees and contract
We want to be as transparent as possible about how we charge for the different services we provide as well as what's included in our contract. Please click the links below to find out more about our fees and contract.
View typical fees
View Our Contract
Useful downloads
Here to help you make the right decision about your care requirements.
48412