Activities at Lawton Manor
We understand that the people we support have passions and interests that could be difficult to pursue after moving into a care home – but that doesn't mean we don't encourage them to try! Some hobbies can define a person, so our Activities Coordinators are dedicated to ensuring that everyone we support is able to do what makes them happy to the best of their abilities. Social events are organised with individual tastes in mind and with the idea that residents have the opportunity to try new and exciting things.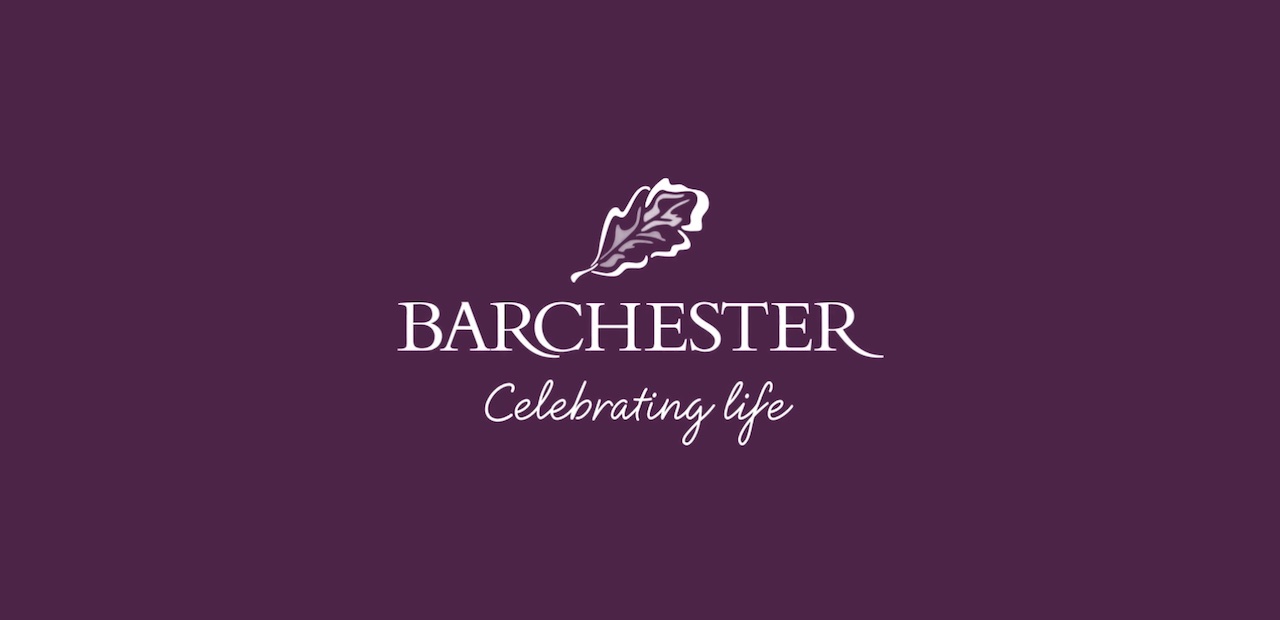 Watch our video on life enrichment in our homes.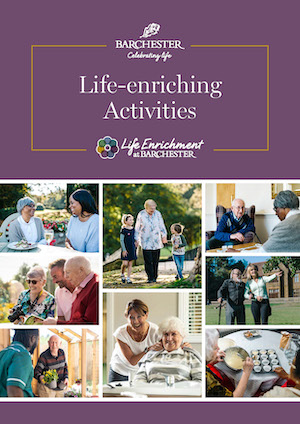 Read our brochure 'Life-enriching activities' for more information about life in our care homes.
Download brochure
Activities and Events Partnerships
As part of our bespoke life-enrichment programmes, we host a number of live virtual events in the home on a regular basis through a number of partnerships with places of interest and world class performance companies
Life at Lawton Manor Care Home
Battle of Britain Memories
We celebrated Battle of Britain Day on 15th September for the 83rd Anniversary, which is particularly significant to one of our residents, Ivor.
Residents and staff all got involved with the spirit of the themed day. Ivor took the opportunity to share his experiences with residents and staff as he was an Officer and a Squadron Leader back in the day, who was trained to fly any aeroplane including fighter planes! Ivor dressed in his officer uniform to show us all.
Our team were amazed by the stories and how smart Ivor looked in his uniform. We're amazed he still has it and it is still in such wonderful condition 83 years later! Ivor is even a member of the Caterpillar Club, which is an association of people who have successfully used a parachute to bail out of a disabled aircraft.
Thank you Ivor for such a wonderful afternoon of storytelling and reminiscing!
,
,
Harvest festival brings community together
Staff, residents, relatives and the local community came together at Lawton Manor to enjoy a Harvest Festival that was held in the home's grounds on Saturday 9th September.  Lawton Manor hosted a variety of activities throughout the day, including stalls with goodies available to buy and live entertainment from the lovely Belle Aria, local singing trio, which were enjoyed by everyone who came to the event. In true Harvest Festival fashion, we also had a collection for our local foodbank which will be delivered to them in person by some of our residents in the coming days. 
Staff at Lawton Manor made everyone feel welcome and were delighted to see different generations having fun together. Visitors enjoyed plenty of refreshments, such as tea, coffee, and cakes prepared by the catering team, who were hard at work making sure that a great time was had by all – it really was a team effort!
Sunshine in the Garden
With all of the glorious weather we're having this week, a group of our residents and their family decided to make the most of it and spend this morning in the sunshine! With 4 generations between the oldest and youngest of the group, everyone took the opportunity to sit and have a good chat and enjoy quality time together.
It's days like these we're so grateful for our beautiful gardens and outdoor space!
,
Happy 90th Birthday Joyce!
Happy birthday to our lovely Joyce who celebrated 90 years. Joyce spent a lovely morning with family to enjoy the occasion with style, while she was inundated with messages from other residents and the team wishing her a happy birthday!
Joyce and other residents even enjoyed a games afternoon together to make the most of her special day.
Musical Moments
We love a visit from Vicky at Musical Moments at Lawton Manor! Vicky makes sure there's a way for all of our residents to get involved, to sing and move all at the same time, complete with instruments. Not only do we have the best time, but we've also discovered some of our residents are natural music makers! Maybe we should start a band...
Thanks again Vicky, and we can't wait for the next session!
,
Happy 102nd Birthday Eric!
We celebrated a very special birthday this week, as Eric turned 102! So we held a special tea party for Eric and his family.
Several generations of Eric's family joined him to celebrate such a special day. On behalf of all residents and staff at Lawton Manor, we all wish Eric a very Happy Birthday.