What our families say: Laurel Bank Care Home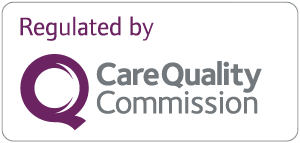 "This care home has a lovely atmosphere and is beautifully maintained - Mum thought it was a posh hotel when she first went there in February! The staff are lovely and friendly and treat the residents and their visitors with respect and good humour. I cannot fault Mum's care and support. The food is good, and there is always seems to be a lovely activity on offer; Mum particularly enjoys the ones that involve music and singing. The staff take time to talk to the patients and help them to be the best they can be - Mum has settled well and is much more confident than she was at home, so thank you to all involved in her care, every minute of it is appreciated."
Linda S
carehome.co.uk rating: 5.00 out of 5
"He is very happy living here, and so am I. Everyone has been so kind and helpful. We would tell anyone to come here. If and when it is my turn, I will be coming just so I can mess about with the staff."
Vera F
carehome.co.uk rating: 5.00 out of 5
"I have been very pleased with the reaction and performance of staff from late February until the end of May. Most importantly, my wife is happy with this also."
D S
carehome.co.uk rating: 4.83 out of 5
"During my father's respite stay, we have all been made to feel welcome and valued. Nothing has been too much trouble, and the care given to my father has been excellent. It has given my mum some valuable respite time. I'm sure we will be using your services again!"
Corinne B
carehome.co.uk rating: 5 out of 5
"I moved my husband from a nursing home to Laurel Bank in April. It was primarily to bring him closer to home, so he could see family and friends more often. The whole transition has been perfect, and we couldn't be more pleased with Laurel Bank."
Margaret G
carehome.co.uk rating: 4.78 out of 5
"Laurel Bank is a very nice building with good facilities for residents and visitors. It is a very welcoming environment, and all staff are very helpful and accommodating and seem very happy with each other, whether is a receptionist or senior management. Activities are well organised and approachable."
Joseph F
carehome.co.uk rating: 4.33 out of 5
"The best care home in the area. My auntie is in Laurel Bank. I would recommend 100-per cent. Friendly staff. AMazing to my auntie. Alwats entertainment for the residents. Loving and caring. She 100-per cent loves this care home. My auntie loves it here. Nothing they would not do for her or her family."
Mary H
carehome.co.uk rating: 4.92 out of 5
"Very nice home. My sister is well cared for, and the staff are lovely and look after her. When I visit her, I am well looked after and made welcome."
Irene E
carehome.co.uk rating: 5 out of 5
"After Mum fractured her hip and we could no longer manage the care at home, she was admitted to Laurel Bank nursing home, where she also died on 21st April 2022. From the moment we entered Laurel Bak, we were made welcome. The care was exceptional, friendly, but extremely professional. We can't thank them enough. Laurel Bank felt like home to all of us."
Jane J
carehome.co.uk rating: 5 out of 5
"Mum is very content and grateful for the excellent care and attention that she receives at Laurel Bank. She feels that she is treated with respect and dignity, and all of this only confirms my decision for her to be cared for here. I am very grateful to all the staff for their dedication, hard work and kindness. We are very happy for Mum to live at Laurel Bank, where she is beginning to feel at home."
Christine W
carehome.co.uk rating: 5 out of 5
"The staff are always cheerful and willing to help. The place is clean and tidy with kindness to the residents is apparent."
W J
carehome.co.uk rating: 4.58 out of 5
"I have found the management and staff at Laurel Bank considerate and caring to my mother's needs. They have been very helpful to any questions I may have and are always pleasant and courteous."
B B
carehome.co.uk rating: 4.17 out of 5
"We went to Windermere yesterday for a sail on the lake. It was really an enjoyable day out. It was lovely to return to familiar places. Well organised."
P W
carehome.co.uk rating: 4.22 out of 5
"I'm extremely impressed with Laurel Bank. The care is outstanding, and the manner in which my mum has improved since she came to the home last November is remarkable. All the staff are so positive and very welcoming and always make you feel so welcome. All the staff deserve nothing but praise for the manner in which they've kept everything going during the pandemic. Thank you."
Yvonne C
carehome.co.uk rating: 5 out of 5
"My mum, 95, now needs 24-hour care. Laurel Bank Care Home is amazing. My mum is cared for 24-hours a day with a fantastic standard. The staff are friendly and professional, checking that all visitors are Covid-free without fail. The food is restaurant standard. The staff ake me feel I am visiting Mum at home. Thanks to everyone at Laurel Bank."
Paul W
carehome.co.uk rating: 5 out of 5
"On paper, it sounds amazing, when the assistant manager called prior to deciding which respite home we would decide on, care package was excellent he put in place, mum went in a very happy lady one week in she became very depressed not one thing promised was delivered. The room was substandard and dirty, the food inedible to eat and left in the room. She had only one bath, the staff made out it was mum getting forgetful very false I have pictures of menus with delicious meals to prove the literature not worded correctly. Sadly mum passed away in there. What memories we have of her last days."
J B
carehome.co.uk rating: 1 out of 5
"Seeing my wife looking better than she has done for the past three years tells the whole story of truth. Thanks to all concerned."
F W
carehome.co.uk rating: 5 out of 5
"The staff are very good and do their best under very difficult circumstances due to covid restrictions and staff shortages. They are all cheerful and try to make the place as homely as possible."
M C
carehome.co.uk rating: 4 out of 5
"Although very busy the carers have time to talk to my partner throughout the day. They brought my partner home for a short visit with a carer and driver and it has boosted her mental state to see her garden again. On visits (3 a week) I am treated with care and consideration before being taken up to see my partner, her daughter and son are both informed by staff of any changes to her situation."
M C
carehome.co.uk rating: 4.67 out of 5
"I didn't feel happy about going to a care home till I got here. The staff are friendly, and it's no different from being at home. I'm comfortable, well-fed and I could not have chosen a better place to be in. I would definitely be back."
John P
carehome.co.uk rating: 5 out of 5
"Taking into account the difficulties caused by the Covid pandemic, the person-centred care promised in the promotional material and in-person when choosing this home has never materialised. Particular problems have arisen through poor management of hearing aids - taking into account visual impairment. Garden, activities and communication have not been accessible to my mother. It has been a prison due to lack of sufficient staffing/management and communication - or lack of with relatives."
H S
carehome.co.uk rating: 3.08 out of 5
"My Mother was admitted for end of life care due to pancreatic cancer. She was extremely ill and unable to communicate so we were visiting daily. My Aunt had to request several basic things were rectified such as my Mum being dressed in her own clothes, the return of her missing clothes, the blood in her mouth being cleaned, the fact she had found her sat in reception in an open back nightdress. Then Covid hit the home and we were unable to go in. I understand this, but the communication all but stopped completely. I rang 5 times in one day asking for an update and each time was told someone would call me back. I finally got through only to be told by the nurse that calling me "wasn't a priority" as he was busy and he had cancelled the Dr's visit as "she's end of life - we know what's wrong". I was told he would call me the next day with an update and the call never happened. I am now in the position of my Mother there dying and I have no way of knowing if she's being cared for."
Alison T
carehome.co.uk rating: 1.5 out of 5
"Since becoming a resident at Laurel Bank my brother has gained so much more independence. He is cared for 24/7 and nothing is ever too much trouble. The food is of excellent quality and of restaurant standard. I am so pleased that my brother is in Laurel Bank it has put me at ease as I know he is more than cared for. From the management to the nursing, caring, and support staff, I cannot recommend highly enough. As for the chef, he is great."
Kath R
carehome.co.uk rating: 5 out of 5
"I spent six weeks in Laurel Bank Care Home in March 2021 following an operation. Covid restrictions were still in place, which meant isolation in my room for part of the time. The carer was always kind, respectful and acted professionally. The kitchen staff adapted menus to cater for individual tastes and got to know the residents by serving in the dining rooms and taking meal orders from residents individually. Housekeepers cleaned the rooms and communal areas daily, and the activity coordinators made a significant contribution to the life o the residents by managing visits and online contact with families. Daily activities were provided within the confines of Covid restrictions, and it was impressive to see them including the most vulnerable in their programmes. During the day, the residents are given the choice of remaining in their rooms (TV's provided) or joining others in the lounges. The home is well managed, and I would recommend it to anyone considering short or long term care."
D L
carehome.co.uk rating: 4 out of 5
"After just over a year, I was finally able to visit my sister in her bedroom. The visit was perfect, and as always, the staff were brilliant in how they coordinated and managed my "very safe" visit. My sister has recently been very ill (not Covid related); however, I have nothing but admiration and praise for the staff at Laurel Bank and how they helped nurse my sister back to her old self. Well done, Laurel Bank, you're great!"
John G
carehome.co.uk rating: 4.58 out of 5
"I find the care given to residents is of a high standard."
S P
carehome.co.uk rating: 4.42 out of 5
"Mum is very happy and settled and gets on well with all the staff. I am happy with her care and the facilities."
M F
carehome.co.uk rating: 4.42 out of 5
"Handling of coronavirus has been excellent, with the care of the residents paramount, but keeping in touch with relatives has also been encouraged. Very pleased with the care taken to enable visits after such a long time."
G T
carehome.co.uk rating: 4.92 out of 5
"Care given to Mum cannot be faulted and she now calls this her home and is very happy here."
P R
carehome.co.uk rating: 4.5 out of 5
"I do not have an issue with Barchester Laurel Bank Care home in all aspects of care, which I find excellent in all fields."
T W
carehome.co.uk rating: 5 out of 5
"Whenever we visit the home, we always find the staff to be very pleasant, helpful and friendly. The entrance area is welcoming and well maintained and the bistro area is a nice touch. Our relative seems to be happy and comfortable in the home. She appears to know all the staff by name and they are always popping in to ensure she is okay. All in all the experience of visiting the home is a pleasant one."
J H
carehome.co.uk rating: 4.58 out of 5
"Lovely home, decor is outstanding. Mums room was fresh, bright and very clean. The staff were welcoming and supportive towards mum care and we could not fault it."
Norma B
carehome.co.uk rating: 4.17 out of 5
"The personal care and attention is excellent. The carers show genuine compassion and knowledge of our aunt. Thank you so much. This knowledge was clear from our chat with one particular member of staff in Pine Ward."
S H
carehome.co.uk rating: 5 out of 5
"My mother was in Laurel Bank for approximately 9 years. Her care was more than satisfactory in every way. I would highly recommend this nursing home. She died there on 3rd June 2019. Thank you to all staff who worked here."
J W
carehome.co.uk rating: 4.67 out of 5
"All staff are extremely helpful and friendly and always talk to my sister and use her name. They are also aware when problems arise (i.e. sore bottom, etc.)"
Jill B
carehome.co.uk rating: 5 out of 5
"The care home management acted swiftly and efficiently when assessing my father prior to his admission into respite care. On the whole, he was looked after well - I am aware that he can be demanding - on occasion, he became frustrated when staff were otherwise occupied. The facilities were good, he enjoyed the food. Access to medical practitioners was good. The administration staff were unfailingly helpful."
S M
carehome.co.uk rating: 4.08 out of 5
"I highly recommend Laurel Bank Care Home. The home itself is pleasantly presented and has a real homely atmosphere. It is light and airy and just feels comfortable. The staff are brilliant and very helpful and friendly whilst maintaining high standards of care and efficiency. My dad has thoroughly enjoyed his stay so far. So much so, he has decided he wants to stay permanently."
Jacqui S
carehome.co.uk rating: 5 out of 5
"Outstanding care towards my nana. Always checking she was comfortable and not in any pain. Room was lovely and welcoming. Outstanding care from all staff."
Emma B
carehome.co.uk rating: 5 out of 5
"The home is always clean, it provides nutritious tasty good and is presented lovely. There is always a variety of activities for residents, the rooms are bigger than most care homes with furniture that looks new and not cheap looking. Home kept furniture and equipment as to a high standard. My nana is always treated with dignity and is never rushed. Staff try to do personal centred care for her. The nursing care is to a very high standard. Management is always available to talk to. Staff seem well looked after. I couldn't speak more highly about Barchester Laurel Bank Care Home. If anything, I don't think they promote the highlights of the home enough, like the parker baths, activities, large rooms and lovely food. The staff, all of them are very caring, hardworking, supportive to residents and timely. I would highly recommend this home. I think its the best in the area."
Amanda P
carehome.co.uk rating: 5 out of 5
"Staff know every resident and call them by their name. Care excellent and mum likes the food."
Patricia R
carehome.co.uk rating: 4.83 out of 5
"Couldn't fault the care and the staff. Lovely atmosphere. Very caring staff. Best place for my nanna at the end as she was so comfry and peaceful. Special thanks to the Activities Coordinator."
Kerri S
carehome.co.uk rating: 5 out of 5
"The staff are very caring. The caregiving to my husband has been excellent. The food is like a 5-star hotel."
Eileen A
carehome.co.uk rating: 4.67 out of 5
"My husband became a resident at Laurel Bank on 7th August 2018 and since then he has made good progress after having a stroke in April. He has received very good care and the staff are very attentive and kind. I have stayed for lunch with my husband and have really enjoyed this quality time together."
Daphne W
carehome.co.uk rating: 4.25 out of 5
"My aunt arrived today - during enquiry and setting up stages, staff have been professional, kindly and understanding. The welcome/settling in by staff have been excellent and my aunt is happy and confident. Many thanks."
Gillian D
carehome.co.uk rating: 5 out of 5
"We really enjoy coming to see our work friend, now an elderly resident in your beautiful home. We are made to feel so welcome. The reception/cafe is so upmarket and her room is always very clean and tidy. She enjoys her meals with a little help. Her bedroom view is really amazing, she says she is most happy with all the staff and feels safe, for this we are most thankful. The home is set in the most wonderful grounds/gardens. We thank you from us and her family members."
Summa
carehome.co.uk rating: 4.58 out of 5
"My wife has been a resident in Laurel Bank Care Home, Lancaster for the last 16 months or so. We as a family continue to be really happy with the excellent service provided by the management, nurses, carers etc. The home has a lovely and brilliant atmosphere both to residents, family and visitors and enjoys a good and deserved reputation throughout the Lancaster area. Top class and well deserved. Thank you very much"
John W
carehome.co.uk rating: 4.67 out of 5
"I am very happy with the care my mother's receives at Laurel Bank. The staff are amazing, very caring and understanding. They try very hard to find out what is important to the residents and adapt to ensure they feel supported and cared for. They talk to me each time I visit to let me know how she is doing and listen to my suggestions. The manager is great and nothing is too much trouble. Thank you"
J Caroline S
carehome.co.uk rating: 4.25 out of 5
"Is manager a cardboard cutout? All food overcooked. Lost items of clothing. No help/care - everyone says "just a minute". Turns into 35mins or 1 hour. Only one shower in 8 days. Bed not changed at all. To say "I know" is not enough."
Christine S
carehome.co.uk rating: 2.17 out of 5
"Overall Laurel Bank Care Home is good. Often care staff level is low. They seem to disappear altogether. There have been a couple of instances where no care staff at all and resident had fallen so visitors had to help! Nursing care is good high levels of staff turnover. The chef is brilliant."
Pauline M
carehome.co.uk rating: 3.25 out of 5
"We have always been very happy and satisfied with the care provided ever since our arrival in Laurel Bank Care Home. Management and staff have always been available, helpful and extremely pleasant, leading to a pleasant and happy environment. The feeling one gets within the home is always friendly and willing to help residents and relatives to feel at home. Many thanks to all concerned."
John W
carehome.co.uk rating: 4.92 out of 5
"The care home always has the best intentions in mind for my mother. The home itself is clean, pleasant, inviting and homely with good facilities. Staff are approachable, caring and conscientious. They have a friendly family approach to care and my mother considers the staff as friends, not carers. We looked at many homes but are so glad we chose this one for my mother's ongoing care. 2 years into her care and she is very happy and comfortable in her surroundings and with the wonderful people who look after her."
Duncan M
carehome.co.uk rating: 4.5 out of 5
"My Dad has been in Laurel Bank for 4 months now and we have nothing but praise for the home, the staff, the management, the care, the food, the room, the facilities, the activities - even the lovely fresh clean smell. My Dad has been treated with love and respect at all times. We were fearful of the care that he would receive before he was admitted but we needn't have worried. From the welcome at reception, through the way the admin is handled right through to the bedside care, we have been truly impressed. I would have NO hesitation at all recommending Laurel Bank to anyone."
Mike D
carehome.co.uk rating: 4.83 out of 5
"My mother was bedridden for most of her stay (approximately 8 months). Everyone who came into the room when I was there treated her with great respect, care and kindness. My mother had no complaints about the care or food. I really felt that everyone tried very hard to make us both feel comfortable and at home. Even as my mother became more ill, everyone still treated her the same."
Victoria D
carehome.co.uk rating: 4.58 out of 5
"Very good staff. Food - not at all enjoyable (as is most institutional food) No staff at reception (entrance) at weekends!"
J A C
carehome.co.uk rating: 3.67 out of 5
"The initial phone call with the home manager inspired confidence that the care and services offered would be excellent, which they proved to be. The staff are all keen, caring and efficient in their duties, giving individual tailored care but taking the time to communicate to the family when they visit at an appropriate level. The home environment is clean and bright, any problems rapidly solved by the maintenance team. The food is freshly cooked with plenty of choices, individual meals are provided if required, also allowing family to eat with their parents at Christmas, which was wonderful. I could not recommend this home more highly. Everyone from the laundry staff, administrators, catering and care staff all strive to offer a wonderful service making me feel confident. My elderly parents are very very well looked after."
W C
carehome.co.uk rating: 5 out of 5
"This month my mother passed away and we have been so impressed by the professional and caring care that all staff extended to both my mother and us her family. There have been some exceptional examples of care form some exceptional members of staff and the general level is also very very good. After her death this care has continues towards us and we will greatly miss Laurel Bank and the team."
Alice G
carehome.co.uk rating: 4.58 out of 5
"Mum has been at Laurel Bank for seven years. She has complete needs, dementia/severe needing full care. Insulin dependant diabetes and cannot walk. Excellent medical care, excellent nursing care good communication with myself. They have looked after my mother as if she were a family member."
Trevor F
carehome.co.uk rating: 5 out of 5
"My sister got the best care she could have in the short time she was there on palliative care, the staff were excellent."
Christina D
carehome.co.uk rating: 5 out of 5
"My stay in respite at Laurel Bank has been superb, everyone from nurses, carers, kitchen staff and cleaners have made my stay fantastic. If you want or need anything you only have to ask and it's sorted for you. The food has been lovely, great choices on the menu and served out beautifully. Everyone is treated with dignity and it's a very happy place always lots of laughter which makes me very comfortable."
Carole D
carehome.co.uk rating: 5 out of 5
"The care Father received in Laurel Bank throughout his three year stay could not have been better. From his first day, all the staff did everything they could to make him feel at home, and latterly, when he needed more help, were always thoughtful and caring."
Peter B
carehome.co.uk rating: 4.83 out of 5
"Our experience of Laurel Bank was extremely positive. My mother spent the last few months at Laurel Bank. Everyone from the management, nursing and care staff were marvelous. Her care and comfort were a priority. My mother was happy, peaceful and contented. We wish she could have had longer there to enjoy everything that Laurel Bank has to offer."
June W
carehome.co.uk rating: 5 out of 5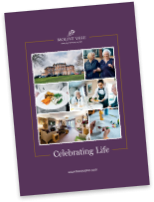 Read our brochure 'Providing great quality care and wellbeing' for more information on how we're here to help you and your loved one.
Read brochure
Food & Nutrition
Activities & Events
Care & Facilities
What happens now?
Are you ready to discuss your individual care requirements? Pick up the phone and talk to us, book a visit to our care home or come and take a look around our facilities.
Care enquiries
New care enquiry phone lines are open 8am - 8pm
01524 925 355
All other calls
Our fees and contract
We want to be as transparent as possible about how we charge for the different services we provide as well as what's included in our contract. Please click the links below to find out more about our fees and contract.
View typical fees
View Our Contract
Useful downloads
Here to help you make the right decision about your care requirements.
98