Food at Kingswood Court Care Home
Our dishes here are constantly evolving, and take into account the desires of those we support, integrating seasonality into everything we prepare. Food and nutrition are at the heart of the home, so it is important that residents can enjoy a balanced diet that caters to individual dietary requirements. Whether people want to try something new and exciting, or just enjoy an old favourite, there is something for everyone on our menu. Please see below for more information:
I've worked in the kitchen at Kingswood Court for 7 years and I've been working in catering for 20 years, during that time I have worked in a children's day nursery and another care home. I love being able to produce fresh, nutritious meals for our residents and it means a great deal to me that I can make a difference to the residents lives. 
In my spare time I like to spend time with my husband, 2 children, 5 grandchildren and my boxer dog. I love the sun and try to get away whenever I can.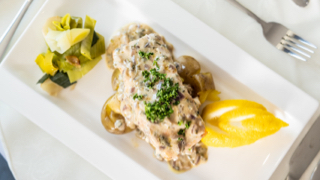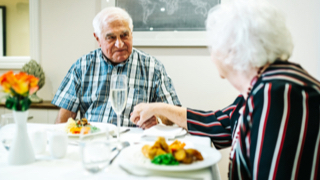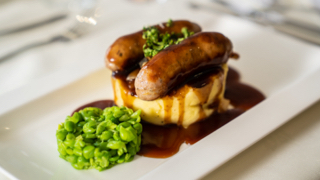 Dietary requirements
For residents who have difficulties swallowing, we modify the menu of the day so that the dishes are more palatable for them. To support our chefs in producing these dishes, our hospitality team and our Chef Academy organise theory and practical workshops. The chefs work with the chef trainer to prepare tasty, modified meals safely and according to IDDSI frame work. This encourages residents to eat and enjoy their food. All our chefs have been trained in IDDSI food descriptors.
Attracting top chefs
Our chefs are recruited on the basis of an interview with the regional hospitality support team and the manager of the home. Selection also involves a practical element, where potential chefs are asked to cook for and meet a panel of people living in the home. Chefs take their job extremely seriously and the annual Barchester Chef Competition sees our chefs battle it out in regional heats and then at a national final for the accolade of 'Barchester's Chef of the Year'.