What our families say: Hawthorns Care Home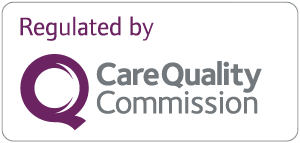 "Beautiful, clean building. Staff are excellent. Their care and compassion are 100%; they are dedicated to the residents. They help family members in every way possible."
Gillian W
carehome.co.uk rating: 5 out of 5
"My son has not been a resident in Hawthorns Care Home for very long, but we know we have made the right decision for him. We are very impressed with the care and attention he is receiving from all staff - it has a very welcoming and homely appeal. We, as a family, feel the staff really 'care' and it is not just a job. Thank you - you are all a credit to the caring profession."
L K
carehome.co.uk rating: 4.42 out of 5
"I recently had a short term placement here after taking poorly. I was very nervous coming into a care setting, but immediately I felt at ease. All staff were friendly. Nothing was too much trouble. I would recommend this home to my family and friends. Thank you so much, Hawthorns."
P B
carehome.co.uk rating: 5 out of 5
"The home has excellent facilities, it's not clinical and depressing in terms of ambience. The home has a hotel atmosphere and it's very cosy. The staff seem to be very efficient and engaging with both residents and visitors. The garden is fantastic too."
Louise N
carehome.co.uk rating: 5 out of 5
"My connection with Hawthorn Care Home began in November 2021. Right from the start, I became impressed with the home and its staff. We as a family are made to feel a part of the home and I have nothing but praise for them. I come from a care background and I feel certain that other organisations have a lot to learn from the Barchester organisation."
S C
carehome.co.uk rating: 5 out of 5
"My mam has been at Barchester nursing home for the last 11-years. She has always got a smile on her face and she also likes a tipple now and again. She also likes to be involved with activities and gardening."
Barbara L
carehome.co.uk rating: 5 out of 5
"My daughter is a resident on the neuro-rehab unit. Barchester The Hawthorns and it's amazing team have given her the confidence to not feel held back by disability. She is now excited for the future, the trust she places in the team drives her to achieve her full potential. I believe that my daughter's sunny and positive outlook at present coupled with achieving goals towards a more independent future is all down to the amazing caring staff. My daughter has only good things to say about the team at Hawthorns from the wonderful manager, the therapy team, the activities team, the care team, the very patient catering team and all other support staff. My daughter has particularly benefited from the care of the outstanding nursing team. Prior to coming to Hawthorns, she had a lot of unmanaged health needs, these are now all expertly overseen and care planned for the unit manager and her team of nurses. I am so thankful to everyone at this wonderful caring place."
Jo P
carehome.co.uk rating: 5 out of 5
"Great to be able to be kept up to date with all that's going in Hawthorns via their social media. It's comforting to know that while we can't be there in person every staff member looks after our relatives/friends as if they were their own family members."
Elaine N
carehome.co.uk rating: 5 out of 5
"My aunt stayed here for 10 days respite while I had a breakaway. The main reason I chose Hawthorns was that I know someone whose mam was a resident and now she works at the home. That speaks volumes to me. I follow the Facebook page and love all the activities they involve all the residents in. Five stars from me."
Carol B
carehome.co.uk rating: 5 out of 5
"My aunt was a resident and after trying another home which was not successful came here and it is like having your own family looking after you. A very happy and social place to live. Very accommodating to family and friends visiting and even giving care and attention to them. Yes, the place to be when you need care for yourself or your loved ones."
Janet H
carehome.co.uk rating: 4.58 out of 5
"Due to careful consideration in choosing a care home for our mother, we have found the staff at The Hawthorns Care Centre to give excellent care to our loved one. The home is very comfortable and clean. Residents and family can choose to eat in the restaurant which is set out with table cloths, flowers and waitress service; very professional. The reception and lounge area are nice quiet places to take our mother for a change of scenery. The staff who care for our mother are very helpful and patient; the management are likewise very understanding of our mother and our needs, they have kept us up to date with many phone and Skype calls, especially in these difficult times we are all going through, which is a great comfort to us. I am especially grateful as to the lengths they have gone to to keep Covid at bay as much as possible in the home, which is all credit to the management and staff. Keep up the good work."
Michael C
carehome.co.uk rating: 4.67 out of 5
"It broke my heart after 56 years of marriage to be parted from my wife but it's been such a comfort to see the care she is getting. The staff are so professional and nothing is too much trouble and allow me to Facetime her every day. They keep the residents occupied with regular activities and the meals are of such a standard you could believe you are in a top hotel. My overall opinion of the staff is that they care for my wife as they would care for their own mother."
John N
carehome.co.uk rating: 5 out of 5
"My aunty came in here. I can honestly say it was the best care home I have ever been to. She was happy and enjoyed the time she spent here the activities where amazing and the care was fabulous. I could not have wished for her to be anywhere else. I am very very grateful."
Laura T
carehome.co.uk rating: 5 out of 5
"Absolutely fantastic care home always doing loads of activities with the residents. Really good at helping my dad keep in touch with my mam during COVID by FaceTime. Staff always seem so friendly and anything you ask they try their best to help with."
Jane A
carehome.co.uk rating: 5 out of 5
"I cannot thank The Hawthorns Care Centre enough for the compassion they showed a member of my family. They were diligent in all aspects of their work, including the respect they showed my family member, the cleanliness of the home was impeccable and all staff were approachable. The meals were of a fantastic variety, and the activities they did were extremely well thought of including nostalgic. I know they looked after my family member as if they were one of their own, and I slept easier at night knowing how well they were looked after."
Leanne W
carehome.co.uk rating: 5 out of 5
"Cannot thank the staff enough, they go above and beyond to help, one member of staff in particular has gone out of her way to be able to make the pandemic and COVID slightly more manageable. In these uncertain times it's hard not been able to see family but knowing they are in a safe place with great staff and well looked after puts us at ease. Cannot thank the staff enough."
Nicky R
carehome.co.uk rating: 5 out of 5
"Amazing place. My nan was so well treated, staff are absolutely fantastic! Would highly recommend to anyone who needs to use a care home! 100% outstanding! Facilities are amazing and so clean. My expectations were more than met."
Diane E
carehome.co.uk rating: 5 out of 5
"Great staff who take time with each resident in the home. My relative was extremely happy and comfortable during her stay and always spoke highly of the staff and the care she received. I know she felt reassured that she was receiving the best care she could."
Geoff S
carehome.co.uk rating: 4.67 out of 5
"What a fantastic place, my daughter moved into this home in June, her care has been excellent!! But it's not just the care it's the love, time and attention they have given my daughter during this horrible time with no visiting. When face timing my daughter each night, it is so obvious how happy she is, and that is down to the fabulous staff. Well-done everyone for the love and support you have shown my daughter. I will be forever grateful."
W B
carehome.co.uk rating: 5 out of 5
"My mam is in The Hawthorns for a few months now. The hardest thing you ever have to do is to pick somewhere for your loved ones to go, but I can honestly say I am very pleased we picked The Hawthorns. It has lovely staff, it's very clean, the food is great and nurses are all very helpful. The care staff are just brilliant and management are easy to talk to and always on hand for any questions you may have and in these hard times are keeping everyone's spirits up as best as they can. Myself and my family are overwhelmed by the kindness we have been shown from everyone there and appreciate everything they do for my mam this is a top place for anyone's family thank you."
Nicola M
carehome.co.uk rating: 5 out of 5
"My grandad came in fast-tracked, poorly, on end of life. Due to the care he received, he lived another 3 years. I can't thank the staff enough for the extra time the family had with him. The staff looked after him well and knew all his needs as they changed."
Victoria O
carehome.co.uk rating: 4.92 out of 5
"All the staff have been amazing and the care provided has been above and beyond specific duties, especially during this pandemic. All the staff have always had a smile on their faces and remained very professional whilst coping with all the unknown of Covid 19."
Liz
carehome.co.uk rating: 5 out of 5
"My niece has been a resident in this home for a while now. She is a young lady with a serious health condition that needs constant care. Since coming to this home in these most difficult of times it has been obvious to all her family that she is really happy here and this is a great comfort to everyone whilst visiting is not allowed. The staff at this facility really engage with the residents and their families and there are so many activities on the go that it must be a joy to work and live there. They make sure that she has regular contact with her family via Facebook etc and from what I've seen the staff are all lovely."
Clare B
carehome.co.uk rating: 5 out of 5
"My grandmother was here for over a year and I couldn't fault a single thing. The staff were amazing with her, she was extremely well looked after and they made sure there was plenty of entertainment for her. We were made to feel welcome whenever we visited and they couldn't have done any more for us in my grandmother's last days. Highly recommended to anyone."
Kassidy H
carehome.co.uk rating: 5 out of 5
"During my grandmother's time in this carehome she always seemed happy with the standard of care she received from the staff. Our family were comfortable with my grandma staying there for her end of life care and the staff made sure that her last days were were as best and as comfortable for her that they could be."
Kaycee H
carehome.co.uk rating: 5 out of 5
"They took great care of my mother-in-law for her end of life care with her cancer treatment. Couldn't have done more for her, very friendly and caring staff. Couldn't ask any more of them. Highly recommend to anyone."
Ricky M
carehome.co.uk rating: 5 out of 5
"My grandmother was in this home for nearly a year while she was battling cancer. The staff there made us feel extremely comfortable and made my gran's last days the very best they could. I would highly recommend this care home to anyone. The home is beautiful and the staff are fantastic."
Lauren D
carehome.co.uk rating: 5 out of 5
"My husband is a resident in Seaham House For 2 years and throughout his stay, he has had excellent care, the staff are all very friendly but also professional. We are kept well informed of anything that happens to him and the standard of care is excellent. Throughout the pandemic we knew he was in safe hands we would like to thank all the staff and are looking forward to seeing him soon."
Patricia
carehome.co.uk rating: 5 out of 5
"My mam had to go into care after several falls and having terminal cancer and no longer being able to care for herself. I could not have chosen a better home. The staff were amazing with her, all her needs were met, food fantastic, and meds were given, and the range of entertainment provided; she loved every minute. 24-hour visits and nothing was too much trouble. We sadly lost her to her cancer, but happy to know she ended her days content, safe and well cared for."
Karen D
carehome.co.uk rating: 5 out of 5
"Excellent family of staff who have looked after my husband since arriving, they care for him like I would do so myself. I can not thank them enough as to how much they have looked after him during this horrific pandemic, video calls and messaged on a daily basis. Stay safe all my love."
Jacquline H
carehome.co.uk rating: 5 out of 5
"During this month I was kept informed of how my mother had been coping after such a long time of lockdown. The staff have been polite, courteous and very professional and everything that they have done for my mam."
J C
carehome.co.uk rating: 5 out of 5
"My daughter was at Hawthorns Peterlee from March until September and has now been moved to another home. The time she spent at Hawthorns was fantastic. The nurses and carers were absolutely great. Everyone was very friendly and nothing was too much trouble. They were also very friendly with us too. I cannot praise them enough. My husband and I thank everyone who looked after her."
Sandra C
carehome.co.uk rating: 4.08 out of 5
"My mother, unfortunately, had to go into care after a long battle with terminal cancer. She ended her days here surrounded by new friends, staff who cared for and met her daily needs. It wasn't home, but it came close as you could get. We were always welcomed and updated on her wellbeing. We, unfortunately, lost her but know she was happy in her last days."
L H
carehome.co.uk rating: 4.67 out of 5
"I am extremely happy at the care, attention and love that my husband is receiving in The Hawthorns, Seaham House Peterlee. All of the staff are so helpful, not only to my husband and other residents but also keeping me informed of his day to day activities. After visiting my husband, I am satisfied that he is being well cared for and looked after, which makes me feel more settled. From the manager, the nurses, carers, cleaners, kitchen staff and all concerned with Seaham House, I have to say that they are all doing an excellent job and are all very dedicated to their roles. 100% happy with the home, as everyone is caring and helpful. I would like to say a big thank you to everyone concerned."
Ann M
carehome.co.uk rating: 5 out of 5
"The overall quality of what The Hawthorns provides is outstanding. I cannot praise them too highly. Whether "nursing care"! or "just care", they are miles ahead of any other provider in my experience, including the nursing care in a nearby specialist facility dealing with my medical condition. The staff are not only excellent, sensitively attuned to my needs and brilliant at addressing them, they also appear to be happy in their work - all of them, whichever pair comes to deal with you. This can only come about through top-notch management, both style and procedures. Congratulations throughout the whole organisation. I only can't comment on the activities since I didn't avail myself of them at all. Much of the food was up to restaurant standards."
Tim M
carehome.co.uk rating: 5 out of 5
"Every visit I always feel welcome - staff are very friendly and helpful. The home itself is really lovely and comfortable, have never stayed for a meal so can't comment on food."
Christine G
carehome.co.uk rating: 4.67 out of 5
"Staff are always very friendly and helpful, lovely place."
Margaret L
carehome.co.uk rating: 4.75 out of 5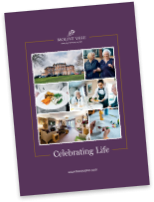 Read our brochure 'Providing great quality care and wellbeing' for more information on how we're here to help you and your loved one.
Read brochure
Food & Nutrition
Activities & Events
Care & Facilities
What happens now?
Are you ready to discuss your individual care requirements? Pick up the phone and talk to us, book a visit to our care home or come and take a look around our facilities.
Care enquiries
New care enquiry phone lines are open 8am - 8pm
0191 448 9332
All other calls
Our fees and contract
We want to be as transparent as possible about how we charge for the different services we provide as well as what's included in our contract. Please click the links below to find out more about our fees and contract.
View typical fees
View Our Contract
Useful downloads
Here to help you make the right decision about your care requirements.
73