What our families say: Hawthorns Care Centre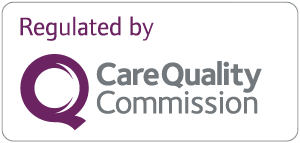 "I am extremely happy at the care, attention and love that my husband is receiving in The Hawthorns, Seaham House Peterlee. All of the staff are so helpful, not only to my husband and other residents but also keeping me informed of his day to day activities. After visiting my husband, I am satisfied that he is being well cared for and looked after, which makes me feel more settled. From the manager, the nurses, carers, cleaners, kitchen staff and all concerned with Seaham House, I have to say that they are all doing an excellent job and are all very dedicated to their roles. 100% happy with the home, as everyone is caring and helpful. I would like to say a big thank you to everyone concerned."
Ann Mcarehome.co.uk rating: 5 out of 5
"The overall quality of what The Hawthorns provides is outstanding. I cannot praise them too highly. Whether "nursing care"! or "just care", they are miles ahead of any other provider in my experience, including the nursing care in a nearby specialist facility dealing with my medical condition. The staff are not only excellent, sensitively attuned to my needs and brilliant at addressing them, they also appear to be happy in their work - all of them, whichever pair comes to deal with you. This can only come about through top-notch management, both style and procedures. Congratulations throughout the whole organisation. I only can't comment on the activities since I didn't avail myself of them at all. Much of the food was up to restaurant standards."
Tim Mcarehome.co.uk rating: 5 out of 5
"Every visit I always feel welcome - staff are very friendly and helpful. The home itself is really lovely and comfortable, have never stayed for a meal so can't comment on food."
Christine Gcarehome.co.uk rating: 4.67 out of 5
"Staff are always very friendly and helpful, lovely place."
Margaret Lcarehome.co.uk rating: 4.75 out of 5
What happens now?
Are you ready to discuss your individual care requirements? Pick up the phone and talk to us, book a visit to our care home or come and take a look around our facilities.
Care enquiries
New care enquiry phone lines are open 8am - 8pm
0191 448 9332
All other calls
Our fees and contract
We want to be as transparent as possible about how we charge for the different services we provide as well as what's included in our contract. Please click the links below to find out more about our fees and contract.
View typical fees
View Our Contract
Useful downloads
Here to help you make the right decision about your care requirements.
73