What our families say: Cadbury Hall Care Home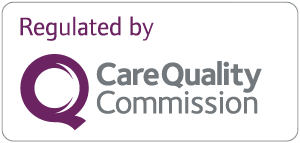 "Yatton Hall became part of the Barchester group just as Covid-19 lockdown began, no upgrading of the premises and facilities have been able to be done so any opinion will be based on visits prior to March 2020. I have only been able to visit my relative since the beginning of August, socially distanced outside, which is not ideal because she is hard of hearing and has a noticeable deterioration in her health and ability to interact socially."
D Scarehome.co.uk rating: 2.25 out of 5
"Yatton Hall has recently been taken over by Barchester Healthcare from another care provider under which a CQC report showed 'inadequate'. Barchester are making changes although most of these have happened during lockdown. I have not been able to visit my mother since March 2020 although we have spoken on Skype. Mum is not able to do much for herself and the carers are very good with her. They do a wonderful job. A small point is that mum has not always been up and dressed until late morning when I visited. But this may have improved under Barchester. A mention must go to the lady who organises the activities - she is marvellous and the residents love her. Overall I am happy that mum is safe and well-cared for."
S Scarehome.co.uk rating: 4 out of 5
"I am satisfied with the way you look after my Auntie."
Peter Ccarehome.co.uk rating: 4.17 out of 5
"Following my last review we went to Yatton Hall to take my sister out and she looked really nice. She was clean and dressed very nicely. Her room was also clean and tidy. I understand that previously due to staff sickness there had been a lot of agency staff used which may account for earlier problems."
Julie Bcarehome.co.uk rating: 4.33 out of 5
"The staff and facilities at Yatton Hall Care Home are excellent. The ladies and man are always very pleasant and helpful. Nothing is too much trouble. It is very comforting to know that my step mother is being so very well looked after especially as I have to travel the world on business and I can't get to see my stepmother as often as I would like to. I have nothing but praise for the hard work that is done. This includes the admin staff too."
Jackie Mcarehome.co.uk rating: 5 out of 5
"My dad has been a resident of Yatton Hall Care Home for several years. Going into a nursing home was a difficult move for him and my mum but the manager and staff have been very kind and considerate to both of them. I would like to pass on praise particularly to the activities coordinator who does a brilliant job to provide entertainment for people with a wide range of needs. My mum has also asked me to mention the manager who has been a great help and support to both of them."
Jaqueline Pcarehome.co.uk rating: 4.58 out of 5
"I have always found all the staff, regardless of their grade, kind, courteous and very helpful. Many of them have a really good sense of humour. Especially one who is wonderful with all her activities. My uncle enjoys her input tremendously."
Veronica Hcarehome.co.uk rating: 4.58 out of 5
"My brother was a resident in Yatton Hall during the last months of his terminal illness and died there this month. I am a retired community nurse and was very impressed with the standard of care he received. All the staff appear to be well trained and confident in all aspects of caring for very infirm people, not only in the practical sense, but also in showing kindness, sensitivity and good humour. They checked on their poorly patient very regularly, and in his own words, "nothing was too much trouble". They were also very caring and helpful to his daughter following his demise."
Miranda Tcarehome.co.uk rating: 3.92 out of 5
"My brother was a resident at Yatton Hall for over 17 years. I chose this Nursing Home for him because they had a policy of taking a fair proportion of young disabled and as he was only 50 when he needed nursing care this fitted the bill. He died in December, and in all the time he was there he was well looked after, the staff are lovely, the administration expertly handled, the management helpful, organised and available. The cost of being a resident anywhere has become very expensive and more noticeable in recent years. Yatton Hall is probably no more expensive than many and whereas there are other establishments in the sector that may appear grander this care home has a homely feel and my brother was happy there."
A Hcarehome.co.uk rating: 4.5 out of 5
"My father spent the last year of his life in Yatton Hall Care home. The caring attitude and kindness of the staff were brilliant. When he first went in he was encouraged to take part in the activities and new ones were added for him. At the end of his life, he was moved to nursing care and kindness and attention to detail was second to none. I couldn't have wished for my father to end his days in a nicer environment."
Sally Wcarehome.co.uk rating: 4.25 out of 5

Read our brochure 'Life in our home. Providing care through coronavirus' for more information on how we're here to help you and your loved one.

Read brochure
Food & Nutrition
Activities & Events
Care & Facilities
What happens now?
Are you ready to discuss your individual care requirements? Pick up the phone and talk to us, book a visit to our care home or come and take a look around our facilities.
Our fees and contract
We want to be as transparent as possible about how we charge for the different services we provide as well as what's included in our contract. Please click the links below to find out more about our fees and contract.
View typical fees
View Our Contract
Useful downloads
Here to help you make the right decision about your care requirements.