What our families say: Bloomfield Care Centre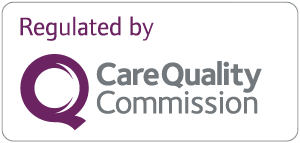 "From the day I arrived the staff have supported me in every way possible, making me laugh when I'm having a down day. There is so much they have done for me and I cannot mention everything. You will not find more kind and caring people (staff) anywhere else. They are amazing. I will miss them when I go home."
M Ccarehome.co.uk rating: 4.3 out of 5
"Thank you for the care of my father and the response to my enquiries as to his well being. Thank you."
Gary Wcarehome.co.uk rating: 4 out of 5
"My wife has been a resident at Bloomfield Care Home for ten years. I visit every day. The care she receives is so good when my mother needed care we chose Bloomfield Care Home, where she spent the last 15 months of her life."
Robert Acarehome.co.uk rating: 4.92 out of 5
"In my opinion, I feel it is a well-run home. Mum is looked after well. Eating well and gained weight since being here. Room and home always very clean and tidy. Staff always happy and helpful."
C C carehome.co.uk rating: 5 out of 5
"Very pleased with the care."
R L carehome.co.uk rating: 5 out of 5
"Bloomfields greatest asset is its staff who were understanding, patient and kind to my uncle who could be difficult and demanding. They knew just how to placate him and spoke to him with respect and kindness."
D Hcarehome.co.uk rating: 3.75 out of 5
"My father was admitted to Bloomfield in Paulton because he was exhausted from living at home. He looked so unwell I fully expected him to pass away within the next two weeks. Because of the care he was given, he managed to live an extra five months. We are all very grateful for this extra time with Dad."
Lynn Dcarehome.co.uk rating: 5 out of 5
"This is a wonderful, caring home. My mother is treated so well with dignity, care and compassion. Whenever we visit we too are treated so kindly and made to feel welcome and included."
Susan Wcarehome.co.uk rating: 5 out of 5
"Staff are really friendly and accommodating. Manager receptive to suggestions and observations, taking prompt action where necessary."
Kevin Dcarehome.co.uk rating: 3.92 out of 5
"Initially, I was pleased with the care being shown to my husband but increasingly I am becoming concerned for him. Although he is on a soft diet and the food supplied to him is blended, it is mainly minced beef which smells disgusting and which he refuses to eat. He did get soup, which now is not offered and ice cream, which to is never on his tray. I have found him during the day to be laid on his back with the curtains pulled for no reason. Also, his bedside trolley is out of reach even if he wanted a drink. And today his water jug was completely empty, his bed had his tissues - two boxes - in bed with him plus several things from his trolley as though he was trying to get water. He can no longer speak. The staff I have seen are very friendly but something is not right and I am going to speak to management."
Carole Fcarehome.co.uk rating: 3.1 out of 5
"Overall, very impressed with the initial welcome made by the staff at the home. My mother has improved enormously since her release from the hospital having spent 3 months there. Her room is very comfortable and meets all her needs. I think the recreational facilities are helpful and stimulating in maintaining the resident's mental wellbeing."
Susan Hcarehome.co.uk rating: 5 out of 5
"My brother was in hospital and very ill. He came out to Bloomfield for his final days where he was looked after with care and love. Brilliant attention."
Peter Wcarehome.co.uk rating: 4.7 out of 5
"This home has done so much to make Mum at home here. I cannot fault the staff or the management. Everything is done to make my mother at home here. It is fabulous on how the staff have treated her. I am more than pleased. In fact, when asked, I do recommend Blooomfield to other people as it is fab."
Sally Ccarehome.co.uk rating: 5 out of 5
"I have been in and out of your home for many years visiting different residents and have always found the staff helpful and friendly. Everything is always clean and the food very good. The facilities such as hairdressing and other activities are good and some of the staff have been there a long time which means a happy workplace. It seems a very well run home."
Sylvia Acarehome.co.uk rating: 4.36 out of 5
"My mother had four weeks respite at Bloomfield. The care centre is more like a four-star hotel. The rooms were kept very clean and tidy. The food menu was very good and if required the cook would prepare what Mum wanted if possible. The activities were very good with good entertainment for the elderly. All the staff were very good and treated Mum with dignity and care required. Anyone visiting would be offered refreshments. All in all a very good environment."
Stephen Wcarehome.co.uk rating: 4.82 out of 5
"I have checked out many care homes locally over recent months and some of them you would have thought were owned and operated by 'The Adams Family'. But this home, inspected on an open day, set in a very quiet central spot has the perfect ambience with a very modern atmosphere throughout. From its bright reception with free Wi-Fi and refreshments, main offices, hair salon, choice of lounges, dining room, whirlpool bathroom and its numerous en-suite bedrooms all appear exceptionally clean. My mother (92) became resident last month and we find that all the staff work with pride and passion to provide independence, dignity and choice for all in their care to a 5 star standard. Indeed this home is like a Rolls-Royce that not only looks nice but runs silky smooth and quiet. Being managed to perfection in order to give your loved one the best possible care."
Malcolm Fcarehome.co.uk rating: 5 out of 5
"My Mum has been a resident at Bloomfield for over 4 years and she is very happy there. We have found the care very good, a varied range of daily activities keeps the residents active. The food is very good, always and range on the menu to suit most tastes. Overall very happy with the whole package Mum receives."
Colin Gcarehome.co.uk rating: 4.58 out of 5
"Very caring, good to all people. Clean and fresh at all times."
Jacqueline Bcarehome.co.uk rating: 5 out of 5
"Have found all carers friendly and helpful and senior nursing staff really good and listen to concerns."
R Rcarehome.co.uk rating: 3.75 out of 5
"The staff was welcoming from the start - ensured the patient was comfortable in her room. The staff has helped her to be as independent as possible. Everyone has been so friendly and kind, really going the extra mile!"
L Wcarehome.co.uk rating: 5 out of 5
"Staffing levels have been minimal over the past two months, seemingly due to staff retirements and resignations. The food quality at Lunches and dinner has latterly declined significantly. Activities also seem less than formerly. Less emphasis on the new decorations and more on the above would redress the balance in favour of the residents.s"
M Hcarehome.co.uk rating: 3.08 out of 5
"My father was made to feel at home from the day he arrived. All the staff are extremely friendly and nothing is too much trouble. Residents can join the many activities that are on offer which are interesting and obviously give him the chance to meet others and sometimes learn things or new skills. The food is varied and there is plenty of choices and it always looks very tasty. So, a lovely home for anyone to come and live."
T Wcarehome.co.uk rating: 4.75 out of 5
"My mother-in-law seems content and looked after, comfortable and kind staff. Staff levels seem to have reduced, activities seem less at the moment. Evening meal (tea) is very unpalatable, beige starchy and non-nutritious veg or fruit garnish (fresh) would boost its appeal. She has complained of boredom recently."
M Hcarehome.co.uk rating: 3.5 out of 5
"Wonderful care and staff."
J Dcarehome.co.uk rating: 4.75 out of 5
"All the staff, at every level, are friendly, helpful and inclusive. The atmosphere is warm and the complimentary, self-service refreshments offered with a relaxed, comfortable setting are much appreciated. The food is varied and of a high standard and the care given is friendly, warm and personal, with residents being treated more like family."
Laney Scarehome.co.uk rating: 4.67 out of 5
"One week of respite. Very warm and friendly staff throughout. Excellent food with a good variety. Choice of activities although not used on this visit. Spotless - lovely decor. Safe, well-kept gardens. I like the touches such as tea/coffee/cakes/water available to all in the foyer. Linen tablecloths, small lounges for family visits, outdoor furniture."
Christine Ncarehome.co.uk rating: 4.9 out of 5
"Superb care from everyone, from entering the home, for both residents and family alike. Absolutely nothing was too much trouble and this commitment came from every member of staff and everyone made my mother in law's final weeks the very best they could have been. Care with compassion and dignity and she loved it there, all while fully supporting both her and her family, with a level of care and compassion that was second to none. Nobody could do better!"
Ken Rcarehome.co.uk rating: 5 out of 5
"Recently refurbished under new management. Residents are treated as individuals and respected both by management and carers. Nothing is too much trouble for the carers and families are made welcome when visiting. Management and office staff are available when requested and are always welcoming and friendly to all."
Jayne Scarehome.co.uk rating: 4.92 out of 5
"The Improvement we have seen over the past couple of months has been fantastic to watch. The food has improved dramatically and level of care is very good. Mum has now joined Dad here and, although she has quite a high level of care needs, she has settled amazingly well and is being looked after brilliantly. Thank you."
Paula Wcarehome.co.uk rating: 4.58 out of 5
"My mother has been in here for nearly 18 months her treatment from all the staff has been excellent, she is very happy at this home. My mother is allowed breakfast in bed if she wants to(which she does most days.) The staff are all very approachable from the carers to the nurses, admin to the manager, cleaners to chefs.The staff are also excellent at dealing with internal family problems and differences of opinion within the family over the resident's care and needs. They are diplomatic, friendly, reassuring comforting, at this difficult time when tough decisions have to be made about our loved ones. My mother has become incontinent, she is never left in wet pads or clothes and even the chair covers are removed straight away so it never smells. If this home is still run in the same way when my health fails and I am no longer able to be cared for at home I am booking myself a place here. It is also reassuring to the residents knowing that their loved ones are also supported when the need arises."
Hilary Mcarehome.co.uk rating: 5 out of 5
"My husband had excellent care throughout his short stay. He was treated with dignity and kindness by a group of carers he came to know well. When he died the whole family were well treated."
Jo Pcarehome.co.uk rating: 4.6 out of 5
"Great staff, both care and office. Lovely environment. Made dad very comfortable for his last few weeks."
Jenny Pcarehome.co.uk rating: 5 out of 5
"My mum has been in Bloomfield Care Home since March and so far her care has been satisfactory."
Karen Hcarehome.co.uk rating: 3.5 out of 5
"A very good home with large gardens for walking. It is bright and clean, also good standards including all linen. I found the big drawback was the quality of the food with the kitchen staff continually changing. The reason for leaving was the very high price per month for the service I was getting ie apart from a room and meals, no nursing was needed."
Desmond Ccarehome.co.uk rating: 3.75 out of 5
"Good quality care from the staff. Although busy they try to take time out with the residents. Food is nourishing and varied with a good selection for diabetics. Activities are available for those who wish to partake."
A Pcarehome.co.uk rating: 4.33 out of 5
"In my mother's words she "couldn't be better looked after". We were told on admittance that residents were taken out in a minibus - this has never happened. Mum looks well and is happy, these are the priorities."
Susan Wcarehome.co.uk rating: 4.36 out of 5
"In the main the care is very good! Food is passable."
Terry Bcarehome.co.uk rating: 4 out of 5
"All staff on Ashway are fantastic."
Nicola Hcarehome.co.uk rating: 4.92 out of 5
"When we visit, we find the home very welcoming, always offering tea and cake. You can visit any time."
M Gcarehome.co.uk rating: 4.42 out of 5
"Find the staff very friendly and welcoming - no problems when asking about a resident. The only complaint would be car parking - lines for spaces not clear."
Robert Rcarehome.co.uk rating: 3.92 out of 5
"My wife has been with Bloomfield for nearly 8 years. When my mother needed to go into care, we chose Bloomfield. Think that says it all."
Rob Acarehome.co.uk rating: 5 out of 5
"Very happy, enjoyed the meals and service. Bingo and related games and good entertainment. Staff and carers very friendly, felt at home. But too expensive on my income."
S Ccarehome.co.uk rating: 4.08 out of 5
"The person we were visiting was here for two weeks respite, whilst her daughter and our son were on holiday."
W Bcarehome.co.uk rating: 4.67 out of 5
"My husband has been to Bloomfield for respite care several times and I have always been pleased with the care he received and also the help and consideration shown to me. The chef made a birthday cake for my husband and served it herself which was very kind."
I Ycarehome.co.uk rating: 4.82 out of 5
"I find the care and standards of the home really good and any issues ( I have had some ) dealt with using compassion and understanding and with information on suggested resolution to any issues I raise are dealt with efficiently."
Martin Gcarehome.co.uk rating: 4 out of 5
"Very happy with the care. I don't feel we are told enough about the patient's health."
June Dcarehome.co.uk rating: 4.3 out of 5
"My personal opinion after my dad has been at Bloomfield 6 years this year - is I chose well! Marvellous staff, caring at all times, and always very welcoming to family."
Cheralyn Bcarehome.co.uk rating: 4.58 out of 5
I feel compelled to write to you about the care given to my father John Bolwell in the last few weeks of his life at Bloomfield Care Centre, Paulton. All staff gave him 100% care, nothing was too much trouble looking after him and his family. From first walking into Bloomfield meeting Daisy and being shown around meeting all levels of staff I knew this was the place for my father. All the staff were so caring but one was exceptional, Sassia Turner showed extreme levels of care and kindness. I would appreciate it if her efforts were noted. Everyone we met was not only professional but also very caring.
I was always impressed with the attention and understanding shown by all staff with whom I came into contact with when visiting Bloomfield. This caring attitude was exemplified by Denise coming in on her leave day to attend my loved one's funeral.
In addition, we are immensely indebted to everyone who helped to make it possible for her husband to attend the funeral. This includes the ladies who got him out his bed and dressed, and the provision of the minibus to take us to Haycombe Crematorium - again, with carers on hand. Without all this help it would have been impossible to get him there.
What happens now?
Are you ready to discuss your individual care requirements? Pick up the phone and talk to us, book a visit to our care home or come and take a look around our facilities.
Care enquiries
New care enquiry phone lines are open 8am-8pm
01761 441 511
All other calls
Our fees and contract
We want to be as transparent as possible about how we charge for the different services we provide as well as what's included in our contract. Please click the links below to find out more about our fees and contract.
View typical fees
View Our Contract
Useful downloads
Here to help you make the right decision about your care requirements.
25