What our families say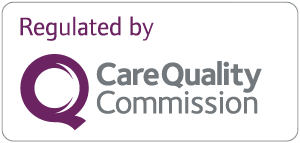 "My Dad has been in The Wingfield for 2 yrs now. During that time, he has not always been the politest when having personal care, but the staff have always treated him with care and respect and Dad is very chilled and appears happy. The care team do an amazing job in difficult circumstances. We were originally told this was Dad's home so we should treat it the same, and we are definitely made to feel relaxed and welcomed when we visit. The care given to my elderly mum when visiting is fantastic too."
M C
carehome.co.uk rating: 4.83 out of 5
"All the staff are very friendly, caring patient."
L U
carehome.co.uk rating: 4.75 out of 5
"We are really happy with Wingfield House Care Home and all of the staff. They are always helpful, friendly and efficient, they always go out of their way to make us welcome. My husband regularly says he is happy where he is and has no complaints."
Lynda G
carehome.co.uk rating: 4.42 out of 5
"My sisters and I feel terribly guilty that because we live quite a distance from Trowbridge we can only visit our Dad once a week. However, we always feel safe in the knowledge that we've left him in exceptionally good hands and we have complete peace of mind that he will be looked after and cared for in the best possible way. The staff are amazing. Even though Dad can no longer communicate they know him so well. They always tell us what they've been talking about to him and how much he's enjoyed his food. This always makes us smile! Dad always looks lovely; clean shaven, hair combed, neat clothes, just how we would have liked. His room is spotlessly clean and fresh and homely. Thank you Wingfield from the bottom of our hearts."
Judy B
carehome.co.uk rating: 5 out of 5
"We have absolute faith and admiration in all the staff at the care home. They take absolute first class care of my wife and are very friendly to the relatives and I would support them in any way I could."
Anthony P
carehome.co.uk rating: 5 out of 5
"I always found that the Lodge looked after my friend so very well very caring and always treated her with dignity and respect. The standard of the room is excellent and very clean. The staff at The Lodge could not have done more for my old friend."
Richard H
carehome.co.uk rating: 5 out of 5
"A wonderful sight to see my father sat happily in the cosy lounge in the Lodge Wingfield. Looking clean, shaven, nails cut and clean in freshly pressed clothes, carers happily socialising and chatting. I am kept informed about my father's wellbeing constantly, a far cry from his previous care home which looked wonderful! The manager is building a very professional, strong, happy team who are willing to go beyond the call of duty."
T C
carehome.co.uk rating: 4.92 out of 5
"The Wingfield staff (in every capacity) treated Dad with the utmost dignity and compassion, which was a huge comfort to his family. A big part of Dad's day were his meal times, which he thoroughly enjoyed. The food is amazing! We shared a lovely Christmas with him, where the team made us feel welcome, always going the extra mile, as Dad would say. I can't thank you enough."
Lynda T
carehome.co.uk rating: 4.5 out of 5
"Staff support generally very good. Management very understanding. Junior staff need more monitoring."
A H
carehome.co.uk rating: 4 out of 5
"Very supportive and kind."
Gwen M
carehome.co.uk rating: 4 out of 5
"We are pleased that the current situation is one of improvement with regard to quality of care and variety of activities. Management is far more positive and effective. The general atmosphere amongst staff, residents and relatives is good and has improved considerably. We are optimistic about the future."
B T
carehome.co.uk rating: 4.33 out of 5
"My mother and husband have both been at the Wingfield. I have found it a lovely place and they were both very happy there, although they have passed away."
Cass R
carehome.co.uk rating: 4 out of 5
"The best they can do with the staff they have. Everyone tries hard. Could do with more staff and more to do."
C R
carehome.co.uk rating: 3.4 out of 5
"I have had no problems with the care my wife is getting at the Wingfield Care Home."
Ronald C
carehome.co.uk rating: 3.75 out of 5
"The Lodge at Wingfield Care Home is a very good nursing home and I highly recommend it. My mother has been there for 3 years and on the whole, we have been very happy with her residency there. Most of the staff we see on a day to day basis; carers, nurses, hostesses, cleaners and activity staff are extremely helpful, willing and friendly and there is a lovely community feel amongst everyone. The management hasn't been consistent in the last year and although unsettling at the time, these issues are being resolved. Consistency of care is really important to my mother and this home delivers in this area. The staff are loyal and many have worked there for years."
Nicky M
carehome.co.uk rating: 3.92 out of 5
"Wingfield Care Home takes good care of my father. They seem sometimes understaffed but otherwise, the staff are all very pleasant and care for my dad well."
Dominic H
carehome.co.uk rating: 3.67 out of 5
"Dad was at Wingfield for a few months, he was happy there and as a family, we were very happy with his care and the way we were all welcomed whenever we visited. The staff looked after him very well, even when they were having a busy day. Thank you."
S U
carehome.co.uk rating: 3.67 out of 5
"Mum has severe dementia and has been at Memory Lane for 15 months. She has been well cared for and is taken to the activities. I am very happy to visit her with my dog and always feel very welcome."
Jane H
carehome.co.uk rating: 5 out of 5
"The caring is satisfactory, some good staff leaders. Barchester Wingfield Care Home for some reason is unable to hold onto a general manager, therefore, the establishment lacks leadership."
Noel P
carehome.co.uk rating: 3.33 out of 5
"When I first chose this home for my mother it had excellent activities coordinators. It was so nice to see my mum joining in and doing things, also good entertainment was provided. There was a stable manager as well. Because of hours being cut, no more activities going on as before, no stable manager here anymore all this change has affected the residents in this home. It's such a shame that Barchester has let this happen as Wingfield Care Home was so good before."
Annie H
carehome.co.uk rating: 3 out of 5
"This care home is excellent with all the staff dedicated to the wellbeing of my father. They are all very professional in every way. This home is clean and tidy in every way. Thank you to all the staff."
Roger D
carehome.co.uk rating: 4.75 out of 5
"The Wingfield has been troubled over the last couple of years since the last permanent manager left. This needs to be addressed urgently because it is extremely tough and hard on the staff to work under so much stress. It is also worrying for those of us with a parent in their care. My Mum has been here for 8 years and things have changed a lot."
J F
carehome.co.uk rating: 3.27 out of 5
"My mum has been in Wingfield Care Home since 2016. When mum moved in all was excellent. Since February 2017 staff have been cut and standards have fallen. All the staff are excellent in their various areas of care but that there are not enough staff to do all that needs doing. The staff are able to do the basic care but struggle to go over and above. They are all amazing but there needs to be more staff."
Annie H
carehome.co.uk rating: 3.42 out of 5
"A modern care home with helpful staff. The gentleman who I visit has a bright and comfortable room. He has received due care and attention. The atmosphere is generally cheerful."
C H
carehome.co.uk rating: 4.09 out of 5
"I find the staff very friendly. Dad often turns down food offered at meal times by the staff but if family arrive he will eat. I feel like the staff could do more to try to get him to eat, but understand there's only so much they can do."
D H
carehome.co.uk rating: 3.5 out of 5
"We are always pleased with the way our father is being looked after. He always looks clean and his extremely difficult needs are met to our complete satisfaction. We try to come every week and we are greeted by staff and offered tea. Lovely place. Thank you for everything."
Patricia P
carehome.co.uk rating: 4.25 out of 5
"Friendly staff. Dad is kept clean and well fed. Needs more activities. They were good before hours were cut and the staff left."
R K
carehome.co.uk rating: 3.67 out of 5
"I am very happy with the care my mother is receiving. The staff both carers and nurses are very welcoming and kind and compassionate. Nothing is too much trouble for them. They always have time for my mother and respond to her wishes. They are always happy and communication with them is good."
P W
carehome.co.uk rating: 4.55 out of 5
"The overall care has been excellent and she is happy here and so am I."
Richard H
carehome.co.uk rating: 4.75 out of 5
"The care my husband is getting is fine. The girls are excellent."
Rachel S
carehome.co.uk rating: 4.83 out of 5
"The lack of staff numbers means that although staff try their hardest, they are obviously overloaded and seem to get little support from management. Fairly recently the Activities Team left and have not been sufficiently replaced, meaning that residents are dependent on relatives for any stimulation."
C J
carehome.co.uk rating: 3.33 out of 5
"Right from the beginning, every member of staff has made a difficult situation easier. The home is so relaxed and so homely. Dad is so relaxed which is lovely to see. Thank you all."
M C
carehome.co.uk rating: 5 out of 5
"The staff at Wingfield work as a united team to deliver first rate consistent care of an extremely high standard. Staff are always positive, happy and always on hand to help and assist. We have been totally happy with the care given over the last 5 years."
T W
carehome.co.uk rating: 5 out of 5
"My elderly mother came to The Lodge in Wingfield in January 2015 at almost 100 years old. She is currently in Memory Lane and is always well looked after. There are always enough staff around to help and the family are more than pleased with her care."
Pat E
carehome.co.uk rating: 4.17 out of 5
"I am writing just to say how happy I am with the care home (above) where my mother is. Right from her first day and there after, how well my mother family and friends are treated. Very warm, happy an clean nothing is too much trouble. I'm sure mother thinks she is the Queen sometimes and always smiling, mother might not be able to talk anymore, but I can tell she is happy and that makes me happy. Even with the recent changes the home is running smoothly and efficiently. A big thank your from her daughter."
A H
carehome.co.uk rating: 4.25 out of 5
What happens now?
Are you ready to discuss your individual care requirements? Pick up the phone and talk to us, book a visit to our care home or come and take a look around our facilities.
Care enquiries
New care enquiry phone lines are open 8am - 8pm
01225 560598
All other calls
Useful downloads
Here to help you make the right decision about your care requirements.
184