Meet the Westlake House Care Home team
Our staff are what hold the home together. Each one of these team members are dedicated to providing high quality care and services to those we support, and ensuring that residents enjoy all aspects of life at our home. See below to meet some of our friendly faces:
Tria dela Cruz
I am a registered nurse and have experience working as a manager of another nursing home prior to joining Westlake House in October 2018. My role is to support and assist the General Manager in running the care home on a day-to-day basis. I am involved in leading and supporting the nurses to provide excellent care services to those we support. I am happy to be a part of a great and dedicated team at Westlake House. 
Show More
Mandy Ayling
Mandy joined Westlake House in March 2021 when she started as Admin Assistant, and has progressed to Activites Coordinator in December. Westlake House now have two in the Activities Team with Louise joining us too.  Mandy is looking to promote exercise, mindfulness and well-being amongst the residents and to engage in one-to-one's for those residents not wishing to join everyone in the activities room. Mandy's enthusiasm and local knowledge has already make a real difference to to variety of activities residents choose from every day 
Show More
Peter Embling
Prior to my position at Westlake, I was a Maintenance Manager at a local airfield, and I am looking forward to taking the maintenance position to great heights here.
My role means that every day is different; one minute l am plumber, then next an electrician, then a painter & decorator – just to name a few of the things l do!
I enjoy all the discussions that I have with the residents here at Westlake and every day they teach me something different. I enjoy working alongside and discussing with residents the different ways to do things.
Show More
Emma Parks
I joined the team at Westlake House in May 2021.  I have worked previously across many sectors of the catering and hospitality industry. My career started as a commis chef in a Hotel, rising up to the position of Head Chef.  The last position I held was Chef Manager in the Aviation Sector.  My goal at Westlake is to bring joy and happiness to our residents by offering nutritionally balanced dishes full of flavour.
Show More
Radha Bugarin
I have joined Westlake House as a staff nurse and I've received excellent support and training from the team. Caring and assisting the residents is fulfilling. I have extensive experience as a nurse and have worked previously as a haemodialysis nurse.
Peter Crabb
Previously, I have been a care assistant in Westlake for over 15 years, working up to senior carer. I have recently re-joined the team as a registered nurse.  I look forward to getting to know everyone who will be making Westlake House their home whether as respite or permanently, and their relatives too.
Show More
Ivy Roc
I am a registered nurse and physiotherapist by profession in the Philippines. I started to work as a Physiotherapist and then a Team leader in another care home prior joining Westlake house last year. Now I'm on Barchester Care Practitioner programme which I am looking forward to finishing so I can share more of my knowledge alongside caring for our residents. I enjoy working at Westlake  and taking care our residents ,and everyday I am looking for something to make our residents happy and to make a difference in their daily lives.
Show More
Alison Robson
I have been a carer for over 20 years working mainly with people with dementia. I left my native Newcastle earlier this year to be closer to other family and decided a way to meet people in a new area was to go to work, and so here I am at Westlake House.  The best part of being a carer is having the time to speak to the residents,  5 minutes in their day can make all the difference.
Show More
Jenny Shrubb
Hello my name is Jenny. I have been here at Westlake House since October 2020 and before that Barchester Red Oaks Care Home for two and a half years.  I have been working in the care industry for the last 8 years and absolutely love my role as a care assistant. Since working at Westlake House I have received a great amount of training and support and I am constantly learning new skills through my seniors and colleagues. I'm really enjoying my work with my team and love spending time with the residents.
Show More
Natalie Sharman
My name is Natalie and I am a Care Assistant at Westlake house and I have worked at Westlake since April 2021. I have worked in care for a few years now. Previously, I worked looking after disabled children. I wanted to try a new aspect of care so I decided to work for the elderly in a care home. I enjoy working at Westlake house and I have a good relationship with all the residents. I love the atmosphere at Westlake and it feels like a second home. 
Show More
Rebecca Wetherill
I started work at Westlake in March 2020.  I have always had a passion for healthcare.  I have many years working in healthcare from domiciliary care to care homes.  I am currently doing my NVQ Level 3. I enjoy working here and getting to know the residents.
Kim Stoker
I started working at Westlake House in September 2021. I have a passion for elderly care and have been enjoying getting to know the residents. I have completed my induction training and manual handling and look forward to learning much more here at Westlake. When I am not working I like to spend time with my family, I love walking in the countryside with my dog Frankie and eating out.
Show More
Mayuk Chakravarti
Hello, my name is Mayuk and I am the General Manager at Westlake. Welcome to our website!
Betty Galang
I am a Staff Nurse here at Westlake House.I have worked in Westlake House for 17 years now, I really enjoy the atmosphere here, and the residents have become like a second family to me.
Carmelita Aquisap
I am a registered midwife ( Philippines ).  I came to England in 2002.  I then took NVQ3 at the Barchester Academy.  I have worked at Westlake House since 2012. I really enjoy working at Westlake House. I have made many friends within Westlake including families of residents, residents and friends
Show More
Samantha Sheppard
Samantha joined our team in October 2019 after spending three years as a accounts assistant at Sussex Equine Centre. Sam said ' I love working at Westlake House, I find my job role very rewarding assisting the residents and team's with anything I can help with
David Jackson
After 20 years as a Customer Services Manager for a local Housing Association once taking voluntary redundancy I decided on a complete career change. I took a minibus driving course, brushed up my DIY skills and became a Maintenance Assistant.
Now there is no greater job satisfaction than as part of the Westlake Maintenance Team giving the best possible customer service we can to our residents, fixing whatever needs to be fixed and sharing the experiences as we go out on one of our regular trips in the minibus.
Making a difference during their stay with us is what it is all about and getting to know the residents and their families and learning about their varied and amazing lives makes the job all the more enjoyable.
Show More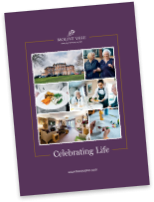 Read our brochure 'Providing great quality care and wellbeing' for more information on how we're here to help you and your loved one.
Read brochure
Food & Nutrition
Activities & Events
Care & Facilities
What happens now?
Are you ready to discuss your individual care requirements? Pick up the phone and talk to us, book a visit to our care home or come and take a look around our facilities.
Care enquiries
New care enquiry phone lines are open 8am - 8pm
01403 618 351
All other calls
Our fees and contract
We want to be as transparent as possible about how we charge for the different services we provide as well as what's included in our contract. Please click the links below to find out more about our fees and contract.
View typical fees
View Our Contract
Useful downloads
Here to help you make the right decision about your care requirements.
198