What our families say: Tyspane Care Home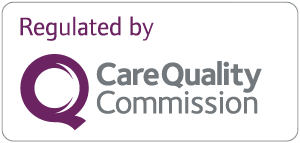 "My husband was admitted to hospital as an emergency from there with sepsis as he was not monitored correctly as a patient there and became dehydrated. I was very disappointed with the care as observations were not followed up and emergency services were not contacted earlier. Would not recommend it."
Nikki K
carehome.co.uk rating: 1.42 out of 5
"Thank you for your wonderful care of my beloved grandmother. Your team are so kind and helpful and just does all they can to make sure her life is as good as it can possibly be."
O C
carehome.co.uk rating: 5 out of 5
"Very friendly and helpful staff and a good atmosphere. My partner is very happy here so he tells me. The staff have worked and do work very hard under difficult circumstances lockdown etc. But in spite of the consequences of the pandemic are always helpful and solve all problems with a good heart."
M M
carehome.co.uk rating: 4.83 out of 5
"Very good service all around, thanks to the staff."
S H
carehome.co.uk rating: 4.17 out of 5
"I am so grateful for the quality of care my brother received in the last few months of his life after a severe stroke and heart attack. He knew he had come "home" and was able to receive loving care such as I think he had not known since he was a very young child. I can't thank the staff enough for all they did for him. Tyspane is a special place and the staff are wonderful people."
Nicola S
carehome.co.uk rating: 5 out of 5
"Unfortunately, Tyspane hasn't been a good experience for me. I have had to contact safeguarding, and the management seems to never be around to answer my calls or messages. They have now finally admitted they can't meet the needs of my Mum despite me asking for a move six months ago as I noticed that then. Mum should never have been placed here."
Trudi P
carehome.co.uk rating: 2 out of 5
"My dad spent his last 5 weeks in the care of the Tyspane Staff. The move to the nursing home was difficult as both mum and dad wanted to be at home together. We soon realised that we all had quality time together in his last weeks due to the pressure of caring for dad taken by the exceptional staff at Tyspane. I speak for both my mother and my family when I say that his passing was sensitively handled and we were able to spend time with him knowing that he was pain-free and unafraid. We are grateful that he was in such pleasant surroundings and that his view from his room gave him pleasure, he even liked watching the rooks outside his window. Thank you to all the staff that makes up the running of the home."
Gill P
carehome.co.uk rating: 3.75 out of 5
"Very helpful staff who do all they can to make residents feel comfortable and happy. The manager and admin staff are always ready to listen and advise if there are any problems and always find ways of solving them. My partner who is a resident at the moment speaks warmly of all those who care for him. The physiotherapy has been excellent too."
M M
carehome.co.uk rating: 5 out of 5
"It is such a worry when a loved one goes into care. We are over 200 miles away from my Dad, who was completely against going into a home for many years. Tyspane has changed his life, he is so happy with everything and his life has turned around and become so much more fulfilling. He has made friends with other residents and staff and is so happy to be there. He feels like he matters again and enjoys chatting to everyone and telling them stories from the past. For us, it is a breath of fresh air and a huge weight of worry lifted from us as we know he is happy, well looked after in every way and treated like he matters. I would not hesitate to recommend Tyspane to anyone!"
Louise L
carehome.co.uk rating: 4.58 out of 5
"Tyspane is a beautiful, peaceful care home surrounded by gorgeous gardens. The staff are all caring, helpful and polite. They generally seem happy and are always jolly. The whole place is clean and immaculate. They offer a safe and rich environment. My mother-in-law flourished the last 3 years of her life. They treated her with the utmost love and dignity. Nothing was too much trouble. Even the undertakers were visibly moved on how my mother-in-law left for the last time was tenderly given a staff send-off."
H M
carehome.co.uk rating: 5 out of 5
"The time I spent for respite at Tyspane was extremely satisfied with care from the staff and joined in all the activities. In my opinion, well recommended."
J B
carehome.co.uk rating: 5 out of 5
"My Mum was in your home Tyspane for three years, and those three years were very special for her. She was so happy, all the care staff were amazing, then when she was placed on end of life, the care staff were amazing, they went way above and beyond to care for her. But not only her, but the family as well, especially one carer, Mum loved them all."
Sally F
carehome.co.uk rating: 4.75 out of 5
"My 98-year-old father was a resident at Tyspane from February through to the end of August. Most of the time he thought he was staying in a four-star hotel - the home provides a bright and comfortable atmosphere with caring, well-motivated staff, the restaurant is lovely, the residents are presented with a three-course menu every day and make their choices as you would in a restaurant. There are activities every day for residents and physiotherapy is available on site. My father really did enjoy his one to one exercise routine. ( I really do admire how they managed to keep going, COVID free, during these very difficult times). Sadly my father died but I do know that he was very well cared for at Tyspane, they were very empathetic and helped us, during our grief."
Shirley B
carehome.co.uk rating: 5 out of 5
"Very supportive and friendly, very good care. Due to covid 19 not seen it at its best due to restrictions."
G S
carehome.co.uk rating: 4.83 out of 5
"At very short notice Tyspane provided a fortnight's care and respite for me at a very difficult time for us. We will always be grateful for the help and support we received and would not hesitate to seek further support whenever we may need it in the future. My husband received the care and I received a fortnight's respite."
Pauline O
carehome.co.uk rating: 5 out of 5
"My mother was a resident at Tyspane for over five years until she passed peacefully aged 93. The care and compassion given by every member of staff is second to none. The two unit heads, one on each floor, run the floors well, always making time for residents and family. Along with all their carers, they are professional and efficient, whilst always showing care and compassion. The manager, formerly deputy, unit heads, care team, admin team/receptionists, maintenance staff, physio, cleaning/laundry staff and chefs are all cheerful and work with commitment. During lockdown, the staff were more than happy to help Mum on Facetime so that we could all stay in contact with her. As Mum became weaker we were consulted throughout and we applaud the care and compassion given to her at the end of her life. We will miss the Tyspane family and thank them for making Mum's final five years happy and comfortable. I highly recommended Tyspane."
J B
carehome.co.uk rating: 4.75 out of 5
"Tyspane Care Home at Broughton has done more for the wife than the hospital and other helpers put together. Whilst, unfortunately, she has many disadvantages nothing seems too much bother to them. She is well looked after and cared for at all times. I am very happy with her care and am very happy that she is where she is. Many, many thanks to all the staff for looking after her."
Pat W
carehome.co.uk rating: 4.67 out of 5
"Our continuing thanks to Tyspane staff - all of them - for the wonderful care they give and the constant efforts they make which are way beyond just 'going to work' - they really try to make it feel like home for the residents. We especially appreciate how staff have 'kept going' and kept caring in this awful time of the pandemic. We know none of us is exempt from risk anywhere, but my family and I, feel that Tsypane is doing their absolute best to keep residents and staff safe. Thank you."
R Y
carehome.co.uk rating: 3.67 out of 5
"Mum has been a resident at Tyspane now for around three and a half years. She has been happy with the facilities and care provided. I do not think we could have found her a more pleasant, comfortable, efficient and caring place to stay. In recent times with the Coronavirus issues and the required lock-down measures implemented we have been most concerned that Mum will begin to feel abandoned and become anxious. However, Tyspane's staff have enabled me to speak to her on the telephone at regular intervals and I am pleased to say that she seems happy and contented and appreciates the reasons as to why we are currently unable to visit her in her room. I am also pleased that I have recently been contacted by the staff who advised that following their earlier concerns with regard to a considerable weight loss the measures they put in place appear to have worked and she is continuing to recover the lost weight. I feel she is in a safe place and receiving the best care and attention possible."
Clifford R
carehome.co.uk rating: 4.42 out of 5
"My Mum has been at Tyspane for years and is really happy. She receives excellent food, excellent care and nursing and is offered a wide range of entertainment. Tyspane is always clean and tidy and has recently been redecorated and it is a very pleasant place to visit when seeing Mum. During the summer months, we are able to take Mum out and spend hours in the Tyspane gardens which are lovely. I highly recommend Tyspane and thank all the staff for making it so welcoming."
M M
carehome.co.uk rating: 4.58 out of 5
"My mother spent 21 months at Tyspane Care Home. All the staff were lovely, so kind and helpful to my mum and supportive to our family. I really appreciate it and am grateful that mum was so cosy, safe and well cared for until the end of her life. I am also very grateful for the support and kindness given to us all when mum died. I recommend Tyspane Care Home."
Caroline B
carehome.co.uk rating: 4.17 out of 5
"Within the last several months I've been invited to give two presentations to the resident -one on farming and the most recent on Christmas music. I've been very impressed with the home itself, but even more with the level of care given by the staff. The staff I've encountered obviously love the residents and treat them with love and thoughtfulness. The staff are always very hospitable and helpful to me. They make sure I have everything I need including refreshments! I always feel very welcomed here and I enjoy being able to share entertainment with the residents. This past time, the woman in charge of the entertainment made sure the mother of one of the residents was able to be there. There's a lot of consideration put into the wellbeing and happiness of the residents."
Revd Dr Susanna M
carehome.co.uk rating: 4 out of 5
"I am the home carer and friend of a respite/daycare user. The support given to myself and my friend has been absolutely outstanding for the two years we have used respite/daycare. Though initially reluctant, my friend really enjoys her daycare and in particular, her physiotherapy sessions. All staff (nurses, carers, domestic, maintenance, management, physiotherapy, admin, etc) are so welcoming with really friendly smiling faces! At home, I am the sole carer and there have been several occasions when Tyspane has helped us out with respite care, enabling me to have short breaks, sometimes at quite short notice. The whole atmosphere, environment and ethos at Tyspane is, in my opinion excellent."
Viv Y
carehome.co.uk rating: 4.83 out of 5
"My daughter is a resident at Tyspane. She so looks forward to entertainment. They had a singer come especially for her on her birthday. She enjoys the hymn singing mornings and yesterday was Remembrance Day, when a service was held in the home and a wonderful display made on "We Will Remember Them". She enjoys flower arranging and crafts. Everyone tries to make her difficult life easier for her."
Miriam S
carehome.co.uk rating: 5 out of 5
"Just to ensure you know that we have had wonderful service from the admin staff. On three occasions during October, we have had the need to go to reception and ask for use of different items i.e. tape measure, stickers, sellotape, use of scissors and most recently side cutters to change a plug. On each occasion, the receptionist has been extremely helpful and provided what we need. I want to say how happy, cheerful and helpful the administrator and receptionist are at all times. A big thank you to the admin and maintenance staff at Tyspane."
J B
carehome.co.uk rating: 4.33 out of 5
"I am very happy with the way the staff treat my Mum and all other residents at Tyspane, despite the fact that they are clearly understaffed. From the two unit managers, down to all care staff and cleaners, they always listen and act if Mum or indeed myself need anything. They work under pressure but always make time for everyone, often in extremely pressured circumstances. I am concerned however that we are waiting so long for my Mum's new wheelchair, as she is uncomfortable and not safe in her present chair. She needs secure belt as she tries to walk. Please expedite."
J L
carehome.co.uk rating: 4.67 out of 5
"I have visited my friend at Tyspane several times and the appearance and care at the home are wonderful."
J H
carehome.co.uk rating: 5 out of 5
"My aunt was in Tyspane for just over a year. During that time she was well looked after. The nurses and carers were very kind and seemed to be genuinely fond of her. My aunt was very fond of animals and really enjoyed the occasional visits of dogs and even llamas, as well as the two resident cats. The food was good and my aunt enjoyed it. In her last days, she was well cared for and made as comfortable as possible."
E R
carehome.co.uk rating: 3.92 out of 5
"I find the staff very pleasant. I cannot say about the activities as my friend does not take part. He seems happy in the home."
Bryan C
carehome.co.uk rating: 4.36 out of 5
"I would like to think that if I was unable to look after myself and needed care this would be the care home for me. The staff are very caring, nothing is too much trouble, from the admin staff to the carers, nurses and the domestic staff are all excellent."
Pamela I
carehome.co.uk rating: 5 out of 5
"We have been treated with kindness, respect and professionalism whenever my husband attended as a daycare client. He has had, an impact to stimulate him from art lessons etc."
Pauline C
carehome.co.uk rating: 5 out of 5
"I am very impressed with the care my husband gets at Tyspane. What most impressed me is what the carers deal with residents who are being very unreasonable. I like to stay and help my husband with a meal and often see and hear very unkind remarks made to the carers who are doing their very best to be helpful. I have never heard anyone answer back but have always treated the person kindly even how much they have been provoked."
Ann B
carehome.co.uk rating: 5 out of 5
"My mother has been very content at Tyspane. She feels well cared for and secure. She likes the menus and gets on well with the staff members."
Paul G
carehome.co.uk rating: 4.58 out of 5
"Staff are very good, caring people but a lot of the time there is not enough staff on shift to cater for the amount of residents. 2 carers upstairs is not enough to look after the amount of residents that are up there, especially around mealtimes."
Sally F
carehome.co.uk rating: 4.08 out of 5
"After a nasty fall, my nan was transferred to Tyspane Care Home. Due to her injuries, she has now become a permeant resident. The care team are kind and always keen to help. They spotted she was becoming a little confused and immediately had her tested. Nothing is too much trouble and they always put the patient first. The administrative team have supported us with sorting the notice with her housing and have been helpful throughout. Thank you for making a difficult time easier to cope with."
Lisa R
carehome.co.uk rating: 4.58 out of 5
"Warm and friendly care home, beautiful gardens, welcoming entrance, helpful staff, cosy rooms for residents and excellent care given 24 hours."
E C
carehome.co.uk rating: 5 out of 5
"Tyspane Care Home is welcoming and friendly. Respect towards residents is paramount. Individual preferences and needs attended to with cheerfulness, kindness and professionalism. A very pleasing ambience has been achieved with recent re-decoration. The gardens are well kept. Residential care must be among the most challenging amenities to provide and particular credit is due to those who maintain good standards at Tyspane."
Judith R
carehome.co.uk rating: 4 out of 5
"The recent redecoration has vastly improved the welcoming appeal of the facility. However, I do feel that this does not justify the significant increase in fees over the past few years. The staff are friendly and usually very helpful. The bathrooms could do with an upgrade to include walk-in showers."
Amy J
carehome.co.uk rating: 4.17 out of 5
"My father-in-law was only here for two weeks. He was very happy with the care - lovely staff, food good. A little too big a home for him. Would prefer something a little smaller and more homely."
Susan H
carehome.co.uk rating: 4.73 out of 5
"We lost our sister in March, we live in Leicester and came to visit here on the 21/8/19, everyone has been so helpful and kind and nothing was too much trouble. The lady on reception was so helpful, can't thank her enough for all her help. A beautiful place somewhere I would come myself if I needed to. Thanks, everyone keep up the good work."
G F
carehome.co.uk rating: 5 out of 5
"Having visited my wife (who has Alzheimers) almost daily for over 7 years, I know Tyspane and its staff really well. In looking for a care home for my wife, I visited most homes in North Devon and know it was the right decision to place her in Tyspane. The home has just undergone a major refurbishment with top-quality equipment and furnishings. All management and staff are competent, friendly and approachable. As indicated below, I consider Tyspane to be one of the best (if not the best!) in North Devon. The home and gardens are spottlessly clean and well kept. Never any unpleasant odours and the food is excellent."
Edmund David F
carehome.co.uk rating: 4.5 out of 5
"The carers all work very hard looking after all the residents. They all have a lot of patience and are really good with the way they interact with everyone."
Louise B
carehome.co.uk rating: 4 out of 5
"My wife, who has Alzheimer's, is a resident at Tyspane. I have visited her, almost daily, for six and a half years, so know many of the staff and some residents really well. Like most care homes, Tyspane has had some problems with staff leaving and having to employ agency staff, but I rate Tyspane as the best in North Devon as they now have a more permanent manager and staff, who are all friendly, approachable and provide good care for the residents and visitors. At 82, I live on my own, but Tyspane has become my second home, being able to visit my wife and socialise with staff and residents in lovely surroundings."
David F
carehome.co.uk rating: 4.5 out of 5
"From the initial conversation with the manager to the final days of my husband's life, all staff acted with kindness, compassion and nothing was too much trouble. All staff from housekeeping upwards took time to acknowledge you no matter how busy they were."
D P
carehome.co.uk rating: 4.78 out of 5
"My mother has received excellent care since she came to Tyspane in December 2016. She has improved considerably in that time and her quality of life is as good as could be hoped with her physical challenges. I am very grateful to everyone at Tyspane for their help and attention."
Graham S
carehome.co.uk rating: 4.5 out of 5
"My mother has been in Tyspane since March 2018. Initially, the intention was for her to be a short stay resident and we chose Tyspane because of the physiotherapy provision. However, my mother's needs have changed as time has passed. All the staff at Tyspane have been quick to adapt to her changing needs and are supportive and helpful. They are always kind and cheerful to Mum and to us, her family. This is much appreciated during what is a difficult and sad time for us and it is very reassuring to know that Mum is in such good hands and so well cared for. The office staff have also been very helpful and kind and have helped us through all the administrative processes that have been necessary. I would not hesitate to recommend Tyspane to other families."
Caroline
carehome.co.uk rating: 4.75 out of 5
"As a family, it is a very emotive decision to take when the time comes to select a nursing home. We are most grateful for the level of care, security and the very friendly environment provided by the whole team at Tyspane."
Suzie
carehome.co.uk rating: 5 out of 5
"My father was greatly helped by the physiotherapy team who built up his strength in his arms. He went in for 2 weeks respite care which eventually extended to nearly 8 weeks before he was admitted to hospital. Throughout his stay, the individual staff were very caring but lacked management direction. Additionally, there was a lot of agency staff, as a result, the standard of hygiene in his room left a lot to be desired. However, with the appointment of a new management team, there was a big improvement and the level of care provided matched the excellence of the facilities."
Ian R
carehome.co.uk rating: 4 out of 5
"My Great Aunt spent 18 months at Tyspane. In that time I saw nothing but care and consideration towards her, fears and anxieties were dealt with promptly. My Great Aunt always said, "They can't do enough for me". Neighbours who also visited said what a nice atmosphere in the unit. My Great Aunt's passing at the home was dealt with in a dignified and professional manner."
Mark H
carehome.co.uk rating: 4.58 out of 5
"Your staff were pleasant and helpful always. There just were not enough of them. Snow made things difficult but snow aside, more staff were needed. On three occasions the resident was left on the commode for over 45 minutes at 'change over', not acceptable! We were told he would be walked every day. With only one physio this was not possible. Six weeks walking up and down your corridors would have done him so much good. With a few more staff you could live up to your catalogue promises."
M C
carehome.co.uk rating: 4 out of 5
"Our primary concern as a family after my mother in law's fall was to find a nursing home who would provide a caring, secure environment where she would feel comfortable and would be looked after with dignity. We have always found the staff to be caring towards my mother in law and welcoming towards our family and visitors. My mother in law is extremely happy at Tyspane and as a family, this is very comforting."
Susan B
carehome.co.uk rating: 4.92 out of 5
"The staff at Tyspane are all very kind and helpful. They listen to concerns and requests and act on them quickly. From the moment my family contacted Tyspane we have been helped quickly and efficiently and the staff have been very understanding about any glitches and special requests. My Mother is very happy there and tells all her visitors how kind and friendly the staff are. She is very well cared for. The admin team have been very helpful in talking us through the funding."
Caroline B
carehome.co.uk rating: 5 out of 5
"Wonderful staff who have supported both our family and our mother who has dementia. The manager always has her door open for a chat or for any queries staff are second to none in their management roles, seeing an anxious family at a moments notice. Staff are fabulous, always smiling no matter how busy they are."
Lorrayne H
carehome.co.uk rating: 5 out of 5
"I always think you have got to be a special kind of person to work in a care home and the staff at Tyspane are amazing, hardworking, making it a family atmosphere. It's very hard to put a parent into care, so trying to find one that's like home is very hard, but finding Tyspane was a good find. So thank you, each and every one of you, for being the best."
Denise S
carehome.co.uk rating: 4.58 out of 5
"Having worked in and visited many care/nursing homes in Devon over 20+ years, Tyspane is exceptional - in a class of its own. The staff, however busy, they are are smiling, friendly and approachable. The environment is so welcoming, relaxed and warm utterly amazing. Care is tailored to individual needs maintaining dignity and respect. Activity programme is excellent as are the meals. If I ever needed care whether Day Care/Respite Care or Residential care. Tyspane will be my first (and probably only) choice."
Viv Y
carehome.co.uk rating: 4.83 out of 5
"I have a double total hip replacement and last week had a final x-ray and assessment at the hospital where it was performed. Both hips are correctly placed and balanced and I will continue to improve - I believe that a stay at Tyspane of 2 weeks after each operation played a great part in my recuperation. The physio, care and attention and good food all meant I had no worries and could concentrate on recovery. I am now 81 years old."
J L
carehome.co.uk rating: 5 out of 5
"I am very satisfied with the care given to my husband. All the staff are loving and very attentive to his needs."
Ann B
carehome.co.uk rating: 5 out of 5
"My husband was placed in the home on his deathbed deliberately by myself and our children so that he could have a "good" death, peacefully surrounded by his family. This was perfectly achieved. His room was lovely and quiet. The staff were so very caring. He actually passed away in the early morning. We were not there but I was informed immediately. He was laid out so beautifully that we felt relaxed and at peace as he was too. I could not have asked for more over the 4 days he was in the care home."
A R
carehome.co.uk rating: 5 out of 5
"My mother has been a resident at Tyspane for nearly 3 years. My brother, sister and myself are extremely happy with the care that she receives, and my mother always tells me how happy she is there. She thinks of it as her home. The food is excellent, the entertainment is wonderful and my mother is happy with everything. I visit at various times of the day and on different days, and the staff always welcome me, are always happy and smiling albeit they are always rushed off their feet. The benefit of additional staff would make the staff's lives a little easier as no matter how short they are, they always make time to their own detriment, not to the detriment of the residents. Excellent in every way."
Jeannette B
carehome.co.uk rating: 4.83 out of 5
"Our sister-in-law was at Tyspane for end of life care (terminal lung cancer) for some months. Throughout her time at Tyspane everyone treated her with kindness, compassion and professionalism. They respected her individually and allowed her to retain that and her personal dignity to the very end. As we moved around Tyspane on our regular visits, we were always struck too by how warm and friendly everyone was - there was a lovely atmosphere there. When her final days came we were so grateful to be with her for the final days and nights and for all the support that we and she were given, so that she was able to be calm and comfortable in her final hours. We were very touched by how the staff clearly care about, and for, her and highly recommend Tyspane."
J D
carehome.co.uk rating: 4.58 out of 5
"My aunt suffered a stroke and she lost her speech and mobility. She was fiercely independent and always wanted to stay in her own home. After hospital and rehabilitation, she needed nursing care. As her next of kin I searched for a nursing home and found Tyspane. My aunt soon settled in and I will always be grateful and thankful to the staff at Tyspane. The care was exceptional. All the staff were caring, helpful and went that extra mile for my aunt. My aunt was always clean and well presented as she could do nothing for herself. Tyspane is a warm, friendly, caring, happy place. My aunt sadly passed away. The staff were wonderful and helped my family at a sad time."
Jayne L
carehome.co.uk rating: 5 out of 5
"My brother was in Tyspane from May 2016 until April 2017 when he sadly passed away. He was very happy there once he had settled in. He was treated at all times by all the staff from every department with care, consideration and dignity. I always found them very helpful and considerate. I spend a lot of time away and it gave me a clear conscience to know that he was well-cared for. Even the management sending me texts when I was away and he was unwell, informing me of his condition that day."
Jackie C
carehome.co.uk rating: 4.75 out of 5
"My father, aged 93, has recently had two periods of respite care at Tyspane following a couple of heavy falls. He has received some excellent care including some intensive physiotherapy that has helped him to regain some confidence in walking again. The overall improvement in his well-being has now enabled him to return to his bungalow where he wants to be. I am most grateful to the staff at Tyspane for their professionalism, kindness and assistance to my father during this difficult period. Thank you again for your assistance in the various issues we were facing in this instance."
M G
carehome.co.uk rating: 4.58 out of 5
"I am delighted with the outstanding support and care my mother is receiving from all the staff and management at Tyspane. I am the only surviving relative and live 200 miles away from the home so I'm very reliant on the staff, all of which have provided outstanding support for my mother."
G S
carehome.co.uk rating: 5 out of 5
"I spent 2 weeks in Tyspane after having a hip replaced first in January and then in August because I had no relatives living near. I had a very comfortable room in a well run establishment. A wide choice of excellent food, well presented and with wine. Personal care was provided - a most respectful manner. My laudry was done and room and bathroom cleaned daily. Finally but not least, I has physiotheraphy every day which gave me confidence to get back on my feet and start using my new hips."
J L
carehome.co.uk rating: 5 out of 5
"I have the utmost praise for all carers, nurses, food and hygiene, staff and of course administration and management. My husband's time at Tyspane Care Home was sadly short but I know it was the best care he had received in that time. The carers are all so friendly and will also take the time to ask about the feelings and well-being of the relatives. It was much appreciated and I can't thank them enough."
Susan M H
carehome.co.uk rating: 5 out of 5
"The best testament that I can give Tyspane is to tell you that my husband always considered that he was in a hotel with everyone well and truly looking after him. All the staff were kind, considerate and very thoughtful for his needs - at all times. They are a very dedicated unit - not only to the residents but their families also. I cannot speak too highly of them."
S B
carehome.co.uk rating: 4.42 out of 5
"My dad spent his last month in Tyspane Care Home following an unexpectedly short illness. The majority of the nurses and healthcare assistants gave my dad loving, compassionate care. One agency nurse, in particular, was one of the kindest most empathetic people I have ever met. Overall the care my dad received was fantastic."
Lisa P
carehome.co.uk rating: 4.17 out of 5
"My mother spent the last eleven weeks of her life here. The care she received was second to none. She was made to feel welcome, safe and comfortable. Her wishes were respected and the staff were cheerful, professional and very caring to my mother and to my father when we visited. We were all supported through what was a very difficult time."
C J
carehome.co.uk rating: 4.58 out of 5
"Understaffed during the week and very understaffed at weekends. Bank nurses don't know enough. Found certain staff very rude and uncaring. Rooms are drab, needs redecorating. Clothes kept going missing, even though labelled clearly."
Susan B
carehome.co.uk rating: 2.67 out of 5
"I have a lot to thank Tyspane for, my husband was admitted in July. He has health and mobility issues and we had a very difficult and sad situation to cope with in Devon. The home is happy and caring and my husband was always treated with respect and dignity. The medical support was excellent and Tyspane arranged for a full psychiatric review which resulted in a change in his drugs and my husband is now a lot better. He was moved back to the midlands last week and it was with regret he left the excellent home."
M A
carehome.co.uk rating: 4.42 out of 5
"My dad wasn't in Tyspane for very long, about 5 months. He had cancer, and as it was inoperable. We knew what the outcome would be. The whole time he was there he was happy, cared for by people who couldn't have done more for him if he had been their own dad. At the end, he died two hours before his eighty-seventh birthday. They were compassionate beyond belief. My mother is a resident there now and I know for a fact, there is no better care she could get, anywhere."
Lyn W
carehome.co.uk rating: 4.58 out of 5
"Overall Dad received very good care. His physical needs were well catered for. We were pleased with the staff's approach to the care offered to Dad: which we considered to be considerate and professional. The home seemed to have a positive welcoming atmosphere, particularly in the communal lounge and dining areas."
Iain M
carehome.co.uk rating: 4.42 out of 5
"-Amazing staff. -Good building. -Great care. -Not so good some nights. -Food started okay and went downhill to fairly awful."
M G H
carehome.co.uk rating: 3.92 out of 5
"I rate the home as good to excellent in all categories. I visit my wife, who has severe Alzheimer's almost daily and have done so for over four years. The management and staff are always caring, approachable, friendly and courteous. Any concerns I have are dealt with quickly and efficiently. I fully understand the difficulties but have noted on some visits, particularly at weekends and bank holidays, there have been an apparent shortage of staff and like most care establishments, agency staff have to be employed, who, whilst caring, put more pressure on the permanent staff on duty and do not know fully the requirements of the residents. Living on my own at 80 years of age, my visits to my wife and the home have become a great help to me, as I socialise with the staff and some of the residents, who I have known for much of my life."
David
carehome.co.uk rating: 4.33 out of 5
"Tyspane Nursing home is a very caring home, mum has been there for year and a half now and she has come on so very well. All the staff are all so very helpful and nothing is too much trouble. It takes a special person to be a carer and they're all lovely here. There are always things going on, lots of keep them occupied. The manager runs it very well. She always has a smile on her face, made you feel very welcome."
D S
carehome.co.uk rating: 5 out of 5
"My daughter aged 51 has very bad M.S and was in need of complete nursing care. Since moving to Tyspane in August 2015, she has blossomed, gained confidence and is very happy and very busy, even though she cannot stand/walk and is hoisted everyday, she cannot swallow with ease and often chokes, her dietary care is well provided for. The care she gets, enables her to live a full and contented life, with quality and dignity. I no longer cry when I leave her, as her condition has saddened me greatly. I now know she has good care and she is happy."
Miriam S
carehome.co.uk rating: 5 out of 5
"My husband was a resident for only three months, during which time he seemed very happy there and formed a very loving relationship with some of the staff who understood his dementia problem and treated him very sentimentally. I visited him every afternoon and obviously wasn't able to monitor hour by hour caring, but from what I saw everything appeared to be first class. Unfortunately my darling husband passed away unexpectedly a few weeks ago. The staff, form the senior members to all the nurses and carers were very kind during that awful time. I hold Tyspane in great esteem. It is a pity that the very high fees prohibit more people from experiencing this care home. They are the highest in the area."
M Y
carehome.co.uk rating: 4.75 out of 5
"Tyspane does all it can to maintain and improve the quality of life for it's residents. I was impressed with the frequent contacts made by staff with residents and the speedy response made to any call for assistance. There is a wide range of activities available at Tyspane itself; trips to outside venues are also arranged where this is appropriate. I am glad that my friend was able to spend the last 8 months of her life at Tyspane."
David P
carehome.co.uk rating: 4.73 out of 5
"As you see I was only here for a short time having had a hip replacement but I found the staff so helpful, kind and caring and always smiling!"
D C S
carehome.co.uk rating: 4.8 out of 5
"My mother, who was 97 years old, occasionally went to Tyspane Nursing Home for respite care when my husband and I were away from home. She always enjoyed her stays there and commented on the care and attention she received. I got to know several of the staff very well. On her last visit, she had a massive heart attack. The local doctor was already with her as she had mentioned feeling unwell. Everything that possibly could have been done was but unfortunately, she died. The staff at Tyspane were wonderful - both to mum and to me."
Deiadra S
carehome.co.uk rating: 5 out of 5
"Well, what can I say, I've ticked all the right boxes!! But I must add that I can only say on behalf of my daughter's 3 daughters, her sister, her partner and myself (dad), that the care and attention she was given during her time spent at Barchester Tyspane Care Home was excellent in every respect. And I would also like to add that we found when visiting my daughter, all the staff here were very, very supportive to us at all times. Thank you all so much."
Brian N
carehome.co.uk rating: 5 out of 5
"I would like to compliment all the staff who shows such care to my 52-year-old daughter with M.S all the staff regardless of position show her such commitment, and interest in my daughter, which helps her so much in retaining a cheerful outlook in life. Today I attended a physio class in the lounge, where the physio shows such enthusiasm, dedication and does a fantastic job. I looked around and saw 20 senior people all trying to use a hand or leg and with a sparkle in their eye having fun. The entertainment manager and physio are forming a choir for Christmas. What a wonderful way to keep them all motivated. Awake and alive and interested. I hope I end my days in such a caring place."
Miriam S
carehome.co.uk rating: 4.92 out of 5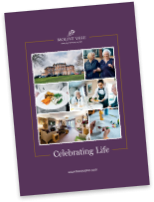 Read our brochure 'Providing great quality care and wellbeing' for more information on how we're here to help you and your loved one.
Read brochure
Food & Nutrition
Activities & Events
Care & Facilities
What happens now?
Are you ready to discuss your individual care requirements? Pick up the phone and talk to us, book a visit to our care home or come and take a look around our facilities.
Care enquiries
New care enquiry phone lines are open 8am - 8pm
01271 355 015
All other calls
Our fees and contract
We want to be as transparent as possible about how we charge for the different services we provide as well as what's included in our contract. Please click the links below to find out more about our fees and contract.
View typical fees
View Our Contract
Useful downloads
Here to help you make the right decision about your care requirements.
189