Food at Sutton Grange Care Home
Food and Nutrition at Sutton Grange
Our catering team at Sutton Grange consists of experienced chefs who take pride in their food and how it looks. We take into account our residents likes and dislikes, plus dietary requirements, to create a menu that appeals to everyone. We offer freshly homemade cakes and biscuits throughout the day. We are also lucky to have Carol who will make Birthday cakes and other treats for special occasions. To get a flavour of the menu we serve here please see the examples below.
I have been Head Chef at Sutton Grange since August 2016. Prior to that I worked in another Barchester home in Kent. I have 25 years experience in catering, working in restaurants and at major Blue Ribbon Events. I am responsible for the day to day operations of the kitchen. I also make sure that residents needs and wishes are met and that they are treated in a dignified manner by myself and my team.I am always available to speak to if you require any information.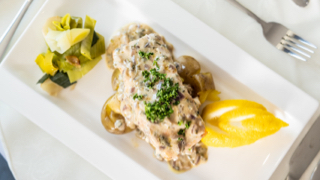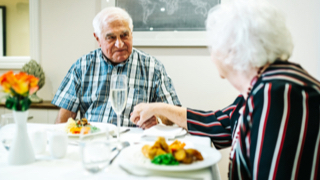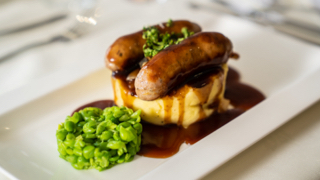 Dietary requirements
For residents who have difficulties swallowing, we modify the menu of the day so that the dishes are more palatable for them. To support our chefs in producing these dishes, our hospitality team and our Chef Academy organise theory and practical workshops. The chefs work with the chef trainer to prepare tasty, modified meals safely and according to IDDSI frame work. This encourages residents to eat and enjoy their food. All our chefs have been trained in IDDSI food descriptors.
Attracting top chefs
Our chefs are recruited on the basis of an interview with the regional hospitality support team and the manager of the home. Selection also involves a practical element, where potential chefs are asked to cook for and meet a panel of people living in the home. Chefs take their job extremely seriously and the annual Barchester Chef Competition sees our chefs battle it out in regional heats and then at a national final for the accolade of 'Barchester's Chef of the Year'.