What our families say: Prestbury Beaumont Care Community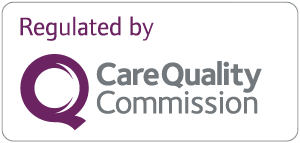 "Mum came to Prestbury Beaumont for respite in December 2020. She has become frail and we were relieved when she decided to stay permanently. She thrived with the good food, putting on weight. She loved her beautiful room, feeling secure there. Unfortunately, oncoming confusion made her shy away from some activities e.g. puzzles, although she loved the baking club. She was pleased to get her hair done every Friday, particularly chatting with the hairdresser. She also enjoyed going around the lovely grounds in her wheelchair and meeting other residents. Housekeeping and laundry have been excellent and we have complete confidence in the management and nursing who always listened to any uncertainties."
L M
carehome.co.uk rating: 5.00 out of 5
"My mum absolutely loved her stay at the home after a month in the hospital. Complete rehab, great food, rest and complete pampering. The staff and care were amazing. Everyone was so friendly, she didn't want to leave. She felt safe and cared for. We will not hesitate to use the home in the future if needed. She's come on leaps and bounds and is now ready to face home."
Lesley L
carehome.co.uk rating: 5.00 out of 5
"I have enjoyed every moment here. The staff have been lovely and looked after me so well. Thank you all for looking after me."
Pauline D
carehome.co.uk rating: 5.00 out of 5
"Mum has been in Prestbury Beaumont Care Community for some time. Over the years I have been delighted with Prestbury Beaumont's consistency. Especially the current staff's attitude which is caring, understanding interested and feeling of family when you walk in. I know I can discuss any concerns and they will go above and beyond to help, although there have been minor they were very supportive towards me at all times."
Jean O
carehome.co.uk rating: 4.75 out of 5
"My wife suffered a major stroke in July 2021. Since moving to Barchester Prestbury Beaumont Care Community, I visit my wife every day and I am really impressed by the very high standard of nourishing care and friendliness of the staff. Nothing seems too much trouble and even the manager is very hands-on, constantly checking that all of the residents' needs are being met. In a word, excellent."
Harvey W
carehome.co.uk rating: 4.75 out of 5
"I stayed at The "Beaumont" for two and a half weeks from 17/12/2015 to 3/1/2016 and found it to be excellent. So much so, I recommended it to two of my old friends. They both live locally. The "younger" one, who I've known for 40-years, came for six months, and the "older" one is 96 next month, stayed for three months, friend for 72-years. I visited the Beaumonths and chose a suite for my husband - sadly, he died."
Sheila R
carehome.co.uk rating: 5 out of 5
"My mother went to Prestbury Beaumont for two weeks to help her get over Covid and a fall. She was well looked after there. The staff were all lovely and very helpful, she enjoyed the food very much and the beautiful surroundings. She left much better than when she went there."
J A
carehome.co.uk rating: 4.5 out of 5
"My respite care in Barchester Prestbury Beaumont was really a most enjoyable time. Thanks to the staff, I feel at home."
Fay C
carehome.co.uk rating: 4.82 out of 5
"Kind, compassionate end of life care. Much appreciated."
R H
carehome.co.uk rating: 5 out of 5
"Friendly and happy. Obviously, care about its clients."
J P
carehome.co.uk rating: 5 out of 5
"The care, professionalism and support provided by all the staff at Barchester Prestbury Beaumont Care Community was second to none. Our mother was treated with dignity at all times and we would highly recommend there Barchester Prestbury Beaumont Care Community services to anyone looking for such care."
A P
carehome.co.uk rating: 4.67 out of 5
"The level of care I received was extremely good and very efficient in helping me recover from the effects of an operation I had undergone. Most importantly I would single out the very high standard of nursing care I received; from the care and attention to my postoperative notes to administering of medication. I was surrounded by a team of dedicated care workers throughout the 24 hours which left me wanting for nothing. Particular praise must go to the standard of food provided. It was superb."
M M
carehome.co.uk rating: 5 out of 5
"My husband's care in Beaumont Prestbury has been good a safe and caring haven, with lovely warm staff members always time for a much-needed chat. This is so essential when one has left home and one needs confidence when nursing care is essential. He has this and we are most grateful for the care he has received thus far."
M H
carehome.co.uk rating: 4.13 out of 5
"The staff and kind and efficient. I couldn't manage without them."
A H
carehome.co.uk rating: 4.67 out of 5
"My mother arrived at the Beaumont in early December 2020 for a respite stay. She had been managing at her flat, with daily visits from carers and help from us. However, she quickly realised that she had become frail and vulnerable at night, and appreciated the 24/7 help from carers and nurses. She decided to make her stay permanent. She now looks happy, relaxed and has put weight on and is making friends amongst residents and staff. We are so grateful to all at the Beaumont for their excellent care."
L M
carehome.co.uk rating: 5 out of 5
"Mum was only here for a short time for end of life care after hospital discharge. She was very happy with all aspects of the care, including round the clock nursing and access to a lovely GP. The staff were unfailingly kind to the family over this sad period and nothing was too much trouble. Just a lovely place all round. I wish she had gone there sooner actually. A peaceful and fitting end to a long life."
Helen G
carehome.co.uk rating: 4.75 out of 5
"After an operation for hip replacement, I looked for a care home to provide me with expert convalescent nursing care. Prestbury Beaumont fulfilled all my expectations. I received round the clock care and medication suited to my needs. The staff were dedicated and caring. They included qualified nursing personnel who also helped me with physiotherapy. I observed that staff went to extreme lengths to protect residents from infection from Covid 19. They always wore protective equipment. When I first arrived I was isolated and given a Covid test. The home set up a specially protected suite for visiting friends and relatives. Carers protection was always a top priority. The food available, both in resident's rooms and in a beautiful restaurant, was superb. It was very varied, beautifully cooked and plentiful. In addition, food, drink and snacks were available between meals throughout the day. the home itself is set within attractive, well maintained landscaped grounds. The atmosphere was always peaceful. It was a perfect pleasure to stay there; I was looked after very well."
Marcia M
carehome.co.uk rating: 5 out of 5
"All staff absolutely devoted to their jobs and looked after our Mum with a lot of love and care. Rooms beautiful. Mum always looked comfortable and very clean always."
Susan S
carehome.co.uk rating: 5 out of 5
"My dad went to Prestbury Beaumont Care Community when he was discharged from hospital. He sadly passed away after two weeks. The service and communication we received from the staff and manager was excellent, and luckily I managed to visit my dad the day before he passed. Due to Covid, our visits were restricted, but the staff have been so lovely and kind and I'm glad my dad was in such a nice place and cared for so well in his final days."
Sara E
carehome.co.uk rating: 5 out of 5
"I have found support from all staff to be consistently warm, friendly, and helpful. They are always highly competent and caring and always willing to listen to my thoughts and concerns."
Harry R
carehome.co.uk rating: 4.67 out of 5
"I am most appreciative of the standard of care given to my husband. My first visit was greatly reassuring and the initial impression was that 'he looked cared for'. The staff, without exception, have been most courteous, kind and considerate to us both."
E E
carehome.co.uk rating: 5 out of 5
"I have just ended a four-week stay here, after an attack of Polymyalgia. As a retired dental surgeon, I know the importance of connecting with the patient - therapy in itself. That is a high priority here, in addition to the dignity, kindness and professionalism of a wonderful staff. I was very sorry to leave and will return. I have six years experience of care homes due to the illness of my husband and Prestbury Beaumont is a league above!"
M H
carehome.co.uk rating: 4.92 out of 5
"My mother-in-law has just been in the Beaumont for two weeks of respite care. We have found the care they have given her exemplary. All the staff seem to be genuinely caring and the nursing staff and manager were extremely helpful, going beyond what I would expect. They got to know her well during her short time here and assessed her needs well. They were proactive about dealing with health issues and very flexible in accommodating her wishes. They were also extremely good at communicating with relatives. I would highly recommend them."
Carolyn S
carehome.co.uk rating: 4.92 out of 5
"The care home was very comfortable and pleasant. The service was excellent and all the staff, medical, carers, domestic and management were helpful, efficient and always cheerful. I could not ask for anything better. I was only a resident for a week after an operation but I could not imagine being cared for in any way that would be an improvement on the care I was given."
Pauline B
carehome.co.uk rating: 5 out of 5
"My mother has resided at Prestbury Beaumont for more than nine years now and she has been very happy and settled. Recently her health has taken a turn for the worse and I have been impressed at the way in which all staff, even those not on the 'care team', have her best interests at heart and have sought ways to make her more comfortable and keep her safe. In her more lucid moments, she continues to tell me how kind everyone is at the Beaumont. I know that great efforts are being made to help my mother to retain her dignity which is important to my sister and I as our mother has always been a private person. The Beaumont is a home from home and the building itself is as welcoming as the staff."
Gillian J
carehome.co.uk rating: 4.67 out of 5
"The care our friend received was exceptional. We have visited other care homes and The Prestbury Beaumont is by far the best one in the area. The staff on the reception desk are warm and welcoming and always willing to help. The staff and the facilities on-site made a huge difference to our friend's well-being and health."
Jean H
carehome.co.uk rating: 4.08 out of 5
"My mother has been a resident at Prestbury Beaumont for 6 years now. Initially, she was classed as 'Assisted Living' but as time has progressed and she has become frailer and developed some memory loss, she is now 'Residential'. I have always found the home to be very open and friendly with a stable welcoming workforce. The manager has gone out of her way to listen to any concerns we have and been prepared to be very flexible regarding Mum's sometimes idiosyncratic habits and dignity and privacy seem to feature highly in the ethos of the whole team. I am very happy with the quality of the nursing team and the carers. The food is excellent and all residents who can, are encouraged to come to the dining room for lunch and guests are most welcome to join residents (3-course meal for £10) There is a wide program of activities but my mother hasn't wanted to partake in those. My mum says she is very content and happy there."
Kim M
carehome.co.uk rating: 4.5 out of 5
"Mum has been in Prestbury Beaumont for almost 15 months. She tells me often "everybody is so nice and kind here" and I totally agree. The people make this place special. There is a culture of gentleness and all the staff care about the residents. The Beaumont is a beautiful building and as you enter you feel like this is a special place. The setting is in such beautiful surroundings and feels like a haven to Mum. I feel so happy that Mum is in such a wonderful home with such lovely people around her. It means I can carry on with my busy life knowing Mum is happy and treasured. Truly amazing place."
Jean O
carehome.co.uk rating: 4.83 out of 5
"Staff and management are wonderful and looked after Mum extremely well. They were very thoughtful during her short stay and we would definitely recommend the home to anyone."
S A
carehome.co.uk rating: 5 out of 5
"The two weeks here have been relaxing, a calm atmosphere. I have enjoyed the conversation in the dining room. The staff have been friendly and attentive. I would be very happy to have another stay here sometime in the future."
Dianne W
carehome.co.uk rating: 4.27 out of 5
"My son and I are very happy with the care my husband has. I would recommend the Beaumont to anybody. I never have any worries about the care and all the carers are very caring and happy with all the residents."
Mary L
carehome.co.uk rating: 4.92 out of 5
"Main Issue - Shortage of trained care staff. I was promised more one to one care so that I could wash, go to the toilet and have physio when I needed it. Considering I had paid £1600 a week for respite care, this didn't happen. The bedridden were prioritised each morning so I had to wait which meant I had cold water for my time 8:30 - 9 am. So I decided to bathe at 7 am. I was told I would be helped with exercise and to get back on my feet to go home but when I asked no one was ever available to supervise. The physio only came twice when I was promised three times a week. Don't promise what you can't deliver."
H A
carehome.co.uk rating: 2.92 out of 5
"My mother moved to an apartment in the Beaumont last year and then to a care bed upstairs since February this year. I cannot praise too highly the professional care that my mother received in the last months of her life. The entire team is caring, compassionate and hardworking and I commend them to prospective customers. The infrastructure and equipment are commensurate with the needs and the environment of the home both internally and externally is excellent."
Mike W
carehome.co.uk rating: 4.58 out of 5
"My father has excellent care over a nine-month period and we both experience a great deal of friendship and support. A lot of the care, housekeeping and admin staff go to extra lengths to be thoughtful and kind. The standard of cleanliness, the food and general environment cannot be faulted."
Judy A
carehome.co.uk rating: 5 out of 5
"Excellent. Lovely place. Lovely care. Thank you."
P H
carehome.co.uk rating: 5 out of 5
"The management and staff have all been very helpful and delightful. I have no hesitation in recommending the Prestbury Beaumont."
John G
carehome.co.uk rating: 4.58 out of 5
"My husband has really enjoyed his stay. The staff have been amazing. He has enjoyed food and made friends."
Monica B
carehome.co.uk rating: 5 out of 5
"Since my mother arrived here after 11 weeks in the hospital, she has put on weight, is going down for lunch, joining in activities (in a wheelchair) and is interacting with people again. She is having walks almost daily with me, as she is unable to do this unaided or with a walking frame... Yet, this is wonderful for her family to see. She knew some of the staff when she went there as she was living downstairs in an assisted apartment before her hospital stay and wanted to go back to the home rather than anywhere else. The staff are always smiling and so good with mum."
A C
carehome.co.uk rating: 4.17 out of 5
"My 93 year old mother fell ill in her home and was treated in hospital then discharged to Prestbury Beaumont care Community, as it was obvious she was no longer able to live on her own. After a week she was re-admitted to hospital and her condition deteriorated to the point where she was unfortunately no longer able to be cared for in the home. Although her stay was just a week at all times she was treated with courtesy, patience and kindness."
Andrew L
carehome.co.uk rating: 4.82 out of 5
"Every aspect of Prestbury Beaumont is exceptional. Thank you everyone."
Jean O
carehome.co.uk rating: 5 out of 5
"Very helpful and pleasant staff. Always cheerful. Food good although too many cakes/biscuits for the waistline. Gardens and conservatory and rooms all clean and lovely views."
A A
carehome.co.uk rating: 4.58 out of 5
"We approached the home at a very difficult time. I have a lot of experience as a nurse and care home inspector and knew what I was looking for. So, a combination of personal challenge and professional insight. We were met with care and understanding mixed with good sense. Both the environment and the people we met assured me that we could entrust my Father into their care. We have not been disappointed. It is a beautiful home in lovely surroundings run by caring staff. An unusual and heartwarming place."
Judy A
carehome.co.uk rating: 5 out of 5
"I have lived at Barchester Prestbury Beaumont Care Community for only 1 month but in that month I have found the staff kind, courteous and the facilities excellent."
Mary W
carehome.co.uk rating: 5 out of 5
"Generally, the care is good but periodically I would welcome more opportunity to be outside in the gardens etc weather permitting. Some soft background music in the dining room and lounge would be nice."
P B
carehome.co.uk rating: 4.5 out of 5
"Lovely care home in beautiful surroundings, the staff are friendly and very professional. The daily menu is varied and the food is of a good standard, there are daily activities that residents can take part in."
Gregory H
carehome.co.uk rating: 4.67 out of 5
"The past six months or so has shown an improvement in the atmosphere of the home. The staff, who have always been kind, caring and respectful towards residents, seem more motivated and enthusiastic. There are more activities available for residents and the whole place is regaining the "buzz" that was evident some 6-7 years ago. Some of the resident's rooms could do with a facelift."
G J
carehome.co.uk rating: 4.25 out of 5
"My mother has now been resident in the Prestbury Beaumont for eight years. When she arrived we were very happy with her overall care. Then there was a change of manager and things like activities, laundry, fewer carers around on the ground floor at weekends. Now a new manager and everything seems to be improving again."
Linda M
carehome.co.uk rating: 4.42 out of 5
"I was recommended your home by a past respite resident. I could not have wished for anything better. The staff looked after me brilliantly, to get me back on my feet before going home after a hip replacement. Thank you to everyone."
H L
carehome.co.uk rating: 4.91 out of 5
"When I first came I was very unwell. I have received such kindness from all the staff. Sadly in the 8 years I have been here, there have been 6 managers. Too many changes. First and present managers are the best."
Wendy S
carehome.co.uk rating: 4 out of 5
"Fantastic!!"
Geoffrey R
carehome.co.uk rating: 4.73 out of 5
"We had to find somewhere for our mother at quite short notice over a weekend. After looking at viewing several options locally (many of which were not able to see us at the weekend) - The Beaumont staff were brilliant, allowing us to visit immediately and arranging for a home assessment by a member of staff even though it was her day off. Nothing was too much trouble! The staff member who visited understood our needs and addressed everything, often anticipating queries to put us all at ease and enable us to fully prepare for my mother's month long stay with them. Thank you!"
Andrea N
carehome.co.uk rating: 4.58 out of 5
"The home is clean and well kept. The staff are lovely - friendly and helpful. The gardens are well kept, there's a sitting out area when the weather is warm. I believe the exterior is to be printed this year. The manager is first class. There is a selection of accommodation, appointments, bungalows and nursing home. It's approximately 1 and a half miles from the village."
Betty T
carehome.co.uk rating: 4.75 out of 5
"My father had been at Prestbury for 12 years and he lived mainly independently in an assisted living apartment. Many carers come and went during this time but they were all so polite and caring and treated him with the utmost dignity. They became his friends and they became ours too. When he had to move up to the nursing home everyone tried to make the move as easy as possible for him. Nothing was too much trouble for anyone. During the last 3 month of his life, all the staff and carers were so compassionate to both my father and the family."
Helen S
carehome.co.uk rating: 4 out of 5
"The full-time staff at the Prestbury Beaumont are excellent. They are away prepared to go the extra mile."
Mike H
carehome.co.uk rating: 4.58 out of 5
"My mother has been at the Beaumont for nearly two years. In that time although she has advanced Alzheimer's, her cognition has improved rather than declined. This, I think, is down to the care she receives and good nutrition. She has gained weight - she no longer needs laxatives and eats full meals rather than meal replacement type drinks. The staff are excellent, kind and gentle with residents. The turnover of staff is not high. The home is small and well run. I cannot recommend it highly enough."
Charlotte M
carehome.co.uk rating: 4.75 out of 5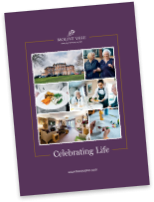 Read our brochure 'Providing great quality care and wellbeing' for more information on how we're here to help you and your loved one.
Read brochure
Food & Nutrition
Activities & Events
Care & Facilities
What happens now?
Are you ready to discuss your individual care requirements? Pick up the phone and talk to us, book a visit to our care home or come and take a look around our facilities.
Our fees and contract
We want to be as transparent as possible about how we charge for the different services we provide as well as what's included in our contract. Please click the links below to find out more about our fees and contract.
View typical fees
View Our Contract
Useful downloads
Here to help you make the right decision about your care requirements.
150