What our families say: Paternoster House Care Home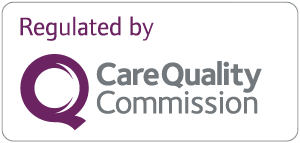 "I just want to say how happy I am that my Step mum is in such a wonderfully caring environment. She is very happy and well looked after in the Memory Lane community by specialist Dementia carers. Before becoming a resident she was scared and confused but now she feels safe and secure. The staff are always friendly and informative. I just wanted to say a massive thank you to the staff especially now in these difficult times. You are the best!"
Joanna Q
carehome.co.uk rating: 5 out of 5
"Friendly environment. Caring staff. Comfortable furniture. Wonderful and reassuring to see staff that genuinely care."
W D
carehome.co.uk rating: 5 out of 5
"I visited my dad and to see how happy he is in this beautiful care home. I met the new manager and she is absolutely outstanding nothing was any trouble. You can see how much she cares about all her residents and staff 110% devoted. I am so glad my dad is in this care home I wouldn't want him anywhere else, you know he is getting well looked after. I have also recommended this care home to a friend and would also recommend to anyone. This is the care home to be in."
Kevin S
carehome.co.uk rating: 5 out of 5
"On my last visit to my friend, I found that the activity staff made me feel very at ease through conversation. To reassure me that my friend's needs were being met and that she was being looked after at a high standard. The staff were very informative and knowledgeable on the care that was being given to my friend and I can only but praise them for their efforts as my friend was upset upon seeing me. The staff were professional and composed and reassured my friend that she was ok and receiving the best possible care that she needs. I hope if anything comes from this review that the staff receive the praise and recognition they deserve because they truly are an asset to the business and they are already doing a great job with caring for your residents!"
Jade B
carehome.co.uk rating: 4.58 out of 5
"My husband went into Paternoster in June 2020. It was an extremely difficult period emotionally even without Covid. Because of the pandemic, I couldn't visit the home and had to rely on word of mouth, reviews, reports online. From day one I have been impressed with the care and dedication of all the staff, the respect given to both my husband and myself. I even had a call from the chef going through my husband's (who is vegetarian) likes and dislikes. A special shout out to Parklands staff who couldn't have done more for my husband when he came out of hospital extremely unwell in January. Their genuine care and dedication was and has always been second to none, The new manager has introduced Zoom calls for relatives providing a welcomed communication channel. Any concerns voiced from my experience have been followed up (waiting area for results of Covid tests before indoor visits etc). Looking forward to getting to know my husband's Paternoster family more post-Covid."
Christine J
carehome.co.uk rating: 4.58 out of 5
"Very clean, good personal care, good health care, listen to concerns. A good management team that involves family members and has made positive changes in a short time. The staff are friendly and caring. Very clean and well-maintained care home."
Dyon M
carehome.co.uk rating: 4.83 out of 5
"I find the staff extremely helpful and caring."
P S
carehome.co.uk rating: 5 out of 5
"Whenever I call on the tablet to speak to my mum over lockdown she was always happy and smiling. When I visited her the other day she was pleased to see me and she told me she was happy. The carers and activity staff keep me updated, and the activity staff sent a lovely Easter card from my mum with a picture of her on it. It was lovely. Well done."
M G
carehome.co.uk rating: 4.92 out of 5
"I visited my mum recently and she was so happy to see me, I asked if she was happy and she said yes, which meant the world to me. The carers on Memory Lane are lovely and caring ensuring my mum has everything she needs. They treat her with dignity and respect. I received an Easter card from my mum, which the brilliant activities team arranged and sent, they are a brilliant bunch and had taken the time to take a picture of my mum for Easter and made it into an Easter card. There is now a new manager, who is really helpful and I just hope she stays, she is making time to listen and action our requests and seems so positive and enthusiastic. In her short time of being there, she already seems to be making a difference."
Marissa G
carehome.co.uk rating: 4.92 out of 5
"I came to visit my dad as he had recently moved from another care home to Paternoster, and the staff that greeted me at the front entrance and showed me to my dad's room were very welcoming and friendly. I couldn't wish for better staff to be looking after my dad. The atmosphere in the home was very warm, caring and absolutely spotless. I also met the new manager, who I must say, was absolutely outstanding, so very helpful. I personally couldn't ask for a better manager to be running this home. I will certainly be recommending this care home to friends and so on. Thank you so much to all staff and manager for making my dad comfortable and caring for his every need."
Bev S
carehome.co.uk rating: 5 out of 5
"I could not ask for better angels to be caring and looking after my mum. The nurses and activities team are amazing and nothing is too much for them to do. My mum having diabetes 2, the chefs have regulated her diet so is no longer having to take diabetic tablets and the staff regularly weigh her etc to keep a close eye on that particular condition. During lockdown not being able to visit was hard but always felt reassured she was well cared for and always involved in activities. I spoke to the new general manager after she recently took up the new post and again, felt so reassured and relieved. I really couldn't highly recommend this particular care home highly enough. Thank you to all the angels that work there."
Justine G
carehome.co.uk rating: 5 out of 5
"Firstly, if you have a relative/friend in The Barchester Paternoster care home in Waltham Abbey, you will be pleasantly surprised by the caring, kindness and professionalism of the staff. On calling daily to speak to my father, I was treated with respect and got to speak to my father, every time. I have to mention the one person that struck me as one of the most professional and kindest people I have met, during my father's time in the care home, the manager. She went above and beyond on my visit to the home, to not only make me, as the visitor comfortable, but also the genuine care she had towards my father. I got to witness this first hand. She completely understood, the mental health impact, on not only the visitor, on seeing their loved one, but also the resident's mental health too. The manager seemed to have a built-in understanding of the consequence, this pandemic has had on us all. I could tell straight away, on meeting her, that the care for her residents was paramount."
Bisi O
carehome.co.uk rating: 5 out of 5
"After 2 and a half months of my dad being in hospitals and a care home (assessment unit), eventually, he was put into Paternoster care home. He spent almost 6 weeks there on end of life care and it was the 1st time in months that he wasn't talking about coming home almost every day. I know he really liked it there and we were all really happy with the care that he received until the day he passed. Obviously, things have been different due to covid and not being able to visit but we were given the chance to see him in his last couple of days which we were really grateful for. All the staff were fantastic. All were very polite and helpful and we can not thank them enough for the amazing work that they do and the wonderful way they looked after my dad right up until the end. I would highly recommend this care home. They are great."
Elizabeth A
carehome.co.uk rating: 4.58 out of 5
"I am very satisfied with my son's care. The care home is lovely, very clean and comfortable."
B W
carehome.co.uk rating: 5 out of 5
"Upon my mum's arrival at Paternoster, all the staff were very welcoming to Mum and very comforting to me, which was very needed! All the staff on Parklands and the activity team are extremely caring and treat Mum like their own family, which is a great comfort. They treat mum with care and dignity, meeting all of her needs and wants. The Home Manager is exactly what you would want from a Home Manager, caring, compassionate and takes time out of her day to check in with residents and their family members. Thank you all."
Sarah O
carehome.co.uk rating: 5 out of 5
"I would like to express how happy I am with the care that I receive. I would highly recommend Paternoster House to anyone who wants first class care and treatment."
M P
carehome.co.uk rating: 4.92 out of 5
"In general, all the staff are helpful and attentive to detail and value for money is good. Although food choices could be more varied although if requested the chef will try to provide these."
G D
carehome.co.uk rating: 4.25 out of 5
"The staff at Paternoster are caring, friendly and very professional. My Partner has been in the home for nearly 3 years now and is very settled and well cared for. The lockdown has been particularly hard for both of us but Paternoster has been wonderful and nothing has been too much trouble in making the window visits as nice as possible for everyone. Although I would normally visit every evening I have no worries that my partner is being well looked after during this difficult time. I would like to thank all the staff at Paternoster but in particular the staff on Memory Lane for all the care and hard work they provide every day for the residents to feel safe and well cared for."
Sandra
carehome.co.uk rating: 4.58 out of 5
"We are very happy with the way Meadowlands care for our Dad. Always willing to deal with any queries we have and help Dad with the phone so that we can have a chat. They all seem very dedicated and genuinely caring. The Activities team have facilitated garden and window visits so as to help us keep the contact going through Covid. Lovely Care Home."
Glynis P
carehome.co.uk rating: 4.25 out of 5
"I have been really impressed by the dedication and hard work of the OT staff during COVID. My elderly mother has been supported in many ways to ensure that she is still able to visit my father, and whilst COVID has made visits challenging, my mother has been helped to understand the changes and also enabled to have time with my father which is important for both of them. Communication from the OT staff has been good, and I feel that my father is being supported."
Ruth B
carehome.co.uk rating: 3.33 out of 5
"Considering we are in lockdown, the care of my father is a priority. The only thing I would like to see is that we are allowed visits to the rooms. The staff have taken every precaution to keep him safe, but it's frustrating sitting outside. But the way you keep him safe is excellent; everything is done to a high standard. Staff are excellent and friendly."
M H
carehome.co.uk rating: 4.75 out of 5
"I had my first meeting with my wife since lockdown, 4 months ago. It was arranged very well by the activities team, who were at hand during my visit to assist and made me feel at ease and comfortable. All the staff at Paternoster House have always been helpful and supportive. The staff in the Parklands unit have always been supportive and keep me updated on my wife's progress. Thank you so much for caring for my wife. Thank you."
G N
carehome.co.uk rating: 4.75 out of 5
"I have been very happy with the care provided to my husband over the years. The grounds have been lovely to use in the good weather. Activities for special occasions have been really good fun."
Janet F
carehome.co.uk rating: 4.25 out of 5
"Very happy with the care which the resident receives, we feel that he is treated as a member of their own family. The communication from the home has been excellent during the lockdown and we appreciate the visit today."
J B
carehome.co.uk rating: 4.75 out of 5
"The home and staff are very welcoming. I feel that the staff are genuine and very caring. It's good to feel that he is being looked after so well. I'm always contacted if these are any concerns with Dad, know that we can discuss. Very happy that he came here."
G P
carehome.co.uk rating: 4.55 out of 5
"It has been amazing to see my dad today after four months. He has been well looked after and supported during this difficult time. We, as his family, are very thankful to all the staff for looking after him during the pandemic."
A B
carehome.co.uk rating: 4.08 out of 5
"Mum settled in really quickly and was so different from how she had been in a previous home. She seems happy and comfortable here. All of the staff are always friendly and happy to help. Our family feels very comfortable with Mum being here, as we know she is well looked after."
E B
carehome.co.uk rating: 5 out of 5
"My friend has been very well supported since they moved into your home. It's been a very difficult time and we have been Skyping him often to keep in touch which is good. I can tell that they are doing everything that they can to keep everybody safe."
Maurice J
carehome.co.uk rating: 4.83 out of 5
"Overall I am very pleased with the care provided by this home for my mother. She is eating good meals regularly, keeping busy and making friends - what else can we ask for? They keep us updated with pictures of what she gets up to which is a nice touch."
J B
carehome.co.uk rating: 4.5 out of 5
"My husband's condition makes him very volatile. The carers re aware of this and extremely supportive. His care needs are multiple and appear to be well catered for."
Margaret D
carehome.co.uk rating: 4.08 out of 5
"The carers are brilliant on Memory Ward, they listen to my mum, they encourage her, treat her with respect and dignity. She was really unhappy at her previous home and Paternoster and the staff on Memory Ward made sure she got the correct care that was needed and was not afraid to challenge to make sure her care was correct. Well done Memory Ward staff."
M G
carehome.co.uk rating: 4.92 out of 5
"A very warm welcome and excellent care from all the nurses and carers. Very friendly and kind. The rooms and the laundry are all cleaned nicely daily. The food is very good and the kitchen staff friendly. The maintenance team have been amazing and take action immediately. Very efficient GP and medical team on hand. Overall an excellent care home, efficiently run with high standard nursing and carers."
R P
carehome.co.uk rating: 4.67 out of 5
"So, I volunteer here with my PAT dog. Pets as therapy. I have had many of the best experiences of my life. I am 50 and my dog Senna is about 11. He was a rescue and I've had him since he was about 9 months old. He is the ideal PAT dog. When we arrived on the first day, the staff in the department for entertainment for the residents were so so warm and kind and so pure with their beautiful manner towards the residents, welcomed us knowing it would be another addition to their residents' wellbeing. They have genuinely been professional with all concerned and yet still so personal with all people we have had the pleasure of meeting in this care home. It lifts my spirits to visit here and know they genuinely care about everyone who crosses their path. All the carers, from kitchen to reception staff and up to the managers have all been nothing but warm and people with integrity. A beautiful network to be part of. I thank you all."
Wendy D
carehome.co.uk rating: 5 out of 5
"I am so pleased with the care my mum is receiving. There are activities every day at least 2. This is the happiest my mum has been in years. When I arrive, she always wants to go down to the cafe and if there is an activity, my mum wants to take part. Since being at Paternoster, her confidence has grown. Thank you."
M G
carehome.co.uk rating: 4.58 out of 5
"This home has a high standard and I am surprised it is only rated 'Good'."
Eric B
carehome.co.uk rating: 4.83 out of 5
"I think the place is marvellous, pleasant and clean and the care is excellent. I, however, think there is room for improvement on activities."
Margaret D
carehome.co.uk rating: 4.92 out of 5
"I am currently resident at Paternoster. I enjoy my stay here. The care is excellent. The home has a great management team who listen and act upon feedback given to them."
Michael P
carehome.co.uk rating: 5 out of 5
"This is the first place I have been treated like a human being in a long time and I do not want to leave until the all mighty calls my time. Peace and love. Peace and joy."
Malcolm S
carehome.co.uk rating: 5 out of 5
"I have found that the staff are conscientious, attentive and kind to all the residents."
Iain S
carehome.co.uk rating: 5 out of 5
"I have been living in Paternoster House for 2 and a half years. Overall, I find the care at Paternoster House to be very rewarding. The care is excellent, helpful, they really care for my needs."
Michael P
carehome.co.uk rating: 5 out of 5
"My wife has been in the home for many years. She has always been well cared for with dignity and love. Personal care and hygiene is excellent. There is never any smells in the home which says it all. Stable staff and a good team who all work well together. Lots of patience and understanding. They really care."
Clive D
carehome.co.uk rating: 5 out of 5
"My Aunt was a resident at this home since February 2017, the cost of £1400 pounds per week for her care was extremely high for the care given. My aunt was bed bound and on a feeding tube, she had dementia and could be aggressive. Her care was never fully correct causing the deterioration of her health with lots of further health problems. The staff require better training on dementia and how to properly look after patients in their care. When my aunt passed away we did not even receive a phone call to offer condolences or the offer of help when we went to collect her belongings. The least the staff and management could have done was send to a card of condolences. During my aunts time there, many concerns were raised but never properly dealt with and if they were dealt with they took a long time for answers."
H G
carehome.co.uk rating: 1.92 out of 5
"I like the staff who are very good. Staff are caring and management do listen. A five star home."
D S
carehome.co.uk rating: 5 out of 5
"The care my father has received since he first came in has, in my opinion, been of a very high standard. As far as I can tell, the ongoing care is still of the highest standard."
David T
carehome.co.uk rating: 5 out of 5
"My wife is looked after very well and the unit sister is exceptionally good. Staff are very kind."
C J
carehome.co.uk rating: 4.67 out of 5
"I look forward to coming here, it's so friendly and everybody calls me by name. I know my husband is being well looked after."
Eileen M
carehome.co.uk rating: 5 out of 5
"Very, very happy about my stay here, all my needs are cared for. I feel that all my needs are being met. My room has always been maintained and clean. Activities have always supported my needs and cared for me when I went out. Food is nice, happy with food provided for me. People support me when I request something. I feel very lucky that I've come to this home. My experience is overall positive. Very happy to have wifi."
M P
carehome.co.uk rating: 4.33 out of 5
"I am very happy with the care my husband is receiving on the memory lane unit. Staff are compassionate and caring."
J F
carehome.co.uk rating: 3.92 out of 5
"My husband has dementia and he cannot walk. He has been at Paternoster for over 18 months. He is looked after very well, with kindness, dignity and his physical and medical needs are thoroughly provided for. The carers are always cheerful, friendly and professional. His bedroom and the living areas (lounge and dining room) are bright, clean, pleasant and well maintained. Because of all this, he settled in quickly and now seems content and happy most of the time. I visit frequently (roughly every other day for about 1 hour) and he greets me with pleasure, but is usually not at all anxious when I leave. I am very happy with my husband's care in Paternoster."
Anne W
carehome.co.uk rating: 4.42 out of 5
"The home has a very warm and welcoming atmosphere. All the staff throughout the organisation are friendly and caring. The residents are treated as individuals and the staff are fully aware of their preferences and their personalities and will always try to ensure that all their interactions with the individual take their preferences into account. The staff will always try to inject humour into the residents' days to make the residents' days more pleasant."
G J
carehome.co.uk rating: 4.08 out of 5
"Wonderful care. Mother in law is a resident here. Palliative care. Staff are very friendly and caring. Very pleased especially with her key worker. A lady who really cares for her patients. Would not hesitate to recommend."
Paula B
carehome.co.uk rating: 4.25 out of 5
"I am very pleased with the care my mother is given, although my other can be fiery sometimes but the cares have so much compassion they know how to treat this. I feel I have no complaints whatsoever."
Pamela C
carehome.co.uk rating: 4.17 out of 5
"My husband has been in the dementia unit for about 6 months. He settled in well thanks to the kindness and care of the staff and on most days he is contented and in a good frame of mind. (Though sometimes a bit sleepy) he particularly enjoys music therapy sessions which happen once or twice a month and he likes listening to a male singer and to be involved in ball therapy (which has happened once so far.) He also likes activities round a table (picture bingo etc) He is still rather resistant to some aspects of personal care but I think this is improving."
A W
carehome.co.uk rating: 4.58 out of 5
"I have found Paternoster's carers to be very efficient and their kindness far outweighs what she received in the last place. I am more than happy she is being cared for here."
Margaret M
carehome.co.uk rating: 4.8 out of 5
"I have only met with very helpful and polite staff. I have never made prior appointment for seeing my brother but he is always clean, comfortable and happy about his circumstances."
Susan B
carehome.co.uk rating: 4.58 out of 5
"My mum has been a resident since last year. Staff are excellent, kind and caring. I feel safe knowing my mother is well looked after."
Richard G
carehome.co.uk rating: 5 out of 5
"My wife has now been a resident for the last ten years. She is well looked after, always clean and comfortable. The staff are very attentive and have patience with all residents. The staff are angels."
C D
carehome.co.uk rating: 5 out of 5

Read our brochure 'Life in our home. Providing care through coronavirus' for more information on how we're here to help you and your loved one.

Read brochure
Food & Nutrition
Activities & Events
Care & Facilities
What happens now?
Are you ready to discuss your individual care requirements? Pick up the phone and talk to us, book a visit to our care home or come and take a look around our facilities.
Care enquiries
New care enquiry phone lines are open 8am - 8pm
01992 721 904
All other calls
Our fees and contract
We want to be as transparent as possible about how we charge for the different services we provide as well as what's included in our contract. Please click the links below to find out more about our fees and contract.
View typical fees
View Our Contract
Useful downloads
Here to help you make the right decision about your care requirements.
147