What our families say: Oxford Beaumont Care Community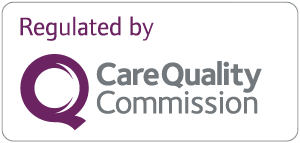 "Since my dad has been admitted here, everyone from the managers and nurses has been so kind and understanding with my phone calls and getting emails to keep me informed of changes etc. Nothing has been too much trouble for the team at the care home, which I am very grateful for, to keep me informed how my Dad is getting on here."
Sean Tcarehome.co.uk rating: 5 out of 5
"My husband seems happy and well cared for by the staff."
Pauline Hcarehome.co.uk rating: 3.73 out of 5
"The Oxford Beaumont has been really supportive through a very difficult time. Thank you for the love and care you have shown to Mum. We so appreciate your support."
L Dcarehome.co.uk rating: 4.55 out of 5
"Helpful."
M Hcarehome.co.uk rating: 5 out of 5
"Fantastic, caring staff who are clearly looking after my parents and treating them with great respect and as individuals."
Riyad Tcarehome.co.uk rating: 4.75 out of 5
"The staff is very helpful."
S Ccarehome.co.uk rating: 4.55 out of 5
"So pleased to see Mum. She looks amazing. The set up for visiting was fantastic and all care was taken for her safety."
S Mcarehome.co.uk rating: 5 out of 5
"My father is very happy here and has a lovely rapport with all the staff and nurses. His every need is taken care of and daily care is assessed to what he needs. I would highly recommend this nursing home."
S Bcarehome.co.uk rating: 4.82 out of 5
"First-time visit to my sister-in-law. A week hospital then 2 weeks isolation. So very pleased to see her and visa versa"
I Bcarehome.co.uk rating: 5 out of 5
"Mum has been in the home for 18 months we have always been happy with the care she gets and we are always greeted by smiling faces, especially from the regular carers. It has been hard during lockdown, however, the care has been excellent."
G Ccarehome.co.uk rating: 4.58 out of 5
"We can't thank the staff enough for the kindness and care they have given our mum over the last 18 months. It has been a great comfort over recent months when we haven't been able to visit to know that she is in such good hands. It's a lovely home in beautiful surroundings with beautiful people."
S Wcarehome.co.uk rating: 4.92 out of 5
"Extremely satisfied with all aspects of care, communication, staff and procedures especially during the Covid pandemic. All other times everyone is very caring and I can see that you have the best interests of all the residents in hand at all times."
P Tcarehome.co.uk rating: 5 out of 5
"Great so to be able to see mum after all this time. It was very difficult being outside as she was very agitated by the cold. Thumbs up to the care team, much appreciate all the effort with caring for mums dementia."
C Wcarehome.co.uk rating: 4.42 out of 5
"Amazing service, very kind staff and very professional. Excellent carers and grandparents always seem safe and happy. Thank you."
A Hcarehome.co.uk rating: 5 out of 5
"Very pleasant surroundings, comfortable home and very friendly staff. Happy that everyone has been taken care of as well as possible during the Covid-19 situation."
S Wcarehome.co.uk rating: 4 out of 5
"Mum spent her final eight months at this home. From the outset, they couldn't have been more welcoming and accommodating. The arts and crafts activities gave mum a new lease of life, she loved receiving visitors (pre-Covid). The morning and afternoon tea trolly were welcomed by residents and visitors alike. Mums final weeks couldn't have been made more comfortable and the staff really cared and were happy to talk to me on a daily basis with updates/concerns. I would wholeheartedly recommend this home for a loved one."
I Vcarehome.co.uk rating: 5 out of 5
"My review is limited by restrictions that are upon us by the Coronavirus. Whilst we were there we found entertainment very good. Food very good although my wife ate very little. Rooms were kept very clean. Thank you."
L Gcarehome.co.uk rating: 4.75 out of 5
"There is a constant and varied programme of entertainment provided for residents and visitors. Today (22/1/20) an excellent visit and performance by a local men's choir."
Peter Ccarehome.co.uk rating: 5 out of 5
"Came to visit on 30th December. Everyone made great effort (fancy dress) to make it a really enjoyable evening. The kitchen made a tasty buffet. Entertainment fun for all family. Thanks for the friendly atmosphere as always."
C Rcarehome.co.uk rating: 5 out of 5
"My father arrived in a very unstable state. He didn't look like he would live very long but with the care he receives he has improved beyond anyone's expectations. He now eats with everyone in the dining room and enjoys talking to the other residents. The carers have got him through his negative thoughts and he is now thriving and looking forward to each day's activities. I know that if he hadn't had the chance to come here and receive hourly care he would not still be alive."
S Bcarehome.co.uk rating: 5 out of 5
"The Oxford Beaumont is an excellent care home. The staff are very friendly and helpful. My mother is in an independent living flat, so does not get any physical or health care, but she can eat in the restaurant and join in with all the activities. There is a full and varied program. Yesterday evening she attended an evening show with a very good singer, wine and snacks and a Halloween theme. Well organised by the head of activities who is always cheerful and friendly."
Martin Ocarehome.co.uk rating: 4.42 out of 5
"Moving my mother to Beaumont was a very good decision. My mother is very settled and seems to enjoy her environment and the staff who care for her. I am so pleased that I can now relax knowing that she is cared for and respected. I am informed when a decision needs to be made regarding her care. I am very pleased to know that my mother is receiving the outstanding care she deserves."
J C carehome.co.uk rating: 4.92 out of 5
"Visited today for a coffee morning. A man addended with birds of prey. It was a very enjoyable activity. Lovely for the resident to have something different to enjoy."
S W carehome.co.uk rating: 5 out of 5
"Lovely care home with a great family spirit. Visited Mum while a 'birds of prey' show was on. really good and everyone enjoyed it."
C W carehome.co.uk rating: 5 out of 5
"Mum went into a respite for one week, The staff were amazing, friendly and professional. Mum had a lovely time. The food was lovely she was helped when needed and joined in with as many activities as she could. I would have no problem leaving her again in their care."
Daphne Pcarehome.co.uk rating: 5 out of 5
"I can't praise Beaumont highly enough. The staff are wonderful and extremely attentive to my parents (who are both residents). The grounds and the building itself make it a pleasure to visit but the main thing is the excellent and professional staff."
Riyad Tcarehome.co.uk rating: 4.92 out of 5
"Chinese boat festival activities I loved. I have never seen such a wonderful display of Chinese activities everywhere. The team were so very giving. I loved every minute of the boat activity."
Annette Hcarehome.co.uk rating: 4.92 out of 5
"I am responsible for a friend who lives at the Oxford Beaumont and I visit almost every day for a few hours. I have found the Oxford Beaumont very welcoming and friendly. My friend receives good care and attention, although nothing can be like at home for her! She has been at times a challenge for the staff but she was always been treated with patience and care. I am very impressed by most of the carers but must admit my mixed feelings about a few agency people whose manners, with the residents, are rather 'off-hand' and lacking in understanding of the needs and state of mind. Is it is due to poor training, personality or simply a cultural difference? I also realise that recruitment can be a problem."
Jeannine Kcarehome.co.uk rating: 4.08 out of 5
"All the staff are very friendly to my father and me. They try to make my father feel worth something and treat him like a friend. They have kindness and a sense of humour. The place is clean and tidy."
Jay Acarehome.co.uk rating: 4.67 out of 5
"Mum has been in the home for 18 months now. There have been issues which when highlighted are resolved but there is never any risk to Mum. The staff are lovely and genuinely care about the residents. Food is amazing and if not to their taste they will try and prepare what they want. The home is clean and the housekeeping staff are always busy and ensuring a consistently high standard. Mum has maintained her strength and ability since being here and I am pleased that we chose this home above others."
Y Mcarehome.co.uk rating: 4.42 out of 5
"My mother is very happy in this home. She is well looked after, good food and lovely staff. I have no concerns."
Christian Hcarehome.co.uk rating: 4.33 out of 5
"My parents are in their late nineties and were living in their home alone. When mother has a stroke and could no longer speak, then father fell on the kerb, they both had to go to a care home. We (the family) was so lucky to find Beaumont Care and two rooms for them."
Selma Hcarehome.co.uk rating: 5 out of 5
"Dad had to be admitted very quickly and the manager could not have been more helpful. At first, dad took a little while to settle in but now he seems far more relaxed and safe knowing there are health professionals on hand 24/7. My mother visited him last week as she suffered a stroke 8 weeks ago and the staff were so helpful with making their reunion a special one. Thank you all."
N Fcarehome.co.uk rating: 4.5 out of 5
"Fantastic entertainment - singer - got audience working. Female staff left their engines running, which helped."
Peter Ccarehome.co.uk rating: 5 out of 5
"I was impressed by the arrangements for 2 wheelchairs (me with my husband) to be loaded on the minibus and taken to the garden centre where the residents were taken around and had coffee. My husband was very happy and stimulated by the visit."
Katharine Scarehome.co.uk rating: 5 out of 5
"I have been living in this home for at least 2 years. I have been very happy with the care and help I have received. The staff never fail to be helpful and kind, whether in the day or if necessary at night. The staff are always helpful and responsive and go out of the way to help when needed. From the time I arrived I have found they are never too busy to be attentive and kind, even if they may be tired after a busy day or night."
Annette Hcarehome.co.uk rating: 4.73 out of 5
"Not happy when Mum wants the loo. She presses the bell and waits for ages. Many a time she has been left upstairs for ages. Residents personal hygiene needs are not addressed in a timely manner. Most of the loyal staff have all left and bank staff do not seem to know what to do - just hanging about doing nothing or on their phones. Laundry keeps going missing, even though they are named. Also, their call bells never seem to be on their neck, usually on the end of their bed headboards."
S Kcarehome.co.uk rating: 3.92 out of 5
"Disappointed the home cannot keep the good key staff they had and are having to bring in agency who do not know the residents well. There is a lack of respect for resident's belongings and often residents are without their call bells on. Residents are encouraged to join in the daily activities which I think is a good thing."
Barbara Lcarehome.co.uk rating: 3.42 out of 5
"My mother has had the best possible care. I am very satisfied with the care she has received. They are very kind to her."
S Mcarehome.co.uk rating: 5 out of 5
"Since the appointment of the new manager in Autumn 2017 and the new events manager, there has been a huge improvement in every aspect of life at The Beaumont. The new manager is visible and approachable and is supported by a hard-working team. The new events manager has transformed what is on offer so now every afternoon there is some activity that residents are encouraged to join in and there are also now regular minibus trips out. The receptionist is always welcoming, helpful, friendly and kind. The staff are kind and considerate. The food is excellent. This all contributes to a strong community feel where residents are encouraged to join in and are respected."
Susan Bcarehome.co.uk rating: 4.5 out of 5
"The centre is set in delightful surroundings with colourful gardens and hanging baskets. Staff and management are very caring and friendly. Recruitment of staff appears difficult particularly as there is no local bus service. More attention could be given to specialist gardening staff to ease the burden on maintenance workers."
Francis Pcarehome.co.uk rating: 3.75 out of 5
"I have lived here for over 3 years and I am very happy."
Doris Hcarehome.co.uk rating: 4.17 out of 5
"I would not recommend this care home for any aspect of rehabilitation even though it offers this on the website-particularly stroke. From the time my mother (recovering from a stroke) arrived until she left, she had minimal support to rehabilitate. She was stopped from any activity unless with her physio, which she paid for extra and went backwards in terms of both health and mobility. Minimal accommodation was made for her eating difficulties with regards to swallowing and food had to be largely brought in by her family. She was moved to a quality facility and then started to make fantastic progress - she is now happily living back at home."
Linda B Rcarehome.co.uk rating: 2.58 out of 5
"I have always found everyone so very helpful in every way. They wave their hand and so hello as they go by, which I find very reassuring."
S Ccarehome.co.uk rating: 5 out of 5
"My mother is receiving very good care. The staff are very friendly and obliging. Mum is always clean and tidy. The meals look very appetising and nourishing. The room is always clean and well aired. If mum had all her faculties, I know she would be happy living here."
Glynis Tcarehome.co.uk rating: 4.42 out of 5
"Very nice place. Found it difficult when I first arrived but the staff have made me feel welcome and I feel more settled now."
Valerie Acarehome.co.uk rating: 4.58 out of 5
"Excellent treatment. Very friendly staff. Very caring to Mum. Couldn't be happier."
S Mcarehome.co.uk rating: 5 out of 5
"My heartfelt thanks to everyone for the outstanding care you have given to my mum during the final weeks of her life. Her time with you was short, but made so special by your warmth, good humour and compassion. The support you have given to me has been exceptional and I am so pleased that we chose Oxford Beaumont for mum's end of life care."
Debbie Bcarehome.co.uk rating: 4.75 out of 5
"A perfect place for a week's convalescence following a TAVI."
P Scarehome.co.uk rating: 4.82 out of 5
"I am very happy here. The staff are friendly and happy to help. There is a very nice atmosphere here. The food is excellent."
M Ccarehome.co.uk rating: 4.92 out of 5
"I just want to say thank you to all the staff for everything they are doing to help my mum settle in. This is a massive move for her as she adjusts to the idea that she needs to be cared for. Everyone is so warm and welcoming and so kind and caring. Thank you. You are wonderful."
D Bcarehome.co.uk rating: 4.67 out of 5
"This is a good nursing home where Mum is well cared for. The staffing levels are adequate and all the staff, whatever their role, are friendly and welcoming. It is not perfect, there are issues with communication, but these are not detrimental to the residents. If I have any issues they have been dealt with promptly by the manager."
S Pcarehome.co.uk rating: 4 out of 5
"My mother was very ill in December to February. The care was excellent and the staff always helpful and friendly. Sometimes very quiet in the lounge but most of the time lovely. Many thanks"
M Hcarehome.co.uk rating: 4.5 out of 5
"I appreciate all that is done for me by the kind and caring staff."
Annette Hcarehome.co.uk rating: 4.83 out of 5
"Been here for three weeks recuperation. I found the management and staff wonderful, nothing is too much trouble. The room is comfortable and the meals are very good."
Pauline Bcarehome.co.uk rating: 4.27 out of 5
"Always very helpful and kind."
Robert Dcarehome.co.uk rating: 5 out of 5
"My husband's care has exceeded our expectations. Everyone has gone out of their way to make the transition from home to care as easy and stress-free as possible. For both of us, without exception, we have been treated in a friendly, respectful and compassionate way. This is a long term situation for my husband, but I truly feel we couldn't have chosen better. Many thanks to all at Beaumont, Oxford. My markings of "excellent" are true and warranted."
Alison Ocarehome.co.uk rating: 5 out of 5
"The care home is cheerful and colourful on entry. Nurses and carers smile at visitors and are friendly and competent with residents who are usually treated with dignity. Cleanliness is usually good, though used pads etc in bathrooms are not always promptly cleaned away and vacuuming under the bed could be more frequent. The rooms are light and well decorated. Food and drink are very good though the early evening meal at 4.30pm would suit some residents if an hour or so later."
K Scarehome.co.uk rating: 4.08 out of 5
"Oxford Beaumont has taken care of my mother for nearly 4 years. Staff are helpful and cheerful and the standard of care is good. My father was here for 2 1/2 years and died here in September 2015. Since then the staff have taken special care of my mother by paying her extra attention, particularly in the months after my father's death. I am well satisfied with their service."
Richard Bcarehome.co.uk rating: 4 out of 5
"A lovely 'family' care home. Wonderful staff, very caring, kind and showed great patience. Supportive to the 'extended' family and always happy to listen. Great range of activities. Excellent meals."
Linda Mcarehome.co.uk rating: 4.92 out of 5
"In the short time (10 days), that my husband was in the Oxford Beaumont Care Home before he died, I was more than happy with the kindness and care he received from all the staff. I would not hesitate to recommend the care home."
E Jcarehome.co.uk rating: 4.09 out of 5
What happens now?
Are you ready to discuss your individual care requirements? Pick up the phone and talk to us, book a visit to our care home or come and take a look around our facilities.
Care enquiries
New care enquiry phone lines are open 8am - 8pm
01865 565 974
All other calls
Our fees and contract
We want to be as transparent as possible about how we charge for the different services we provide as well as what's included in our contract. Please click the links below to find out more about our fees and contract.
View typical fees
View Our Contract
Useful downloads
Here to help you make the right decision about your care requirements.
145