Meet the Oxford Beaumont Care Community team
Our wonderful team comprises nurses, carers, activities coordinators, chefs, housekeepers and more. These people are here to ensure that residents enjoy their time at the home and are supported to live life to the fullest. Meet some of our staff below:
Shaju Paul
General Manager
Hi, my name is Shaju, and I am the General Manager here at Oxford Beaumont. Welcome to our website!
After graduating with a degree in Sociology, Philosophy and History, I qualified as a Registered Nurse in 2006. I was highly privileged to have gained experience in a busy Orthopaedic Ward at OUH NHS Trust and at various nursing homes in and around Banbury including Barchester's Chacombe Park where I held the position of Nursing Unit Manager.
Paulina Pronczyk
I am responsible for the financial aspects of the home and I support the manager in many administrative tasks, including recruitment.
I started at Oxford Beaumont in 2014 as a bank carer and began my current role in 2020. I am working towards an NVQ Level 3 in Health and Social Care and I have a Masters in Administration and Law from the University of Bialystok.
I am happy that I am able to combine my qualifications and passion for helping people, and Oxford Beaumont has given me a great opportunity to do so.
Show More
Beatrice Galang
I started with Barchester as a Care Practitioner in 2019 and registered with the NMC a month later. I have been a nurse at Oxford Beaumont since 2020, and I am grateful that Barchester has given me the opportunity to continue to pursue my passion in helping and providing quality care to residents.
Show More
Mark Ras
Hi, my name is Mark and I'm the Unit Manager for our Dementia community here at Oxford Beaumont. I'm also the homes Dementia Champion. If you have any questions regarding our community, it's residents or your loved one, please feel free to ask, I'm happy to talk at anytime.
Sue Phipps
Sue is our fabulous receptionist. She is one of our longest and most valued members of our team. Sue is always there to support the residents and families and remains calm at all times. Her kindness and passion for her job is most admirable. 
Natalie Bayliss
Hi, my name is Natalie, and I'm proud to a Senior Register Nurse within Oxford Beaumont.
Olivia Navarro
Olivia joined Barchester in 2006 as a Senior Healthcare Assistant. In the Philippines, she was a nurse, and has experience of being a Care Practitioner. As a registered general nurse Olivia supports the whole team here at Oxford Beaumont. 
Our residents' families are always welcome to come and have a chat with Olivia if they have any concerns or suggestions on how to improve life at our homes.
Show More
Kanchan Gurung
Hi, my name is Kanchan and I am a carer here Oxford Beaumont.
Alice Dingwall
Hi, I'm Alice and I've been working in activities since 2019. I absolutely love my role, and I'm passionate about providing meaningful and life enriching activities for all our residents. My aim is to make them smile everyday!  
Making links with local groups and organisations to ensure our residents remain part of the local community is a key part of the activities team role, if you would like to make contact with me or my colleague Sarah, please feel free to call us on 01865 730990 or drop us an email OxfordBeaumont.Activities@barchester.com
Show More
Sarah Sherriff
Hi I'm Sarah, I've been a member if the Oxford Beaumont team since January 2020. Starting as an Activities assistant on a part time basis, I enjoyed the role so much I'm now one the the full time coordinators. 
It's an absolute pleasure working here, being able to provide life enriching activities that make our residents happy and smile. We have so much fun together, and I learn something new everyday for these incredible ladies and gentlemen. 
I love doing art and crafts workshops and cookery. 
Show More
Ian Dumper
Hello my name is Ian and I joined the Oxford Beaumont Care Community team as Head of Maintenance in 2021. I have worked in care home maintenance for over 6 years. My aim is to provide our residents, staff and visitors with a comfortable building, and surroundings they can feel safe and happy in at all times.
Show More
Roger Grimes
Our award-winning Head Chef, Roger, heads up a catering team whose soul ambition is to delight at every meal time with a tempting and delicious menu. Roger has been delivering 5-star dining to our home for over a decade.
Donna Willoughby
Hi, my name is Donna and I am the Maintenance Assistant here at Oxford Beaumont.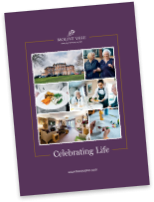 Read our brochure 'Providing great quality care and wellbeing' for more information on how we're here to help you and your loved one.
Read brochure
Food & Nutrition
Activities & Events
Care & Facilities
What happens now?
Are you ready to discuss your individual care requirements? Pick up the phone and talk to us, book a visit to our care home or come and take a look around our facilities.
Care enquiries
New care enquiry phone lines are open 8am - 8pm
01865 565 974
All other calls
Our fees and contract
We want to be as transparent as possible about how we charge for the different services we provide as well as what's included in our contract. Please click the links below to find out more about our fees and contract.
View typical fees
View Our Contract
Useful downloads
Here to help you make the right decision about your care requirements.
145