What our families say: Oulton Park Care Home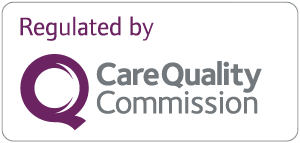 "My dad has been a resident of Oulton Park Care Home since June 2020, when we had to make the difficult decision to place him into their care as we could no longer care for him at home safely. His care has been excellent. His many needs are met with respect and dignity and he has thrived under their care. The staff and management have been so kind and helpful and always acting in a professional manner and evolving us in any decision regarding dads care. As a family, we cannot thank them enough for looking after dad and would not hesitate to recommend them as a care provider."
M S
carehome.co.uk rating: 4.5 out of 5
"My uncle was placed in this care home in July 2020. All the information we were given sounded amazing so we were more than happy for him to reside there. He went downhill a lot in that first year and we never really got an explanation for as to why. He did have some health issues and certainly, lockdown didn't help. However after visiting this home for a long time, I would like to say how different it has become since the new manager has returned. From the moment you enter the home now, it feels different and now when we ask to speak to the staff about anything, they have been more forthcoming. I do feel that my uncle is being looked after better now and cannot praise the staff enough, each one I have spoken to has been pleasant which helps put my mind at ease when I leave so I hope this continues to improve."
Bev B
carehome.co.uk rating: 3.17 out of 5
"Due to Covid it is difficult to give a concise review of Mums care situation. Most of my communication with staff has been over the phone, but this said the staff have been very helpful in providing me with updates of my Mums health and medical issues. My mum is settled and calm and is not anxious with her surroundings which reflects the care she is given. I talk with Mum ofter but best are the visits which we have in the beautiful gardens, she is always pleasantly dressed and looking attractive. We are very happy with the quality of care at Barchester Oulton Park Care Home"
Mike T
carehome.co.uk rating: 5 out of 5
"My wife entered the home in July 2020 and I consider the care and dedication given by staff is first class. Since my wife has been in the home she has gained weight owing to the excellent meals she receives. Her mental state has increased considerably and we are able to converse without any problems. My wife is now able to have designated visits to her room and these visitors can stay as long as they like with no time restrictions. I have no hesitation in recommending Barchester Oulton Park Care Home to anyone who is considering putting any family member into care. I am able to phone my wife every day which she finds very reassuring."
Anthony F
carehome.co.uk rating: 4.92 out of 5
"I have been involved with Oulton Park for approximately 4 years. My father spent his final 2 years there, where he was very happy and well cared for. All staff working together for the good of the residents. I have continued to visit (until Covid) to entertain with local history and cooking demonstrations. Always a pleasure. Special thanks to the activity staff, who do a great job!"
Jacqueline E
carehome.co.uk rating: 4.92 out of 5
"The residents are very well cared for. All the staff are caring and welcoming. The accommodation is clean and comfortable. My husband couldn't be in better hands."
Judith A
carehome.co.uk rating: 4.92 out of 5
"After a year apart, I've finally had a bedroom visit with my mum. Walking through to her room, I could see that yes, there have been changes. You can't go through a year of pandemic and not come out completely unscathed, but I was reassured to see that the same extraordinary level of care is still as apparent as it ever was pre-Covid. The staff are caring and compassionate, considering what they've been through they are truly amazing. Whilst Covid restrictions mean that outside entertainment is sorely missed, the activities team are working tirelessly to fill the void with alternatives, including using technology - although I'm sure there's no substitute for 'Elvis'! I had a lovely, relaxed time with Mum and can see that she is happy and well cared for."
Jacqui H
carehome.co.uk rating: 4.75 out of 5
"It is hard to write a review as I haven't been in the home for over a year due to COVID. I think Oulton Park has handled the visiting appointments well, to the outside visits in the summer and the indoor visits in the winter. I was impressed with the indoor suite, they did a really good job. All the staff made it easy for us the family to communicate with Mum. We could see that she was bright and being well looked after."
C A
carehome.co.uk rating: 3.92 out of 5
"Though it is early days, as Dad has only been at Oulton Park for just over a month, we have found the management and staff very efficient and caring. Dad seems to be happy with the environment he is in. As we all know, placing someone into care is an emotional experience for all involved. However, the way Dad seems to be settling in is giving us confidence for the future, and this can only be due to the care he is receiving at Oulton Park."
J B
carehome.co.uk rating: 4.92 out of 5
"Such a friendly team working to keep residents safe and happy in these difficult times. The food is always appealing even for people with pureed meals, staff are always chatting to patients whilst getting on with their care."
Stephanie
carehome.co.uk rating: 4.67 out of 5
"All the staff showed care, understanding and patience. They arranged safe visits during the virus lockdown and then extra visits due to my friend's dementia. I really cannot thank them enough for all the help they gave to us both."
G W
carehome.co.uk rating: 5 out of 5
"Very caring staff, my mother is very happy. My only grievance is it is rather expensive, and as my sister and I had to sell my mother's property to finance her stay in Oulton Park, money is getting quite low to enable her staying in the care home."
S R
carehome.co.uk rating: 3.83 out of 5
"I am extremely happy with the care given to my husband. He seems happy and contented with his surroundings. I find the staff friendly and very helpful in these difficult times and are doing their best to keep all well and safe. It only remains for me to thank you for looking after my husband."
J A
carehome.co.uk rating: 4.75 out of 5
"The quality of care at Oulton Park Care Centre is extremely high. My mother-in-law has been a resident there for 7-months, requiring complex medical care. Due to covid19, we were not able to visit her for the last 6-months. We are able to speak to her on the phone and were given regular updates on her health and well-being. We can now have weekly distanced visits, and see she is being well cared for. Always tidy and nicely dressed, and sometimes pleased to show off nicely manicured and painted fingernails or wearing a pretty coloured hairband she has made. Carers are cheerful, friendly and sensitive to sometimes difficult situations. Always a welcoming atmosphere. Cannot praise the staff highly enough in these extremely difficult times. Mother is getting the best possible care. Many thanks to all the staff."
Ruth Y
carehome.co.uk rating: 5 out of 5
"I last wrote a review on this site for Oulton Park in 2018, and I knew then that it would be a good home for Mum, I gave it 5*. Despite a difficult period in 2019 with numerous changes in management, I'm pleased to say that the care my mum receives by the staff has never faltered and she is positively thriving here now. With Covid-19 precautions in place, it is difficult being limited in how much time I can spend with Mum, but the time we have together in the garden is relaxed and precious. The garden is resplendent as always, and the activities team work well to keep things running smoothly - we always have a good chinwag and a singalong! A huge thank you to everyone at Oulton Park for everything they do, especially through this extremely difficult period. I know the virus is still very much around us, but I know that Mum is in safe hands."
Jacqui H
carehome.co.uk rating: 4.67 out of 5
"The care home is spotless. Very clean. Carers are lovely, kind, hardworking, and thoughtful. Treat residents with respect. Front of house staff are friendly. The problem here is management. A succession of managers who make false promises. Lack of communication, not good enough. Nursing care is sometimes excellent/sometimes not!"
S G
carehome.co.uk rating: 3.75 out of 5
"As the home has been in lockdown for 11/12 weeks it is difficult to give an up to date review. Life must have been very difficult for the home staff during this period and I presume the staff has looked after the patients to their best of ability. I used to visit most days and occasionally had to ask a carer to position my husband differently and keep his feet away from the end of the bed, but the staff was always willing to help him."
M H
carehome.co.uk rating: 4.25 out of 5
"I have always found the staff very caring towards service users and pleasant, courteous, and friendly towards me. I can only thank you so much for the care that is given to my husband."
Judith A
carehome.co.uk rating: 4.92 out of 5
"My father was in Oulton Park for only a short time, but in that time, he was looked after in a loving, caring way. The manageress and all her staff were second to none. We were always greeted with smiles and friendly faces, and they were totally professional in every respect. We wouldn't hesitate to recommend this care home to anyone."
V B
carehome.co.uk rating: 5 out of 5
"The management has failed in showing any compassion to the families who have lost their loved ones to COVID 19 at this care home. Further training needs to be given so further families do not have to endure such cold-heartedness."
Katherine S
carehome.co.uk rating: 2.67 out of 5
"I was extremely pleased to find space for my mother at Outlton Park. The home is well known to me as my mother-in-law spent the remaining three years of her life there. The staff are friendly and efficient and are willing to go the extra to make life as comfortable as possible. The food is of a very high quality. The garden is beautifully maintained."
W T
carehome.co.uk rating: 5 out of 5
"Mother-in-law had spent a short period in hospital and urgently needed 24-hour care. We visited Oulton Park where we were treated with great kindness and respect. fortunately, a place was available for mother on leaving hospital. She was made welcome and comfortable, and her medical needs addressed immediately. She is settling in well. Carers and nurs always to hand. The atmosphere is very friendly and relaxed and we can visit any time. The food is home-cooked and excellent. Visitors can join her for a meal anytime. Having visited care homes in the area - Oulton Park is the best!"
R Y
carehome.co.uk rating: 5 out of 5
"My father-in-law required urgent respite. We received a quick response to our request which was an easy process. Once he was in Oulton Park, he received brilliant service and the staff responded well to his needs, which made us feel at ease. The home also facilitated urgent respite for my mother-in-law too. Lovely, caring staff and lovely food. We were always kept informed regarding their care."
Sandra M
carehome.co.uk rating: 4.92 out of 5
"My mother-in-law spent the best part of three weeks in respite care at Oulton Park. The general impressions are of a clean and modern environment. This was better than many older homes that we'd visited which were situated in old buildings converted for the purpose and as a result did not seem to work as well. We didn't get to visit the home whilst the mother-in-law was there as we were on holiday, The staff we had dealings with appeared caring and polite and it was clear that they understood the condition of dementia which we felt was critical. Mother-in-law appears to have enjoyed her stay, although she suffers from dementia so memory/recall is a problem. She seemed happy to return for respite in the future which we took as a positive sign. Her room was comfortable and private and she remarked on how much she enjoyed the room. We are in the process of booking more respite here for the coming spring and summer at Oulton, that must be a recommendation."
Peter H
carehome.co.uk rating: 4.5 out of 5
"The care at Oulton Park is exceptional, every one of the carers really go out of their way for my wife and I, they are the nicest group of people I have ever met, and so very efficient and hardworking. I cannot praise them enough for what they do for us both, and I thank them from the bottom of my heart. The management team are lovely too and very kind. With all my love."
C H
carehome.co.uk rating: 5 out of 5
"My daughter has been at Barchester Oulton Park for a number of years and I cannot thank the staff enough for their dedicated care and thoughtfulness in looking after her. She has very specific needs and all the staff I highly rate. Management are excellent also, nothing is too much trouble for them, they too are very dedicated. My heartfelt thanks to all of them."
B M
carehome.co.uk rating: 5 out of 5
"I have been visiting Oulton Park for the last few months and am very impressed with the staff and care provided. Nothing seems too much trouble and they are watching and listening to the residents all the time. The staff dress up in costume to entertain and have a constant flow of things to do. It is clean and tidy with refreshments available at all times in the atrium for visitors and residents, making it feel nice and homely."
Debbie B
carehome.co.uk rating: 4.58 out of 5
"At last! New management understanding the relevance of residents feelings and needs for their belongings (lost for a long time), and finally found and returned to them. Especially the resident concerned being in a dementia state. Management very understanding to the resident's needs. Straight away, with no hesitation, help to find Mum's belongings after my wife spoke to her about them in general, friendly conversation of introduction."
R H
carehome.co.uk rating: 4.55 out of 5
"I was extremely impressed with the professionalism of the staff and management of this care home. I visited a number of care homes to find a suitable placement for my 88-year-old mother, and this home was by far the best in our area. The manageress showed me around, a lovely lady who seemed both proud and passionate about the standard of care. All in all a beautiful place with kind, caring people."
Iris B
carehome.co.uk rating: 5 out of 5
"Excellent care home, my father spent his last 3 months at Oulton Park and he had everything he wanted. The care was second to none, from the outside it was like a big family. The last few weeks of his life the staff cared for him like he was family until he passed. I hope that if I need a care home in the future I get one just as good."
Richard P
carehome.co.uk rating: 4.58 out of 5
"Dad passed away at Oulton Park on May 29th and had been a resident for over two years. He was happy at Oulton Park and we felt happy and at ease with him being there. The care was excellent and any problems that arose were dealt with straight away. Lovely staff and they became my dad's friends as well as ours. He was treated with dignity right up until the end of his life. I thank Oulton Park for this."
Lorraine C
carehome.co.uk rating: 5 out of 5
"I cannot praise the staff enough at Oulton Park and the care they provide. I know how difficult my Uncle can be due to his vascular dementia but the staff are so patient, very kind and nothing is too much trouble. The gardens are beautiful and there is always lots of activities going on too. Oulton Park really is home from home and I would not hesitate in recommending it to anyone. A big thank you to all the staff for your continued support and kindness to my Uncle and our family."
R A
carehome.co.uk rating: 4.92 out of 5
"My relative has recently moved to the home. His needs are sometimes complex and demanding but the team have worked hard to support him to become settled and happy in his new home. In particular, two members of staff, a head of unit and a carer have gone 'above and beyond' to meet his needs and to treat him with dignity, care and respect. The team is also welcoming to relatives and are always happy to listen to and address any concerns."
A E
carehome.co.uk rating: 4.42 out of 5
"My husband is bedbound and unable to do anything for himself. He needs lots of care and help and this is always available and given in a friendly and caring way. Food and drink is very carefully recorded and extra supplements added. Nursing staff and care staff are very friendly and work hard for the benefit of the residents. The home appears to be well run and always very clean."
Margaret H
carehome.co.uk rating: 4.92 out of 5
"Always made very welcome by all the staff. Kitchen always spoil me as I am gluten and dairy free. Garden a joy to sit in and look at."
Vivienne S
carehome.co.uk rating: 4.42 out of 5
"My uncle has been a resident of the Memory Lane Community at Oulton Park for 18 months now. He has settled so well and considering that he can be challenging, the staff are absolutely fantastic! The home always contacts me should they need to, the meals are outstanding and the gardens are beautiful too! As I live a distance away, it is reassuring to know that he is in safe hands. My uncle is exceptionally well cared for and I would not hesitate in recommending Oulton Park to anyone."
Christine A
carehome.co.uk rating: 5 out of 5
"Our family moved our 92-year-old Mum into Oulton Park last October. She has been in care since late 2017. Her previous care home did not have the skills to provide for her needs so Oulton Park was recommended by the local mental health team. She has dementia. Mum settled in quite quickly. She is in the dementia specialist unit called Memory Lane so all the residents have some degree of dementia from each end of the spectrum. The regular staff are totally skilled in caring for adults with dementia and work hard to ensure all the residents' needs are catered for. She is well fed and has an attractive bedroom that is kept clean and well maintained. The health needs of the residents are monitored by the nurses who administer all the medication too. We are impressed by the level of skills that the staff show and they never seem phased by their residents, no matter what happens. They can clearly manage and care for those with dementia. I would recommend this dementia unit."
Paul A
carehome.co.uk rating: 4.42 out of 5
"This place is your worst nightmare for a dementia family member. You go into the unit and the smell of urine is so overwhelming it makes you gag. It's dirty and tired the whole place needs a total refurb. There seem to be no activities going on for the dementia patients nearly everyone has been put into a large wheelchair (your expense) which is bizarre one week someone is walking around normally the next week they are in a chair never to move again - and with this amount of residents in chairs and the small amount of staff there is no way they can be moved on a regular basis. Recently we went to visit my dad he was lying in bed in a duvet and pillow with no cover, both were dirty and worn, he lay in an old t-shirt and nappy not even trousers for his self-respect. We finally moved him after the final straw he was put on a liquid diet - only this decision was made by a carer not a professional and no one could even say why he was put on this diet and no investigation by the home."
M H
carehome.co.uk rating: 1.08 out of 5
"On arrival, my gran was well looked after and made to feel welcome. She is kept clean and tidy and nothing is too much for the carers. They have a laugh and a joke with her as well as us when we visit. The food is lovely by what my gran tells me. The activities are good and she can mix with the other residents as and when she wants. It does seem a bit short staffed at weekends when we visit but she is still well looked after."
Lisa H
carehome.co.uk rating: 4.5 out of 5
"Oulton Park has been able to provide the full-time care that is needed for my mother. All staff are happy to talk about any concerns I may have and make me feel very welcome when visiting my mother."
Katherine S
carehome.co.uk rating: 4.58 out of 5
"I am delighted with the excellent care and support given to my mother. Since she arrived, the staff at the home have done everything they can to make her stay as comfortable as possible, nothing appears to be much trouble. They are extremely professional, polite and approachable and always make you feel welcome. My mum is also very grateful and appreciative of their help which is exactly what you want to hear and so reassuring to us as a family. Thank you."
Tracy
carehome.co.uk rating: 5 out of 5
"All the staff are extremely professional, friendly and helpful and the home is lovely and clean and the menus look mouthwatering. Also, the manager dealt with our concerns about medication side effects in a prompt efficient and a very supportive way."
M P
carehome.co.uk rating: 4.92 out of 5
"It is a very traumatic time to find a home for a parent who can no longer look after themselves but the staff at Oulton Park stood out from the rest and were so kind and considerate from the minute we arrived at the home to view it, to now, when mum is coping with her new surroundings. The views from the rooms into gardens and the rooms where they can sit with family and friends or other residents give a lovely feel to the place. The staff are attentive and caring and will always find time to talk to mum. We know she is being cared for in the best place."
Shirley H
carehome.co.uk rating: 4.5 out of 5
"We were reluctant to place Mum in a home but in August, due to a deterioration in her health, we knew that we had no choice. We were so pleased to find Oulton Park, it is bright and airy, and all on one level with fantastic gardens. We visited several care homes, but Oulton Park was the only one that ticked all the boxes. The home is laid out in such a way that Mum could move around freely and safely. We found the manager and staff were all very friendly. Over the last month, I have visited regularly and found the staff to be extremely caring and compassionate on every occasion. Mum is thriving and that is the most important factor. I would not hesitate to recommend Oulton Park and indeed have already done so."
Jacqui H
carehome.co.uk rating: 5 out of 5
"My husband spent two weeks in June in the care centre whilst I was on holiday. From my visit to the care home to see if it would be suitable for my husband to the day we left, everyone made us very welcome and were extremely helpful. Food, care from staff and facilities were great. Will not hesitate to go back in the future."
S M
carehome.co.uk rating: 4.67 out of 5
"The facilities at Oulton Park are neither better nor worse than at other facilities my father has stayed in. What separates Oulton Park is the staff, who are passionate, caring, friendly, interested and full of joy and laughter! Amazing people."
R K
carehome.co.uk rating: 4 out of 5
"The great things about Oulton Park Care Centre are the staff who are very friendly and helpful to all the residents and visitors (with the exception of one staff member) The facilities, food and level of care are great too!"
Martin K
carehome.co.uk rating: 4.67 out of 5
"Very welcoming, very cheerful and relaxed atmosphere. Residents appear to be happy and contented and well cared and catered for. Resident's relatives seem happy with the atmosphere and care that their (mostly elderly) relatives receive."
Colin S
carehome.co.uk rating: 4.89 out of 5
"My uncle has been a resident for two years. He was admitted after he and his partner were found on the floor of their bungalow. They had been there for 30 hrs. My uncle tried to help his 92-year-old partner off the floor and fell himself. They spent several weeks in hospital. My dad's partner died. My uncle was a broken man when he was admitted to Oulton Park. His dementia appeared to intensify with his grief of the loss of his beloved partner, his home and his independence. The team at Oulton Park were with my uncle supporting, understanding and caring for him through his journey of grief and dementia. He is now thriving. He laughs, teases the staff and has put on weight. The Oulton Park has given meaning and purpose of life back to my uncle. He is living well with his dementia. His care is planned around his individual needs. My uncle has been given his life back by the team and Oulton Park Care Centre."
Ann-Marie H
carehome.co.uk rating: 5 out of 5
"The staff could not be more caring and kind to our Mother who is suffering from severe Alzheimer's. They treat her with love and respect and always protect her dignity. The facilities Oulton Park Care Home are exceptiona., cleanliness and wonderful meals are maintained always."
Angela W
carehome.co.uk rating: 5 out of 5
"We visit as often as is possible and do not need to notify Oulton Park Care Centre when we are coming. To their credit, we are always welcomed and my sister is obviously well cared for and known by all the staff. She has many needs and they are generally well seen to. She is calmer and safer at Oulton Park Care Centre than she has ever been. Thanks to the quality and thoroughness of her care."
P C
carehome.co.uk rating: 4.25 out of 5
"From the time of our original enquiry, we found the staff to be considerate and approachable. A complex medical regime was quickly accommodated with attentive care throughout her short stay. Equal consideration was shown to the family who appreciated updates on her condition. We found the building and grounds to be maintained to a high standard, which, together with the facilities and potential activities on offer made for a homely feel."
J E
carehome.co.uk rating: 4.9 out of 5
"My sister needs constant help in all areas of her life - more as her dementia increases. This is being given to her 24/7 at Oulton Park. We are kept informed of any problems/mishaps/or needs. We can visit unannounced and telephone calls from us to check on our sister always give information - all the staff seem to know each resident and the atmosphere is friendly, caring and respectful."
P C
carehome.co.uk rating: 4.58 out of 5
"Mum was only at Oulton Park for a short time (to receive palliative care) but during this time we witnessed excellent, respectful care for all. Staff quickly got to grips with a complex medical regime and ensured that family were informed of changes at all times. Mum was kept well presented and it was lovely to be able to make use of the piano rooms and family room. Lots of little personal touches and beautiful grounds made it as close to 'home' as it could be for her. Staff were friendly and efficient. I do not hesitate to recommend here."
R M
carehome.co.uk rating: 4.92 out of 5
"The staff at the care home have always acted in a professional manner. The care home has always been clean and tidy. The atmosphere is friendly and inviting. dad was on the nursing side of the home and the nursing staff were very good in their actions and awareness of each resident."
T P
carehome.co.uk rating: 4.17 out of 5
"The staff are warm, caring and friendly. Good facilities and activities available. Mum has been in good spirits while she has been here."
Denise R
carehome.co.uk rating: 4 out of 5
"Very caring staff. I feel well looked after. Nothing is too much trouble."
E B
carehome.co.uk rating: 4.75 out of 5
"My father has been in Oulton Park for a year now. During that time he has had excellent care, always delivered with a smile. Everywhere is lovely and clean, good food and a nice friendly atmosphere. The staff work very hard to maintain all of these things."
Jackie E
carehome.co.uk rating: 4.58 out of 5
"I attend the care home at most lunchtimes. Today when I arrived my mum's room was clean and tidy, she had been washed and changed. A carer asked what I thought that she would like for lunch. It arrived and I said that I would feed her, which I did. As we were trying to encourage her to eat the carer suggested trying custard as well. Mum's food is always presented nicely and is very tasty. All in all I am happy with Oulton Park."
Patricia E
carehome.co.uk rating: 4.5 out of 5
"My mother has been resident in Oulton Park dementia unit for nearly three years. The staff and carers are exceptional in their care for looking after her. they are prompt to deal with any health or comfort issues and keep me informed of any incidents or problems with her behaviour. She is very comfortable there, her own private room looking out onto the garden and en-suite facilities. The meals are cooked on site, locally sourced ingredients. We can all eat together with family in the restaurant. Lovely gardens, great care, a pleasure to visit."
R Y
carehome.co.uk rating: 5 out of 5
"My mother was cared for in the nursing wing for a short period for end of life care. The care she received was excellent, everyone treated her with great tenderness and dignity. As a family we appreciated the opportunity to relax with a cup of tea or coffee in lovely surroundings during visiting times. It has been a very sad time for us but was made bearable knowing Mum was so well looked after."
Sally C
carehome.co.uk rating: 5 out of 5
"Very good day visiting with our family."
Richard B
carehome.co.uk rating: 3.92 out of 5
"My mum has been at Oulton Park for 3 months now and she has settled in so well thanks to the love and care shown to her by all the staff. We always receive a very warm welcome when we visit and I go home knowing that my mum is safe and very well looked after. Our family have been so impressed, we could not have chosen a better home for mum. All the staff are kind, caring and helpful and nothing is too much trouble. The food is excellent and we have been able to eat Sunday lunch with mum on several occasions which allows us to recreate family times as we did with her at home before she suffered her stroke. Mum is encouraged to join in activities with other residents and we feel she has become part of a big caring family. A big thank you to everyone at Oulton Park, you go above and beyond and we appreciate everything you do, you have been a great support to us as a family."
Clare W
carehome.co.uk rating: 5 out of 5
"My wife has been in Oulton Park Care Centre for 4 weeks now. From day 1 she has received great care and attention from all staff. One could not wish for a better and safe place for one's loved one. The place is clean and well maintained, a credit to all the staff (a five-star hotel). One big thank you from me and my wife."
Raymond T
carehome.co.uk rating: 5 out of 5
"Always made welcome by staff - can visit anytime. No need to make an appointment. Fresh flowers and plants around the care home. Plenty of pictures etc to interest residents. Music, loving care to the (mainly) elderly folk there. Activities and special days (e.g. Easter/Halloween). Attractive rooms and furnishings all round. My sister seems more calm and content since she has been living here."
P C
carehome.co.uk rating: 4.64 out of 5
"I can only say how impressed I am with the staff and domestics. The rooms are beautiful. It has made us feel less stressed. The care dad has been given is beyond words, making him pain-free, comfortable and have gone over and above expectations. Thank you all."
Glenis S
carehome.co.uk rating: 5 out of 5
"Barchester Care Home is amazing. The staff are fantastic always helping and offering support for the resident but family too. The staff are all friendly and polite. The care home is clean, tidy and hygienic at all times. I would recommend here to everyone. The staff are always near and help whenever needed. I am so impressed with it here that I have started volunteering a few hours a week with the activities team who are also great. I cannot fault this care home."
Nicola R
carehome.co.uk rating: 5 out of 5
"The love and care shown to our mum in Beech Wing is truly outstanding. She celebrated her her 90th birthday today and her carers decorated her room so beautifully! She always looks clean and well-dressed but above all, it is the love everyone, without exception, that makes this home so unique! We live abroad but every time we turn up unannounced she is cherished here. The centre is welcoming and spotless and all the staff are truly dedicated to their care of patients. Faultless. X"
Angela W
carehome.co.uk rating: 5 out of 5
"I visit my friend every week. I'm not related to him but he has been like a father to me and a grandad to my children. He looked after my mother and now it's his turn to be looked after. He is in a wonderful care home and I could not wish for a better place for him to be. All the staff are all very loyal and helpful and take their time to talk to you. Thank you all for everything you do and for looking after everyone."
S W
carehome.co.uk rating: 5 out of 5
"The nursing and care my husband has received in the past 6 months has been excellent. The staff are very friendly and obliging and there is a very happy atmosphere. The building and grounds are lovely and there are plenty of activities to keep the residents amused."
L H
carehome.co.uk rating: 4.17 out of 5
"My mother in law came to stay for palliative care. The family could not have wished for a better place for her. Oulton Park staff are a credit to your company, they have the highest care and empathy for residents and their families I have ever known. A thank you is not enough."
Ruth O
carehome.co.uk rating: 4.92 out of 5
"We as a family (my mother, sister and I) are very happy with the care and support shown to my dear dad. He has dementia and we know he can be a challenge, but we know he is treated with dignity, care and kindness. The nursery staff are wonderful and nothing seems to be much trouble. There is always a warm welcome when we visit him. The activity staff are so friendly and we are able to join in with dad and everyone else."
A H
carehome.co.uk rating: 5 out of 5
"A fantastic care home. Staff all one hundred percent. Always clean and helpful."
Gina C
carehome.co.uk rating: 4.92 out of 5
"My wife has only been in this care home for four weeks, she has settled in very well due to the good care she is getting from all the carers and staff. She has started to eat a lot better as the food is excellent and presented well on the plate. I'd like to thank all the people at the care home for all they have done through this difficult time."
John S
carehome.co.uk rating: 5 out of 5
"I am speaking on behalf of my brother, myself and our family. My mum has a severe stroke in November 2016 and after being in the hospital for 6 weeks was transferred to Oulton Park. She required nursing care and she is now bedridden. We found this care home extremely good from day one, the care and nursing staff are helpful, kind and looking after mum very well. Her room is cosy and she has a lot of her own belongings here. The food is good and we like the fact you can take meals with your loved one. The communal areas are very pleasant and we try to join in activities when possible. All in all, it is a great comfort to us that our beloved mum is so well cared for."
Margaret C
carehome.co.uk rating: 4.67 out of 5
"The care my sister has received in the month that she has been here has been excellent. She has been treated wth the utmost care and kindness with great compassion. The atmosphere in the home is always welcoming and calm. Congratulations to all concerned."
Anne S
carehome.co.uk rating: 4.58 out of 5
"I would like to say how lovely the head of memory lane is, always happy to help. Always phones if she feels we had to know anything about our loved one and always gives you time if on duty to go over the care plan paperwork. I can't thank her for the care she gives my grandmother."
Joanne P
carehome.co.uk rating: 3.73 out of 5
"I was immediately impressed with the home itself, light, airy, beautifully furnished, clean, carpeted and very professional in a way that didn't compromise home comfort. We knew mummy would like it, despite her situation. I was similarly impressed with all the staff and carers. Mummy was only with them a short time but they all wanted to understand her likes and dislikes to make her comfortable and were genuinely loving and caring towards her. The food is great. The gardens are beautiful. The standard of medical care and emotional care are very good. I am desperately sad to have lost my mummy but am happy that she spent her last days at Oulton Park."
Kole F
carehome.co.uk rating: 5 out of 5
"Very satisfied treated very well. June admission not well grateful thanks to the manager and another member of staff both very helpful in taking dad in all staff brilliant. August admission respite while I was on holiday looked after very well."
Alfred R
carehome.co.uk rating: 5 out of 5
"I would like to praise the outstanding and excellent care that my nan receives from this care home. It is run supremely well and the staff are very welcoming, they work extremely hard and should be praised for the job they do. Furthermore the home is very clean and the hygiene is to an exemplary standard. In addition to this, I have been very impressed with the food and facilities. The choice and selection is that of a 5 star hotel. I would strongly recommend the home to anyone."
Lee T
carehome.co.uk rating: 5 out of 5
"It is a privilege to express our admiration for all the team who make Barchester Oulton Park Care Centre a very special and unique home. The standard of care, love and patience given to everyone staying there is amazing. Our mother suffers with Alzheimer's and over the last year they have never failed her, patiently caring for her every need in a cheerful, professional manner. Her room and all the facilities are clean, immaculate, designed to feel homely and inspiring! The dining rooms, conservatory and gardens are truly beautiful and the choice of food served is of top restaurant standard, excellent."
Angela W
carehome.co.uk rating: 5 out of 5
"Because of the neglect to my wife in another care home she returned home unable to ever walk again. I cared for her for fourteen months. Her condition gradually became worse and I had to consider a nursing home. On the advice of several people and Oulton Park was recommended. This was the best advice ever given to me as we found it an absolutely wonderful home. The staff are the most caring, friendly and experienced we have ever known. They do their utmost to treat each individual so all receive personal care."
Joseph B
carehome.co.uk rating: 5 out of 5
"The home looked after my husband really well and when I picked him up after the 2 days and 2 nights, he looked well and cared for. No distress at all."
Dorothy S
carehome.co.uk rating: 5 out of 5
"The home itself is clean and has a pleasant feel about it. The staff are extremely friendly and interact well with the family member who is living at the home. The food is excellent, both in terms of preparation and variety."
Mr F
carehome.co.uk rating: 4.75 out of 5
"I am very pleased with my dad's care at this home. It is very welcoming and lots of activities. In my experience (of other homes) this is the best. We attended the mock Christmas meal. Which is a great idea. It was very professional and made to feel like a special occasion. The staff were superb!"
W R
carehome.co.uk rating: 4.67 out of 5
"In patient following major operation. The accommodation, both bedroom and general rooms, are clean, comfortable and very well appointed and visitors are made very welcome. Menus are varied with many alternatives available. The staff are efficient, friendly and caring."
Sheila
carehome.co.uk rating: 4.42 out of 5
"As soon as I arrived, I was greeted in a friendly manner as well as professionally I was shown a very nice room. I felt very comfortable and at home straight away. The attitude of the staff made me feel at home and like friends, as being here cared for me. I didn't want to come here in the first place but now I am a bit sorry to leave after one week and wish I had been booked in for two weeks instead, notwithstanding I will still be pleased to go home to my wife. I have enjoyed the food but would have liked a few lamb steaks. (my favourite meat) I hope to be able to return for further respite."
Alexander R
carehome.co.uk rating: 4.92 out of 5
"Oulton Park, in my opinion, is way on top of my list. Over the last 12 months, I've visited about six care homes and the staff, quality of care, attitudes of the staff, accommodation and food are to me, top quality. I have quoted this before but I see everyone (including management) as my friends and my family and I will remember them forever."
Charles H
carehome.co.uk rating: 5 out of 5
"My mum had a stroke in late December 2015. After two months in hospital she moved to Oulton Park. We were initially worried about the move and the change in surroundings. However my mum was quickly made welcome and was very happy at the home. The staff were very caring and attentive. I was impressed with the activities arranged for the residents. Mums room was pleasant with a view of the garden area. Sadly my mum had a second stroke in early April and passed away after two weeks. This was a very stressful time and the home's care team were very helpful, caring and attentive during this time. They also worked very well with the hospital and GP practice to make sure mum was as comfortable as possible. When my mum passed away the care team were also on hand to support the family at the home. Overall my mum spent two months at Oulton Park and her stay was a happy one. I cant fault the staff and strongly recommend this home."
Colin B
carehome.co.uk rating: 4.25 out of 5

Read our brochure 'Life in our home. Providing care through coronavirus' for more information on how we're here to help you and your loved one.

Read brochure
Food & Nutrition
Activities & Events
Care & Facilities
What happens now?
Are you ready to discuss your individual care requirements? Pick up the phone and talk to us, book a visit to our care home or come and take a look around our facilities.
Care enquiries
New care enquiry phone lines are open 8am - 8pm
01502 322 407
All other calls
Our fees and contract
We want to be as transparent as possible about how we charge for the different services we provide as well as what's included in our contract. Please click the links below to find out more about our fees and contract.
View typical fees
View Our Contract
Useful downloads
Here to help you make the right decision about your care requirements.
143