What our families say: Oakfield Care Home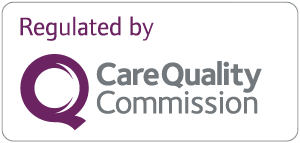 "The staff at Oakfield are wonderful. My bed-bound 98-year-old father tells me regularly how kind and caring everyone is. It is a great testament to the Manage rand the team that so many staff are still working at the home, who was there when my mother was a resident from 2012 to 2016. I worry less knowing my father is so well cared for."
Angela B
carehome.co.uk rating: 4.18 out of 5
"The staff at Oakfield are very caring and supportive. The accommodation is good and was refurbished before my mother became a resident. The building has character, good facilities and a lovely garden, visited by wildlife and residents with mobility. There are planned activities and residents and families are encouraged to attend meetings. The nursing staff are kind and considerate. Legible, consistent record keeping in rooms could be improved."
S C
carehome.co.uk rating: 3.92 out of 5
"My sister was resident at Oakfield for 19 months during which time she was well cared for and very happy. She had a pleasant room overlooking the garden. She was treated kindly and her wishes were respected. We were always welcomed when we visited and were involved in her Care Plan."
Jean S
carehome.co.uk rating: 3.67 out of 5
"We visited Oakfield on five occasions, we were able to ask questions of the staff who were responsible for our relatives care and they could always give us the information we needed without having to refer to notes and their priority always seemed to be to follow their patients wishes wherever possible. We found that any concerns that we had, when discussed with management, had already been highlighted by Oakfields own staff and were being addressed. When our relative first went to Oakfield they told us how happy they were to be there and each time we spoke, either on the phone or in person, always said the people were lovely and that they were enjoying the food. Oakfield contacted outside agencies who were there to ensure that our relatives own wishes with regard to care were being met, which was an added comfort."
Rebecca
carehome.co.uk rating: 3.42 out of 5
"My mother has received excellent care and her health and vitality has increased amazingly. This is due to her quality of care which has made her feel safe and valued and stimulated. They encourage her gently and spend time with her to evaluate her needs. She feels listened to because the staff respond so promptly. The food is high quality and nutritious which has helped her physical health. She enjoys life at Oakfield Care Home."
Rosalind G
carehome.co.uk rating: 4.75 out of 5
"Mum seems happy here. She does not like the food, she said it is not cooked. She gets on with the staff and other people who live here. She likes to have days out and the cats."
John R
carehome.co.uk rating: 4.25 out of 5
"I have the view that my 92 year old mother is in a safe home, well cared for. Care staff are excellent. Nursing staff are excellent. Support staff are excellent - she enjoys the social activities. We are greeted with smiles. The place is well looked after."
M A
carehome.co.uk rating: 4.17 out of 5
"Staff were all approachable at any given time. I was always made to feel at home. My mother always appeared very well cared for."
R S
carehome.co.uk rating: 4.08 out of 5
"The staff at Oakfield care about their work and have genuine concern and regard for the residents. They act professionally and with kindness. Questions are quickly addressed and they adapt well to changing circumstances."
John B
carehome.co.uk rating: 3.67 out of 5
"Mum is very frail and bedridden. Both my brother and I live several hours away from Bath, in opposite directions. Hence it is imperative that we have complete confidence in all aspects of Mum's care. We have no concerns about Oakfield. She is treated at all times with both the care and love required. I am often told by staff how much they love mum. Some remarking that she is cute! The nursing care is exemplary and I am informed immediately about any concerns and the appropriate actions taken."
Trevor M
carehome.co.uk rating: 4.91 out of 5
"Everybody takes care of my mum very well and the staff are really kind, friendly and helpful. Some of the staff go above and beyond, the nursing care is fantastic. Without the care, my mum has received she wouldn't be here today."
Sandra P
carehome.co.uk rating: 4.5 out of 5
"My father was in Oakfield for approximately 6 months having been in hospital previously. All the staff at the home were very caring and at all times put my father's interests and needs first. He was treated with dignity and respect right up until the end of his life. The facilities and friendly environment were great for my father and he was very well cared for. It was such a relief to know he was being cared for when I was not with him and I can't thank the staff enough for what they did for him."
Lynda G
carehome.co.uk rating: 4.83 out of 5
"All the staff were pleasant but were nearly always too busy to stop to answer any queries or deal with requests."
Doreen H
carehome.co.uk rating: 3.58 out of 5
"During respite stay at Oakfield, I found all the facilities and all my needs were met. It was a very happy time."
M R
carehome.co.uk rating: 4.67 out of 5
"My father spent the last four weeks of his life at Oakfield where he was looked extremely well. He was treated with compassion and dignity throughout. All the staff made us feel welcome whenever we visited and constantly popped in to see him when we weren't there to check he was all right and have a chat."
Glyn W
carehome.co.uk rating: 4.42 out of 5
"My relative has been at Oakfield for a couple of years - and is well settled, appreciating all aspects of provision offered, remaining as independent as possible - which staff have encouraged. She enjoys an independent daily walk, together with a range of interesting activities/events organised to suit a variety of tastes. With a few other residents, she enjoys a daily board game - which they initiate themselves, after enjoying lunch together - social and mental stimulation combined. Further medical/nursing support provided as needed from time to time. Staff are always helpful and available to discuss matters informally, while regular meetings take place engaging interaction between residents/relatives and staff re. policy/general concerns. A recent summer party was a good example of engaging many people connected with Oakfield. All were encouraged to 'dress up' for the 'festival event', and together with a band and great barbecue - a good time was had by all!"
Mary
carehome.co.uk rating: 3.92 out of 5
"The family really were impressed with the care staff team, they did a wonderful job in caring for our Mum despite the long hours they work and the obvious pressure they are under from the low staff/patient ratio that is sadly now prevalent in care homes. My mother was an excellent cook in her day and even the food was too her liking; the menu choice was very good and the food was nicely cooked and presented too – I know as I fed her a few times towards the end. The way the staff looked after myself and other family members when we visited Mum was very welcoming; it was always a pleasure to be greeted by any of the staff on arrival. We received very good service when it mattered most to my Mum and her family."
Phil H
carehome.co.uk rating: 4 out of 5
"Kindness and caring and willingness to help at all times even when staff are busy they do not make one feel to be a nuisance."
J M
carehome.co.uk rating: 4.9 out of 5
"Length of time to answer bell is sometimes more than ten minutes. Often not enough Carers on shift, recently three Carers on duty afternoon and evening instead of five. Food is tasty and a good variety but meat and puddings often hard to cut up so assistance required from Carers. No deep cleaning of my room has taken place since I arrived in May 2017."
Jane W
carehome.co.uk rating: 3.67 out of 5
"My mother has been resident at Oakfield since August following a fall. The staff are caring and helpful and she has been well looked after. She has been taken to hospital appointments as needed, and it is hard to see what more they could do for her."
Tim M
carehome.co.uk rating: 4.08 out of 5
"We were incredibly fortunate to get a respite room at Oakfield for my father (aged 97) on his discharge from hospital with a moderately severe back injury following a fall at home. I had had very good experiences of Oakfield in the past when I was a solicitor in a practice with a large elderly clientele, which is why I approached them for my father. The staff were unfailingly polite, kind and helpful, and their care of my father was exemplary. They got him well again and he is now back at home, having thoroughly enjoyed his stay at Oakfield."
Anthony A
carehome.co.uk rating: 4.75 out of 5

Read our brochure 'Life in our home. Providing care through coronavirus' for more information on how we're here to help you and your loved one.

Read brochure
Food & Nutrition
Activities & Events
Care & Facilities
What happens now?
Are you ready to discuss your individual care requirements? Pick up the phone and talk to us, book a visit to our care home or come and take a look around our facilities.
Useful downloads
Here to help you make the right decision about your care requirements.