What our families say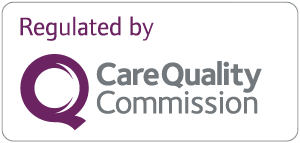 <p>"I have designed extensions to exiting nursing and care homes and parents have used these homes. My visit to my see my auntie who has recently transferred to Middletown Grange was a pure delight. From the welcoming entrance staff and refreshment station for guests, (we had travelled 3.5 hours) through to my Aunt's room it was so bright and clean. I was subsequently given a tour of the facilities and it rates very highly in my book.
During my visit, several staff members popped into my aunt's room and were all so friendly.
My cousin and her husband spend much time visiting and it is clear to see how the staff integrate them in the care of my Auntie.
Such a good visit leaving my wife and myself happy to have visited."</p><p><strong>Keith D</strong><br />carehome.co.uk rating: 4.58 out of 5</p>
"The Manager and staff at Middletown Grange work tirelessly to ensure all the residents receive the highest standard of care possible. Family members are encouraged to become part of the Middleton Grange family, taking part and supporting activities with our family member. The surroundings and experience are truly exceptional and we appreciate all the support and care given to us too! Thank you."
A H carehome.co.uk rating: 4.58 out of 5
"Very relaxing. Cheerful staff who are very helpful at all times - day or night. I am encouraged to join in any activities that are on and any bus trips out etc. I am very happy here."
J J carehome.co.uk rating: 5 out of 5
"All the staff are very friendly and caring. There is a good variety of activities each week catering for a range of needs. Overall, mum is quite settled and content."
J Hcarehome.co.uk rating: 4.33 out of 5
"Dad has settled in very well since coming to Middletown in November. There is plenty of activities for Dad to do. The home's menus are varied and plenty. He enjoys going out for the day trips."
Corrina Tcarehome.co.uk rating: 4.67 out of 5
"Very pleasant surroundings and very clean throughout - staff are very welcoming and show a personal and considerate approach to the residents. Family and friends are made to feel very relaxed at 'the home'."
Steve Ccarehome.co.uk rating: 4.5 out of 5
"My mum has been here since June 2015, she came here as the home she was in closed down. Mum is very well looked after and I am happy with her care."
Linda Hcarehome.co.uk rating: 4.08 out of 5
"A good experience. Lovely environment to visit. Staff are very friendly and helpful. Dad always looks clean and well cared for. So different from the previous care home he was in."
T Scarehome.co.uk rating: 4.75 out of 5
"There is a caring and supportive staff who do their best to make residents feel at home. The level of activities is good."
A Bcarehome.co.uk rating: 3.75 out of 5
"Mother had increased need for support following a number of falls in April. This resulted in a broken finger and a bruised ribcage. The staff were very attentive to the resulting care needs and mother says "the staff are lovely". She enjoys some of the weekly activities and she very much enjoys animal visits."
R Dcarehome.co.uk rating: 4.92 out of 5
"As a family, we have been very welcomed by all the staff on all our visits. Always a welcomed cup of tea and cake. Always available if we need to talk to them. My husband is very happy with the choice of food and arrangements."
L Tcarehome.co.uk rating: 4.92 out of 5
"I have found all staff very friendly and helpful. Always a smile for everyone. The home is clean and tidy, the food is very good and amazing variety. Activities are excellent. Very good value for money."
Carole Kcarehome.co.uk rating: 5 out of 5
"My father has been at Middletown Grange for 8 months his first care home. We have been supported by staff during this difficult time and found the home to be perfect for caring for my father. As a family, we highly recommend Middletown Grange."
P Tcarehome.co.uk rating: 5 out of 5
"My wife has been in Barchester Middletown Grange Care Home for about 8/9 months and is very happy in almost all respects. Was initially on the top floor (where she had a midnight visitor) now on the ground floor, a bit small but getting used to it."
David Pcarehome.co.uk rating: 4.17 out of 5
"My uncle (95) has been a resident at Middletown Grange for almost six years. I have been pleased with the care he has received. He seems content and well looked after. The tea and coffee making space in the entrance hall is a great idea."
R Scarehome.co.uk rating: 3.83 out of 5
"Mother is looked after extremely well. Carers are very attentive and call in to see her regularly. She generally keeps herself occupied but she does appreciate some of the activities that are provided. She feels safe and generally contented - that is important."
Peter Dcarehome.co.uk rating: 4.92 out of 5
"Grampy seems to be very happy here. Lovely staff always very friendly and happy to help. Nice to see them organising activities and days out with some of the residents."
Alexandra Tcarehome.co.uk rating: 4.92 out of 5
"Reviews very positive and the person who helped was very helpful."
Rose Tcarehome.co.uk rating: 5 out of 5
"Brilliant staff, good management team at present. Good, safe environment, giving close family peace of mind."
Mark Tcarehome.co.uk rating: 4.17 out of 5
"The care was excellent, no fault in any way. Would definitely recommend."
Pippa Ccarehome.co.uk rating: 4 out of 5
"The care home is a nice place, but I'm concerned about my father's clothes/footwear. He has lost slippers, shoes, dressing gowns and all his clothes. He has acquired another patients' clothes/shoes. This really needs sorting out."
David Bcarehome.co.uk rating: 3.17 out of 5
"The staff are all very friendly, helpful and approachable. Food is excellent and got my father eating again. Recently refurbished the home is very clean, bright and welcoming."
Jonathan Hcarehome.co.uk rating: 3.92 out of 5
"My father has been in Middletown Grange care home for more than 6 months now; he suffers from dementia and I have been pleased by the patient and caring manner in which the staff treat him. His behaviour can be challenging, yet they are careful to treat him with dignity and respect. His care plan is regularly updated and actions taken seem to be appropriate to his needs, both physical and mental. On a couple of occasions, I have needed to talk with the manager or deputy manager over a couple of concerns, and they have immediately taken steps to deal with the issues I have raised. In spite of the demands of the work, the staff are always polite, friendly and ready with a smile."
Susan Rcarehome.co.uk rating: 4.25 out of 5
"I was extremely impressed with Middletown Grange. The atmosphere was lovely and the residents obviously well cared for. The staff that I met were warm and welcoming. Most of all, the home was spotlessly clean - something which is often lacking."
Joyce Hcarehome.co.uk rating: 4.92 out of 5
"My wife was in respite and was very well looked after."
Michael Dcarehome.co.uk rating: 4.92 out of 5
"Good care for husband and have been able to adapt to his needs - training staff as required. It helps the family to know he is happy and well cared for during his stay."
Sandy Gcarehome.co.uk rating: 4.58 out of 5
"A clean caring environment. Good food at all mealtimes but meal times are given in the brochures and residents attend at stated times, but food can arrive late or staff are not present to serve it. The wide nationality mix of staff renders it difficult to understand them."
David Ccarehome.co.uk rating: 4.58 out of 5
"I have only been visiting Middletown Grange since October 2017 when my mother became a permanent resident. Every visit has been relaxing and the staff very helpful and friendly. I would recommend this home to other people looking for a place for a member of their family if needed. The building and gardens are well kept."
Janice Gcarehome.co.uk rating: 4.5 out of 5
"Middletown Grange worked extremely well with our family when we needed to move my father into a care home within a very tight time frame. We are very appreciative of all that was done to make this possible. We are very happy with the care and interest all the staff have shown in helping my father and our family adjust to this difficult but necessary transition. We are comforted by the knowledge that my father is now receiving the care he requires at this time in his life. It is early days yet for us with respect to our familiarity with care homes but Middletown Grange staff are guiding us every step of the way. Keep up the great work! The only constructive feedback I would like to give at this time is about the car park: I think lines to designate parking spots would mean more cars can be efficiently parked in a relatively small area. Given that most residents may have an older adult visiting routinely, it can be quite challenging for an individual of this age to find a spot."
Heather Hcarehome.co.uk rating: 4.75 out of 5
"About one representative- She is a breath of fresh air. Intelligent and quick-witted, she's surprisingly good and prompt, enterprising and resilient - surprisingly so for her age. She certainly has the ability and I think, the ambition to advance and succeed in her chosen field. Other carers here are varied. They are an agreeable and co-operative group. Senior members are very competent but the juniors are obviously still learning the job."
Roland Kcarehome.co.uk rating: 4.75 out of 5
"My husband has now been at Middletown Grange for nearly 15 months. He has Alzheimer's disease. I visit frequently and he never fails to say how lovely everyone is there. This is also my own experience with the staff. They are really wonderful and he is very happy which is an enormous comfort to me."
P Mcarehome.co.uk rating: 4.25 out of 5
"I last completed a review in Spring 2016 about my aunt's care. She has lived here since December 2013 and is very happy. She needs considerable help with her physical needs as she is bed bound, the staff are very patient with her as she can sometimes be unsettled and frustrated which make her irritable. She loves to read, chat to people, watch TV and generally know what's going on in the home. She is 88 and a feisty character. I am secure in the knowledge that whatever her needs are the care home will meet them. I extend my heartfelt thanks."
Sarah Scarehome.co.uk rating: 4.08 out of 5
"Very open and friendly. You can visit whenever you want. Everyone is very helpful and caring."
Tracey dcarehome.co.uk rating: 5 out of 5
"My experience of the care home is of a very well managed establishment, care staff and management are all very kind to the residents. I would recommend this care home to my family and friends."
Clifford Bcarehome.co.uk rating: 3.92 out of 5
"My mother in law came to you after a fall breaking her hip. She had spent six weeks in hospital and was not expected to live very long. With your excellent nursing and care, she managed to sit in a chair in your sitting room and even had her hair and feet done. Her passing, though terribly sad, was not as traumatic as it might have been. We are very grateful to you all."
L Hcarehome.co.uk rating: 5 out of 5
It is hard for me to express in words how much you have done for us as a family during the last days of my Fathers life but I am going to try.
Being beside Dad in his final days was something I so much wanted to do. I thought it might be hard to achieve but I had underestimated the generosity of Middletown Grange, which enabled me to stay close by and provided me with the support, good food and so many cups of tea.
The way you all cared for my father has impressed us all in many different ways. Lots of faces come to mind as I write but I shall not try to name you all for fear of leaving someone out. The level of care that he received was outstanding – a mixture of loving care and high professional skill.
But what will remain in my memory for the rest of my life is how so many of you slipped in to his room for a last goodbye. We were all so moved to see how much he was loved. His life has not always been easy and it was good to know that he ended his life among friends. 
My dear uncle was only with you at Middletown Grange from March until December this year. I was told Middletown Grange was good so I watched with interest. I must say he had the best of care, kindness and understanding of how he should be treated. The staff, top to bottom, have shown commitment and sympathy.This care home has exceeded what I was hoping for; for a man who was secretary of the local branch, treasurer of the British legion for 50 years - he stood strong for his commitment and principles and it have me personally, pleasure, as a nephew to be able to find him as good a place after I could no longer see and help auntie cope at home!It was a wrench for auntie to release him to your care, they had made promises to each other after 56 years of marriage, which is getting rare in this day and age.I have had to deal with socail services and Oxford County Council which was a complete plethora of a nightmare.At least I did not have to worry about my uncles care, he was safe with yourselves. Would you please thank all of the Middletown Grange 'crew' from the bottom of our hearts. 
What happens now?
Are you ready to discuss your individual care requirements? Pick up the phone and talk to us, book a visit to our care home or come and take a look around our facilities.
Care enquiries
New care enquiry phone lines are open 8am - 8pm
01993 627 741
All other calls
Useful downloads
Here to help you make the right decision about your care requirements.
125