What our families say: Lydfords Care Home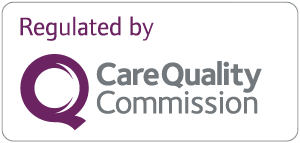 "All the staff from the manager onwards were very pleasant and helpful. The room was good and well cleaned. A few faults with the ensuite, no handrails to the shower and lack of shelving or basket. No alarm to the shower and no heating in the ensuite. All was kept spotless by the staff. Food was adequate but not to the standard described in the brochure."
P W
carehome.co.uk rating: 4.17 out of 5
"The company was friendly. The staff and chef excellent. Furniture and equipment were of a high standard. This was a respite visit and I was very sad that I couldn't afford to stay there."
E W
carehome.co.uk rating: 5 out of 5
"Lydfords had just been refurbished and dad was looking for somewhere to stay whilst we had a break. On the open day, we went for a visit and were so impressed that we booked him in a few days later. It is a 5-star hotel standard and the staff are wonderful. Dad has made new friends and looks forward to a return visit. His visitors were also impressed and are recommending friends and family."
J N
carehome.co.uk rating: 5 out of 5
"My great aunt recently moved into Lydfords, and the transformation in her well being has been amazing. She now is fully engaged with other residents, and the spring has returned to her step. Should have moved in years ago!"
David C
carehome.co.uk rating: 4.42 out of 5
"Mum arrived at Lydfords almost a year ago. She found it difficult to settle in at first, but with the help of the staff she is now quite happy there and enjoys joining in with the daily activities. The home has recently been taken over by Barchester and already the changes and improvements are good. It is reassuring for myself and my sister to see Mum well cared for particularly given the current situation with Covid-19 where we have been unable to visit until recently. I would recommend Lydfords."
Valerie Y
carehome.co.uk rating: 4.58 out of 5
"Confidence in the team to care and discuss issues immediately if there is a need regarding all issues relative to the health and happiness of the resident Attention given to family members and information freely passed regarding the running of the Home A positive attempt to include the family in the care of the resident and a welcome given to make it as homely as possible Teamwork noticeable on every level of staffing Easy access to managers and nurses without prior appointment Great coordination and availability of info at reception with a friendly greeting at every visit"
Jacqueline
carehome.co.uk rating: 3.25 out of 5
"My mother has been a resident at the home for over two years now, and for a lady who is 98 years old she has her moments but, overall is happy and comfortable. I consider the care she receives is of a good quality, and I'm happy in the knowledge that all staff will give her the best attention possible. I have, what I believe to be, a mutual respect for everyone involved at the home because I like to be involved as much as possible. Should there be a problem, I know who and when to ask. The response has always been immediate and attentive. I would recommend the home to any friend or relative. Please bear in mind that I have not been able to visit the home for the past two months due to the coronavirus. However, I receive e-mails, letters, photographs and a "video" link has recently been set up to enable me to see and speak to my mother. A big thank you to everyone at Lydfords."
Vic F
carehome.co.uk rating: 4.33 out of 5
"My 94-year-old aunt suffering from dementia was a resident for 16 months. She gave the appearance of being comfortable and content, and I have every reason to believe that she was well cared for by all the staff she came into contact with. The atmosphere is clean, homely, relaxed, and inviting, and the staff I had contact with seemed happy. I observed the residents happily engaged in activities enthusiastically organised by the staff. The review of my aunt's care plan with me was carried out in a transparent manner, with the care plan appearing to meet all my aunt's needs. Any changes in my aunt's condition were promptly reported to me by phone the same day. My experience of the management and administration of the home is that it is efficiently run and meets the needs of a relative living at a distance. My impression is that the manager runs a "tight ship", has the respect of her staff, and provides a quality care service. In conclusion, I unhesitatingly recommend this care home."
Colin M
carehome.co.uk rating: 4.67 out of 5
"All the staff are wonderful without exception. My Mother-in-Law was initially set against staying in the home but after a few weeks, with some very good caring staff, realised she was in the best place. Food is excellent, she is very fussy, but says she enjoys it. We liked the nothing is too much trouble approach from the Management and Staff even to the extent of fitting shelves, providing a bird feeder in the garden outside of her room and setting up the TV in her room. All in all, we are completely satisfied with her care and safety especially, in this difficult time."
Brian P
carehome.co.uk rating: 4.75 out of 5
"My Mother is now permanently bedridden and suffers with dementia. She is always treated with kindness and respect and is kept clean and comfortable at all times. She also receives regular one to one activities - usually being read a story or just a friendly chat so that she does not feel isolated. I am extremely happy with the care that she receives at Lydfords. I am also very impressed with the management of the home."
Clare A
carehome.co.uk rating: 4.5 out of 5
"My mother has been at Lydfords for 3 years and is very happy there. She loves her room the view to the garden, the food but most of all the fantastic care she receives from all the staff. As a family we are relieved and happy that she is getting all the care she needs. It makes it easier for us knowing we do not have to worry. We are kept informed all the time if she is poorly and we can't visit. I have no hesitation in recommending Lydfords to anyone's parents or relatives needing care."
Net
carehome.co.uk rating: 5 out of 5
"All staff from manager down to whatever the job description, were very kind and considerate. I cannot fault any member of staff during the short time my mother was at Lydfords Care Home. They were always respectful and helpful to myself and other family members. The care they gave to my mother right until she passed away was excellent. Thank you to all."
Robert S
carehome.co.uk rating: 4.92 out of 5
"Mum was at Lydfords for 3+ years and during the whole time she was there she was well looked after by extremely caring staff. Sadly mum had Parkinson's Disease with Dementia but at all times she was treated with the utmost respect and dignity. As mum's conditions deteriorated, and needs increased, it gave us great comfort that mum was able to remain at Lydfords to be able to remain in familiar surroundings with very caring people to look after her. Whilst from the outside the front of the building may not look the best, it is what happens inside that counts - in this respect the level of friendly care provided is second to none. I have the utmost respect for all staff at Lydfords."
Ian S
carehome.co.uk rating: 4.75 out of 5
"Mum has been in Lydfords Care Home for nine months now and is very happy here. The staff are really caring and friendly as is the manager. The home is lovely and clean and the food is very good. I would recommend this home to everybody."
Shirley P
carehome.co.uk rating: 4.82 out of 5
"My dear mother spent her last five weeks at Lydfords Care Home. I cannot fault the care she received. All of the staff were not only extremely professional but also compassionate and caring. My stepfather spent a great deal of time with my mother and the staff also looked after him although he was not a resident. I would particularly like to thank the Manager and Deputy Manager who went out of their way to ensure that I was fully informed at all times. The care and support which my mother received helped all of her family through a very difficult time."
Neil B
carehome.co.uk rating: 5 out of 5
"Staff always helpful and friendly. A lovely home environment and garden facilities beautiful. Many on-site entertainments arranged throughout the years, plus many seasonal activities. Good communications."
Sylvia I
carehome.co.uk rating: 4.83 out of 5
"Had very few problems when my mother was a resident for nearly nine years. Always felt the care was very loving. Now I am a volunteer and have been doing so for nearly seven years. Things are never perfect but there is a warmth in this home and I have recommended it to other people. Sometimes I feel that some of the youngsters aren't strong as team players, which is essential in this environment."
Janis H
carehome.co.uk rating: 3.64 out of 5
"My overall experience of the care that my mother received at Lydfords was excellent. All the staff treated her with the utmost respect, care and dignity, ensuring that her final weeks were as comfortable as they could possibly be. The team is led by an extremely effective manager who demonstrates the utmost care and compassion for her residents."
Tony W
carehome.co.uk rating: 4.67 out of 5
"I have both elderly parents residing in the home, both needing a lot of care. I cannot praise the staff enough for their care. Dad is very shaky on his feet now and is unstable, his needs have increased but the staff have really helped with their kindness and support. Walking was his job, although virtually blind and it is a huge disappointment for him now he needs a wheelchair. Mum has help eating her food assisted by the cheerful, patient staff. I am pleased I am kept up to date with any concerns from the nursing side."
Janet H
carehome.co.uk rating: 4.17 out of 5
"I live a long way from Sussex, so I am reliant on Lydfords to provide a secure, caring and happy home for my aunt, which they have admirably achieved. Contact with Lydfords is mainly with the Manager and the Administrator, by email/phone. Requests and queries are efficiently dealt with. The regular resident/relatives meetings minutes help to keep me in touch. My recent visit to Lydfords reinforced my views. The staff at all levels I came into contact with were friendly, helpful and efficient. The review of my aunt's care plan with the Deputy Manager was sympathetic and efficient. The care plan documentation is well organised and regularly updated/reviewed. The home, in lovely grounds, is clean, bright and cheerful without the characteristic "odour" found in many care homes. It is clear the Manager runs a caring and efficient team dedicated to meeting the best interests of residents/relatives. Based on my experience of other care homes Lydfords is well above average."
Colin M
carehome.co.uk rating: 5 out of 5
"Our uncle has spent his last few weeks at Lydfords, he has been so well looked after. We were always informed on any change in his status, and kept well informed of everything. Thank you so much for all you did for him, not always the most grateful man, but we truly are."
Joan S
carehome.co.uk rating: 4.92 out of 5
"I cannot recommend Lydford's Nursing Home enough for the care, compassion and help they provided my mother in the short time she was there. The staff were approachable, knowledgeable, understanding and, above all, caring. Mum was treated with dignity and for that I thank you."
P C
carehome.co.uk rating: 5 out of 5
"I was asked to view Lydfords Care Home on behalf of my friends, an elderly couple who wanted to be together. I immediately felt welcomed and the room was lovely. The management is excellent and leads by example. Professional, experienced and excellent and caring. My friends are so happy and the level of care has been outstanding. I would be very happy to be cared for there when I need to go into a care home. There are no words to say how good the care is, apart from EXCEPTIONAL!"
Tanya R
carehome.co.uk rating: 5 out of 5
"Where do I begin? I can only extol the wonderful care my mother received during her end of life at Lydfords. We chose Lydfords as they gave such wonderful care to my father who was also, unfortunately, end of life 2 years previously. The manager and her team were considerate, compassionate, professional and kind to my mother despite her complex needs. They made her final weeks happy and fulfilled. My brother and I were always made to feel welcome and nothing was ever too much trouble. I would highly recommend this home, thank you."
Jill E
carehome.co.uk rating: 4.83 out of 5
"I was recommended to Lydfords by a close friend who had also experienced the home and have been impressed from the outset. From the initial call to find out more about the home, the manager showed that she clearly understood the nature of my relative's illness and the type of symptoms that her staff would be able to help with. Settling into the home seemed to take no time at all and the facilities and staff have been excellent. The communication with the family has been first class and the level of care and commitment from the staff has been reassuring. There is encouragement to join in with other residents and activities. Visitors are made to feel welcome at any time of the day. The level of care and compassion shown by Lydfords' team has brought some very welcome dignity to our relative during a difficult illness and has enabled the family to feel supported too. I wouldn't hesitate to recommend Lydfords to other families."
Alison S
carehome.co.uk rating: 5 out of 5
"My mother in law has enjoyed her stay with Lydfords in East Hoathly. She has commented positively on the care she has received and has been particularly vocal about the quality of the food she has enjoyed during her stay. From our perspective, we have been very impressed with the manager and her team. She has always been willing to respond quickly to our enquiries and requests and has done everything possible to make my mother in law's stay as comfortable as possible. Thank you to everyone at Lydfords who has shown such kindness!"
Richard E M
carehome.co.uk rating: 4.58 out of 5
"My father was transferred to Lydfords after a terrible stay in a hospital. The staff at Lydfords were excellent. The care given was first class, the medications were quickly understood and for the first time in about 8 weeks, my Father had proper medications. My father was dressed in his pyjamas, clean shaven and clean. Although he was unconscious most of the time - sadly he passed away after a short stay - he was given dignity, privacy and compassion. I can thoroughly recommend Lydfords, from the compassionate manager right through to the not-seen staff (domestics/kitchens/caretaking). Thank you Lydfords for making my father's last few days so much better."
James P
carehome.co.uk rating: 5 out of 5
"The staff and personnel at Lydfords are outstanding in their care. Commitment and professionalism. My mum was in very safe hands and she was happy there. There is no greater praise than that. Thank you all for your love and humanity."
John B
carehome.co.uk rating: 4.33 out of 5
"I was very pleased with the care by husband got while having three weeks in respite. It started with the manager who came to see and chat about my husband's needs/ likes before he went there. He has speech problems and all staff were patient and took time with him to understand what he wanted, they were all smiling and introduced themselves to him, was as close as they could get to being at home."
Jean R
carehome.co.uk rating: 4.42 out of 5
"My parents thought that the staff were always friendly, caring and helpful and treated them with dignity and respect. They found the room warm and comfortable and the food delicious. My mothers (usually poor) appetite returned and she came back home much fitter and stronger."
B S
carehome.co.uk rating: 4.75 out of 5
"My mother is so fortunate to be living at Lydfords. We have been very impressed with the kindness, compassion and skill which all the staff display. The manager and her deputy are always available to talk through any questions. The care staff are very well trained in all aspects of the care they provide. The home is well provided with lounges, an activity room and was are always welcoming whatever time we drop in. The food is delicious with plenty of choice and relatives can dine with residents if they wish."
Judy A
carehome.co.uk rating: 5 out of 5
"My mother has dementia with Lewy bodies, manifesting primarily as confusion, memory loss and mobility issues - despite this she remains very independent. Staff respect this and have gently adjusted and increased the level of support and care she needs as her condition has progressed. I have a disabled daughter, so have additional commitments in my home life that can sometimes prevent me making my weekly stop see Mum. However, when this happens I can relax in the knowledge that Mum is safe and well looked after. In my experience, staff have always contacted me if there is an issue with Mum, whether it is to advise me of her condition or to seek my advice. I find all the staff - reception staff, cleaners, catering staff, carers, nursing staff and the manager, to be very helpful, approachable and, above all, kind. In my experience, they treat the people in their care with dignity and respect. There is a happy atmosphere and the staff acknowledge the residents and engage them in conversation. I find Lydfords and its staff welcoming, inclusive and caring - which is what I want for my Mum."
Tracy
carehome.co.uk rating: 4.83 out of 5
"The management was excellent, any issues large or small being dealt with promptly and efficiently. The care of the resident was paramount. The staff were kind, caring and respectful and the nursing was efficient. I cannot comment on the activities as my mother preferred to remain in her room rather than join the other residents in the lounge. Overall I would be happy, should the need arise in the future, to leave my mother in the care of Lydfords."
Christine R
carehome.co.uk rating: 3.83 out of 5
"The most outstanding aspect of Lydfords is the staff. The manager is lovely and has been really helpful in the two years my mother has been there. Her senior nursing staff are totally focused on the residents care and give the impression that they would never give up trying to do the best for them. Although there is a regular turn over of care assistants, I haven't met one yet who I wouldn't trust to treat my mother kindly. With respect, I am often amazed at how cheerful they are, even when dealing with the unpleasant bits of the job. I would also like to point out that Lydfords has wonderful gardens , but it's the people working there that have convinced me that my mother couldn't be in better hands."
Bob T
carehome.co.uk rating: 4.58 out of 5
"Over the past five months, I have been impressed by the setup, daily running, management and care provided by Lydfords Care Home. I have had access to my mother's care plan and have the opportunity to highlight any problems knowing they will be acted upon. I have enjoyed the freedom to come and go, be involved in any of the superb activities programmes and to make the residents tea! Considering mum's health, mobility and age, I'm sure she is happy here and that Lydfords was the right choice."
Vic F
carehome.co.uk rating: 4.92 out of 5
"My husband and I have always found the staff very caring towards our mother. They are very good at keeping the family informed of any problems and liaise closely with local services who provide a continuity of care. As we all work full time we feel lucky to find such a place so close to us and our mothers home. Unfortunately as a family we were unable to offer our mother the level of care she needed however Lydfords have given her this support and have adapted this to her deteriorating condition. Thank you"
Angela S
carehome.co.uk rating: 4.58 out of 5
"My Mum spent her last few months at Lydfords and we were extremely impressed with the standard of care she received there."
Keith S
carehome.co.uk rating: 4.75 out of 5

Read our brochure 'Life in our home. Providing care through coronavirus' for more information on how we're here to help you and your loved one.

Read brochure
Food & Nutrition
Activities & Events
Care & Facilities
What happens now?
Are you ready to discuss your individual care requirements? Pick up the phone and talk to us, book a visit to our care home or come and take a look around our facilities.
Care enquiries
New care enquiry phone lines are open 8am - 8pm
01825573817
All other calls
Our fees and contract
We want to be as transparent as possible about how we charge for the different services we provide as well as what's included in our contract. Please click the links below to find out more about our fees and contract.
View typical fees
View Our Contract
Useful downloads
Here to help you make the right decision about your care requirements.
52123