What our families say: Lanercost House Care Home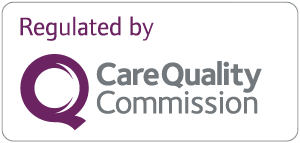 "My father has been in Lanercost priory in Carlisle since 2019. When he arrived from the hospital, he was a dead man walking. He could barely stand up; he had forgotten how to eat and swallow and was told he would have a long-term catheter. When I have seen him the day he arrived at Lanercost, it broke my heart even though I visited him in hospital just four weeks before. His hospital discharge notes said 'end of life care'. No one expected my dad to live over the next few days. But the love, care, support, and determination of the carers brought my dad back to life. They saved his life! Helping him eat and drink and spending time to get my dad back to a healthy diet. They did not give up on him. Catheter removed and amazing weight gain! He is the man he was except for Alzheimer's. He has now been in Lanercost for almost three years this September! Thank you, Lanercost carers and management for saving my dad's life."
Debbie F
carehome.co.uk rating: 5.00 out of 5
"We came for Queens Jubilee family fun day recently. We all loved our time together with my grandmother. The festival was amazing and the staff brilliant. My grandmother was even dancing in her chair. Thanks to everyone at Lanercost House!"
G S
carehome.co.uk rating: 5.00 out of 5
"First of all, I would like to apologize for the late review. To start with, the management team has been fantastic, it was a hard three months getting my mum moved up to Lanercost from her care home in Oxfordshire. Mum has been at Lanercost Care home for 2-months now, and she is settling in very well. The Carers are fantastic, so kind and friendly, can't thank them enough. So very happy."
Gary E
carehome.co.uk rating: 5 out of 5
"My husband seems happy here. Always clean. The nurses get what he wants."
A B
carehome.co.uk rating: 4.44 out of 5
"My mum has only been at Lanercost House for three and a half months. At present, I can only speak highly of the place and staff. Everyone seems to be helpful."
G B
carehome.co.uk rating: 4.58 out of 5
"Extremely helpful, plenty of activities always clean and well dressed. The food seems to be very good. The room is small but adequate with all amenities. The meeting place in the lounge is good for stimulation."
A S
carehome.co.uk rating: 4.92 out of 5
"Extremely helpful and friendly staff who did everything they could to welcome and look after my mother-in-law."
L H
carehome.co.uk rating: 5 out of 5
"Me and my son went to visit my Dad today for the first time since lockdown, social distancing of course. Pity about the weather as we had to sit outside the window but I would do that over and over again just to see my Dad. This was the first time for me to visit the home as my Dad went in Lanercost whilst on lockdown. Was so happy to see my Dad looking so well and happy which really put my mind to rest and he was so pleased to see the both of us. The staff are very nice and my Dad seemed to get on well with them. Hopefully, we will soon be able to visit more than once a week as it will be another 3 weeks before I can see him again."
Kath C
carehome.co.uk rating: 3.5 out of 5
"We would like to thank all staff of Lanercost, especially staff from Priory Unit, where our mam is. Before we went into this Coronavirus pandemic we were really happy with the care and attention Mam and ourselves receive from the fabulous staff, who are so attentive and caring. During this lockdown they have excelled, they have been cheery, happy, open to any questions we have, they always have plenty of time to talk to you when you phone, the correspondence as to what is happening has been second to none. The girls have been brilliant in keeping us in contact with Mam by Whatsapp, this is very much appreciated by us as a family, you have made this difficult situation easier for us, as we know Mam is in good hands. I would recommend this care home without a doubt, food is excellent, rooms bright and airy, but it is the staff who make it home, they become part of your family. Take care and stay safe, looking forward to seeing you all when we get back to visiting. Good wishes to you and your families."
Janice A
carehome.co.uk rating: 5 out of 5
"I want to take this opportunity to thank the staff of Priory Unit at Lanercost House. The care was excellent and the carers went well beyond what I might have expected, arranging face time calls to my Mother during the lockdown period and remaining so positive and friendly at such a difficult time for us all. The carers were unbelievably kind to my Mother during her stay and made myself and my sister feel reassured that she was in such safe hands and was kept comfortable during her final months. A huge thank you."
Carol S
carehome.co.uk rating: 4 out of 5
"I would like to take this opportunity to thank all the carers/staff at the priory unit in these difficult times, my mam has been a resident of the priory unit for less than 12-months but was a resident of another suite (excellent caring staff)! Previously, she was made to feel welcome and has been extremely well looked after since she has been a resident there, we as a family want to thank you all at the care home for taking care of Mam during this covid 19 pandemic, and keeping us informed while risking your own health. Thank you from the bottom of our hearts! If there is anything that we can help with, please don't hesitate to contact me, stay safe."
Allyson D
carehome.co.uk rating: 3.92 out of 5
"My mother is well looked after, all staff are good at their job and very friendly. I've been coming for three years now, the place is always clean and tidy, the food is good, I've tried it myself. My mother's room is nice. She is always dressed smartly every day, she gets her hair and nails done every week, and they keep them well entertained with different things all the time."
John G
carehome.co.uk rating: 5 out of 5
"Staff are caring, kind and professional. Home clean (not that nursing home smell). All staff friendly, even though, at times seem short-staffed."
Linda D
carehome.co.uk rating: 5 out of 5
"My sister came into Lanercost 2 years ago, she is very happy with all the care given, which is high-quality care. Managers are always happy to help with any questions, even the Divisional Director is very approachable."
Joy L
carehome.co.uk rating: 5 out of 5
"I cannot praise the staff enough. My husband is treated with dignity and respect and he is very well cared for. This really is a home."
Daphne H
carehome.co.uk rating: 4.67 out of 5
"All staff are kind and caring to both my brother and me. Home is clean and food good."
L D
carehome.co.uk rating: 4.5 out of 5
"I have nothing but praise for the care my mother received in Lanercost House nursing home during the 3 and a half years she was there. The facilities, management and especially staff were totally professional but very caring and she received the very best care and attention at all times."
Neil D
carehome.co.uk rating: 5 out of 5
"My husband was a resident in the Priory Unit of Lanercost House for about six months. His condition and health changed during that time but he was always treated with care and dignity. The staff were able to adjust the care given as his needs altered. At the end of life, he was cared for with great patience and such love. The staff also supported my family and myself with patience and concern. I am very grateful to the nursing staff and carers who looked after him."
Elizabeth S
carehome.co.uk rating: 4.73 out of 5
"My mum has been a resident in the Priory Unit since July 2018, and I'm very pleased with the care she receives. The home is well organised and I wouldn't hesitate to recommend it. The staff are always very caring, attentive, patient, friendly, professional and approachable. There are always staff available in the unit to speak to if you have any comments or questions. There are also activities taking place every weekday for those residents who wish to take part."
Marion W
carehome.co.uk rating: 5 out of 5
"My wife has been well cared for after she was admitted to Priory Unit, Lanercost House 3 months ago. She is very happy in her new surroundings."
M B
carehome.co.uk rating: 4.92 out of 5
"My Late Father was a resident of Lanercost House from July 2014 to late December 2017. The Staff at the Home were always most kind, diligent and caring, making Dad's last few years when he was suffering from late-stage Parkinsons, as comfortable and safe as possible. Family and friends were also made to feel most welcome, especially my Mom who visited at least three times a week. In addition to the general excellent care, the activities were very good, and Dad greatly enjoyed the various functions regularly organised by the hardworking staff. The Home was always clean and warm. Thank you once again to the lovely staff at Lanercost House Care Home, you are a credit to your Profession."
Richard E
carehome.co.uk rating: 4.5 out of 5
"My father was admitted to the elderly frail unit and was treated with dignity and respect by all staff. He was only there a short time before passing on but was happy there. The nursing staff and carers were exemplary. A top class facility for the city and I consider myself lucky that my father could be there for his final days. Safe nurtured and loved. Treated with dignity, even in death, when the staff lined up to say goodbye to him as he left the building. Sincere thanks to all from the family, who will never forget your kindness."
Julie M
carehome.co.uk rating: 4.42 out of 5
"The home and staff are always willing to help with any arising issues. Personal care/household issues (food, clothing etc) very well maintained. Parental care - even though the need is limited - is well understood. Overall excellent care, very approachable organisation at all levels."
S C
carehome.co.uk rating: 4.5 out of 5
"A lovely, friendly environment. A great location being close to the Cumberland Infirmary. A clean, warm modern building with all the facilities that you would want from a care home. The buildings are very spacious and well laid out. A great reception and dining area. The staff are warm, polite, friendly and trained to the highest standard. A really friendly care home."
Richard T
carehome.co.uk rating: 4.92 out of 5
"My husband has been in residential care since February 2016 in a succession of homes who subsequently could not meet his needs fully. Now, in the Carlyle Suite, his care is exemplary. It could not be better in my view. My daughters and I see a smiley face, not a glum one from my husband when we visit. And we see glimpses of his cheeky and jokey ways and glimmer in his eyes. Thank you so much."
Frances P
carehome.co.uk rating: 5 out of 5
"I am very happy with the home. I would highly recommend the home to friends and family. The staff are kind and very professional."
Josie W
carehome.co.uk rating: 5 out of 5
"On our arrival to the Carlisle Suite, we were welcomed by the staff. My husband's care nurse was there from the start which was very good. The care my husband was given and myself was first class. The staff was lovely and could not do enough for him and myself. Lovely meals, the food was very good, he loved the sweets. Very good room my husband had, looking right on to the garden. Sadly my husband's time was cut short by his sudden death on the 22nd December early morning. The staff was so caring with us and were upset which to me showed how much they all cared. So much care and love to the patients."
Elizabeth A
carehome.co.uk rating: 3.92 out of 5
"My mum has been in this unit for almost two years. For much of that time, she has been dependent on nursing care, carers for personal care in relation to feeding and dressing, and is unable to use a wheelchair even. When out of bed she has to use a special chair into which she is hoisted. My mum has suffered no infections or break in her skin since she arrived in the unit, except a tooth infection, that resulted in extraction followed by antibiotics. The care has been exemplary!"
Joan S
carehome.co.uk rating: 4.6 out of 5
"The staff are all very kind and helpful. All staff (nursing, care, cleaning, catering and handymen) are friendly and supportive. As the home is all on the one level, mum can access all areas independently in her wheelchair. There are varied activities provided. I feel mum is in caring and safe hands."
L D
carehome.co.uk rating: 4.33 out of 5
"My experience of Lanecrost House is good, the lower score on Management is due to the number of managers leaving lately, which I think has not helped in the consistency of the running of Lanecrost of late. Lower score on Activities the same - without an Activity employee for a while. Now we have one, residents need stimulation. I do not like the open door policy. It restricts the area for able bodied residents. I have noted in here as I have emailed - no answer. Can't get to meetings as I have to work."
Janice A
carehome.co.uk rating: 4 out of 5
"My parents came to Lanercost in October 2014. When the previous general manager was there. The move for both my parents was handled efficiently, with minimum fuss. It was a relatively easy process at a particularly difficult time. My father has since passed away, but my mother is still a resident at the home and I cannot fault the amazing care and attention she receives from all the staff. A special mention to a particular staff member as she is especially committed to caring for all the residents. That said all the staff members are consistently polite, efficient and knowledgeable. A very well run home which I would highly recommend."
Susan S
carehome.co.uk rating: 5 out of 5
Many thanks Alison for your card and kind words.
I would also like to say how much we have all appreciated the superb care and support that has been taken by you all in looking after him over the past four years. 
We couldn't have asked for anything better.
To Alison Farran and Staff,
On behalf of the family we would just like to say how fantastic all the staff have been towards us and our mother during her stay and throughout the decline in her health that led to her passing away peacefully on Sunday February 10th 2013.
From the onset of mums dementia in 2009 we had to find suitable secure accommodation, how pleased we are as a family to have chosen Lanercost House which met all her needs and more. Nothing was to much trouble and all the staff have shown kindness, care and attention to all our needs. Any problems were handled quickly and efficiently without any fuss or stress to the concerned party. Therefore we would highly recommend Lanercost House to anybody in the same situation that we found ourselves in.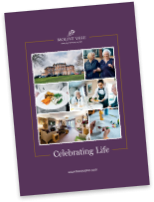 Read our brochure 'Providing great quality care and wellbeing' for more information on how we're here to help you and your loved one.
Read brochure
Food & Nutrition
Activities & Events
Care & Facilities
What happens now?
Are you ready to discuss your individual care requirements? Pick up the phone and talk to us, book a visit to our care home or come and take a look around our facilities.
Care enquiries
New care enquiry phone lines are open 8am - 8pm
01228 370563
All other calls
Our fees and contract
We want to be as transparent as possible about how we charge for the different services we provide as well as what's included in our contract. Please click the links below to find out more about our fees and contract.
View typical fees
View Our Contract
Useful downloads
Here to help you make the right decision about your care requirements.
96