Food at Lanercost House Care Home
Food and Nutrition at Lanercost House
Our Head Chefs have extensive experience catering for a wide range of specialist dietary requirements. Menus are developed in consultation with residents, so that we can cater to individual likes, dislikes and nutritional needs - and is changed with the seasons. We are proud of our hospitality service which delivers a high standard of snacks and drinks throughout the day. We have a dedicated hostess team to ensure a variety of drinks are present throughout communal areas and in residents' bedrooms. Special occasions, such as birthdays and anniversaries, are always celebrated with a delicious homemade cake. Our chef is happy to listen to any requests from residents and food is always a topic of conversation at our regular resident and relative meetings. Please check below for a sample of our menu:
I joined Lanercost House as a Head Chef in September 2022. I have more than 17-years of work experience as a chef. I worked in France, Italy, and Sweden in the hotels, pubs, cafes and restaurants. I am passionate about my job and every day I try to bring delicious and varied meals to Lanercost residents. I am a good team player and already built a great relationship, not only with hospitality team, but all the Home`s community. I enjoy being involved in the daily life here at Lanercost House.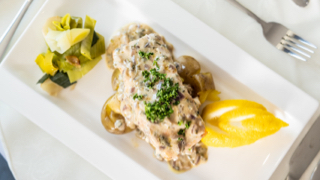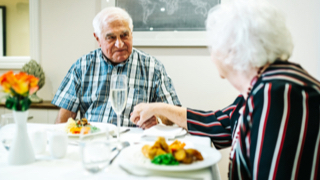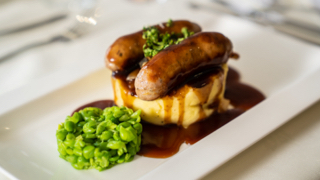 Dietary requirements
For residents who have difficulties swallowing, we modify the menu of the day so that the dishes are more palatable for them. To support our chefs in producing these dishes, our hospitality team and our Chef Academy organise theory and practical workshops. The chefs work with the chef trainer to prepare tasty, modified meals safely and according to IDDSI frame work. This encourages residents to eat and enjoy their food. All our chefs have been trained in IDDSI food descriptors.
Attracting top chefs
Our chefs are recruited on the basis of an interview with the regional hospitality support team and the manager of the home. Selection also involves a practical element, where potential chefs are asked to cook for and meet a panel of people living in the home. Chefs take their job extremely seriously and the annual Barchester Chef Competition sees our chefs battle it out in regional heats and then at a national final for the accolade of 'Barchester's Chef of the Year'.