What our families say: Lancaster Grange Care Home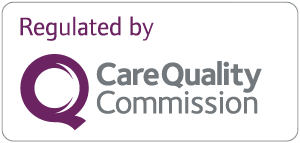 "Lancaster Grange is an exceptional care home where I took a week's respite care - it is an absolutely friendly atmosphere. Staff are extremely friendly."
J Hcarehome.co.uk rating: 4.67 out of 5
"The visiting suite was very much appreciated during the worst of the Covid restrictions. However, I have recently been able to visit my father in the garden, which has been a big improvement. The organised trips into the community have had a huge benefit on my father - he has really appreciated and enjoyed these."
J Gcarehome.co.uk rating: 5 out of 5
"Very good."
G Scarehome.co.uk rating: 5 out of 5
"Lovely room, requires a full-length mirror, shelf in the bathroom and a more comfortable bed I hope to return some day."
A Gcarehome.co.uk rating: 5 out of 5
"Mum loves all the activities. The new sensory table is amazing. She always looks say happy on the Facebook page. The ladies think up so many interesting and fun activities. Being able to visits is a blessing - thank you."
Katherine Mcarehome.co.uk rating: 4.58 out of 5
"I always come away after a visit knowing Mum is cared for. The staff are always polite and very friendly."
Sandie Ccarehome.co.uk rating: 5 out of 5
"The care home and staff are always extremely friendly, helpful and very professional in all that they do and go above and beyond their duties of care. The activities and outings are always very well organised."
Steven Lcarehome.co.uk rating: 5 out of 5
"My Nan is looked after well and I know that everyone in the home is her second family. Nan always seems happy and being at Lancaster Grange has brought the best out in her."
Emma Bcarehome.co.uk rating: 4.91 out of 5
"Staff and carers are always very helpful and pleasant. They appear to genuinely care for the residents and nothing is too much trouble. All are very friendly and cheerful."
Tammy Ocarehome.co.uk rating: 5 out of 5
"My mother has been in Lancaster Grange for 6 months. She is cared for in an exemplary environment. Since she has been in the care home she has improved in both health and spirit. I cannot thank the staff enough for their care and support. From the reception staff through to the manager and everyone plays their part in improving lives."
J Mcarehome.co.uk rating: 5 out of 5
"The staff are doing a fabulous job during this difficult time of lockdown. We regularly follow the postings on FaceBook of all the activities they are doing and they are keeping the residents busy and occupied. The visiting suite is a great idea and works very well. We have used it a few times and it is an invaluable lifeline for safely seeing our relative."
Hayley Pcarehome.co.uk rating: 5 out of 5
"Dad was moved to Lancaster Grange when his previous home closed its nursing unit. We were initially apprehensive about how Dad would settle, as we were unable to visit in person due to Covid. However, our minds were soon put at rest. The staff are wonderful and Dad came out of his shell very quickly. He is thriving at Lancaster Grange, and we couldn't be happier about his move."
Joanna Mcarehome.co.uk rating: 4.75 out of 5
"My grandma is a resident at Lancaster Grange and has been there for two and a half years now. I am extremely happy with the standard of care she has received. The home is always spotlessly clean and well maintained. There's a great variety of high standard food. The kindness and devotion shown by the care staff have been amazing. The activities team are great; they go above and beyond, always coming up with new and interesting activities to keep residents entertained. Well done all at Lancaster Grande."
L Bcarehome.co.uk rating: 4.58 out of 5
"Always a very warm, friendly and welcoming greeting by the staff, they are always so kind and caring with my grandma during our visits, especially when she gets a little confused with dementia. The activities are always so interactive and well planned and excellent. It is great to see what they do on Facebook. I couldn't have asked for a better place for grandma to be during a pandemic she is safe and cared for."
B Acarehome.co.uk rating: 4.83 out of 5
"This review relates to every visit we had here at Lancaster Grange. Mum is always happy and contented, she's always dressed well, hair and nails done. These things are very important to mum. Always a warm welcome by all the staff, food is good and varied. The activities are varied and tailored to residents capabilities and likes. When we were allowed in the home to visit we were able to join in fantastic, to sum up. I could write so much more."
K Ccarehome.co.uk rating: 4.83 out of 5
"My mum has recently moved to Lancaster Grange. It is a wonderful place and I would recommend it to anyone. The activities and care are excellent."
A Rcarehome.co.uk rating: 5 out of 5
"Visited my uncle here and the home is in great standard, always well maintained and gardens are well looked after. The staff are very friendly."
Kingsley Tcarehome.co.uk rating: 5 out of 5
"During these uncertain times, I have felt reassures that my mum is well cared for. The staff always seem to treat her with care and kindness."
C Jcarehome.co.uk rating: 4.82 out of 5
"Lancaster Grange is a very clean and warm house; all our comforts are A1. The beds are A OK, as is the food; quite adequate for our needs."
J Lcarehome.co.uk rating: 4.83 out of 5
"My experience is very agreeable. Staff are helpful and sympathetic. I am interested in activities eg painting, crafting and any kind of creative work. I enjoy reading and poetry and find the library adequate. I am pleased that I have been allowed to make a cup of tea when I choose. The food is either very good eg midday meals, every meal has poor choice."
M Mcarehome.co.uk rating: 4.75 out of 5
"We have been looked after very well by the General Manager who has always been willing to talk to us and help us as mum and dad have transitioned from home to residential care home living. It's early days yet to give a full appraisal of Lancaster Grange but from what we have seen so far we are are more than happy with mum and dad's choice of care home."
Richardcarehome.co.uk rating: 4.83 out of 5
"Excellent home, clean and tidy. Staff helpful and always polite. Food is always fresh and hot. Always someone available to assist with any problem which may occur. Overall ten out of ten."
Christopher Gcarehome.co.uk rating: 4.92 out of 5
"The staff have been absolutely fantastic caring for Mum. She is well cared for and they treat her like family. Care for relatives has also been very good. We have been kept well informed."
Tammy Ocarehome.co.uk rating: 5 out of 5
"Wonderful staff, caring, and understanding. Cannot recommend this home highly enough. Thank you for taking good care of my mother."
Carol Rcarehome.co.uk rating: 5 out of 5
"Fantastic home who look after my mum superbly, it's never too much trouble to look after her needs. The activities team are brilliant at keeping her entertained with lots of lovely things to do. The nursing team are exceptional, they keep me updated on all her medical, personal and social needs. I have no hesitation in praising them or recommending Lancaster Grange."
Caroline Gcarehome.co.uk rating: 5 out of 5
"I really loved the home and my father chose this place due to the level of care and attention to detail. I cannot fault the staff and the facilities, they are so clean and tidy. It feels like a hotel rather than a care home. Keep up the good work."
Hari Mcarehome.co.uk rating: 5 out of 5
"My mother moved into Lancaster Grange a few weeks ago, during the Covid-19 pandemic. This made the transition from independent living to the care home more difficult and worrying for the family. However, the team at Lancaster Grange has been exceptional from day one. Mum has settled in far better than I could ever have hoped and this is largely due to the care and compassion that all the team have shown. The room is very well equipped and kept in good order. There is a large choice of excellent food at meal time, including cake that they enjoy between meals. There is no chance of Mum becoming bored, as the 'activities team' do an amazing job of providing numerous activities. My mum has always been a crafter and the team have ensured that she has continued to craft. There is singing, bingo, gardening and baking as well as many more activities to be enjoyed. Mum has embraced the next chapter and this is largely due to the whole team at Lancaster Grange. Many thanks to you all."
Kevin Wcarehome.co.uk rating: 5 out of 5
"There appears to be some sort of ongoing managerial problem resulting in 7 or more managers over the last 18 months. This is discontinuity has led to poor communication and disorganisation. On the plus side, the activities coordinator was excellent. The care workers also deserve credit, especially in these difficult times."
F Ocarehome.co.uk rating: 3.5 out of 5
"Myself and my friend are a friend of a resident and have been involved on quiz nights and most recently their cruise ship themed lunch. Our friend has enjoyed us visiting and thanks to the Head of Activities for including us. Our friend has asked that we let the Head of Activities know when we are able to go, so that she can be told. It was a well-planned event and a lot of thought has gone into it by the Head of Activities and the staff who help her. Well done to them."
Kathcarehome.co.uk rating: 4.58 out of 5
"Although sadly mums stay at Lancaster Grange was brief, we cannot praise highly enough the support and care we got over that time. All offers of support were genuinely caring and we are glad that mum spent her final days here. Thank you to everyone who supported us - you are a credit to the company."
Iain Bcarehome.co.uk rating: 4.5 out of 5
"The cruise around the world these past few months have been very welcome. I have attended two captain's tables with my mum, and we have enjoyed them both. A lot of hard work has gone into these events. A great idea to get the residents involved with the country of the week with art and crafts. The displays in the reception is a joy to see. Well done. The monthly quiz evenings are very enjoyable - would be good to see more family members taking part. The activities team always ask us to join in when we are visiting Mum, which we do."
Katherine Mcarehome.co.uk rating: 4.17 out of 5
"Excellent home with amazing staff, nothing is too much trouble, always willing to help and offer advice, offering a wide range of menus at mealtimes, total inclusion in activities. So pleased we chose Lancaster Grange for Mum's respite stay."
C Gcarehome.co.uk rating: 5 out of 5
"I have enjoyed the week here (respite care). I enjoyed the trips out. The food has been excellent. Caring, friendly and very professional staff."
E Ecarehome.co.uk rating: 5 out of 5
"The captain's table a big success. The Grange looks wonderful and they travel around the world. A lot of hard work but well worth it. Quiz nights good fun - hope more people join us."
K Mcarehome.co.uk rating: 4.25 out of 5
"Outstanding care. Great management and facilities, including activities."
G Lcarehome.co.uk rating: 5 out of 5
"I regularly visit Lancaster Grange as a volunteer with my Pets as Therapy (PAT) dog. All the staff from management down are extremely welcoming and friendly. The resident's rooms and facilities are wonderful and the residents are provided with a homely environment with lots of activities regularly provided."
Helen Bcarehome.co.uk rating: 4.5 out of 5
"My mother-in-law had been in Lancaster Grange for the last 3 years. Sadly she passed away on Monday 4 November 2019 aged 92. During her stay, she was very well looked after and nothing was to much trouble for the staff. The care she was given right up to her passing was excellent and she enjoyed her time in her last few years living at Lancaster Grange and loved the food. She seemed very happy and settled would have her hair and nails done most weeks and when she was well enough, loved to go to the cafe for the activities and meet up with the residents. We, as a family, could not have asked for any better care and we thank you all."
Jackie Pcarehome.co.uk rating: 5 out of 5
"The cheese and wine was a great success. Lots of fun for family and residents. Well done ladies."
K M carehome.co.uk rating: 4 out of 5
"My mum entered Lancaster Grange in July 2018 following a short stay in another care home. Lancaster Grange had a warm and welcoming feel from the start and mum settled in very quickly. At that time I found the manager and almost all staff to be excellent, sadly over the last year overall standards have deteriorated, brought about by numerous changes in management and subsequent lack of leadership. This resulted in the CQC issuing a very bad report on Lancaster Grange. I have taken every opportunity during August to speak with staff about their feelings on the recent CQC report and what they see is happening to address the issues highlighted in the report. I am pleased to say the corner seems to have been turned, staff seem to hold the new manager and his style of leadership in high regard. All staff now seem much happier and dedicated to returning Lancaster Grange to its former good rating."
Barrie D carehome.co.uk rating: 3.5 out of 5
"I am very comfortable in my room - meals are eaten in the dining room and I like to meet other people I know. I have always been a walker and was a county hockey player (Yorkshire in my youth). My home is now on the South Coast - very different from Yorkshire - but sunshine in my old age."
J H carehome.co.uk rating: 4 out of 5
"My dad was in Lancaster Grange for a few months and in that time, was treated extremely well. The staff went above and beyond and always listened to my concerns. I have made many friends in such a short time and will cherish the kindness given to us but of course, the respect they gave to Dad."
Susan Mcarehome.co.uk rating: 4.92 out of 5
"Lancaster Grange has gone through many changes since y father arrived in February. Unfortunately, he arrived just as these changes were taking place. Even so, certain members of staff have really tried hard in making him be as comfortable as he can be. The new manager is trying her very best at uplifting the home, she has already made a difference, these can be seen in staff training and the extra care that has been provided. I am sure that in a very short time the home will regain the recognition it deserves."
Jennifer Ccarehome.co.uk rating: 4.83 out of 5
"My mum has been resident for over a year now. Currently staffing has been cut. This shows in the basic residential care of the residents; beds unmade, no fresh water or filled water jugs, lack of incontinence pads. There appears to be unrest amongst staff, who I would like to say, on the whole, are excellent, but there are not enough of them. Reason for staff cuts - Brexit! Unbelievable!"
Carol Ccarehome.co.uk rating: 3.33 out of 5
"A lot of patience has been shown to my friend in encouraging her to leave her room and socialise. This is now paying off and she is entering into the activities. I am very pleased with the care shown to her and she has settled very well."
Susan Pcarehome.co.uk rating: 4.92 out of 5
"I have been impressed with the activities in progress on my last two visits. The visit by a preschool music group was clearly much appreciated by both the children and the residents. My friend is content and settled."
Andrew Acarehome.co.uk rating: 4 out of 5
"Staff welcoming in a pleasant, caring environment. Impressed by food menu and activities offered to residents. When approached, the staff are helpful, however, on some occasions, it is very hard to find any staff around."
Carol Bcarehome.co.uk rating: 4.08 out of 5
"On several occasions when we have visited mum she has been distressed. The smell of urine has been overpowering and her clothes have been soaking wet. My mum needs assistance to stand and is unable to use the toilet on her own. We have found the staff caring and friendly but lack of staff has meant the level of care is not acceptable. We would strongly recommend you review staffing levels."
Nigel Rcarehome.co.uk rating: 3.45 out of 5
"Ideal location to recover from an operation. Treated with utmost care and consideration throughout my stay. The staff were delightful and every request was treated with empathy courtesy and a smile. My only complaint was the bed. Far too hard for me, my back and catheter needs. An extra 2 mattress were used but even then I found it hard to get comfortable and really never did get a good nights sleep. Would have stayed longer - except for the bed. Food - excellent. Staff - excellent."
Beryl Wcarehome.co.uk rating: 4.67 out of 5
"Lovely sized room with nice view. Mum was in for respite, and I don't know if that was a factor, but I found it hard to find a senior carer to speak to."
Alison Scarehome.co.uk rating: 4 out of 5
"All the staff have been most helpful and caring. There are many activities and outings including entertainers and performers. It is most enjoyable to be greeted by all the staff. Thank you Lancaster Grange Care Home."
J Bcarehome.co.uk rating: 4.42 out of 5
"It's a very nice care home, spacious, light and airy and in attractive grounds. It offers a lot of activities and a nice coffee shop. The only downside to it is the cost, if you make use of all the facilities, then it's more acceptable but if you don't it is rather expensive."
Elaine Hcarehome.co.uk rating: 4.08 out of 5
"We have limited experience of care homes, but we have found the care in Lancaster Grange is extremely good. Mother is happy and comfortable here and enjoys the company and the food."
Barrie Dcarehome.co.uk rating: 4.67 out of 5
"My week stay at Lancaster Grange was just as happy as my stay last year. I admire the staff greatly and how they cope with the range of people they care for always willing to give help and assistance when needed. My family can go on holiday in the knowledge I am happy and safe in the care of people at Lancaster Grange."
F Ccarehome.co.uk rating: 3.55 out of 5
"My Grandma went into Lancaster Grange after a fall initially for two weeks, but in that time, she realised how much living at home was a struggle and she decided she wanted to stay. We cannot fault the home in any way. Great food with plenty of choices and physical and emotional care is excellent, it's kept immaculately clean and the staff are fantastic. The activities they provide are great, my grandma is quite reserved but she is gently encouraged to join in and is really enjoying a lot of the activities. There's plenty of day trips out but at the moment she's quite happy to stay in with a few friends she's made. I feel assured relaxed and that my grandma is well cared for between family visits."
Louisa Bcarehome.co.uk rating: 4.83 out of 5
"Mums review was very good, very pleasing to know how Mum's weight gain has gone up, every question I asked was answered."
Jill Gcarehome.co.uk rating: 5 out of 5
"My mum was a resident in the home from March 2015 until July 2017. Mum was very poorly, having spent weeks in hospital, but transformed rapidly as she settled into the home. As a family, we chose Lancaster Grange for the atmosphere and impressive surroundings and were not disappointed. Mum always felt proud to welcome family and friends to her new home. Very quickly, we were able to relate to the hard-working staff who treated mum with much kindness and respect. They went over and beyond to enable her to attend the weddings of two grandchildren, one of which was 100 miles away. A full and varied programme of activities was provided including mum's beloved shopping trips! Her needs were always catered for and never more so than in the final weeks. Mum was treated with considerable dignity as indeed were the family. A couple of weeks after the funeral we were so touched with a thanksgiving service held for mum at the home to remember and share memories of her with the other residents."
Felicity Wcarehome.co.uk rating: 4.83 out of 5
"We were very lucky to get Mum a place at Lancaster Grange in July this year. She initially went there for respite but is now staying long term. The care team are dedicated to ensuring the safety and care of each individual resident. The residents are treated with respect and kindness. We particularly like the ambient homely feel to the home. We visit regularly and witness (and sometimes join in with) the daily activities. The activity team are full of energy and bursting with friendliness and enthusiasm. The food is varied, plentiful and nourishing. We have found the management team to be very visible and proactive. The home is always immaculate and cleaned on a daily basis. All staff have been helpful, friendly and welcoming."
Sally Bcarehome.co.uk rating: 5 out of 5
"Mum has settled in very well and feels happy, safe and secure. We visit regularly and are always made to feel very welcome by all of the staff from the moment we arrive until we leave, we are treated as part of the extended family. The activities team are excellent and the activities and entertainment are stimulating, interesting and varied. Mum enjoys joining in with the activities. The Cafe is great for socialising and is the central hub of the home. Mum's care has been excellent provided by a very friendly, attentive, professional team that Mum trusts. It is obvious during our visits that the whole team take pride in their work; providing dignified care, is clean, well maintained, efficient laundry service and provides tasty/wholesome food. Minor issues have been resolved quickly and professionally. When we call and leave messages the excellent reception team always ensure Mum receives and most importantly understands the message. Mum enjoys her walks in the beautiful gardens."
S Pcarehome.co.uk rating: 4.58 out of 5
"My Grandfather came to stay at Lancaster Grange for an 8-week respite, after a hip operation. The care that he received at that time was outstanding. His dignity was always respected and his requests were always met in the most professional manner. Lancaster Grange is a beautiful care Home and is kept that way in terms of cleanliness and overall presentation. We loved the fact that we could go in to join my Grandfather for lunch where the food was always amazing and we were treated so nicely. His bedroom had a lovely outlook of the garden and he enjoyed spending his time in there, getting some much-needed rest. I have no qualms in recommending Lancaster Grange in the highest regard - the Home served my Grandfather well and we were privileged to be a part of the Barchester family."
Olivia Dcarehome.co.uk rating: 5 out of 5
"Mum has dementia, the family had a decision to make as it became apparent she was unable to manage at home. When visiting Barchester, Lancaster Grange, it felt homely, the staff and residents were all very friendly, it didn't feel forced, it felt genuine and it had a clean fresh smell. Mum has been a resident for over a year now, she is content and has a busy social life, she does more than she has ever done, she is very content. The staff are all genuine and caring, they have time for the residents. I must mention the head of activities, she is one of the most caring people I have ever come across, she always has time for anybody no matter how busy she is. I don't think we would have found anything better, I cannot think of anything negative to say about the care home."
Elke Pickardcarehome.co.uk rating: 5 out of 5
"From our initial meeting to Mum going into care at Lancaster Grange, it became apparent how caring, patient and attentive the whole team are. There appears to be a seamless interaction and a joined-up approach between each element of the team to ultimately provide a high standard of care and meet the needs of my mum. I was very impressed with the ambience, cleanliness, food standard and schedule of activities from day one, and that hasn't changed. I believe this ultimately contributes to the happy and friendly atmosphere experienced each time I visit."
Sharon Scarehome.co.uk rating: 5 out of 5
"Lancaster Grange became mums home in June 2017. We visit her several times a week and are always warmly greeted by ALL members of the care home team. Mum suffers from dementia so is at times confused, and we find everyone to be patient whilst reassuring her and, most importantly for us, it's apparent that she both trusts and likes the team at Lancaster Grange. Everywhere appears to be well maintained, clean, good food and choices, efficient laundry, hairdressing facilities. Activities: some really interesting trips and good entertainment laid on along with baking and crafting: excellent stimulation and everyone encouraged to join in. When mum has been ill, the care and response has been excellent. We've had a couple of minor things to bring to attention over the year and they were dealt with satisfactorily. Realistically, rarely is anything going to be perfect, but for us as a family, we have confidence that mum is in the best place for her requirements and that she is well cared for."
Karin Ccarehome.co.uk rating: 4.67 out of 5
"Lancaster Grange is a stunning care home which smells clean and fresh every time I have visited. Staff are super friendly and nothing is too much trouble for them. It was a difficult decision for my nan to go into respite care but this home has made it such a good transition for her, they even gave her a little party for her birthday! Would highly recommend."
Nicola Hcarehome.co.uk rating: 4.92 out of 5
"My grandma has settled into her new life in a care home much better than we expected. The staff at Lancaster Grange are the ones that deserve the credit for this. My last visit was three days ago when the activities coordinator organised a face your fears game with the residents, relatives and staff participation. It was a brilliant afternoon and we all enjoyed holding and seeing the different animals. What made it so great was the group involvement of everyone there. We shared an amazing experience that afternoon with my grandma. She is always taking part in activities and the coordinator is fantastic with all the residents. She puts 110% effort and enthusiasm into everything she does. You can see a genuine care for my grandmother from the majority of the staff at Lancaster Grange, which is a huge reassurance for my family."
Becky Acarehome.co.uk rating: 4.92 out of 5
"I have had experience of Lancaster Grange when my Husband stayed on several occasions for periods of respite. My husband was treated with the most respect as was I. I joined him for lunch on several occasions, the food was excellent. The environment is fantastic and always very clean. I was always welcomed very warmly on my arrival. The staff were very attentive. Although it was expensive, the level of care, atmosphere and surroundings justified the price."
Judith Rcarehome.co.uk rating: 4.92 out of 5
"Have always been impressed by their level of care provided to my mother and the genuine concern of the staff for her welfare. This month (July) my mother turned 100 years of age and the staff went above and beyond to ensure that the occasion was both a success and appropriately recognised. We appreciate all the extra effort shown."
John Jcarehome.co.uk rating: 4.75 out of 5
"My mother received 362 days of dedicated care at this home. Her every need was tended to and because of her physical disability, she had plenty of understanding care from all the staff. I was particularly impressed at the treatment given to the whole family. We were offered meals, snacks and drinks beside the fabulous support of the staff, especially during the days before she passed on. We were encouraged to stay night and day and we were given a room with an ensuite to rest in. During her stay, mum always complimented the staff on their politeness, the chefs on the good quality and tasty meals and the laundry girls on the softness and lovely smell of her nightdresses. Not only did the staff make sure that she was happy with her care, they continually involved the family to make sure we were happy too. I have no problem in recommending this Care home to those families concerned about leaving their loved ones to be cared for by strangers."
Maggie Ncarehome.co.uk rating: 4.75 out of 5
"The staff and activities staff can't do enough for my Dad. They give 110% and more. My Dad has gone from a frightened, vulnerable gentleman suffering from Vascular Dementia and Alzheimer's to a happy fun-loving man enjoying a quality of life that this cruel illness is slowly taking away from him. I can't thank the Lancaster Grange staff enough."
Mandie Tcarehome.co.uk rating: 5 out of 5
"My ailing 90 year old father has just spent 10 days in respite care at Lancaster Grange care home. The quality of care received has been of the highest standard. It was his first time in a care home and the sensitivity and compassion with which all staff treated him was exemplary. Equally the management of his various physical problems was of the highest professional standards. It is an open and friendly care home in which Managers and staff are responsive to individuals. Certainly, my father's individual needs were catered for and he was treated with the utmost respect and dignity. The kindness of managers and staff was apparent throughout his stay. Since returning home he has continually been talking about his 'wonderful' experience at Lancaster Grange, ranging from the 'fantastic' day and night staff to the 'amazing' quality of food. The admission process by the deputy manager was sensitively managed and clearly helped to make my fathers stay such a success."
Terence Tcarehome.co.uk rating: 4.58 out of 5
"My mum went into Lancaster Grange as a residential resident. She was far more poorly than anyone knew. Her condition rapidly deteriorated. The staff here were amazing! They called the GP / District Nurses regularly and rapidly. The treatment they gave her was well over and above that expected of "residential" care and I don't believe that she would have had more attentive care in a hospice setting. She was treated with dignity throughout. The staff were so attentive from the moment we arrived. They were also fantastic to myself and the family. They made us comfortable at all hours, made us lunches, drinks etc. The food here was top class and we were grateful of plastic jugs and cups as mum could not lift heavy objects. All the staff were excellent - the staff that we had most contact with deserve a mention for their kindness and professionalism. These individuals made a very sad time in our life easier with their support."
Joanna Dcarehome.co.uk rating: 5 out of 5
"Very content here and looking forward to my rest break."
Desmond Pcarehome.co.uk rating: 4.58 out of 5
"Overall I am very happy with the care my mother receives. There have been some issues over the past 11 months, but these have always been satisfactorily resolved. The staff and management are good and approachable, but I do feel a better staff/resident ratio would improve waiting times for toileting and those residents who require help with eating/drinking."
J Hcarehome.co.uk rating: 4.42 out of 5
"Excellent in almost every way. Unfortunately, under-staffed. Beds are not always made and personally, I do not like the plastic water jugs."
Carol Ccarehome.co.uk rating: 4.33 out of 5
"Very Good!"
D Bcarehome.co.uk rating: 4.33 out of 5
"A house fire on the 27th of December meant I need to find a safe and comfortable place for my 94-year-old father. Lancaster Grange went out of their way to take him in, for which I will always be grateful! It is beautiful to look at and very comfortable, lots of activities if wanted. Food is 5*! On the downside, in the week my dad was there he was not offered a shower or shaved (or helped to shave) so I feel the personal care is lacking."
Julia Pcarehome.co.uk rating: 3.92 out of 5
"A lovely environment with attentive carers who are also professional. It's clean, light and airy, the food is good and the activity programme and coordinators are great."
S Bcarehome.co.uk rating: 4.08 out of 5
"Mum has been in Lancaster Grange most of this year and has settled in very well, mainly due to the caring nature of all the staff. Everyone is really kind. The activities programme is outstanding. I cannot praise the activity staff enough. There is always stimulation. The food is good, if a little uninteresting to a younger palate but mum enjoys it. We would like mum to have more assistance with bathing (she is resisting this) but the staff are working on it. We would like the management to be more visible. Overall, we are very happy with the home."
K Dcarehome.co.uk rating: 4.67 out of 5
"Very good care given. Activities excellent. Always a happy atmosphere. My mum is very well looked after."
J Gcarehome.co.uk rating: 5 out of 5
"Good location, ample parking facilities. Great home with excellent care facilities. Hope that I will enjoy these facilities in the future."
J Dcarehome.co.uk rating: 4.58 out of 5
"Good care. Very enthusiastic activities organiser. Good food."
L Dcarehome.co.uk rating: 4.67 out of 5
"The atmosphere of the home is very warm and the staff are very good and caring. Activities continue to improve. I am concerned that the medical staff do not communicate and there is a 'welfare' rather than a 'solve' approach to issues. For example, my mother has a lot of ear wax with increasing deafness (which contributes to the deterioration in dementia). Despite numerous requests to get someone to syringe her ears, nothing has been done. Why the reluctance to get this sorted? Also, her left-hand remains clenched rendering her disabled, which affects her ability to eat. No attempt has been made to massage the hand and get the fingers moving and when I last looked, Mum seemed to have a fungal nail infection. Very frustrating. My mother needs assistance, encouragement and time to eat, which she does not get. It seems to be easier for staff to give her small portions rather than help her to eat a proper meal. Evenings are very dull and staffing levels at weekends remain low."
Denise Scarehome.co.uk rating: 4 out of 5
"The building and facilities are fairly new and so very good and spacious. The gardens are also a welcome facility. The attention and care varies according to the staff on duty. Some are dedicated carers who are very sympathetic to residents' needs, others seem as if they are just doing a job without considering the feelings of the resident. Much also depends on the number on duty. Often response to the resident's call is delayed, indicating a shortage of staff."
Pauline Hcarehome.co.uk rating: 3.83 out of 5
"Overall the standards of care and facilities are excellent but communication with families is considered poor."
Carol Rcarehome.co.uk rating: 4.5 out of 5
"Lancaster Grange is a modern, warm, spotlessly clean and well run Care Home. Visitors as well as the residents are made to feel welcome and are encouraged to take part in all the day to day activities. The care staff are considerate and extremely friendly and take time to get to know and listen to the resident's concerns. The most amazing thing that I have noticed is that the staff, from top to bottom, appear to have no issues with each other and get on very well indeed."
Margaret Ncarehome.co.uk rating: 4.92 out of 5
"My mum has settled really well at Lancaster Grange Care Home. Her opinions are sought and acted upon at the resident's meetings. She receives excellent personal care and is always treated with dignity and respect. The home is immaculate, the staff caring, friendly and welcoming. They offer a wide variety of daily activities, entertainment and trips out and families are actively encouraged to participate."
Linda Pcarehome.co.uk rating: 4.92 out of 5
"It is always a pleasure to visit and to be well received by the staff on duty. I am happy to introduce friends /others to Lancaster Grange, our Methodist Church visitors are very impressed with the facilities. Keep up the excellent standards. we wish you every blessing in all your caring."
John B Hcarehome.co.uk rating: 4.58 out of 5
"My mum is very happy here and is extremely well looked after. The staff are all kind and caring. Mum is sometimes up late but she is always looked after and given her breakfast. My only concern is sometimes at weekends no one answers the telephone when I ring to see how Mum is."
Daryll Dcarehome.co.uk rating: 5 out of 5
"My mother was a resident in Lancaster Grange Care Home from November 2015 until she died in December 2016. In our experience, the care staff were excellent and tried their hardest to meet the challenging needs of residents with dementia and health care needs. They were lovely with mum, and we were especially impressed with end of life management. All the staff involved made every effort to ensure that she was comfortable, pain-free, and attended at all times. We were also very appreciative of the kindness extended to the family during this very difficult time. The environment at Lancaster Grange is very good. Always clean and always a friendly welcome from the receptionists, management and all tiers of staff."
Marie Pcarehome.co.uk rating: 3.92 out of 5
"The home is like a 5-star hotel! The staff were excellent and my mother in law was treated with dignity, nothing was too much trouble. Cleanliness excellent. Food and drink also top class. The facilities ie hairdresser, podiatry and activities daily were a real bonus. The rooms were of a high class also. Cannot fault anything. Also, must mention what a great management team they have. A huge thank you to all concerned."
Dorraine Icarehome.co.uk rating: 5 out of 5
"On having to place our elderly parent into a home, we were pleasantly surprised at the homely feeling you get when you walk in. She had taken to living here better than we first thought as she was not willing to be put in any home at all. After being here only a short time we can see a difference in her. She has not asked to come home once."
M Acarehome.co.uk rating: 4.33 out of 5
"This is the second time my mother-in-law has been to Lancaster Grange Care Home for respite care. The staff are all very hard working nothing is too much trouble, they are all polite, friendly and always around to help, they have excellent facilities for all. Food is amazing and well presented. It is run very well, it is like my mother-in-law is staying in a hotel, fantastic rooms."
J Pcarehome.co.uk rating: 5 out of 5
"Mum has only been in the home a short time. She has been made very welcome. The staff have made a wonderful effort to include her."
Daryll Dcarehome.co.uk rating: 4.82 out of 5
"A beautiful home with a very warm and welcoming staff."
Lindacarehome.co.uk rating: 4.92 out of 5
"I am always impressed when I go to visit my dad - the staff are extremely friendly and kind and seem to have a genuine relationship and affection for him. A few members of staff go out of their way, in my opinion, to find out more about my dad to then have stimulating conversations etc with him. It's a lovely, comfortable friendly environment."
Francesca Dcarehome.co.uk rating: 4.67 out of 5
"Everyone is extremely friendly and helpful. Nothing is too much trouble. Mum came with reservations but is thoroughly enjoying her time here. Activities are well organised and everyone who wants to be is included but without pressure to do so. All facilities are clean and well looked after."
Tammycarehome.co.uk rating: 5 out of 5
"Clean, friendly and a nice experience. Dining room well set out and good food. Staff are caring and always have time. Would recommend."
David Bcarehome.co.uk rating: 5 out of 5
"It took my father a while to get used to being in this home, but I can honestly say once he had settled in he was treated very well. The staff are very good and although my father never wanted to go into a home, once he had been there for a while he never wanted to go home again. The looked after him from leaving hospital until he passed away, and although there are a few small things I complained about whilst he was there, I know now that he was in the best place for him and his condition. I would definitely recommend Lancaster Grange, initially it seems expensive, but when you compare with what else is available and the level of care they offer and they excellent care staff they have then I think there is nowhere better in the area."
Jackie Rcarehome.co.uk rating: 4.17 out of 5
"I love this care home. The new manager has really brought life to the home over the past couple of months. She visits my sister on a daily basis if not more. Her door is open and very approachable and supportive to us as a family. You can tell she is caring and passionate and nothing is too much trouble for her and we know it must be busy running a care home. The staff seem a lot more happy so we are happy. The home is immaculate. It's like a five star hotel. There is a mini bus at the home and they go out regularly. The cafe area downstairs is homely where people get together for various things-chat, exercise class, crafts and so on."
J Gcarehome.co.uk rating: 5 out of 5
"Fantastic would highly recommend all the staff are brilliant always willing to help always very polite, rooms are brilliant size, food fantastic, all the residents are really friendly. Chef always willing to cater for you if you don't want what's on the menu."
Daniel Hcarehome.co.uk rating: 4.92 out of 5
"My husband came here for respite care after an accident left him in a wheelchair and unable to come back to our home until adaptations had been done. He had a great time at Lancaster Grange and was looked after so well. In fact I don't think he really wanted to come home! The place is beautiful and the food is lovely but what stood out for us is the staff. Always smiling and very welcoming. I saw the way they were with the elderly residents when they don't realise your watching and they have so much love and compassion for everyone. It's like one big family. Thank you for looking after us all the past two months. We will miss you! Xxx"
Zoecarehome.co.uk rating: 5 out of 5
"Am a resident in this care home. This company has care homes all over. The manager helped me get to my grandson's wedding in Ipswich and organised for me to have this special day by organising for me to go to another Barchester home for a few days. I travelled in the minibus with a driver and carer and they collected me for returning also. This day was so special to me but they sorted it for me and I had an amazing time. If I had missed this day I would have been very sad but they made it happen and it was a smooth and stress free time."
BILL Wcarehome.co.uk rating: 4.92 out of 5
"This is an outstanding care home. The care home manager and all her team work so hard to make life as good as it can be for my friend and all the residents around. The manager is there long hours sometimes and always visits the residents. The gardens are divine and the walk around the outside is lovely and it's even safe. The home is welcoming and as soon as you step in you can feel the warmth and welcome. It's sad when you hear people moan sometimes about things in life but these residents are so well cared for and good amounts of staff are around 7 days a week. I have had the experience of other care settings but this is the best around this area for sure. Highly recommended and has en-suite shower rooms. There are activities and even when my friend didn't want to attend the crowds, they got a one to one provision from care people or activities. Also the manager is visible and think it's fabulous that's she will help where needed and is many times out in the areas of living."
Jenny Scarehome.co.uk rating: 5 out of 5

Read our brochure 'Life in our home. Providing care through coronavirus' for more information on how we're here to help you and your loved one.

Read brochure
Food & Nutrition
Activities & Events
Care & Facilities
What happens now?
Are you ready to discuss your individual care requirements? Pick up the phone and talk to us, book a visit to our care home or come and take a look around our facilities.
Care enquiries
New care enquiry phone lines are open 8am - 8pm
01636 880 773
All other calls
Our fees and contract
We want to be as transparent as possible about how we charge for the different services we provide as well as what's included in our contract. Please click the links below to find out more about our fees and contract.
View typical fees
View Our Contract
Useful downloads
Here to help you make the right decision about your care requirements.