What our families say: Kingfisher Lodge Care Home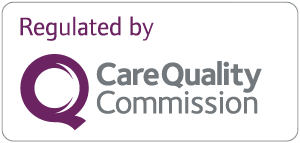 "My father did not receive holistic or individual care during his short stay. I raised my concerns on numerous occasions; however, they were neither actioned nor dealt with in a respectful manner. The response to my formal complaint is defensive and accusatory; it is quite clear this organisation does not value residents or relatives or the importance of the individual's experience. I remain immensely disappointed with the lack of quality nursing care and poor standards apparently allowed in the home."
Elizabeth R
carehome.co.uk rating: 1.33 out of 5
"Because I am being forced to move against my will, due to having severe mental health problems, the staff do not do as I have asked. I then tell them off, but the manager hates me doing this as he thinks they are "perfect" and I get into big trouble because of this and so angry!"
J R
carehome.co.uk rating: 2.83 out of 5
"The health, safety, and well-being of my father were not paramount or top priority. His physical care needs were ignored, leaving him in wet clothes, without his incontinence pad and he was not helped with his stoma bag. There appeared little flexibility with his dietary needs. Without a family member visiting twice a day his needs would not have been attended to, despite daily communication with staff. Wet incontinence pads were not removed. Clean towels were not provided without prompting from relatives. My father was supposed to be in respite for four weeks but his distress was so great, and the care so negligent, that as a family we withdrew him after two weeks. Communication from Kingfisher Lodge was poor, despite daily reports from relative to trained staff, and despite e-mail communication, Barchester Health has not followed their own complaints procedure. I would hate any other resident and indeed their relatives to experience this extremely poor quality of care."
Alison E
carehome.co.uk rating: 1.42 out of 5
"I wish to thank the staff for the care, compassion and patience given to my husband who was admitted from hospital with a view to assess, sadly this did not happen as he continued to deteriorate the staff were patient attentive and keeping him safe was a priority. Special thanks to the nurse who was concerned and contacted me during the night and to the nurse and staff on duty the night when he sadly passed away. The home has a lovely welcoming feel when you go in and all the staff are friendly, happy and attentive."
T B
carehome.co.uk rating: 4.08 out of 5
"The new nurse in charge of Kingfisher Lodge is running an excellent care facility where my sister receives 24-hour nursing care. He is kind, caring and attentive, setting an amazing example to his team. Special mention to two carers who really go above and beyond to look after her as if she were their own relative. The peace of mind knowing I leave her in safe and capable hands is immeasurable."
Tina W
carehome.co.uk rating: 4.92 out of 5
"The building is in very good condition proving pleasant surroundings. It was easy to settle in on arrival with adequate storage and space for clothes etc. Overall the residential facilities are excellent with attractive areas in the garden creating a pleasant experience."
P C
carehome.co.uk rating: 4.08 out of 5
"The home is situated at the end of a very pleasant quiet cul-de-sac. It is kept spotlessly clean and there is always a welcoming atmosphere for any visitors. Staff at all positions and levels are very pleasant and are always willing to help. Tea, coffee, cold drinks, cakes and biscuits are always available and can be collected by residents but will be taken to those who are not mobile. Carers are always willing to stop and have a chat with a resident. There is always a choice of hot main meals cooked on site and sandwiches are also available."
Brian C
carehome.co.uk rating: 4.33 out of 5
"I recently read a Facebook post "I hope I die before I go into a Care Home". I have to say I hope I go into Kingfisher Lodge before I die. My mum has been living at Kingfisher Lodge for the past 7 years. She requires 24-hour care. The Staff have been loving, caring, patient, comforting her when she wanted to be with her husband of 71 years. Several members of staff accompanied Mum to Dad's funeral to pay their respect to him and to look after her. One day I walked in unannounced for a visit and the carer had knelt down by Mum's wheelchair, holding her hand they were both singing the hymns my Mum loves. The tears flowed and I will be forever thankful for the best possible home for Mum. If you are faced with the possibility of a relative or yourself residing in a Care Home just do your research, visit them and you will soon pick up the loving vibe if it's there. You cannot do better than Kingfisher Lodge. They have managed Covid-19 extremely well."
Ruth D
carehome.co.uk rating: 5 out of 5
"The staff are pleasant and polite, The bedroom and care home is clean and nicely decorated. The bedroom is comfortable with a good view of the garden. The food is excellent."
L D
carehome.co.uk rating: 5 out of 5
"Mum and dad moved to Kingfisher Lodge (KL) in July 2017. My dad had Alzheimer's and mum was frail. They had two rooms next to each other with one set up as a day room, overlooking the lovely garden, and one a bedroom. Sadly my mother passed in 2018 and dad passed away in February 2021. As their carer for many years, it was hard at first to hand over their care to KL but I never regretted the move there. The staff really got to know my parents and provided individual care appropriate to keeping them both happy and contended. This is from a letter I sent to KL after dad had passed away: 'Please accept out warmest and most sincere thanks for the outstanding care that my father and my mum received at Kingfisher Lodge. Both mum and dad were always treated with the utmost kindness and the greatest empathy. Your caregivers are wonderful, and we could rarely have asked for more.' My three-year-old grandson loved to visit great granny and grandad as he thought it was a happy, fun place to go!"
Kay
carehome.co.uk rating: 4.58 out of 5
"Terribly upset not to have been contacted when my aunt was dying of COVID. She passed away without having the chance to say goodbye to any of her relatives as the manager/s did not think to use any alternative contact methods than the phone. They had FaceBook Messenger, post, at least two alternative contacts, and email at their disposal to contact me over the course of 5 days that my aunt was ill but chose not to. This was after a series of problems I have had with their communication and activity levels over the last few years. Activities seem to be seen as secondary and very much optional for the dementia patients, so sad to see them just sitting around or lying in their beds every time I went to visit. I moved my aunt from another home which was so much better in terms of activities. Other care homes have at least one, if not two dedicated activities person/s, here, the activity person seems to do it as part of other jobs. Understaffing and staff turnover seems to be an ongoing issue."
L J
carehome.co.uk rating: 2.67 out of 5
"During this pandemic the carers at Kingfisher Lodge are very dedicated in looking after the needs of my partner, it's been a very stressful time for myself and all the family but we have some reassurance that our loved one is being taken care of, I thank all of them."
Stephen H
carehome.co.uk rating: 4.17 out of 5
"Through Coronavirus, we've done really well."
Stella R
carehome.co.uk rating: 5 out of 5
"We cannot fault the level of care, kindliness and treatment my 97-year-old mother has received during her respite stay. The manager stepped in at very short notice to help our family out in what was a very difficult time. The staff have been very supportive and helped my mother settle in and making her stay much less of a problem. She says the food has been wonderful which is also an important aspect of being in care. Thank you on behalf of our family."
Andrew O
carehome.co.uk rating: 5 out of 5
"I was very disappointed by several failings whilst my father was in respite at Kingfisher Lodge. Care bell not working for the first few days, forgot to give cards and presents we left for dad's birthday, promises made before admission not kept but to name a few problems. Some staff very kind and helpful but let down by those who weren't so dedicated. Took dad out early as unable to trust what we were told. Hugely disappointing as we paid a lot of money for dad's care but felt very let down."
Catherine I
carehome.co.uk rating: 1.75 out of 5
"I would highly recommend Kingfisher Lodge for the excellent care provided for my brother. All the staff are very helpful, kind and considerate and nothing is too much trouble."
Colin B
carehome.co.uk rating: 5 out of 5
"My brother received 4 weeks of respite services at Kingfisher Lodge between the middle of November and the middle of December. During that time he was enthusiastically welcomed and included by staff and residents alike. It was an unsettling time for him as he is considering a permanent move but the warmth and kindness experienced at Kingfisher helped him enormously."
Anne O
carehome.co.uk rating: 4.75 out of 5
"I was very nervous and apprehensive but after a short while, I felt very welcome. Staff are amazing and can not do enough for the residents. I really enjoyed my 3-week stay and felt much better than when I left. I would not hesitate to stay at Kingfisher Lodge again anytime."
J B
carehome.co.uk rating: 4.92 out of 5
"This home had a lovely feel, security was great each room was large and personalised. Staff were welcoming. Great location and lovely grounds. Nice communal areas."
Susan B
carehome.co.uk rating: 4.42 out of 5
"My mum was very worried and apprehensive when we put her here for 3 weeks respite while we were on a long-distance holiday. After a few days, I knew I would not need to worry about her for the first time in 20 years. The manager and the team could not have been more welcoming, friendly and caring. She came out looking healthy, happy, relaxed and has made me bring her back today as she was missing everyone. I would not hesitate to recommend Kingfisher Lodge to anyone. I cannot thank them enough for what they did for my mum."
Belinda O
carehome.co.uk rating: 4.5 out of 5
"Kingfisher Lodge is a very pleasant care home set in a peaceful location with a lovely garden and close to local amenities. The building interior has the feel of a hotel and resident's rooms are comfortable, tastefully decorated and spacious with the ability to add a personal touch with family pictures, favourite ornaments etc and your own TV. There is a choice of communal lounges which are very comfortable, nicely decorated and well furnished for comfort with views of and access to the garden. The dining room is nice and has a daily menu. The activities team provide varied entertainment for the residents. During my parents time at the Lodge, all the staff provided excellent care to both of my parents and demonstrated a high level of service, meeting all their needs. All the staff have been very pleasant and caring towards both of my parents and always made me, my family and friends feel welcome. I would definitely recommend Kingfisher Lodge."
S R
carehome.co.uk rating: 4.33 out of 5
"I have been visiting Kingfisher Lodge for the past 3 years as a volunteer with my dog Misty, on behalf of the Pets As Therapy natural charity. I really like visiting this care home. The staff are always very professional, helpful and happy. They seem to genuinely cater to the residents' needs. The residents I speak to are happy to stay or live here. Everyone makes us feel very welcome."
Spike A
carehome.co.uk rating: 4.7 out of 5
"I feel my mum is receiving excellent care in a lovely, calm and safe environment. The carers are kind and caring and are taking the time to get to know my mum and to help her with her needs. The staff are so friendly and my mum enjoys all the company and activities that she has taken part in. I am happy to know that my mum is safe and being looked after so well."
Lindsay S
carehome.co.uk rating: 4.58 out of 5
"All staff extremely helpful and friendly to me and my person who I support. She is taking a while to settle in but staff are very patient and helpful to her."
Cheryl B
carehome.co.uk rating: 5 out of 5
"When I always visit I find the home to be extremely welcoming and friendly. The activities coordinator is truly amazing and very connected with all the residents. I believe in giving credit when its due, may the home go from strength to strength. Keep up the amazing work that you do."
Andrew T
carehome.co.uk rating: 5 out of 5
"My wife is well cared for in every way."
R M
carehome.co.uk rating: 4.7 out of 5
"My husband has a far better quality of life in Kingfisher Lodge than I could ever provide for him at home. The level of care is excellent. Everyone is very friendly and supportive and nothing is too much trouble for them. They all give 110%."
Pat M
carehome.co.uk rating: 5 out of 5
"I came for a rest from cooking and preparing meals for a week. My husband has vascular dementia and has extremely poor sight and needs me close all the time to guide him, to help with everyday problems."
Joan G
carehome.co.uk rating: 5 out of 5
"This home is very homely and from the moment you walk through the door you are always welcomed with a warm smile. The carers are excellent. Very caring and supportive and they all go the extra mile to make sure your loved one is happy."
P M
carehome.co.uk rating: 4.83 out of 5
"I am very grateful for the residential and nursing care my mother had at Kingfisher Lodge From the outset, staff were very welcoming and were always on hand for both residents and friends and family. As well as being attentive to my mother's physical needs, the staff at Kingfisher Lodge did a lot to help my mother to settle in and socialise. My mother's wellbeing was regularly and systematically monitored. Nothing seemed too much trouble and if staff encountered challenges they found workarounds and creative solutions. Relatives' needs were also looked after and I felt I was kept well informed about my mother's condition. I always felt my mother could not have been in better hands."
D W
carehome.co.uk rating: 5 out of 5
"My husband came in yesterday on an emergency respite stay. The room and the staff were lovely. He was hoisted into bed, which was much less stress than him trying to walk. I was so impressed with the lounge, which looks like a hotel lounge (not residential care). The staff have done wonders with my husband in just one day, getting up, dressed and eating! The Manager and the staff are as helpful and caring."
Carol H
carehome.co.uk rating: 5 out of 5
"Home from home. Very welcoming, lots of lovely, friendly staff always on hand for residents and families. My dad is very well cared for and happy which is very important. Lots of entertainment and outings and crafts to keep everyone stimulated. Can't praise this home and staff enough. Lovely, lovely place."
S M
carehome.co.uk rating: 5 out of 5
"We are very happy with the care my mother receives at Kingfisher Lodge and she feels very safe and well cared for. She has been very unwell these past two days and the staff could not do enough for her. She loves them all and they are very loving towards her too."
Cherry C
carehome.co.uk rating: 4.67 out of 5
"I am very pleased with staff. They look after my relative very well. He loves his food and he likes all the food and they cook him tea as well."
Gillian P
carehome.co.uk rating: 5 out of 5
"Dad was at Kingfisher for about 3 weeks only and he was in for end of life care. The staff from cooks to cleaners up to senior manager were brilliant. All friendly and always available when help was needed. Emphatic at all time, supportive also at all times. I could not say thank you enough. I will always recommend Kingfisher and already have. Thank you, Kingfisher."
Philip L
carehome.co.uk rating: 4.75 out of 5
"Kingfisher Lodge is an excellent nursing home. The staff are amazing so too are the managers. Nothing is too much trouble. I would like to thank each and every member of staff for showing my dad the utmost respect and dignity during his last few weeks. Thank you."
A L
carehome.co.uk rating: 5 out of 5
"I have found the staff and management courteous and kind. They care about the residents and do their best to make them comfortable."
John Y
carehome.co.uk rating: 3.83 out of 5
"Pleasant, welcoming, friendly environment. Activities have become more varied of late and greatly enjoyed by my father. Better rapport between my father and staff."
P L
carehome.co.uk rating: 4.5 out of 5
"So pleased my husband could go back to Kingfisher Lodge for respite care. All the staff are very friendly and go the extra mile to make the patient feel welcome and cared for. Each person is treated as an individual and personal choice is catered for be it bed rest or a food choice."
I Y
carehome.co.uk rating: 4.91 out of 5
"Kingfisher Lodge is a beautiful place to live - the resident's rooms are very well maintained and the views over the Avon Valley are stunning. This does give my mother a real sense of joy - she has one of the best views in the house!! Her carers are kind and considerate and do go out of their way to make her feel 'at home'."
Julia N
carehome.co.uk rating: 4.5 out of 5
"Kingfisher Lodge went through a very serious decline over 2-3 years, however in the past 10 months there has been a good and markedly high improvement in all areas in staffing, care, attitude etc. The atmosphere is very good with happy staff."
W H
carehome.co.uk rating: 4.25 out of 5
"The home is clean, warm and residents are well fed. The premises are in excellent condition. Staff are caring and pleasant but still need to pay attention to details."
Richard C
carehome.co.uk rating: 3.92 out of 5
"My brother moved to Kingfisher Lodge 11 months ago, after viewing several homes he chose Kingfisher. We liked the way it was being run and the way the staff look after the residents, as nothing is too much trouble for them. We are kept well informed of any problems that might occur and they are dealt with straight away. I think the staff of all the various departments work extremely hard to ensure the residents are well cared for, this shows in the well being of my brother. I have never seen a member of staff without a smile on their face, excellent 10/10."
Colin B
carehome.co.uk rating: 5 out of 5
"My mother moved to Kingfisher Lodge in August 2016 and the Care Home received an Unsatisfactory report from CQC the following month. I am glad to say that things have significantly improved since that time, and this has been substantiated by a further CQC inspection carried out in Spring 17 and published in June. Barchester responded to the initial report by bringing in a new Management Team and overhauling operating procedures and reviewing staff and resident relations. I am most especially pleased to see that there is much evidence of increased openness, respect and trust between residents and all staff - including domestic, nursing, care and management. And laughter, fun and music. I am also very pleased that the new Robin unit has been established - within the Lark Memory floor; this has brought together around a dozen of the more able and engaged residents along with a smaller body of care staff, which I believe is more stimulating and interesting for all involved."
Kingsley D
carehome.co.uk rating: 4.25 out of 5
"Seems to have improved significantly since the introduction of the new management. Many visible improvements within the home. Great staff who show real empathy. It's good to see new activities introduced to and mental stimulation for the residents."
David W
carehome.co.uk rating: 4.58 out of 5
"All the staff here are excellent. Nothing is too much for them, which has made my stay here very nice and homely."
Mary U
carehome.co.uk rating: 4.42 out of 5
"I am very happy with my mum's care in Kingfisher Lodge, she is well looked after, the carers are very caring with her. I have no doubts when I am not there."
J W
carehome.co.uk rating: 4.08 out of 5
"My husband has been in this home for 4 years and 8 months. There have been so many changes during this time. Not to mention 10 managers. The residents need stability. It would be nice to have the same carers each day as people with dementia need to see familiar faces. His care is good, any issues I deal with them."
Linda L
carehome.co.uk rating: 3.75 out of 5
"My mother has been a resident at Barchester Kingfisher Lodge for nearly 3 years. On arrival, she was made to feel very welcome and every effort was taken to settle her in and make her feel at home. The staff were friendly and helpful, treated with respect at all times. She especially enjoyed the musical activities -visiting singers etc- and music workshops. She also loved the visits from the donkeys, birds of prey and exotic animals! Over the last couple of weeks, before she died, she was treated with exceptional care and dignity and I and the rest of the family were well looked after too."
L K
carehome.co.uk rating: 3.75 out of 5
"The care staff and nurses have been excellent. I like the food and usually clean my plate. I enjoy my room and have a good view of the garden and the hills beyond."
E Y
carehome.co.uk rating: 4.83 out of 5
I feel comfortable and happy in my home at Kingfisher Lodge and it suits my needs very well. I enjoy the food and have no complaints. We have lovely views and I like watching the birds, which I appreciate now that I am older.
You only have to ask for anything and it's done straight away. Staff and residents are friendly and everyone chats to you. It's a delightful place to be in and I would highly recommend it to anyone. Relatives don't look anxious when they leave, which shows confidence in the home. Menu- marvellous! Choice- Marvellous! One contented group of people…including the staff!

Read our brochure 'Life in our home. Providing care through coronavirus' for more information on how we're here to help you and your loved one.

Read brochure
Food & Nutrition
Activities & Events
Care & Facilities
What happens now?
Are you ready to discuss your individual care requirements? Pick up the phone and talk to us, book a visit to our care home or come and take a look around our facilities.
Care enquiries
New care enquiry phone lines are open 8am - 8pm
01225 560 597
All other calls
Our fees and contract
We want to be as transparent as possible about how we charge for the different services we provide as well as what's included in our contract. Please click the links below to find out more about our fees and contract.
View typical fees
View Our Contract
Useful downloads
Here to help you make the right decision about your care requirements.
90