What our families say: Kernow House Care Home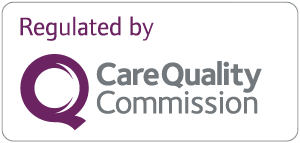 "It's difficult for me to express opinions in detail as I was unable to enter the building because of Covid restrictions. My views are based on conversations with the nurses and carers at Kernow House and what my husband has said during the time he was there (9months) and since he has returned home."
E M
carehome.co.uk rating: 4.22 out of 5
"My wife has been a resident at Kernow House since February 2014. She has Huntington's Disease and Millaton Ward has staff with experience of this rare condition. During my wife's stay at Millaton, Kernow House, she has been cared for by a team of carers and nurses who have always impressed me profoundly. I have frequently sat in the common room during mealtimes and watched the staff feeding the residents who are unable to feed themselves. I have watched carers treat each resident as an individual and watch very carefully what their preferences are, how they need to be fed, how they swallow and what their likes and dislikes are. I also like the fact that if an incident occurs I always receive a telephone call to alert me to it and explain the circumstances. I have no hesitation in recommending Kernow House to other families unreservedly."
Jeremy P
carehome.co.uk rating: 4.58 out of 5
"I was delighted to see how well cared for my cousin is. She has made some progress since moving here and it is good to see her walking again. She seems really happy. Her room is beautiful and kept really clean. She is cared for by lovely staff who really know her. Everyone we met on our visit went out of their way in making us feel really welcome. It's a caring and friendly environment."
J S
carehome.co.uk rating: 4.92 out of 5
"My wife is being extremely well looked after. The staff and facilities are excellent, they are very friendly and show lots of compassion and understanding. The rooms are comfortable, the social areas very open and inviting. Thank you very much."
Trevor H
carehome.co.uk rating: 4.17 out of 5
"I have been well informed. The staff have been amazing and respectful, they are clearly well-led. Visiting during the pandemic has been organised and very well executed. Concerns I raised were discussed and a solution was found. Happy with everything."
Stephen T
carehome.co.uk rating: 4.42 out of 5
"I have been very impressed with the calm and caring way the staff have helped my husband with his physical and mental problems, also helping to reignite his interest in the life around him."
Elisabeth M
carehome.co.uk rating: 5 out of 5
"Kernow House certainly deserves another huge thanks from us. Their care and dedication to Mum (and us all as a family) have been outstanding throughout 2020. When our weekly visits ended, staff were quick to offer Skype, and this has been amazing over the past 9 months. Mum adores seeing her whole family on a regular basis and she truly continues to share our lives. Thanks to the many staff members who have enabled this, you are all fantastic. The introduction of outdoor visits has been brilliant for Mum to see us face to face, and the new pods are so cosy in these winter months. I've also received excellent telephone updates (as required) to discuss Mum's care needs and the families meeting on Zoom was also lovely. Of course, we all miss seeing you like we did, but Mum is doing so well, always looks happy and we are 100% included in her care. Thanks also for accommodating the regular flower deliveries, her room always looks lovely. Happy New Year and best wishes."
Sarah W
carehome.co.uk rating: 5 out of 5
"Over the eight months my mum spent in Kernow House myself and my family were very happy with the standard of care she received. Obviously it was an extremely challenging time for the carers, Mum and ourselves due to the restrictions posed by the Covid pandemic. Visiting had to be curtailed for long periods of time and activities were also limited due to the ongoing situation. However the carers and nurses went above and beyond to ensure the safety of all their residents including Mum and did their very best to keep her comfortable, pain free and as happy as possible. She enjoyed the food and when we were able to visit she looked clean and well cared for. The staff were always friendly and helpful, at the end of the phone when needed. We only wish that she could have experienced life in Kernow House during "normal" times. At the end of her life she was treated with gentleness, kindness and respect as indeed were we. What more can I say? Thank you to all the staff at Kernow House."
Janet P
carehome.co.uk rating: 4 out of 5
"My cousin has been a resident for many years and my brother was also a resident for 12 years. During that time, the care shown to both has been excellent. Both have suffered from Huntington's Disease and the staff are extremely knowledgeable of this condition. The staff have always been very welcoming and supportive towards me during times of uncertainty. Additionally, there is a wide range of activities to suit everyone and the opportunity to have trips out, which have greatly enhanced the wellbeing of the residents. The building is always clean and decorated to make it feel very homely. The staff also decorate the communal areas for special occasions ie. Christmas, Easter, Remembrance Day, Halloween. The resident's birthdays are celebrated with a cake. I would have no hesitation in recommending Kernow House for either respite care or as a resident."
Maxine R
carehome.co.uk rating: 4.5 out of 5
"My 92-year-old mother was moved to Kernow House on 24/8/20 following 9 weeks in hospital from 21/6/20 from 2 seizures and dementia. Kernow House nursing staff and carers have been outstanding. Throughout lockdown, I have had regular weekly updates, often 2-3 times a week, which has been so reassuring, along with phone calls to Mum. They let us know as soon as we were able to start socially distanced visits and it was a joy to see how Mum had connected with her personal carers, looking to them for clarity, reassurance or help in finding a word, during visits. They have made this transition for both Mum, and I, smooth and peaceful. Mum is, for the first time in many years, very peaceful, content and no longer lonely! Her carers treat her as if she was their very own grandma, with sincere genuine kindness, thoughtfulness, love, respect and care, which is evident in Mum when we see her every week. She's safe and cared for beautifully for her final years. I can't recommend them highly enough."
Julie B
carehome.co.uk rating: 5 out of 5
"The care Dad has received has been excellent and all the staff are caring, professional and take great pride in looking after everyone in their care. I am very happy with the care Dad has received during his time at Kernow House."
Philippa S
carehome.co.uk rating: 5 out of 5
"My sister lives in the Millaton Unit, Kernow House. She has complex needs and presents many challenges to the staff caring for her. They are unfailingly kind, understanding, professional and well versed in her care needs. They also take time to build a relationship with family members which is so reassuring when ringing for updates etc. I would have no hesitation in recommending Kernow House."
Beverly B
carehome.co.uk rating: 4.92 out of 5
"I am very very happy with the care my husband receives at Kernow House. The staff are all so lovely and caring. Nothing is too much trouble. The home is well designed with lots of space and all the residents look very smart and well cared for. It is very hard leaving someone you love behind in a home but Kernow House makes it so much easier."
Lyn F
carehome.co.uk rating: 4.5 out of 5
"My mum found settling very difficult, there were several homes before Kernow House. I found she relaxed there. I know she had many upsets but they coped well with her. I have nothing but great respect for the staff and a lot of thanks for their care."
Beatrice H
carehome.co.uk rating: 5 out of 5
"Always have time to give and explain anything asked. Very professional. Always cheerful."
Lynn R
carehome.co.uk rating: 5 out of 5
"I can not thank the staff enough at Kernow House for the continued care and attention for my husband. Their empathy and support for both my husband and myself is very reassuring."
Yvonne P
carehome.co.uk rating: 5 out of 5
"My husband has been in a unit for 5 years and has been well cared for and treated with respect. The unit is secure and has a happy team of nurses and carers who are well trained and have always show patience and resilience in all situations. I particularly like the set up of the unit with its central garden and when possible the residents are encouraged to use it. There is a good programme of activities led by a very capable team. I would have liked a regular update on his general health and needs and kept informed in changes in staff and management."
M M
carehome.co.uk rating: 4.09 out of 5
"My wife was a senior medical professional and main board member before her deteriorating brain condition forced her to have to resign. Eventually, I had to give up 24/7 care. We tried several care homes but only the present unit stopped her screams and physical injuries. She has been in their care over 7 years."
J K
carehome.co.uk rating: 4.25 out of 5
"My mum has been a resident in Kernow House for 16 years. She has always been treated with dignity and respect. The staff have also been supportive to us as a family. Her journey has been very traumatic and upsetting at times due to her medical condition. The staff in Kernow House have been amazing at coping with my mum's behaviour, especially when first admitted. As a family we will always be very grateful for the level/standard of care given to Mum, with staff treating her as an individual, looking at her needs and interests to enable her to enjoy her time within Kernow House."
Jan V
carehome.co.uk rating: 3.83 out of 5
"My husband was diagnosed with multiple dementia three years ago and has spent the last 18-months in St Prian unit in Barchester House. He was welcomed with open arms and friendly faces. He settled into his new surrounding very quickly, which was such a joy and a load off my mind. Although his room is small, it is adequate. Up until March lockdown, I visited four or five times a week, it was wonderful. He was happy, kept clean, fed, watered and entertained. I was delighted with his progress. Then no visits or activities, he became withdrawn and lonely. Garden visits were introduced in July, but he didn't respond well - I didn't visit him for 8-months. He was refusing medication, food and drinking and became very weak. The doctors gave him end of life priveledges. I started to visit almost daily (it is an 80-mile round trip) and he now recognises me and his food and fluid intake has improved considerably. Thank you, Barchester staff, at all level for all you do for my precious husband."
Judith R
carehome.co.uk rating: 4.83 out of 5
"I would like to highly recommend Kernow House especially the St Perrin Ward and all the staff. My father was a resident for 4 yrs and the care he received was exceptional he had vascular dementia and received one to One care. My mother and I visited regularly and felt so grateful he was being taken such great care of it gave us peace of mind. The staff went the extra mile and I would like to thank them especially four carers, in particular, there are many others who interacted with my father and we are most grateful. We live in Torquay so it wasn't a quick trip 2/3 times a week but it was well worth the travel to have such amazing care for my amazing father. Sadly my father has passed and during the difficult final days, the staff were incredible. We will be forever grateful."
Persephone
carehome.co.uk rating: 4.5 out of 5
"My mum came to Kernow House in June 2017. Kernow House is amazing and the staff have built up their own personal relationships with Mum, which is very important to her own abilities. I have full access to the hair salon (if Mum fancies an extra pamper day) and we have also enjoyed visits to the local shops and cafes. Your recent refurbishment looks more like a hotel, it's wonderful. My father has commented today that he could not wish for Mum to be anywhere else, which is lovely to hear considering we are over one hour drive from home. Mum's key staff are very person-centred, knowing what she needs but also able to interpret her behaviour to give a specialised approach. Thank you for all you do."
Sarah W
carehome.co.uk rating: 5 out of 5
"My wife has Huntington's Disease and after some years of increasingly frequent respite care, she has been resident in Upper Millaton, Kernow House, since February 2014. I visit at least twice every week and frequently observe the team of Care Assistants looking after other residents and I have repeatedly been struck by the empathy and intuition which you can see them using to care for each individual resident. We recently celebrated our 50th wedding anniversary and the team provided a special cake, a card and a special golden wedding photograph. On that morning (a Saturday) one of the carers came in on her day off (unpaid) to do my wife's hair in the way she likes it. While that was a special day, the care that the core team of carers provide is generally excellent and so important for patients with HD who are otherwise frequently misunderstood by staff who have little experience of this rare genetic condition."
Jeremy P
carehome.co.uk rating: 4.08 out of 5
"I became a resident at this home on 30th May 2017. All the staff have been most friendly and helpful. They listen and help with anything they can. The food served up is delicious and of such a high standard. The menu is carefully selected. I've thanked cooks for the excellence of their food. It's a pleasure to be showered with help. It's what a real home should be for us old folks. Simply great! I myself am 83, with poor legs due to cellulitis."
Victor B
carehome.co.uk rating: 4.83 out of 5
"Prior to June 1st staffing levels were very good, particularly the hostess role in the kitchen, serving meals and helping residents to eat and drink. However that role has been discontinued, as have a few carer roles and the difference is quite noticeable, standards have fallen although the staff do their best."
Gillian S
carehome.co.uk rating: 4 out of 5
To all the staff at Caradon,
Thank you for all your help and care for my dad.
I would like to say a special thank you to the staff who tended to my dad on the day he passed away. They were compassionate, caring and supportive, not only towards Dad, but to us.
Thank you.
To all the nursing care and support staff - Caradon Unit:
To each and every one of you: thank you!
My wife was always treated as someone special - and was! The respect, together with the care, time and attention each and every day, made so much difference, particularly during her last days.
I my not be a regular Hobnob (chocolate!) visitor, but all of you and your many kindnesses will remain long in my thoughts.

Read our brochure 'Life in our home. Providing care through coronavirus' for more information on how we're here to help you and your loved one.

Read brochure
Food & Nutrition
Activities & Events
Care & Facilities
What happens now?
Are you ready to discuss your individual care requirements? Pick up the phone and talk to us, book a visit to our care home or come and take a look around our facilities.
Care enquiries
New care enquiry phone lines are open 8am - 8pm
01566 461133
All other calls
Our fees and contract
We want to be as transparent as possible about how we charge for the different services we provide as well as what's included in our contract. Please click the links below to find out more about our fees and contract.
View typical fees
View Our Contract
Useful downloads
Here to help you make the right decision about your care requirements.
89