What our families say: Kernow House Care Centre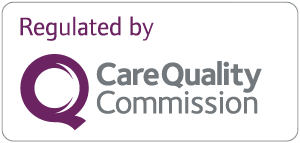 "My mum came to Kernow House in June 2017. Kernow House is amazing and the staff have built up their own personal relationships with Mum, which is very important to her own abilities. I have full access to the hair salon (if Mum fancies an extra pamper day) and we have also enjoyed visits to the local shops and cafes. Your recent refurbishment looks more like a hotel, it's wonderful. My father has commented today that he could not wish for Mum to be anywhere else, which is lovely to hear considering we are over one hour drive from home. Mum's key staff are very person-centred, knowing what she needs but also able to interpret her behaviour to give a specialised approach. Thank you for all you do."
Sarah Wcarehome.co.uk rating: 5 out of 5
"My wife has Huntington's Disease and after some years of increasingly frequent respite care, she has been resident in Upper Millaton, Kernow House, since February 2014. I visit at least twice every week and frequently observe the team of Care Assistants looking after other residents and I have repeatedly been struck by the empathy and intuition which you can see them using to care for each individual resident. We recently celebrated our 50th wedding anniversary and the team provided a special cake, a card and a special golden wedding photograph. On that morning (a Saturday) one of the carers came in on her day off (unpaid) to do my wife's hair in the way she likes it. While that was a special day, the care that the core team of carers provide is generally excellent and so important for patients with HD who are otherwise frequently misunderstood by staff who have little experience of this rare genetic condition."
Jeremy Pcarehome.co.uk rating: 4.08 out of 5
"I became a resident at this home on 30th May 2017. All the staff have been most friendly and helpful. They listen and help with anything they can. The food served up is delicious and of such a high standard. The menu is carefully selected. I've thanked cooks for the excellence of their food. It's a pleasure to be showered with help. It's what a real home should be for us old folks. Simply great! I myself am 83, with poor legs due to cellulitis."
Victor Bcarehome.co.uk rating: 4.83 out of 5
"Prior to June 1st staffing levels were very good, particularly the hostess role in the kitchen, serving meals and helping residents to eat and drink. However that role has been discontinued, as have a few carer roles and the difference is quite noticeable, standards have fallen although the staff do their best."
Gillian Scarehome.co.uk rating: 4 out of 5
To all the staff at Caradon,
Thank you for all your help and care for my dad.
I would like to say a special thank you to the staff who tended to my dad on the day he passed away. They were compassionate, caring and supportive, not only towards Dad, but to us.
Thank you.
To all the nursing care and support staff - Caradon Unit:
To each and every one of you: thank you!
My wife was always treated as someone special - and was! The respect, together with the care, time and attention each and every day, made so much difference, particularly during her last days.
I my not be a regular Hobnob (chocolate!) visitor, but all of you and your many kindnesses will remain long in my thoughts.
What happens now?
Are you ready to discuss your individual care requirements? Pick up the phone and talk to us, book a visit to our care home or come and take a look around our facilities.
Care enquiries
New care enquiry phone lines are open 8am - 8pm
01566 461133
All other calls
Our fees and contract
We want to be as transparent as possible about how we charge for the different services we provide as well as what's included in our contract. Please click the links below to find out more about our fees and contract.
View typical fees
View Our Contract
Useful downloads
Here to help you make the right decision about your care requirements.
89