What our families say: Kenwyn Care Home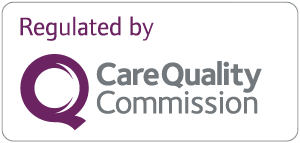 "The manager and her team have created a kind, compassionate and caring environment at Kenwyn. Our aunt and uncle have been treated with genuine care and it has been a real comfort to us, knowing that they are safe. The medical care that they receive is comprehensive and the staff on both Tresco and Trelissick have been amazingly kind and caring. I have utter confidence in Kenwyn and the staff there; their professionalism means that we don't need to worry, even during a very difficult time for the family."
Claire A
carehome.co.uk rating: 5 out of 5
"My wife was admitted to the care home with dementia. The care that she has received been absolutely wonderful in every way. I feel so reassured after each visit that she is in the best place possible with the condition she has. Most of all she is happy and enjoying time with the staff on the ward who make the most of every day for my wife. It is also a great comfort to my 3 children and their families who feel exactly the same as me in their praise for the staff and the care home."
D K
carehome.co.uk rating: 5 out of 5
"My father (84) was only at the home for three weeks before he died. In that time he was treated professionally and with great care. The staff were courteous and understanding of both his needs and our requirements. In these difficult Covid times, a difficult situation was made much easier due to the staff understanding."
Matthew H
carehome.co.uk rating: 4.55 out of 5
"Manager and Deputy Manager were very supportive with all the problems I had with my uncle's care at Kenwyn. All the carers and staff were helpful, caring and considerate. Both my aunt and uncle were very well looked after at Kenwyn. There were one or two issues at the beginning but things greatly improved after the new manager took over."
D R
carehome.co.uk rating: 4.83 out of 5
"The general manager and her team have been so kind to us as a family during the COVID pandemic. They are looking after Mum with great care and living a long way from Mum we all feel at ease and know Mum is in great hands."
A W
carehome.co.uk rating: 5 out of 5
"The team at Kenwyn have been massively supportive and completely amazing during what has been an extremely difficult and upsetting time. The care given, the activities and modern, well-kept surroundings are excellent. I cannot thank the team at Kenwyn enough. Highly recommend!!!"
J D
carehome.co.uk rating: 5 out of 5
"Excellent proactive rather than reactive care delivered with a smile. Very inclusive management and staff, with an open-door policy that encourages access to management and senior nursing/care staff."
D P
carehome.co.uk rating: 4.82 out of 5
"My husband has been in Kenwyn for the last eighteen months and he has had wonderful care at all times. He is in Tresco and is quite settled. The staff are excellent and always have time to listen and help. The food is wonderful and great care is taken to make sure it is right for each resident. The new management has made a big difference and hopefully, all vacancies can be filled soon, making it easier for existing staff. Thank you Kenwyn."
P D
carehome.co.uk rating: 5 out of 5
"My husband was very well looked after. The staff were very friendly, loving and well trained to look after him. He was 90 years old, a diabetic, nearly blind, bedridden and suffered with late Parkinsons, so needed a lot of attention which he received. The staff handled his death with great respect and organised the undertakers etc. well."
R S
carehome.co.uk rating: 4.5 out of 5
"Most pleased with the home and staff. We are always made welcome. My brother is well looked after. Would recommend to anyone. He has been very happy for the last 12 years of his stay. I am sure will miss the staff who have been like family to him. With thanks from his brother and family."
C C
carehome.co.uk rating: 5 out of 5
"Grandad has been in Kenwyn for three weeks now. He has received 1-1 sessions with the physio who is employed by the home - this is so unusual to have a physio employed in the care home. The chef is great and has taken a lot of special requests regarding Grandad's food. The new manager has spent time discussing Grandad's care. We chose well."
E M
carehome.co.uk rating: 5 out of 5
"My wife has been a resident for one year. Initially, the care and attention to detail was excellent. However, in the last few months, there has been marked evidence of deteriorating attention to the "charter commitment" given by a Barchester care home. Representation was made to management in this period but little improvement seen. However, since new manager appointed, there is evidence that improvements in care and safety are improving."
G P
carehome.co.uk rating: 3.4 out of 5
"When life's journey takes a sad and difficult road, we need help and support along the way. The kindness, care and support shown by the staff at Kenwyn Care Home, not just to my husband but also to me, has been exemplary. Through all the tears and heartache, I gather strength in the knowledge that my darling husband is receiving the best care and attention we could wish for."
Geraldine P
carehome.co.uk rating: 4.33 out of 5
"After being neglected at another care home, I was untrusting of the care system. Kenwyn have restored my faith. This home is amazing, they have turned my fathers life around. They are caring, friendly and personal to both family and residents. They are professional and understanding of the care required. My father is extremely happy living here, couldn't recommend it more!"
Kitty D
carehome.co.uk rating: 4.75 out of 5
"My wife came here after hospital, the prognosis was a little bleak. Since being here she is receiving the best possible care I could wish for. The staff are warm, friendly, caring and professional. Nothing is ever too much trouble and because of this, her condition has improved. In a nutshell its a fantastic home with fantastic staff, from the management to the carers to the kitchen staff."
Peter E
carehome.co.uk rating: 4.5 out of 5
"Kenwyn staff are very caring and know what my husband's interests were before he became incapacitated his passion was football and the staff always accommodate his wish to watch any football on TV. The home is very welcoming to me and always keeps me informed as to any concerns they may have."
J T
carehome.co.uk rating: 4.42 out of 5
"The staff of the Tiesco Unit (memory lane) went above and beyond in terms of care and devotion. In reception, you were always greeted with a warm smile. The food quality and variety were second to none. Overall a wonderful place."
Eleanor S
carehome.co.uk rating: 5 out of 5
"The peace of Barchester Kenwyn Care Home and the kindness and thoughtfulness of the staff were solace to my sister in a horrendous situation. Thanks in large to the manager, my brother-in-law was able to return home for his last days as was his wish."
Hilary M
carehome.co.uk rating: 4.67 out of 5
"My husband was discharged from the hospital to the care at Barchester Kenwyn Care Home at the end of his life. They looked after him with dignity and fondness. They also looked after me at a difficult time. They assisted me in taking him home for the last few days. The peace and kindness experienced at Barchester Kenwyn Care Home was a great relief after the hectic turbulence of a hospital ward. I would like to thank all the staff for their care."
Carol O
carehome.co.uk rating: 4.92 out of 5
"For the short time my mother was a resident of this care home, all staff made her stay and us as a family welcome at all times of the day or night. They did everything they could to support my mother and the family and nothing was too much trouble. A lovely warm and friendly atmosphere with caring staff."
Dana E
carehome.co.uk rating: 3.75 out of 5
"The carers have always been nothing but patient and respectful to my parent. Nothing is too much to ask. They are always pleasant to all my family that visited and are always friendly and polite."
G R
carehome.co.uk rating: 5 out of 5
"Have always found this to be a lovely home and am glad my husband resides here. I know he is well cared for in nice surroundings and have no hesitation in recommending Kenwyn. Unfortunately, over the past few days, there has been insufficient staff to make it safe. As the new manager just started yesterday he will deal with this as soon as possible."
S F
carehome.co.uk rating: 3.58 out of 5
"My relative resides on the Tresco Unit at Kenwyn Care Home. Tresco is the dementia unit and my relative has resided there for 5 years. The nurses and staff have always shown genuine care and support, not only to my loved one but also to myself where there have been times of sadness or change. The catering staff are also an integral part of the team. The food and service is very good. I find that I can approach any member of staff on Tresco, from the nurses to the fantastic care teams and have any concerns dealt with or answered. In all circumstances, I have never felt that I cannot approach anyone that either works on Tresco or in Tresco and speak freely to them all. Everyone is courteous, caring and thoughtful and my loved one and I feel very much part of the Tresco family."
Anne W
carehome.co.uk rating: 4.75 out of 5
"I find Kenwyn nursing home maintains an excellent standard of care for my dad. He has been a resident at the dementia ward Tresco for almost four years now. I cannot praise the staff enough they are wonderful. The lady who takes charge of the ward is a beautiful person. She runs Tresco with such care for the residents, with love, patience and professional kindness. I have watched her over these years and I have only ever seen her demonstrate the highest possible standards of professional care."
Kate M
carehome.co.uk rating: 5 out of 5
"I am very pleased with the care my husband is receiving. I can ask the staff anything relating to my husband and they are very eager to help. Very pleased!"
Marlene H
carehome.co.uk rating: 4.83 out of 5
"The care at Kenwyn is excellent and I could not fault it, the standard of care is next to none. Caring family and always helpful and understanding. Mum is always treated with dignity and respect."
Grace R
carehome.co.uk rating: 5 out of 5
"Very happy with the care that my mother has received over the last 12 months. The staff are brilliant as is the food. Large rooms with en-suite. Everything is clean. Our family visits range from early morning, afternoons and evenings and on different days of the week. Staff are always friendly and chatty but always putting the resident first. Nothing but praise for them all from the time we enter the front door. Thank you Kenwyn."
Carol R
carehome.co.uk rating: 4.92 out of 5
"My friend went to live at Kenwyn Nursing Home to be near to her family in Cornwall. She spent 14 months there before she sadly passed away. Despite her medical condition she was always cheerful. Whenever we spoke on the telephone she often told me how kind and considerate she found the people who cared for her. This was so important to me as I live 300 miles away and could not visit regularly. I have nothing but praise and thanks for the staff at Kenwyn who strived to make her as comfortable as possible and always had time for a friendly chat. I would not hesitate in recommending Kenwyn Nursing Home for their care and commitment to their residents."
Diana S
carehome.co.uk rating: 3.92 out of 5
"My partner has only been at Kenwyn for 3 weeks. To date, I am very happy with how he is getting along. I feel confident when I leave him that he is well cared for."
Janice M
carehome.co.uk rating: 4.17 out of 5
"The staff are very caring and have a good rapport with residents and relatives. It would seem that more staff are required. This becomes obvious at meal times when staff are assisting residents who cannot feed themselves. If any resident requires other assistance at this time, i.e. to go to the toilet or any other help, then nobody is available. The resident then becomes quite distressed. Laundry can be a problem at times as items of clothing go missing for long periods. I suggest that regular meetings with management and relatives would be a good idea to sort the problems."
Walter W
carehome.co.uk rating: 3.92 out of 5
"My husband is being exceptionally well looked after by a lovely team of people. They make me feel confident that he is getting the best possible quality of life despite his serious disabilities. He particularly enjoys going out into the gardens in his wheelchair whenever it is sunny. The food is really nice and the staff encourage him to eat regularly and sensibly. I am so glad that there was a bed for him."
C S
carehome.co.uk rating: 4.83 out of 5
"Up to present date the service/care given has been very good, would like more ongoing medical condition information. More staff needed. Not many around during staff lunch time"
Albert
carehome.co.uk rating: 3.75 out of 5
"My husband has been here for 4/5 years and I am completely happy with this home. The food is good, excellent staff and caring staff who make it a happy place to live. I really don't have anything negative to say about the home - perhaps upgrade downstairs in particular bedrooms, but I believe this is happening in the near future."
Sheila F
carehome.co.uk rating: 4.17 out of 5
"I have been a resident at Kenwyn Care Home (one of the Barchester Group) and during that time I have noticed the standards have dropped considerably. I am a coeliac and diabetic - I do not always receive suitable food to suit my requirements. Some time ago I was placed on an uncomfortable mattress which resulted in me experiencing very bad backaches. I have now a bariatric mattress which I hope will alleviate my pain. The manageress is most unsympathetic on most wants - never visits patients regularly."
R T
carehome.co.uk rating: 2.64 out of 5
"It was a blessing to me that my dad was cared for at Kenwyn Nursing Home. My dad would always have preferred to remain in his own home, however, Kenwyn, and the care team there made him the most comfortable that I could have imagined him being anywhere, and was like a home from home. The staff at Kenwyn made every effort to ensure my dad enjoyed his time at Kenwyn and cared for him so well. It removed the worry for me as his daughter as I knew that he was receiving such great care. I shall remain eternally grateful for the care, company and love that my dad received from so many of the staff at the home and would not hesitate to recommend anyone looking for a nursing home to select Kenwyn."
Sarah N
carehome.co.uk rating: 4.58 out of 5
"My husband is being very well cared for by all your dedicated staff."
P H
carehome.co.uk rating: 4.75 out of 5
"When I first came here I was at a very low point in my life. Gradually I have become stronger and happier due to the care I have received from Kenwyn staff. There is always a qualified member of staff on each unit. They always inform my case manager of any problems."
Stephanie B
carehome.co.uk rating: 4.92 out of 5
"My sister is very lucky to be a resident in Barchester Kenwyn Care Home. The staff are very caring and nothing is too much trouble. Recently, my sister was admitted to hospital with a respiratory infection, two members of the home visited her there. The rooms are large, well decorated and well maintained. My sister often catches the corner in her room with her wheelchair and the maintenance people quickly repair it. My sister is kept occupied by the activities section and on occasion goes out for the day in home's mini-bus. Best of all, my sister is happy and content at Barchester Kenwyn Care Home."
PM
carehome.co.uk rating: 5 out of 5
"Facilities, staff and quality of care very good. However, problems do arise and I think that is would be a good idea to have regular meetings between management and residents relatives, so that problems can be brought to their attention."
W W
carehome.co.uk rating: 4 out of 5
"My husband has been in the home for 2 and a half years and I have to speak on his behalf due to having a brain injury and loss of memory. On the whole, the care is very good. The only criticism I have is on occasions a senior member of staff did not listen to my concerns I had for my husband when he was really poorly. This has now led to our relationship being frosty. This should not be the case."
Marlene H
carehome.co.uk rating: 3.67 out of 5
"From the moment you enter Kenwyn Care Home, you are aware of the fresh, welcoming reception area and very pleasant staff. This continues throughout the unit. The care staff work in such challenging circumstances, physically and mentally. I so appreciate the kindness and care given to my husband and also for the support and compassion given to me. I am on this heartbreaking journey but along the way I have met the most wonderful care staff to whom I shall be forever grateful."
G P
carehome.co.uk rating: 4.55 out of 5
"My mother is always well cared for and feels comfortable whenever I visit her. I feel she had a good Christmas and is contented. Her room is looking a little shabby now and needs decoration and updated with a wet room, hopefully will be done in the near future, but I understand the foyer and corridors are being decorated first. I feel residents rooms should be updated as first priority as that is where my mother spends her life and would have a greater benefit to her."
Sandra
carehome.co.uk rating: 3.92 out of 5
"A great deal of money has been spent on the building and upgrading of rooms etc and not much spent on increasing staffing levels. The rooms were very good before improvements."
Grace W
carehome.co.uk rating: 4 out of 5
"Information from NHS slow to filter to Kenwyn therefore a lack of information concerning mum's needs. Due to staff relations not all staff up to speed on Mum's health needs. Observations would suggest some staff shortages at weekends, although all staff are pleasant and relate to mum. An information chart discretely displayed (ie. on back of door) would ensure that correct feeding vessels are used and issued. This has also been noted in the dining room. This chart would also inform her daily routine: We have found the nursing and caring staff lovely. Due to lack of dementia mobility mum needs stimulating and is frustrated with her incapacity in terms of bringing like-minded individuals together socially would be beneficial and stimulating. Great efforts were made at Christmas by the staff."
S H
carehome.co.uk rating: 4.5 out of 5
"My Mum lived at Kenwyn Care Home for the last 5 weeks of her life. She received the finest care possible, delivered by some very good nurses and carers. Mum was so well cared for. She was treated respectfully and when mum passed away the staff were so kind to me and my family."
Alison
carehome.co.uk rating: 4.75 out of 5
"Excellent home, caring staff and management, very efficient see below ticked boxes."
David D
carehome.co.uk rating: 4.33 out of 5
"My husband has been at Barchester Kenwyn for 2 years and I have found it to be a very happy place. He is well cared for and the staff are fantastic. On the odd occasion when I have had any small problems they have always been dealt with very quickly. Management very approachable."
Sheila
carehome.co.uk rating: 4.42 out of 5
"My mother came to Kenwyn at the beginning of January. the initial process was handled very professionally by the Deputy Manager and the move was handled well. The staff are all very friendly, helpful and supportive. I have had issues with the laundry service which needs to be better organised. The staff treat my mother very kindly despite her dementia and frailty. She is checked every 30 minutes to ensure she is ok. The food is good and the staff have now found her portion size which makes eating easier. Overall we are very happy to have found Kenwyn for her."
Sue S
carehome.co.uk rating: 4.25 out of 5
"The review was helpful and constructive. The review was carried out systematically and thoroughly and careful consideration was given to all matters which were of special concern such as a noticeable change in behaviour. The review lasted some two hours and I left feeling satisfied that my sons needs were understood and were being catered for."
Ian W
carehome.co.uk rating: 4.73 out of 5
"From my perspective the locations and the grounds are excellent, the fact that the home was purpose built has many positive implications. I applaude and avail myself of the open house visiting policy. This for me is very important, I visit frequently as do friends. My experiences are limited to reception and Treso dementia ward where there is a great family atmosphere which I try to encourage. The nursing staff are most helpful and also facilitate the medical care with dedicated professionalism. The carers are very competent, show extreme patience at times, often go beyond the call of duty, they are the salt of the earth. We would miss them so if they moved on."
Michael K
carehome.co.uk rating: 4.17 out of 5
"I visit my wife every Saturday alonf with my daughter. My wife is very well cared for at Kenwyn, she is kept clean, well dressed and groomed. The food is excellent and the staff are very professional and caring. We could not wish for a better place than Kenwyn for her to stay."
Alan F
carehome.co.uk rating: 4.67 out of 5
"In the eight weeks since my daughter moved into Kenwyn Care Home she has had the best medical attention she has had for some time, the carers are cheerful and helpful and the management hard working and approachable, always ready to discuss any problems that might arise. She has made friends since she has been in Glendurgen section and she is happier and more settled than she has been for some time."
U E
carehome.co.uk rating: 5 out of 5
"My father has been in Kenwyn for 18 months following a stroke. He has gradually deteriorated mentally and physically, but through no fault of the home. They have kept him well fed, warm, clean and tidy whilst keeping him entertained within his limits of attention. Early in his stay he was able to go on trips and was regularly taken to church. In a recent illness they organised medical care and kept us informed of progress (as we were abroad)."
Philip H
carehome.co.uk rating: 4.33 out of 5

Read our brochure 'Life in our home. Providing care through coronavirus' for more information on how we're here to help you and your loved one.

Read brochure
Food & Nutrition
Activities & Events
Care & Facilities
What happens now?
Are you ready to discuss your individual care requirements? Pick up the phone and talk to us, book a visit to our care home or come and take a look around our facilities.
Care enquiries
New care enquiry phone lines are open 8am - 8pm
01872 464 183
All other calls
Our fees and contract
We want to be as transparent as possible about how we charge for the different services we provide as well as what's included in our contract. Please click the links below to find out more about our fees and contract.
View typical fees
View Our Contract
Useful downloads
Here to help you make the right decision about your care requirements.