Meet the Kenwyn Care Home team
Marie Wilson
General Manager
Hi, my name is Marie, and I am the General Manager here at Kenwyn. Welcome to our website!
I have been the Deputy Manager here at Kenwyn since 2019, and have been lucky enough to be able to take up the mantle as General Manager.
I studied nursing at Kings College London and qualified as a nurse over 20 years ago. My first roles were in Vascular Surgery in a Hospital in Croydon. This is where my interest grew in the field of tissue viability, and from where my future roles in the field as a Specialist Nurse and Nurse Consultant developed from. 
I have studied throughout my career, obtaining several additional qualifications and have managed services and teams across different healthcare settings.
I have moved to Cornwall to be close to my family, but also have family in London who, of course, love to visit this beautiful county.
I feel very fortunate to be able to have the support of a great team here at Kenwyn, who I know, like me, are passionate about providing safe & effective care within a supportive and friendly environment.
Irina Oancea
Hi, my name is Irina, and I am a Head of Unit here at Kenwyn. I have been working at Kenwyn on and off since 2015, in the role of a Registered Nurse. In 2019, I took the full-time 'Head of Unit' position on the upstairs nursing units. I have had a varied nursing career, gaining experience in both the NHS and care home environments.
Show More
Jackie Jeffery
I have worked at Kenwyn Care Home for over 20 years. As a Senior Sister on the Glendurgan unit, I am in charge of a team who provide a high standard of specialist care to younger residents, including those with brain injuries and tracheostomy requirements.
Outside of work, I spend my time time caring for my husband and mother-in-law - and I enjoy seeing my Grandchildren. 
Show More
Jo Mawby
I have worked here since 1994, as a Care Assistant, although my background was admin. I transferred to admin 4 years later, as they were looking for a Receptionist, and I worked my way to Admin Assistant, and in February 2021, became the Administrator.
have gained a lot of knowledge about Kenwyn and the admin roles. Each day is never the same; variety is the spice of life and working together as a team.
Show More
Joanne Dempsey
My name is Joanne and I am the Head Chef here at Kenwyn Care Home, since 2019. I have been a chef for over 30 years and have worked in many top hotels and restaurants in my long and varied career, including working alongside the late Gary Rhodes. I moved into care catering 6 years ago and I find it very rewarding.
Getting to know the residents and being able to provide fresh, healthy and nutritious meals for them each and every day is a real pleasure.
Show More
Steve Mawby
Hi, my name is Steve, and I am the Maintenance Manager here at Kenwyn. I joined the Maintenance team at Kenwyn Care Home in 2011. I have since been promoted to Maintenance Manager and pride myself on the knowledge I have of this building.
Marlene Graham
Hi, my name's Marlene and I have worked for Barchester since 1998. I started in Taunton and later transferred to Cornwall. I have been working at Kenwyn since 2011 and I am currently Head of the Housekeeping department.
Adele Beaton
I started working for Barchester on 1st November 2021. I worked for different Care Provider as Peripatetic Manager for two and a half years prior to my move to Kenwyn.
I was drawn to Barchester because of its good reputation and professionalism.
Before my move into Care I was in a completely different role, I had spent 16 years working in the Financial Sector and was a Bank Manager for a high Street Bank.
The change of direction my career took came about because of a desire to help people and make a difference. I still believe I can do that and add value to Kenwyn and Barchester.
The team here at Kenwyn are incredibly welcoming and do a wonderful job caring for our residents. I am thankful to be able to be part of such a fantastic company.
Show More
Ben Trotter
My name is Ben and I have worked here at Kenwyn since April 2021. I see my main role as being Front of House, working as an intergral part of the team and a link between each department.
Before I joined Kenwyn I was a volunteer at The Royal Cornwall Museum at a Curator, along with a part time role in retail. Prior to that I was at University in Plymouth where I studied History, gaining a Masters Degree.
Show More
Joan Robinson
My name is Joan and I have worked here at Kenwyn since December 2021 as an Admin Assistant. I am really enjoying my new role and have found everybody to be absolutely lovely.
My role before joining Kenwyn was as a full time mum, looking after 3 children and 2 step children, which was as busy as it was rewarding.
Previously I studied Business Administration at the University of Chelmsford, acheiving a Degree, I then worked in various roles including Recruitment Advisor, looking after the South West, for a telephone company, moving on to be PA to the Company Director.
Show More
Chloe Macdonald
My name is Chloe, I love spending time with all the residents here at Kenwyn, making a difference to their lives. Myself and me two colleagues, Harvey and Beth make up the Activities Team and we love nothing more than planning life enriching activities. My favourite activity is dancing and seeing the smile it puts on everyone's face. Outside of work I enjoy spending my time taking photos of Cornwa
Show More
Beth Mill
My name is Beth I joined the team in 2021 as an activities assistant. I'm passionate about making a difference and putting a smile on peoples faces. I'm also a hairdresser at Kenwyn and love to help residents find their signature look and feel proud of their hair. Outside of work I enjoy watching films and shopping.
Show More
Harvey Wickens
Harvey has worked at Kenwyn since February 2021. Starting life at Barchester as an Admin Assistant and progressing to Activities co-ordinator in September of the same year, he is the head of the Activities team. Harveys passion is the well being of the residents and this is what drives him each day. Harveys background is in Acting - he has a BA Honours Degree.
Show More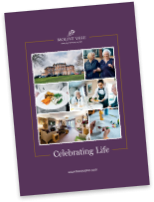 Read our brochure 'Providing great quality care and wellbeing' for more information on how we're here to help you and your loved one.
Read brochure
Food & Nutrition
Activities & Events
Care & Facilities
What happens now?
Are you ready to discuss your individual care requirements? Pick up the phone and talk to us, book a visit to our care home or come and take a look around our facilities.
Care enquiries
New care enquiry phone lines are open 8am - 8pm
01872 464 183
All other calls
Our fees and contract
We want to be as transparent as possible about how we charge for the different services we provide as well as what's included in our contract. Please click the links below to find out more about our fees and contract.
View typical fees
View Our Contract
Useful downloads
Here to help you make the right decision about your care requirements.
88