Activities at our home
Activities are the cornerstone of a wholesome home experience and our Activities Coordinators are always putting their creative minds to the test by organising new and exciting social events for residents to partake in. Of course, we take into account the likes and dislikes of those we support, so if someone doesn't feel like trying something new, there will always be something on offer to reflect their personal interests. For the people who may just prefer some peace and quiet instead, we also offer one-to-one time that can be enjoyed with a nice cup of coffee or just a simple chat – whatever they desire.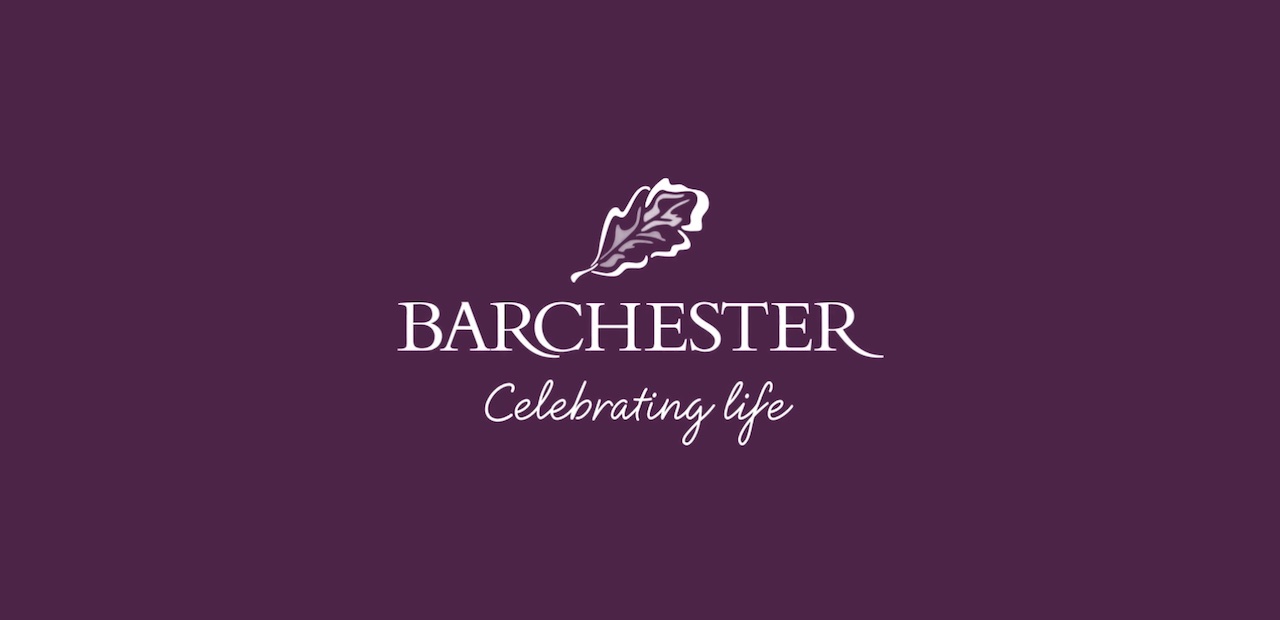 Watch our video on life enrichment in our homes.
Jools Wyngaard
South African born Jools joined the team here at Kenwyn in March 2023 as Activities Coordinator. Jools and her partner moved from South Africa to try life in the UK. Jools background is in Fundraising and Digital Marketing. Jools moved to the Care sector and Barchester specifically to work more closely with the aged and vulnerable and a dream to enrich the lives of residents, specifically after witnessing her Grandmother live with Dementia. Jools also loves animals and misses her cats who are with her family in South Africa. Jools is a huge asset to us all at Kenwyn.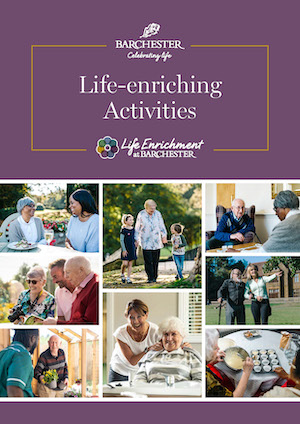 Read our brochure 'Life-enriching activities' for more information about life in our care homes.
Download brochure
Activities and Events Partnerships
As part of our bespoke life-enrichment programmes, we host a number of live virtual events in the home on a regular basis through a number of partnerships with places of interest and world class performance companies
Life at Kenwyn Care Home
,
,
Duane AJ Music performs a fantastic set at Kenwyn
Duane has truly become a beloved figure amongst our residents here at Kenwyn, with perhaps his biggest fans being none other than Chrissy and Jane, our Resident Ambassador, pictured with him here. They eagerly anticipate Duane's regular visits, meticulously clearing their calendars and planning their days around his sessions. What sets Duane apart is his incredible thoughtfulness toward his fans – he often includes specially planned and rehearsed songs in his sets for particular residents, creating a uniquely tailored experience for his loyal listeners. Duane not only knows how to get people dancing, but also how to warm peoples' hearts.
,
,
,
Kenwyn's World Cruise docks in China!
Embarking on our monthly world cruise, this week we anchored in China! It was an incredible journey, filled with laughter and learning as we explored a few Chinese words and phrases and crafted lanterns together while enjoying each other's company. The highlight was undoubtedly our culinary adventure, where our residents savoured delectable Chinese cuisine including wontons, spring rolls and prawn crackers accompanied by an array of dipping sauces. We concluded our immersive experience with fortune cookies, leaving everyone with hearts full of joy and appreciation for this beautiful culture. We can't wait for our next trip so keep your eyes open and your passports ready to join us on our next adventure!
,
,
Cosy winter nights at Kenwyn
On rainy Cosy TV nightswinter days there's nothing better than getting cosy in front of the TV for a good movie. And that's just what we did this afternoon, along with plenty snacks, treats and even some wine. We enjoyed the 1955 classic film 'Beautiful But Dangerous' which sparked memories of classic cinema and started great conversation amongst the residents. What do you think we should we watch next time?
We have a winner!
Ladies' and Gentlemen, we have a winner!
The entire team here at Kenwyn are thrilled to announce that our Managing Director, Natasha Lazovic, has been named Businesswoman of the Year in the Women Achieving Greatness in Social Care Awards 2023.
The purpose of the Women Achieving Greatness in Social Care Awards is to highlight and celebrate the incredible achievements of female leaders in all roles and from all corners of the sector, and create a platform to support rising stars and future leaders. The winners were announced at a Gala Awards ceremony on 21st November at the London Marriott Grosvenor Square hotel.
Natasha Lazovic is Managing Director of Barchester's South Division where she oversees more than 80 homes. She came to the UK in 1994 from Serbia and commenced her training as a nurse. Extremely caring by nature, Natasha has had a trail-blazing career, with dedication and determination she has progressed from a registered nurse to Managing Director. Natasha joined Barchester in 2014 as Regional Director leading 10 homes, which then doubled to 20 as Senior Regional Director, and now she is in charge of more than 80 care homes. Handling an extremely challenging role, Natasha leads her teams with a calm can-do attitude, she is the winner of the Businesswoman of the Year category in recognition of her phenomenal success in leading her division.
Barchester's CEO, Dr Pete Calveley, commented: "I could not be prouder of Natasha. She has had an amazing career and she is a shining example to all her teams that with hard work, you really can achieve anything. I have had the privilege of working alongside her for over 18 years now and there's no one who deserves this award more. She is an exceptional leader and businesswoman."
Congratulations, Natasha!
Rewind Radio visit Kenwyn
Our Home Services Advisor, Adele, meets some fantastic people at Business Networking meetings all around our county, but not many are as wonderful as this lovely pair from Rewind Radio.
Adele invited Nicola and Martyn from the popular Rewind Radio, along with Hugh, Home Services Advisor at our sister home Falmouth Court Care Home - Barchester Healthcare to come along for Coffee, Cake and a chat about future plans and collaborations. We certainly have exciting ideas in the pipeline, so watch this space!
Nicola and Martyn loved the home and especially the cake and we look forward to working together again soon.
,
,
,
,
Novembers Community Dementia Cafe
This month, our beloved Dementia Café transported us back in time to the fabulous 1950s, as Memory Lane turned into a lively haven for an afternoon of nostalgic joy and unforgettable moments. The highlight of the day was undoubtedly the live performance by Greg Woods, a cherished figure who effortlessly transported us to the golden age of rock 'n' roll. Greg had everyone on their feet or tapping their toes to classic hits from the '50s. And no 1950s celebration would be complete without indulging in sweet treats, so everyone enjoyed an old-fashioned ice-cream sundae! We can't wait for our next Dementia Café - keep an eye out for the details to be announced soon.
Upcoming events
Kenwyn's Christmas shopping trip
Come along and join us for our Christmas shopping trip along with a stop off for a festive bite to eat.
Countdown to Christmas
Take a look at all of the wonderful festive events and activities throughout December. If you would like to join us, contacts us for more information.