What our families say: Hollyfields Care Home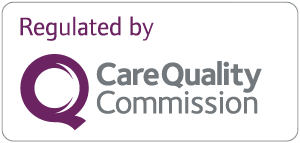 "During the pandemic lockdowns, it was quite difficult trying to access information regarding my mom because the phone was just ringing out. When I did get through the staff were so kind and helpful and even arranged conversations for me to have with my mom. Today I wallowed to see her in her room and the staff were absolutely brilliant."
P C
carehome.co.uk rating: 4.45 out of 5
"First class."
J H
carehome.co.uk rating: 4.5 out of 5
"Wow, what a testing time we have all found ourselves within. Living in a world governed by covid. We were already hugely adjusting to life with our dearly loved grandad, dad and husband living within a care home permanently, then covid struck and made us all feel even more removed. However, Barchester Hollyfields decided this was not to be the case, they did and have done and are doing everything within their power to keep us all as connected as possible. We've had a beautiful picture sent, showing us our loved one is safe and well, video calls, garden visits, window visits and brilliant communication from management over our dear relatives' wellbeing and updates. This has greatly eased our minds during such a difficult time. They even managed to celebrate our relative becoming a great grandad and set up beautiful balloons and banners for an emotional video call. We've sent cards, items and postcards at times that have been safely quarantined and then shared with our loved ones. Thank you all."
Jessica P
carehome.co.uk rating: 5 out of 5
"Due to the Covid pandemic we have unfortunately been unable to visit inside the home or meet the staff personally. However, since his arrival last December we do feel my husband has been well looked after physically and all his special needs have been managed with care and understanding! We also were very pleased to see photos and videos of his Christmas and birthday celebrations, handled so well by the activities staff. A very special thank you to all of the Hollyfield's team at this really difficult time."
Doreen J
carehome.co.uk rating: 5 out of 5
"Ivy House is an amazing place. My Dad celebrated his 80th Birthday yesterday and due to Covid I could not be with him properly to celebrate. I was, however, granted an additional garden visit so I could see him on this special day. The staff supported him to open his presents, sang happy birthday and arranged for a special tea with a birthday cake. The staff are amazing and I am in awe of their patience and kindness to Dad, at all times."
Rachel A
carehome.co.uk rating: 4.92 out of 5
"The staff are friendly. Friendly, helpful. Enjoy being here."
M F
carehome.co.uk rating: 5 out of 5
"I have a great rapport with my supports and all others."
K R
carehome.co.uk rating: 5 out of 5
"Wanted to share our positive experience with Hollyfields Care Home for our dearly loved husband, dad and grandad. Since arriving he has settled quickly and staff did their utmost to get to know him on a personal level. We were always made to feel welcome by all staff when visiting, and even with the COVID-19 situation, Hollyfields have gone above and beyond to maintain communication. A special thanks to the activities coordinator who has organised regular video calls, sent pictures and made us feel never far away! Positively brilliant! Thanks from all the family."
Jessica P
carehome.co.uk rating: 5 out of 5
"For the area, I believe Hollyfields is the best in regards to looking after my dad and his condition. The staff are very friendly, and I feel that my dad is in good hands. The activities they get up to look fantastic, especially over Christmas (the silent disco was amazing and made a great atmosphere). I'd like to add how good they have been during this pandemic, being able to see my dad through video calls, which they've arranged is very comforting in making sure he's ok. Overall - Thank you Hollyfields"
Charlotte S
carehome.co.uk rating: 4.42 out of 5
"The staff at Hollyfields are professional but caring people who only have the service user's best interest at heart. These people are excellent in very challenging situations and deserve all the praise and gratitude I can give."
Mark K
carehome.co.uk rating: 5 out of 5
"I find your activity staff excellent and love some of your visiting singers and entertainers very good keep it up."
R I
carehome.co.uk rating: 4.25 out of 5
"My dad has been at Hollyfields for 5 years. Dad has been treated with respect and dignity. The staff are very good, friendly and approachable. Dad enjoys the activity room where it has been made into a sensory room. The food is homemade and Dad seems to enjoy his meals. The team at Hollyfields are dedicated to the residents and work hard."
Julia F
carehome.co.uk rating: 4.08 out of 5
"This care home is amazing. All staff are so kind and caring and make me and my family feel welcome every week we come. The service they give to my grandad is outstanding and would recommend to any family looking into care homes. Thank you."
Holly W
carehome.co.uk rating: 5 out of 5
"My mam was a resident at Hollyfields for 3 years. In that time Mam had a good quality of life, getting up most days and being entertained by the staff and outside entertainment. Unfortunately, on 4th December 2019, she passed away aged 89 years. We suggested to the home to have Mams wake there and let her leave Hollyfields as it was her last home. They gave her a lovely send-off in a private room with access to the garden."
Suzannah M
carehome.co.uk rating: 3.83 out of 5
"Lovely caring home for my friend's dad, staff are very welcoming and love all the activities that are available for the residents."
Emma C
carehome.co.uk rating: 4.58 out of 5
"I feel perfectly happy visiting my husband in Hollyfields. The staff are all friendly, that also includes the cleaning staff. He has come on really well since being there and is taking all medication etc which I could not get him to take at home. He likes the musical mornings and afternoon. There is always something going on to keep him occupied. I also enjoy sitting with him and taking him for little walks. I'm made most welcome."
P A
carehome.co.uk rating: 4.17 out of 5
"My dad moved to Hollyfields as his Dementia worsened. I found the staff patient and caring towards my dad and other residents. They keep me well informed. I especially like how they dish up little portions of food for the residents to see and choose what they want to eat. The organised events are great. Fun days, horses visiting themed days etc. The home and the gardens are well kept."
N S
carehome.co.uk rating: 5 out of 5
"My view is that my father is well cared for his mental and physical state is well managed and monitored. The staff are very caring and switched on to his mobility and safety and diet they seem to make time even though busy to listen when he wishes to chat or has some concerns about things."
David J
carehome.co.uk rating: 4 out of 5
"Wonderful caring, compassionate staff. Residents always appear stimulated. Safety appears paramount. A genuine sense of care and concern from all Staff I have met. I would Feel happy if my loved one did reside within this facility as they are so very educated in the Dementia field and nothing is ever too much trouble."
Sharon D
carehome.co.uk rating: 4.17 out of 5
"I enjoy the good entertainment. The people here are very nice."
Betty L
carehome.co.uk rating: 5 out of 5
"I have been treated excellently and very well by all of the staff and am very pleased with my stay. The food has been excellent."
Janine D
carehome.co.uk rating: 5 out of 5
"My father has been at Hollyfields since November 2017, he took a bit of settling in at the time. The staff were kind and caring and very loving towards him, giving him plenty of time to talk with them and to quell his fears. They slowly encouraged him to join in with things going on, he goes out regularly to pubs, garden centres and tea rooms which he loves. I cannot express enough my thanks for his care."
David J
carehome.co.uk rating: 4.92 out of 5
"I have found the home to be first class in meeting my wife's needs."
J H
carehome.co.uk rating: 5 out of 5
"We are so lucky to have our relative in such a lovely home. He couldn't be in better hands. There is a man who is a star and remains a credit to the team. I would have no hesitation to recommend this home to anyone."
Laura L
carehome.co.uk rating: 5 out of 5
"Since the home has had a new manager the home has been turned around. Excellent changes made around the home making it more dementia friendly. Hollyfields Care Home is a great care home and I am extremely happy that my grandad is cared for here."
Jess L
carehome.co.uk rating: 5 out of 5
"Excellent quality of care from a team led brilliantly by the manager. At what has been a very difficult time for us as a family, Hollyfields has been wonderful and continues to be a huge ongoing support."
Liz
carehome.co.uk rating: 4.42 out of 5
"A warm and welcoming when entering the home. Any problems dealt with as soon as is possible."
Lynne W
carehome.co.uk rating: 5 out of 5
"The staff are very helpful."
P H
carehome.co.uk rating: 4.42 out of 5
"From January - October 2017 there have been problems with Hollyfields in relation to management and care for my relative. Since October 2017 new management has been put in place and the care my relative has been receiving has improved. There has been in terms of basic personal care/hygiene/recording of documentation/recording of medication care plans and legal requirements. Generally, Hollyfields is improving and the staff are always helpful and professional."
F W
carehome.co.uk rating: 4.08 out of 5
"I regularly visit dad and have found that the last 6 months the care dad has received has improved and the staff all seem really happy. Really enjoyed our visits and dad is looking happy and well cared for better than when we first arrived. Credit to the new management."
G B
carehome.co.uk rating: 4.64 out of 5
"A much improvement since late spring/early summer i.e following the new manager's arrival. It has been a massive relief to witness an overall lift in standards of cleanliness we've also been advised of reviews on medication, weight and activity which for us have yielded amazing results. I think there is still some room for improvement re facilities and decor/refurbishment. However, you can tell with the overall "more relaxed" and better cared for residents that results are evident"
Greg O
carehome.co.uk rating: 4.42 out of 5
"Set in a lovely rural setting, backing onto the beautiful Abberley Valley, Hollyfields sits back off the road up a private driveway. Upon entering the home you are welcomed by the management. Tea and coffee facilities with fresh cakes add to the warmth of the home. My mom has been here 7 months and has been treated with dignity and respect since arriving. Food is made on site and looks delicious. Lounges are warm and welcoming with a quiet room also available. Management are very hands on and are not worried about helping out on the floor should the need arise. Activities of all descriptions happen on a daily basis. Having the option of spending as much time with your loved one as you like knowing that in your absence they are being cared for, is wonderful. My mom is very happy here and I am very pleased that this is the home that chose to look after my mom."
Suzannah M
carehome.co.uk rating: 4.58 out of 5
"We, myself and mum, have always been very pleased with the care my beautiful dad has received at Hollyfields over the past 9 years. Recently, the home has had a change of management and we can really see the positive changes already. The home looks cleaner, more staff around, (who seem much happier too) a drinks machine and I felt a need to write about this, as it's such a noticeable difference and wonderful to see."
Jacky O
carehome.co.uk rating: 3.92 out of 5
"Since the new manager took over some months ago, I have noticed a very dramatic difference in the nursing home. It seems to have affected the care staff also. They were always pleasant to us, and seemed to care for my husband as best they could. It is also good to see care staff on hand in the dining room whilst patients are eating their food, it reduces the risk of 'choking' which we always worried about. I am so pleased with the changes being made and sincerely hope that it continues into the future."
Pamela O
carehome.co.uk rating: 3.83 out of 5
"At the time of my visit, the home had a female singer as part of the activities. What a joy to see that many of the residents were taking part and thoroughly enjoying themselves. It appears that this singer visits on a regular basis and provides a much welcome relief. The food always looks very good with generous helpings. Overall I see that the staff really care for the residents, and visitors are made to feel welcome. I would have no issues in recommending this home to anyone seeking a place for their loved ones."
Raymond A
carehome.co.uk rating: 4.25 out of 5
"Staff are very professional, caring, helpful and approachable. The entertainment is excellent, especially the singer she involves all the residents and staff."
David W
carehome.co.uk rating: 4.58 out of 5
"I have found Barchester Hollyfields Care Home to be a very loving and caring environment for the residents to live in. The staff are very efficient, professional and pleasant. They show great respect in all of their contact with residents. I am very impressed with how well the home is run by management and care staff etc. I would highly recommend the home to anyone considering a permanent place for their loved ones."
Thora T
carehome.co.uk rating: 4.17 out of 5
"Very calm and relaxing for the residents. A very good team working at Hollyfields. Very pleased with my husband's care."
Marjorie B
carehome.co.uk rating: 5 out of 5
"During my recent visit which coincided with Dementia Awareness Week, I was most impressed, activities planned for all the week was a surprise to me and I did not expect this at all. Excellent! Staff are always present and attentive. The food always looks appetising with good size portions. Overall the patients looked happy and well cared for. On a personal level, I like the provisions of freshly baked cakes and hot drinks for visitors in reception is a really nice touch. Overall I like this home and the way it treats everyone."
Raymond A
carehome.co.uk rating: 4.58 out of 5
"When entering Hollyfields care home, you always get a very warm and friendly welcome. The staff are always around and about if you need help or advice. also impressed that there are refreshments available for visitors if needed."
Jennifer G
carehome.co.uk rating: 4.42 out of 5
"I am entirely satisfied with the care and attention the staff give my husband and he seems happy."
Pamela O
carehome.co.uk rating: 5 out of 5
"Friendly - reassuring. Nice presentation with tea."
C C
carehome.co.uk rating: 4.5 out of 5
"My Mom did not wany to come into care facilities because she didn't want to live with old people! She has changed her mind since being at Hollyfields. She is well looked after, eats very well, clean clothes every day and the staff are lovely."
Sue M
carehome.co.uk rating: 5 out of 5
"I find all the staff friendly and approachable I call mostly on mornings and find her comfortable and the room perfectly clean and warm. Because of mams condition, she can only be fed liquid type food. Again because of her condition she cannot take part in group activities, I can fully recommend Hollyfield Care Home for their care for the residents."
T S
carehome.co.uk rating: 4.83 out of 5
"My mom has only been at Hollyfields for three weeks and already she seems so much better than she was in her previous home, she seemed to settle straight away the staff are very cheerful and kind and so far my sister and I are very pleased with mom's care."
Barbara
carehome.co.uk rating: 3.58 out of 5
"My mother has been at Hollyfields Care Home for nearly 7 years and I have visited weekly at various times and on different days during that time. I have always been very satisfied with the care that she receives. The staff are extremely welcoming, friendly and helpful, both the admin staff and the carers. There is always someone to ask if we have a query about Mum's care and we feel very much included in the decisions taken relating to her care or the running of the home."
Samuel B
carehome.co.uk rating: 4.58 out of 5
"The staff at the home are very friendly and welcoming. They know all our family and are very kind and caring towards my Mum. The job of the carers is very difficult at times but they are always professional and treat the residents with the maximum respect and maintain their dignity. There are plenty of activities organised for the residents and the decorations around the home change to fit the seasons."
David B
carehome.co.uk rating: 4.42 out of 5
"Always a warm welcome, when entering the home. The staff are very pleasant and helpful, if you need advice there is always one of the staff to help you. Certainly would recommend. I think they need more staff on at weekends, as carers cannot be everywhere when needed."
Lynne W
carehome.co.uk rating: 4.67 out of 5
"Since my husband arrived at Hollyfields I have been extremely satisfied with the level of care and support he is being given. Staff are always helpful and courteous to me and keep me well informed. My husband has always been dressed very smart. Unfortunately he had a fall two weeks and after an operation he is being nursed in bed. Staff are very vigilant regards pressure areas etc. Before this happened he was enjoying social interaction and also trips into the garden. He has a lovely spacious room kept clean and tidy."
Mo G
carehome.co.uk rating: 4.5 out of 5
"Have complete faith in all of the staff that my dad's needs are met, treated and cared for very well. Barchester Hollyfields Care Home is set in a lovely peaceful location. The home is clean and has memorabilia all around for service users to reminisce. There are activities to do every day and the food is amazing. The staff are friendly, approachable and professional."
Julia F
carehome.co.uk rating: 4.17 out of 5
"All staff are very accommodating, they look after my friend with such dignity. They all work very hard and enjoy their jobs. I like the welcome in reception. Lovely touch. Cake and a cuppa if needed. I love their happy faces and the fact that they appear to do the extra mile. Nothing is too much trouble."
Hilary L
carehome.co.uk rating: 4.82 out of 5

Read our brochure 'Life in our home. Providing care through coronavirus' for more information on how we're here to help you and your loved one.

Read brochure
Food & Nutrition
Activities & Events
Care & Facilities
What happens now?
Are you ready to discuss your individual care requirements? Pick up the phone and talk to us, book a visit to our care home or come and take a look around our facilities.
Care enquiries
New care enquiry phone lines are open 8am - 8pm
01562 569 710
All other calls
Our fees and contract
We want to be as transparent as possible about how we charge for the different services we provide as well as what's included in our contract. Please click the links below to find out more about our fees and contract.
View typical fees
View Our Contract
Useful downloads
Here to help you make the right decision about your care requirements.