What our families say: Hethersett Hall Care Home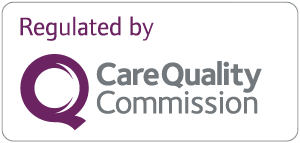 "My family would like to thank the manager and her team at Hethersett Hall for the outstanding care they gave to our Mother during her four years with them. Mum wasn't just a resident she was part of the family there. Even through the difficult times of the pandemic, nothing was too much trouble for any of the staff. They kept us in regular contact with Mum via video and phone. As no outside entertainment was allowed in the staff kept residents entertained in many different ways so life for them was not disrupted unlike the rest of us. We cannot thank them all for keeping Mum so safe and giving us peace of mind she was so well looked after. Thank you, to the manager and all your team, Mum loved you all."
Julia L
carehome.co.uk rating: 5 out of 5
"It has been such a relief that Mum is happy and so well looked after at Hethersett Hall. All the staff are caring and attentive, from the gardener to the manager, from the laundry staff to the nurses, and everyone makes us feel that this was the right place for Mum. The activities are great with some exciting trips out (Covid allowing!) and with the good weather coming we are looking forward to enjoying the beautiful grounds. Well done to everyone."
Kate S
carehome.co.uk rating: 5 out of 5
"Dad always wanted to stay in his lovely home. However, he settled in and always repeated the same things, that the place is good and comfortable, the food is enjoyable and the staff are very caring. We have been able to bring in his favourite reclining chair: a great favourite as he sits in the window of his new room. I will leave it there, as sometimes less is more."
Rick A
carehome.co.uk rating: 3.92 out of 5
"My mother has been in Hethersett Hall for 2 years she suffers from vascular dementia. I can only say that all the staff looking after her are wonderful, nothing is ever too much trouble During covid, it's been extremely difficult for all members of the team but they have been fantastic, keeping everyone safe and well."
Mary M
carehome.co.uk rating: 5 out of 5
"Mum has been constantly treated with kindness and understanding by all staff, who always show her respect. Throughout the Covid epidemic, I have always known that she has been well cared for. Despite the challenges she has still been able to do numerous activities (especially singing which all the carers know she really enjoys). Communication throughout the last two years has been excellent."
Frances H
carehome.co.uk rating: 4.83 out of 5
"I have nothing but praise for all the staff at Hethersett Hall. Prior to the pandemic, they all did a terrific job but during these last couple of difficult years, they have all excelled in what can only be described as the most challenging of times for everyone. Despite the difficulties that the pandemic has brought us all it has been so reassuring to know my Mum is being so well cared for. Mum is happy and settled which says it all."
Sarah S
carehome.co.uk rating: 4.92 out of 5
"I like the views from my room. The food is good and the carers and staff are friendly."
R M
carehome.co.uk rating: 3.83 out of 5
"It has been a difficult time for Hethersett Hall due to Covid restrictions. However, on all communication to them, there has always been a good and caring attitude from all staff. My mom has been cared for in a loving manner and without her being there and at home she would most likely not have survived. I think the Hall is a little expensive but the overall view is you get what you pay for. Look forward to meeting with her in the beautiful gardens."
Pamela B
carehome.co.uk rating: 4.67 out of 5
"Trying to find a care home for both our mother and father was an extremely difficult task, Hethersett Hall was one of many we visited, and the final one we settled on. The home itself is absolutely beautiful, and upon deciding this was the one for Mum and Dad, we then had a meeting with the manager. She was wonderful and gave us a great deal of confidence that we were making the right decision. With Mum and Dad (Mum having since passed) both having varying degrees of dementia, we found from day one that the staff were absolutely wonderful with them. We got the feeling, which has since been confirmed that they were not only carers but treated them like family. Having lived there since October 2019, we have not once regretted our decision as a family. The grounds that the home sits in are beautiful and continually maintained. We, as a family, cannot praise the manager and all of the staff highly enough. The daily entertainment manager provides varying daily activities."
David B
carehome.co.uk rating: 5 out of 5
"My mother and father have been at Barchester Hethersett Hall for over two years now and the care they receive is exemplary and I would not hesitate to recommend them. They moved from London to Norfolk to be near us and were apprehensive about the move but the staff welcomed them with open arms and they both flourished. I unfortunately lost my mother due to a long term illness and they could not do enough for my father at that time. He had never lived by himself but again with the help from the care staff he has blossomed and regularly attends his art class and bridge club to keep himself active. He was a keen gardener and again the staff have been brilliant in letting him get involved with the beautiful grounds that surrounds the hall. My father will be 90 this year and I have never seen him so active mentally or physically and I put that down to the care and love he receives from everybody at Hethersett Hall. I would wholehearted recommend them and thank them for there ongoing care."
Julian P
carehome.co.uk rating: 5 out of 5
"I would think that providing care is not just about doing the things that must be done but doing that bit extra and always in a positive and friendly way. Well, the team of carers and all staff certainly deliver on all of this! Great Care Home, wonderful environment, and an outstanding team."
Robert
carehome.co.uk rating: 3.83 out of 5
"My parents - aged 95 and 96 - are now in their 3rd year. They're happy, comfortable - and cared for. Since their arrival, when they went into a double room upstairs, my mother's physical needs have changed as she became bedbound. So they chose to move downstairs into two singles close to each other, which has proved an ideal arrangement in view of Mum's mobility incapacity. She says how carefully she is handled, and how content she is. My father enjoys regular activities with fellow-residents, organised and brilliantly run by two dedicated Activities Coordinators. What a relief it is to know he is being mentally stimulated: weekly bingo and Quiz keep his brain in trim! He particularly appreciates the skills of the home's two ever-willing Maintenance Technicians, who over the months have helped sort out/mend/clean/alter/fix his iPad, his reading lamp, his internet, his phone, his razor - and a host of other things. As with the staff as a whole, nothing is too much trouble."
Liz G
carehome.co.uk rating: 4.42 out of 5
"Mum has been a resident at Hethersett Hall for over two years. Inevitably at 95, her needs have changed and to our delight, the Manager and her excellent team have facilitated that. At first, Mum needed to retain a high level of independence and stimulation but within a safe and supported context. Also, she loved the grandeur of the Hall and the accommodation and the spectacular grounds. After several hospitalisations, she now needs much more assistance and more gentle caring and personal support. The experienced staff have demonstrated flexibility and future-proofing which is very comforting to the family knowing that Mum will need more and more care. She moved into Memory Lane. During the Covid crisis and under immense pressure all of the staff have continued to offer exemplary professional communication and care. Barchester have kept all relatives regularly updated as Government guidelines emerged. Testing/vaccine programmes have been first class managed by the local GP. Outstanding."
Joan S
carehome.co.uk rating: 4.75 out of 5
"Our much-loved mother passed away on 4th November, having been cared for by the dedicated staff at Hethersett Hall since June 2018. We, as a family, cannot thank the manager and her team enough for their kindness, professionalism and good humour while Mum saw out the last months of her long life. She loved the activities, although towards the end she was not able to participate, but was most happy when the weather permitted a spin around the beautiful gardens. As frequent visitors, our family and friends were always struck by the lovely atmosphere and the genuine affection and care shown by staff to residents. When the first lockdown happened, staff went out of their way to ensure that we were able to keep in touch with Mum through photos and clips sent on WhatsApp and weekly video calls. Hethersett Hall became Mum's home in the true sense of the word, and we are so grateful that she was able to enjoy her last two and a half years there. Thank you from all the family."
Jonathan C
carehome.co.uk rating: 5 out of 5
"I'm early to this as my relative has only been in the home since May. Access to her has been difficult with Covid, but I have used video FaceTime every week, and one external visit. I'm kept fully informed of her welfare. All staff have been amazing."
Bob B
carehome.co.uk rating: 4.58 out of 5
"Hethersett Hall has been a very good home for my mother. She enjoys the contact with other people and is well cared for. During the lockdown, I was very relieved to know she still had companionship and was safe, though obviously disappointed that I couldn't see her for very understandable reasons."
Gay B
carehome.co.uk rating: 4.67 out of 5
"The staff are always approachable, friendly and keep the relatives well informed. The activities are well run, and the activity team work hard to provide things that appeal to all groups of residents."
Janet C
carehome.co.uk rating: 4.42 out of 5
"My father is extremely happy and well cared for. Well done to everyone at Hethersett Hall for coping so well throughout these trying times and for making visits possible. We can rest easy knowing that he is being fed well and getting some exercise and stimulation to aid his condition and is a valued member of the home. Thank you all."
Christine S
carehome.co.uk rating: 5 out of 5
"I moved to Hethersett Hall 2 years ago. My first impressions were good. Beautiful home, set in gorgeous grounds. The staff complimented this background. The carers are certainly 'carers'. I certainly felt welcome and made friends. Due to COVID-19 management soon put in measures to safeguard us. Carers and domestic staff practice strict hygiene rules. Our events staff put an interesting program including skype calls to family and friends. We feel we are in a privileged position here."
M F
carehome.co.uk rating: 4.58 out of 5
"The home is warm, comfortable, and we are well fed. We are treated excellently because we are treated like normal beings."
E E
carehome.co.uk rating: 3.75 out of 5
"Some 2 days after arriving at Hethersett Hall the friendly atmosphere was soon noted, this obviously terminated from the staff of care workers both male and female whose overall job is to reach out to residents with tender love and care, this done in a wonderful Christian outlook."
Peter P
carehome.co.uk rating: 4.92 out of 5
"Suits me ideally. Overall very satisfied."
T C
carehome.co.uk rating: 3.83 out of 5
"I came to Hethersett Hall for two weeks to assess whether it would be suitable for my husband and myself. He was very unhappy in a home for dementia only residents. He visited Hethersett Hall and said it would be like coming home. He chose a room and a date was arranged for him to come. Unfortunately, he had a fall where he had broken his hip. This was followed by a brain haemorrhage and he died. Hethersett Hall was outstanding in the help they gave me at the time. As I suffer from arthritis and spinal stenosis and fibrillation, I decided to stay at Hethersett Hall permanently and have not regretted this decision."
Dulcie A
carehome.co.uk rating: 4.83 out of 5
"Our parents went into Hethersett Hall in October and we have been so lucky to have found such wonderful people to look after them. Attentive, caring, humorous, are three things that aptly can be applied. Throughout the Covid crisis we have had Skype calls, photos and a video and both our parents look happy and cared for. That has been a challenge as Dad has at times struggled but we are at ease with where they are."
Mike B
carehome.co.uk rating: 4.92 out of 5
"Mum is a relatively recent resident. Prior to the Coronavirus lockdown, she had been coming in for daycare. The home was one of the first to shut their doors for safety, and this difficult decision was taken in the best interests of the residents. Since then all staff working in all parts of the home have pulled together to ensure that residents continue to have a range of activities, and do not miss out as a result of people not being able to visit. They are cheerful and kind. The manager, for example, helps by acting as a hairdresser for a shift, so residents do not miss out on the lift offered by having their hair done. Carers have made every effort to ensure Mum settles in, and also to maintain contact with friends and family outside by setting up and helping with video contact. I have been very grateful, and most impressed."
Elizabeth L
carehome.co.uk rating: 4.92 out of 5
"Mum has been at Hethersett Hall for many months now, recently moving into the dementia suite following her continued mental decline. The building, rooms and facilities are of a very high standard, but it is the level of care Mum has received which is outstanding. It is clear the staff have very good, deep relationships with residents, and as a family, we have been hugely impressed throughout. It gives us great comfort, especially at times like now where we are not allowed to visit, and staff are regularly updating us, using video calls to maintain contact - outstanding in every respect."
Neil F
carehome.co.uk rating: 5 out of 5
"This staff and care at the Hethersett Hall is outstanding, my mother is extremely well cared for. The rooms are homely and in a wonderful setting. Activities are amazing, before going into residence my mother was a day visitor once, she was aware of all the amenities there and she wanted to move in. She is quite different since moving in, she is joining in activities and now has a reason to keep going. Before going in permanently, she just sat and watched TV and slept. The care at this home means my mother has a new outlook on life and this is down to the staff there. At this difficult time, they have set up a video call for the family on mums birthday which was lovely to see her thank you. Their quarantine measures are excellent and this takes a lot of worry for the family. Hethersett Hall is exceptional, with amazing staff, we cannot thank you enough. Take care and keep safe."
Julia L
carehome.co.uk rating: 5 out of 5
"Hethersett Hall is a wonderful care home. We looked at a number of homes for my nan, and this one was way above the rest in quality. My nan really enjoys her routine there, with wonderful food that she loves, and plenty of activities to enjoy. The staff try very hard to make it nice for residents and are especially good at putting on special events and celebrations for residents. I am really pleased with the effort they make."
Chloe G
carehome.co.uk rating: 5 out of 5
"Hethersett Hall is not the cheapest care home by far, but the level of care and standard of the facilities are excellent. The team go out of their way to provide excellent support. Residents are provided with an excellent entertainment package to keep the week lively and enjoyable. The food is excellent too. During this difficult time, the team have kept me informed of the impact of Covid-19. They have also reassured me that the right care and protection is in place. Video calls have been set up. An excellent care home."
Ian
carehome.co.uk rating: 4.92 out of 5
"During the current crisis with COVID-19, Hethersett Hall has had to make major changes to the way we as relatives interact with residents. The staff have been helpful, cheerful and professional in these difficult times, and are providing regular opportunities for us to talk to Mum via video call. She herself is aware of the virus, and the reasons she is no longer receiving visits, but possibly not the scale of the crisis, and I can only assume that this is down to the staff and their efforts to reassure residents. We as a family cannot think of a better place for our mother to be during such unprecedented, challenging times. Thank you for all you do for her - and all the residents."
Jonathan C
carehome.co.uk rating: 4.92 out of 5
"I implore you to look at the CQC report. The report is from a professional organisation. If you live a distance away, you may struggle to get up to date information both verbally and written. If you have concerns they may not be answered. If you ask for any addition to the room, it may not happen. I can only reiterate read the report."
N G
carehome.co.uk rating: 2 out of 5
"During the past 15 months every member of staff from whichever department has shown a friendly smile and genuine interest in supplying a good and sensible response to every demand and request!"
R A
carehome.co.uk rating: 4.83 out of 5
"After a period of respite care, my mum has chosen to reside permanently at Hethersett Hall as she liked it so much. My mum and I are extremely happy with the level of care and support provided by the staff and management. They are all friendly and helpful. The house and grounds are well maintained. There is an excellent choice of food, prepared to a high standard and served in a pleasant dining room. There is a full activity schedule to keep the residents occupied and entertained should they wish to participate. For those wishing to be pampered, there is a hairdresser who visits each week. The residents are sometimes given the opportunity to attend external events (e.g. pantomime, boat trips). The home itself puts a great deal of effort into organising events and is very welcoming to relatives and friends who want to join in. Both my mum and I have no hesitation in recommending Hethersett Hall. It has given me peace of mind knowing my mum is safe, happy and well-cared for."
Sarah S
carehome.co.uk rating: 4.83 out of 5
"Friendly and helpful staff. Home in a lovely location. Nice room with a lovely view."
E H
carehome.co.uk rating: 4.25 out of 5
"My sister has been a resident for over 3 years. I have visited her at least twice a week throughout her stay. I have visited in the mornings, afternoon and evenings. I have met dozens of staff member sand found them all very pleasant and professional. I am 67 years old and visited many relations and friends in various care homes and hoped I would never end up in one. When my sister became a resident at Hethersett Hall, my whole attitude changed. It is more like a hotel than a care home. I would have no worries if I were to become a resident myself."
John B
carehome.co.uk rating: 4.83 out of 5
"My mother relocated from Surrey to Hethersett Hall just over a year ago. At 94, she is frail but reasonably independent. The environment, activities, grounds and staff are all wonderful. She has recently been very unwell and the family have been impressed by emergency protocols and the overwhelming kindness and support of the Manager and her staff. Rehabilitation after a hospital stay has been all that we could have wished for. Liaison with the local GP and external agencies like district nurses and occupational therapists is excellent. It is so gratifying to know that mother is safe, secure and happy in her home, Hethersett Hall."
Joan S
carehome.co.uk rating: 4.67 out of 5
"I stayed at Hethersett Hall for two weeks to recuperate after a bowel operation. The setting is lovely. The decor pleasing and facilities were excellent. The care was very good. Staff were cheerful, kind, eager to please and considerate. Nothing was too much trouble and the whole atmosphere was happy and friendly. My visitors were impressed."
K F
carehome.co.uk rating: 4.33 out of 5
"Hethersett Hall has beautiful surroundings which helped my Sister in Law when she arrived there in October 2018 (for two weeks respite care, after several years unwell at home, and in and out of the hospital). The staff have been so kind and caring, gently encouraging her to eat better and come out of her room and chat with people to try some new activities. The very kind care has restored her confidence, improved her general health and helped her cope with bereavement. Our family are very grateful for this. Having worried for several years, while my Sister in Law was living in their own home, it is a great relief not to worry now she is so well cared for at Hethersett Hall."
Elizabeth W
carehome.co.uk rating: 4.67 out of 5
"All I can say is what an amazing event held at Hethersett hall today the Caribbean fate. So many residents, family's, friends, and staff joining together to have a fun-filled day. The staff were so warm and welcoming making sure each resident had what they needed and was enjoying themselves. This care home is not a business it's a family and that just shines through each member of staff and how much they care. A massive thank you to the home manager who has made this a home to shine above all expectations. Truly wonderful. Thank you all for the hard and attentive work you do."
M S
carehome.co.uk rating: 4.67 out of 5
"Mum has been in Hethersett Hall for just over a year. I can't tell you how happy we are that she has settled and is so happy. The staff, activities and care are all excellent. Went to the summer fete this weekend. The staff really pushed the boat out, so much fun for all the residents. Staff still very attentive even though having fun."
Helen F
carehome.co.uk rating: 4.75 out of 5
"The latest CQC report says it all. Wonderful caring staff (especially thoughtful and loving during the time our Mum died), beautiful grounds and interior, fantastic activities team but systems and management much lacking and at times unsafe. Our Mum was put at serious health risk due to this, more than once. Go if you, or your relative, can make your/their needs known but if vulnerable, have dementia, find it difficult to communicate do not go (at the moment) unless you have an advocate/relative who can protect and make sure your interests are met. Hopefully, the latest CQC report will lead to a much-needed tightening of protocols, communication and systems to give a high-quality standard of personalised care everyone is entitled to!"
R B
carehome.co.uk rating: 3.17 out of 5
"Special mention must be made to one member of staff and her activities team for creating and managing a superb programme of events. Some regular gatherings but also many new and fresh ideas which are always both engaging and beneficial to residents and families alike."
Don W
carehome.co.uk rating: 4.83 out of 5
"My husband who has Alzheimer's been a resident at Hethersett Hall for just over a year and I am very satisfied with the care he has received. All the staff are very friendly and supportive to residents and their friends and relatives. I have been kept informed of any changes in his care needs and I have complete confidence in the care he receives. I find it a very welcoming and pleasant place to visit although in difficult circumstances. The care he has received has made me less stressed as well as keeping him as well and happy as is possible."
Susan T
carehome.co.uk rating: 4.5 out of 5
"My aunt has settled really well at Hethersett Hall. The staff are so welcoming and helpful whenever we visit. She loves to have different people to talk to and everyone here is so kind and friendly. My uncle died in the winter and being at Hethersett has given her the support she needs to manage everyday living as independently as possible. It is such a relief to the family that she is safe and happy. Having the activities timetable for the week really helps to know when to pop in to encourage her to join in. She loves the food, and her room and says her bed is very comfortable! I would like to thank the manager and all the staff for all they have done for us as a family by helping my aunt to settle in."
J S
carehome.co.uk rating: 5 out of 5
"I live overseas and take great comfort knowing my mother is a resident at Hethersett Hall because of the incredible care she receives from the staff. Everyone is kind, friendly and extremely welcoming. During my visits I spend long periods of time with my mother and participate in all the daily activities including mealtimes. The chef makes great cakes and desserts!! I am always made to feel very welcome when visiting."
Sheila R
carehome.co.uk rating: 4.33 out of 5
"My husband has advanced stages of Alzheimer's, he had a week's respite in November 2018 and 3 weeks respite in February 2019. The initial greeting from management was so warm, kind and caring, that my son and I knew Hethersett Hall was the right choice for my husband. Such outstanding, high standard of care, not just to my husband, but to us as a family. Providing the very best of care from such wonderful caring staff with dignity. The carers went above and beyond to see that he was comfortable and happy. He was settled and happy from day one. They even played his music he so loves, bringing such a lovely smile to his face each time. Nothing was ever too much trouble, such friendly hard working staff. Even the receptionist was so kind and caring towards my husband. He was anxious at first but soon settled in. Providing lovely, clean rooms, like home from home. We were treated like family. What an outstanding place. Set in such beautiful kept grounds. Safety and security was excellent."
Julie G
carehome.co.uk rating: 5 out of 5
"Staff are generally kind and caring but small details are often overlooked, e.g. two days after coming back from a hospital stay, my sister was still in the hospital gown and with the ID bracelet on. Her cup of coffee was placed out of her reach."
M M
carehome.co.uk rating: 4.33 out of 5
"Every one of the staff is polite and obliging. The food excellent and the chef is flexible. Surroundings comfortable and clean. Plenty of entertainment. Everyone made welcome, relatives can call in at any time, everything very accommodating staff responsive across the board."
Lizzie G
carehome.co.uk rating: 4.75 out of 5
"1st class care and facilities. Residents are treated as individuals with love and care. Families of residents are kept well informed and invited to share in events held at the home. These events are well organised and attended. I could not wish for a better place for my mother to live."
Julia L
carehome.co.uk rating: 4.92 out of 5
"We were invited by a resident to join her family at the Bonfire Night at Hethersett Hall. We were greeted warmly, enjoyed a lovely snack and alcoholic drink followed by fire dancing and the amazing music by a duo. To see some of the residents dancing to Abba and it was so lovely to see. The fireworks were very professionally done. A lot of work but well worth the effort by the looks on the resident's faces."
Claire B
carehome.co.uk rating: 4.45 out of 5
"My aunt has just returned to her permanent room after moving out for renovation and redecoration. It is a pleasure to visit her in such a lovely setting. Her room and bathroom have been refurbished tastefully and to a high standard. All the work done this year has also transformed the main areas. The café is a good idea and the dining room resembles a good hotel. My aunt says she could not be in more pleasant surroundings."
R L
carehome.co.uk rating: 4.67 out of 5
"Moving my mother from one county to another was a huge family decision. Recently widowed and frail at 93, she needed an environment which was close to her daughter. Heathersett Hall is fantastic, luxurious "five star". The environment with wonderful, efficient, caring and kind staff. The ethos of assisted residential living gives encouragement to independence underpinned by discreet support. The food is fantastic. The activities are varied and interesting. The grounds and gardens are stunning. My mother has settled very quickly and is happy and contented."
Joan S
carehome.co.uk rating: 4.75 out of 5
"My aunt and uncle were getting increasingly frail at home. Their respite stay at a Hethersett Hall has got them back on their feet. My uncle became unwell but nothing was too much trouble and every consideration was given to helping my aunt cope with his illness. With great care, good food, opportunities for activities and above all, being surrounded by caring staff, my aunt and uncle are getting stronger all the time. Their respite stay has helped our whole family as it is so reassuring to know they are getting outstanding care. Thank you"
Juliet S
carehome.co.uk rating: 5 out of 5
"Lovely surroundings and the staff were excellent."
M M
carehome.co.uk rating: 3.83 out of 5
"I have been satisfied with the care my relative has received over the last two years, however I do feel that encouragement (strong) should be given to persuade them to join in the activities provided. I also feel that they should be 'expected to attend residents' meetings. Thank you!"
J C
carehome.co.uk rating: 3.58 out of 5
"You can have what you like, do what you like and the food is excellent. The staff are very kind and the place itself is lovely."
S B
carehome.co.uk rating: 4.67 out of 5
"I pick up the toffees as a favourite of mine. Very pleased to have a favourite of mine. I enjoy the companionship - the staff are always ready to help us - pleased to help one another when they are on duty. Barchester, I would note as the top for overall needs for the adult."
Sheila S
carehome.co.uk rating: 4.18 out of 5
"Hethersett Hall is a brilliant residential home. Mum has been well cared for and all the staff are wonderful. There could be more staff on board as the carers are rather stretched. Also, the grounds have been neglected over the last two years. Other than that, we are very satisfied."
Jayne J
carehome.co.uk rating: 3.92 out of 5
"My stepdad recently stayed at Hethersett Hall for a weeks respite and myself and my family were thoroughly pleased with the care that he received whilst he was there. The staff were so friendly and helpful, and couldn't do enough, and felt reassured that the care that he received during his stay was excellent."
Francis M
carehome.co.uk rating: 5 out of 5
"My mother was frail and confused and was having difficulty managing at home. Hethersett Hall has provided her with good care and a sociable life. Because her medication is now regular and she is eating well, she is much better and seems to enjoy life. I see her regularly too and always feel welcome."
G B
carehome.co.uk rating: 4.08 out of 5
"My father came to stay at Hethersett Hall for 10 days. It was his first time in a care home and he was very frightened. The understanding, respect and warmth shown to my father was nothing more than outstanding, they looked after my dad as if he was their own. I could not have asked any more of them. My dad has since had to move into full-time care nearer my mum as my mum doesn't drive. It's a shame the home wasn't nearer."
Joanne D
carehome.co.uk rating: 4.83 out of 5
"I entered Hethersett Hall as a resident for 2 weeks to enable my wife (my normal carer) to have convalescence after a heart attack. My experience of Hethersett Hall was excellent, all staff from management to caterers to carers were considerate, attentive, helpful and thoroughly professional."
Kevin R
carehome.co.uk rating: 4.67 out of 5
"I have been in Hethersett Hall for 10 weeks. I have been very comfortable (except a problem has taken a long time to a resolve - the shower floor is in need of attention). I have found the care staff excellent. There is upheaval with builders working and this has given the kitchen staff difficulties at times."
Heather W
carehome.co.uk rating: 3.92 out of 5
"I have been here 20 months and on the whole I am happy enough. The biggest moan is about the food - we sometimes have to wait as much as 15 minutes between courses, which means the food is sometimes cold - not pleasant. The carers do not even pop their heads round the door to see if everyone is alright. We could be dead for the want of just a little peep!"
Olive K
carehome.co.uk rating: 4.33 out of 5
"Very good respite care. Lovely surroundings. Excellent staff."
Beryl S
carehome.co.uk rating: 3.92 out of 5
"A group of friends of a resident arranged an afternoon birthday party for her. Hethersett Hall staff were brilliant - we had a private area set up for us, with tea, coffee, plates and glasses. We brought our own food. The tables were laid and everything was nicely laid out and welcoming. The staff couldn't have been more helpful and this made the party memorable. It was especially appreciated that we were even able to hold the event at all, due to the renovations going on. Thank you to all the staff who made the event possible."
Gill H
carehome.co.uk rating: 4.33 out of 5
"Overall I have been very satisfied with the care my mother has received during her time here, however, my only complaint has to be about the amount of "washing" that never seems to be returned. Over the last year at least two pairs of brand new trousers, a cardigan and more recently two bras."
Wendy B
carehome.co.uk rating: 3.83 out of 5
"After a difficult start, due to her extreme anxiety and disorientation, my friend has now settled in with the one-to-one support she has had and looks well. She speaks positively of the kindness of all the staff and she enjoys the food, the comfortable furnishings and the lovely garden and views. As her friend, I have been impressed by the friendliness and approachability of the care staff. I have been informed immediately of anything untoward, such as a fall. I feel confident that she is in safe hands and receiving the personal attention that one would hope for. I was a little disappointed that appointments for hearing aids and chiropody took far longer than expected."
Jane M
carehome.co.uk rating: 4.25 out of 5
"Care/support of a high standard, with staff, particularly the unit manager in the garden house, providing an excellent one to one service. Communications with relatives has proved to be excellent with regular updates. The home has excellent links with the local doctors' surgery and is very decisive when medical input is needed. Friendly, professional, caring approach."
S H
carehome.co.uk rating: 4.08 out of 5
"I live in a pleasant room where friends and family come to visit me occasionally and take me for an outing."
B B
carehome.co.uk rating: 5 out of 5
"1) I cannot comment on management but am pleased to see the current team in place. Both have good experience in the care world. 2) All staff are very welcoming to visitors and smile and interact with their guests here. The wing housing the seriously disabled through dementia is marvelous. Wonderful people looking after the most vulnerable. I and my wife have total trust that our dear friend is looked after to the nth degree. We absolutely know that our friends best interests and care are the priority of this great place."
Peter W
carehome.co.uk rating: 4.58 out of 5
"I enjoy the company and the atmosphere in this home."
Daphne M
carehome.co.uk rating: 4 out of 5
"Very happy with the care that my mother gets. She is happy with treatment too. Staff are very patient, compassionate and attentive. Messages that I leave about my visits don't always get through though. The premises are attractive and well kept."
Christopher G
carehome.co.uk rating: 4.33 out of 5
"The staff are friendly and helpful. The food is to a good standard - my mother has put on weight since arriving. The grounds are very attractive and well maintained."
Andrew G
carehome.co.uk rating: 3.9 out of 5
"Biggest complaint is the time of the "evening" meal. 5pm is more like afternoon tea. Also, service at this meal and at lunch is very slow. Nearly all carers are very good and helpful. It would be nice to have more chance of outside activities."
Doreen P
carehome.co.uk rating: 3.75 out of 5
"I like my room, it's bright and light. Could be tidied up better, stains still on wall and things under the bed. Overall the staff are caring but some inexperienced. Treat me politely (some dictatorial). some go above and beyond. Bathroom not very big (where have bath). Wheelchairs often npt all intact or in good condition. Beautiful gardens, wonderfully kept. enjoy my meals and snacks - sometimes would like more to eat. Would like to spend longer in the bath. Happy to be here within reason."
J W
carehome.co.uk rating: 3.42 out of 5
"We are very pleased with how mum is looked after. She is always nice and clean, her bedroom and bathroom are also nice and clean. But mum doesn't seem to wear her glasses much and we can't always find them."
P W
carehome.co.uk rating: 4.92 out of 5
"Absolutely lovely care home. Staff and particularly carers are excellent. building and gardens are also lovely. Carers are very helpful to dad and seem to really care about his welfare. My only "gripe" is his room could be kept a bit cleaner by vacuuming more often but otherwise, a great home."
Julie C
carehome.co.uk rating: 4.27 out of 5
"staff offer great levels of care because of a helpfulness and willing to give friendship as well as efficiently caring and all using Christian names. Great sympathy at times of illness or death of a spouse in care."
J A
carehome.co.uk rating: 4.08 out of 5
"I have been here 3 years. during that time, my room has been redecorated and given a new carpet. The view is delightful and I very much enjoy the wildlife I can see out of the window. The staff are always kind and considerate, through constantly changing. Laundry is quick and recently the menu has improved. the doctor calls on Thursdays and by arrangement, I can see him/her. At 92, my problems are mainly mobility. My family can call at any time."
A R
carehome.co.uk rating: 4.5 out of 5
"My husband and I spent two weeks respite here and we both agreed it would be a nice place to end our days - preferably together. This was not to be, so I am here on my own. However, I feel I have made the right decision in my choice of homes as I am very content, well looked after and fed to capacity! Sorry about the writing - this is what 89 years do to you!"
Olive K
carehome.co.uk rating: 3.92 out of 5
"I can't praise highly enough the care my mother has received - with severe dementia and needing total care. She is always presented well, clean and always looking well. She gives very little response but the care is total."
M B
carehome.co.uk rating: 4.17 out of 5
"I have been at the care home for two years and have been happy."
Barbara B
carehome.co.uk rating: 4.75 out of 5
"Respite care for my elderly mother. Very good and gave me peace of mind."
G B
carehome.co.uk rating: 4 out of 5
"My three weeks in Hethersett Hall were a good experience in every way I have nothing but praise for the staff. My only concern would be the lift in case of fire, I'm sure you have plans in place."
Mary J
carehome.co.uk rating: 3.83 out of 5
"Beautiful home and masses of wildlife to see in the extensive grounds. The staff are exceptional and go the extra mile for me, the food is better than most restaurants. There is nowhere else I would rather be."
J C
carehome.co.uk rating: 5 out of 5
"The care home is a very happy environment. There are many people living here and many of the residents are very friendly and eager to help each other!"
B B
carehome.co.uk rating: 5 out of 5
"I like it here and am quite happy."
Joyce W
carehome.co.uk rating: 4.75 out of 5
"I am delighted with the attention I get from the staff."
S S
carehome.co.uk rating: 4.75 out of 5
"A very good choice of home."
Owen S
carehome.co.uk rating: 4.25 out of 5
"I love living here and the staff are so kind. The manager does a good job."
Anne A
carehome.co.uk rating: 5 out of 5
"My stay at the hall is enjoyed and looked forward to very much. I realise it is a problem shared by half of my friends."
Joyce H
carehome.co.uk rating: 5 out of 5
"I have enjoyed my stay."
Barrie Y
carehome.co.uk rating: 5 out of 5
"I have enjoyed my stay here."
J S
carehome.co.uk rating: 5 out of 5
"Staff are excellent without exception. Food very good and well served. Rooms bare and not often serviced."
J S
carehome.co.uk rating: 5 out of 5
"On arrival with my wife we were in the same room, at that time my wife found the stairs a bit much and like most didn't like the lift. The shower was V.G and the room had a view. Doors bang all night. At night 66% of the staff were called to the Garden Room, on 3 actions, this leaves the main hall with only one care person. I complained to the manager who found an extra carer. My wife had 4 very bad days and nights and all the staff were excellent. We had some good entertainment over xmas and staff joined in to make lots of fun but will definitely be going back for the winter months, on the whole the care is excellent, with much kindness. I would definitely go back if I needed care."
Alan John B
carehome.co.uk rating: 4 out of 5
"My friend has been in Hethersett Hall for a year now. She has settled very well and looks on it as "home". Although there have been staff changes we notice how very caring the staff are."
Jess
carehome.co.uk rating: 4.08 out of 5
"Hethersett Hall provided the perfect solution for convalescent care for our mum following a heart attack at the end of last year. She had a lovely, comfortable, homely room where she was looked after by a team of caring staff. I have to say the management bent over backwards to accommodate her - and our - needs. Family and friends were made extremely welcome, even going the extra mile to include us for a very good Christmas dinner a couple of weeks after she arrived! Nothing seemed to be too much trouble . As her strength improved, she was able to go down to the dining room every day for lunch and join in many of the daily activities provided, although she was sorry that so few of the other residents took advantage of what was on offer. Mum is in the lucky position to have been able to return to her own home, but should the need arise she wouldn't hesitate to come back."
Pat P
carehome.co.uk rating: 4.08 out of 5
"My father was at the Hall for six weeks following a short stay in hospital. He settled surprisingly well and the staff were particularly welcoming and kind. The Manager takes a personal interest in all his residents and was extremely dedicated and kind. Dad's room was beautiful with good furnishings and lovely views. The food was not quite up to the standard expected but overall an excellent and positive experience."
J M
carehome.co.uk rating: 4.5 out of 5
"Since my family came into crisis the team at Hethersett Hall have been nothing but supporting, professional and empathetic to all our needs. Mum and dad are now safely settled into their new life with them describing Hethersett Hall as more of a hotel than a care home. The staff work tirelessly with a smile on their faces and nothing is too much trouble. The manager has an open door policy to discuss any issues I may have. Thank you for turning all our lives around and making transition into care so positive."
Jill D
carehome.co.uk rating: 4.33 out of 5
"This was my first experience of a care home, I was only a resident for a week whilst my daughters were abroad. I found the staff to be friendly and helpful, nothing was too much trouble. The hall is a beautiful old house, it was a pleasure to stay in such a lovely property. The grounds were interesting as well. The food and drink were excellent and ample in proportion. Although I was only a resident for a short time, I would have liked to have the opportunity to go on more outings."
Valerie N
carehome.co.uk rating: 4.33 out of 5
"Very kind caring staff. Well managed now no agency staff all full time. Beautiful surroundings lots of sitting areas so can have privacy if required. Good food meets all nutritious needs."
Bryony F
carehome.co.uk rating: 4.67 out of 5
"Could not wish for better care and compassion for my mother. Staff are friendly, available always putting the residents needs first. Rooms are comfortable and homely, very clean. Food is varied and looked well served, professionally. I would recommended this home as my first choice without any doubt. We are now looking into the day care activities as we have used the home for respite. I am sure this will be of the same high standard. No need to worry when relatives in their care. Thank you to the manager and all the staff."
J L
carehome.co.uk rating: 4.92 out of 5
"My family reviewed care homes in Norfolk and the be near my daughter. Previously had been at another Barchester house for 6 months. I find Hethersett, a great place, I under expected to find a beautiful Georgian home set in lovely grounds, lake views all round, very quiet and peaceful. These facilities can also be enjoyed from rooms with long Georgian windows making rooms bright and cheerful, tastefully furnished and decorated. Staff are very efficient, also cheerful, and attentive, most kind in a quiet way. Activities, there is something for everyone, but the freedom to choose, as always the word freedom. Food is excellent, a good menu, diets are recognised and food of choice is available, twenty four hours a day and night. (Quiet places to relax, or see a film, entertainers - each day different. Hethersett is very special in every way."
Sylvia M
carehome.co.uk rating: 5 out of 5
"My nan always has provided with an extensive hearty healthy breakfast. She enjoys when music singers visit the hall. She is now 100 years old so she doesn't do many activities but likes the company of her friends and the staff who look after her. The chef always provides soup for my nan, as she doesn't eat a vast quantity of food. The staff treat her with respect and also we have a good rapport with staff and management. My nan always enjoys her sherry on a Sunday before lunch!!!"
Louise C
carehome.co.uk rating: 4.25 out of 5
"Really happy, welcoming care home. Lovely staff and management team keep in touch if there are queries."
Elizabeth Anne C
carehome.co.uk rating: 4.17 out of 5
"Well looked after. Shortly after moving in had eye operation at the hospital, after which good attention providing eye drops 4x a day. Transport arranged to the local doctor."
Terence C
carehome.co.uk rating: 4.83 out of 5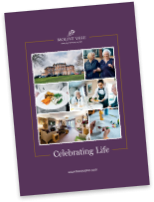 Read our brochure 'Providing great quality care and wellbeing' for more information on how we're here to help you and your loved one.
Read brochure
Food & Nutrition
Activities & Events
Care & Facilities
What happens now?
Are you ready to discuss your individual care requirements? Pick up the phone and talk to us, book a visit to our care home or come and take a look around our facilities.
Care enquiries
New care enquiry phone lines are open 8am - 8pm
01603 954 093
All other calls
Our fees and contract
We want to be as transparent as possible about how we charge for the different services we provide as well as what's included in our contract. Please click the links below to find out more about our fees and contract.
View typical fees
View Our Contract
Useful downloads
Here to help you make the right decision about your care requirements.
75