Meet the Herne Place Care Home team
Each member of our team are dedicated to providing high quality care and services to those we support, and ensuring that residents enjoy all aspects of life at our home.
Hadrian Rodriguez
General Manager
Hi, my name is Hadrian, and I am the General Manager. Welcome to our website!
I have been practicing as a registered nurse since 2012, solely concentrating my passion in the surgical theatre and post-anaesthetic care, immediately after graduating with a baccalaureate degree in nursing.
I stumbled upon my great fervour for elderly care, mental health and dementia care when I personally nursed my grand-mother back home who with from Alzheimer's and Parkinson's diseases that brought about her failing health condition. This catalysed the shift of leaving the gruesome but exciting life in the theatre to a more holistic and un-ostentatious career in this health sector.
Working my way through the ranks made me understand more about the complexities of the care, whilst I humbly reflected on why I chose to be a nurse in the first place: the simplicity of our compassionate service translates beyond the individuals we care for, but also to their families and the community.
I am here to serve tirelessly so your loved ones are safe, healthy, and nurtured.
Hayley Ellis
My role is to support and work with the General Manager. I have been employed by Barchester for since 2013 and moved from another home in 2021.
I have worked in the care sector for many years, working my way through various roles and gaining a wide range of knowledge.
I genuinely care about the residents in the home. My aim is to ensure expected out comes are met in the most positive ways.
I have built good relationships with residents, families, staff and other healthcare professionals, ensuring our residents receive a high standard of care. 
Show More
Bethany Sammonds
Hi, my name is Beth and I am the Administrative Assistant here at Herne Place.
My role is to provide administrative support to the Administrator and General Manager, alongside managing the front desk.
I have been at Barchester since June 2022. My background is in administration and procurement, predominantly in the hospitality sector.
I joined Barchester as I was looking for a new and rewarding challenge.
It's an amazing place to work, most enjoyable is the great relationships I have built with residents, families and staff.
Show More
Samantha Bright
My name is Sam and I am the Home Services Advisor here at Herne Place.
I have worked in care homes as both Administration Manager and Sales & Marketing since 2011.  Herne Place will be the 3rd home I have had the privilege of being part of from the very beginning of the homes journey.
I will be the first point of contact should you wish for yourself or your loved one to come and stay at Herne Place and understand how emotional and difficult choice for some this maybe.  My role is to support and guide residents and their families through each step of the way ensuring to make the move as smooth as possible.
Outside of work, I enjoy spending time with family and friends.
Show More
Howard Day
Hi I'm Howard, I am the head of maintenance here at Herne place.
I have previously worked as an engineer installing and repairing fire and security alarms, CCTV and nurse call systems.

I also have 15 years experience in the adult social care industry, where I have a level 5 in leadership and management in health and social care.
My experience and knowledge has lead me to working at Barchester healthcare where I enjoy getting to know the residents while ensuring they live in a happy and safe home.
Show More
Kyle White
My name is Kyle and I am a Community Lead at Herne Place.
I was born in Margate, Kent and moved to Herne Bay soon after birth.
In 2016, I started my career in care as senior carer in a local Herne bay care home that has now closed.
 
In 2021, I moved to Barchester Health Care Herne Place, as I recognised Barchester as a provider of choice to enable me to progress and develop in a structured manner and at my own pace so that I would be able to find the support and development that I required to progress through my career.  I joined the home as a Senior Car Assistant at level 4 and progressing towards level 5 to progress further and being supported by Barchester who encourage my development.
Show More
Ingrid Beeforth
My name is Ingrid Beeforth, I am a Senior Care Assistant at Herne Place Care Home. 
My career in care work started in 2006 when I was 21 and became a community carer. 
In 2009 I took on a position as an HCA at Kent and Canterbury Hospital, where I gained a lot of knowledge skills and experience.
In 2015 I returned to community care work and achieved an NVQ level 3 in health and social care and worked as a Specialist Community Care worker until 2020 when I applied for a job at Herne Place. 
I started here as a care assistant with intentions of working towards a Senior position. I completed all the training and requirements and have now achieved my goal and am actively working as a Senior.
I am passionate about what I do and gain a great deal of satisfaction in helping our residents to achieve real quality of life. I strive to work professionally with my team to provide these individuals in our care with compassion, respect, enrichment and person centred care.
Show More
Fran Alexander
My name is Fran and I am the Head Chef at Herne Place.
I have been a professional Chef for 32 years.  It all begun at The Berystede in Ascot with an apprenticeship.  I have worked in restaurants and Hotels throughout my career.
I am extremely passionate about all aspects of cooking and baking.
My aim as Head Chef at Herne Place is to ensure the residents receive a highly nutritional meal that they thoroughly enjoy.
Show More
Jo Laker
Hi, my name is Jo and I am a Senior Carer at Herne Place.
I first started working in care as a domestic in 2013 but had no intentions of being a carer.  4 months later I started my first role as a care assistant.
I joined Herne Place in February 2022 as a care assistant and have worked my way up to be a Senior Carer.
I am very passionate about my role and find helping people very rewarding.
Show More
Laila Benfredj
Hi my name is Laila and I am a Care Assistant at Herne Place.
I started working as a carer in June 2021 and began my role at Herne Place in May 2022.  I thoroughly enjoy my role as I find it rewarding.  I enjoy looking after the residents and to be able to give them a good quality of life.
I am also currently studying biomedical science at the University of Kent.  I am due to graduate in 2025 to then become a Physicians Associate in a hospital.
Show More
Jane Miles
My name is Jane and I am a Housekeeping Assistant at Herne Place.
I joined Herne Place in April 2022 after caring for my mum who then went into residential care.  
I enjoy working at Herne Place and chatting with the residents while cleaning their rooms and hearing about their life experiences.
Show More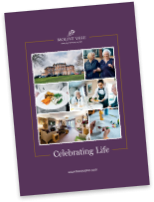 Read our brochure 'Providing great quality care and wellbeing' for more information on how we're here to help you and your loved one.
Read brochure
Food & Nutrition
Activities & Events
Care & Facilities
What happens now?
Are you ready to discuss your individual care requirements? Pick up the phone and talk to us, book a visit to our care home or come and take a look around our facilities.
Our fees and contract
We want to be as transparent as possible about how we charge for the different services we provide as well as what's included in our contract. Please click the links below to find out more about our fees and contract.
View typical fees
View Our Contract
Useful downloads
Here to help you make the right decision about your care requirements.
43649