What our families say: Herne Place Care Home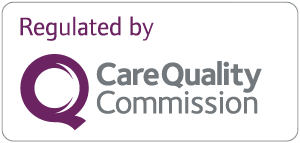 "Herne Place Care Home is a home from home allowing couples to continue to live together. All of the staff (not just carers) are caring and take their time with Mum, they also have time for the family. The food is excellent, and the cleanliness is first-class. I would recommend anyone with any doubts about going into a home give Herne Place a try, you will be pleasantly surprised."
Ian W
carehome.co.uk rating: 4.92 out of 5
"From the moment my sister and I stepped foot in the care home it was clear to us that this was the establishment where our mum would be happy. We called unannounced with no appointment to be warmly welcomed and time was spared by staff to show us the facilities. Our mum has now been in the care home for 4 weeks and all our initial thoughts about the home have come to fruition. The staff from reception to all levels of carer has been exemplary, so helpful and always having time to discuss mum's status. It is so nice to see her engage and be encouraged by staff to involve herself in numerous activities and to mix with other residents. The level she is on is totally safe and secure and we are amazed at the excellent menu choice at meal times. Summarising we would recommend Herne Care Home to anybody seeking the comfort and professional care that family members so deserve."
Joanne S
carehome.co.uk rating: 5.00 out of 5
"I felt incredibly comfortable with Herne Place Care Home from the first day we visited. The management staff and carers have been absolutely amazing, I couldn't be happier with the care our mum is receiving. Herne Place has such a happy, warm and caring atmosphere, nothing is too much trouble. The facilities are outstanding and all our mum's needs are met in a clean, safe and professional environment. I cannot fault anything, I'm just glad we found such a wonderful place for our mum to be cared for. Thank you Herne Place"
Lisa C
carehome.co.uk rating: 5.00 out of 5
"Staff are absolutely exceptional when settling mum into the residence. The variety and standard of food are excellent. Accommodation of the very highest standard. All staff (management, carers, maintenance etc) play a very active role in the welfare and well-being of residents."
L C
carehome.co.uk rating: 5.00 out of 5
"The staff, carers and management at Herne Place are excellent. They are always cheerful, no matter how much pressure they are under, always available, always helpful, and absolutely lovely with my father, who is finding living with dementia a very difficult, confusing and depressing experience. The home itself is beautifully maintained. I cannot fault things like basic cleanliness, tidiness and the speedy, regular laundry service. I had been very anxious about moving Dad into a care home, but Herne Place has such a happy, warm, caring, supportive atmosphere, that I no longer worry. Thank you, team!"
Sarah A
carehome.co.uk rating: 4.42 out of 5
"I couldn't be more happy with the care Mum received at Herne Place. She settled quickly making friends and participating in activities. Staff were friendly and welcoming. The facilities were outstanding. It felt like Mum was on holiday in a hotel. All her needs were met in a safe environment with caring staff. It was lovely to see photos of Mum on their social media page. Gave me peace of mind. Highly recommend."
Jenny W
carehome.co.uk rating: 5.00 out of 5
"very enjoyable experience for my elderly Grandmother. The carers were all very kind and caring, taking time to explain things to Nan and support to really enjoy her stay. The room was clean to a good standard, light/airy and well equipped. One huge bonus compared to other homes is that the management of the home are visible to talk to."
R M
carehome.co.uk rating: 4.17 out of 5
"Thank you for looking after my husband."
Myra M
carehome.co.uk rating: 4.92 out of 5
"On the whole an excellent experience. Friendly, welcoming, clean and well decorated. The care staff were excellent, though due to obvious staff shortages were at full stretch, which meant that residents had often to wait for attention. A place you would look forward to visiting."
M G
carehome.co.uk rating: 4.27 out of 5
"Professional, efficient and person-centred service. Always willing to cater for the needs of the residents and their family and friends. I was recommended Herne Place by a friend and wouldn't hesitate to recommend myself. Thanks."
Jill M
carehome.co.uk rating: 4.92 out of 5
"The staff were great. The home is very new, only a couple of years old. Dad was in for respite for around seven weeks. We had a big issue with the food though. One of the reasons we chose the home is the claims made about the food "award-winning top chefs etc." The choice and quality of the food were poor, not a balanced nutritious diet and we ended up bringing in food and fruit, etc for him. We raised it a number of times with the staff and management who acknowledged there was a problem but nothing really changed. Rather than looking at the photos, ask what has actually been served to residents over the past few days. It does not match what the website says they will get. I really don't like leaving a bad review here for these guys because the staff were lovely, but the owners need to spend more money on the food. Dad was given little choice especially in the evenings where sandwiches and sausage rolls are the norm. For the money you pay it is poor value on the food side."
Mark M
carehome.co.uk rating: 3.75 out of 5
"Lovely place. Caring staff especially at a difficult time."
S L
carehome.co.uk rating: 4.67 out of 5
"Brilliant place. I had to put mum in here as she was really muddled with Alzheimer's, but she loved it and made lots of friends and joined in. The staff were amazing, plenty to keep mum busy and she was sad to come home! Promised to take her back if she really wants to."
B F
carehome.co.uk rating: 5 out of 5
"I have enjoyed every minute of my stay here everyone has been so kind and friendly. I would recommend this care home to anyone of my friends. I will miss you all so much but I know my family will make up for that and I am looking forward to being with my children and grandchildren now. Thank you all for your kindness to me all these weeks."
D M
carehome.co.uk rating: 5 out of 5
"My mum was in respite care for 6 weeks at Barchester Herne Place. All the staff seem really lovely and caring. We did have a few issues trying to get carers to call doctors re mums legs but a carer said he would sort everything out. The food is ok, vegetables are very overcooked so does need improvement. Overall mum really enjoyed her stay and made friends. Some of the activities were good too."
D R
carehome.co.uk rating: 4.42 out of 5
"Really lovely home, more like a cruise ship. Pleasant and friendly staff. Brilliant."
T M
carehome.co.uk rating: 5 out of 5
"I can't express how happy I am that we chose this care facility for my mother. It is like a 4*hotel. The staff are all extremely friendly and helpful, despite mums Alzheimer's she has blossomed. Love this please the staff and care home are all brilliant."
B F
carehome.co.uk rating: 5 out of 5
"My mother is suffering from C.A.A dementia. She was struggling to live alone in Devon and failing. As her only contact was fleetingly with helpful neighbours and 1hr carer per week for shopping. I brought her to Herne Place 6 weeks ago, against her will. She has now settled in, has new friends, excellent food, activities etc etc. She is happy, calm and safe. We can visit when we like and take her out too! Well done, keep it up 10/10."
M S
carehome.co.uk rating: 4.92 out of 5
"Mum and Dad went in for three weeks respite in a double room, which was what they were both looking for. They decided to stay as they are so well looked after and are loving being well-fed and attended to. Having their own bedroom and separate lounge is a big deciding factor on their decision to stay. They cannot fault the staff and find them all friendly and caring."
Ian W
carehome.co.uk rating: 4.92 out of 5
"This was such a difficult decision for our family but all the staff here are wonderful and dad is looked after so well and seems very happy. Thank you Herne Place for making this transition as wonderful for dad is possible and pain-free for us as a family."
K W
carehome.co.uk rating: 5 out of 5
"The standard of care is excellent. The staff are well trained and very professional. The environment is very clean and pleasant with an excellent programme of activities to provide stimulations for the residents."
Susan I
carehome.co.uk rating: 5 out of 5
"Dad is being looked after so well. He settled much quicker than anticipated and has gained some lovely friends. Social activities are really great and staff are professional and extremely friendly. The home is beautiful and to a very high standard. I cannot fault it. I couldn't wish for my dad to be anywhere better, thank you Herne Place."
K S
carehome.co.uk rating: 5 out of 5
"Very accomodating and helpful placing my mother. Good understanding of the needs of my mother and family members."
D H
carehome.co.uk rating: 4.92 out of 5
"My Grandad is now a permanent resident of Herne Place following respite care in November 20. In what has been a difficult time for all our family, I cannot recommend the home highly enough. Living a distance away, I have visited twice and have been so impressed with the care and attention from the carers/management, but most importantly, his happiness and how well he has settled. When seeing the interaction between Grandad and the staff, it is clear that a positive rapport and strong relationships have been built in such a short space of time and creating these is clearly a strong ethos that underpins the homes values. This approach is also seen in our interactions with staff, who are sensitive and understanding, supporting the family also, not just the individual. Seeing Grandad settled and happy helps me to sleep at night knowing he is being well looked after."
Railton B
carehome.co.uk rating: 4.17 out of 5
"Our dad came to Herne Place for a 6 week respite period in early January. His dementia had declined and along with other problems, it felt the right move for both him and his family. We were able to visit him regularly in the pod and this was a great way to keep up our spirits up and stay connected to him. He was always very well turned out and had such a fantastic relationship with all the staff we never once had to worry about his environment. He was well stimulated with the manager and her team ensuring his needs were constantly met. The staff made it a pleasure from start to end and dad came home all the better for it. As a family will always be grateful as at that time we needed the support which Herne Place offered us and helping dad overcome some really problematic issues. Nothing was ever too much trouble and we had reports back of dad dancing (lots) and enjoying his new community with a beer in his hand on film night! 5* surroundings but more importantly 5* service and commitment."
Kathryn T
carehome.co.uk rating: 5 out of 5
"My husband has recently spent six weeks at Herne Place. I cannot praise the manager and her team of Carers enough. They have all been brilliant and so caring. My family and I had 100% total peace of mind knowing how well they were looking after my husband. The activities programme was very stimulating with emphasis on music, which is so good for those with dementia. We were able to visit frequently in the visitor's pod. I recommend Herne Place wholeheartedly."
Jacqueline B
carehome.co.uk rating: 5 out of 5
"I could not have found a better place."
J G
carehome.co.uk rating: 5 out of 5
"My parents have just returned from respite care at Herne Place. It was so reassuring to know they felt safe and secure. My dad is looking forward to the possibility of becoming a permanent resident. He was overwhelmed by the excellent level of care and attention he received. With such caring staff and excellent facilities, I would have no hesitation in recommending Herne Place."
Trevor B
carehome.co.uk rating: 4.58 out of 5
"Since our mum moved to your home from her previous one there has been a huge change in her. She is much happier and more settled, we have no concerns about the level of care she is receiving. All of the staff have been very supportive and caring towards us as well as Mum. The visitors' pod is great and allows us to continue visiting even during the current lockdown."
Mary-Anne O
carehome.co.uk rating: 4.58 out of 5
"The staff are all professional in their work setting. The communication between the home and family members is excellent. The atmosphere of the home is very caring and compassionate. The environment is clean and tidy."
Susan I
carehome.co.uk rating: 5 out of 5
"My mother moved into Herne Place in early October 2020 and we have been very pleased with the facilities and, more importantly, the staff. We discussed the move with Herne Place for 2 months and they have kept to everything they said would happen. The staff are all very professional, something that struck me from the beginning. These things are so important for peace of mind. The moving in day was very smooth, as the staff were clearly briefed on my mother. We saw lots of welcoming faces from the start, something which has continued. From sorting out wi-fi problems with her Alexa to getting the right food for her particular tastes there is a pro-active approach to getting things right. As a new build, everything is designed for the residents' needs, enabling a comfortable home for our mother. The pod is a fantastic resource. It enables safe visiting which is crucial to both my mother and the family. In summary, I give Herne Place the strongest recommendation."
Des
carehome.co.uk rating: 5 out of 5
"Mum was well looked after during her 3-week respite care and I came back to collect her feeling relaxed and happy. Knowing that she was in a safe and friendly environment with all her needs catered for, I was able to have a relaxing holiday, stress-free but looking forward to having Mum home again. The staff were wonderful. Mum is a solitary person who prefers to keep herself to herself, not really mixing but she came away full of appreciation that she could be who she is and not forced to take part in activities if she didn't wish to. Her room was immaculate and comfortable and she has no problems in having more respite care at Herne Place in the future."
Desi C
carehome.co.uk rating: 4.58 out of 5
"Such an improvement in both Nan and Grandad. Made me cry with happiness! Staff are so friendly and helpful - thank you."
Natalie K
carehome.co.uk rating: 5 out of 5
"Beautiful, comfortable and caring home. Wonderful staff - professional, friendly and welcoming. They have really taken time to get to know Mum and Dad, playing their favourite music and enquiring about their favourite hobbies and food. They have made the transition into a home as smooth as possible for my parents."
J S
carehome.co.uk rating: 5 out of 5
"My mum had a 3-week respite stay here and we'd be very happy to return in the future. The team were welcoming and reassured my Dad and me at every stage. A detailed history was taken so the team knew what Mum's preferences were, including medical, food, music and hobbies. Nothing was too much trouble and the team obviously care very much about their residents and giving them a good experience during their stay. There were extensive facilities on hand in the Dementia wing to keep mum occupied and stimulated with regular activities arranged. The food was obviously very good as Mum put on some much-needed weight during her stay. I think Chef's homemade biscuits and cakes may well have played a large part in that! Even though this is a newly built property it already has a lovely garden to enjoy with plenty of space and seating for social distanced visits. I would have no hesitation recommending the services here to anyone looking for great quality dementia care."
Tracey
carehome.co.uk rating: 4.75 out of 5
"My father was the first resident at Herne Place Care Home. I have nothing but praise for the quality of care that he has so far received - it has exceeded all of our expectations. The team of staff are kind, considerate and thoughtful in every way, and they have treated my father like a king since he arrived. They have gone out of their way to understand as much as they possibly can about him as an individual, and the patience and warmth they have shown as he gets settled into this new living situation has been impressive. They have also taken time to listen to our concerns as a family, and frankly have done much to help us feel comfortable with this new situation too! The home itself is beautifully laid out, with quiet communal spaces in addition to rooms for activities. My father has been extremely complimentary of the food and is clearly revelling in the freshly cooked meals he receives every day. All in all, I recommend Herne Place unequivocally."
Helena
carehome.co.uk rating: 5 out of 5
"After a long stay in hospital following a second stroke, we were advised by medical staff that the next step for our father would be crucial for his continuing well-being. Thank goodness Herne Place has been able to offer all that we hoped for. We know that there he is being given the best possible chance of leading as full a life as possible. The professionalism and care of the staff and the facilities provided by Barchester are outstanding. The entire team work together as one, as if they have done so for years, and they continue to communicate fully with the whole family. As an artist, our father's particular needs are acknowledged and encouraged with him taking small steps in painting again. When asked about the food he replies 'delicious'. When asked about the staff he will say 'wonderful'. We are impressed and touched by both the kindness of the staff and their flexibility and are grateful that they are making such a positive difference to the quality of our father's life."
Joe G
carehome.co.uk rating: 5 out of 5
"All the staff are very kind and helpful in every way. A nice, comfortable bed in a very nice room. With my own wet room. And the food, you cannot wish for better. I hope I will be able to come back if I can afford it."
J P
carehome.co.uk rating: 4.83 out of 5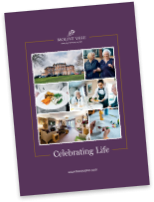 Read our brochure 'Providing great quality care and wellbeing' for more information on how we're here to help you and your loved one.
Read brochure
Food & Nutrition
Activities & Events
Care & Facilities
What happens now?
Are you ready to discuss your individual care requirements? Pick up the phone and talk to us, book a visit to our care home or come and take a look around our facilities.
Our fees and contract
We want to be as transparent as possible about how we charge for the different services we provide as well as what's included in our contract. Please click the links below to find out more about our fees and contract.
View typical fees
View Our Contract
Useful downloads
Here to help you make the right decision about your care requirements.
43649