Meet our Activities Coordinator, Nina Mullerworth
I have had the privilege of working at Hempton Field in my role for many years and I am looking forward to many more! I have enjoyed various training courses, including a Level 2 NAPA and Aromatherapy Massage.
My role involves interacting with residents and organising a varied programme of activities with a person-centred approach, including hobbies, life experiences and keeping active through daily exercises and music.
We are involved with lots of local clubs and members of the community, outings in the minibus are always very popular.
Activities are an integral part of life at our care home. We want to ensure that the people we support have as much fun as possible during their time with us, so it's important that our activities programme is created with the interests of residents in mind. Our skilled Activities Coordinators bring a certain uniqueness to the home that can't be found anywhere else, and which is reflected in the activities they organise.
Activities and Events Partnerships
As part of our bespoke life-enrichment programmes, we host a number of live virtual events in the home on a regular basis through a number of partnerships with places of interest and world class performance companies
Life at Hempton Field Care Home
The Races
We had great fun putting our bets on when we had a Race afternoon! We enjoyed cheering on our horses, with Elizabeth's horse taking 1st place!
,
,
,
Flower Arranging
Our ladies gathered in the lounge for a wonderful sensory afternoon of flower arranging! We had great fun creating our own displays, and being able to brighten up our home with the beautiful colours and scents of the flowers.
,
Hempton Tipple
At the beginning of summer, residents enjoyed an afternoon of preparing and making their own wine 'Hempton Tipple'! Once the wine was ready, our residents enjoyed tasting their own homemade drink - it went down a treat!
,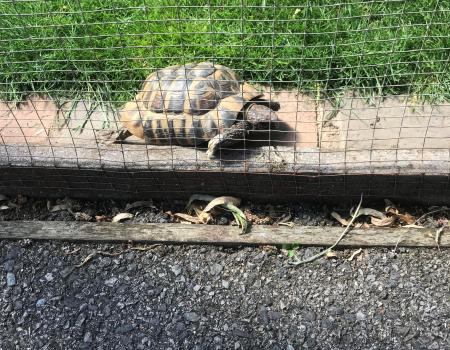 Tiggywinkles Wildlife Hospital
Residents were filled with joy during their visit to Tiggywinkles Wildlife Hospital in Haddenham. Tiggywinkles Hospital cares for all sick, injured and orphaned British wildlife. Residents enjoyed their day out and were able to see a variety of animals being looked after under Tiggywinkles care.
Show More
Tour De Barchester
Staff from Barchester's care homes up and down the country took on a gruelling 211 mile cycling challenge from Bradford to London to raise money for Barchester's Charitable Foundation. We were delighted to meet and support the core Tour de Barchester team of Simon McCall, Commercial Director, Genevieve Glover, HR Director, Tony Woollett, Recruitment Director and Shona Conway, Project Coordinator, joined by other Barchester staff members as they passed through our care home. To make things even more exciting, we decorated our home for the event with banners and flags, invited Richard the Saxophonist to play for us all and held a delicious BBQ for residents, families and staff to enjoy to welcome the amazing cyclists. Our residents and team members were thrilled to meet and greet the core Tour de Barchester team and to wish them best of luck. There were smiles and laughter all around.
Show More
,
Queen's Platinum Jubilee
Here at Hempton Field we enjoyed a fun-filled 4 days for the Queen's Platinum Jubilee celebrations! We welcomed fantastic singers, spent time with our families and tried lots of tasty treats. The event was enjoyed by all and was a lovely way to celebrate the Queen's Jubilee.