What our families say: Hempton Field Care Home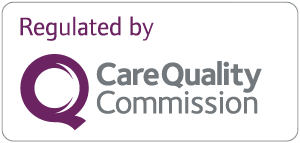 "Along with another friend, we visit Hempton twice a month and for the last 2 years meet with them via zoom. We come from the local community church. The staff are all very friendly and caring and assist residents to join us for Bible Club if they want to attend. There is a great homely atmosphere there."
P C
carehome.co.uk rating: 4.64 out of 5
"My wife had palliative end of life care for the last three and a half weeks of her life. The nursing and care staff were all wonderful and took great care of her."
G B
carehome.co.uk rating: 4.18 out of 5
"My stepfather stayed for 6 weeks respite care whilst his wife was recovering from a knee operation. Lovely setting with beautiful gardens, attentive staff, excellent food and good variety of activities to keep residents stimulated. Well appointed room with good level of cleanliness. Would highly recommend."
L P
carehome.co.uk rating: 4.75 out of 5
"I was very impressed by the care and help they gave to my mother, sorting out her medication so she has now returned to her own home (at her wish) with carers. Friendly, helpful, and caring staff nothing too much trouble."
Juliet D
carehome.co.uk rating: 5 out of 5
"Very friendly home. Everyone is very helpful, will help you with whatever you need. My mum is very happy there, and her physical needs improved enough for her to go home to independent living but would go back in need."
Juliet D
carehome.co.uk rating: 5 out of 5
"My mother spent eight days in the hospital with leg pains, unable to walk. Removed her from the hospital to the care home. The attention she received was excellent, leg pain reduced in days with the change of medication, so much so, that after three weeks she was asking to go home. Thanks to all the staff for the attention received, mum has stated if her condition has a turn for the worse, she would be quite happy to return."
Juliet D
carehome.co.uk rating: 4.92 out of 5
"The loving care given to my husband helped through this very difficult time and also the kindness shown to me."
Iris T
carehome.co.uk rating: 5 out of 5
"The care my aunt received during her stay at Hempton Field from every single member of staff was exemplary. Her move from a different county into a new environment was made seamless with no attention to detail spared."
R B
carehome.co.uk rating: 5 out of 5
"I was admitted for a short respite following a brief stay in hospital. My immediate response was how attractive the site and interior of the care home and the warm welcome from the staff. My room was comfortable, en-suite with garden views. At this time because of coronavirus, a negative test is required before admission. All the staff were meticulous with us of masks/gloves. The menus were varied and the food excellent. Day and night care included carers and nursing care. Management is without a doubt excellent. Thank you to one and all"
S C
carehome.co.uk rating: 5 out of 5
"Mum has been at the home for about 4 years. She is always treated with respect and very well looked after. The staff are excellent and always very positive and cheerful. I couldn't wish for a better place for mum to live."
I W
carehome.co.uk rating: 4.83 out of 5
"My mother has been in Hempton Field for over 3 years now. The care and love she receives from all the staff is amazing. They are patient, kind and very tolerant and she is totally "At home" because of their care. She recently celebrated her 100th birthday and we gave a little party. Mum is a very private person normally and mainly stays happily in her room but on that day she shone with happiness and all the extra fuss everyone made of her! What a day for us all! We, as a family, will never be able to thank the staff enough for all the unstinting care they give her. As she says "they are my family "what more could you want! Thank you Hempton Field!"
Christine B
carehome.co.uk rating: 4.92 out of 5
"As we all know, the current situation we find ourselves in is incredibly hard, harder still when you cannot visit your loved ones (my Nan - 100). The lockdown at Hempton Field is keeping all residents safe and as family members, we could not ask for better care! The staff at Hempton Field have gone above and beyond to offer videocall sessions for residents and families. I am able to speak to my Nan at least once a via video call and it makes my week! She also gets to see her 2yr old Great Grandson and their wonderful relationship can continue, even if only virtually for now. A huge thank you to everyone at Hempton Field for keeping my Nan safe, for loving her in our absence and for keeping her smiling! We can't wait to be able to come and thank you in person and visit Nan but for now, please know that we are eternally grateful to you all!"
Louise
carehome.co.uk rating: 4.25 out of 5
"During my nearly three week stay, I found my general condition improved on a day to day basis. The staff were most pleasant and helpful. The home was warm and comfortable. Various activities were available every day. First-class!"
R G
carehome.co.uk rating: 4.67 out of 5
"Would highly recommend. From initial contact and making an appointment to look around, to our father moving in and later leaving, everybody at Hempton Field was caring with a 'can do' attitude. The room and facilities were very clean and comfortable, a very homely, cheerful atmosphere. Updates regarding care were treated seriously and with great sensitivity. Nothing was too much trouble, feel lucky to have been able to access care at Hempton Field for my father."
Anna
carehome.co.uk rating: 4.58 out of 5
"Excellent carer and friendly and cheerful staff. The food is of a very high standard and much enjoyed."
T E
carehome.co.uk rating: 4.91 out of 5
"All members of staff have been supportive, kind and caring in a professional manner."
Nina A
carehome.co.uk rating: 4.5 out of 5
"What a special day we had on Saturday 18th Jan 2020 mum's 100th birthday. We were celebrating with a party in the lounge at Hempton Field, a really beautiful room. From the start of the day until bedtime mum was treated like royalty! Nothing was too much trouble and it was the little things that were so touching, getting her dressed, putting her makeup on etc, the care was unbelievable while all the time her dignity was paramount. The food was excellent and the presentation first class too. I cannot thank the manager and her amazing staff for all their care and compassion not just on Saturday but every day, I can't thank you enough. Hempton Field is a lovely home (from home) where not only do they care for the residents but also for the family as a whole."
Christine B
carehome.co.uk rating: 5 out of 5
"We needed to find residential care accommodation for our mother and were impressed by how straightforward this was to arrange at Hempton Field and with the warm welcome we received from everyone. The room provided is clean, comfortable and tastefully furnished and opens onto a well-tended garden. Mealtimes are sociable events and most residents choose to eat together. The food is home-cooked and appetising. The manager is professional, approachable and fully involved in the care of all residents. She leads a team of first-class staff; most of whom are local, having worked at Hempton Field for many years, which gives a real sense of community. Everyone we have met has treated our mother with dignity and respect. An excellent Occupational Therapist organises stimulating activities every day. Our mother's physical and mental health has fluctuated since she has been at HF and throughout she has received appropriate and necessary care from a team of kind, competent and compassionate staff."
Andrew A
carehome.co.uk rating: 5 out of 5
"I have been truly cared for in every way during my stay here. The staff all being kind, friendly, efficient. The management have been helpful, sympathetic and diligent at all times. This is my 2nd stay, and would not hesitate to return for a third."
S H
carehome.co.uk rating: 5 out of 5
"Hempton is a bright and extremely friendly home. I have visited a number of homes in the past and this home is light, fresh and appears to be well run. Mum made the very difficult decision to move into full-time care, but it was made easier for her because she felt well looked after and settled. It is a pleasure to visit her at Hempton."
J R
carehome.co.uk rating: 4.67 out of 5
"This is the most caring home you could wish anyone in your family to be in. From the deputy manager down to the cleaners etc, everyone really cares and it shows. Our deputy manager at the moment is brilliant - caring, compassionate but also very "on the ball". Mum always wanted to die at home but because I couldn't manage her anymore she has gone to Hempton Field and she says how happy she is there - all because it's like family! Thank you, everyone."
C B
carehome.co.uk rating: 4.25 out of 5
"Excellent. Staff were caring and considerate, creating a warm and hospitable atmosphere which is also a credit to the management. The catering was first class and the meals were delightful. The interlude between hospital and going home could not have been better."
C P
carehome.co.uk rating: 4.58 out of 5
"When my husband and I first stepped into Hempton Field Care Home, we were relieved to find a beautiful, clean, welcoming and homely residence. Our first impression was continually reinforced by the dedicated staff who, along with their professionalism, showed a genuine care for all the residents. Staff enjoy chatting to residents and visitors; we have seen how this has helped my mother make connections and feel at home. She has told us that she is very happy there, has made friends, and looks forward to the daily activities and particularly, the weekly hairdressers visit! Thank you to all the wonderful staff!"
Pamela E
carehome.co.uk rating: 4.92 out of 5
"I am 94 and until 2013, I drove a care, had dogs and went shooting. I can no longer look after myself. Illness has happened, balance and memory going. They are wonderfully kind and cheerful all of them and we have constant, trained medical care so it couldn't be better. For me, dreamy beyond words. I am very lucky."
E A
carehome.co.uk rating: 4.36 out of 5
"My mum has been resident at Hempton Field Care Home from the start of the year. She is very glad to be in such a happy and friendly home. The whole team of Hempton Field do excellent and outstanding work, providing quality care with genuine kindness and care for all. We thank God for the team at Hempton Field who all work to a high standard to produce such wonderful care."
Peter W
carehome.co.uk rating: 4.83 out of 5
"The gardens are lovely to walk around and beautifully kept up. Room comfortable and clean. I would prefer the door to be kept closed when possible during the day as other people's TV can be very noisy and turned up loud especially in the evenings. At night the home is mainly quiet."
B M
carehome.co.uk rating: 3.5 out of 5
"Rapidly seen significant improvement in my uncle's wellbeing after a relatively short period at Hempton Field."
Anthony M
carehome.co.uk rating: 4.67 out of 5
"Mum lived at Hempton Fields for over 5 years and, apart from a year when the home was being transformed under new management and standards dropped, was extremely well treated and looked after. The last two weeks of her life there were very happy and we really felt that the staff did all they could both for Mum and for us as a family during this difficult time. They went beyond the call of duty in keeping her comfortable and cared for and two members of staff sat wither in her final moments. We felt they became part of our family."
Rosemary A
carehome.co.uk rating: 4.33 out of 5
"I have just got my aunt who is (100 and a half years of age) into Hempton Field, after a long struggle to get her to leave the cottage she lived in for 70 years. I have had great support from the team in encouraging to move, her social, hospital and her care workers have said she was not fit to live alone (bed-bound and nearly blind). But being a feisty old lady it's been very hard work getting her into a home. I cannot believe how well she's settled due to this amazing home and wonderful staff, so kind and thoughtful."
J C
carehome.co.uk rating: 5 out of 5
"My allocated room was rather small but adequate for a brief stay. A little TLC in the decoration would have been appropriate. A lovely view of the Chilterns from the window over the balcony. All the nurses and caring staff do a fantastic job. The admin staff are very friendly and most helpful too."
S H
carehome.co.uk rating: 4.25 out of 5
"My father spent 8 years at the home and was extremely well cared for and retained his dignity and humour throughout his time there. I would thoroughly recommend the home but found the cost, particularly over such a long period of time, prohibitive."
S E
carehome.co.uk rating: 4.4 out of 5
"The staff are always very attentive and the residents seem very happy and extremely well cared for. The premises are always clean and there are plenty of activities for the residents to participate in."
Julia S
carehome.co.uk rating: 4.17 out of 5
"I have taken my father to Hempton Field several times this year for respite care. Lovely place with beautiful gardens and pots. Friendly staff and my father enjoys the food, very welcoming, laundry done and we can always ting to see how he is when staying there. Pleasant rooms and very clean. It's good to have somewhere to take him for respite that he likes and feels safe."
C H
carehome.co.uk rating: 5 out of 5
"Hempton Field is an excellent care home, well run and with lovely caring staff. Any problems or change in medication and I am notified immediately. My partner is happy, kept clean and although her food has to be pureed it always looks appetizing. A home can only be as good as it's staff and at Hempton Field that's 5 star +"
Graham M
carehome.co.uk rating: 5 out of 5
"My brother was admitted with Leukaemia and received excellent care from all the staff. Their dedication was not only kindness shown to my brother, but to our family. Hempton Field Care Home at Christmas also looked after my uncle with the same care, so would recommend it."
E L
carehome.co.uk rating: 5 out of 5
"After mothers downturn and critical illness in less than week, mum is happy and well kempt, looked after really well. A big thank you for your carers and staff."
Janet E
carehome.co.uk rating: 5 out of 5
"My mother has been a resident here for 3 years and we are so pleased with her accommodation and care. It is a small home so the staff know all the residents. Many of the staff are local and have worked at Hempton Field for years. It is always clean and never smells like a hospital. It has a light, airy feel and many of the rooms have a door into the garden. Gardens are beautifully kept. The OTs organise activities 5days a week. They also arrange for external entertainers to visit and have a bus which takes residents out occasionally. All the staff seem to get on well together. They are a small team so sometimes very busy, particularly in the mornings when so many residents want to get up at the same time. My mum has had serious mobility issues over the last year and the staff have been very caring and inclusive of her, including arranging for other residents to visit her in her room. Mum speaks very highly of the quality of the food. Nurses have been happy to explain her nursing care to me."
Wendy T H
carehome.co.uk rating: 4.42 out of 5
"I've found the home clean, the staff and management very helpful and friendly."
M D
carehome.co.uk rating: 4.5 out of 5
"Our dear friend sadly died on the 8th of February 2016. The end of life care was excellent, and has made his death a nice memory, he died peacefully with us with him to the very last. We feel his care was okay, but the price paid we expected a little more. I think the food could have been more tempting for him, particularly in the last two months. We were both very saddened that no one attended our friends funeral from the care home."
Sue
carehome.co.uk rating: 2.91 out of 5
"It is so good that the current manager encourages outings and activities which help stimulate and provide interest to the residents."
Heather A
carehome.co.uk rating: 5 out of 5
"The Hempton Field Care home manager and her staff are so special to our family. In an incredibly horrible time in our lives when we needed support. My mother needed space, kindness, a feeling of safety and comfort, she found it - and us, her family, felt absolutely certain of the care and safety she received. The residents are well looked after, I would not hesitate in recommending Hempton Field Care Home, the manager and the staff or using the home in the future. The home and the people are incredible."
A S
carehome.co.uk rating: 4.92 out of 5
"Our mother was a resident at Hempton Field for just over a year. She had settled well and was fairly happy. Unfortunately, a recent incident involving her personal security was, in our opinion poorly handled by management. After careful consideration she asked her family to find her another nursing home as she felt anxious and vulnerable."
Susan S
carehome.co.uk rating: 2.58 out of 5
"We chose Hempton Field because we knew that the manager was a competent and caring one. She inspires her staff to provide a kind and homely setting for older people. When my husband was ill, Hempton Field nursed him back to health by ensuring that appropriate medical help was called in and I am very satisfied with the care they provide."
Patricia B
carehome.co.uk rating: 5 out of 5
"My mother-in-law was a resident at this home from early 2015 to early 2016 and initially seemed happy. However, there was a marked decline in the standard of care which led to her family repeatedly having to chase staff in order that various issues were addressed. Meals were arriving cold, the quantity and quality of food has become notably poorer since the catering service was outsourced to a food service. Staff made significant errors on more than one occasion and often had to be reminded to perform what should have been basic tasks. On each occasion these shortfalls were reported to the manager and whilst some issues may have seemed minor in isolation a worrying pattern emerged as despite being reported to the Manager they continued to remain unresolved. Overall it was felt that the poor management of the home along with the standard and cost of care were unacceptable and my mother-in-law decided to move elsewhere."
N P
carehome.co.uk rating: 2.08 out of 5
"My mother has been cared for with compassion, gentleness and respect. The family has had peace of mind - knowing she was safe."
Jane P
carehome.co.uk rating: 4.83 out of 5
"Very caring home. All staff very helpful and very good with residents."
Jean L
carehome.co.uk rating: 4.73 out of 5
"My husband was at Hempton Field for nearly 9 months. His needs were extensive and complex. The nurses and carers couldn't have been more caring and compassionate. In fact, all the staff irrespective of their capacity, seemed genuinely interested in the welfare of the residents and supported not only them but the immediate family as well. I was impressed at the longevity of a lot of staff members, they know each other well and that seemed important to the general running of the home. Forever grateful. Thank you."
Pat B
carehome.co.uk rating: 4.5 out of 5
"Very good - people polite, helpful. It's not like some places where you go and it's not welcoming - everyone takes time to get to know you. Everyone is friendly, cheerful and makes you feel at home. I come every day to visit my partner and the care here is marvellous, they look after me as much as they do my partner!"
Alan D
carehome.co.uk rating: 4.92 out of 5
"I have always been made welcome and found everyone ver helpful."
Norman H
carehome.co.uk rating: 4.58 out of 5
"All staff very willing, caring. Food excellent. Also entertainment excellent. Fully recommended."
Dianne T
carehome.co.uk rating: 4.5 out of 5
"14th July fun day. It was a lovely afternoon in the garden, they put all the stops out. My family really enjoyed the afternoon. Thank you so much! You all did a great job."
Jane C
carehome.co.uk rating: 4.92 out of 5
"I found the home and staff were excellent with all aspects of care. Also, I found that my mother in law was treated very well with dignity during the past few days after returning to the home from the hospital. The staff were also very compassionate and caring to all members of the family."
Sally B
carehome.co.uk rating: 4.58 out of 5
"Hempton Field has been amazing since my Nan arrived here in Nov 2016. The care she receives is excellent, the staff know her incredibly well and look after her 24/7. We all feel part of the Hempton Field family and know that we will be contacted straight away if there are any problems. Thank you for taking such good care of her."
L L
carehome.co.uk rating: 5 out of 5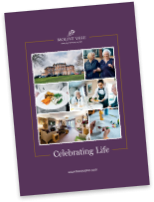 Read our brochure 'Providing great quality care and wellbeing' for more information on how we're here to help you and your loved one.
Read brochure
Food & Nutrition
Activities & Events
Care & Facilities
What happens now?
Are you ready to discuss your individual care requirements? Pick up the phone and talk to us, book a visit to our care home or come and take a look around our facilities.
Our fees and contract
We want to be as transparent as possible about how we charge for the different services we provide as well as what's included in our contract. Please click the links below to find out more about our fees and contract.
View typical fees
View Our Contract
Useful downloads
Here to help you make the right decision about your care requirements.
Frequently Asked Questions
What types of care does Hempton Field Care Home offer?

Hempton Field Care Home offers Nursing care, Residential care, Respite / Short stay, Services for under 65.
48454