Reviews for Friston House Care Home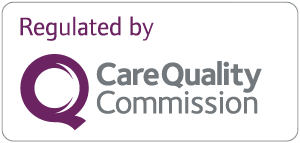 What our families say on carehome.co.uk
"Mum has spent another year at Friston House and celebrated her 101st birthday in April. Again, as last year we managed two family celebrations in the private dining room as well as a 'singalong' at which the staff and residents sang 'Happy Birthday ' to her. Both events were catered for by the head chef and his team. They provided us with lunches from the daily menu, afternoon sandwiches and yet again a magnificent cake. I highly recommend this 'restaurant'! Our thanks go to all the staff, nurses, carers and the efforts of the activities team for their continued support to keep Mum happy and comfortable and motivated although she can be a bit 'stubborn' at times."
Irene B
carehome.co.uk rating: 4.83 out of 5
"We found the staff to be wonderful and caring, they looked after my mum with compassion. We were very impressed with the kindness shown by all the staff. They enabled my mum to gain the strength to go back to her own environment. We can't thank them enough."
John G
carehome.co.uk rating: 4.67 out of 5
"The accommodation and personal care was exceptional at all times. Friston gave my mother-in-law the extra help and support that she needed to get her over a life-changing operation, this gave her the confidence to return to her own home. She enjoyed and engaged in the social activities. We found the staff to be compassionate and responsive with us as a family."
Jan G
carehome.co.uk rating: 4.50 out of 5
"My aunt has been a resident of Friston House for almost one year and has dementia and Alzheimers. Prior to moving there, she had been declining following a number of hospital visits but since then her condition has now stabilised and improved a little. The staff are very kind and caring towards her and ensure she has good personal care. They help and encourage her to eat and drink so, while she is frail, she does seem otherwise physically quite well. Overall she seems very settled and content at Friston House which is a comfort to my family and me knowing that she is being well cared for."
David C
carehome.co.uk rating: 4.33 out of 5
"My husband and I cannot recommend this home enough! What a wonderful place. My mother-in-law spent the last 4 weeks of her life here and she was treated with care, respect and dignity at all times. She was in room 48 on the 1st floor. We were kept thoroughly informed at all times. The team of staff and nurses engaged with her regularly. She was comfortable and clean. We have so much regard for the team on this floor. We were allowed to take our dog to visit too. Such passion and dedication. Thank you all so so much."
E H
carehome.co.uk rating: 4.33 out of 5
"Mum has been in the home now for 18 months and has always received excellent care. The staff are very friendly and competent. When I asked about visiting times I was told "This is Mum's home now, come when you wish". Also a very trying time for staff due to Covid."
Phillip H
carehome.co.uk rating: 4.40 out of 5
"My father was a resident of Phoenix Rise since May 2022 but due to his health and Alzheimer's deteriorating, he was moved to Nightingale Walk, the nursing unit. As always Friston was marvellous. After Dad's month in the hospital, he was no longer mobile-the staff at Friston liaised with us and organised his move upstairs completely. Within hours of his return, he was settled comfortably in his new room, washed and refreshed and he responded so positively. His care, all aspects have helped him to flourish and recuperate. Highest praise and recommendation and our gratitude to all the staff at Friston House."
Lianne F
carehome.co.uk rating: 5.00 out of 5
"My mum has recently moved in Friston House and I cannot fault the care and support both Mum and the family have been given. We have seen a noticeable improvement in her whole being due to the care, company and stimulation she is now receiving. Seeing Mum smiling again and enjoying herself is priceless. I wouldn't hesitate to recommend Friston House."
Sarah W
carehome.co.uk rating: 4.92 out of 5
"The home and staff are fantastic. There are activities three times a day if you want to join in. The food is fantastic and a good choice for fussy eaters. Mum felt safe staying here for two weeks after coming out of the hospital."
Sharon A
carehome.co.uk rating: 4.67 out of 5
"Mum spent a very contented and well care for time while at Barchester, Friston Way. All the nurses, carers and other staff were always kind, compassionate and friendly. I am so grateful that they were there to care for her and support me at the end of Mum's life. Thank you, is not a big enough word!"
Lynn B
carehome.co.uk rating: 4.67 out of 5
"My father's entry into the home was a traumatic experience for my family, especially my mother. Friston have guided and assisted with unbelievable compassion throughout this ongoing period. From the moment you enter the home, everyone seems to understand our situation and seems to have a moment for us as well as my father. I am unsure how we'd have managed to get this far without them. Thanks!"
A W
carehome.co.uk rating: 4.17 out of 5
"The staff are fantastic and make this care facility what it is; outstanding. The staff are all caring, helpful, friendly, professional and attentive, and are always willing to go the extra mile. It has been a great relief to be able to trust care staff after a traumatic experience in an NHS hospital and as soon as my Mum transferred to Friston House everything changed for the better. I am kept fully informed of all developments and staff are very responsive. The care is first class as is the food and ambience. The staff clearly work as a team which is so important. The explanation of my Mum having to be moved to palliative care was highly professional and compassionate and the staff have been proactive in seeking financial contributions from the financial authorities to help towards the costs of the care. I would recommend Friston House to anyone."
Rene D
carehome.co.uk rating: 4.92 out of 5
"The people of Friston House have been amazing. They have made my dad's transition so easy with their care. All the staff has always greeted us, and they always keep me updated with Dad's progress. I would recommend this home to everyone."
V B
carehome.co.uk rating: 5.00 out of 5
"My sister has always been well cared for."
Beryl H
carehome.co.uk rating: 4.00 out of 5
"All staff are consistently helpful, cheerful, knowledgeable, approachable, patient and caring. Nothing is too much trouble for them, all queries/requests are dealt with promptly and satisfactorily. They take time to really know Dad and help him settle in. From the initial phone call and viewing in April, through Dad moving into Phoenix Rise in May - everything has gone so smoothly, better than we could have hoped. A real spirit of communication, co-operation and teamwork. The atmosphere is calm, happy and welcoming. We can visit/phone any time and are reassured that we have made the right decision moving Dad into Friston. His Alzheimer's has deteriorated and he needs the extra care they provide. Lovely bedroom with a garden view and his picture on the door to help him find it. Excellent food, relaxing decor and plenty of activities that Dad enjoys. Medication is monitored and reviewed effectively. Nursing is excellent. Staff acted quickly when Dad needed to go to the hospital and supported him and us. Thank you all!"
Lianne F
carehome.co.uk rating: 5.00 out of 5
"My sister found this lovely home for my mum. So on the 5th May 2022, myself and my sister and my husband took my mum there and were welcomed by the head of residential unit, top carer at the home. After two weeks my mum was moved upstairs to the nursing level as she was not very well. The nurses were all very pleasant to my mum to make her stay as comfortable as they could. The carers were all great and especially one lovely carer always made sure we as a family were looked after and were catered for too. And we always got a friendly hello from the head of residential unit. My mum's stay was short at the care home as she passed away on 15 June 2022. It's a very caring care home and very nicely decorated."
Nuala B
carehome.co.uk rating: 4.50 out of 5
"My mum went into residential 2 years 3 months ago and was looked after exceptionally. Whilst covid happened, I can't praise highly enough the staff and their attentiveness and communication to my concerns and requests. Super support from a great team. I would especially shout out with great thanks to three members of staff, in particular, for their continued support as I know my mum's needs are, shall I say, quite demanding. Many thanks to you."
Kevin H
carehome.co.uk rating: 4.08 out of 5
"Friston House is a relaxed home-from-home environment. Staff members know the residents and care for them well. Residents are treated with dignity and respect. The menu choices are well thought out and enjoyed, with a range of choices available."
K S
carehome.co.uk rating: 4.50 out of 5
"After suffering a stroke, Mum eventually went into Friston House in early February. The care she received there was outstanding. The staff were so very caring, efficient and friendly, and nothing was too much trouble. They made her final days the best that they could be. Even after her passing in April, I have received endless help and support. I cannot thank them enough."
Laraine N
carehome.co.uk rating: 4.33 out of 5
"My wife was admitted to Friston House Care Home in 2020 due to the severity of her Dementia. Fortunately, it gave the wonderful staff time to get her acclimatised and accept the new surroundings as "home" prior to the onset of Covid. Without a doubt, I felt instant "peace of mind ", knowing that she was being cared for by staff at all levels, who were totally dedicated to looking after the wellbeing of their patients. The nursing staff and carers in Memory Lane, are all heroes, having risen to the challenge of Covid, over and above their existing arduous duties. They work tirelessly as a team and inspire confidence with a smile. The nursing staff regularly keep you updated. She enjoyed music and dancing until her mobility deteriorated. In her room, the thoughtful carers would ensure her TV was tuned to a music channel, even in her final days whilst bedridden. My sincere thanks go to all staff. I have no hesitation in recommending Friston House."
David B
carehome.co.uk rating: 4.83 out of 5
"Mum became a resident at Friston after a stroke in February 2021. She has made great progress with the help and dedication of the staff through what was a difficult year. She has now reached the great age of 100 and had two parties to celebrate! Close family, grandchildren and great-grandchildren were able to celebrate with her in a private room at Friston and we had sandwiches, cupcakes and a wonderful birthday cake all supplied by the kitchen staff. It was very much appreciated. The second party was attended by the residents and friends Mum has made while there, and the deputy mayoress of Rochester presented Mum with a card from the Queen. Mum also had a second birthday cake on that day and we send our sincere thanks to all those involved with both parties. Mum is really happy and enjoys joining in the many activities (not rodents!) and I am sure she will continue to do so with the help of the caring staff."
Irene B
carehome.co.uk rating: 4.83 out of 5
"We continue to be delighted with the compassion and care our mother receives, and she herself is genuinely happy in the home. She has made many friendships with staff and other residents and is clearly enjoying fulfilling days."
Peter C
carehome.co.uk rating: 5 out of 5
"I moved my mum to Friston House in Rochester back in June 2021 as her previous care home were unable to care for her due to her decline with her dementia. Since she has moved there she has improved so much as all of the staff are absolutely amazing. They have sorted out her medication which has done wonders for her wellbeing. Before she would not wash her hair, get dressed or shower, and now they have built up so much trust and care that she showers, washes her hair and gets dressed every day. She is also eating really well as the food is to a very high standard, and she has lots of tea throughout the day with the occasional cake and biscuits, which she loves. When I was able to visit my mum I can see what great care they take of her as well as the other residents and have so much patience. I just can't thank them all enough for what they have accomplished with her and I can now sleep well and breathe a sigh of relief to know that she is being looked after so fantastically."
Karen L
carehome.co.uk rating: 5 out of 5
"My wife was there from November 2019 to July 2021. The manager there certainly went the extra mile. She prevented a nuisance caller from reaching my wife by insisting on a secret password before any connection. Although this caller was known to my wife, the manager insisted on helping and even told the caller that this was my wife's decision. Such attention to detail prepared to protect her residents by any means. One nurse, in particular, helped more than I can say. Kind Regards"
R T
carehome.co.uk rating: 2.5 out of 5
"Approaching my Mum's 90th birthday, we were finally able to arrange for four generations of her family to get together. The whole team at Friston House were really helpful advising on covid precautions and making a separate private dining room available. They provided a nice "afternoon tea" selection of sandwiches and nibbles (taking account of our vegetarians) and made a great birthday cake. Mum had a lovely birthday celebration and clearly really enjoyed having all the grandchildren and great children around her. We have not visited Mum in her room yet so some of the ratings are impressions rather than actual experience."
Kevin S
carehome.co.uk rating: 4.08 out of 5
"I returned home stronger than I went in. Generally speaking, the food menu was suitable but often the food offered differed from that published for the meal. The staff, especially the nurses, are friendly and helpful though I felt that some of the care workers were unsympathetic. Activities were suitably planned though card games eg cribbage or chess would have been welcome. Beds were not made every day and rooms were not cleaned every day."
M F
carehome.co.uk rating: 3.58 out of 5
"Well, Mum transferred into Friston House on Tuesday, (it's now Thursday) from another care home in the area. The staff have been so friendly, in particular the Nurse. There have been others but I didn't catch your names, sorry. Mum has been moved because she now requires nursing care for advancing Dementia and part of our worries is her declining weight and refusal to eat sometimes. Staff were lovely and took time to listen to the things we thought Mum might like, (Mum no longer has speech so couldn't answer for herself). Within 5 minutes a whole range of food was bought in on a tray! Bright, airy and very clean room and a comfy mattress on the bed. When I spoke with staff on Wednesday she had already been in contact with Mum's GP and received her full medical history. Overall, very organised, efficient and knowledgeable. Staff seem happy and I think Mum will be happy here too."
Anne-Marie H
carehome.co.uk rating: 4.08 out of 5
"The staff at Friston House are treating my mother exceptionally well. I see that she is very happy despite the decision to move into permanent care being a hard choice for her to have made initially, and she is treated with respect by all departments in the home. I am very pleased with the attentive carers, nurses, housekeeping and activities staff who go the extra mile to make everyday an event for the residents."
Peter C
carehome.co.uk rating: 5 out of 5
"I would like to pass on my sincere thanks to all the team who take care of my Dad. They do a fantastic job and we are extremely grateful for all that they do. It really means so much to us as a family to know that Dad is in such safe, caring hands. You truly are all amazing people! The home is always so welcoming and clean with happy and caring staff. I would have no hesitation in recommending Friston House if you are looking for nursing care for your loved one."
Michelle J
carehome.co.uk rating: 5 out of 5
"My father was admitted to Friston House from hospital following an illness in June 20, which meant that he could no longer be cared for at home. I cannot recommend the home enough. The staff were wonderful, he settled in very quickly, the food and accommodation were fantastic. Every member of staff including carers, nurses, domestic, maintenance and administration went above and beyond during what has been difficult times for all. My heartfelt gratitude goes to everyone there for their wonderful caring and exemplary service."
Noreen D
carehome.co.uk rating: 5 out of 5
"My mum has been a resident at Friston since 2020, Friston House is very clean, well kept, welcoming and friendly with wonderful food from the chef! Receptionists are friendly, knew mine and mums name very quickly and were very welcoming and helpful every time I rang. The head of residential and his team are amazing! The head of residential was very reassuring and easy to talk to if I had any concerns and would always ask if I and my family are ok as he understands the emotional roller coaster that we all go through as a family when our loved one is in a care home at this unsettling time during covid. The residential team are kind, caring, reassuring, friendly and nothing is too much trouble for them, they went out of their way to make sure my mum was happy and gave her a great deal of comfort when she was feeling sad, she was treated with dignity and respect and became very fond of the team I cannot thank all staff at Friston enough for looking after my mum so well! THANK YOU ALL!!!!"
Dannielle J
carehome.co.uk rating: 4.92 out of 5
"Mum has been in Friston House for approx one and a half years. The nurses/carers/activity girls etc have been really good to Mum, always doing that extra bit, especially during lockdown to keep her happy and her spirits up. Would highly recommend this care home. I feel happy knowing she is in good and caring hands. Friston House has been made to look like a home from home with its cosy lounges, which are kept clean. We have lots of experience with care homes, and I can honestly say we have been lucky to have Mum here."
Susan K
carehome.co.uk rating: 4.83 out of 5
"My Mum has been in Friston House for nearly three years now and I have seen quite a few changes during this period, including the revamp, which was carried out to the highest level. The staff here are all excellent. They are all very caring and compassionate and treat residents with respect. Unfortunately, my Mum deteriorated during the lockdown and was moved from residential to memory lane. To start with, I was worried about the move and the effect it might have on her, leaving behind all the fabulous staff who had lovingly cared for her over the years. My mind was soon put at rest, as the staff on memory lane are all brilliant too. The head of the unit provides me with regular updates on Mum, such as what she has eaten and drunk. Friston House should be very proud of the team they have in place. They have also been very proactive re COVID and have put in place a COVID safe visiting room. The only little moan I may have is the activities for the residents could be better."
Karen L
carehome.co.uk rating: 4.5 out of 5
"Mum unfortunately had to go into care during Covid which has been even harder for her and our family. All the staff in Friston House Care Centre have been fantastic. Such caring and friendly people who treat our mum with love and dignity. They have supported us as a family through this difficult time."
Karen D
carehome.co.uk rating: 4.83 out of 5
"My husband received excellent care in the residential and memory units. All staff treated with respect at all times especially the difficult times. The support and care given to me, his wife, was excellent."
Marion M
carehome.co.uk rating: 4.67 out of 5
"We can't thank Friston enough for the care they gave our brother in the last few months of his life. The team showed such care and compassion towards him, especially when the home was closed during the lockdown. My sister and I were able to be with him and hold his hand when he passed away, and that will always be priceless to us both, something denied to so many over the last few awful months. So with love and gratitude to all at Friston House."
Clare R
carehome.co.uk rating: 4.83 out of 5
"This is an excellent care home. My father has been a resident for over a year and has been very well cared for. All the staff are very friendly, and nothing is too much bother. This has been very evident in the latest crisis where we have been unable to visit. It is very reassuring to know that he is safe and well."
Trish A
carehome.co.uk rating: 4.75 out of 5
"A very big thank you to the head of residential and his team. You have not only cared for my mum through what is a very difficult time, but you have also reassured myself and my family that she is happy and safe. We have phoned her everyday and she has sounded extremely happy. Thank you to the head chef and his team for the wonderful and nutritious food, you still maintain a high standard. I haven't met the new manager yet. I have always been reassured at Christmas by the deputy/acting manager that the standards will continue to be maintained at a high level and this has proven to be the case. Thank you all again."
Liz F
carehome.co.uk rating: 4.83 out of 5
"My mother has been a resident for nearly a year, we looked at over 49 homes; Friston House was the last home we looked at. Friston House has an exceptional caring staff, head of residential care, and his team have treated my mother with the utmost care, kindness, dignity and respect. Thank you all so much for making her stay a happy one. Friston House you should be proud to have a team who are worth their weight in gold. The chef and his team deliver the highest standard of food. Nothing is too much trouble. The chef and his team ensure the residents get freshly prepared food every day. The food in the restaurant is tasty and well presented. I do hope Barchester keep all the staff happy, as without this fantastic team, Friston House would not be the home it is today."
Liz F
carehome.co.uk rating: 3.92 out of 5
"We cannot say thank you enough for the care given to our uncle during his stay at Friston House Care Centre until his passing. Anna and her team were amazing and caring. They always had time for us as well as our uncle. We would highly recommend this home. Thank you doesn't seem enough!"
D H
carehome.co.uk rating: 4.91 out of 5
"Excellent care and support from extremely professional and efficient staff. Individual staff members treated my Mum with dignity and sensitivity. The property is modern, purpose-built and has recently been redecorated to a high standard. No one really wants to be here but the arrangements make it as bearable as possible. No hesitation to recommend."
Steven P
carehome.co.uk rating: 4.17 out of 5
"The staff were good and caring and put the resident's interest at heart. During this time, decorating was going on and areas were sometimes dusty but to be expected. Thank you, everyone."
N T
carehome.co.uk rating: 4.33 out of 5
"My sister has been a resident in the nursing unit for several months since December. All the staff from the cleaners to the care staff and nurses and the unit manager have given my sister the highest possible degree of care, love and compassion that I or she could possibly have hoped for. Thank you for your perfect place of safety."
Philip W
carehome.co.uk rating: 5 out of 5
"The staff at Friston are excellent. They have given my mum the highest degree of care, love and compassion and made this horrible journey for mum and me so much more bearable. Thank you so much, you are all heroes."
H B
carehome.co.uk rating: 4.17 out of 5
"Mum was bedridden during the 18 months she was at Friston House. The carers and nurses all showed her compassion and support. Mum enjoyed the meals. During mum's last two weeks of life, both mum and the family were given practical and emotional support. Thank you."
Sue P
carehome.co.uk rating: 4.33 out of 5
"Lovely, caring staff. Communication is lovely. Beautiful surroundings, the food looked out of this world."
Maria K
carehome.co.uk rating: 5 out of 5
"Complete care plan review due to deterioration of medical condition and degeneration of mobility. Professional and productive. Listened to my needs/expectations for my mum. Explained thoroughly process and agreed a comprehensive action plan."
Tania L
carehome.co.uk rating: 5 out of 5
"My mother was only at the home for a short time for "end of life" care. The staff were kind, caring, compassionate and very gentle in their care. At the point of my mother's death, the staff took time to comfort and care for both my sister and myself."
J T
carehome.co.uk rating: 5 out of 5
"The staff who provide the services are dedicated in their work. Meals provided are sometimes undercooked. Due to the various degrees of illness, it is a problem to provide activities to accommodate all residents."
Derek W
carehome.co.uk rating: 4.25 out of 5
"The staff were brilliant and patient with my mother who had dementia. They did their very best to ensure my mother was happy, healthy and safe. When my mother's time came they not only monitored her to ensure great end of life care but also ensured we were and all our family were cared for as well, including tea and sandwiches. They were marvellous and amazing to our mother and all our family."
R C
carehome.co.uk rating: 3.92 out of 5
"Fantastic care for my mother when she was here for a while. Staff are helpful and friendly, nurses are very caring and brilliant, the head housekeeper was brilliant with mum and nothing was too much trouble. Cleanliness throughout the home is fantastic. The only downfall I would say is the lack of activities, they don't seem to do much."
Claudette M
carehome.co.uk rating: 4.58 out of 5
"I find the activity team to be very friendly and always ready to keep one's spirits high. They are always finding activities to stimulate people's imaginations - whether it is craftwork cookery, general knowledge quizzes and entertainment. Everything is within people's capabilities and to boost their confidence. I would say this is an important part of folks living in Barchester Friston House Care Centre and os enjoyed by many. Keep up the good work! Support them, please."
Jennifer J
carehome.co.uk rating: 4.17 out of 5
"From what we have seen, the staff do their best to look after all the residents and are very friendly and helpful."
Wendy B
carehome.co.uk rating: 4 out of 5
"The care and compassion received were exemplary. The staff both medical and care staff were absolutely wonderful cannot praise the care home enough. The management and all the staff were so helpful."
Derrick C
carehome.co.uk rating: 4.67 out of 5
"I found the home to be very accommodating to my husband's needs. Sadly my husband passed away and was treated with dignity. The staff at Friston are kind, caring, loving and work so hard to keep the resident's comfortable and happy. I would recommend Friston House."
Pauline J
carehome.co.uk rating: 4.42 out of 5
"My mother had been resident at Friston House for almost two years, during which time her care had been very good. Sadly she reached the end of her life at the beginning of September and was treated with the utmost care and consideration during her final days."
R A
carehome.co.uk rating: 4 out of 5
"My mum moved into the home (Friston House) on 11th April 2018 and died on 22nd June 2018. Although it was a short time, it was a comfort to know she was treated so well and with respect. The staff were very friendly and welcoming, I always felt calm when I visited, knowing she was in such safe hands."
Patricia W
carehome.co.uk rating: 5 out of 5
"Dad was placed in Friston House in Dec 17 from hospital. I was apprehensive but very quickly had my fears put to rest. Everyone was very friendly and caring. It didn't matter what time of the day I was visiting, someone was always popping in to check on Dad. His room was clean and pleasant. His personal hygiene was good and the medical care was available when needed."
Sharon O
carehome.co.uk rating: 4.25 out of 5
"When I had to make the sad decision to place my mother in a care home, as she was suffering from dementia at the age of 90, the first time I visited Friston House care Home I was very pleasantly surprised. Everybody was extremely helpful and assuring in the care that my mother would get in the home. Staff were wonderful from the cleaners up to the top management. A great atmosphere here from the off."
Carol P
carehome.co.uk rating: 4.5 out of 5
"My husband, now deceased, was very well cared for and with the utmost respect. The family could visit without restriction and the care home became an extension of our home. My husband was a resident for 9 months May 2017 to Feb 2018."
Theresa S
carehome.co.uk rating: 4.83 out of 5
"My son was transferred to Friston House in January and is receiving excellent nursing care. We pray that he will remain there until such time he can return home to his wife. We have nothing but praise for Friston House and the staff."
M D
carehome.co.uk rating: 4.5 out of 5
"My father in law is very happy here. The staff are warm and welcoming when we visit. As someone in the care profession, I am very impressed with how my father in law is looked after. The rooms are clean and bright. We have stayed for lunch a few times and it has always been well received by guests and residents."
C F
carehome.co.uk rating: 4.64 out of 5
"Whilst dad has been a resident here @Friston House, his care and well being has never been questioned. The staff, who I believe do a fabulous job, are always courteous and friendly. I can't sing the praises of Friston House enough."
Laurie S
carehome.co.uk rating: 5 out of 5
"My mother has been living at Friston House for over 2 years, she has made friends and has an excellent relationship with staff. The menu choice is good and varied and caters for all. My mum especially enjoys the activities available and the live entertainment. Since living at Friston House my mum regularly visits the hairdressers on site and the staff ensure she has a manicure regularly which is something she particularly enjoys. Very satisfied."
Cheryl D
carehome.co.uk rating: 4.42 out of 5
"My mum has lived at Friston House for over 2 years. She has a lovely room overlooking the well kept gardens. We find the staff kind and caring, they all seem to have a good relationship with her. Current management and staff changes appear to have become detrimental to the atmosphere in the home - the happy, jolly atmosphere seems to have wilted."
C D
carehome.co.uk rating: 4.5 out of 5
"I write to express my huge appreciation and gratitude to all the care workers and administrative staff at Barchester Friston Care Home in Rochester Kent. My 92 yr old father has settled here under their care in just a short amount of time. A reserved and shy gentleman with advancing dementia - my father needed gently nurturing into starting a new phase of his life away from his property and previous highly independent lifestyle; The staff have been phenomenal in their understanding, patience and friendliness and without exception have ensured he feels valued, secure and content. His room is extremely clean and attractive and comfortable; the catering is excellent and the whole environment is well designed, spacious and relaxing. We are so fortunate to have found a vacancy here, the care is exceptional."
Elizabeth S
carehome.co.uk rating: 5 out of 5
"I am so impressed by all aspects of the services provided by Friston House in Rochester. I know that my father is being exceptionally well cared for in the dementia residential care. He is settling in so well thanks to the great staff who are consistently helpful and aware of his individual needs and difficulties. I am confident that my father will be safe, happy and comfortable here; the facilities are of exceptional quality."
E S
carehome.co.uk rating: 5 out of 5
"My dad has been here for about a month. It's the happiest I've seen him. He loves the food. The staff are very friendly and professional and help with any queries myself, family and dad have. With my dad, being happy and having such a good relationship with the staff takes a lot of weight off of mine and my family's shoulders. Thank you very much for making him feel like he is home."
J S
carehome.co.uk rating: 4.82 out of 5
"My family and I cannot thank the staff at both the residential and nursing parts of the home enough. They were all very loving, caring and friendly. They always welcomed us with a smile and they gave my mother the best care possible. I will be forever grateful to them all."
David S
carehome.co.uk rating: 4.83 out of 5
"My husband was in Friston House for six months. The nursing care he received was excellent, all the staff: cleaners, nurses etc were friendly and always had a kind word to me. There was a friendly/pleasant atmosphere amongst the staff/residents/visitors in the home. I thank you all."
M T
carehome.co.uk rating: 4.42 out of 5
"General care given is very good and very caring. Nothing is too much trouble for any of the staff even down to the cleaners, hence we have put another family member in their care."
John S
carehome.co.uk rating: 4.25 out of 5
"Everything is great. Reception - décor, staff, food and comfort is all first class."
Roy L
carehome.co.uk rating: 4.83 out of 5
"This is a first-rate care home without exception. The carers look after the residents extremely well and are always on hand to deal with any problems and offer help and advice. All residents are treated with dignity, the rooms and communal areas are spotlessly clean, good quality food and a range of activities. The only slight criticism is that the management team could perhaps be more proactive in interacting with the residents rather than leaving this to the carers. This is by no means the cheapest home in the area, but I am more than happy that my mum is receiving the best possible level of care."
D S
carehome.co.uk rating: 4.83 out of 5
"My mother has been a resident in Friston House since October 2016 and to date, she has been very well cared for. The staff are friendly and very patient and caring. The family is welcome to visit anytime and we are kept well informed of any problems."
R A
carehome.co.uk rating: 4.17 out of 5
"Mum has been a resident in both residential and elderly frail provision at Friston House Care Centre. Mum is always treated with respect, kindness and professional and I am so happy to know that she is safe and very well cared for. Care homes are completely dependable on the quality fo their staff and Friston House has an excellent team at all levels from management to cleaners and laundry staff. I looked at 21 care homes before, via recommendation and I found Friston House Care Centre thank you."
Annie C
carehome.co.uk rating: 4.33 out of 5
"We are totally satisfied with the care my mother receives. Issues that we raise are normally dealt with quickly."
Charles F
carehome.co.uk rating: 3.67 out of 5
"My mum went to Friston in November 2016 and has been very well looked after. She is at the end of her journey with dementia and the staff are very caring and helpful for all her needs and towards the family."
L B
carehome.co.uk rating: 5 out of 5
"As soon as you enter the home no urine smells as there sometimes are when you go in other homes. Staff are always pleasant, always greet you and are always engaged with residents. You only hear the bad things about nursing homes but this is exceptional in the care and how they interact with residents. It is wonderful to see."
V P
carehome.co.uk rating: 5 out of 5
"Every member of staff pleasant, impressed by residents cooking with staff members. On each visit residents always seem to have been drinking tea and always given biscuits, doing puzzles and many activities. This is a lovely home and I would always say that it is a lovely home for a member of any family member."
Barbara M
carehome.co.uk rating: 5 out of 5
"The review was very informative and dealt with in a pleasant manner. I was very happy with my fathers care plan. The home is excellent in many ways from cleanliness and general care of his needs."
Janet J
carehome.co.uk rating: 5 out of 5
"The staff are very caring and when I leave my husband after visiting, I know he will be well looked after."
Eileen J
carehome.co.uk rating: 5 out of 5
"My mum went into residential care in 2014 in 2016 we had to move her to memory lane as her vascular dementia had deteriorated thus not able to take care of her personal hygiene, feed herself or toileting needs. The staff and management took excellent care of her with dignity love and care until her death on 6/2/17 and even then they guided us her family and initiated everything needed for the undertakers, thank you all so much."
Valerie S
carehome.co.uk rating: 5 out of 5
"Our mother has been resident at this care home for almost three years. The home and its staff are exceptional. The care given to her has been wonderful. I cannot thank them enough."
Annette G
carehome.co.uk rating: 5 out of 5
"My mother was at Friston House for the last 8 months of her life, following a severe stroke. My wife and I selected it after looking at 7 other nursing homes locally. It was at the upper end of the price range, but not the most expensive. It was definitely the right choice. There were no negatives and many positives, notably the caring nature of staff and the quality of their work. All the staff seemed to know all the residents in depth and made sure they were kept as happy and comfortable as possible."
P M
carehome.co.uk rating: 4.67 out of 5
"Every tine I have visited my friend I have found the staff and management to be helpful and accommodating. The building is always clean and tidy. The facilities there are very good. The staff are very patient and are always trying to get my friend to join in with the activities."
Terence S
carehome.co.uk rating: 4 out of 5
"My husband spent four months in nursing care. He has Parkinsons with Lewy body (not common) which meant he needed understanding and a lot of caring, which he received at Friston. My family and I were so pleased we found such a good home for him in his remaining days. Also, the staff gave us all support and went beyond their jobs in all they did. Many thanks to them all."
Carole H
carehome.co.uk rating: 4.92 out of 5
"My aunt has been here for a few years now,she is on memory lane and is very well cared for, all the staff are so caring and helpful, the cleaning is perfect and housekeeping staff on memory lane are wonderful. I would also like to thank everybody who has been there for my aunt."
Jackie C
carehome.co.uk rating: 4.92 out of 5
"My mother in law was moved from London to Rochester to be close to her daughter. We found the home to be a modern building, well maintained and clean, on two floors. The amenities viewed were excellent. The dining room open to all, was more like a well appointed restaurant. The food looks good and well presented, catering for individual requirements. We found the management and staff very helpful and attentive and made my mother in law very comfortable in her final year."
Frank
carehome.co.uk rating: 4.91 out of 5
"We made the best possible choice for our mother, the nearest to her own home. The care was outstanding throughout her three year stay."
J C
carehome.co.uk rating: 5 out of 5
"My mother has been a resident at the home since October 2014. Myself and family have nothing but praise for all the staff from the manager and office staff, she received kindness and understanding. The entertainment and outings she enjoyed and was able to gain confidence in a friendly safe environment. I have nothing but praise for the home comforts and although mum passed away this month, her quality of life in her final years in the home was excellent."
Margaret M
carehome.co.uk rating: 5 out of 5
"My mother moved into Friston House in October 2008, with some understanding of her situation (Alzheimers). Mum was always treated respectfully and with dignity. All her needs were met and dealt with. We took mum to church regularly initially, but sadly as mum's condition worsened it became increasingly difficult (I had health problems too). We visited as and when and always found mum clean and happy. Sadly she had a fall and broke her hip, this lead to her being confined to bed, sadly her condition now was deteriorating, the staff continued to care for mum with dignity, never did I see or hear anything that I didn't like. I have always felt confident leaving mum. Christmas Eve 2015 we were told that mum was now actually nearing the end of life. We obviously knew this was going to happen then the reality hit us. The staff were absolutely wonderful treating mum with such great caring. I was so grateful for their wonderful care shown to mum nothing could have been done nicer, words can't say what I'm trying to express. The staff on duty when passed away were superb and I can't thank them enough for the care they showed to mum to the last moments of her life. Although it's their job it was all dealt with so lovingly. Trying to say Thank you seems very inadequate. How do you thank the staff for caring for your mum. A huge thank you to the staff. From Kathy and family."
Kathy B
carehome.co.uk rating: 4.58 out of 5
"I would like to thank all the staff that cared for my step-father in his last year, they treated him with care, compassion and kindness, they where always polite to him and to the family when visiting. They went out of their way to make sure my step-dad was comfortable and involved him in the many activities they have for residents. The home was always clean and tidy , all areas of the home are well kept. I would highly recommend Friston house to anyone that was looking for a home for an elderly relative."
Rob T
carehome.co.uk rating: 5 out of 5
"I visit my sister on a weekly basis - she has early onset Alzheimer's. She is hard work for the carers as at aged 60 years, she is still strong and particularly difficult to handle. I have observed the carers being kind and affectionate with her - extremely patient when she is proving difficult with her personal care - and inventive with their ideas in getting her to participate in various activities. The staff are always available to update me on relevant information on my sister and listen to any concerns I may have on her condition."
Jenni G
carehome.co.uk rating: 4 out of 5
Useful Guides and Information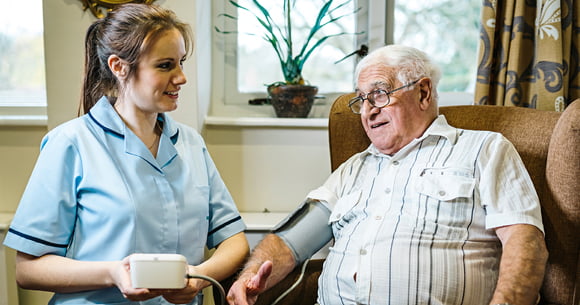 Care & Facilities
Our facilities are designed to the highest standards and the care we provide is delivered by passionate and highly-trained professionals.
Find out more about our care and facilities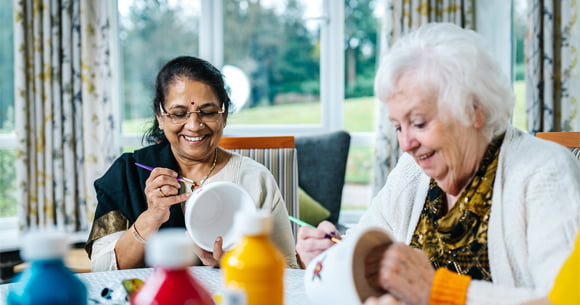 Activities & Events
Our activities programme is planned with individual tastes in mind, and residents always have the opportunity to try new and exciting things.
Find out more about our activities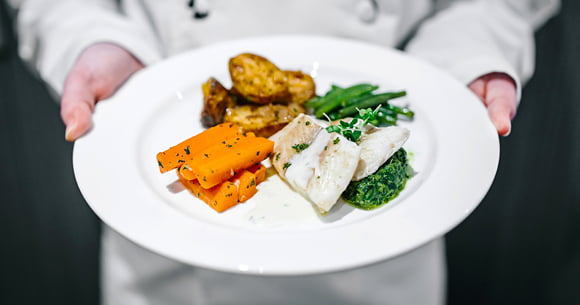 Food & Nutrition
We offer a constantly evolving menu that caters to the tastes and dietary requirements of those we support.
Find out more about our food & nutrition
Your next steps to finding care
Our team are here to help you when you are ready to talk about the care and support you need. Please call our team to arrange a visit and come and take a look around our home.
Call our team
Call our team for more information about our care home and to arrange a visit. Phone lines are open Monday to Friday from 9am – 6pm and on Saturday from 9am-5pm.
Send a message
We'll be happy to answer your questions about the next steps for moving into our care home. Send us a message online
Contact us
Download a brochure
Download our brochure to find out more about life in our care home
Download brochure
Frequently Asked Questions
What types of care does Friston House Care Home offer?

Friston House Care Home offers Nursing care, Dementia care, Respite / Short stay, Services for under 65.
67